The November issue of PREVIEWS has arrived so here are our picks of what's arriving from January 2024! We've separated our Marvel Previews Picks as well as our DC Comics Picks, which you can find over on The Blog! As always, if you see anything you like make sure to let us know by shooting us a message!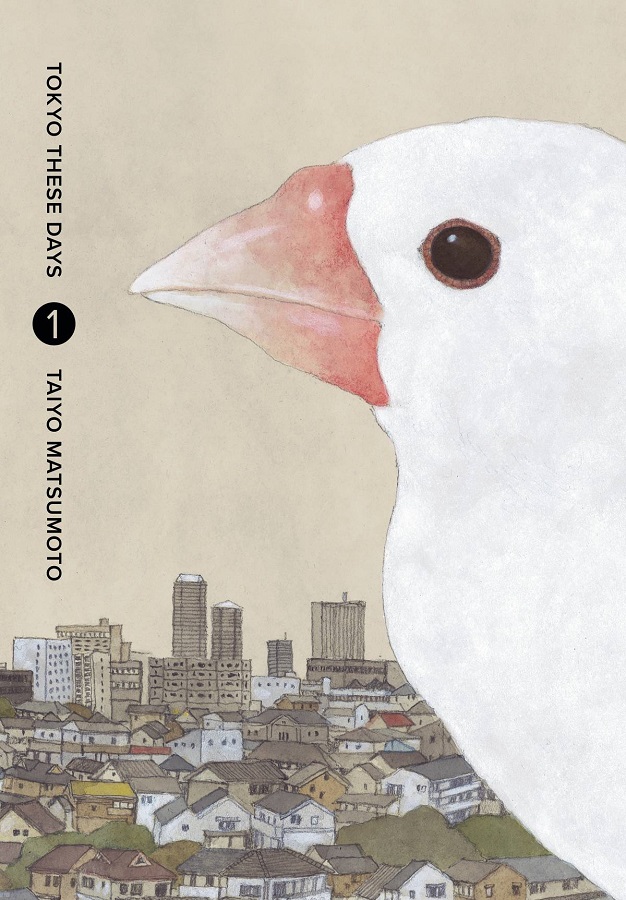 TOKYO THESE DAYS HC VOL 01
The winner of multiple Eisner Awards, author Taiyo Matsumoto explores the relationships between a manga editor, manga creators, art, and the rhythm of life these days.
After 30 years as a manga editor, Kazuo Shiozawa suddenly quits. Although he feels early retirement is the only way to atone for his failures as an editor, the manga world isn't done with him.
On his final day as an editor, Shiozawa takes a train he's ridden hundreds of times to impart some last advice to a manga creator whose work he used to edit. Later, he is drawn to return to a bookshop at the request of a junior editor who wants his help dealing with an incorrigible manga creator who used to be edited by Shiozawa and now refuses to work with anyone else. For Shiozawa, Tokyo these days is full of memory and is cocooned in the inescapable bonds among manga creators, their editors, art, and life itself.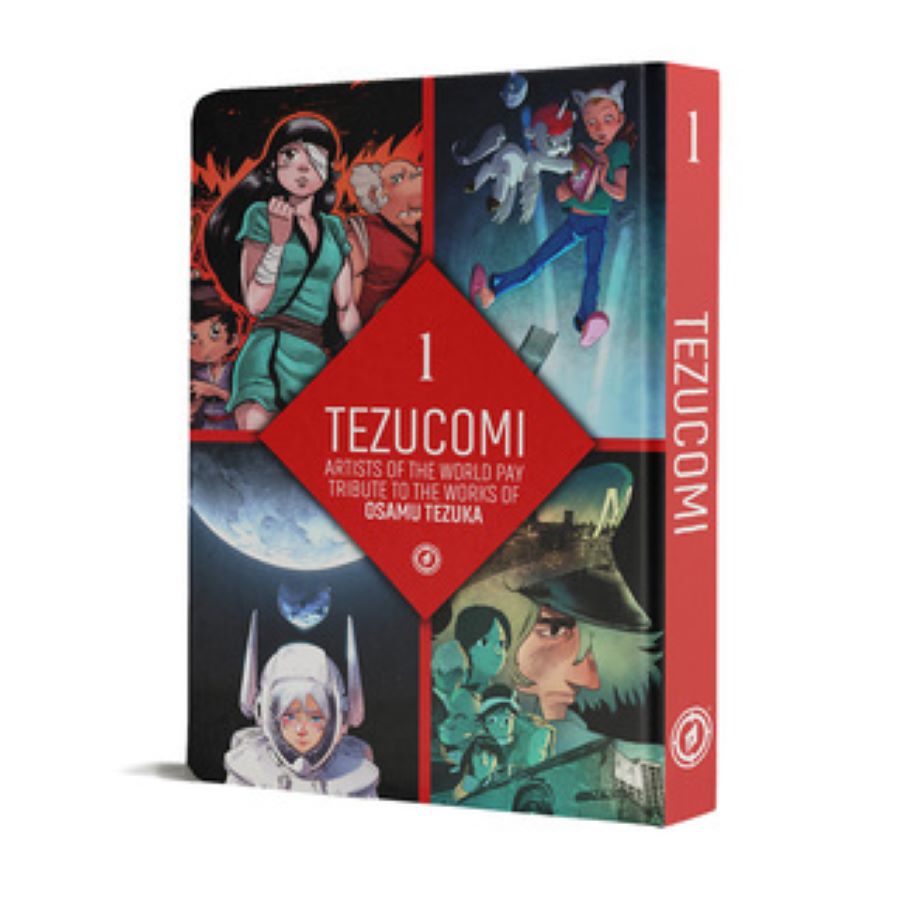 TEZUCOMI GN VOL 01 (OF 2)
(W/A) Various (CA) Philippe Cardona, Mig, Brice Coss & ScieTronc
TEZUCOMI was a manga magazine produced by Tezuka Productions and published by Micro Magazine in 2018 to commemorate the 90th anniversary of the birth of Osamu Tezuka, widely considered the "Father of Manga and Anime." TEZUCOMI contained numerous works by popular contemporary authors from around the world paying tribute to Tezuka's enormous body of influential work.
We're now honored to work with Tezuka Productions and Micro Magazine to collect this special two-volume English language edition of TEZUCOMI featuring the stories created by artists and authors from Europe to celebrate what would be Tezuka's 95th birthday this November!
The stories feature characters from Tezuka's history, such as Astro Boy, Unico, Black Jack, Big X, Dororo, Songoku, Kimba, and many more. It is a celebration of Tezuka's work and the many classic creations that have inspired fans and creators for generations. It ran for 18 issues.
Contributing artists include Ken Niimura (I Kill Giants), Joe Kelly (Deadpool, X-Men), Juan Diaz Canales (Blacksad), Kenny Ruiz (Team Phoenix), Belen Ortega (The Millennium Trilogy), Victor Santos (Polar), Mathieu Bablet (Shangri-La), JD Morvan (Naja), Mig (Wakfu), David Lafuente (Ultimate Spider-man), Bertrand Gatignol (The Ogre Gods Saga), LuisNCT (Killadelphia), Elsa Brants (Save me, Pythia), Reno Lemaire (Dreamland), Brice Cossu (FRNCK), Sourya (Talli), and more. Take a look inside HERE!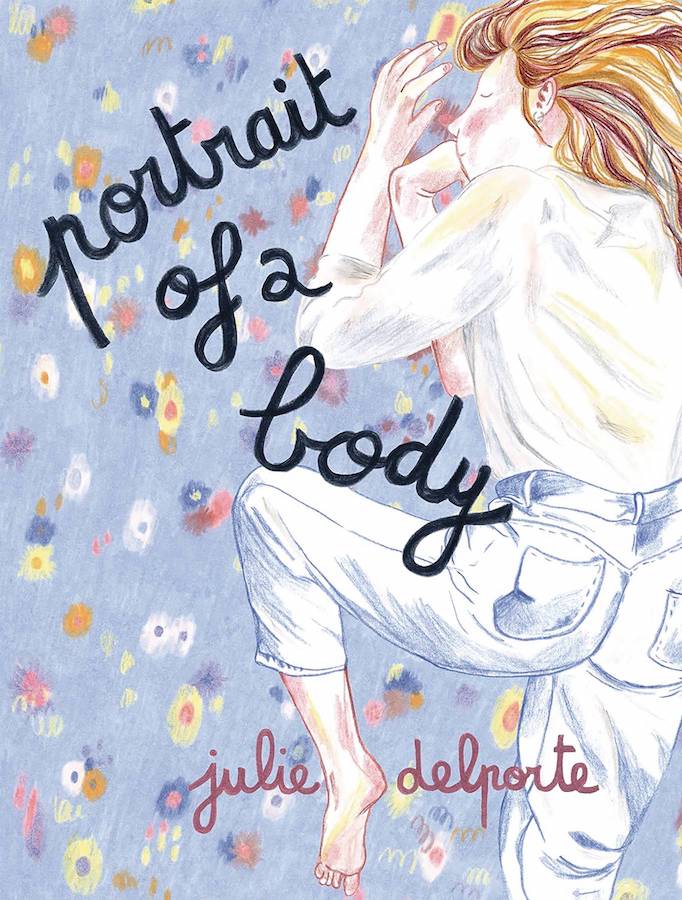 A portrait of flourishing desire in a body ever-changing.
As she examines her life experience and traumas with great care, Delporte faces the questions about gender and sexuality that both haunt and entice her. Deeply informed by her personal relationships as much as queer art and theory, Portrait of a Body is both a joyous and at times hard meditation on embodiment—a journey to be reunited with the self in an attempt to heal pain and live more authentically.
Delporte's idyllic colored pencil drawings contrast with the near urgency that structures her confessional memoir. Each page is laden with revelation and enveloped in organic, natural shapes—rocks, flowers, intertwined bodies, women's hair blowing in the wind—captured with devotion. The vitality of these forms interspersed with Delporte's flowing handwriting hold space for her vivid and affecting observations.
Skillfully translated by Helge Dascher and Karen Houle, Portrait of a Body provokes us to remain open to the lessons our bodies have on offer.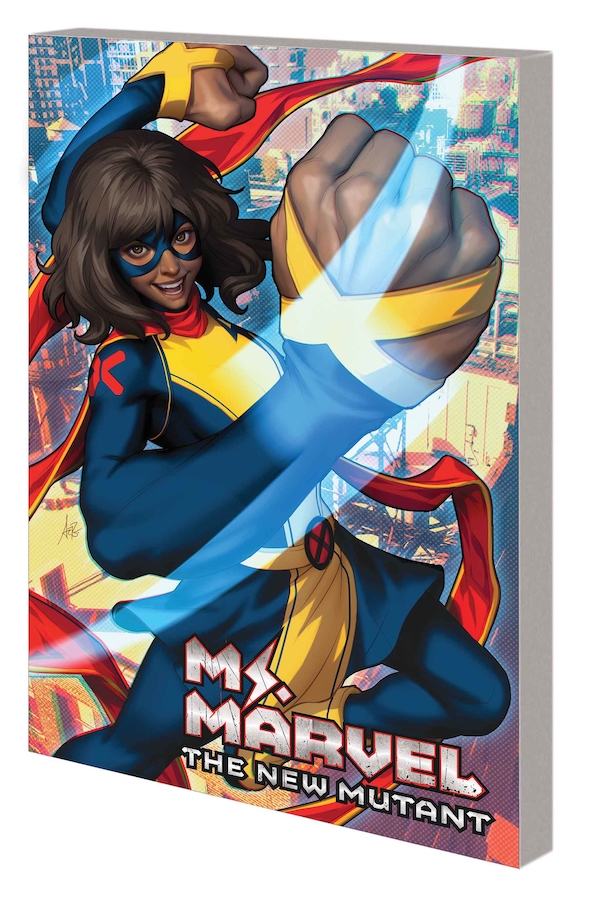 MS MARVEL: THE NEW MUTANT TP
(W) Iman Vellani & Sabir Pirzada (A) Carlos E. Gomez & Adam Gorham (CA) Stanley Lau "Artgerm"
Breakout comics star Kamala Khan, aka Ms. Marvel, enters an exciting new era of storytelling – co-written by the actress that plays her, Iman Vellani!
Kamala was introduced as a high school student living in Jersey City with her family, including her strict parents. During 2013's Infinity event, Kamala is engulfed in Terrigen Mist and unlocking her latent superhuman abilities and learns of her secret Inhuman heritage. In that moment, she decided to follow in the footsteps of her idol Captain Marvel and took on the mantle of Ms. Marvel to become Jersey City's prime protector!
Recently, Kamala made a heroic sacrifice in the pages of Amazing Spider-Man, but was later reborn anew thanks to mutant-exclusive resurrection technology! That's right, Kamala Khan is a mutant! This game-changing revelation will thrust the character into the exciting world of the X-Men as she joins the team just as they enter the new era of FALL OF X! In this thrilling age of hate and fear, Kamala has a secret mission to pull off for the X-Men, all the while struggling to acclimate to this new part of her identity! The series will be an action-packed and heartfelt journey of self-discovery as Kamala explores this long-hidden truth about herself and realizes how it overlaps and interacts with other aspects of her identity. This extraordinary era for the character will be co-written by the Marvel Cinematic Universe's own Kamala Khan, actress Iman Vellani, and Sabir Pirzada, writer of the recent Dark Web: Ms. Marvel limited series and Ms. Marvel's Disney+ series!
COLLECTING: Ms. Marvel: The New Mutant (2023) 1-4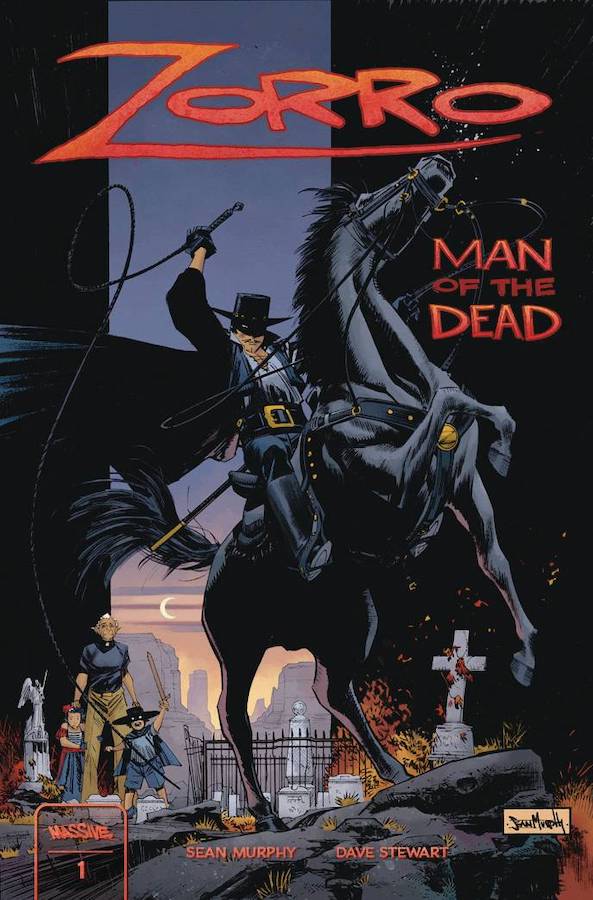 ZORRO: MAN OF THE DEAD #1 (OF 4)
Don Quixote meets Narcos in Sean Gordon Murphy's Zorro: Man of the Dead. In this modern reimagining, the writer-artist behind DC Comic's Batman: White Knight, delivers a fresh take on the legendary swashbuckling masked vigilante, Zorro.
Diego is a young man who is convinced that he's Zorro. As a child, he suffered a psychotic break after witnessing the murder of his parents by the drug cartel in his village. To cope with the trauma, he embraced the 200-year-old legend of Zorro by donning the mask, training with the sword, and declaring war on the Narcos for the sake of his people.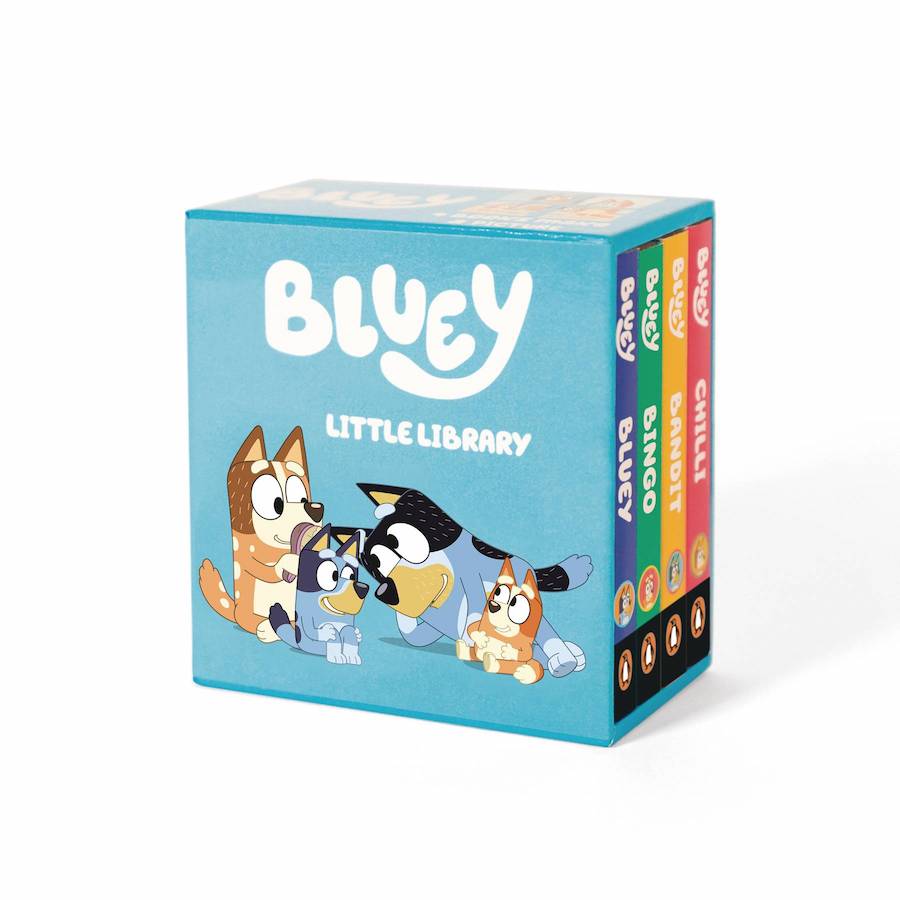 BLUEY LITTLE LIBRARY BOXED SET
(W/A) Penguin Random House
Meet Bluey, Bingo, Mum, and Dad in this little library box set! Based on the successful animated series Bluey, as seen on Disney+ & ABC iView!
Perfect for young readers, each board book introduces Bluey and her family. Find out what Bluey likes to dress up as, Dad's favorite things, what Bingo likes to play in this fun and box set that's when you're on the move!
Graphic Novels & Collections!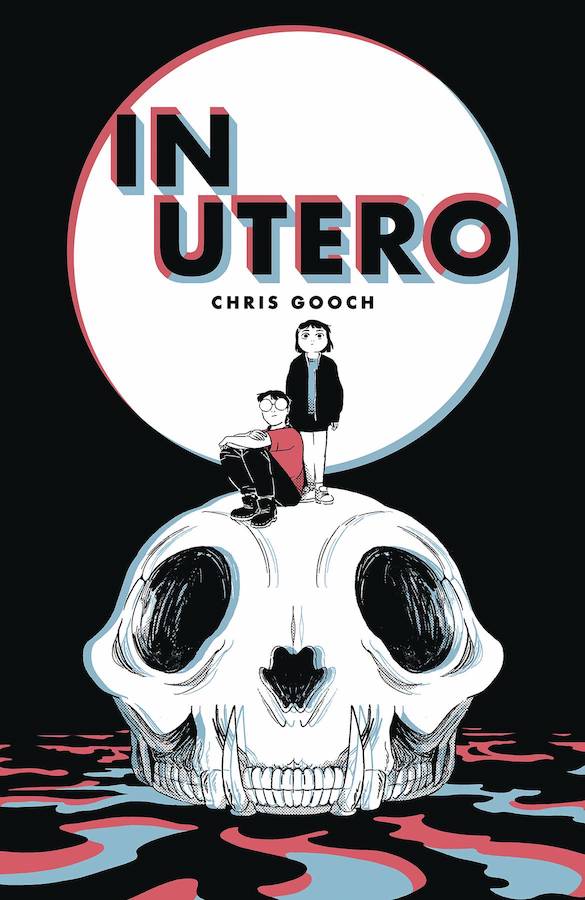 Akira meets Aliens, and Annihilation meets Evangelion, in this coming-of-age monster tale from the award-winning Chris Gooch.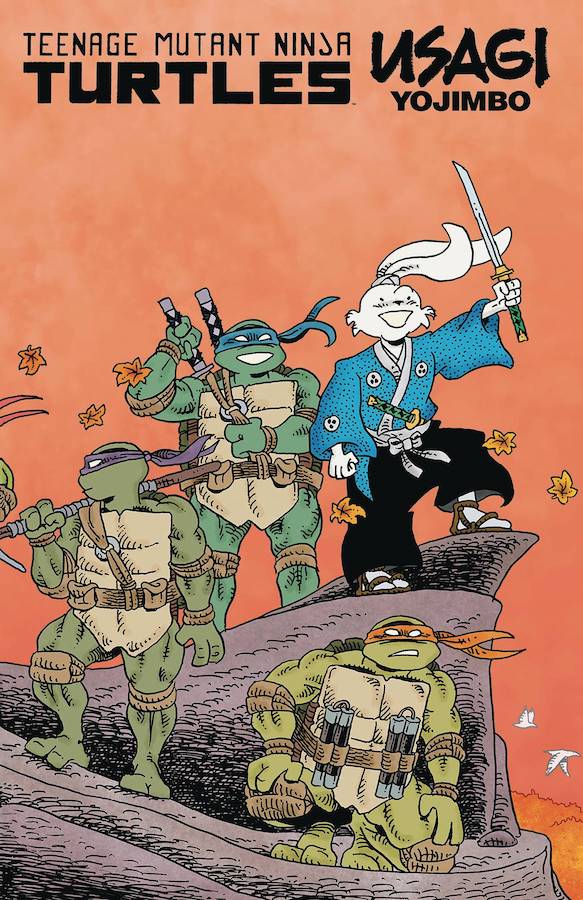 TMNT USAGI YOJIMBO WHEREWHEN TP
The Ninja Turtles and Rabbit Ronin join forces in a new adventure from beloved creator Stan Sakai!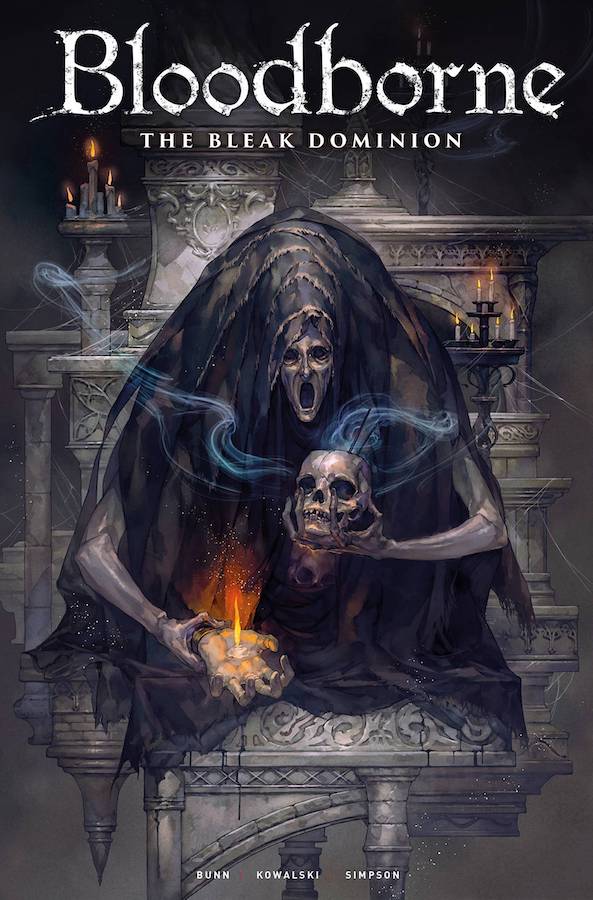 BLOODBORNE BLEAK DOMINION TP VOL 01
(W) Cullen Bunn (A) Piotr Kowalski (CA) Yoshioka
They venture into the depths, but malignant and ancient horrors await. Will they find their friend?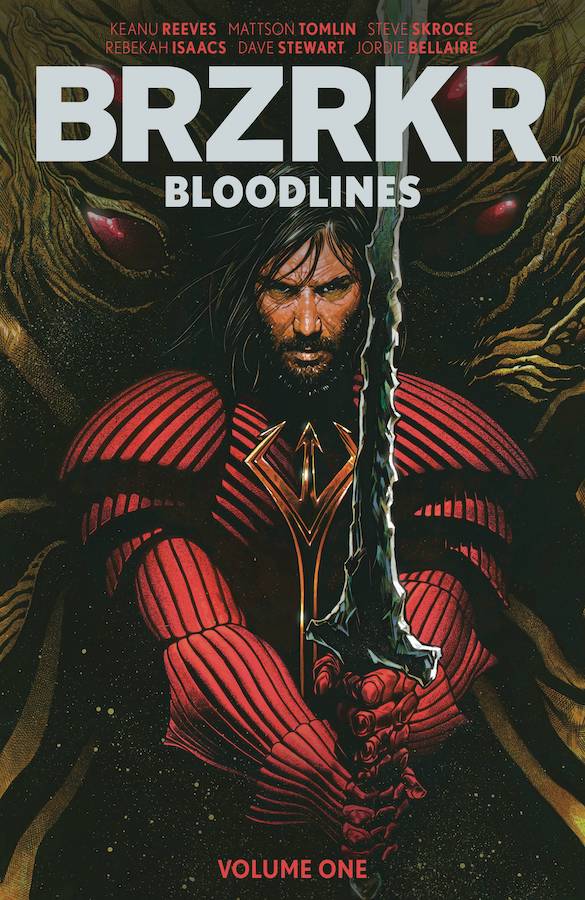 BRZRKR BLOODLINES TP VOL 01
(W) Steve Skroce, Mattson Tomlin (A) Steve Skroce, Rebekah Isaacs (CA) Travis Charest
A pair of self-contained stories set within the 80,000 year history of BRZRKR! Collects BRZRKR: Poetry of Madness and BRZRKR: Fallen Empire.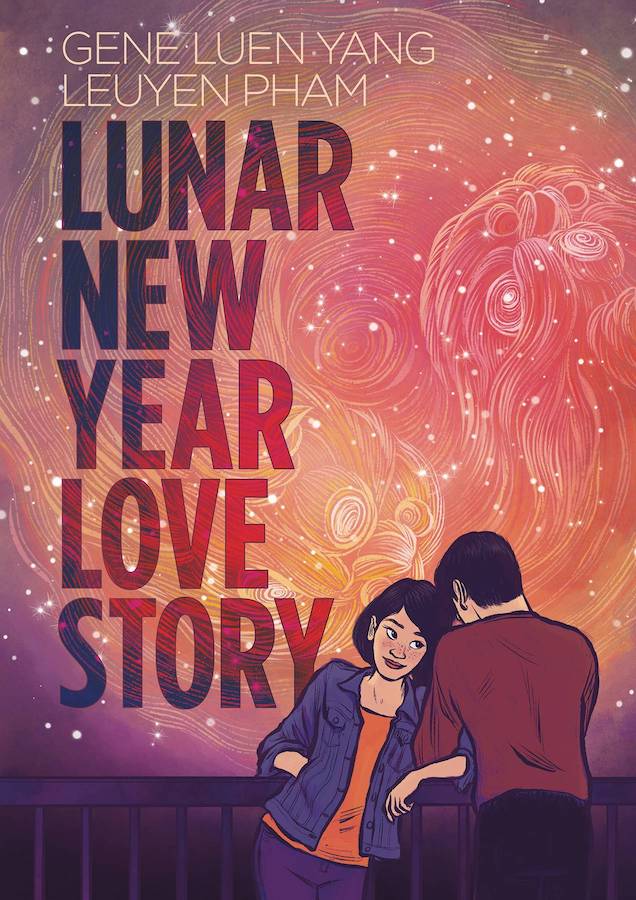 LUNAR NEW YEAR LOVE STORY GN
(W) Gene Luen Yang (A) LeUyen Pham
Two graphic novel superstars join forces in this heartwarming rom-com about fate, family, forgiveness, and lion dancing!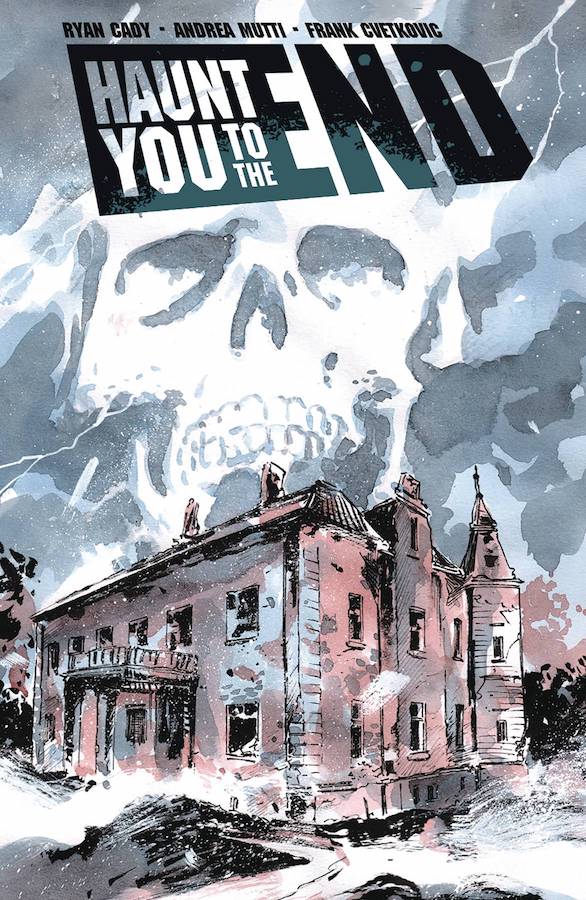 (W) Ryan Cady (A) Andrea Mutti
A ghost story for the end of the world! An eccentric billionaire and his crew set out to prove the existence of life after death.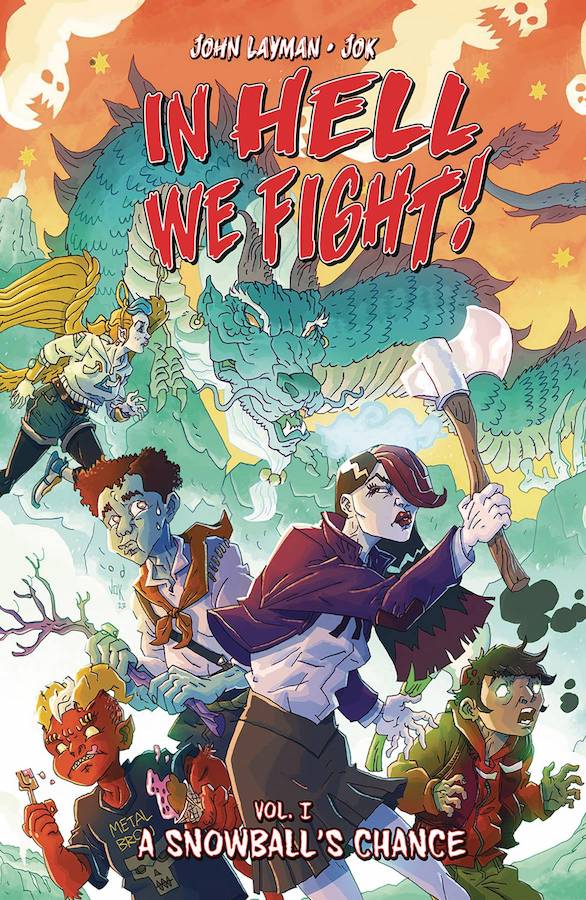 IN HELL WE FIGHT TP VOL 01
3 hell condemned teens and their annoying tag-along demon frenemy embark on a daring scheme to hijack a demon lord's delivery truck.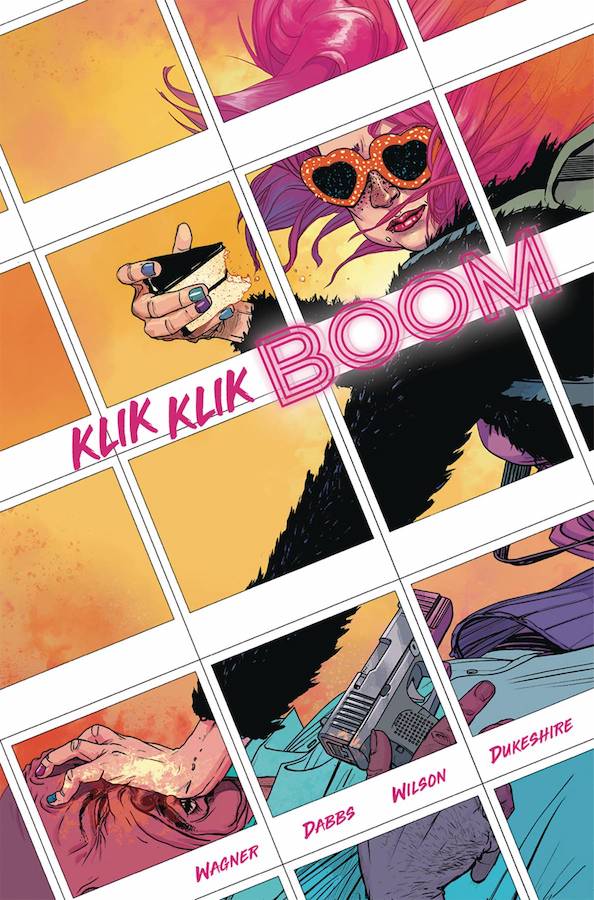 (W) Doug Wagner (A) Matthew Wilson, Douglas Dabbs
She's headed to New York City to avenge her grandfather's murder, but will the city's glitz and glam help her succeed, or be the death of her?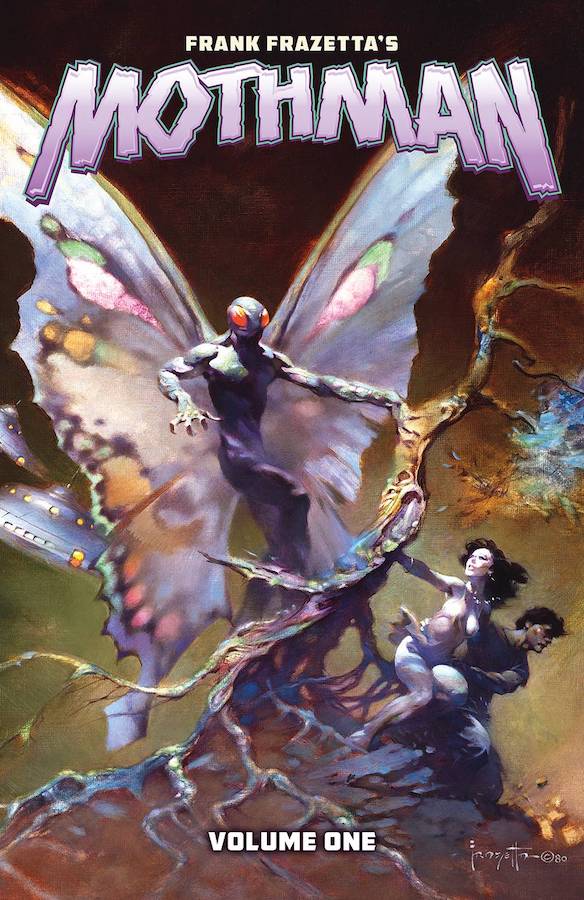 FRANK FRAZETTA's MOTHMAN TP
(W) Tim Hedrick (A) Luis Guaragna, Oscar Carreno (CA) Frank Frazetta
Circa 1980, Frank Frazetta painted his iconic artwork "Mothman." Now you will learn the truth… and it's weird.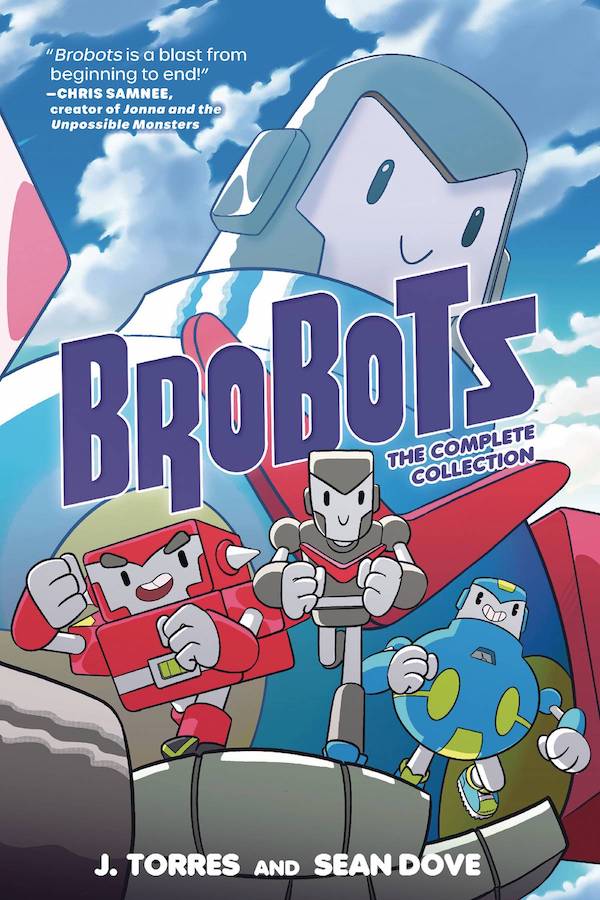 BROBOTS COMPLETE COLLECTION GN
(W) J. Torres (A/CA) Sean K. Dove
A kaiju kerfuffle, mecha malarkey and lots of shoujo shenanigans, the bros can take on any challenge.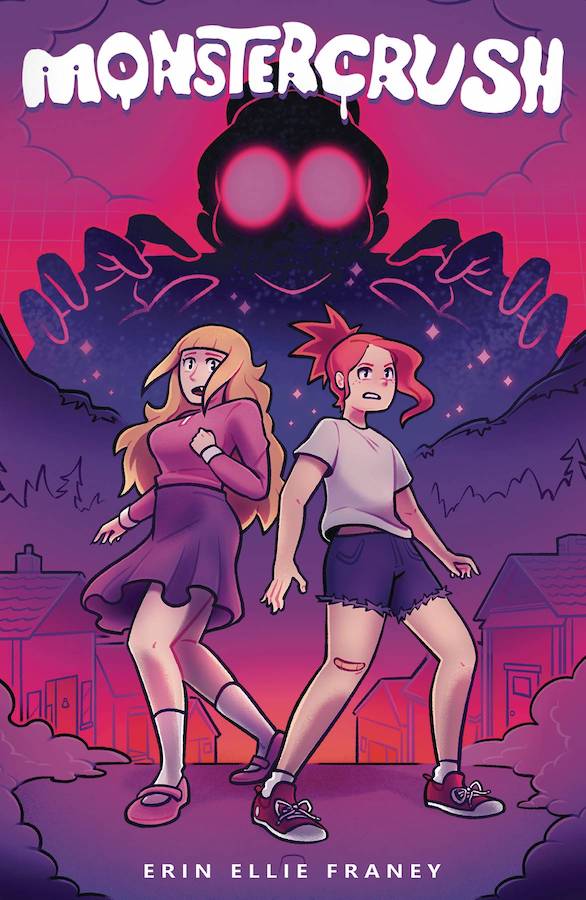 A whirlwind adventure exploring love, gender, and big emotions. The perfect read for anyone who's ever felt like an outsider!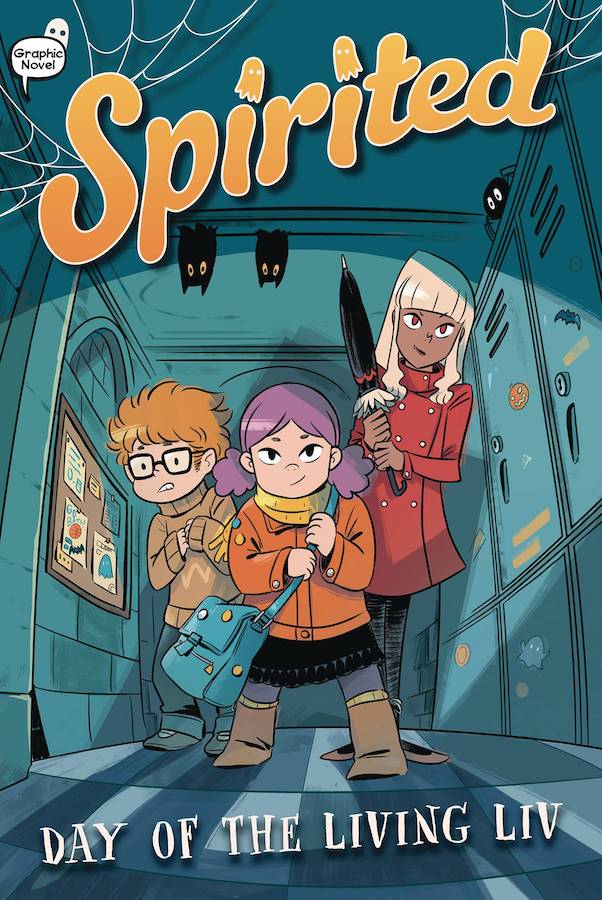 SPIRITED GN VOL 01 DAY OF THE LIVING LIV
(W) Liv Livingston (A) Glass House Graphics
The only living girl in a ghost town struggles to find her place in the first book in the Spirited graphic novel chapter book series.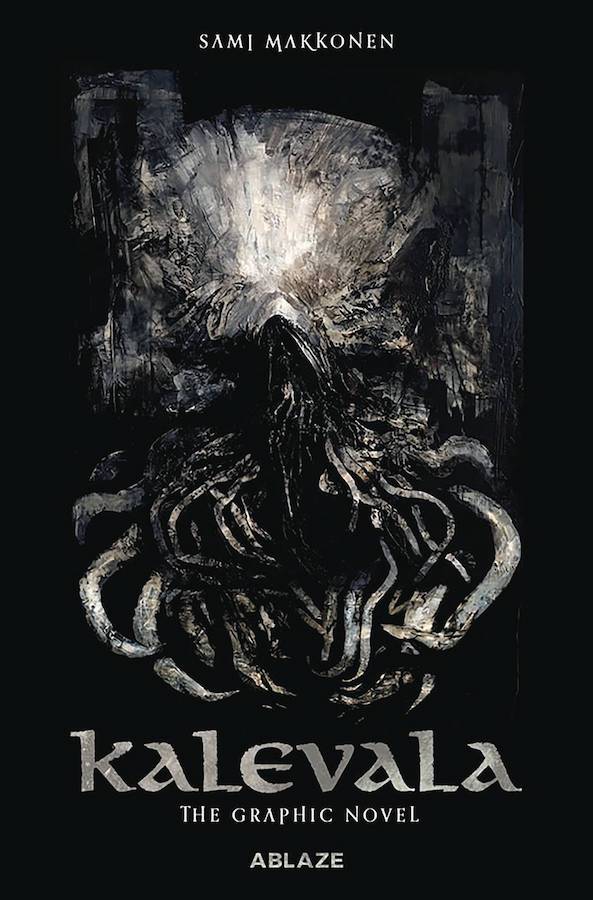 A stunning comic adaptation of the epic which inspired J.R.R. Tolkien to write The Lord of the Rings. It's the original epic of the fantasy genre.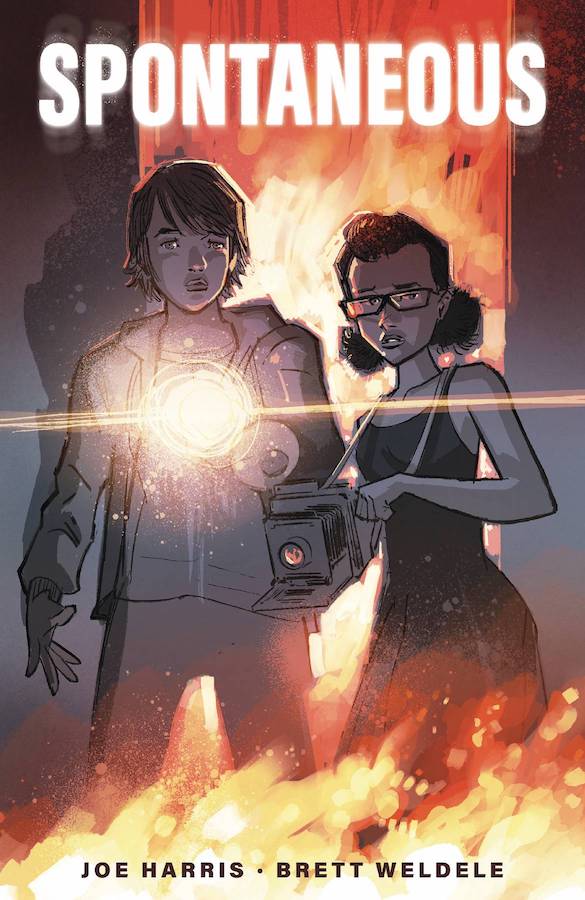 (W) Joe Harris (A/CA) Brett Weldele
From Joe Harris (The X-Files) & Brett Weldele (Southland Tales) comes a slow-burn horror thriller of obsession, belief, and restitution.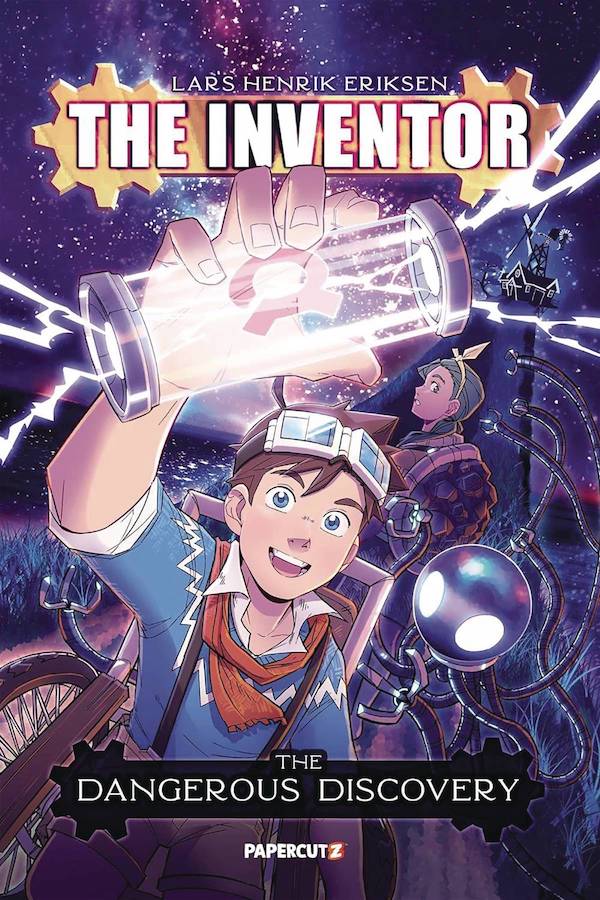 THE INVENTOR GN VOL 01 DANGEROUS DISCOVERY
(W/A) Lars Henrik Eriksen
He wants to be an inventor, but after an accident with an invention, their lives are forever changed.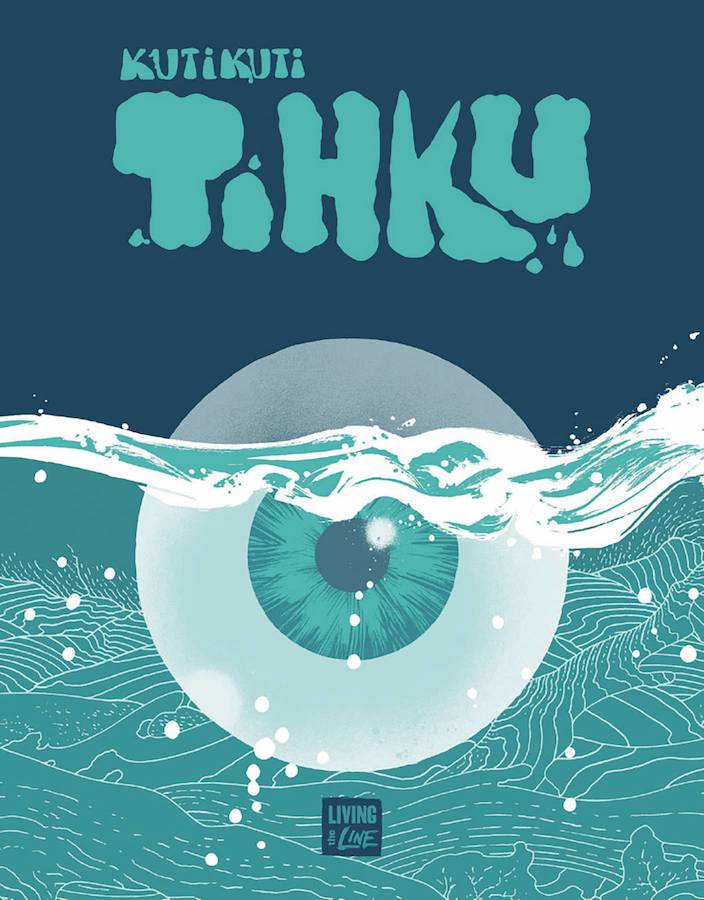 A joint work by twelve artists, Kutikuti is an association and collective of about sixty contemporary comic artists living in Finland.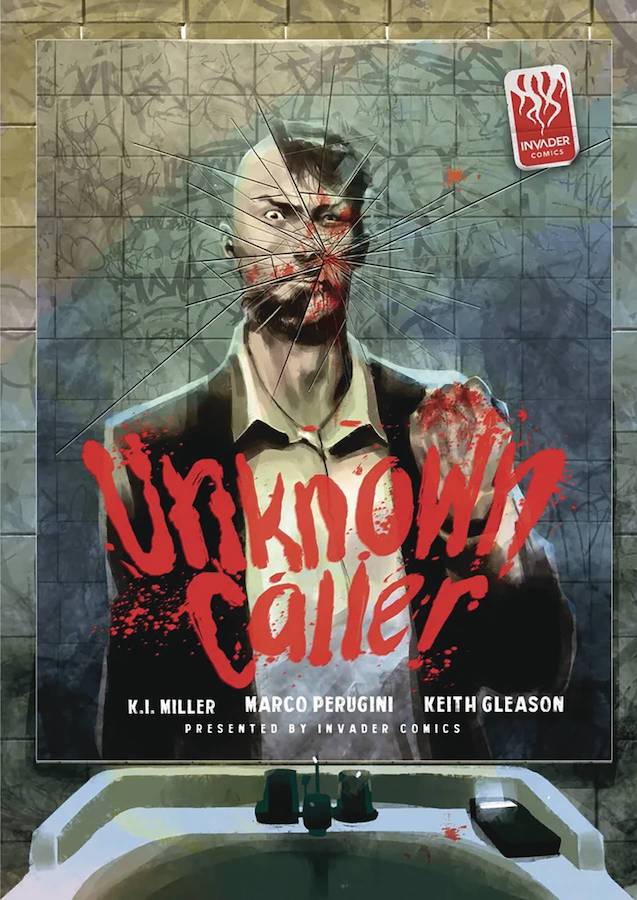 (W) K.I. Miller (A) Marco Perugini
Blurring the line between reality and psychosis. This is the brand new deluxe second printing, now with a new page of art!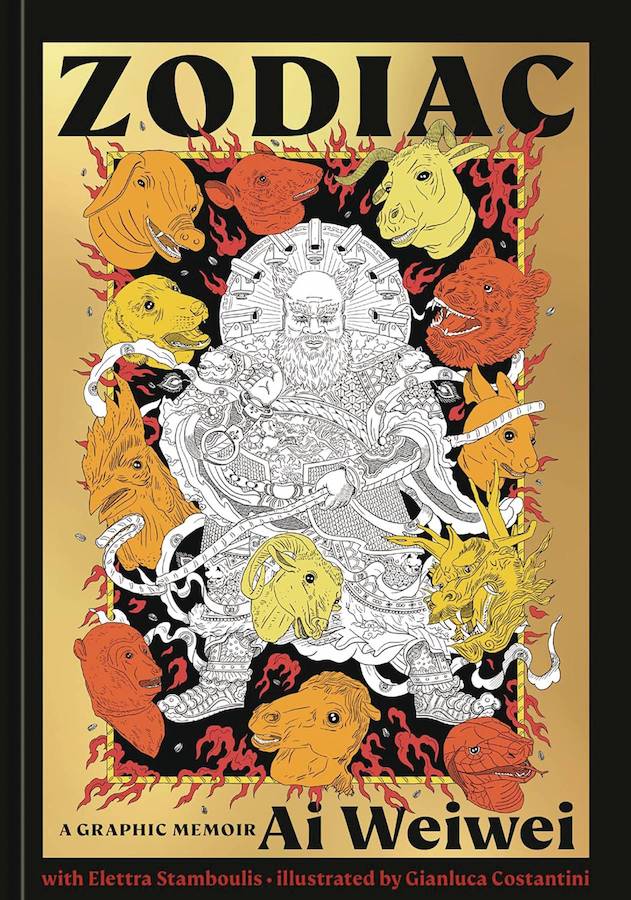 (W) Ai Weiwei, Elettra Stamboulis (A) Gianluca Costantini
Inspired by the Chinese zodiac, Ai Weiwei masterfully interweaves ancient Chinese folklore with stories of his life, family, and career.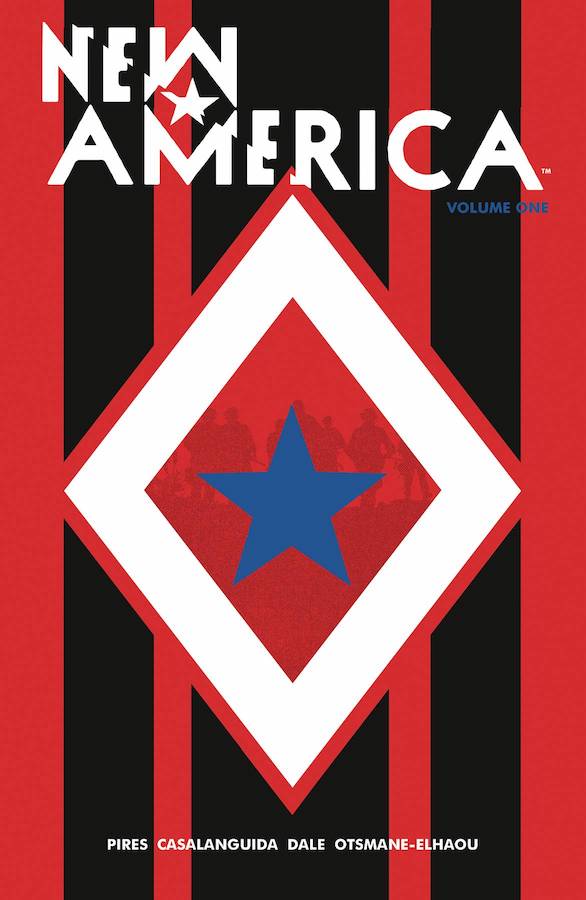 (W) Curt Pires (A) Luca Casalanguida, Mark Dale
The West Wing meets Sicario meets The Wire in this dense and action packed political thriller following the events of a new era for America.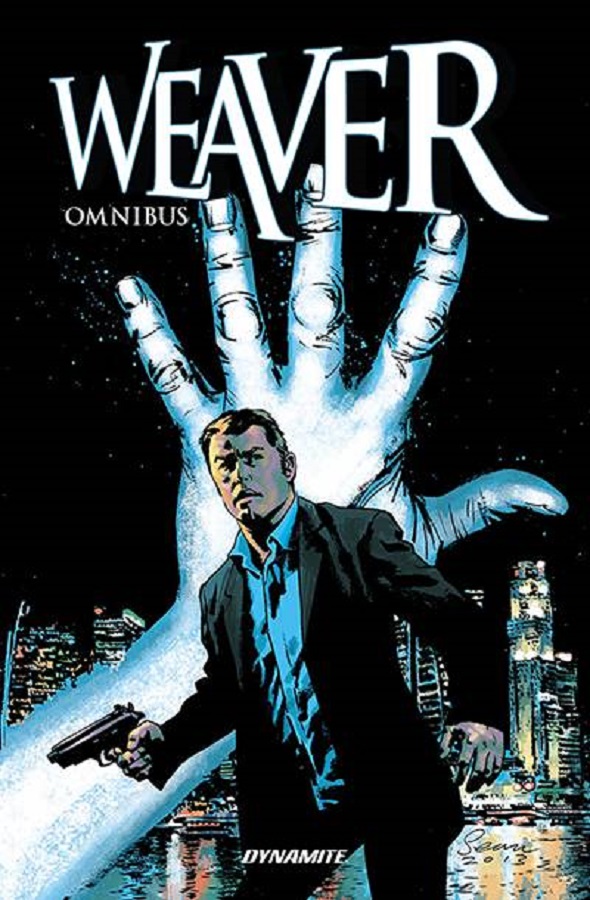 (W) Andy Diggle (A) Aaron Campbell (CA) Sean Phillips
This all-new edition combines Weaver Season One and and Weaver Season Two (previously titled Uncanny) into a single exciting volume!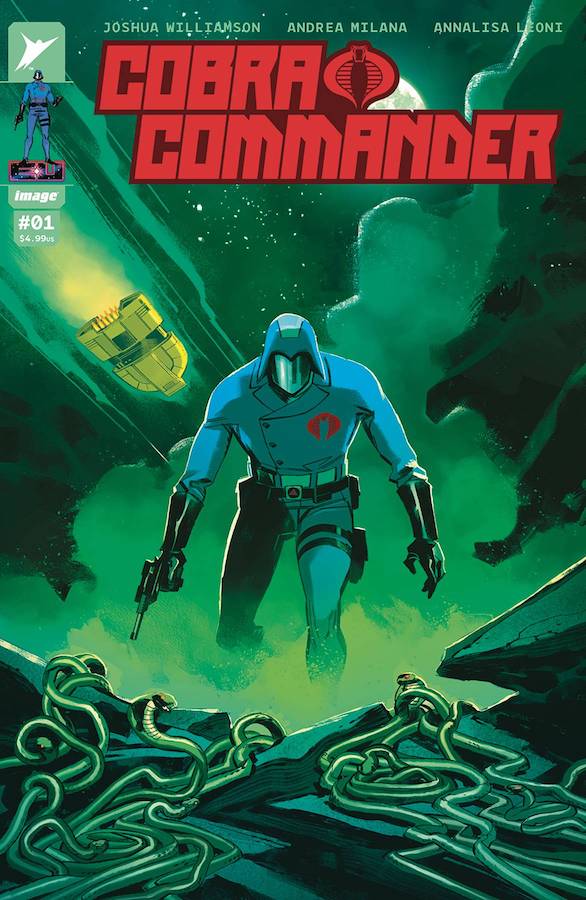 COBRA COMMANDER #1 (OF 5)
(W) Joshua Williamson (A) Andrea Milana, Annalisa Leoni
The Rise of Cobra begins here. In a world where the Cobra organization hasn't formed, one man's sinister plans to utilize the mysterious alien substance known as Energon sends shockwaves across the globe. Who is Cobra Commander? Where does he come from? And what horrors is he planning to unleash that will rock the world-and maybe the universe-to its core? Red-Hot writer Joshua Williamson (Superman, Duke) and artist Andrea Milana (Impact Winter: Rook) kick off the second of four action-packed miniseries that will introduce the best and worst humanity has to offer in the Energon Universe.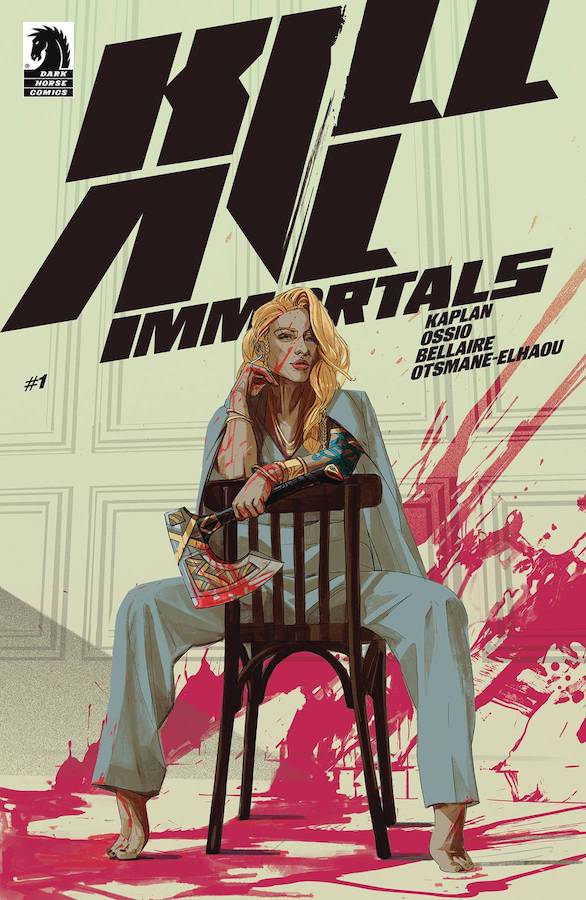 (W) Zackary Kaplan (A) Fico Ossio (CA) Oliver Barrett
Succession meets John Wick… with immortal Vikings. A thousand years ago, Viking explorer Erik the Red and his four adult children discovered a mysterious source of immortality. Now, in our modern world, they are an enigmatic billionaire family with a powerful banking empire. But when Erik's only daughter, Frey Asvald, seeks to finally be free from her family's influence, she must be prepared to reveal their supernatural secrets and confront her well-trained siblings in a deadly and epic struggle for power. Get ready for a bloodthirsty immortal fight like no other!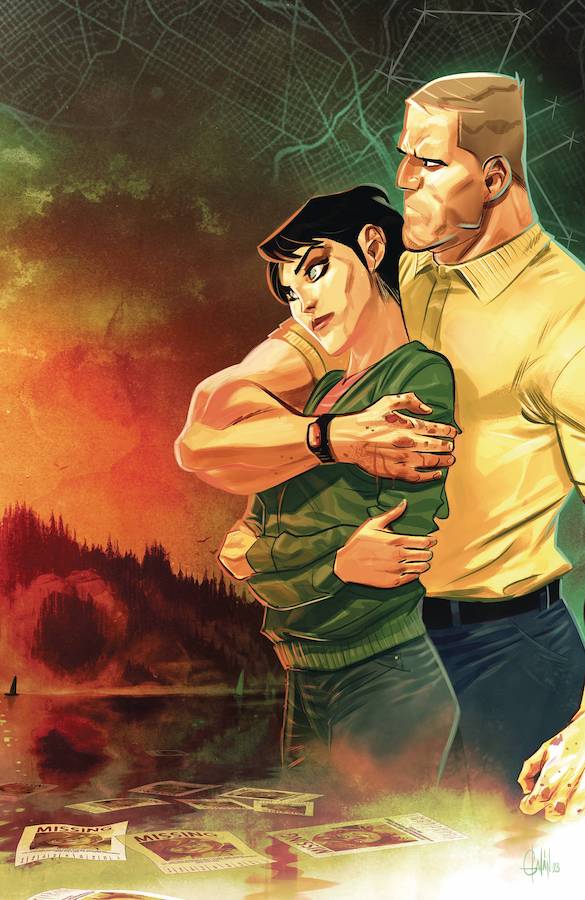 PINE AND MERRIMAC #1 (OF 5)
(W) Kyle Starks (A/CA) Fran Galan
After a lifetime of witnessing the worst that humanity has to offer, former homicide detective Linnea Kent has decided to put all of that behind her. Alongside her husband, a former professional MMA fighter and the unofficial brawn to her brains, she's moved far from the busy city to open up a quiet little detective agency. Eisner-nominated scribe Kyle Starks (I Hate This Place, Creepshow) is joined by fan-favorite artist Fran Galán (The Amazing Spider-Man) for an unexpected detective tale perfect for readers of Reckless and The Department of Truth!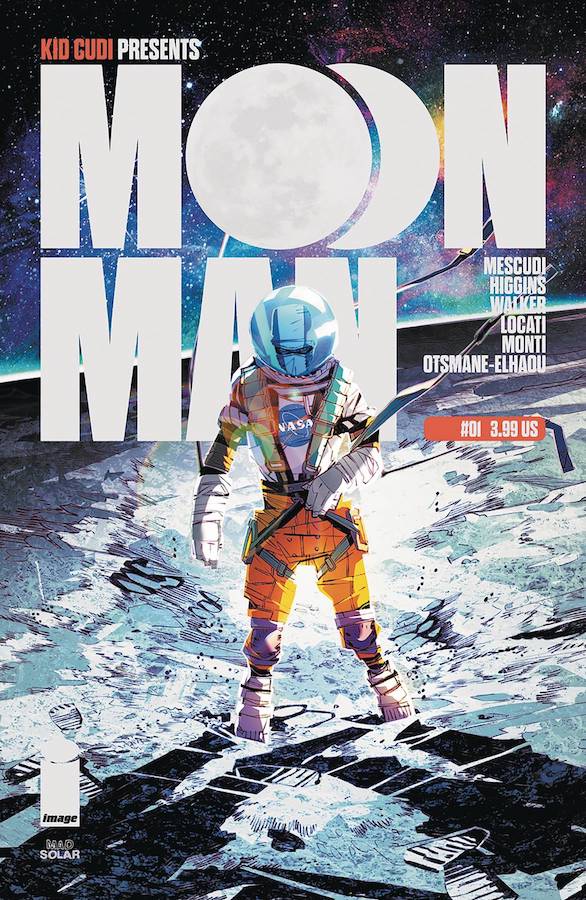 (W) David Walker (A/CA) Marco Locati
Superstar musician Scott "Kid Cudi" Mescudi makes his comics debut alongside creative director Kyle Higgins (Radiant Black), Eisner Award-winning writer David F. Walker (Bitter Root, Naomi) and breakout artist Marco Locati in the extra-length first issue of the biggest book of 2024! Scott Townsend is ready for a quiet life. Whatever went wrong on that failed moon mission, whatever happened in the missing minutes the cameras didn't capture, all he really wants is to settle down back home. But those missing minutes hold an Earth-shattering secret-and, with all eyes turned to him, Scott will soon find himself becoming something the world has never seen before.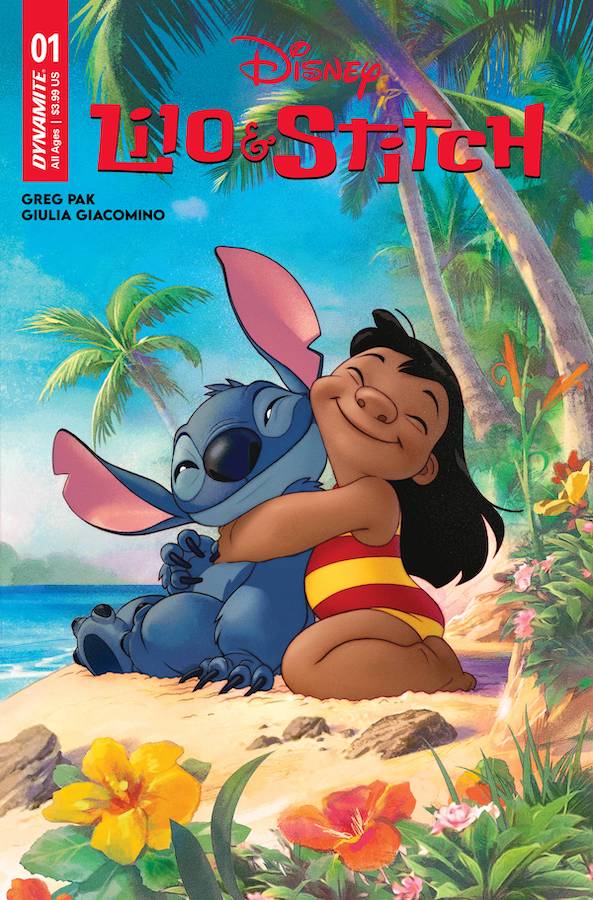 (W) Greg Pak (A) Giulia Giacomino (CA) Joshua Middleton
Get ready for a new adventure with LIlo & Stitch as the irrepressible pair launch their very first ongoing comic series, brought to you by superstar writer Greg Pak (Darth Vader, Mech Cadets) and artist Giulia Giacomino! Life seems to have calmed down for Experiment 626 and his new family on Earth – at least until evil aliens come hunting for everyone's favorite blue-furred troublemaker. The kicker? They're using giant robots that are powered by Stitch's own DNA!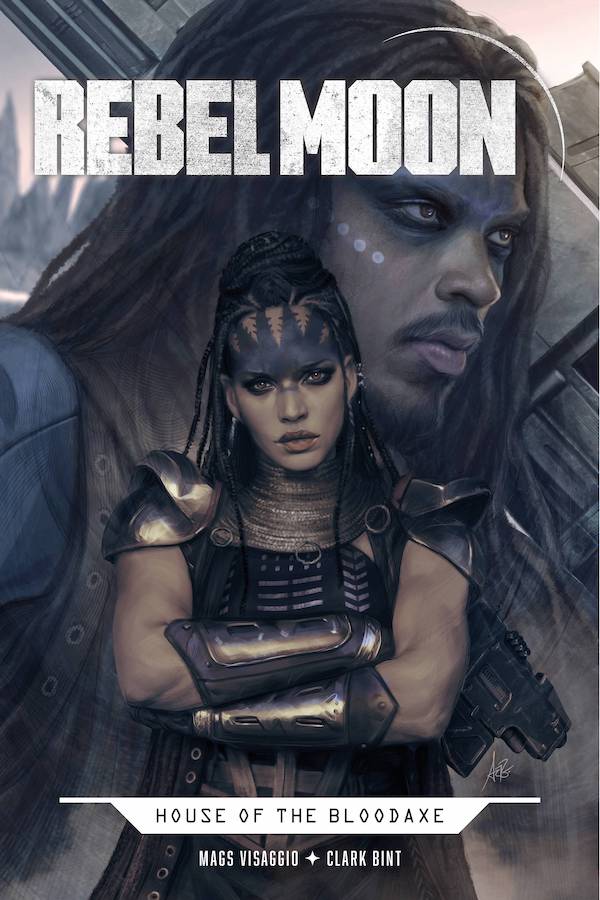 REBEL MOON HOUSE OF THE BLOOD AXE #1 (OF 4)
(W) Mags Vissagio (A) Clark Bint (CA) Artgerm
Comic book prequel to Rebel Moon! Created by acclaimed director Zack Snyder (300, Zack Snyder's Justice League) and written by award-winning comics writer Mags Visaggio. As war is looming on the horizon on the planet Shasu, the leader of the Bloodaxe family is conflicted between living up to his father's domineering legacy and maintaining the peace. It is up to him to settle the conflicts within himself, and his family, before the entire planet erupts in war.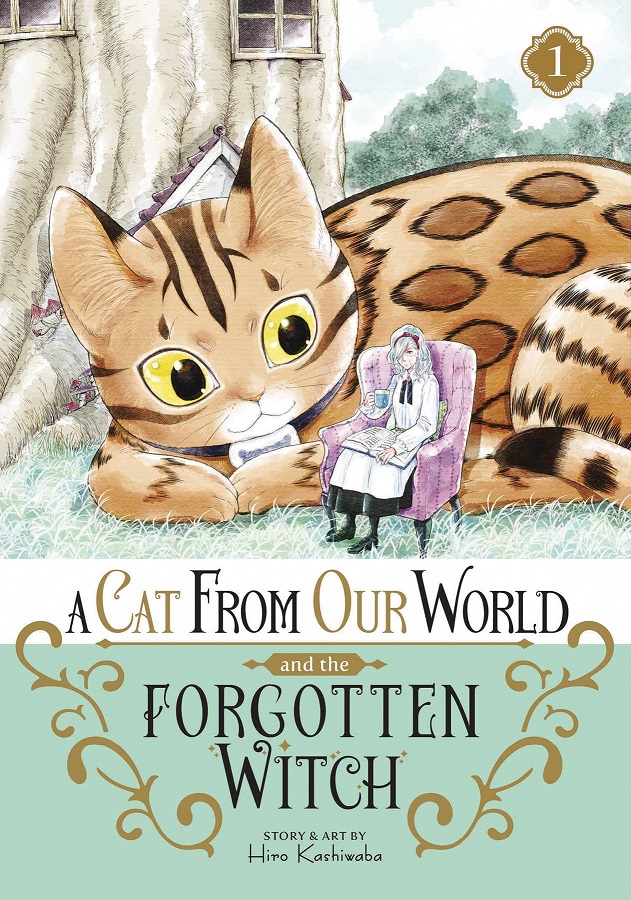 CAT FROM OUR WORLD & FORGOTTEN WITCH GN VOL 01
Can a now gigantic cat from another world soothe the loneliness of the forgotten witch?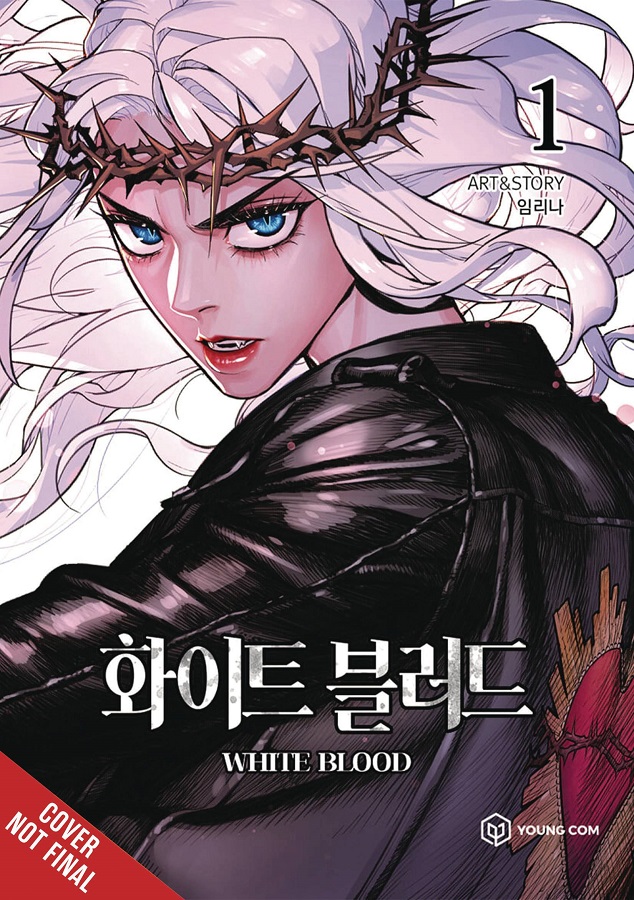 When vampires destroy her chance to have the normal life she's always wanted, Hayan is forced to draw on her darkest secret…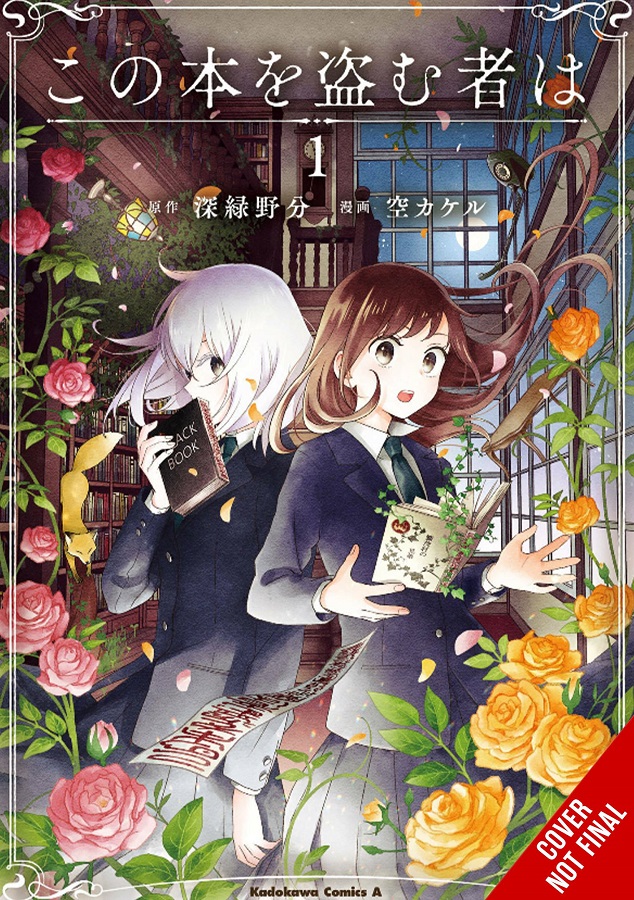 WHOEVER STEALS THIS BOOK GN VOL 01
(W) Nowaki Fukamidori (A) Kakeru Sora
One day, a collection of books is stolen, and a mysterious message is left behind…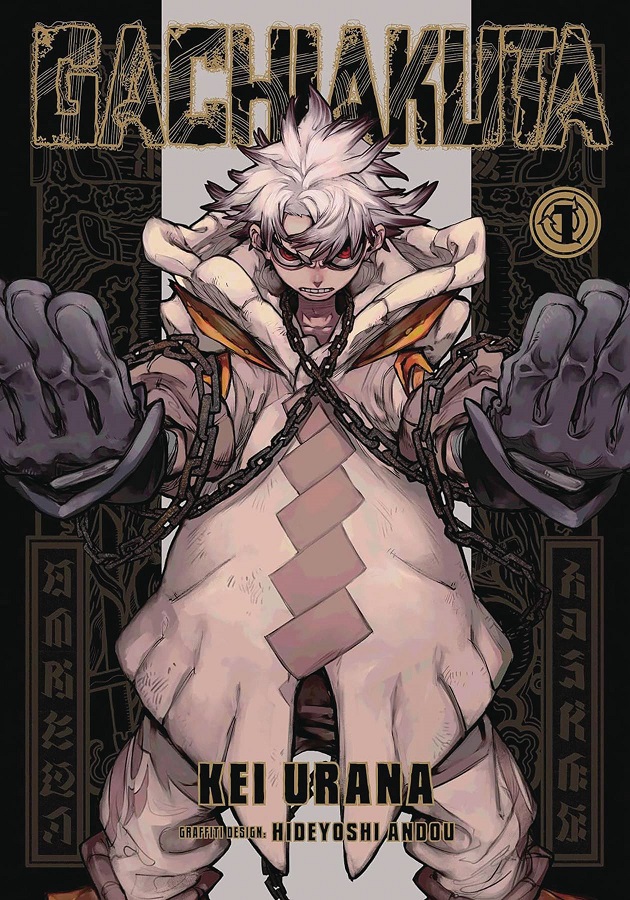 (W) Kei Urana (A) Hideyoshi Andou
A premise that recalls Battle Angel Alita and kinetic battles reminiscent of Attack on Titan, for fans of dark, dystopian fantasies!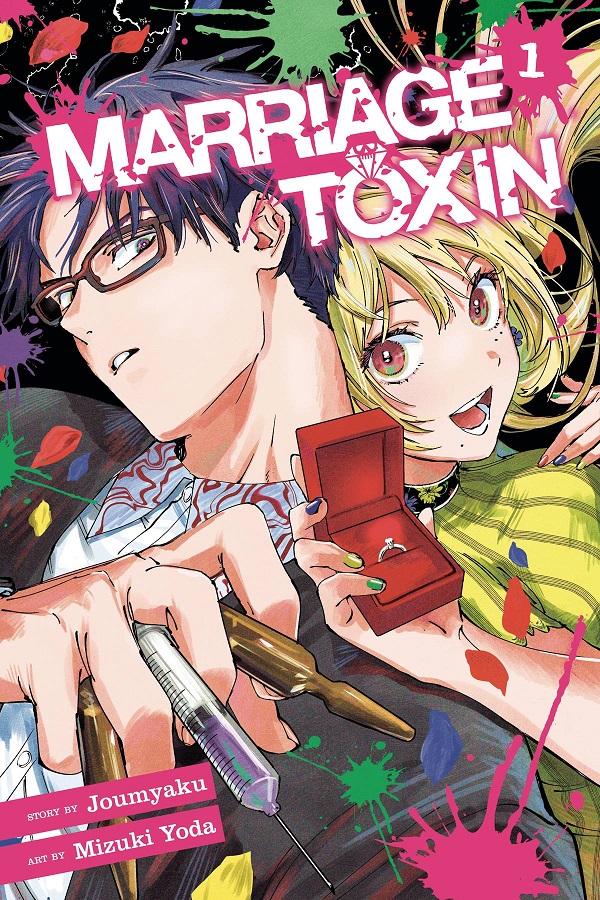 (W) Joumyaku (A) Mizuki Yoda
He refuses to let his sister abandon her own chance at true love with her girlfriend! Does he have what it takes to change this trained killer?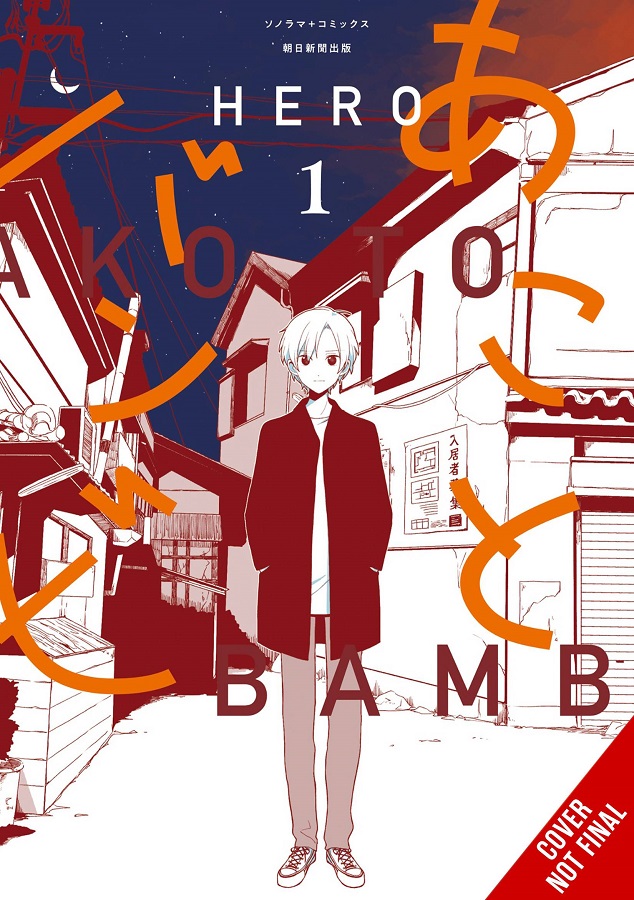 From the author of Horimiya comes a sweet slice-of-life tale that transcends the boundaries of life and death, as an author meets a ghost!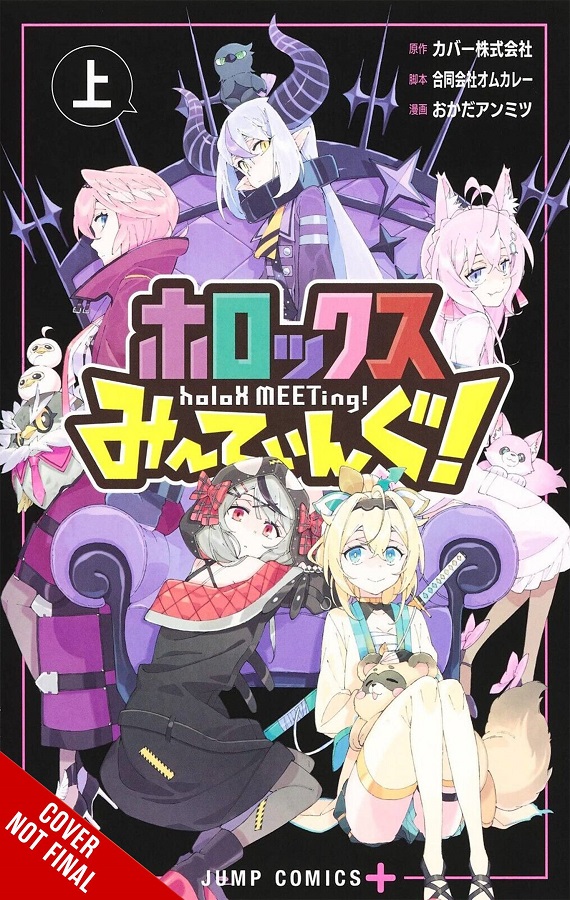 (W) Cover Corp, Omcurry G. K (A) Anmitsu Okada
Collectively known as Secret Society holoX, their goal is nothing less than world domination! But how exactly did they end up as Virtual YouTubers?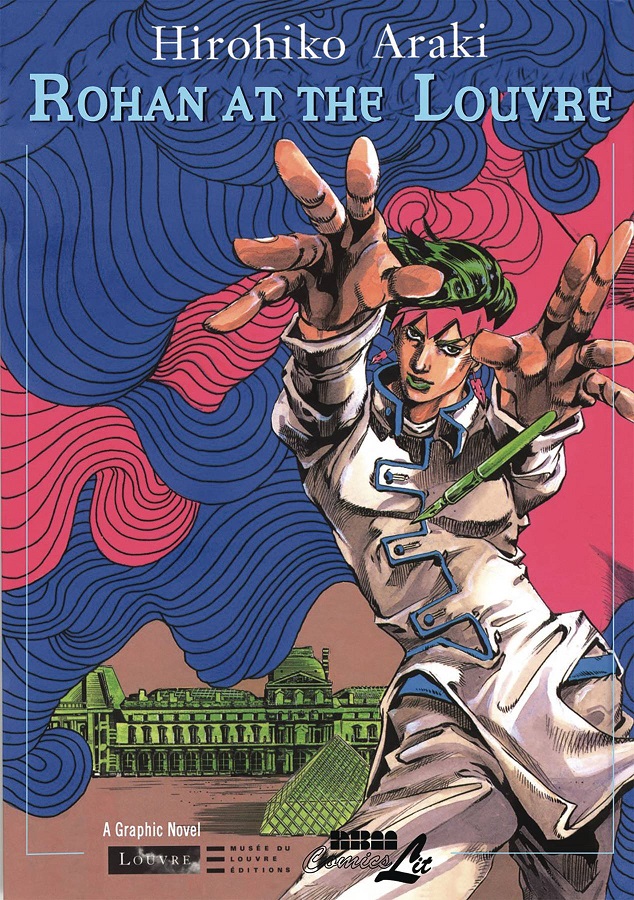 ROHAN AT THE LOUVRE HC NEW PTG
Now a live-action film! Rohan Kishibe, a young mangaka, meets a beautiful mysterious young woman with a dramatic story.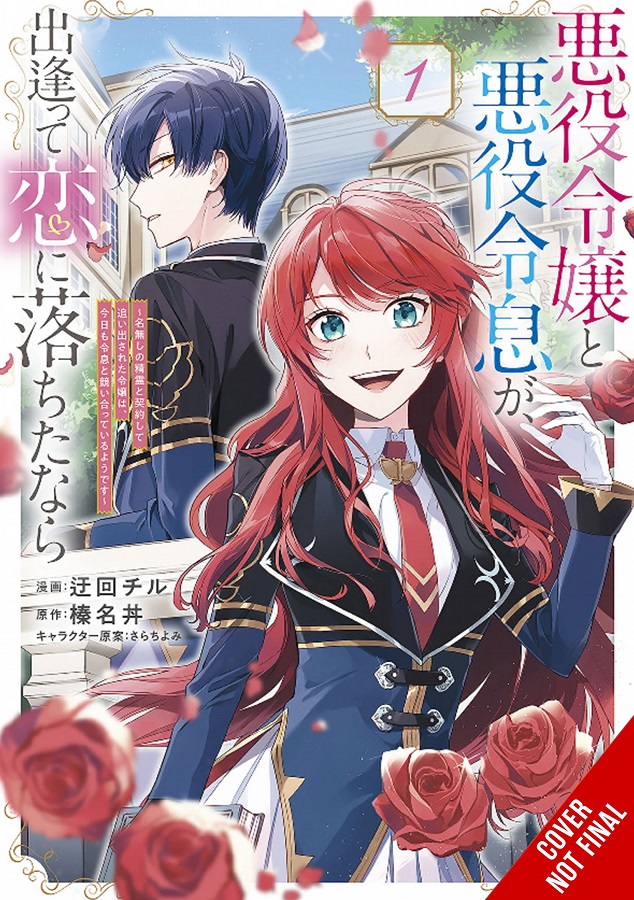 IF VILLAINESS & VILLAIN MET & FELL IN LOVE GN VOL 01
(W) Harunadon (A) Chill Ukai, Yomi Sarachi
The heiress of the Meidell earldom has always been looked down on, the prince even ended their engagement.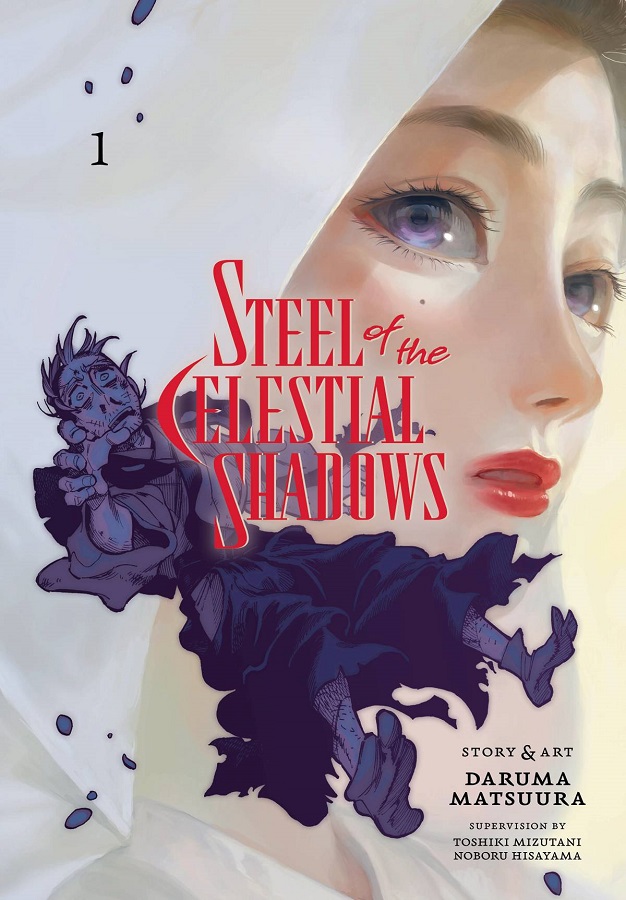 STEEL OF THE CELESTIAL SHADOWS GN VOL 01
When a beautiful and mysterious woman saves his soul, it is the start of a journey into a world of magic…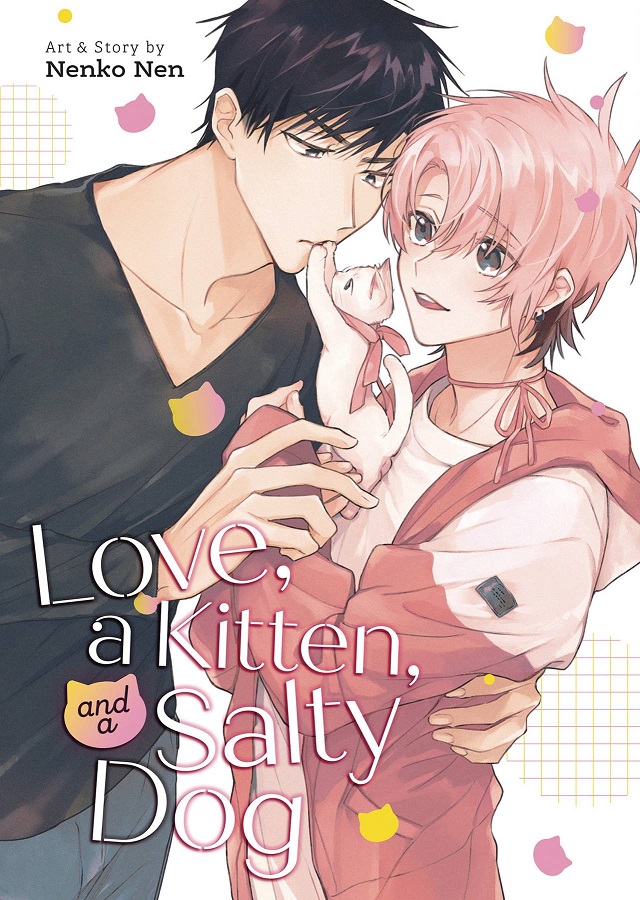 LOVE, A KITTEN & a SALTY DOG GN
In this sweet and Mature-rated Boys' Love tale, a veterinarian and a college guy fall for each other thanks to an adorable stray cat!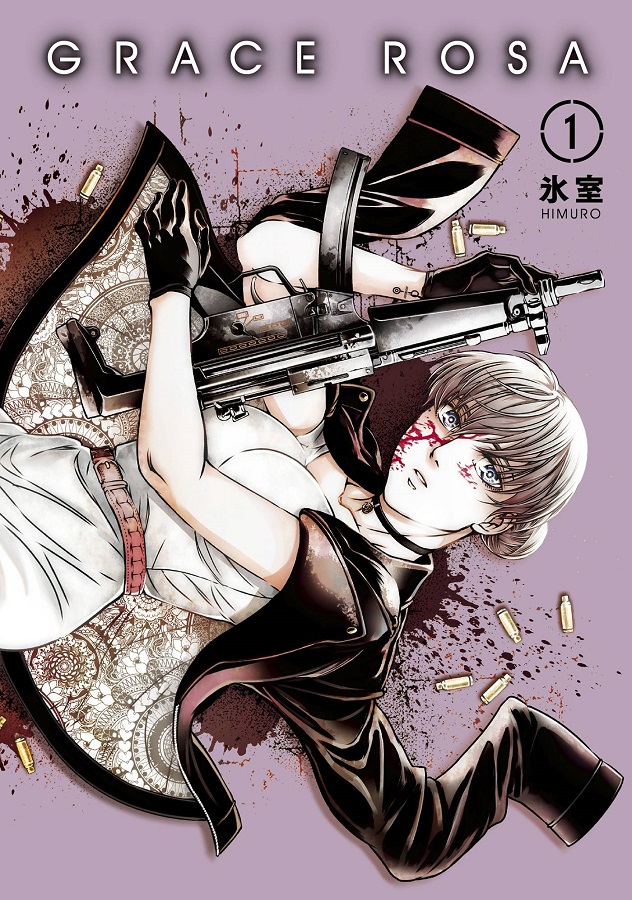 She is an assassin looking for the secret of her father's disappearance. But could the people she serves have something to do with it?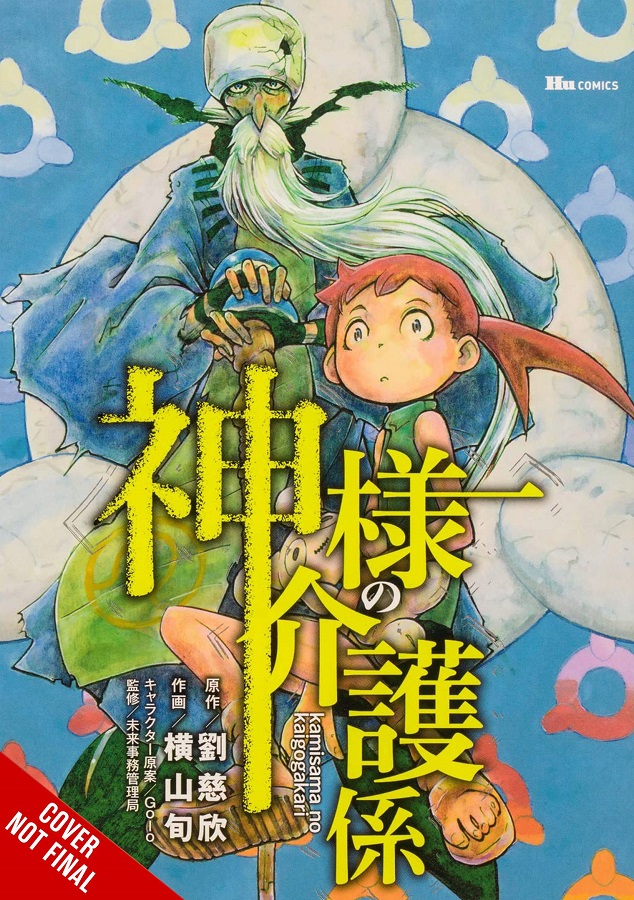 TAKING CARE OF GOD GN VOL 01
(W) Liu Cixin (A) Jun Yokoyama
One day, spaceships flew into orbit around the Earth. A young girl named Zihan discovers an old man who fell from the sky.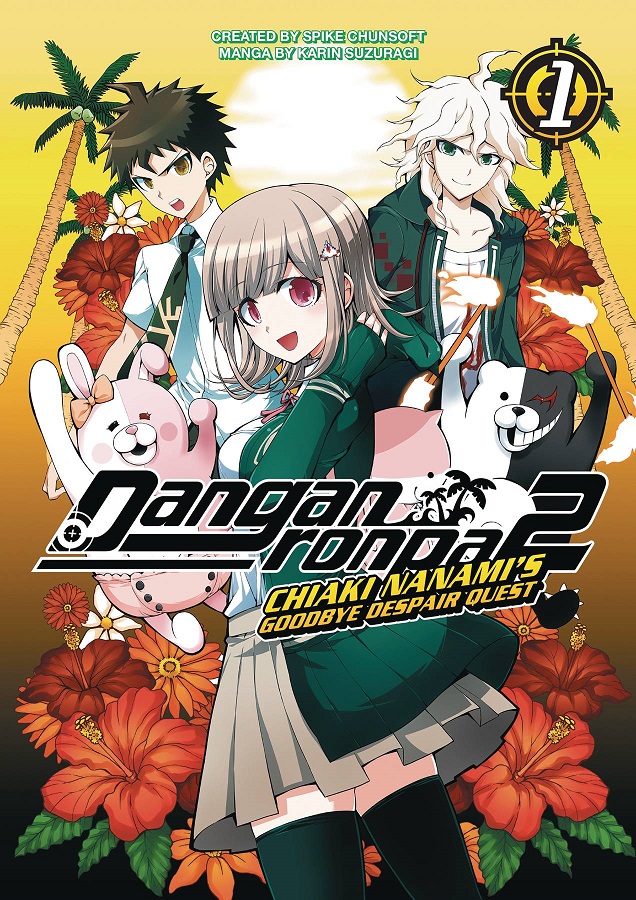 DANGANRONPA 2 GOODBYE DESPAIR QUEST TP VOL 01
(W) Spike Chunsoft, Karin Suzuragi (A) Karin Suzuragi
She will need to use all her skills to suss out the secrets and find the "true ending"- survival and escape!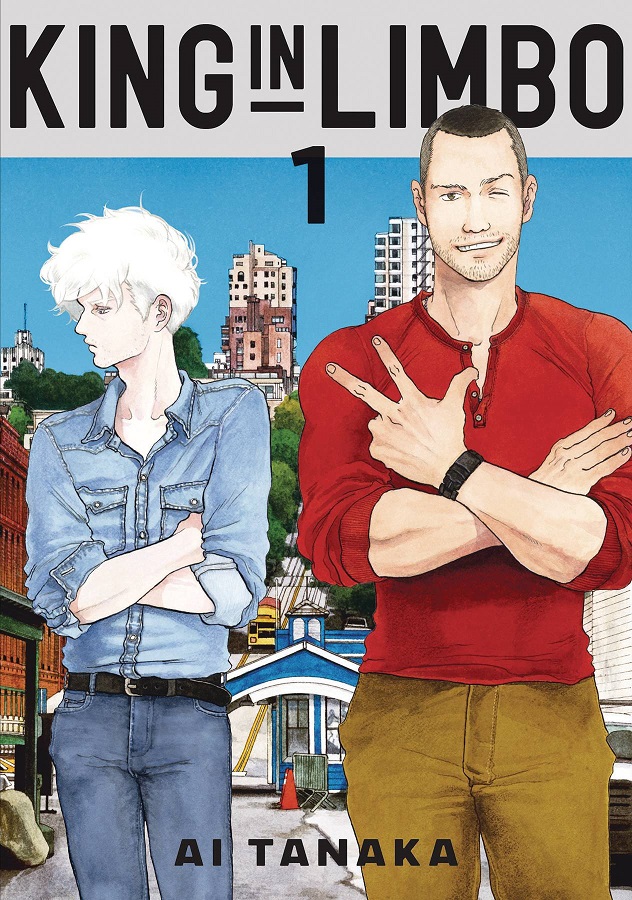 KING IN LIMBO OMNIBUS GN VOL 01
From the creator of Apple Children of Aeon comes a thriller about trauma, healing, friendship, and what it means to be "sick" or "healthy."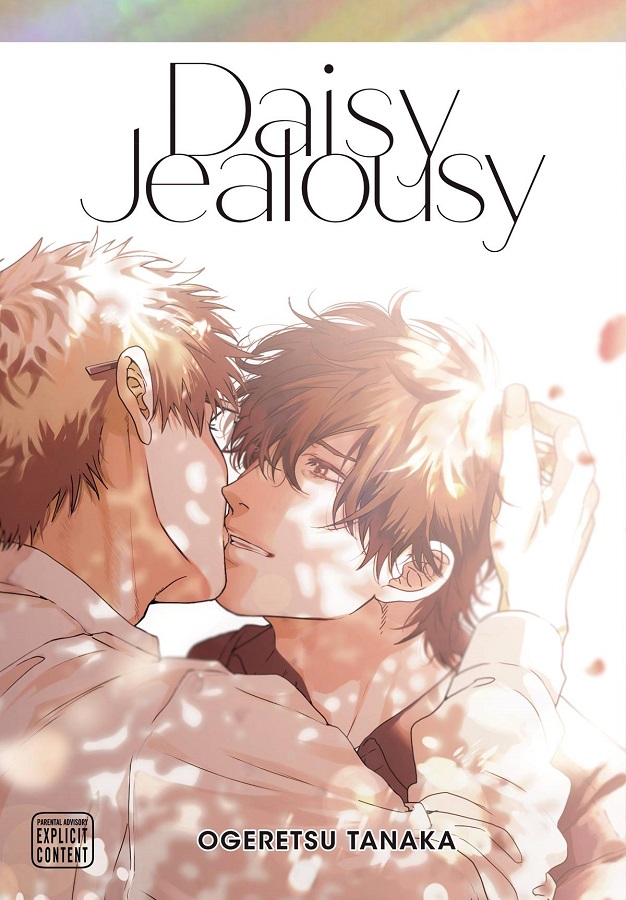 Despite his silly attitude, he's always working hard to be the best game designer around. And Misaki's certain he is, at least, until he meets Kaname.
If anything jumped out to you, remember to message us or let us know next time you're in the shop! You get a text the second it arrives in the shop and we place a copy aside just for you so you don't miss out!
We do these each month so keep an eye out for the next post!
Have a great month and happy reading 💚