For International Women's Day (March 8th 2021) we are celebrating the amazing female creators of  some of our favourite Comic Books & Graphic Novels (we even suggest some of our personal favourite characters), so check out our recommendations below!
Taking the world by storm after graduating from college, Noelle balanced completing 'Nimona' for their thesis project (and then publication) alongside an internship at BOOM! Studios where she then worked on 'Lumberjanes'.
Both were huge successes and it thrust them into the limelight, allowing them to get a foot into animation. She then became the creator, showrunner and executive producer of 'She-Ra and the Princesses of Power'.
In 2020 they released their Graphic Novel autobiography 'The Fire Never Goes Out', exploring their coming out, mental health, rapid success and determination to create art.
Check out She-Ra, Nimona, Lumberjanes & The Fire Never Goes Out!
A manga artist from Hokkaido, Japan, Hiromu has released a number of popular manga in her time as a creator so far. Her most world renowned work however was in 2001, when she released the first tales of 'Fullmetal Alchemist' in Square Enix's monthly shonen magazine.
The series found major success both locally as well as internationally, with both the books and anime being distributed across the globe with full translations.
Her artwork is absolutely stunning and the story she weaved with 'Fullmetal Alchemist' has given it a place as one of the most widely popular manga/anime series of the early 21st century.
Pick up the gorgeous hardcover collections of Fullmetal Alchemist!
Babs got her start when DC approached her to work on their new Batgirl series in 2014, which was a HUGE success! Her costume redesign for Batgirl was huge news and a much needed modern update on the classic all-black, yellow-highlights.
She then worked on the Image Comics series 'Motor Crush', a badass racing/crime series that follows the escapades of a tough as nails young lesbian black woman.
Her variant cover art is always sure to be a hit and she is the personal favourite artist of one of our staff members here at Greenlight (It's Brayden FYI).
See her amazing art in New 52 Batgirl, Power Rangers Pink & Motor Crush!
Yet another incredible young modern creator! Kat has worked on BOOM! Studios 'Lumberjanes' in the past but has been really been making a name for herself more recently with her own original books!
'Snapdragon' released in 2020 and was instantly a top pick of the year amongst the staff here at Greenlight. An incredible world with a beautiful message, strong diversity and Kat's awesome art style makes for an integral book for middle school readers and up!
Even more recently we saw the release of 'Thirsty Mermaids', which those at Greenlight who have already read it (Sarah, Brayden & Gina) ABSOLUTELY LOVED IT! Read all about it below in our character recommendations!
Add Snapdragon & Thirsty Mermaids to your must read pile today!
Hailing from Sydney, Australia, Nicola started work as an artist in the comic book industry in the early 2000's and hit the big time with her work at DC Comics on 'Birds of Prey', 'Secret Six', 'Teen Titans' & 'Superman'.
Where she really found her stride was in DC's 'Earth 2' and later in 'Wonder Woman Year One'. Outside of DC however, Nicola began work with Image Comics on the visually stunning 'Black Magick'. A gothic-noir series written by Greg Rucka, Nicola's art stands out with strong pencils and paints that walk the line between hyper-realistic and otherworldly.
Two boldly different titles, Black Magick & Wonder Woman Year One are well worth your time!
The local legend of Adelaide, South Australia, Gina is a local comic book and zine creator. Not only that, she handles our Local section here at Greenlight! If you're a local creator who has had your work find a home in our Local section, you've had the pleasure of working with Gina!
Helping other creatives has always been super important to her, whether it was the Adeladies Drink & Draw nights (RIP), Comics With Friends And Strangers events or the Inky Fingers Comic Gang!
She loves tea, dogs and running arts workshops!
Check out all her books and follow her on Instagram, plus we hear she's got some big things planned for the future!
Now let's mic things up and jump back in time to the 1950's where Ramona Fradon got her start in cartoons and comics after graduating from an NYC art college.
Her most notable work from this time was re-vamping Aquaman for DC Comics Silver Age, some work on 'Super Friends' and 'Plastic Man', while also co-creating 'Metamorpho'. After many years of working in the industry she retired, was inducted into the Will Eisner Comic Book Hall of Fame in 2006 and even contributed to some of the Spongebob Squarepants comics stories about Mermaidman! She was truly one of the greats in the comic book industry at the time and is now in her mid 90's!
Look at this big hardcover collection of her art!
A young female Canadian artist, she started growing in popularity within the industry in the late 2000's. After finding some succes in a number of smaller projects, in 2012 the world of comics was forever changed by the release of Image Comics 'Saga'.
Working as co-creator on the series with Brian K. Vaughan, her unique art took the world by storm. The incredibly creative character designs and world building she achieves in each panel is astonishing and the success of 'Saga' has been unrivalled for almost a decade.
If you somehow haven't read Saga yet… what are you waiting for?! If you have read Saga already… check out her work on Archie's modern stories (while we patiently wait for more Saga)!
Ann found herself in a role as an editor and writer at Marvel Comics throughout the 80's and 90's. She started off on some smaller titles but quickly found her way to editing on big hitters like 'Uncanny X-Men', 'The New Mutants' and countless mini-series and events. 
As a writer, her largest project was her work on 'Daredevil' through 1987-1991, where she took a focus on the real life issues of racism, sexism and nuclear proliferation. She is even the creator of the popular villain 'Typhoid Mary'!
After stepping away from comics at the turn of the century, she took a step to work in journalism and filmmaking (while also working on some DC Comics projects every now and again).
She has done heaps of work on Daredevil and X-Men stories over the years!
Yet another young Canadian woman making waves in the comic book industry! Faith had been working in animation before committing to comics full-time in 2008.
With success in her work with Dark Horse Comics ('The Adventures of Superhero Girl' & 'The Last of Us: American Dream'), she went on to create the middle-grade readers trilogy 'The Nameless City'!
The next couple years were huge for her as she helped create a number of 'Avatar The Last Airbender' books (including the latest release 'Toph's Metalbending Academy'), her own original book 'One Year At Ellsmere' and contributing to Rainbow Rowell's 'Pumpkinheads'.
Find their work in One Year At Ellsmere, Pumpkinheads, The Nameless City, Avatar The Last Airbender and look forward to her new book, Ride On, coming next year!
Peach Momoko has been exploding in popularity in recent years, with her variant comic covers for Heavy Metal, BOOM! Studios, IDW Publishing and Marvel Comics selling online for up to $1500 USD! The Japanese artist got her start in more traditional painting, taking part in dozens of art gallery installations across the globe before the comics industry went mad for her. 
Most recently, Marvel have had her all to themselves with an exclusivity deal. With so many comic issue variant covers, she now has her very own completely original project 'Demon Days' in which she gives her take on what some big names of Marvel would be like in a Japanese setting. The first issue focussed in X-Men's Psylocke in feudal Japan, with each focussing on different characters in different time periods. Look for the collected edition in the next year!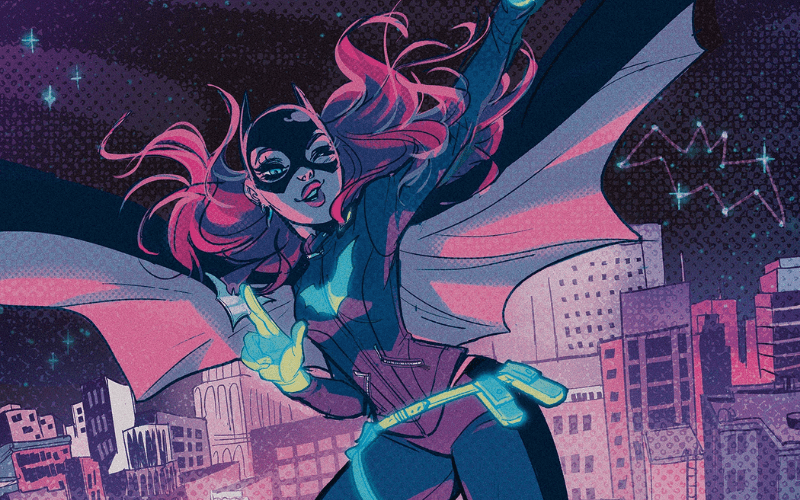 Barb really found her place in DC's New 52 series run. There's 5 volumes by Gail Simone & Ardian Syaf, before they changed it up for the 3 volumes of 'Batgirl of Burnside' by Cameron Stewart, Brenden Fletcher & Babs Tarr (responsible for her iconic purple and yellow costume redesign).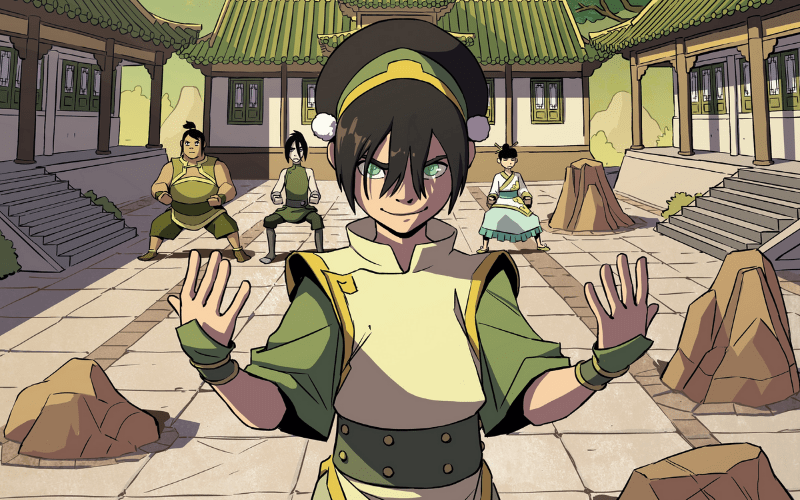 Avatar The Last Airbender
Toph is easily one of the coolest characters from the Avatar franchise! Tougher than the boulders she throws and as sarcastic as anything, she now has her own comic all about her opening a Metalbending Academy in the Earth Kingdom!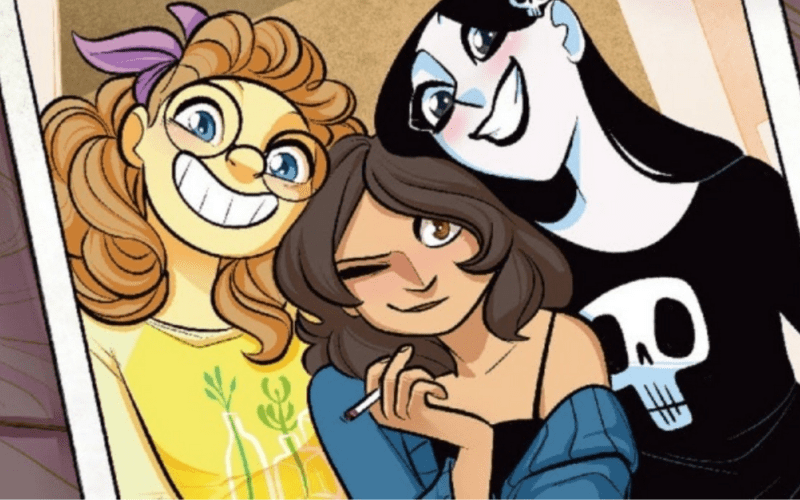 The lovable trio from BOOM! Studios 'Giant Days' are an absolute delight to see grow from fresh out of high-school Uni students, to strong young women graduating by the final book. 14 Volumes released between 2015-2020. These three are the kinds of friends that we all need!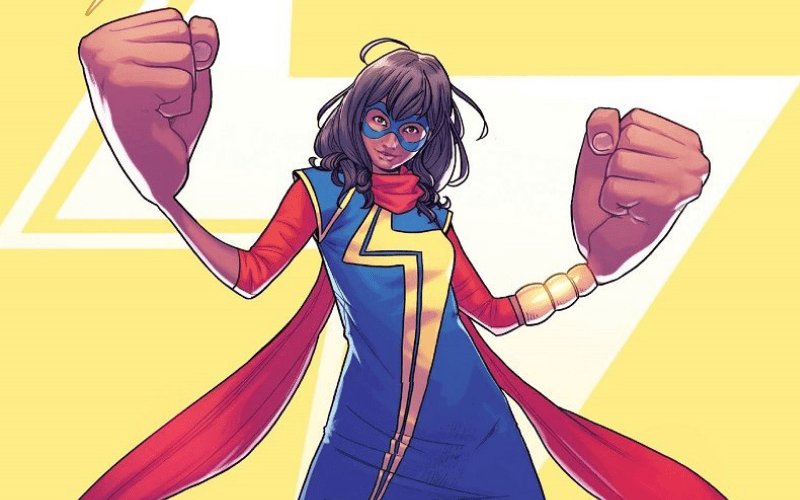 Kamala burst into the Marvel universe in 2014 and has been a star ever since. The young Pakistani-American muslim girl has been incredible to read as she finds what a true hero can be. She is awesome in her own series and also in leading the young Marvel team in 'Champions'.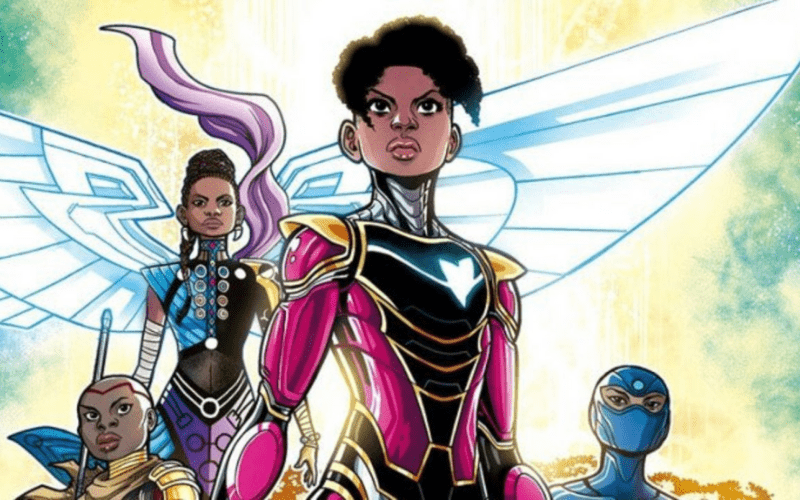 Ironheart / Riri williams
A young woman of colour, Riri made her own Iron Man suit so well that Tony Stark himself actually supported her becoming a hero! The MIT drop-out later made her own set of personalised armour and donned the name Ironheart. She is also a member of the young 'Champions' team alongside Ms Marvel & The Wasp!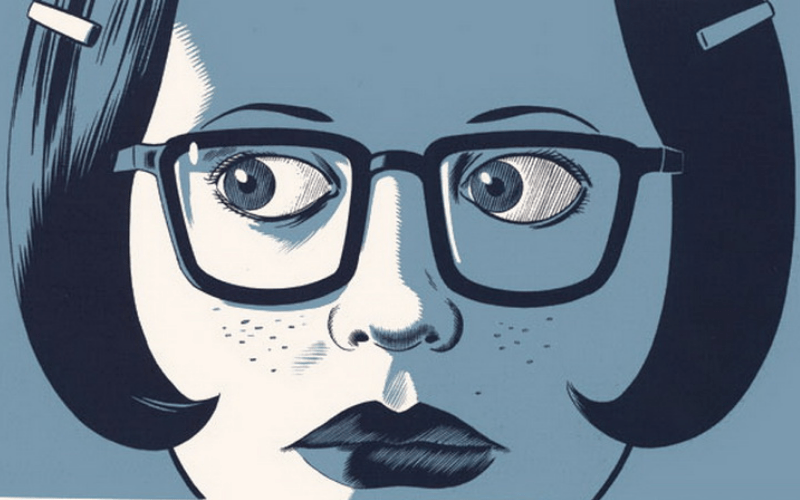 The cult classic from the 90's, 'Ghost World' follows Enid and her friend in their time after graduating high school. The cynical duo have plenty to say in their thoughts on how the world around them works and how they either fit or don't fit at all. For some nostalgia, this dark comic is sure to hit in the feels.
Lottie brings the human side to what we normally think of as "online influencers". She struggles with the usual problems of a young woman trying to find her place in the world, allergies, her ex, etc. But the twist in Vol 1 is super unexpected!
And Leslie Hung's art is to die for!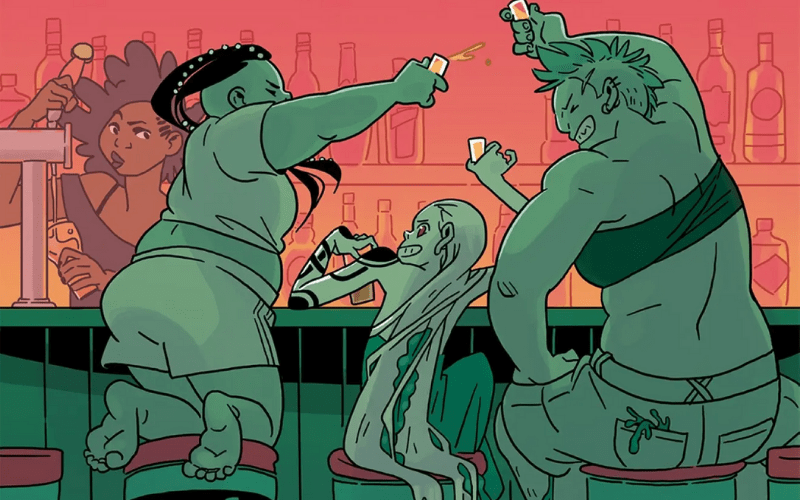 The newest release on this list, the ladies of 'Thirsty Mermaids' start as just that… VERY thirsty mermaids! They want booze more than Barney, but to find that they need to become human for a bit! What starts as a wacky romp becomes a tale of found-family and finding your place in the world. These three are the most wholesome, lovable "pod" that you may ever meet!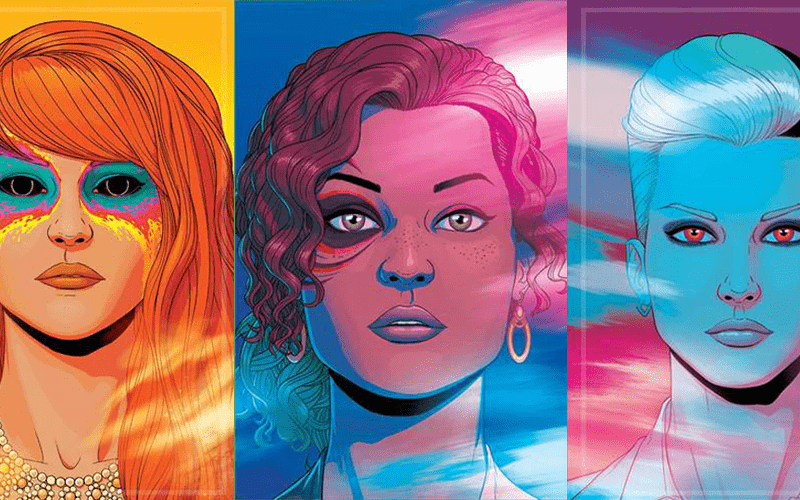 The Women of
wicked + Divine
Since 2014, Wicked + Divine has been an incredible staple in the comic industry and integral to many "must-read" lists. And it deserves it!
What Wic+Div does for race, gender and sexuality representation is unrivalled. But that doesn't bog the story down in monologues of PC commentary, it actually helps this rich world of modern fantasy feel deeply planted in reality.
To the incredible women of the comic book industry, both readers and creators alike, you are truly
Amazing
Talented
Brave
Thoughtful
Creative
Innovative
Powerful
Inspiring
. Thank you.