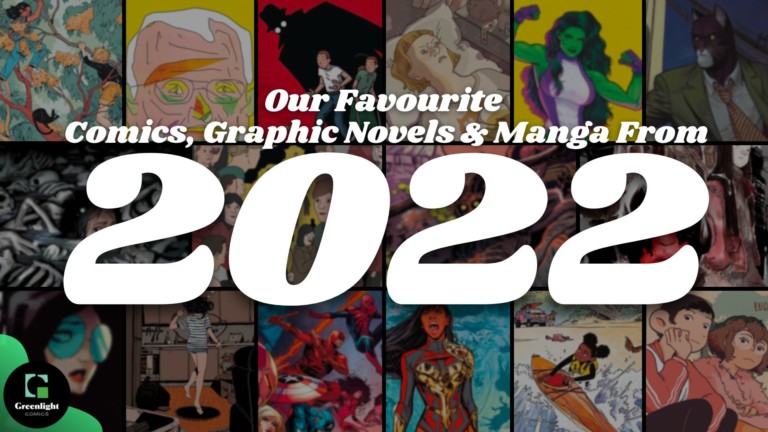 2022 had ups and downs but wow did some excellent comics and graphic novels release this year! We have collected our personal favourites and listed them below, coming to over 25 awesome reads! Check them out and much like our monthly Preview Picks over on The Blog, do make sure to let us know if you want us to get you a copy of anything in particular! Happy Reading and here's to a wonderful 2023! 💚
You're Wade, a schlubby middle-aged computer repairman, sent to fix a computer in a vacant, nondescript ofice building. When you get inside the door locks behind you, and you can't get out. Now the adventure begins! You have to explore this building and try to find your way home. The building is huge on the inside with a lot of sprawling hallways and empty rooms, and your only hope is to uncover clues and try to work out the mystery this whole experience hangs on.
Presented as a blend of classic "choose your own adventure" stories and point and click escape games, 2120 offers readers the chance to explore these liminal spaces and, at the same time, take an existential journey of discovery.
"It's like The Stanley Parable in graphic novel form!" – Brayden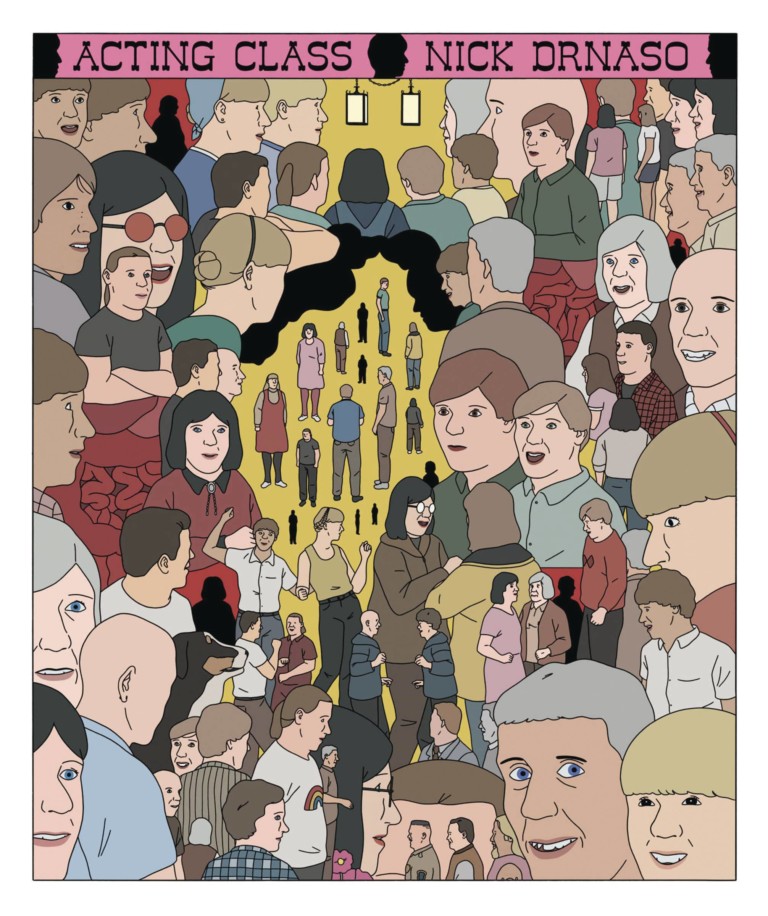 Acting Class creates a tapestry of disconnect, distrust, and manipulation. Ten strangers are brought together under the tutelage of John Smith, a mysterious and morally questionable leader. The group of social misfits and restless searchers have one thing in common: they are out of step with their surroundings and desperate for change.
When the line between real life and imagination begins to blur, the group's deepest fears and desires are laid bare. Exploring the tension between who we are and how we present, Drnaso cracks open his characters' masks and takes us through an unsettling American journey.
BE VERY AFRAID OF KANAKO INUKI
From the mind of Japan's "queen of horror manga" comes a short story collection sure to put a grin on your face and send a chill down your spine. For more than 30 years, Inuki Kananko has been terrorizing girls and boys with twisted catch-22s and ghoulish monsters.
Discover one of the best-kept secrets of global horror with this selection of some of Inuki's most popular short comics. The six hair-raising stories feature an array of unnerving characters and scenarios brought to life in Inuki's signature art style, in the tradition of Junji Ito, Kazuo Umezu, Shintaro Kago, and Junko Mizuno.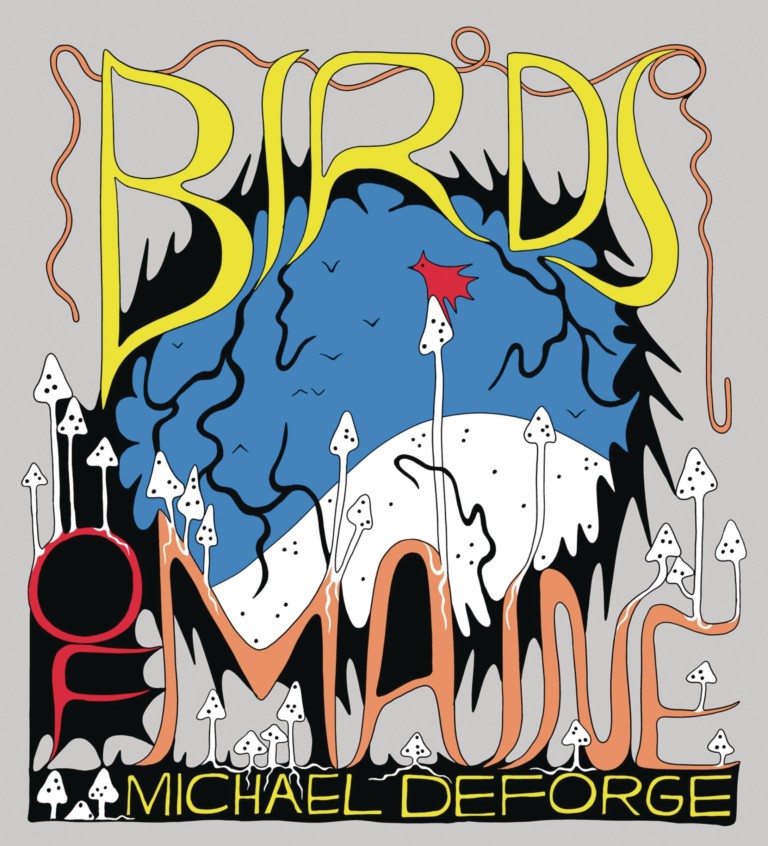 Long after the demise of humankind, birds roam freely around a new earth complete with fruitful trees, sophisticated fungal networks, and an enviable socialist order. The universal worm feeds all, there are no weekends, and economics is as fantastical a study as unicorn psychology.
Michael DeForge's post-apocalyptic reality brings together the author's quintessential deadpan humor, surrealist imagination, and undeniable sociopolitical insight.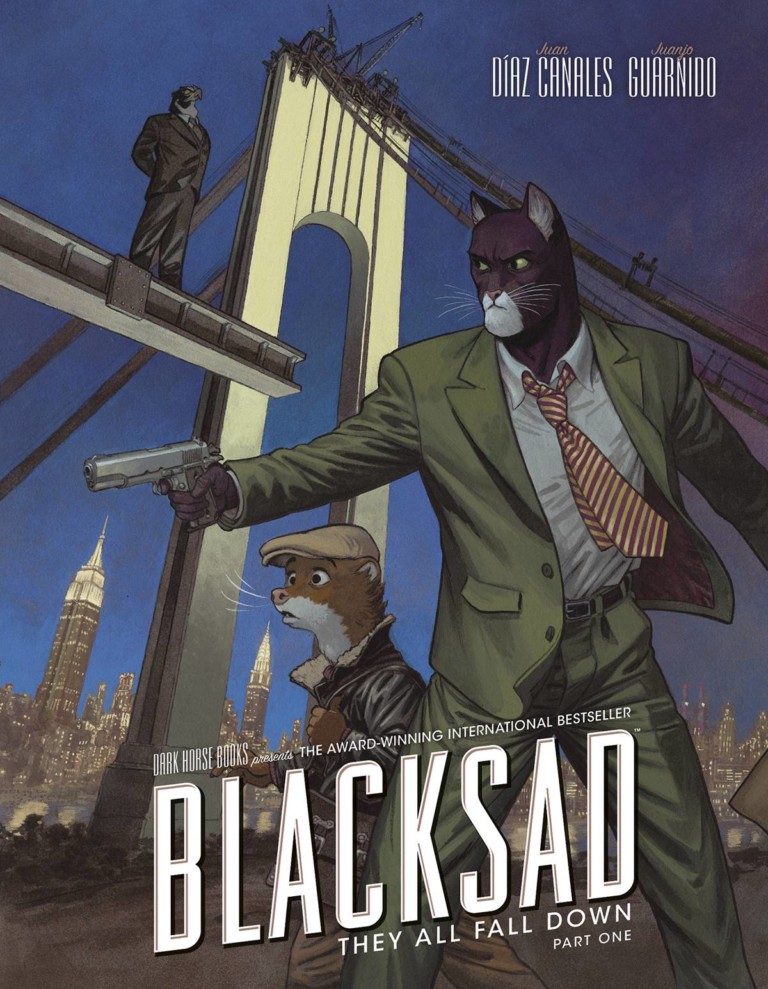 BLACKSAD: THEY ALL FALL DOWN - PART 01
Award-winning international noir bestseller by writer Juan D az Canales and artist Juanjo Guarnido!
Detective John Blacksad deals with the mob, the unions, and mid-century "master builder" Lewis Solomon, who plans to pave over New York City's green spaces, come hell or high water. While Blacksad must navigate from the lofty world of 1950s theater all the way to the city's seedy depths, Solomon looms above it all in pursuit of his own dreams-but at what cost? Meanwhile, Weekly finds himself in the hot seat just as an old flame comes back to burn his pal Blacksad!
Official Selection Angoulême 2022 Grand Prix Nominee!
A moving and unforgettable tale, inspired by real-life stories of courage and perseverance during the Dust Bowl of 1930s America United States, 1937.
In the middle of the Great Depression, 22-year-old photographer John Clark is brought in by the Farm Security Administration to document the calamitous conditions of the Dust Bowl in the central and southern states, in order to bring the farmers' plight to the public eye. When he starts working through his shooting script, however, he finds his subjects to be unreceptive. What good are a couple of photos against relentless and deadly dust storms? The more he shoots, the more John discovers the awful extent of their struggles, and comes to question his own role and responsibilities in this tragedy sweeping through the center of the country.
The story that's been building for years is finally here! Wilson Fisk has risen from Kingpin of Crime to mayor of the biggest city in America. Now he's going to bring his full criminal and political power to bear on the super heroes who call NYC home!
The man who once destroyed Daredevil has targeted the Fantastic Four, Iron Man, Captain America, Spider-Man, Jessica Jones, Luke Cage and more. Fisk has an army of super villains at his command – including Crossbones, Taskmaster, Typhoid Mary, Shocker, Whiplash, Rhino and Kraven – and that's just his opening salvo. Wait until you meet his Thunderbolts! But Mayor Fisk isn't the only one with ambitions – and you know what they say about honor among thieves. From the blockbuster creative team of DAREDEVIL comes the final act in Wilson Fisk's master plan!
Collecting DEVIL'S REIGN #1-6.
In the throes of Future State, the streets of Gotham City cry for justice and Jace Fox answers the call! With a new and improved Batsuit, Jace hits the streets to inspire and protect as he seeks out the voice of misinformation and violence-the anarchistic Anti-Oracle!
Can the new Dark Knight counterbalance a plan to foment armed rebellion in the citizens of Gotham?! Can one man inspire a city?! Collecting I Am Batman #0-5!
I HATE THIS PLACE (a.k.a 'f*** this place') VOL 01
After inheriting a farmhouse, Trudy and Gabby are ready to start the next chapter of their lives together… except it's already home to a mysterious force that's attracted ghosts, aliens, and all kinds of supernatural beings for decades.
Now, Gabby and Trudy must play by the "house rules" in order to survive living amongst the most frightening creatures on Earth in this series from KYLE STARKS (ASSASSIN NATION, THE SIX SIDEKICKS OF TRIGGER KEATON) and ARTYOM TOPILIN (Ice Cream Man Presents Quarantine Comix Special). Collects I HATE THIS PLACE #1-5.
IT'S LONELY AT THE CENTRE OF THE EARTH
Cartoonist ZOE THOROGOOD records six months of her own life as it falls apart in a desperate attempt to put it back together again in the only way she knows how.
IT'S LONELY AT THE CENTRE OF THE EARTH is an intimate metanarrative that looks into the life of a selfish artist who must create for her own survival.
A poignant, slice-of-life-style story perfect for fans of Adrian Tomine's The Loneliness of the Long-Distance Cartoonist.
It's been fifty years since a sun shift wiped out nearly all mammal life across the earth. Towns and cities are abandoned relics, autonomous machines maintain roadways, and the world is slowly being reclaimed by nature. Isolated pockets of survivors keep to themselves in underground sites, hiding from the lethal sunlight by day and coming above ground at night.
10-year-old Elvie and her caretaker, Flora, a biologist, are the only two humans who can survive during daylight because Flora made an incredible discovery – a way to make an antidote to sun sickness using the scales from monarch butterfly wings. Unfortunately, it can only be made in small quantities and has a short shelf life. Free to travel during the day, Elvie and Flora follow monarchs as they migrate across the former Western United States, constantly making new medicine for themselves while trying to find a way to make a vaccine they can share with everyone. Will they discover a way to go from a treatment to a cure and preserve the remains of humanity, or will their efforts be thwarted by disaster and the very people they are trying to save?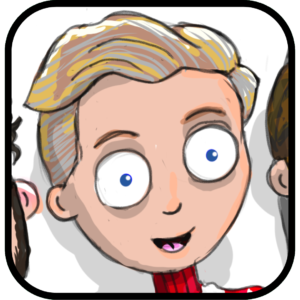 They are the last children on Earth… and they also happen to be vampires.
For longer than they can remember, these child vampires have lived a life of eternal wonder amongst the ruins of humanity. But shocking events fracture the group and set them on a path of discovery that will shatter their innocence forever.
Lord of The Flies meets vampires in the first volume of a bold new ongoing series from JEFF LEMIRE & DUSTIN NGUYEN, the Eisner-winning creative team behind the bestselling DESCENDER and ASCENDER series.
Collects LITTLE MONSTERS #1-6
Which does a young witch choose, her own dreams, or the destiny laid out by her dead grandmother?
Cartoonist Sas Milledge (The Lost Carnival: A Dick Grayson Graphic Novel) makes her astonishing debut in her first original title that answers the question of how we all reconcile our responsibilities with our dreams for our own future.
Orla O'Reilly, the youngest in a long line of hedge witches, is compelled to return home after the death of her grandmother, Mamo. In the wake of her Mamo's passing, seas are impossible to fish, crops have soured, and even Jo Manalo's attic is taken over by a poltergeist! And to make matters worse, it appears that the cause is Mamo, or her mislaid bones, that is.
Can Orla shoulder the responsibility of quieting her Mamo's spirit, and saving her hometown? And will she have to step up as the new witch of Haresden like Mamo always wanted?
Collects Mamo #1-5.
Acclaimed Filipino comic artist and three-time National Book Awardee Manix Abrera, in cooperation with ABLAZE, proudly presents "12". Twelve remarkable stories, weird and surreal, thought-provoking yet funny, sometimes disturbing, others terrifying, but nonetheless always enchanting. Twelve genuinely touching stories, all drawn in Manix's simplistic style, devoid of words but communicate loudly and resonate wildly with your emotions. Each story presents itself in its own charm, with intriguing twists – a young man spends his entire life searching for answers but shock awaits when he finally gets that eureka moment; someone finds love that unexpectedly finds somebody else; two men argue over who goes first on an escalator; a mother and daughter fight over a cockroach; a drunk man urinates on a tree and gets a big surprise – making you wonder how these mundane plots can turn out bizarrely, prompting you to reflect and crave for more!
What is the meaning of life? Is finding happiness worth it when you lose what really matters the most? Would you even know what matters the most? Embrace pain and sorrow. Hope for love and will for hope. Manix Abrera's 12 breaks all language barriers in the world of storytelling, but cuts straight into your soul, touches your heart in several dimensions you can and cannot imagine.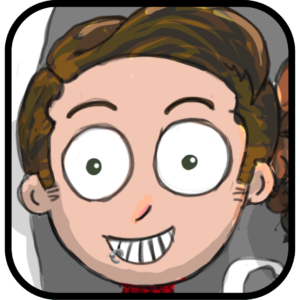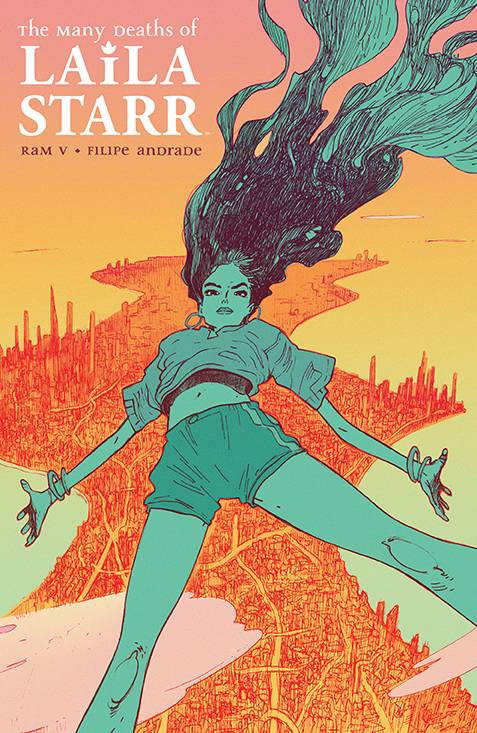 THE MANY DEATHS OF LAILA STARR
Humanity is on the verge of discovering immortality. As a result, the avatar of Death is cast down to Earth to live a mortal life in Mumbai as twenty-something Laila Starr. Struggling with her newfound mortality, Laila has found a way to be placed in the time and place where the creator of immortality will be born. Will Laila take her chance to stop mankind from permanently altering the cycle of life, or will death really become a thing of the past?
A powerful new graphic novel from award-winning writer Ram V (These Savage Shores, Swamp Thing) and artist Filipe Andrade (Captain Marvel) that explores the fine line between living and dying through the lens of magical realism.

Collects The Many Deaths of Laila Starr #1-5.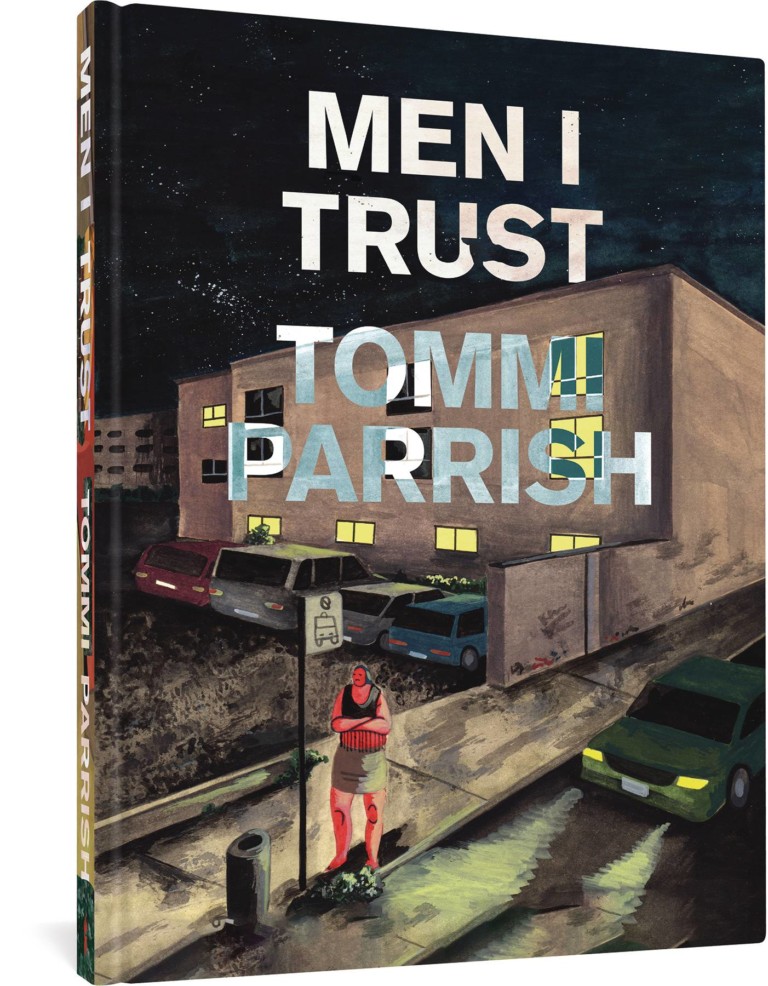 Tommi Parrish's sophomore graphic novel establishes them as one of the most exciting voices in contemporary literature. Eliza is a thirtysomething struggling single mother and poet. Sasha, a twenty-something yearning for direction in life, just moved back in with her parents and dabbles as a sex worker. The two strike up an unlikely friendship that, as it veers toward something more, becomes a deeply resonant exploration of how far people are willing to go to find intimacy in a society that is increasingly closed off. In Sasha and Eliza, Parrish has created two of the most fully realized characters in recent contemporary fiction.
Parrish's gorgeously painted pages showcase a graceful understanding of body language and ear for dialogue, brilliantly using the medium of comics to depict the dissonance between the characters' interior and exterior experiences. Men I Trust is about not-always-healthy people attempting to make healthy connections in a disconnected world, and is one of the most moving and insightful works of literary fiction in any medium this year.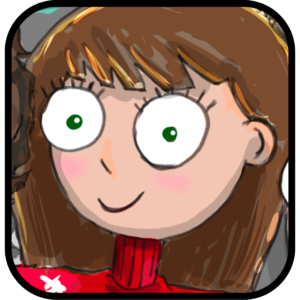 THE ME YOU LOVE IN THE DARK VOL 01
Writer SKOTTIE YOUNG (I HATE FAIRYLAND, Deadpool, Strange Academy) and artist JORGE CORONA (NO. 1 WITH A BULLET, Super Sons, Feathers) follow up their critically acclaimed series MIDDLEWEST with a haunting new tale.
An artist named Ro retreats from the grind of the city to an old house in a small town, hoping to find solace and inspiration-only to realize that the muse she finds within may not be what she expected. Fans of STEPHEN KING and NEIL GAIMAN will enjoy this beautiful, dark, and disturbing story of discovery, love, and terror.
Collects THE ME YOU LOVE IN THE DARK #1-5
THE NICE HOUSE ON LAKE VOL 01
Everyone who was invited to the house knows Walter… well, they know him a little, anyway. Some met him in childhood; some met him months ago. And Walter's always been a little… off. But after the hardest year of their lives, nobody was going to turn down Walter's invitation to an astonishingly beautiful house in the woods, overlooking an enormous sylvan lake.
It's beautiful, it's opulent, it's private-so a week of putting up with Walter's weird little schemes and nicknames in exchange for the vacation of a lifetime? Why not? All of them were at that moment in their lives when they could feel themselves pulling away from their other friends; wouldn't a chance to reconnect be… nice? Don't miss the first collected edition of the smash-hit horror sensation.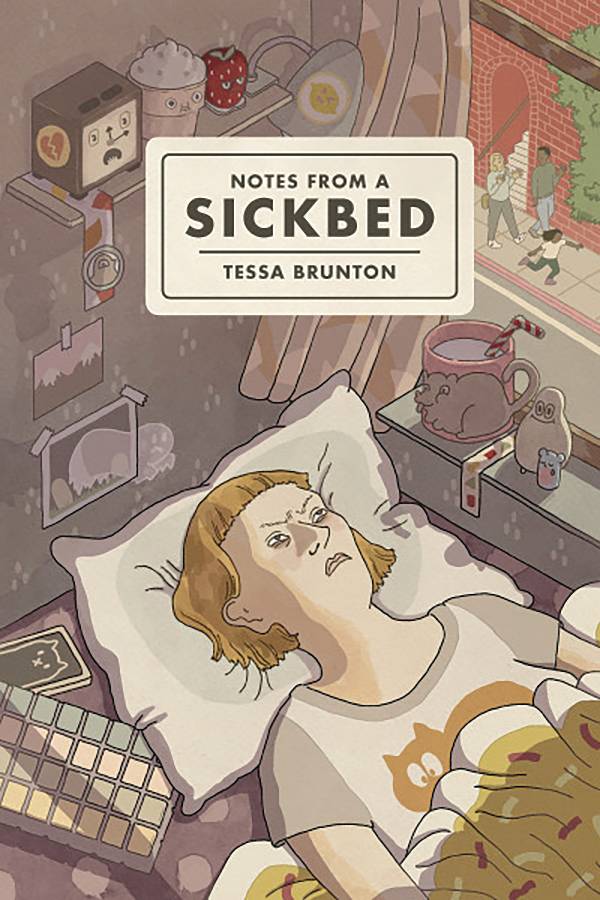 In 2009, Tessa Brunton experienced the first symptoms of myalgic encephalomyelitis (also known as chronic fatigue syndrome). She spent much of the next eight years unwell, in a medical holding pattern, housebound and often alone. In 2017, she found a strategy that helped reduce her symptoms, and soon began creating the first installments of a graphic memoir. 
Notes from a Sickbed collects previously released and brand-new, unseen comics that recall her experiences with honesty, a pointed wit, and a lively visual imagination.
One Eight Hundred Ghosts is a graphic novella about the internal and external conflicts of a team of art thieves – the protagonist Cedric and a collection of peers that he assembles – who moonlight as astral projecting time travellers. They lead the typical life of eighties art going socialites on the scene – attending art shows, making appearances at fine dining institutions and artworld hangouts. They also undertake a fantastical heist by using otherworldly technology to enter the future and repurpose the intellectual property of a popular evil artist in order to change its cultural trajectory.
The story's heroes realize that society will face a conundrum in the future that only they can rectify: accept the work of a sonic genius despite his abusive tendencies or release the masterpiece themselves, stripping the artist of his pivotal success that would later enable his power and crimes. Ultimately, the group of thieves seek to improve the artworld that they endorse by saving the decade's defining cultural touchstone… Michael Jackson's Thriller.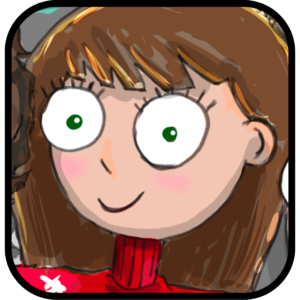 A page-turning sci-fi adventure set in 1953, featuring a clever girl who,
against all odds, must outsmart bullies, the FBI, and alien invaders during the height of the communist Red Scare. A Junior Library Guild Gold Standard Selection "Red Scare is a brilliant, fast-paced adventure. Action, history, and a tiny bit of fantasy collide in eye-popping panels, loaded with heart." — Max Brallier, #1 New York Times bestselling author of The Last Kids on Earth series.
Peggy is scared: She's struggling to recover from polio and needs crutches to walk, and she and her neighbors are worried about the rumors of Communist spies doing bad things. On top of all that, Peggy has a hard time at school, and gets taunted by her classmates. When she finds a mysterious artifact that gives her the ability to fly, she thinks it's the solution to all her problems. But if Peggy wants to keep it, she'll have to overcome bullies, outsmart FBI agents, and escape from some very strange spies!
Thirty-five years after Ozymandias dropped a giant squid on New York City, killing thousands and destroying the public's trust in heroes once and for all, Rorschach reappears as an assassin trying to kill a candidate running against President Robert Redford. Who is the man behind the mask, and what's his goal? It's up to one detective to uncover the identity of this would-be killer–and it will take him into a web of conspiracies involving alien invasions, disgraced do-gooders, mystic visions, and, yes, comic books.
Collects the entire Rorschach miniseries, issues #1-12.
SHE-HULK BY RAINBOW ROWELL VOL 01 JEN AGAIN
Smashing new adventures starring the best character ever! Jennifer Walters, the Sensational She-Hulk, is no longer savage – and now she needs to put her life back together. She's got a legal career to rebuild, friends to reacquaint herself with (and maybe represent in a court of law) and enemies to… well, she may not want to connect with them, but they are definitely going to connect with her. And Jen is about to be sent down a road she's never traveled – one that will shake up her life… and possibly the whole Marvel Universe!
One of the most dangerous things ever to exist lands in She-Hulk's lap, and she's got to figure out what the heck to do with it. Good luck with that, Jen! And with… Super Fight Club?! Collecting SHE-HULK (2022) #1-5.
From the creator of Heavenly Delusional comes a strangely twisted mystery story. There are weird people abound in a mysterious structure called the Skygrazer: some boys looking for an erotic book, a space detective, a robot… and then a murder happens! Agent Saeko Sakuraba begins an investigation to reveal the astonishing truth hidden in the Skygrazer.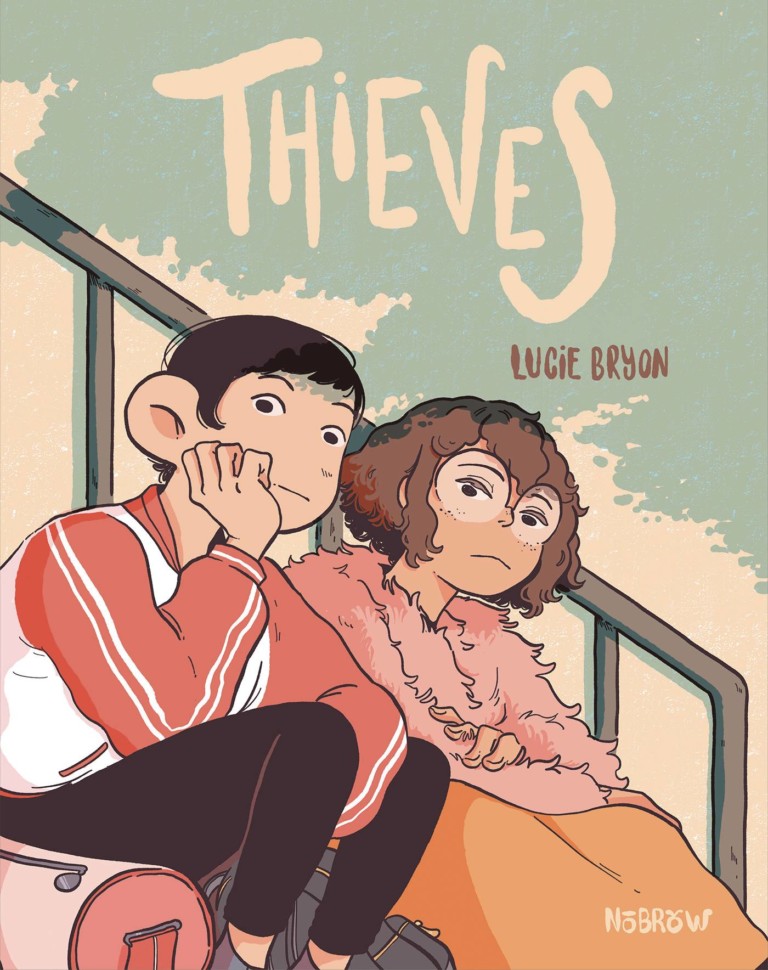 Ella and Madeleine don't know it yet, but they're about to embark on the strangest romantic adventure of their lives! What happened last night? Ella can't seem to remember a single thing from the party the night before at a mysterious stranger's mansion, and she sure as heck doesn't know why she's woken up in her bed surrounded by a magpie's nest of objects that aren't her own. And she can't stop thinking about her huge crush on Madeleine, who she definitely can't tell about her sudden penchant for kleptomania…
But does Maddy have secrets of her own? Can they piece together that night between them and fix the mess of their chaotic personal lives in time to form a normal, teenage relationship? That would be nice.
The story of Yara Flor starts here! Raised in the far-off land of Boise, Idaho, Yara has always felt something was missing from her life-and now she is headed to Brazil to find it. Little does she know her arrival will set off a series of events that will change the world of Wonder Woman forever. Her return has been prophesied, and with that prophecy comes the undivided attention of benevolent gods from pantheons beyond. Danger lurks around every corner, but is this young hero ready for her journey?
Collects Future State: Wonder Woman #1-2, Infinite Frontier #0, Wonder Girl #1-7, and Trial of the Amazons: Wonder Girl #1-2.
WONDER WOMAN EARTH ONE COMPLETE COLLECTION
The epic story by Grant Morrison and Yanick Paquette now in one volume!
Wonder Woman's origin has been retold numerous times…but never before like this! From the mind of author Grant Morrison (Animal Man) and the brush of artist Yanick Paquette (Swamp Thing) comes this familiar but unique take on Wonder Woman's origin. Torn between upholding her duty to the Amazons and her desire to help those in need, Diana must learn to be not only a warrior, but a leader if the Amazons are to survive the conflicts of Man's World.
Collects Wonder Woman: Earth One Vols. 1-3.
Ongoing Series We Loved In 2022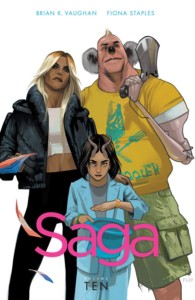 Celebrating ten years of SAGA! Finally back from hiatus, the sci-fi epic from Brian K. Vaughan and Fiona Staples was an instant hit when it returned in 2022.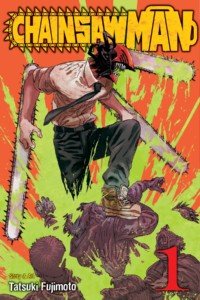 With the anime adaptation gracing our screens, Chainsaw Man has been as big as ever, with Volume 11 seeing the english translation catch up just in time for the next part!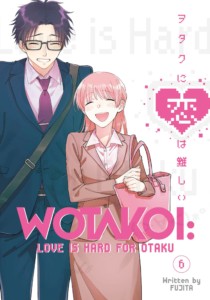 Wotakoi: LOVE IS HARD FOR OTAKU
Dan discovered and fell in love with this series in 2022, just in time for the final volume to release! Meaning you can now collect all 6 volumes!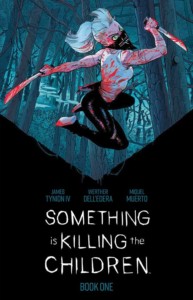 Something Is Killing The Children
Experience the critically acclaimed best selling series by GLAAD Award-winning writer James Tynion IV and artist Werther Dell'Edera.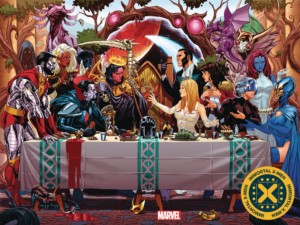 After what could only be described as the turning point for the X-Men line with Jonathan Hickman leading the charge for the last couple years, we are now seeing a renaissance of the X-titles. Leading the charge being Immortal X-Men, X-Men Red & even mini-series like X-Terminators! Definitely a good time to be a fan of mutantkind.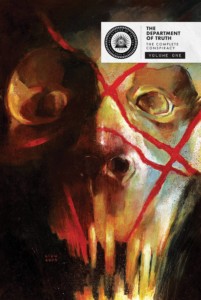 One of Dan's INSTANT favourites when it first released in 2021, it has only been growing more bonkers by the issue. Definitely one to jump onto whether you love or hate conspiracy theories.
The latest series from Naoki Urasawa (20th Century Boys, Pluto, Monster) has been a hit at Greenlight Comics with the majority of our team subscribed for every new volume!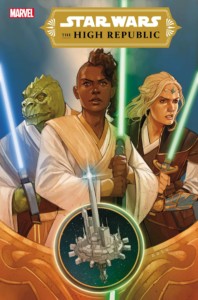 Star Wars: The High Republic
The new officially canon version of what once was The Old Republic, now The High Republic, with an excellent range of comics and novels ever expanding the time before a long long time ago…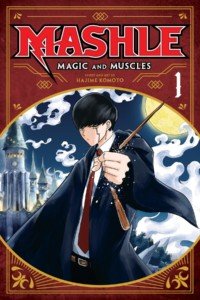 What is still considered HIGHLY UNDERRATED AND OVERLOOKED by Dan who loves this hilarious series! If you're in need of a laugh this is the manga you need. Perfect if you love or hate Harry Potter!