In case you missed it, there has been HEAPS of comic industry news from NYCC (New York Comic Con), which took place early October 2022, with Marvel & DC bringing some announcements of their plans for 2023. So that you don't have to scour through eighteen different articles on a website feeding you fifty ads every two-seconds (like I have done!), I've collected a bunch of the reveals and details here! If you are interested in putting your name down for any of the upcoming books keep your eyes on for our PREVIEWS Picks, updated every month over on The Blog! 
Happy Reading! ☺️ – Brayden
While D23 had heaps of announcements on the Movie & TV Show side of the business, NYCC saw some serious love going towards the companies roots. With a peek ahead at the big events of the first half for 2023 styled like the MCU Phase reveals, a bunch of new series announcements and some great insight from the many panels and interviews across the event, Marvel have a little something for everyone.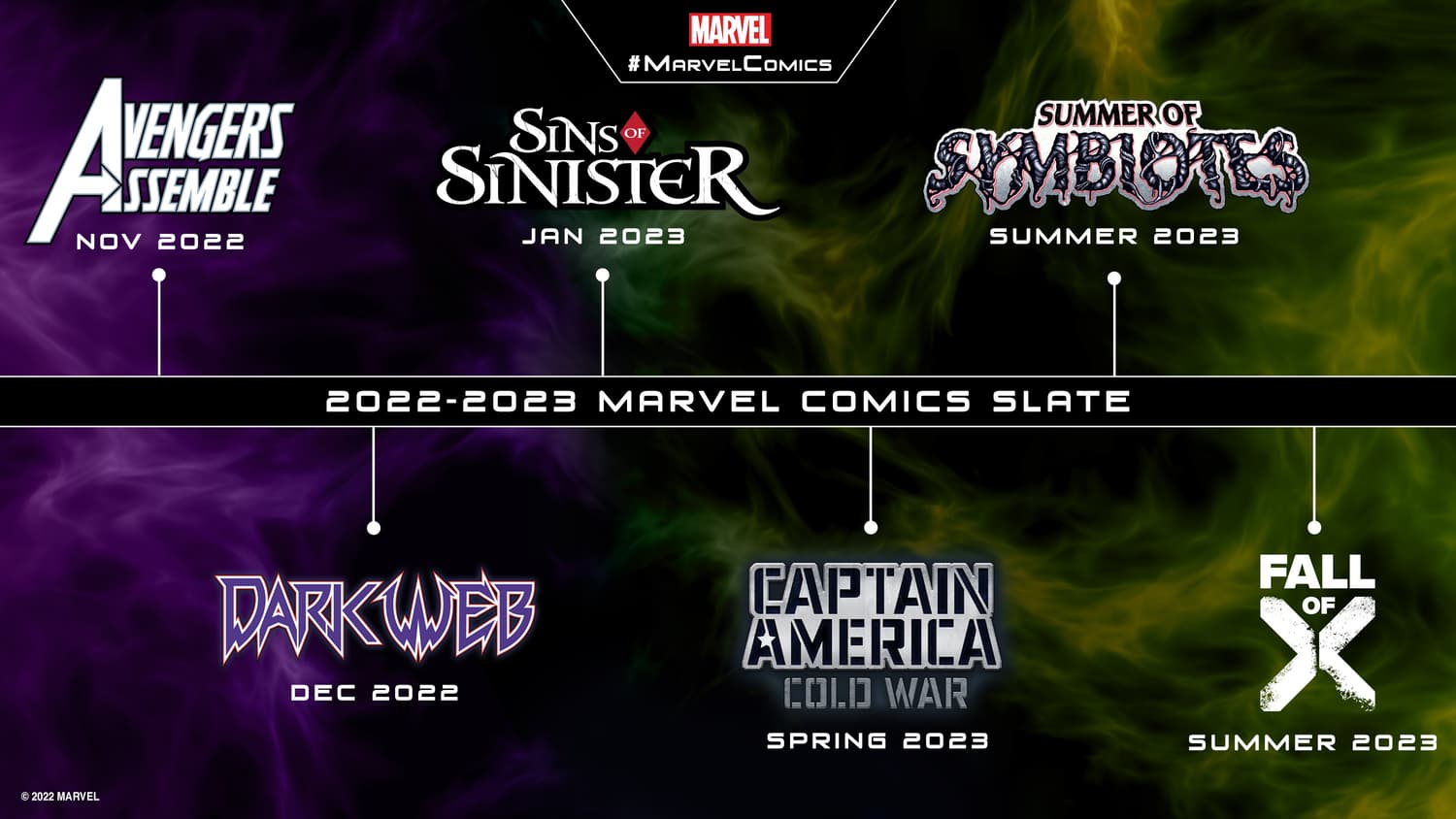 An Event of Eventful Events!
While we already know Jason Aaron and the Spider-fam creators have their hands full with the upcoming 'Avengers Assemble' and 'Dark Web', we now know what to expect from the crossover captains at Marvel's publishing department. 
Clearly they know what their biggest selling stuff is, with 4 out of 6 of their upcoming events being Spidey-related or part of the X-Men corner of the universe. Will 'Fall of X' see the end of grasping onto the remains of Hickman's run? Just how "immortal" are these mutants?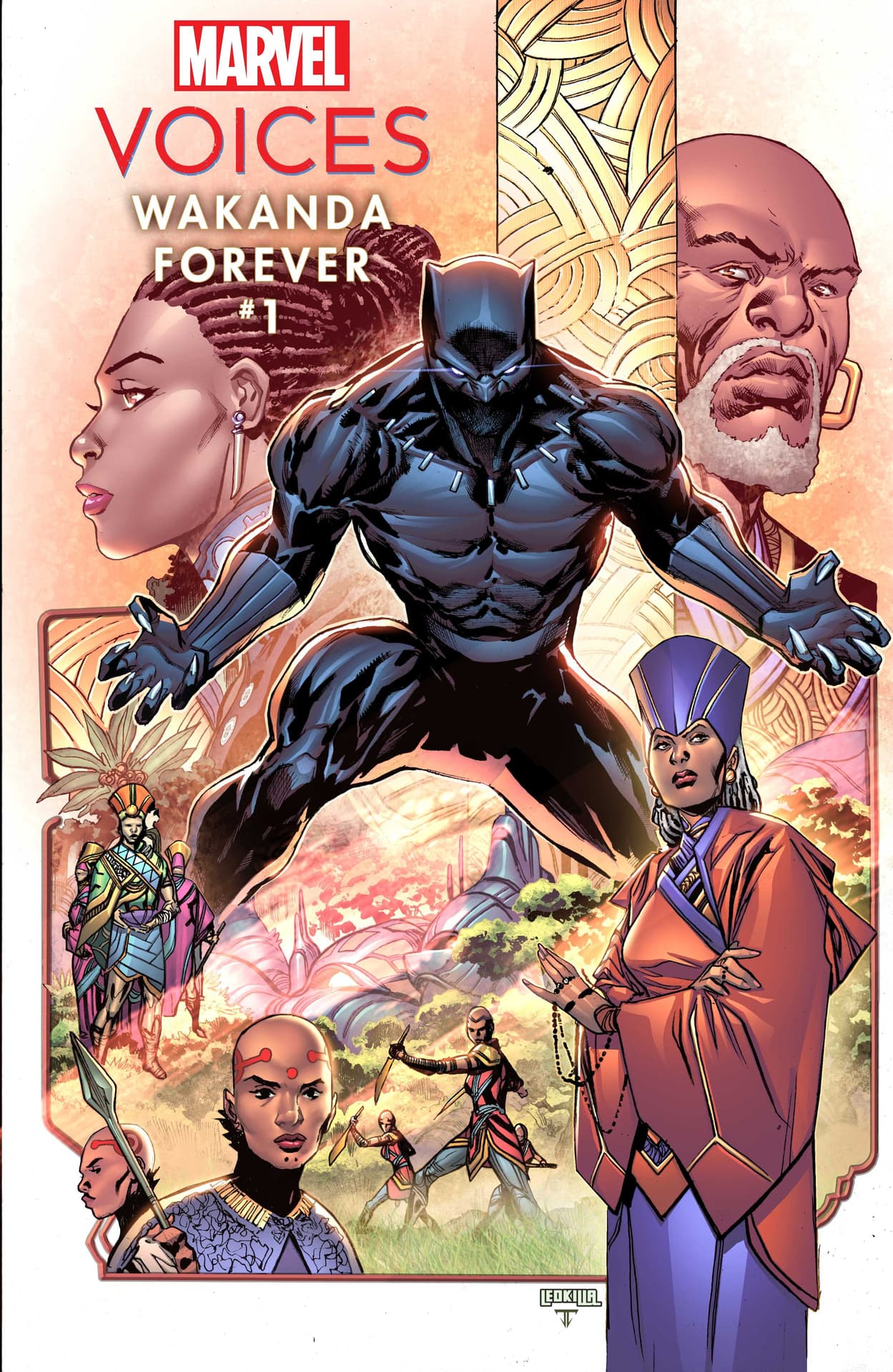 Celebrate Black History Month 2023
February 2023 will feature the next from Marvel's 'Voices' anthology series, collecting some of the best characters with amazing creators!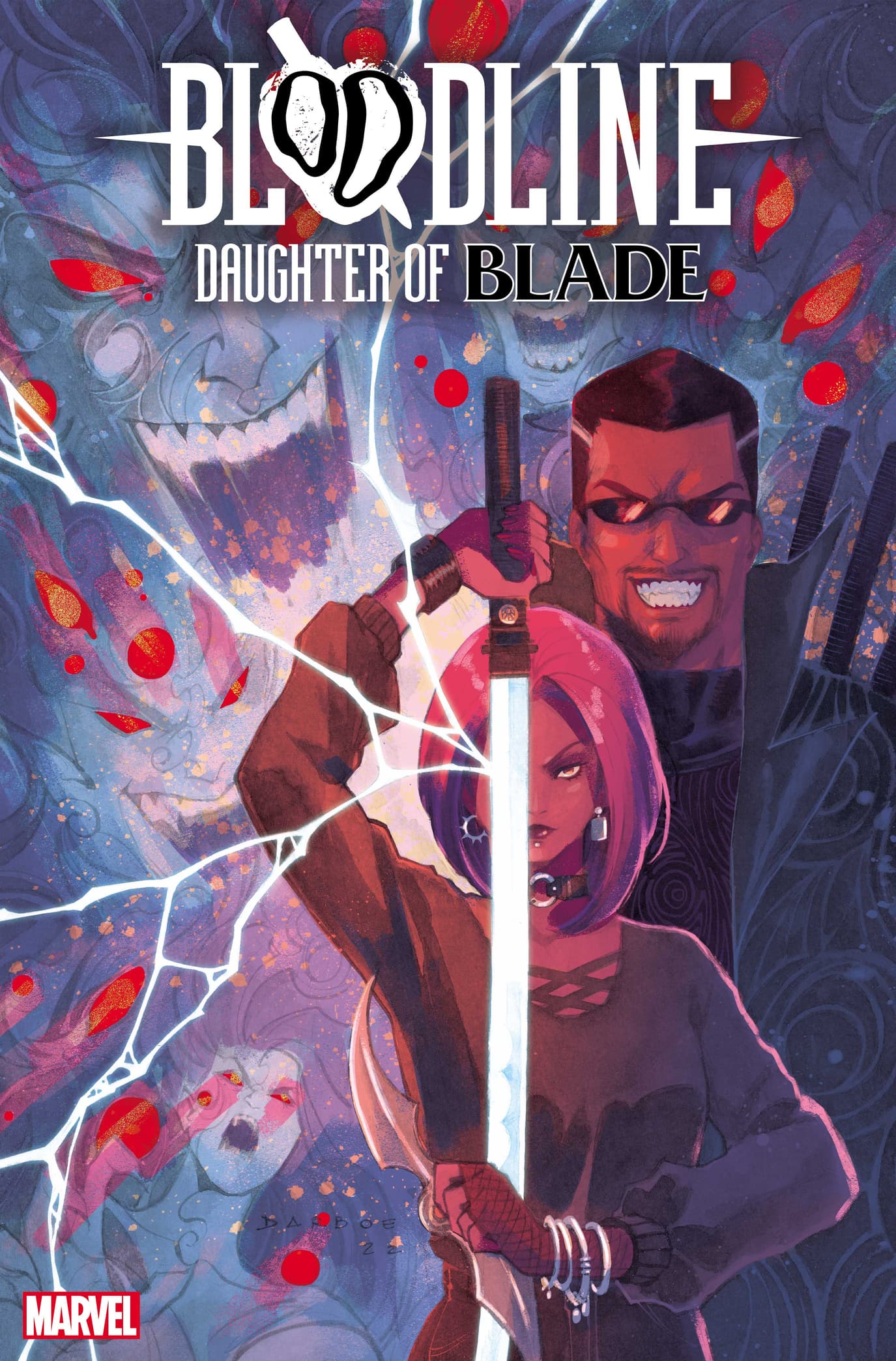 After a surprise first appearance in a Free Comic Book Day comic, Brielle Brooks returns in her own mini-series for some Vampire fighting action!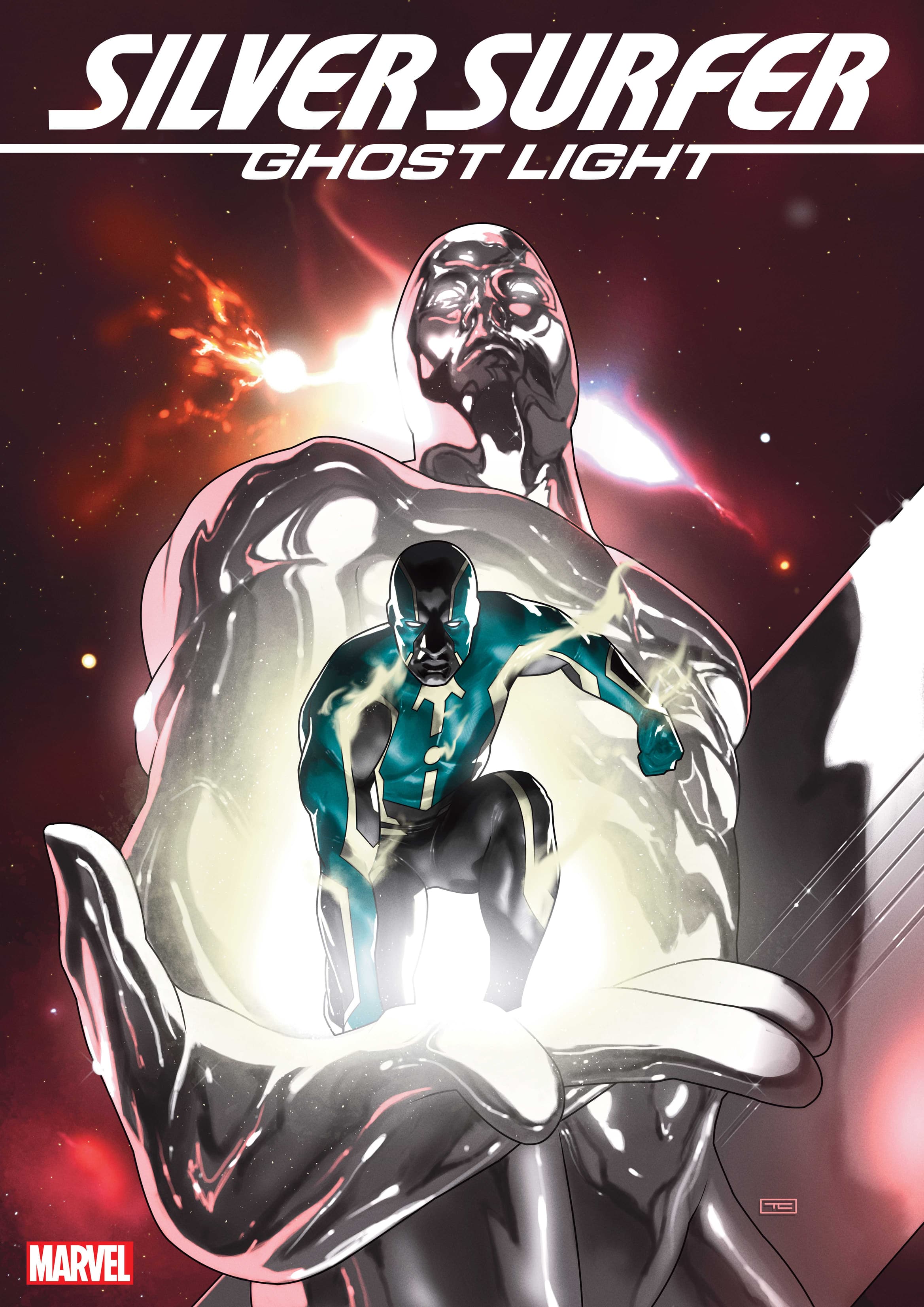 54 years is a looooong time between first appearance of a character and the first appearance of them in costume! That Taurin Clarke cover though *chefs kiss*.
That's basically all the folks at Marvel have for us so far. No characters. No creative team. Just the image of a broken logo and the phrase "How Do You Rebuild A Family?". With the MCU christmas special coming to Disney+ and GOTG Vol 3 on the horizon, it makes sense they would bring a Guardians series back into play since Al Ewings run ended.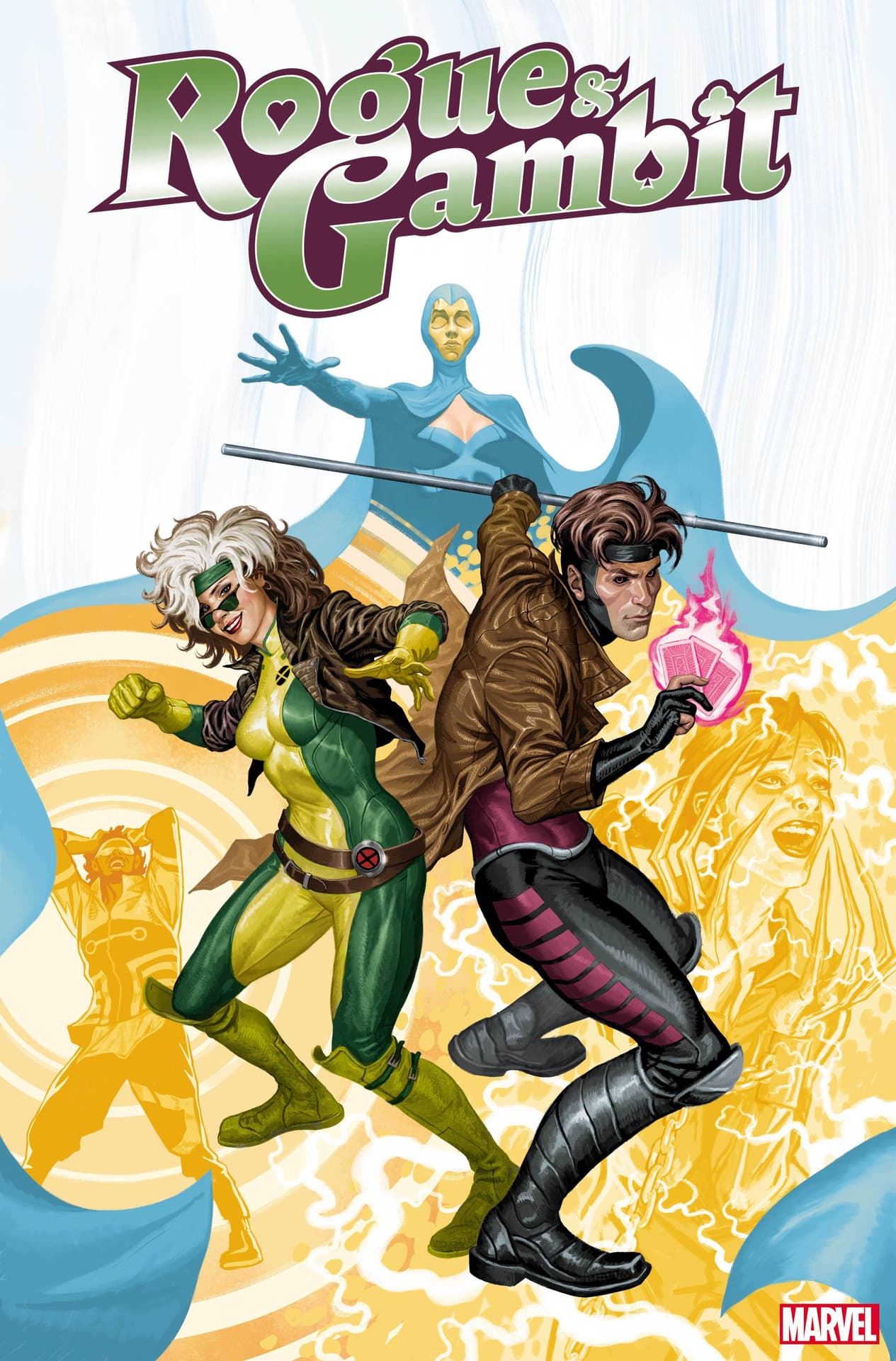 Couples who mini-series together stay together
The card throwing New Orleans-ian and the power borrowing Mississipi-an are getting the 5-issue mini-series treatment.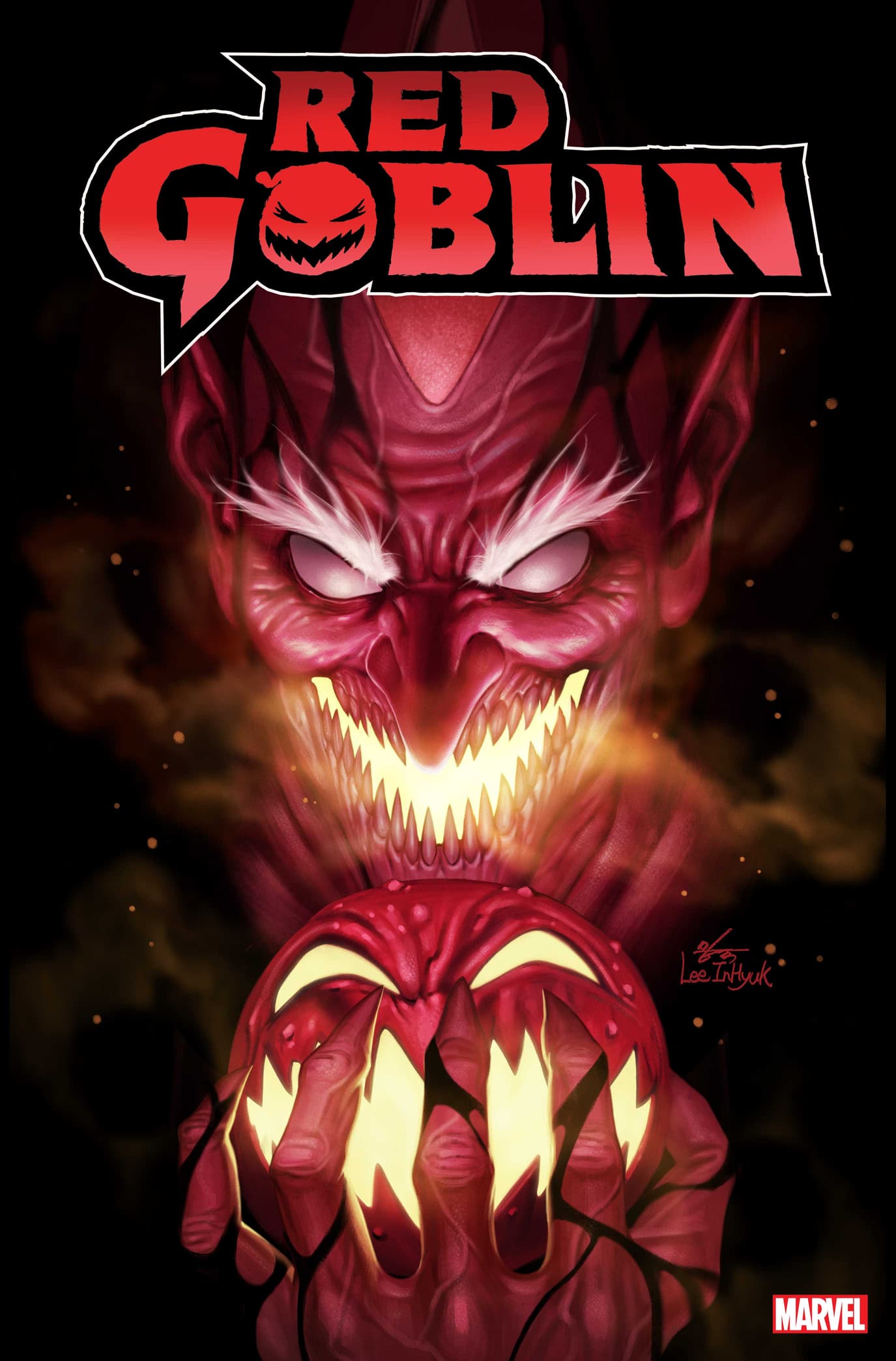 The Carnage symbiote infused with Norman Osborn is back in a new mini-series which will sure enough be leading into their 'Summer of Symbiotes' crossover event.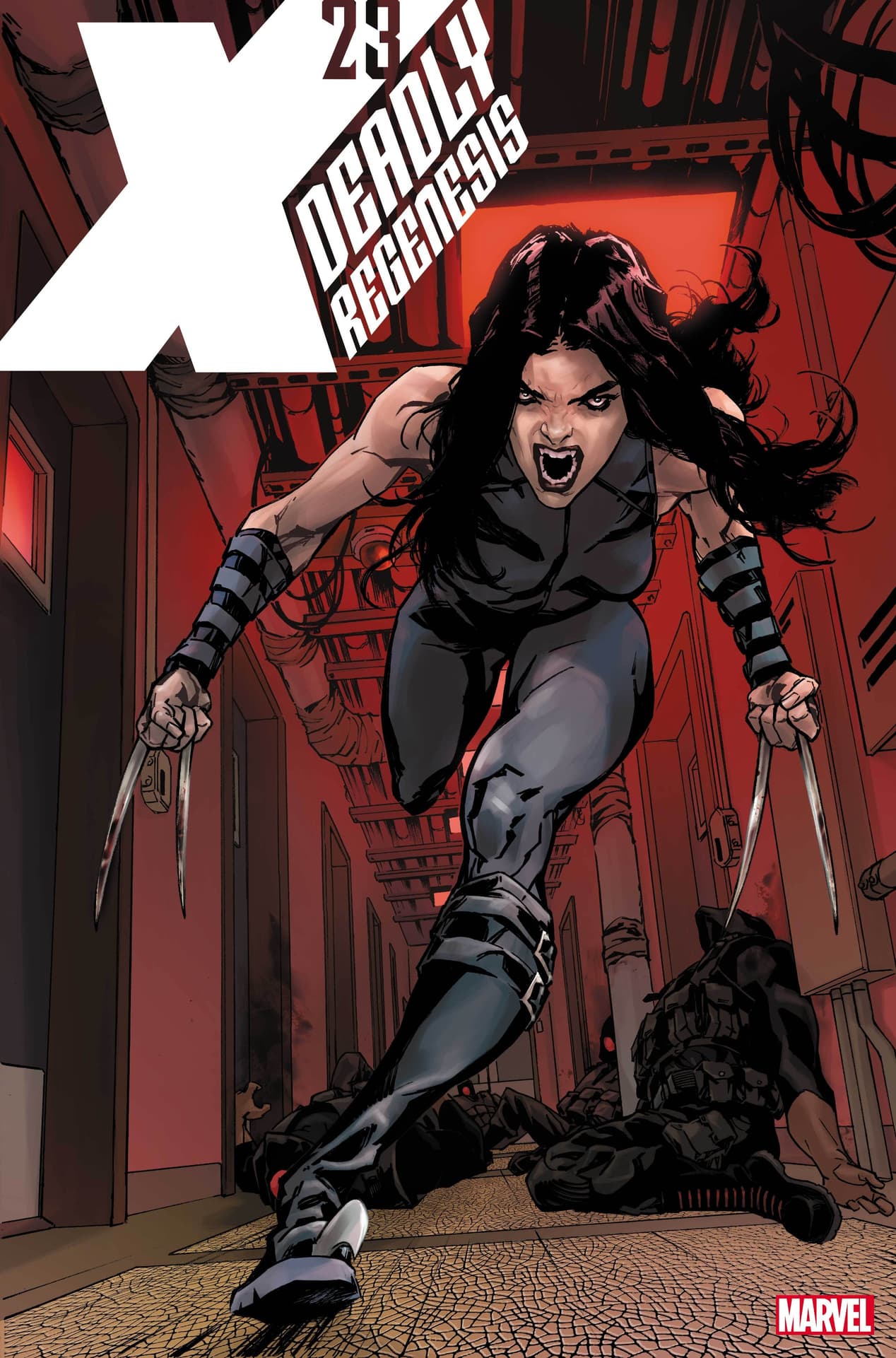 Okay so 5-issue mini series are clearly here to stay with Laura Kinney getting the lil' series special as well. Looks to be going back to pre-Tom Taylor though?
While not a comic, 'Star Wars – Inquisitor: Rise of the Red Blade' is a new novel arriving in 2023. Lucasfilm Publishing also revealed some other upcoming stories.
Not as many big announcements coming from the blue team, mainly just taking the time to interview the creators of upcoming series that have already been announced through the monthly preview catalogues. Big news in Marvel's former Editor-in-Chief Joe Quesada who is now… doing some Batman covers… wait… that's it? Sure, okay DC. Read on to see what else they revealed!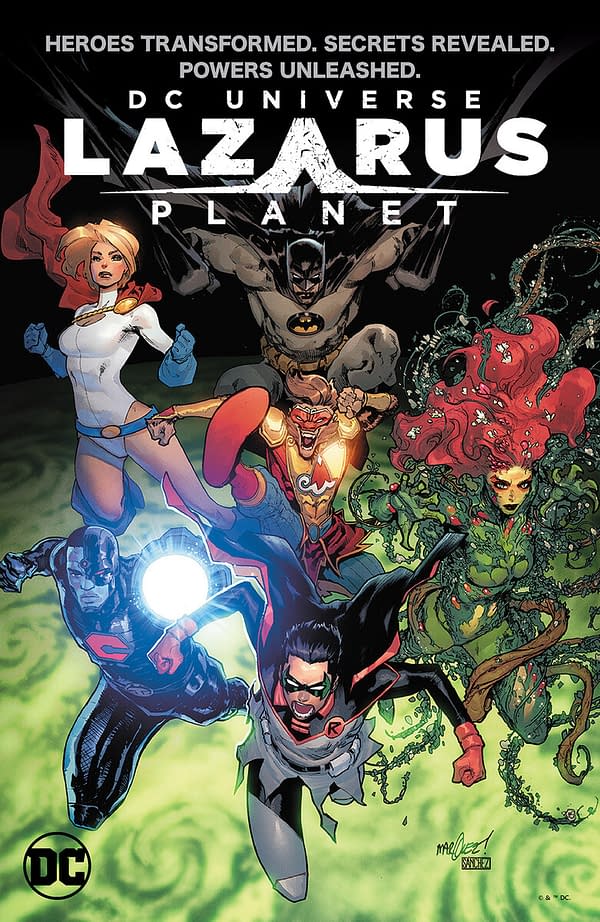 Out of 'Batman V Robin' we find the DCU a magical mess in 'Lazarus Planet', a supernatural crisis-esque crossover beginning in January 2023. Also, apparently Monkey Prince is a big deal in it? Why not!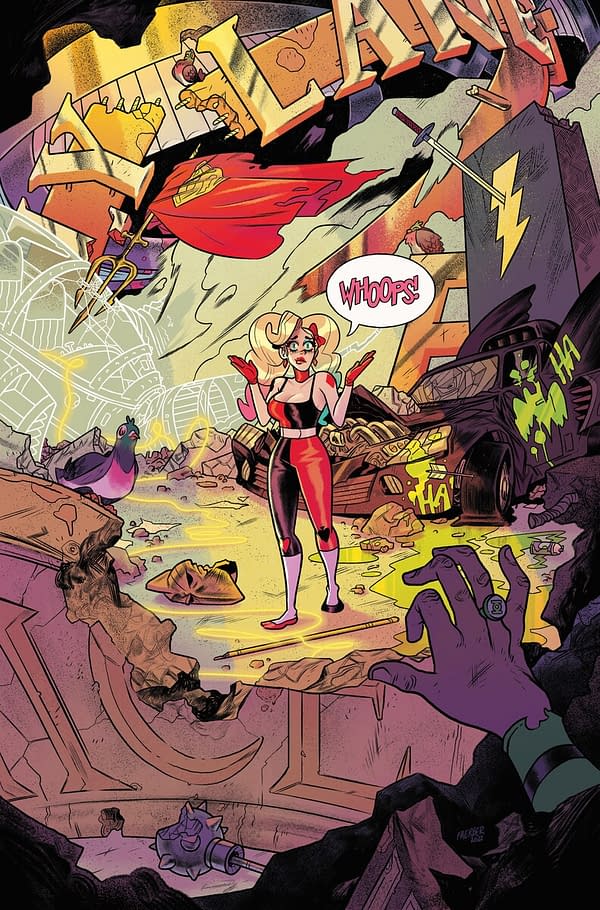 Move over Marvel, it's DC's time to have an '*insert name here* Kills The *brand name here* Universe' book! 'Multiversity: Harley Screws Up the DCU' is a 6-issue mini-series from Frank Tieri & Logan Faerber arriving in March 2023.
To celebrate Milestone's 30th Anniversary we are getting a special anthology one-shot in February, featuring a story by Nikolas Draper-Ivey of Batman Beyond teaming up with an older version of Static!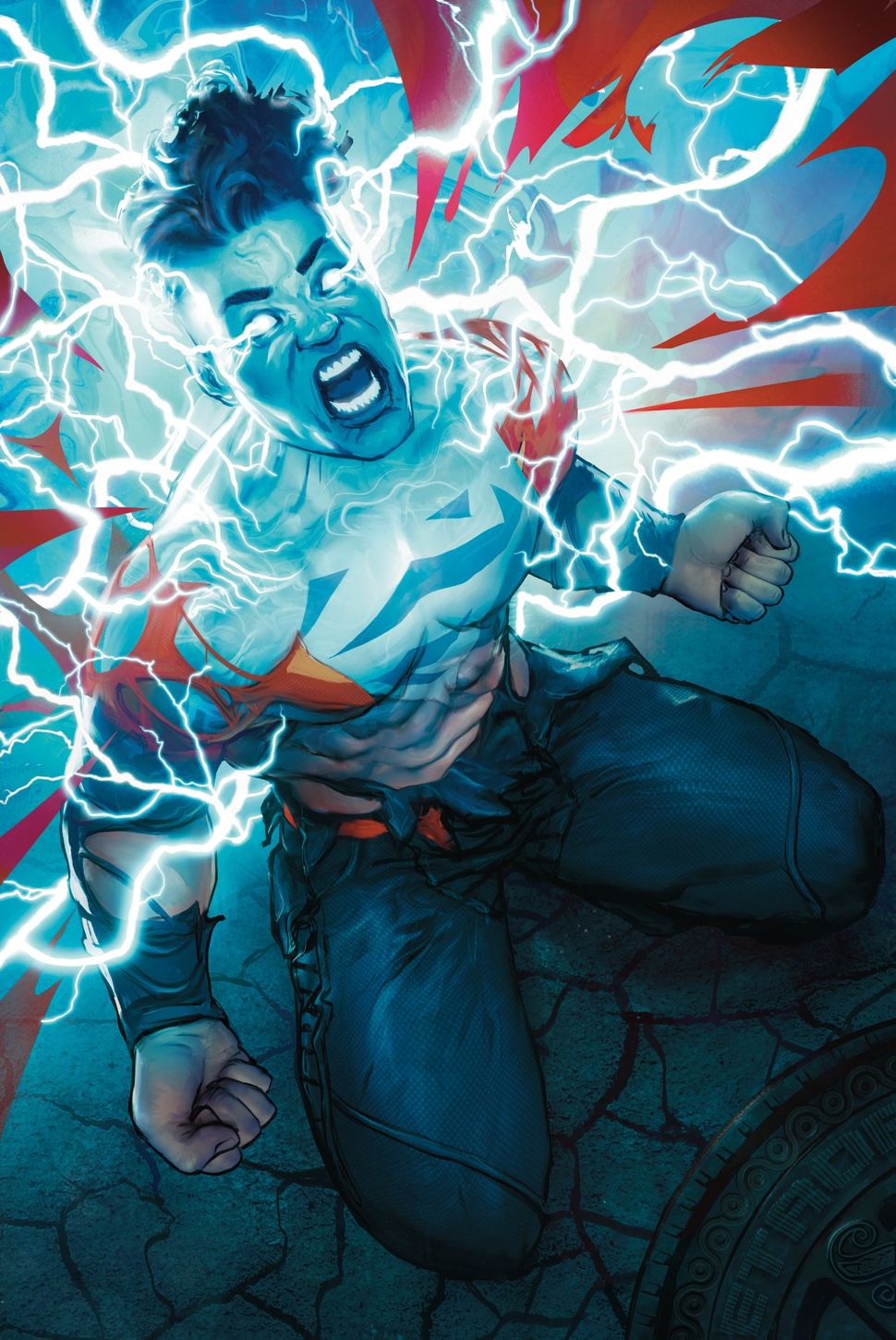 Jon Kent Ends. Jon Kent Returns. Jon Kent Ends.
Revealing that 'Superman: Son of Kal-El' will end at #18, Tom Taylor followed it up with the announcement of 'Adventures of Superman: Jon Kent' which is… a 6-issue mini-series.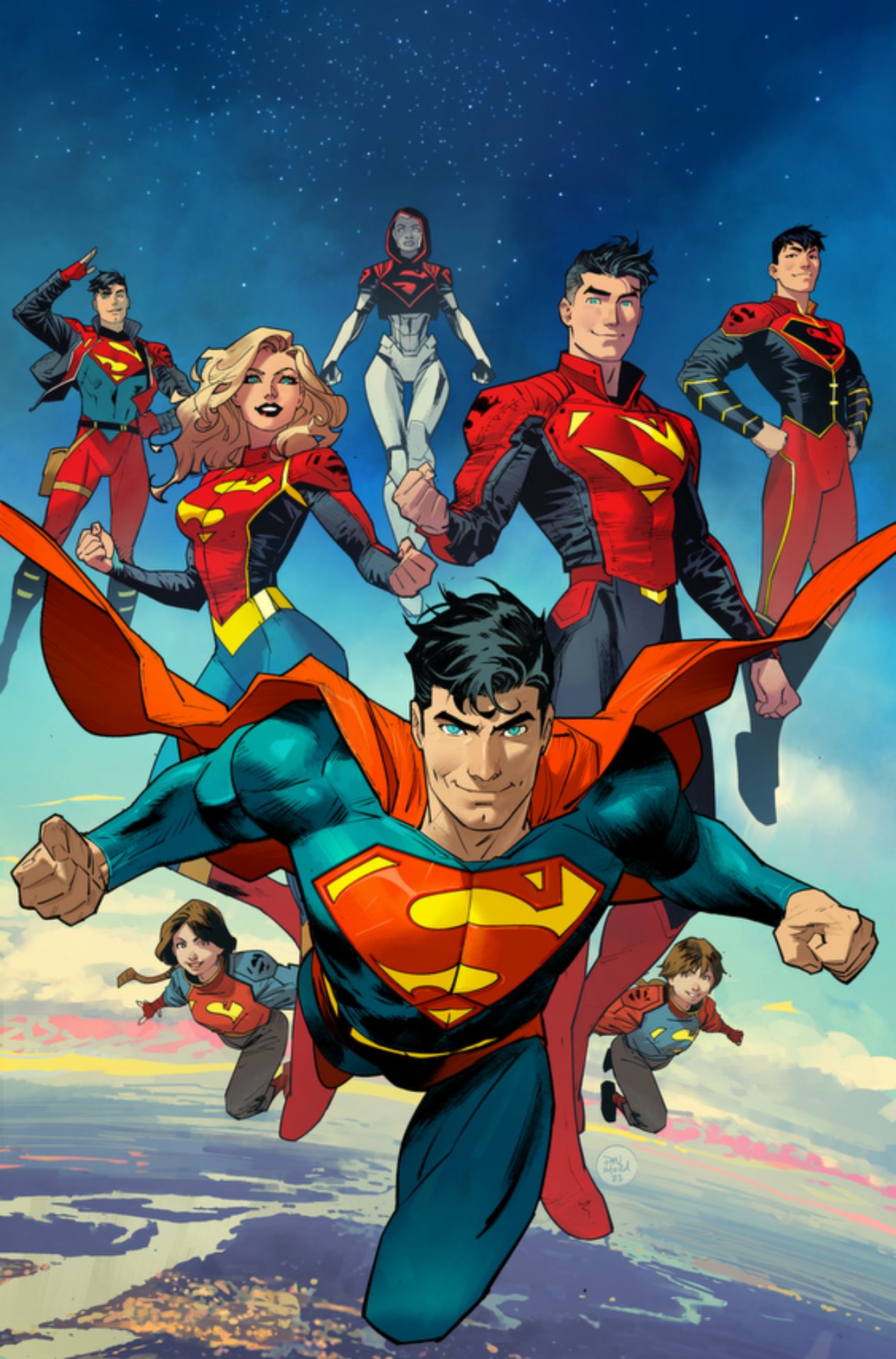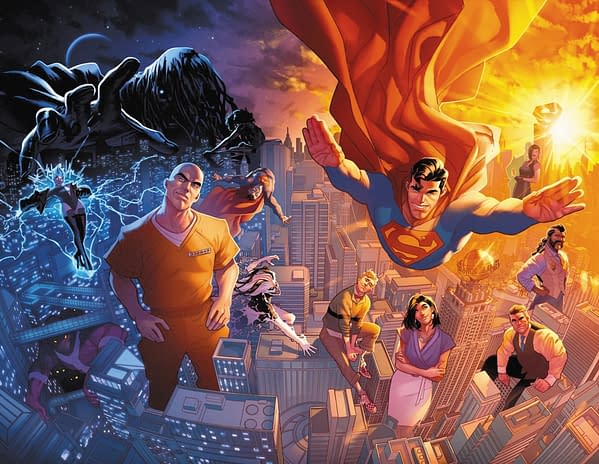 2023 sees those with the 'S' on their chests gear up for a new dynamic post-'Dark Crisis On Infinite Earths'. 'Action Comics' gets a new format, now telling 3 stories in each issue (including Power Girl). As stated above, Jon Kent's ongoing series has been canned for mini-series. And finally, there is a new monthly ongoing 'Superman' series by Joshua Williamson (Dark Crisis On Infinite Earths) with art by Jamal Campbell (Far Sector, Naomi) beginning in February 2023.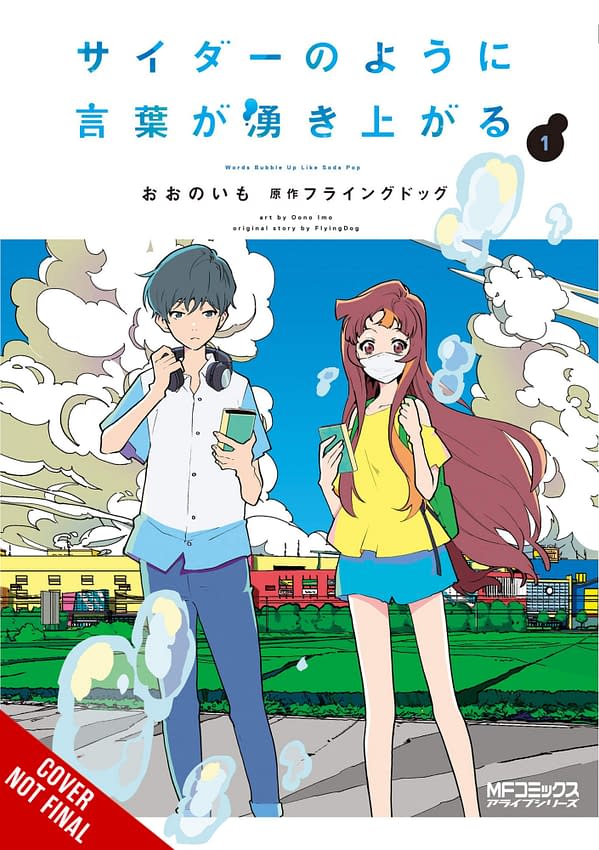 Yen Press Acquire New Manga Titles
The incredible Peach Momoko had to leave her table and cancel any signings at NYCC 2022 after the line-up of vendors and collectors got so unruly that she began to fear for the health and safety of herself and the people in the queue.
Korean artist Kim Jung Gi sadly passed away just before NYCC 2022 started up. To honour him, fellow creators and fans asked for his artist alley table to remain set up as a memorial. Flowers, notes and gifts were left. A beautiful moment from a sudden tragedy.
If anything jumped out to you, remember to message us or let us know next time you're in the shop! You get a text the second it arrives in the shop and we place a copy aside just for you so you don't miss out!
Have a great month and happy reading 💚