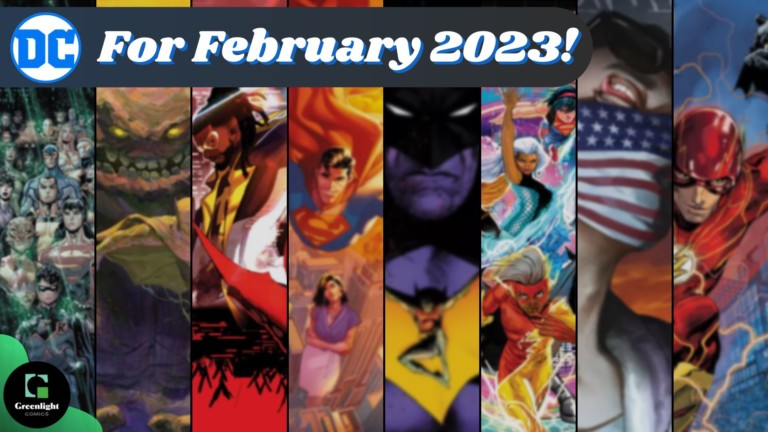 The new issue of DC Comics Preview catalog DC Connect has arrived! Here is our breakdown of the new comics series to jump on, plus what collected editions are arriving from February 2023! You can find the rest of our Previews Picks for other Comics & Manga, as well as Marvel Comics future releases over on the blog!
IT'S THE DAWN OF DC!
Superman has returned to Metropolis and his greatest enemy Lex Luthor is finally behind bars. The future of the Superman family has never been brighter! As Clark Kent settles back into his life, iconic and new enemies erupt from the shadows to strike down the Man of Steel! But waiting in the wings to back up Big Blue is… Supercorp?! What secret project has Lex given to Superman?! "A hero is only as good as their villains" will be put to the test in this brand-new oversize #1 featuring comics' greatest superhero by DC Comics architect Joshua Williamson and award-winning superstar artist Jamal Campbell!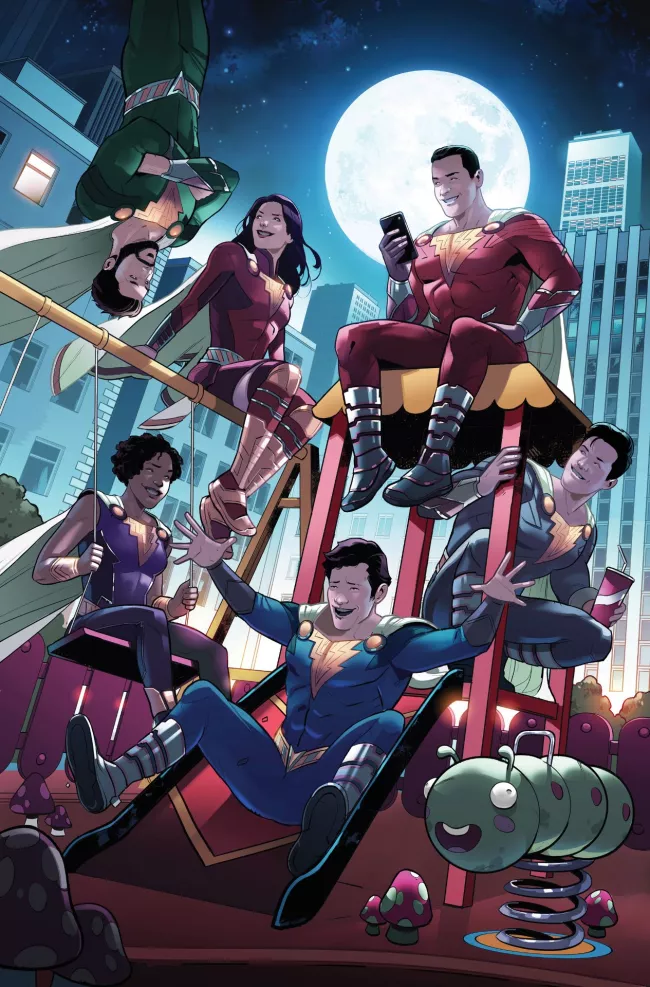 SHAZAM! FURY OF THE GODS SPECIAL: SHAZAMILY MATTERS #1
This 96-page giant features stories starring all of your favorite Shazam! characters as written by the actors who play them! Actor Zachary Levi takes the reins on writing Shazam, and Adam Brody, Ross Butler, D.J. Cotrona, Grace Caroline Currey, and Faithe Herman wield the mighty pen for their Shazamily superheroes! Battle zombies, befriend dinosaurs, try to get a phone signal in a world of barbarians, explore glitter land, and more just in time for the release of the brand-new feature film Shazam! Fury of the Gods! Made with all the love and fun of a superhuman family cookout!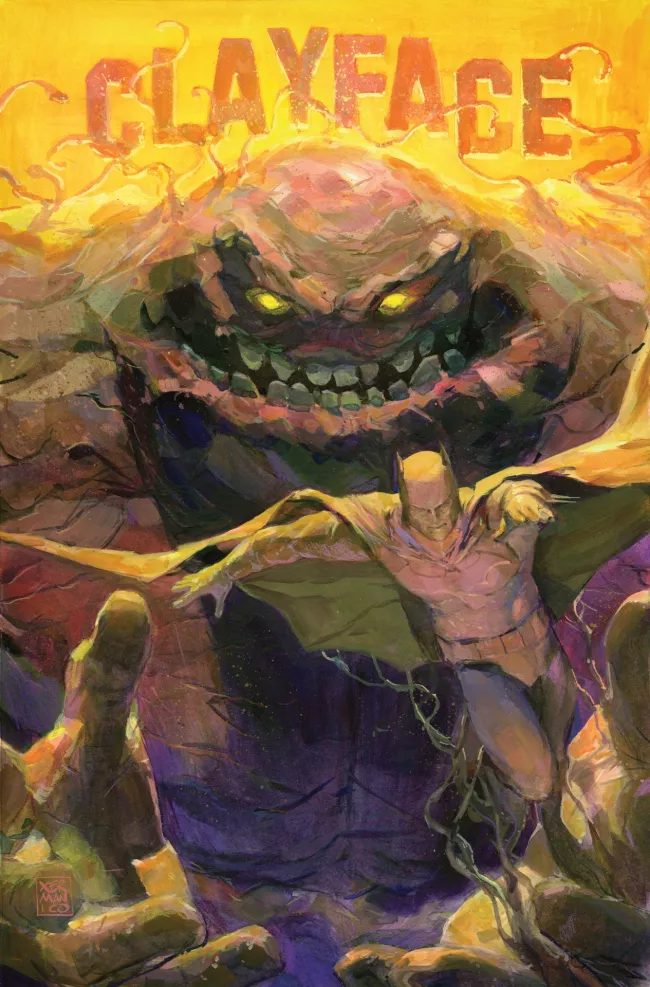 BATMAN - ONE BAD DAY: CLAYFACE #1
All Basil Karlo ever wanted to be was an actor… no… one of the greatest actors there's ever been. However, his life went off course when he became the shape-shifting monster known as Clayface. After years of doing battle with Batman in Gotham City and distancing himself from his dream, Clayface goes out west to Los Angeles. Creating a new identity, he pursues his dream of acting only to find that Gotham City isn't the only place with an overwhelming sense of dread to it, and that he might not have what it takes to make it in the City of Angels. So he'll reshape the city to fit his needs in a deadly pursuit of stardom. From the rising-star creative team of Collin Kelly and Jackson Lanzing (Batman Beyond: Neo-Year, Captain America: Sentinel of Liberty) and Xermánico (Flashpoint Beyond), this is an epic tragedy not to be missed!
FATE AND FURY.
The Devil Nezha and his son are at war, with all of humanity caught in the middle! The Lazarus storms are intensifying worldwide, Earth's superheroes are on the ropes, and Batman is living on borrowed time. It's up to Zatanna, the Spectre, the Demon, Klarion, and the rest of the DCU's magic users to join Damian Wayne and set things right—but to do that, they'll have to uncover Nezha's final, explosive secret! Plus: Dreamer has rescued Doctor Fate's helmet from destruction… but why does it keep glowing like that? The Dawn of the DCU begins as the Lazarus Planet saga crashes to a close!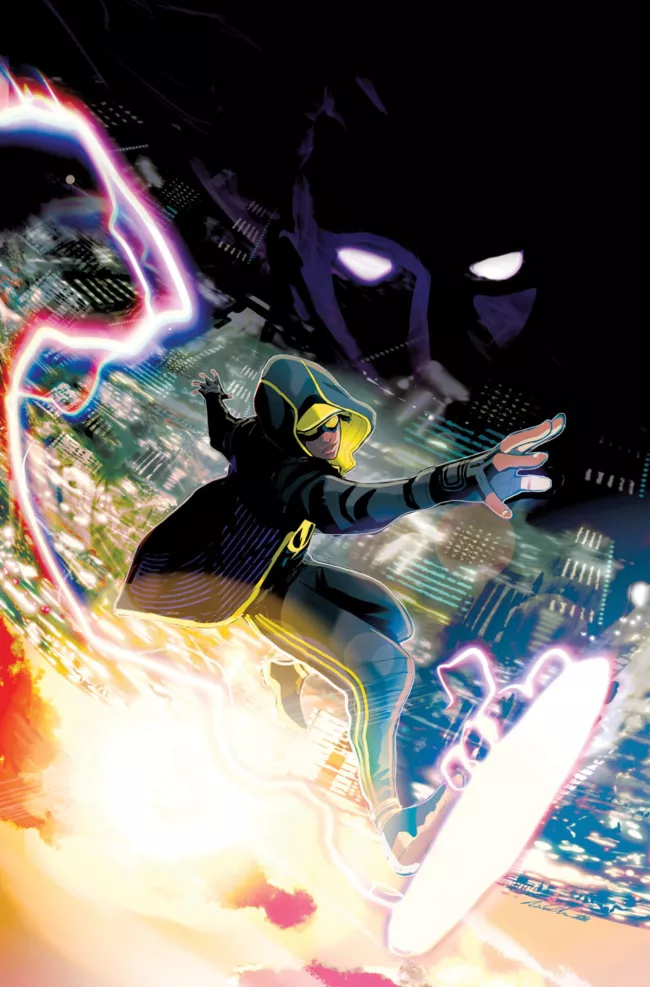 STATIC: SHADOWS OF DAKOTA #1
Static is back! Though Virgil and his friends might have been able to stop the government's off-the-books prison operations in Dakota, a powerful new threat lurks in the shadows. The mysterious Ebon is cutting a bloody swath through the underworld on a single-minded quest to find his brother. Against this backdrop of exploding violence, innocent people are finding themselves in the crossfire. The breakout creative team of Nikolas Draper-Ivey and Vita Ayala have returned to make Static's life, and Dakota City, very complicated indeed, you've never felt shocks like these!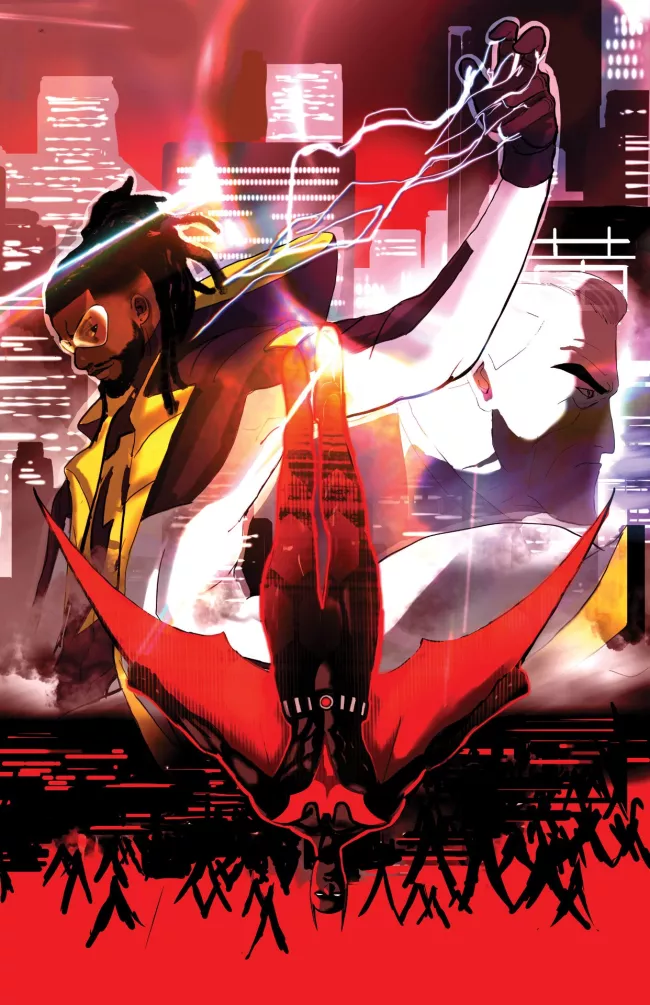 MILESTONE 30TH ANNIVERSARY SPECIAL #1
Celebrate 30 years of Static, Icon, Rocket, Hardware, and the rest of the Dakotaverse in this star-studded anthology. From a Static and Batman Beyond team-up harkening back to their adventures in the Static Shock animated series, a grown-up Raquel Ervin inheriting the mantle of Icon, and a reality-warping story where the present-day Milestone characters meet their 1993 counterparts, there's something for every Milestone fan to enjoy! Variant cover by NIKOLAS DRAPER-IVEY pictured.
Graphic Novels & Collected Editions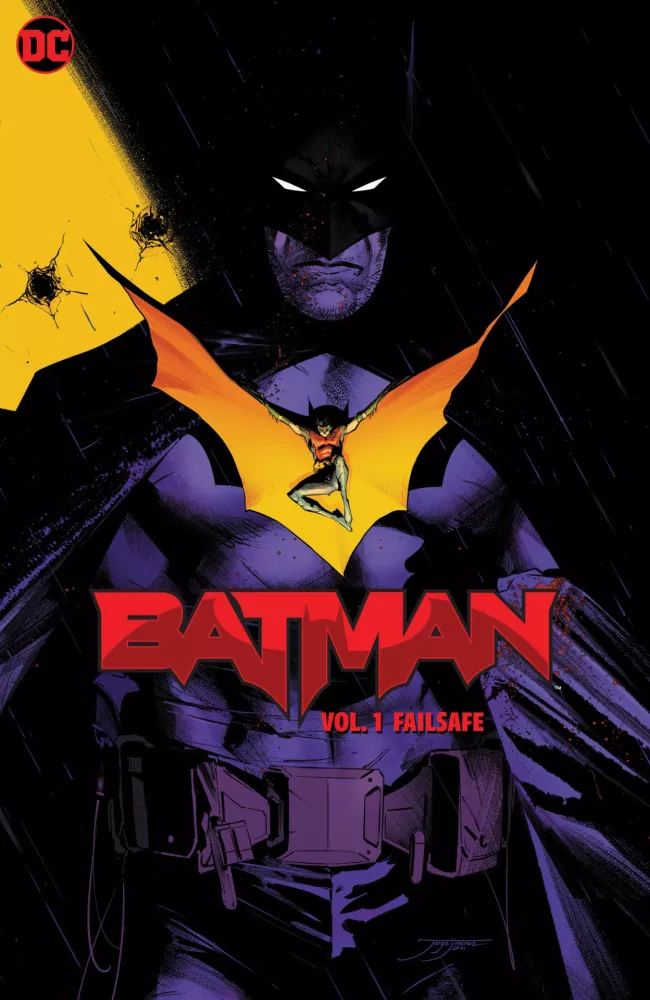 BATMAN VOL. 1: FAILSAFE HC
Superstar writer Chip Zdarsky joins legendary artist Jorge Jimenez to define a new era in Batman!
Bruce Wayne is at a turning point, haunted by dreams of a dark future, while Gotham City billionaires are being gruesomely murdered. With the discovery of an archenemy's involvement and a tragedy unfolding, the Dark Knight's nightmares are just beginning. And when Batman is framed for murder, a deadly protocol activates… and Failsafe begins!
Collecting Batman #125-130.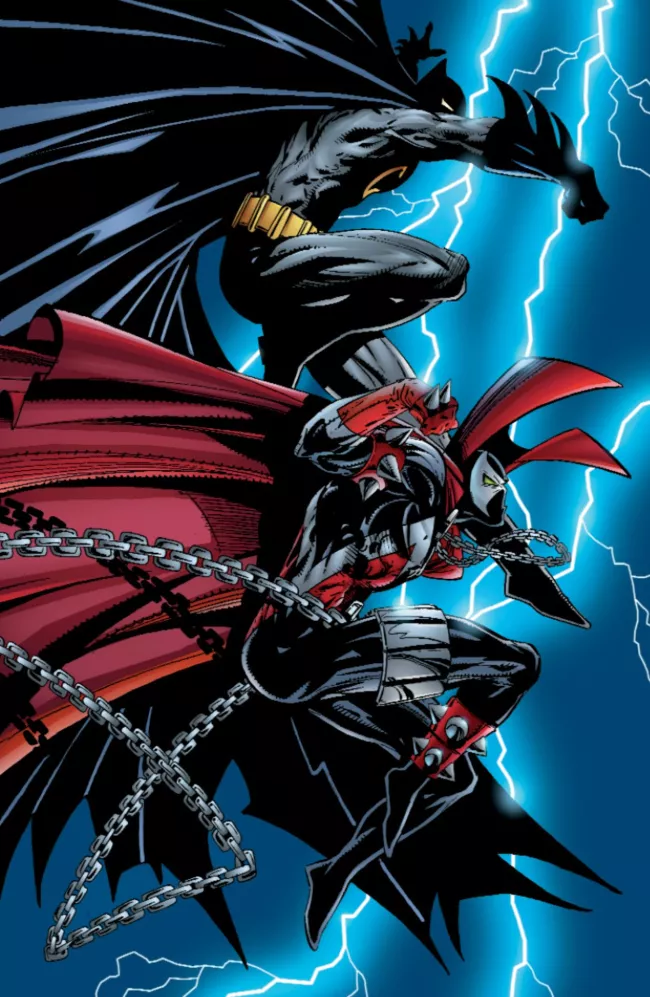 BATMAN/SPAWN: THE DELUXE EDITION HC
Two of comics' darkest characters cross paths again in the most anticipated comics event of the decade! Batman and Spawn are two vigilantes of the night who avenge the innocent by their own methods. When sinister forces manipulate the Dark Knight and the Hellspawn into confronting each other, you can bet that there'll be hell to pay when our heroes discover the truth and turn the tables on their would-be puppeteers.
This deluxe edition of the blockbuster event features the 2022 Batman/Spawn one-shot; 1994's Batman/Spawn: War Devil #1 and Spawn/Batman #1; and a gallery of behind-the-scenes art from the new story and the original tales from the '90s.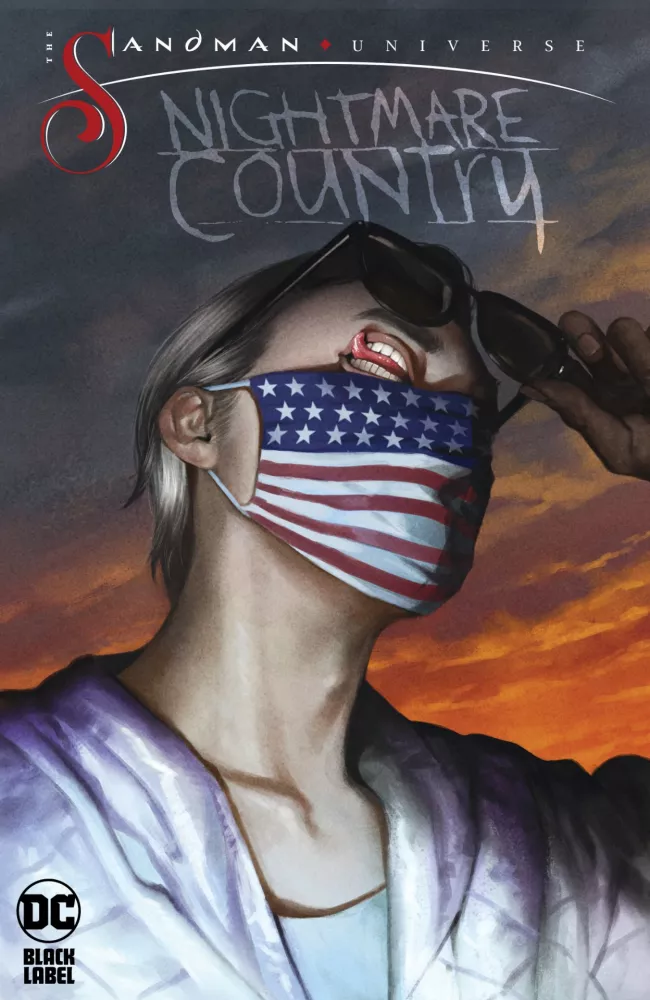 THE SANDMAN UNIVERSE: NIGHTMARE COUNTRY VOL. 1 TP
Acclaimed horror writer James Tynion IV (Something Is Killing the Children, The Nice House on the Lake) has waited his whole career to pay tribute to the mythos of The Sandman, the work that made him the writer he is today, and now that time has come!
Art student Madison Flynn has been plagued all her life by visions of a terrifying man with mouths for eyes… but strangely, that vision is not a visit from the Corinthian, one of Dream's most disturbing nightmare creations. With lush, gorgeous art from Redneck's Lisandro Estherren and a who's-who of superstar guest artists, Nightmare Country is designed to welcome new readers into one of the greatest worlds in DC's library, The Sandman Universe.
Collects The Sandman Universe: Nightmare Country #1-6.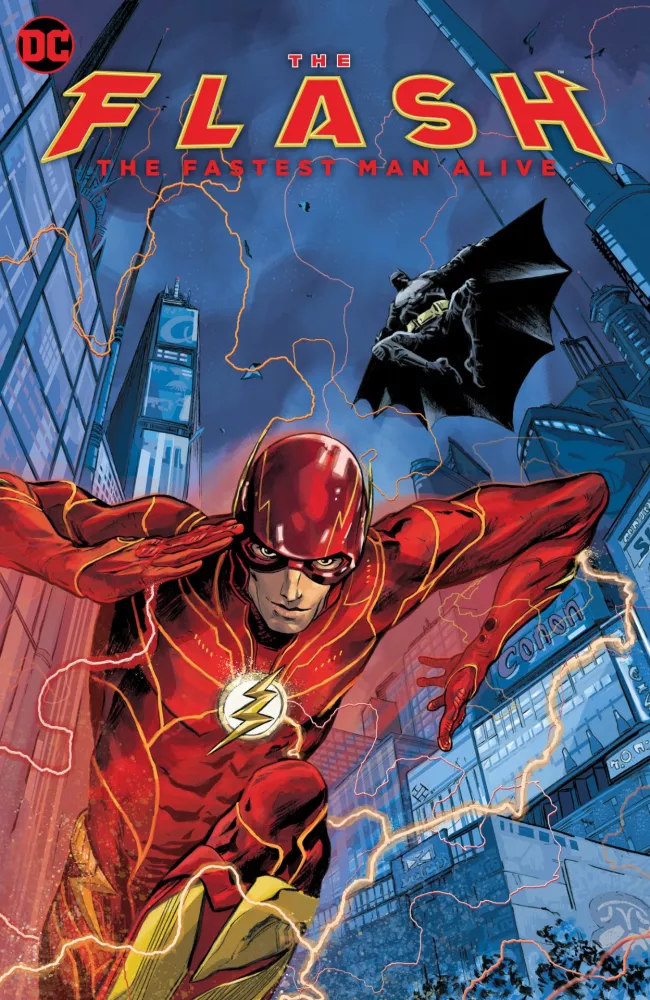 THE FLASH: THE FASTEST MAN ALIVE TP
Race through the streets of Central City in this lead-up to the hotly anticipated blockbuster The Flash! After Barry Allen's adventure with the Justice League, he's determined to become a truly skilled and inspirational hero. But new threats are arising all around Central City. Barry will need to master his powers, and fast, to face down the likes of Girder, Tarpit, and the Top!
Collecting issues #1-3 of The Flash: The Fastest Man Alive.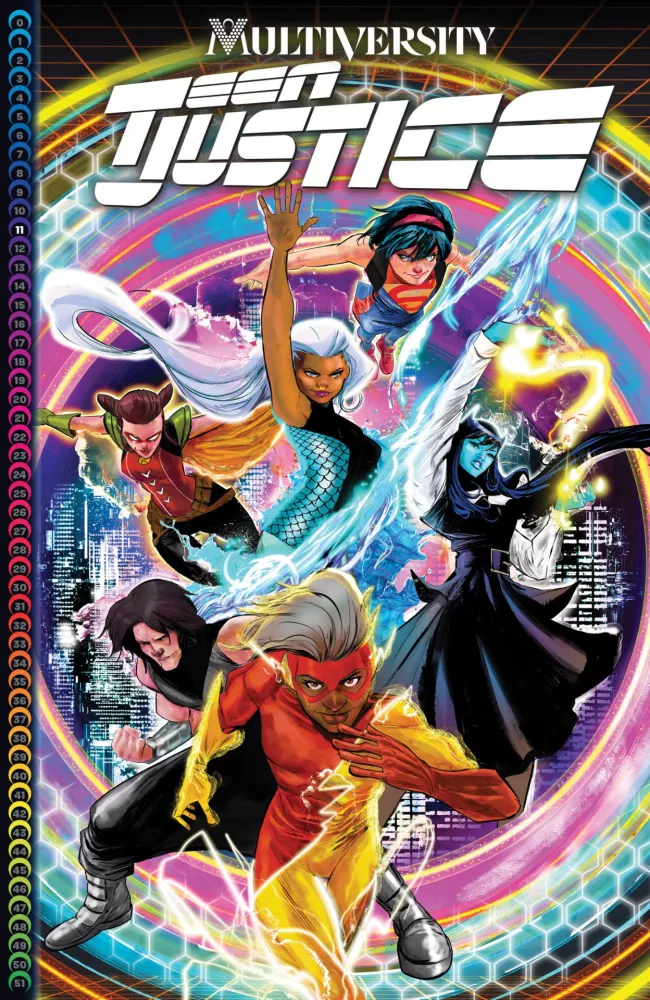 MULTIVERSITY: TEEN JUSTICE TP
Kid Quick, the Future State Flash, and their fellow heroes Supergirl, Robin, Aquagirl, Klarienne the Witch Girl, and Troy take center stage in a miniseries that rocks Earth-11 to its core! What is Sister Blood's true mission among the lost souls of New York City? Can Teen Justice get through their growing pains fast enough to learn the answer in time to stop it? And what role will the mysterious Raven, the brooding hero who has refused to join the team in the past, play in the ultimate battle? The secrets of Earth-11's newest heroes and villains unfold in DC's most exciting new team title!
Collects Multiversity: Teen Justice #1-6, along with Teen Justice's first appearance from DC's Very Merry Multiverse and a story from DC Pride 2022!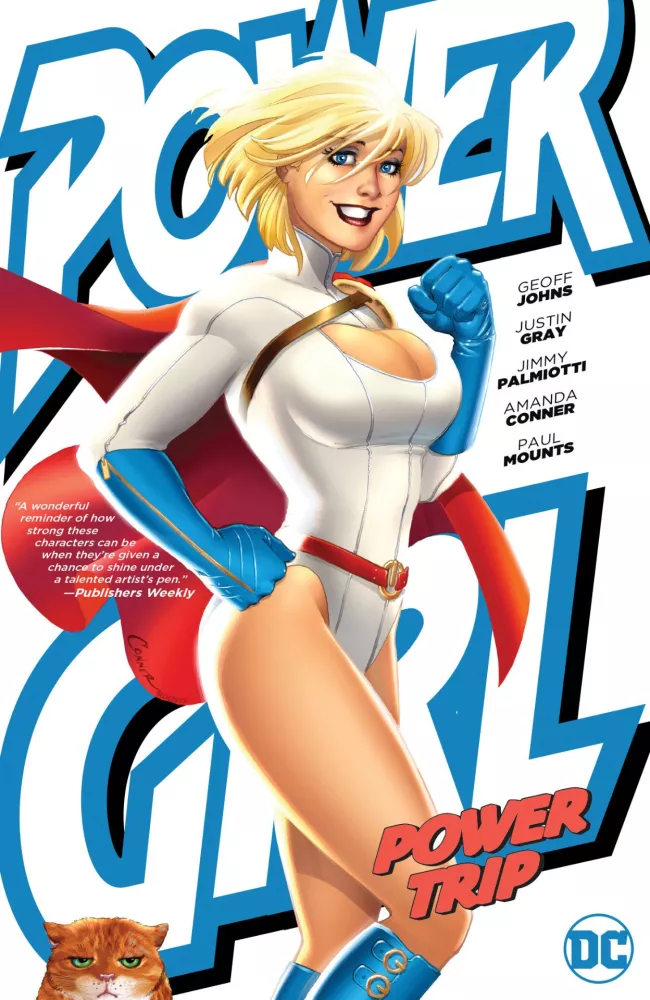 POWER GIRL: POWER TRIP TP
Power Girl is making a fresh start. She's left behind her old life, and old Earth, to reinvent herself in New York City. But when the human-brain/ape-body entity known as the Ultra-Humanite and his followers plan to take control of Power Girl's superhuman body, she'll have to battle through the skies and the streets to save her bulletproof skin! Fan-favorite creators Justin Gray, Jimmy Palmiotti, Amanda Conner, and Geoff Johns pit Power Girl against vicious alien party girls, animal armies, and opportunistic blackmailers as she settles into her new life in the big city.
Collects JSA Classified #1-4 and Power Girl #1-12.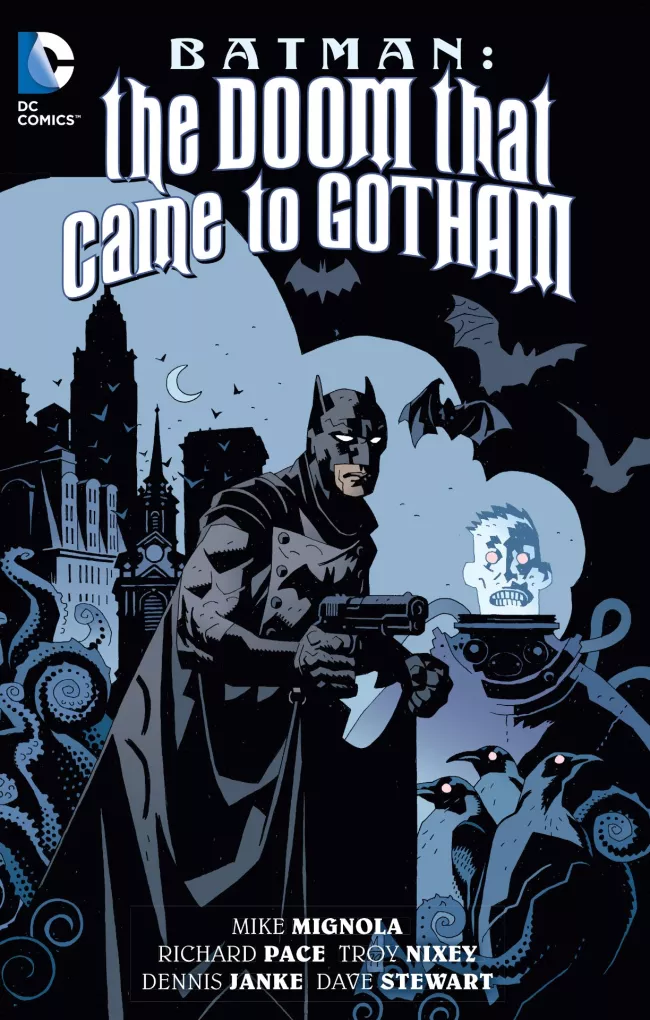 BATMAN: THE DOOM THAT CAME TO GOTHAM (NEW EDITION) TP
Gotham City, 1928. Twenty years have passed since a madman slew the parents of young Bruce Wayne, heir to one of the oldest fortunes in Gotham City. Then, Bruce fled the carnage of Gotham and the unearthly voice warning him to prepare for the world to come. Now Bruce Wayne has returned. And hell has followed…A terrible thing from beyond space and time has awakened. The Lurker on the Threshold has called its faithful servants—immortal sorcerers, reptile men, beings of eldritch cold and fungal horror—to feed our world into its gaping maw. Join acclaimed comics talents Mike Mignola (Hellboy), Richard Pace (Robert E. Howard's Savage Sword), and Troy Nixey (Harley Quinn) as they present Batman: The Doom That Came to Gotham, a terrifying reimagining of the greatest heroes and villains in the Batman mythos.
Collects Batman: The Doom That Came to Gotham #1-3.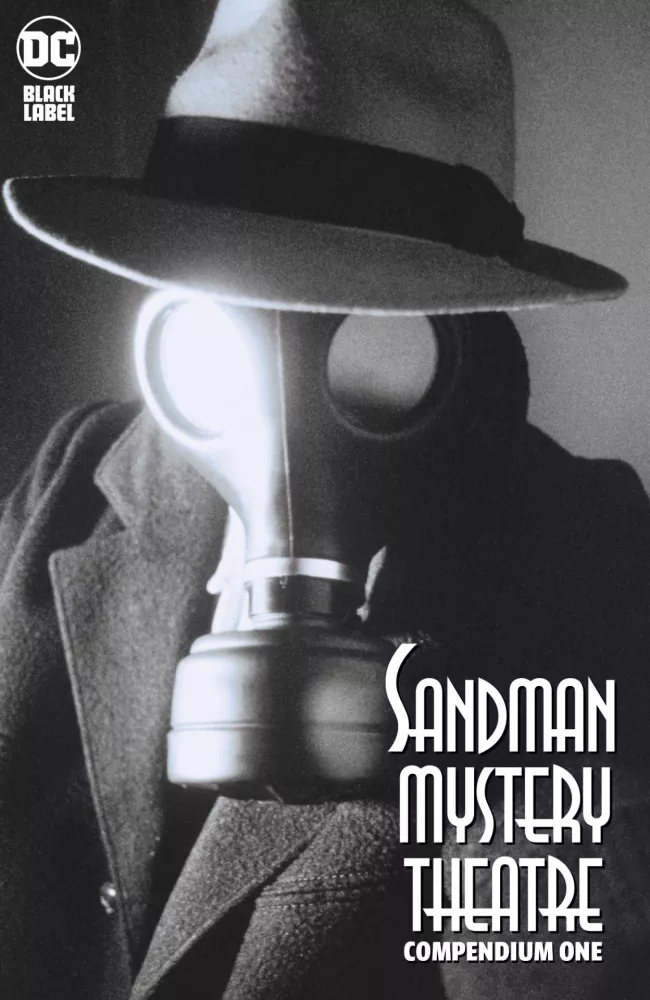 SANDMAN MYSTERY THEATRE COMPENDIUM ONE TP
In this noir collection, millionaire Wesley Dodds becomes the Sandman to fight injustice in 1930s New York City, going after kidnappers, blackmailers, and predators who prey on rich socialites. Armed with a tranquilizing gas gun and driven by an unrelenting sense of justice, the Sandman moves through a decadent post-Depression landscape, stalking the predators who hide themselves beneath society's callous indifference to the weak and vulnerable.
This first of two compendiums collects Sandman Mystery Theatre #1-36 and Sandman Mystery Theatre Annual #1 and features an introduction from comedian Patton Oswalt, the voice of Matthew the Raven on Netflix's The Sandman!
If anything jumped out to you, remember to message us or let us know next time you're in the shop! You get a text the second it arrives in the shop and we place a copy aside just for you so you don't miss out!
We do these each month so keep an eye out for the next post!
Have a great month and happy reading 💚