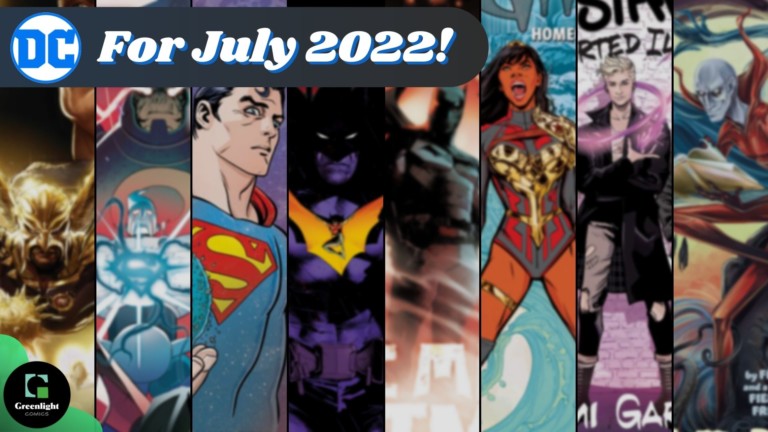 The new issue of DC Comics Preview catalog DC Connect has arrived! Here is our breakdown of the new comics series to jump on, plus what collected editions are arriving from July 2022! You can find the rest of our Previews Picks for other Comics & Manga, as well as Marvel Comics future releases over on the blog!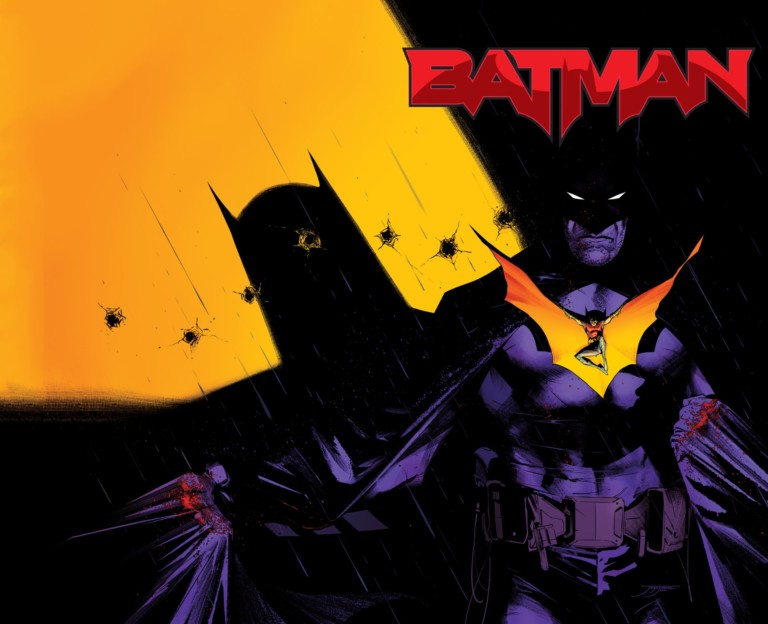 A great new jumping in point! Subscribe now!
With a brand new logo and a brand new creative team! Superstar writer Chip Zdarsky joins legendary artist Jorge Jimenez to define a new era in Batman!
Bruce Wayne is at a turning point, haunted by dreams of a dark future, while Gotham City billionaires are being gruesomely murdered. With the discovery of an archenemy's involvement and a tragedy unfolding, the Dark Knight's nightmares are just beginning.
"Failsafe" starts here.
And in the backup, there's chaos in Gotham as the underworld fights over one of its crown jewels… and Selina Kyle is caught in the middle. Can she stop the bloodshed and maybe even make a little money in the process?
Meet Clark Kent, a young reporter who just learned that the world will soon come to an end (Crisis on Infinite Earths) and there is nothing he can do to save it. Sounds like a job for his alter ego…Superman!
Uniting the critically acclaimed writer Mark Russell (One-Star Squadron and The Flintstones) and Eisner-winner Mike Allred (Silver Surfer and Bowie: Stardust, Rayguns & Moonage Daydreams) for the first time, this series promises fans an unforgettable journey through U.S. history and culture starring our beloved characters.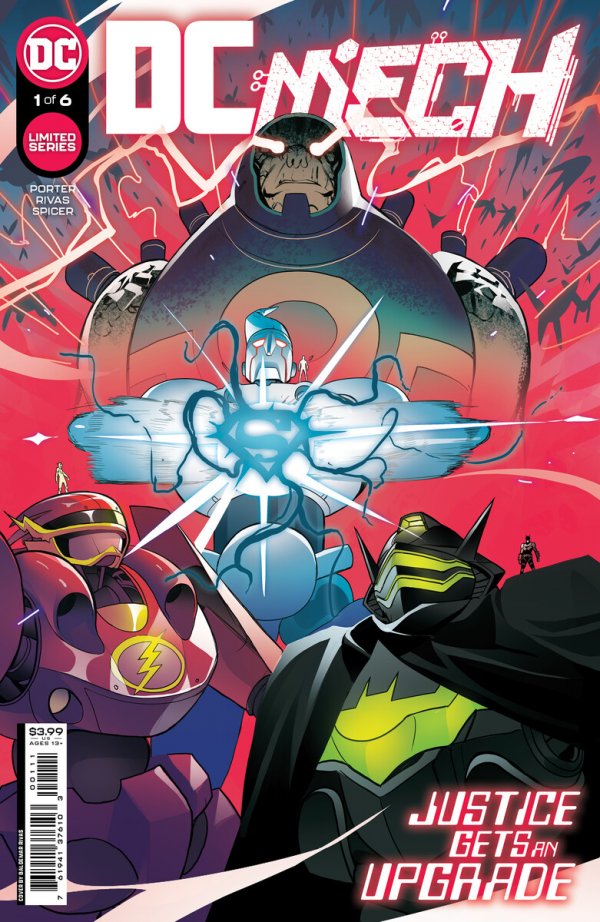 At the end of World War II, Earth was invaded by giant mechanized parademons from a planet called Apokolips. Earth's protectors, the Justice Society of America, were devastated, and with them, the age of superheroes came to an end and the era of the Mech began.
The dawn of a brave new mechanized DCU is here from the rising star creative team of Kenny Porter (The Flash: The Fastest Man Alive, Fearless) and Baldemar Rivas (Robins, Batman: Urban Legends).
YOUNG JUSTICE: TARGETS #1
Queen Perdita has been kidnapped! Mysterious armored assailants have snatched the Vlatavan royal out from beneath Bowhunter Security, leaving Green Arrow and Black Canary poisoned and comatose in the process!
Young Justice co-creator Greg Weisman and Christopher Jones bring you an action-packed follow-up to Young Justice: Phantoms that will rock the team to its core! Plus, each issue includes a bonus story detailing previously unseen adventures from past seasons of Young Justice!
BATMAN: WHITE KNIGHT PRESENTS: RED HOOD #1
The world of Batman: White Knight continues to expand in this exciting new miniseries!
"Bruce Wayne is Batman." Four words that saved Jason's life and destroyed his future forever. Banished by his mentor and damaged by The Joker, the former Robin is left to become something different, something stronger, a relentless force for justice in the city… Red Hood!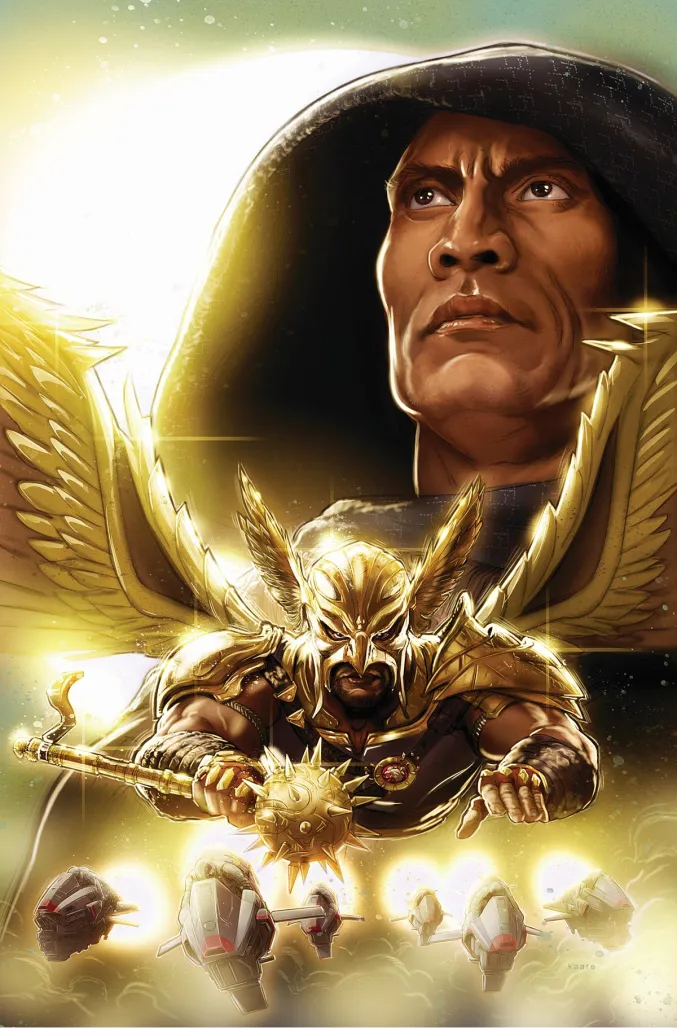 BLACK ADAM - THE JUSTICE SOCIETY FILES: HAWKMAN #1
The road to Black Adam begins here.
Long ago, Hawkman was the leader of the Justice Society, but what is he now? Still a hero or another relic in a museum? Everything changes when he finds himself haunted by not only the past, but also the vengeful spirit of a wayward thief. Will this Gentleman Ghost be the death of Hawkman or will he deliver a warning from beyond the grave?
Graphic Novels & Collected Editions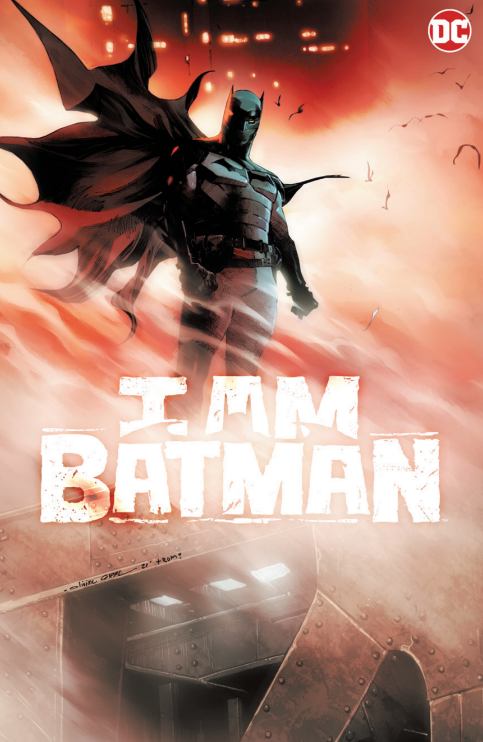 "Brayden here! This is one of my top picks for this month!"
In the throes of Future State, the streets of Gotham City cry for justice and Jace Fox answers the call! With a new and improved Batsuit, Jace hits the streets to inspire and protect as he seeks out the voice of misinformation and violence, the anarchistic Anti-Oracle! Can the new Dark Knight counterbalance a plan to foment armed rebellion in the citizens of Gotham?! Can one man inspire a city?!
"A fantastic reframing of a protector of Gotham City, one that comes not from the ivory tower but rather the corners of the city that people would rather forget." — ComicBook.com
Collecting I Am Batman #0-5!
WONDER GIRL: HOMECOMING HC
"Brayden here again, this is one of my other top picks of this month! I love this series!"
The story of Yara Flor starts here! Raised in the far-off land of Boise, Idaho, Yara has always felt something was missing from her life, and now she is headed to Brazil to find it. Little does she know her arrival will set off a series of events that will change the world of Wonder Woman forever. Her return has been prophesied, and with that prophecy comes the undivided attention of benevolent gods from pantheons beyond. Danger lurks around every corner, but is this young hero ready for her journey?
Collects Future State: Wonder Woman #1-2, Infinite Frontier #0, Wonder Girl #1-7, and Trial of the Amazons: Wonder Girl #1-2.
CONSTANTINE: DISTORTED ILLUSIONS GN
John Constantine is, and has always been, a magician of the highest caliber, who doesn't need additional training from any highbrow magician, thank you very much.
But a magical apprenticeship in the United States is a good excuse to get out of London… and in Washington, D.C., he can join his best friend's punk band, Mucous Membrane. When the band begins to dabble in magic, a complicated spell gets out of hand… and the disastrous consequences might be more than Constantine can handle.
Join #1 New York Times bestselling author Kami Garcia (Teen Titans: Raven, Beautiful Creatures) and artist Isaac Goodhart (Victor and Nora: A Gotham Love Story) in the most thrilling magical team-up of the year!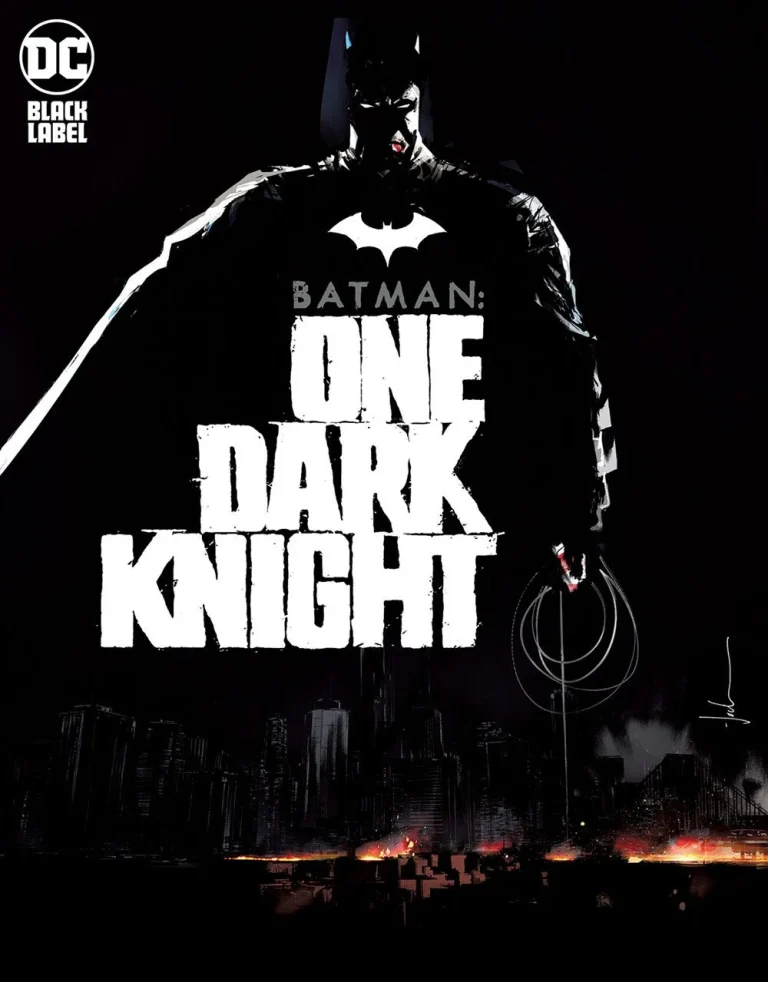 BATMAN: ONE DARK KNIGHT HC
Every light in Gotham is out, the police have been knocked into disarray, and a broken, bleeding Batman must fight his way to Blackgate, block by block, dragging E.M.P. behind him. But it's not just the gangs who want to make life difficult for him. The dark corners of Gotham contain many surprises…and E.M.P. has many more shocks to deliver before the night is through!
One of the most iconic Batman artists of the 21st century, the incomparable Jock (The Batman Who Laughs, Batman: The Black Mirror), has focused all his storytelling powers on the tale of one very, very dark night in Gotham City. It's always darkest before the dawn, if it ever comes…
Collects Batman: One Dark Knight #1-3.
From the creative team behind 'Descender / Ascender' and the upcoming 'Little Monsters' Jeff Lemire & Dustin Nguyen! The legendary story of Batman and Robin has reached nearly mythic proportions. The crime-fighting Dynamic Duo are always one step ahead of the criminals they pursue and no case is too big for the pair. This isn't that story. This is the story of a young Dick Grayson, newly orphaned, struggling to find his way in a strange, difficult, dark new world… this is the story of Robin and Batman.
Collecting Robin & Batman #1-3!
DEATHSTROKE INC. VOL. 1: KING OF THE SUPER-VILLAINS HC
After suffering too many losses, Slade Wilson decides it's time for a change. When he's enlisted to work with an ages-old secret organization called T.R.U.S.T. that wants to take down the heavy-hitter villains, he's all in. They'll supply him with an all-new team and resources for his new mission into the depths of the weirdest parts of the DCU. Including a new partner… Black Canary!
Collects Deathstroke Inc. #1-7 and Batman: Urban Legends #6.
WONDER WOMAN BLACK & GOLD HC
In celebration of Wonder Woman's 80th anniversary, DC Comics proudly presents a new anthology starring the Amazon Princess embellished in the color of her famous lasso. You won't want to miss these thrilling tales celebrating the woman who inspires us all…and that's the truth! Witness comics' brightest stars engaging with moments throughout Diana's history, encouraging fans to rediscover some of her most fearsome villains and iconic allies!
Collects Wonder Woman: Black & Gold #1-6.
THE JOKER PRESENTS: A PUZZLEBOX HC
When it comes to solving one of the strangest, most perplexing mysteries to ever hit Gotham, the Joker's word is about all that the GCPD has. A mystery with the most unreliable narrator in the DC Universe! Commissioner Gordon and the rest of the GCPD have a headline-grabbing crime on their hands, a suspect list that includes just about every villain in Gotham, and only the Clown Prince of Crime's testimony as a lead. But how much of what The Joker says can you believe? Just who did kill the Riddler? 
Collects The Joker Presents: A Puzzlebox #1-7.
DEADMAN TELLS THE SPOOKY TALES GN
Ever had the feeling that you were being watched? Ever taken a dark shortcut on the way home? Wondered what might just be living under your bed? Well, Deadman knows… has always known… and he's here to shed some light on those spine-tingling adventures and things that go bump in the night.
Written by New York Times bestselling and Eisner Award-winning writer Franco and featuring art by some of DC Comics' favorite artists, Deadman Tells the Spooky Tales is sure to keep you on the edge of your seat through these hair-raising stories. Read at your own risk…
HARLEY QUINN: 30 YEARS OF THE MAID OF MISCHIEF THE DELUXE EDITION HC
Celebrate three decades of madcap fun with DC's breakout antihero, Harley Quinn!
Featuring more than a dozen tales of anarchic antics spanning Harley's comics career, this deluxe hardcover collection is sure to crack some sides and heads.
Collects stories from The Batman Adventures #12, Detective Comics #831, The Batman and Robin Adventures #18, Batman: Gotham Adventures #10, Batman: Gotham Knights #14, Harley Quinn #3, Gotham City Sirens #20-21, Harley Quinn Holiday Special #1, Harley Quinn: Be Careful What You Wish For Special Edition #1, Harley Quinn 25th Anniversary Special #1, Harley Quinn: Make 'em Laugh #3, Harley Quinn Black + White + Red #14, Batman #98, and a brand-new story from Harley Quinn 30th Anniversary Special #1.
HARLEY QUINN & THE GOTHAM CITY SIRENS OMNIBUS (2022 EDITION) HC
Offered again! Catwoman, Poison Ivy, and Harley Quinn are tired of playing by other people's rules. These tough ladies have a new agenda that's all their own, and they'll use any means necessary to pursue it. But can they get along and work as a team?
This omnibus collects the complete 26-issue series as well as Catwoman #83, with an introduction by Paul Dini!
NEW TEEN TITANS OMNIBUS VOL. 1 (2022 EDITION) HC
Offered again! In 1980, writer Marv Wolfman and artist George Pérez introduced a timeless team including Robin, Kid Flash, Wonder Girl, Cyborg, Changeling, Raven, and Starfire!
This omnibus edition collects the team's debut in DC Comics Presents #26, plus The New Teen Titans #1-20, The New Teen Titans Annual #1, The Best of DC (Blue Ribbon Digest) #18, and Tales of the New Teen Titans #1-4.
If anything jumped out to you, remember to message us or let us know next time you're in the shop! You get a text the second it arrives in the shop and we place a copy aside just for you so you don't miss out!
We do these each month so keep an eye out for the next post!
Have a great month and happy reading 💚