The new issue of DC Comics Preview catalog DC Connect has arrived! Here is our breakdown of the new comics series to jump on, plus what collected editions are arriving from July 2023! You can find the rest of our Previews Picks for other Comics & Manga, as well as Marvel Comics future releases over on the blog!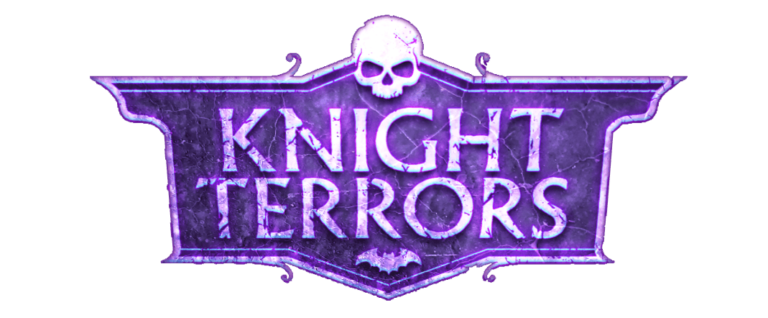 Knight Terrors takes over DC's publishing line this July and August, headlined by a terrifying four-issue series written by Joshua Williamson with art by Howard Porter and Guillem March! 
"I love horror comics, and it's been a blast bringing that energy to Dawn of DC. Knight Terrors showcases the horror side of our heroes as a brand-new villain, Insomnia, confronts them with their worst nightmares," said Joshua Williamson. "It's a fun and horrific event that brings together all of the heroes and villains of DC, along with some surprises!"
Alongside the main Knight Terrors series, the horror-focused event will feature multiple two-issue miniseries from superstar creative teams. Each of the miniseries will feature a DC Super Hero or Super-Villain confronting their worst nightmares in a "Nightmare Realm." The Super Heroes better be careful, as whatever happens to them in the Nightmare Realm will also be reflected in the waking world.
KNIGHT TERRORS: FIRST BLOOD #1
(W) JOSHUA WILLIAMSON (A/CA) HOWARD PORTER
THIS SPECIAL OVERSIZE ISSUE SETS UP THE HORROR EVENT THAT WILL OVERWHELM THE DC UNIVERSE! When Batman, Superman, and Wonder Woman find the body of one of their earliest enemies inside the Hall of Justice, their investigation takes them past the land of the living, beyond the land of the dead, and directly to a new villain called Insomnia… who uses his powers to engulf every single hero and villain in their own dark and twisted nightmares. The only way to save the world is to call for the help of an unlikely hero… Deadman! The thrills and chills of Knight Terrors are brought to the DC Universe by DC architect and superstar writer Joshua Williamson with horrific art by comics legend Howard Porter!
(W) JOSHUA WILLIAMSON (A) GIUSEPPE CAMUNCOLI, CASPAR WIJNGAARD (CA) IVAN REIS, DANNY MIKI
"Hello, ghouls and ghosts! This is Deadman. After that fancy special oversize issue you have to read first, the whole world is trapped inside their nightmares, and Batman and I are trying to figure out who Insomnia really is… and why he wants revenge on the heroes of the DC Universe!"
Note: "There are so many Knight Terrors series that if I put them all here I would be hiding all the other new stuff! So if you want to see more of the Knight Terrors titles (like Batman's horrifying Gun x Bat Creature that erupts from young Bruce's throat [that's not made up btw]) head to the bottom of the post to see the full lineup! Or just hit the button…" – Brayden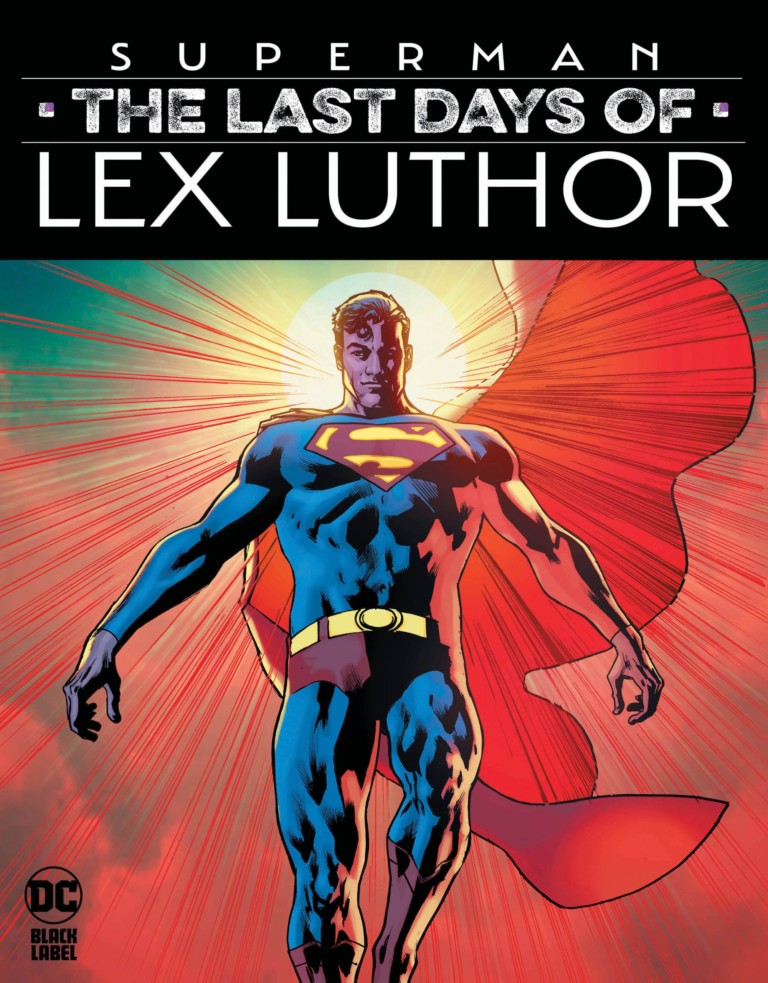 SUPERMAN: THE LAST DAYS OF LEX LUTHOR #1
(W) MARK WAID (A/CA) BRYAN HITCH
Mark Waid and Bryan Hitch reunite to tell a tale centered on their favorite superhero. Superman learns Lex Luthor is dying, and he wants the Man of Steel to help him find the cure for whatever is causing his rapid decline. While the world wants to say good riddance to Luthor, Superman will go to the ends of the universe, through different dimensions, and across time to save his foe. But just why does he want to save the person who's spent his life trying to destroy him? And will he even be able to find the solution?
BATMAN BEYOND: NEO-GOTHIC #1
(W) COLLIN KELLY, JACKSON LANZING (A/CA) MAX DUNBAR
Terry McGinnis defeated the evil A.I. controlling Neo-Gotham and asserted himself as the one true Batman, but his next battle will bring him to the remains of Old Gotham. Children are going missing and being swallowed by the city's old bones. Batman Beyond will have to go underground, led by a mysterious splicer named Kyle the Catboi, to find the children and confront the city's buried sins. What happened to the green of the city? What happened to magic? And what villains never left old Gotham? All these questions will be answered by the red-hot creative team of Collin Kelly and Jackson Lanzing (Batman – One Bad Day: Clayface, Captain America: Sentinel of Liberty) and Max Dunbar (Batman: Urban Legends).
WORLD'S FINEST: TEEN TITANS #1
(W) MARK WAID (A) EMANUELA LUPACCHINO (CA) CHRIS SAMNEE
Spinning out of the pages of the runaway hit Batman/Superman: World's Finest comes a modern retelling of the early adventures of the original Teen Titans! Led by Robin, the Boy Wonder, a new super-team has burst onto the scene—meet the Teen Titans, DC's grooviest group filled with super-teens with super-problems. When they're not fighting alongside their Justice League mentors, they're managing their image and cultivating the rabid fan base that helps them save the world… as, all the while, a danger from the shadows intends to tear these friends apart before they ever reach the big time. Before they were the Titans of the DCU, they were the Teen Titans, and you won't want to miss this fresh take on their origins from the legendary talents of Mark Waid and Emanuela Lupacchino!
(W) JADZIA AXELROD (A/CA) AMANCAY NAHUELPAN
Kendra Saunders, the winged warrior better known as Hawkgirl, has been one of the DCU's greatest heroes for a long time, serving as a member of both the Justice League and the Justice Society. But with the Justice League disbanded, Kendra decides she needs a fresh start and heads to Metropolis to begin a new life. That life is quickly interrupted by a mysterious villain with a powerful connection to the Nth metal that makes up Hawkgirl's wings and weapons. A brand-new adventure with sky-high action, adventure, and intrigue begins here by Jadzia Axelrod (Galaxy: The Prettiest Star) and Amancay Nahuelpan (Wonder Woman, Detective Comics, The Flash).
Graphic Novels & Collected Editions
BATMAN & THE JOKER: THE DEADLY DUO HC
The Joker will go to any lengths to get Harley Quinn back after she is abducted by a strange culprit. But who? Mysterious, Joker-like monsters are stalking the streets of Gotham, collecting severed heads. But why? Jim Gordon is missing, and after receiving a package containing a bloody piece of Gotham's commissioner, Batman knows he must be willing to do anything to save him. But how? When the Joker proposes an uneasy alliance with Batman, the answers to those questions begin to become clear—and they will shake Gotham City and the Bat-Family to their core. This meticulously crafted tale of the Dark Knight's deadliest team-up will introduce you to a grim and gritty Gotham that only Marc Silvestri could bring you. You are not ready.
Collects the entire story from issues #1–7.
(W) TOM KING (A) PHIL HESTER & ERIC GAPSTUR
There once was a shining city on the water, a home for families, hope, and prosperity. It was Gotham, and it was glorious. The story of its fall from grace, the legend that would birth the Bat, has remained untold for 80 years. That's about to change. Superstar creators Tom King and Phil Hester team up for the first time to tell the definitive origin of Gotham City: how it became the cesspool of violence and corruption it is today, how it harbored and then unleashed the sin that led to the rise of the Dark Knight. Two generations before Batman, private investigator Slam Bradley gets tangled in the kidnapping of the century as the infant Wayne heir disappears in the night… and so begins a brutal, hard-boiled, epic tale of a man living on the edge and a city about to burn.
Collecting Gotham City Year One #1-6.
DIANA AND THE HERO'S JOURNEY GN
(W) GRACE ELLIS (A/CA) PENELOPE RIVERA GAYLORD
When a young and rambunctious Diana, along with her trusty goat Phyllis, accidentally destroys the painstaking preparations for a festival celebrating the story of Hero—the first hero in Greek mythology—she must embark on
a painful journey to clean up her mess. But with the help of the Amazons' vivid yet unreliable retellings of Hero's story, what starts out as a boring chore becomes an epic adventure!
Grace Ellis, the New York Times bestselling co-creator of Lumberjanes, and celebrated artist Penelope Rivera Gaylord tell the story of a young Diana discovering the truth about being a hero.
SUPERMAN: THE HARVESTS OF YOUTH GN
Clark Kent's idyllic teen life is wrenched away when the death of a classmate rocks Smallville. As he and his friends grieve, the challenges they face become darker, more complex, and deeply insidious. For the first time in his life, Clark must grapple with life's biggest questions, and confront his own mortality (or lack thereof) in order to become the hero his beloved town needs.
Acclaimed GLAAD Media Award-nominated writer and artist Sina Grace (Iceman) tells the deeply moving and quintessential story of teenage Clark Kent and the town that must overcome grief and hate to restore hope.
BATMAN: WAYNE FAMILY ADVENTURES GN VOL 01
(W) CRC PAYNE (A) STARBITE, MARIA LI, LAN MA, JEAN KIM (CA) VASCO GEORGIEV
Batman has his hands full. Nightwing, Batgirl, Red Hood, Orphan, Spoiler, a few Robins… there is no shortage of children—adopted, fostered, and biological—for Bruce Wayne to manage. And now, with new vigilante Duke Thomas, a.k.a. the Signal, joining the family, Wayne Manor just got even more crowded. Join us for these wacky, heart-warming adventures and learn the meaning of the world family.
Collecting the first 25 episodes of Webtoon's Eisner-nominated series, optimized for a brand-new reading experience in print.
(W) JASMINE WALLS (A) HAILEY STEWART, MANOU AZUMI, TOBY FAN, BBM (CA) VASCO GEORGIEV
Before going off to college in New York City, Mari Jiwe is gifted an ancestral totem, fabled to give its wearer the powers of the animal kingdom. Of course, this is just a silly story based in ancient superstitions, right? While she battles to keep her grades up, she also battles the dark forces that will stop at nothing to take away her magic totem. Concrete jungle meets actual jungle in this brand-new origin story for this fan-favorite character!
Things are going to get wild in this collection of the first nine episodes of the hit Webtoon, optimized for a print reading experience.
SUPERMAN: KAL-EL RETURNS TP
(W) VARIOUS (A) VARIOUS (CA) DAN MORA
In the aftermath of Superman's epic Warworld Revolution, the Man of Steel is back on Earth and stronger than he's ever been! As he and Steel join forces to remake Metropolis as a true City of Tomorrow, two of Superman's classic villains take notice… and they have plans of their own. Plus, Kal-El reunites with the Dark Knight, Jimmy Olsen, and the Justice League to find out what he missed while he was away. And Jon Kent's relief at his father being back is short-lived when he's targeted by the mysterious Red Sin, who can do the unthinkable: injure both Jon and his father!
This volume collects Superman: Son of Kal-El #16-18, Action Comics #1047-1049, and Superman: Kal-El Returns Special #1!
HARLEY QUINN: THE ANIMATED SERIES: LEGION OF BATS! HC
(W) TEE FRANKLIN (A) JON MIKEL & SHAE BEAGLE (CA) YOSHI YOSHITANI
When last we checked in with Harley Quinn, she ate, she banged, and she killed… but now it's time for something a little different.
Fresh out of the events of Harley Quinn: The Animated Series season three, Harley has found herself a part of a highly unlikely team—the Bat-Family! Meanwhile, Poison Ivy has found herself prepping for her new job—leader of the Legion of Doom! But while Harley and Ivy adjust to their respective new roles, a ghost from Ivy's past enters the fray and threatens the relationship between everyone's favorite clown and plant couple!
(W) JOHN RIDLEY (A) STEFFANO RAFFAELE (CA) REIKO MURAKAMI
Still relatively early in her tenure as GCPD commissioner, Renee Montoya sets out to rebuild her department and restore public faith in the historically troubled PD during some of the worst conditions it's ever seen. But Renee can't do it alone—in order for her plan to work, everyone from the topmost officials all the way down to the most fresh-faced new officers must contend with the harsh realities of being a symbol of law and order in a city of super-powered saviors and superhuman lawlessness.
Collecting GCPD: The Blue Wall #1-6.
BATMAN: THE AUDIO ADVENTURES TP
(W) DENNIS McNICHOLAS (A) ANTHONY MARQUES & J. BONE (CA) DAVE JOHNSON
Don't touch that dial! Picking up right after the first season finale of the award-winning podcast, Batman: The Audio Adventures continues in this new seven-issue miniseries!
A string of attacks has plagued Gotham's seedy underbelly, sending criminals into a panic. But it's not Batman who is striking at the heart of the city—it's a group of mysterious assailants on the hunt for an ancient artifact. As Batman hunts down these assassins, he finds clues that keep drawing him to their true goal: the sword of King Scimitar! But what he learns about the sword reveals something far darker is brewing in the world.
(W) J. TORRES (A) MARCELO DiCHIARA & ERICH OWEN
After a massive breakout at Arkham Asylum, Batman and his team are on a mission to bring all the escapees back. First on the list is Clayface! Using social media, Batgirl taps into an informal network to track Clayface throughout the city. This inspires Penny-One to create a more organized network of informants and spies called Knightwatch!
BATMAN INCORPORATED HC VOL. 1: NO MORE TEACHERS
(W) ED BRISSON (A) JOHN TIMMS & MICHELE BANDINI (CA) JOHN TIMMS
From the pages of Batman comes an all-new, all-exciting adventure for Ghost-Maker and his Batman Incorporated team! The team's trust issues and detective skills are immediately put to the test when someone from Ghost-Maker and Batman's recent past is brutally murdered. Is this an isolated event, sending a message to the two? Or is it the start of something darker and more sinister? (Hint—it's sinister and dark!)
Collecting Batman Incorporated #1-7 and the Batman 2022 Annual.
JOKER: ONE OPERATION JOKER GN VOL. 1
(W) SATOSHI MIYAGAWA (A/CA) KEISUKE GOTOU
The Joker like you've never seen him before… as a single father?! After a fateful encounter with Batman that results in the Dark Knight de-aging to a baby, Joker takes it upon himself to raise the child into the crusader of justice! But does the Clown Prince of Crime really understand what it means to be Batman—or, more importantly, what it means to raise a baby all by yourself? Everyone needs a babysitter who makes them laugh, right?
BATMAN: JUSTICE BUSTER GN VOL. 1
(W/A) EIICHI SHIMIZU & TOMOHIRO SHIMOGUCHI
Gotham City has been under the protection of Batman for only a short amount of time, but since the vigilante's appearance, crime has changed. It's gotten more bold, more destructive. As Batman tries to rise up to meet these new threats, he develops a computer system, ROBIN, to help him analyze and subdue the rising criminal tide and hopefully one day put an end to crime in Gotham. But will its solution be one Batman can execute?
SUPERMAN VS. MESHI GN VOL. 1
(W) SATOSHI MIYAGAWA (A/CA) KAI KITAGO
It's hungry work being a Superman! That's why every day for lunch, Superman takes a quick stop over in Japan to try a new chain restaurant. Whether it's a hearty bowl of curry or conveyor belt sushi, the Man of Steel loves to indulge in the delectable delicacies the country has to offer. So pull up a seat, and dig in as Superman does battle with lunch!
THE BATMAN ADVENTURES HC OMNIBUS
(W) VARIOUS (A) VARIOUS (CA) TY TEMPLETON
Debuting in 1992, Batman: The Animated Series achieved a near-impossible feat by integrating the dark and mature themes of the Tim Burton Batman films into a kid-friendly cartoon show.
This massive omnibus collects the entire comics run of the animated Dark Knight from The Batman Adventures #1-36, The Batman Adventures Annual #1-2, The Batman Adventures Holiday Special #1, a story from Batman Black & White #1, The Batman Adventures: Mad Love #1, and for the first time ever, the never-before-reprinted comic book adaptation of the animated feature film Batman: Mask of the Phantasm!
BATMAN: THE GOLDEN AGE HC OMNIBUS VOL. 1 (2023 EDITION)
(W) BILL FINGER, GARDNER FOX, WHITNEY ELLSWORTH (A) BOB KANE, SHELDON MOLDOFF, JERRY ROBINSON, GEORGE ROUSSOS (CA) DARWYN COOKE
Reread Batman's 1939 debut and other early tales in this collection of Golden Age classics. Since his first appearance in Detective Comics #27, Batman has become one of the most popular comics characters in the world, appearing in multimillion-dollar movie franchises, TV shows, video games, and other media. Batman: The Golden Age Omnibus Vol. 1 features the very first appearance of Batman and introduces such classic characters as Commissioner James Gordon, Robin, The Joker, Catwoman, the Penguin, and many more!
Collects Detective Comics #27-56, Batman #1-7, New York World's Fair Comics #2, World's Best Comics #1, and World's Finest Comics #2-3.
SPY VS. SPY HC OMNIBUS (2023 EDITION)
The diabolical duo of double-cross and deceit return to print in this omnibus collecting 50 years of Spy vs. Spy strips from the pages of MAD.
Featuring rare interviews with creator Antonio Prohias, biographical and historical essays, Prohias family photos, unpublished and never-before-seen preliminary sketches, artist tributes, and more, this rib-tickling volume is a feast for the eyes and the funny bone!
If anything jumped out to you, remember to message us or let us know next time you're in the shop! You get a text the second it arrives in the shop and we place a copy aside just for you so you don't miss out!
We do these each month so keep an eye out for the next post!
Have a great month and happy reading 💚
…
Are they gone?
Okay now that it is just the horror-heads reading on, get ready for some nasty art! Also just so it doesn't take me eight years to put this blog post together you are just getting the cover, title name and creative teams! Enjoy the spooky, creepy, scary, yucky and funny comics!
KNIGHT TERRORS: BATMAN #1
(W) JOSHUA WILLIAMSON (A/CA) GUILLEM MARCH
KNIGHT TERRORS: DETECTIVE COMICS #1
(W) DAN WATTERS (A/CA) RICCARDO FEDERICI
KNIGHT TERRORS: NIGHTWING #1
(W) BECKY CLOONAN & MICHAEL W. CONRAD (A/CA) DANIELE DI NICUOLO
KNIGHT TERRORS: POISON IVY #1
(W) G. WILLOW WILSON (A) ATAGUN ILHAN (CA) JESSICA FONG
KNIGHT TERRORS: CATWOMAN #1
(W) TINI HOWARD (A/CA) LEILA LEIZ
KNIGHT TERRORS: HARLEY QUINN #1
(W) TINI HOWARD (A/CA) HAYDEN SHERMAN
KNIGHT TERRORS: THE JOKER #1
(W) MATTHEW ROSENBERG (A/CA) STEFANO RAFFAELE
(W) KENNY PORTER (A) MIGUEL MENDONÇA (CA) IVAN REIS
KNIGHT TERRORS: SUPERMAN #1
(W) JOSHUA WILLIAMSON (A) TOM REILLY (CA) GLEB MELNIKOV
KNIGHT TERRORS: ACTION COMICS #1
(W) LEAH WILLIAMS & PHILLIP KENNEDY JOHNSON (A) VASCO GEORGIEV & MICO SUAYAN (CA) RAFA SANDOVAL
KNIGHT TERRORS: THE FLASH #1
(W) ALEK PAKNADEL (A) DANIEL BAYLISS (CA) WERTHER DELL'EDERA
KNIGHT TERRORS: WONDER WOMAN #1
(W) OSIE CAMPBELL & STEPHANIE WILLIAMS (A) JUAN FERREYRA & MEGHAN HETRICK (CA) JAE LEE
KNIGHT TERRORS: TITANS #1
(W) ANDREW CONSTANT (A) SCOTT GODLEWSKI (CA) YANICK PAQUETTE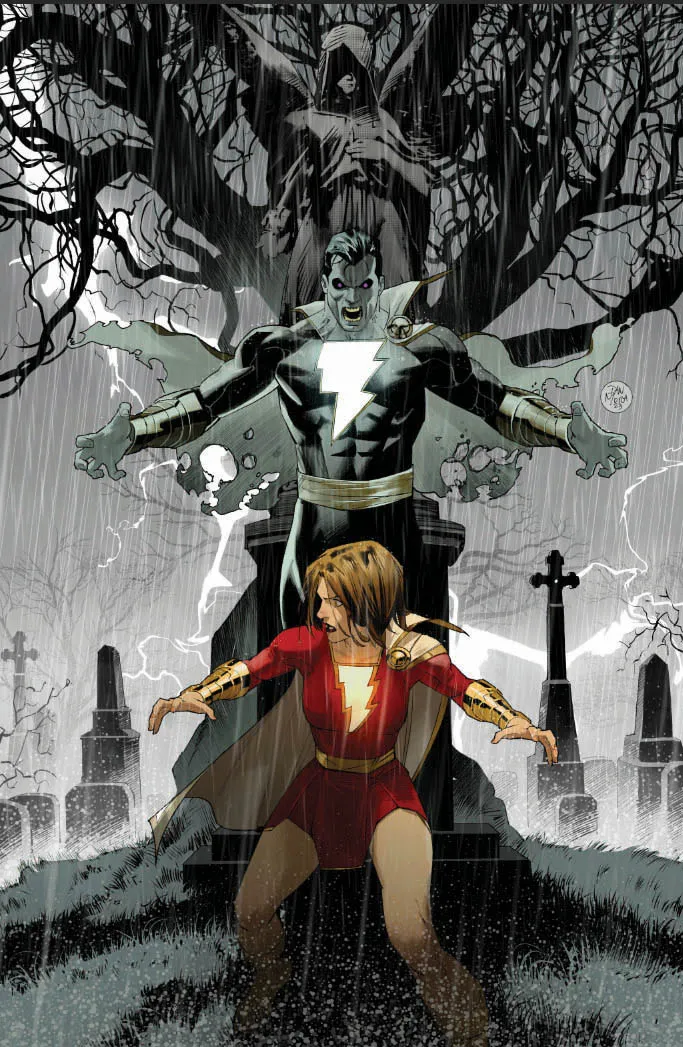 KNIGHT TERRORS: SHAZAM! #1
(W) MARK WAID (A) ROGER CRUZ (CA) DAN MORA
KNIGHT TERRORS: GREEN LANTERN #1
(W) JEREMY ADAMS & ALEX SEGURA (A) EDUARDO PANSICA, JULIO FERREIRA, MARIO "FOX" FOCCILLO (CA) LUCIO PARRILLO
KNIGHT TERRORS: BLACK ADAM #1
KNIGHT TERRORS: ANGEL BREAKER #1
(W) TIM SEELEY (A) ACKY BRIGHT (CA) MATTEO LOLLI
KNIGHT TERRORS: ZATANNA #1
(W) DENNIS CULVER (A/CA) DAVID BALDEON
KNIGHT TERRORS: PUNCHLINE #1
(W) DANNY LORE (A) LUCAS MEYER (CA) GLEB MELNIKOV
KNIGHT TERRORS: RAVAGER #1
(W) ED BRISSON (A) DEXTER SOY (CA) JEFF SPOKES
AGAIN: If anything jumped out to you, remember to message us or let us know next time you're in the shop! You get a text the second it arrives in the shop and we place a copy aside just for you so you don't miss out!