The new issue of DC Comics Preview catalog DC Connect has arrived! Here is our breakdown of the new comics series to jump on, plus what collected editions are arriving from June 2023! You can find the rest of our Previews Picks for other Comics & Manga, as well as Marvel Comics future releases over on the blog!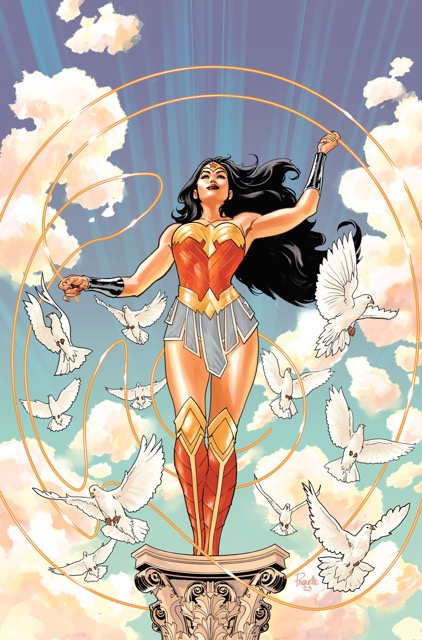 "Whatever Happened to the Warrior of Truth?" concludes in a landmark 800th issue! Diana's visions become more vivid as she finds herself trapped in the dreams of those around her! As she struggles to escape, her life as Wonder Woman hangs in the balance. When the dust settles, will she still be the Amazons' greatest champion? Find out in this extra-special celebration!
An oversize anniversary issue concludes writer Jeremy Adams's acclaimed tenure, with special guests Mark Waid, Joshua Williamson, and Geoff Johns joining the celebration!
As the Adams run races to the finish line, get a prelude to the new Dawn of DC chapter of the Fastest Man Alive's adventures from the dream team of Simon Spurrier (Coda, Detective Comics) and Mike Deodato Jr. (Avengers)!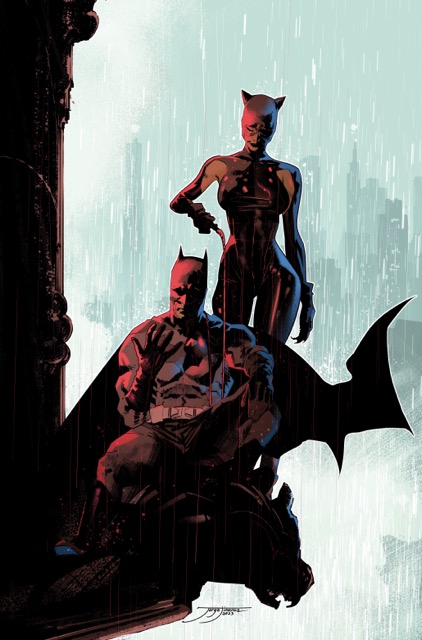 (W) CHIP ZDARSKY (A) BELEN ORTEGA (CA) JORGE JIMENEZ
Failsafe and Red Mask have forever changed Batman, and Gotham isn't as welcoming as it once was. Can Batman remind them who he is? Can he remind… Catwoman?
The future of the Bat-books starts here, and everyone's world is about to explode!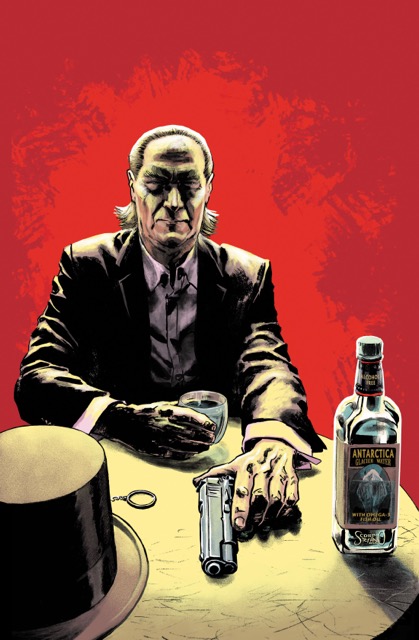 (W) TOM KING (A/CA) STEFANO GAUDIANO & SCORPIO STEELE
After retiring to Metropolis following his "death," Oswald Cobblepot finds himself forced back into the unpredictable and violent Gotham City underworld as a pawn for the United States intelligence community! Gotham's criminal element has been evolving since he was last in the city, with his bastard twin children ruling the Iceberg Lounge. And what of the man he framed for his death—Batman? Is the Penguin walking into a death sentence?
From award-winning and bestselling writer Tom King (Batman, The Human Target) and artist Stefano Gaudiano (Gotham Central, The Walking Dead) comes a bloody, hard-boiled tale of redemption and revenge!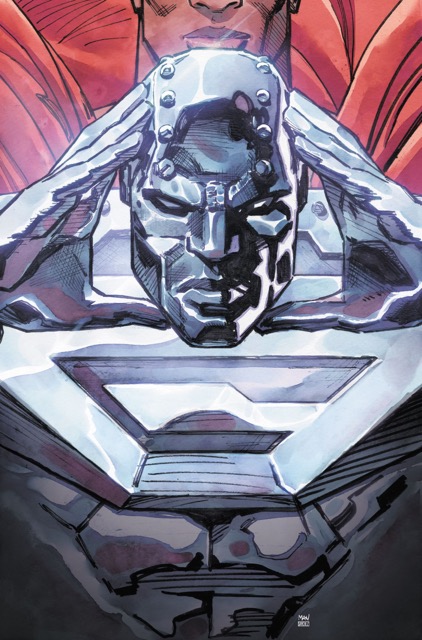 (W) MICHAEL DORN (A) SAMI BASRI (CA) CLAY MANN
The Metropolis of the future is here today, but can it survive a terrorist who's out for revenge against its builder—John Henry Irons, a.k.a. Steel—and his company, Steelworks…and who possesses secrets that could undo everything John has worked so hard to build?
Writer Michael Dorn (the voice of Steel in Superman: The Animated Series) teams up with artist Sami Basri (Harley Quinn, Catwoman) to bring you the next chapter of Steel's saga in this not-to-be missed six-issue miniseries!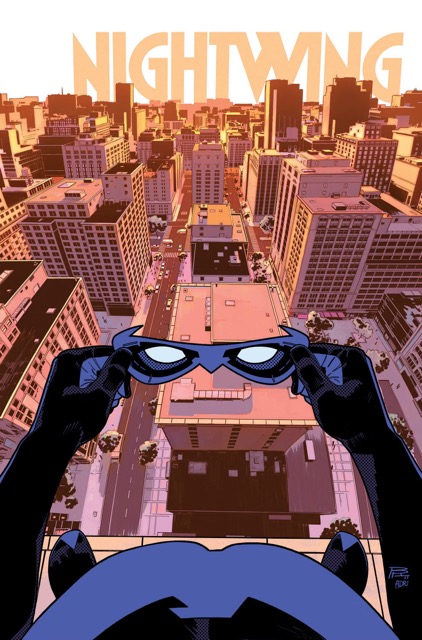 (W) TOM TAYLOR (A/CA) BRUNO REDONDO
Masterminds Tom Taylor and Bruno Redondo are back at it again to present Nightwing fans another special issue uniquely designed for them to be Nightwing for a day!
This oversize story will feature Nightwing from his point of view, allowing readers to use his escrima sticks and leap through Blüdhaven! You don't want to miss this issue, as there'll be other surprises along the way, including who'll show up beside you!
DC Pride is back again with a brave and bold and all-new collection of stories starring DC's fan-favorite stable of LGBTQIA+ characters—many of whom will find themselves in thrilling team-ups the likes of which you've never seen before!
Harley Quinn and Poison Ivy go to extreme measures to get a little alone time… but there's nowhere on the planet Crush can't crash! Jon Kent gets a comprehensive course in dark magic when John Constantine sics a golem on him. Tim Drake and Connor Hawke learn that there's nothing more awkward than reuniting with an old friend after you've both come out and one of you was indoctrinated by the League of Shadows for a while. Circuit Breaker struggles to stifle his powers after the Flash of Earth-11 leaps out of the time stream and knocks them both into another dimension. Just how far would Flashlight go to honor his lost love? All these stories and many more in DC Pride 2023!
This year's anthology also includes an introduction by Phil Jimenez, a 5-page preview of Dreamer's YA debut written by Nicole Maines and drawn by Rye Hickman, plus a parade of pinups by Babs Tarr, Maria Llovet, Brandt & Stein, Noah Dao, Travis G. Moore, and more!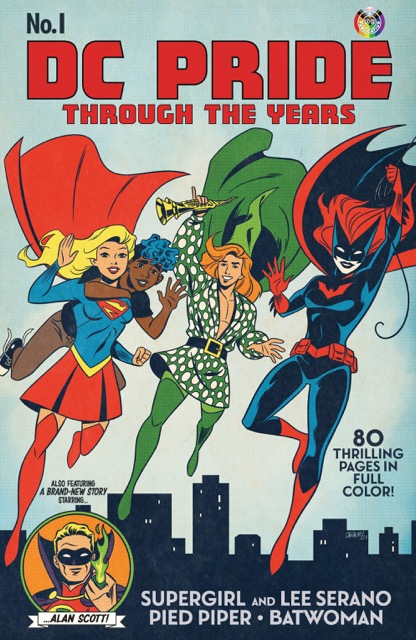 DC PRIDE: THROUGH THE YEARS #1
Take a journey through over 30 years of fan-favorite LGBTQIA+ characters in the DC Universe with this collection that not only remembers and celebrates three landmark issues of days past but also teases exciting new stories yet to come!
DC Pride: Through the Years collects: The Flash #53 (1991), in which villain-turned-hero Pied Piper comes out to his friend the Flash and helps thwart a dastardly villain. Detective Comics #854 (2009), the thrilling beginning of Batwoman's first solo series, which would launch her into stardom. Supergirl #19 (2018), which tells the story of Lee Serano—a nonbinary teenager who befriends the Girl of Steel. An all-new story starring Alan Scott, which will light the way to his next great adventure as Green Lantern!
Graphic Novels & Collected Editions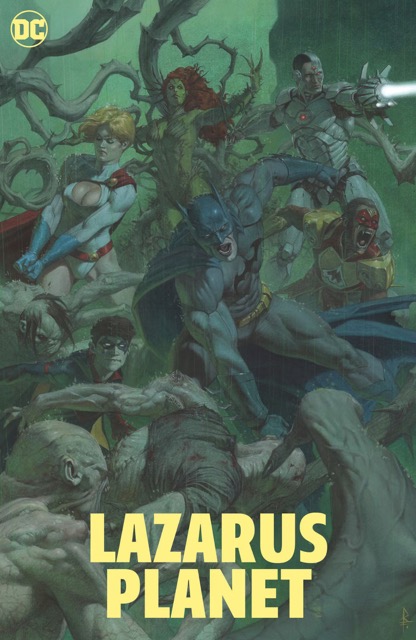 The Lazarus volcano has erupted, releasing clouds of its unique lava into the atmosphere and causing bizarre and dangerous rainstorms all over the world. Those who survive exposure to the storms are transformed: those without superpowers gain powers, and those who had powers before—including some of the DC Universe's heaviest hitters—find their abilities amplified or changed in unexpected ways… or both! With Batman out of commission, it's up to Robin to assemble the world's greatest heroes to stop the storm and defeat the deadly villains who caused it.
Collecting Lazarus Planet: Alpha, Lazarus Planet: Assault on Krypton, Lazarus Planet: We Once Were Gods, Lazarus Planet: Legends Reborn, Lazarus Planet: Next Evolution, Lazarus Planet: Dark Fate, and Lazarus Planet: Omega!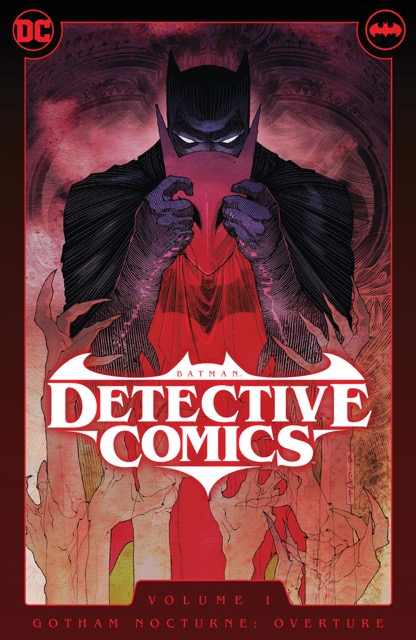 BATMAN: DETECTIVE COMICS HC VOL. 1: GOTHAM NOCTURNE: OVERTURE
(W) RAM V & SIMON SPURRER (A) RAFAEL ALBUQUERQUE & DANI (CA) EVAN CAGLE
Something is terribly wrong with Batman. No matter the tests Bruce takes, nor the numbers he counts, the greatest detective in the world can't pin down the source of this creeping dread—of his own inner demons and a looming mortality. Meanwhile, real demons roam the shadows as an ancient melody haunts the Gotham night. As Batman investigates the songs and the demons of Gotham, he is forced to confront the oldest question: Has there has been a demon within him all along? And if so, what does it want… and why hasn't it taken over yet?
Collects Detective Comics #1062-1065.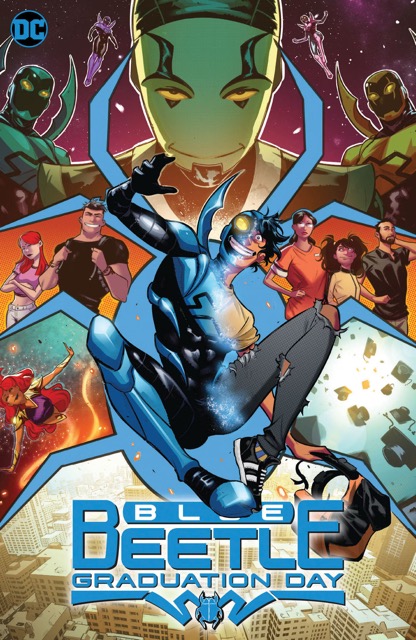 BLUE BEETLE: GRADUATION DAY TP
(W) JOSH TRUJILLO (A) ADRIAN GUTIERREZ
Jaime Reyes has a lot to juggle. Whether it's his finals for senior year or a new villain tearing up El Paso, he is always torn between two worlds. But after his worlds come crashing together at his high school graduation, nothing will ever be the same. A message from the Reach bombards Jaime's scarab, Khaji Da, and it starts throwing off his connection to the device. And as if that weren't enough, his parents and friends are pressuring him about his next steps in life. But what's hidden here on Earth that's drawing the Reach back? And where did this Fadeaway come from? Can Jaime find balance in his life and rise to become a true hero, or is it curtains for Blue Beetle?
Collects Blue Beetle: Graduation Day #1-6.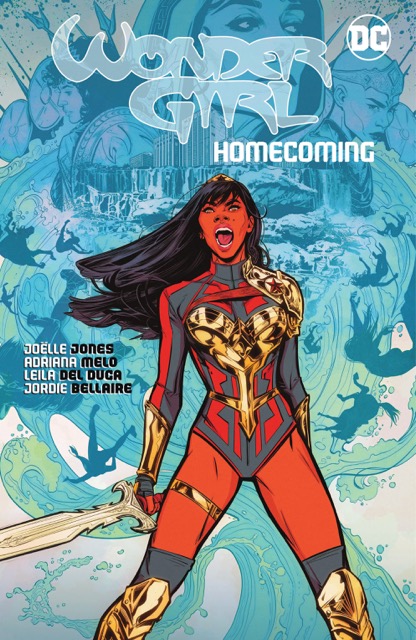 WONDER GIRL: HOMECOMING TP
(W/CA) JOELLE JONES (A) VARIOUS
The story of Wonder Girl, Yara Flor, starts here! Raised in the exotic, far-off land of Boise, Idaho, Yara has always felt something was missing from her life—and now she is headed to Brazil to find it! Unbeknownst to Yara, her arrival will set off a series of events that will change the world of Wonder Woman forever. Her return has been foretold by an ancient prophecy, and with that comes the undivided attention of benevolent gods from pantheons beyond. Danger lurks around every corner, but is this young hero ready for her journey?
Collects Wonder Girl #1-7, Future State: Wonder Woman #1-2, and a selection from Infinite Frontier #0.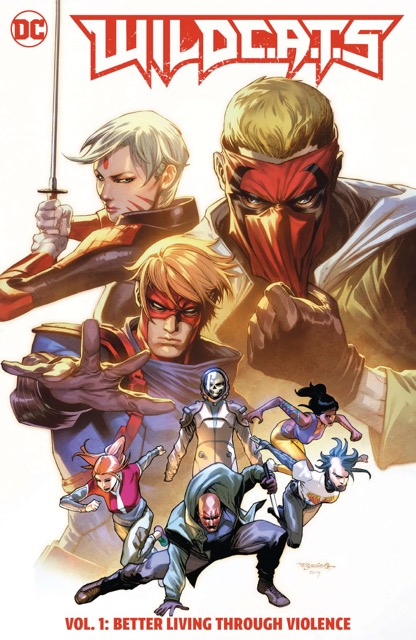 WILDC.A.T.S TP VOL. 1: BETTER LIVING THROUGH VIOLENCE
(W) MATTHEW ROSENBERG (A) STEPHEN SEGOVIA
Spinning out of the pages of Batman comes the senses-shattering new series! With record-breaking profits and mind-blowing innovations being announced all the time, the HALO Corporation has been working in secret on a new project—a covert paramilitary strike force operating out of the darkest shadows of the DC Universe. Cole "Grifter" Cash has assembled a motley crew of weirdos, maniacs, and killers with a singular purpose: bribe, blackmail, kidnap, kill, and generally do whatever it takes to save the world!
Collects WildC.A.T.s #1-6 and stories from the Wildstorm 30th Anniversary Special!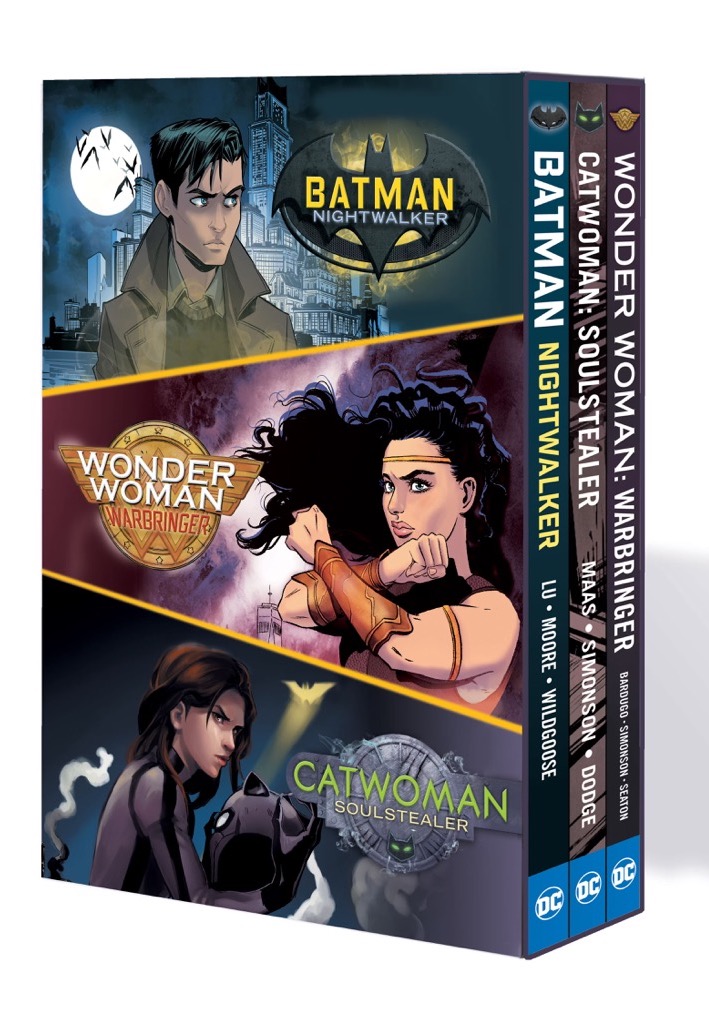 THE DC ICONS SERIES: YA GN BOXED SET
The instant New York Times bestselling YA novels, released as graphic novel adaptations, now available in a box set! Fans of Marie Lu, Leigh Bardugo, and Sarah J. Maas can now experience their favorite Batman, Wonder Woman, and Catwoman YA novels in this stunning collection of the graphic novel adaptations, featuring art by celebrated talents Chris Wildgoose, Kit Seaton, and Samantha Dodge and expert adaptation by renowned writers Louise Simonson and Stuart Moore.
Do not miss the popular series collected for the first time in this box set of DC's most iconic heroes: Batman: Nightwalker, Wonder Woman: Warbringer, and Catwoman: Soulstealer.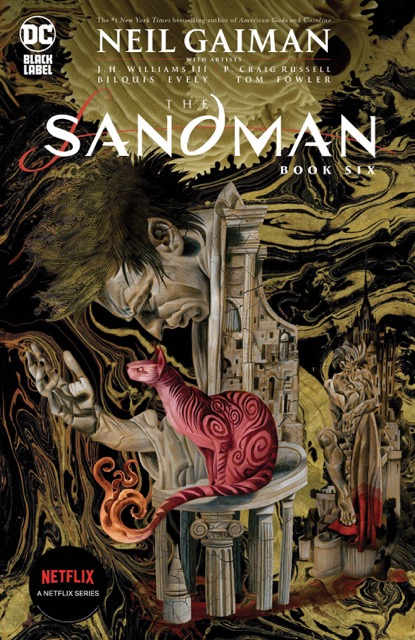 From the imagination of New York Times bestselling author Neil Gaiman comes this final volume of stories that find him revisiting Morpheus, the Endless, the realm of the Dreaming, and beyond.
In the Hugo Award-winning prequel series The Sandman: Overture, illustrated by J.H. Williams III, Gaiman returns to the Sandman Universe after a 17-year break to spin a tale in which Morpheus must save the universe from a rogue star. The comic book version of The Sandman: The Dream Hunters adapts the Dream Hunters prose novel into a lush four-part miniseries drawn by P. Craig Russell. And in The Sandman Universe, plotted by Gaiman, writers Simon Spurrier, Kat Howard, Nalo Hopkinson, and Dan Watters expand upon the characters and worlds Gaiman created for a new generation of readers.
The Sandman Book Six is the perfect bookend for Sandman completists and fans of modern fantasy.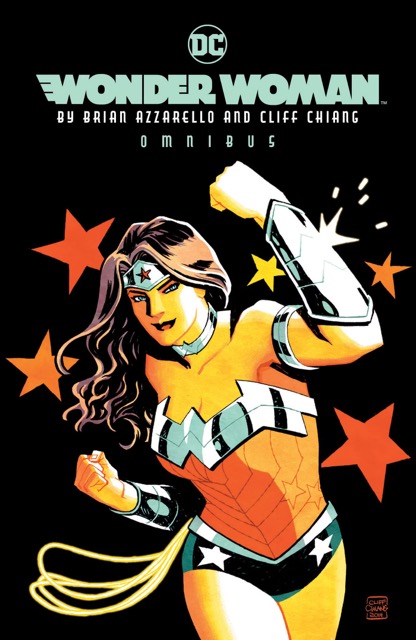 WONDER WOMAN BY BRIAN AZZARELLO & CLIFF CHIANG HC OMNIBUS (2023 EDITION)
(W) BRIAN AZZARELLO (A) VARIOUS (CA) CLIFF CHIANG
Writer Brian Azzarello (100 Bullets, Dark Knight III: The Master Race) and artist Cliff Chiang's (Paper Girls) reimagining of one of comics' most iconic characters—Wonder Woman—is collected here in a single volume!
This bold take on the Amazonian warrior princess collects the full run from Wonder Woman #0-35, #23.2, and a story from Secret Origins #6 as well as nearly 50 pages of character designs, sketch material, scripts, and more.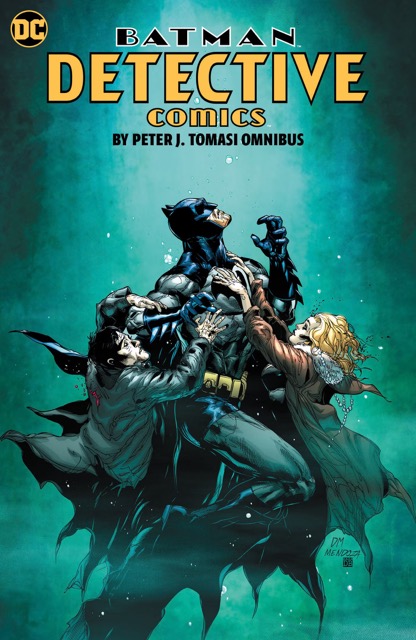 BATMAN: DETECTIVE COMICS BY PETER J. TOMASI HC OMNIBUS
(W) PETER J. TOMASI (A) VARIOUS (CA) DOUG MAHNKE & JAIME MENDOZA
Writer Peter J. Tomasi's prolific Detective Comics run raised the stakes for the Dark Knight's adventures in Gotham City. Together with artists Doug Mahnke, Brad Walker, Kyle Hotz, and others, Tomasi crafted numerous iconic storylines—such as "Mythology," "Medieval," and "Cold Dark World"—that pushed Batman and his rogues to the edge, blurring the lines between heroes and villains.
This volume collects Detective Comics #994-999, #1001-1016, #1018-1033, Detective Comics Annual #2-3, Batman: Pennyworth R.I.P. #1, and a story from Detective Comics #1000 and Detective Comics (New 52) #27.
If anything jumped out to you, remember to message us or let us know next time you're in the shop! You get a text the second it arrives in the shop and we place a copy aside just for you so you don't miss out!
We do these each month so keep an eye out for the next post!
Have a great month and happy reading 💚