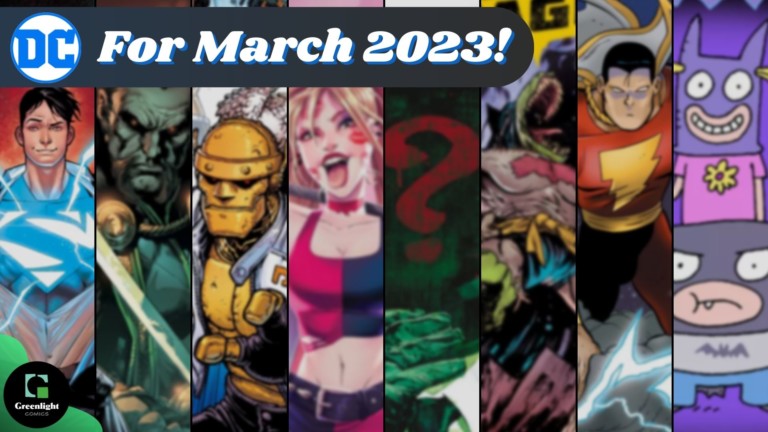 The new issue of DC Comics Preview catalog DC Connect has arrived! Here is our breakdown of the new comics series to jump on, plus what collected editions are arriving from March 2023! You can find the rest of our Previews Picks for other Comics & Manga, as well as Marvel Comics future releases over on the blog!
DC Comics are currently preparing their latest… thing? It's kind of an event but it is more so just a nice way for them to make new jumping on points and new series. Check out their teaser timeline below! Hey at least they haven't blown up everything like their live-action Film division. Yikes!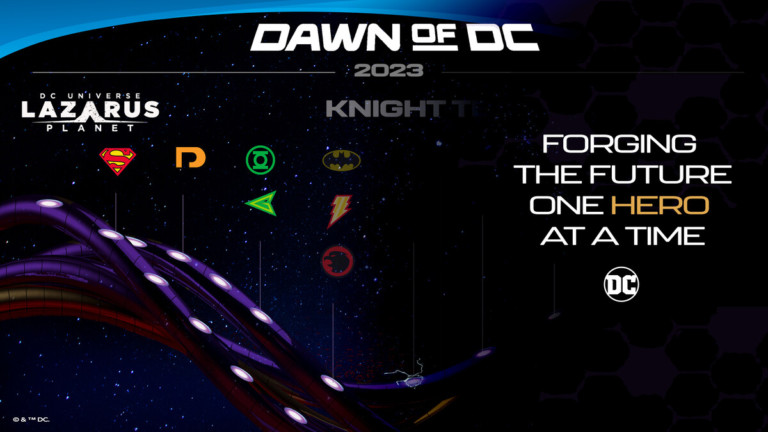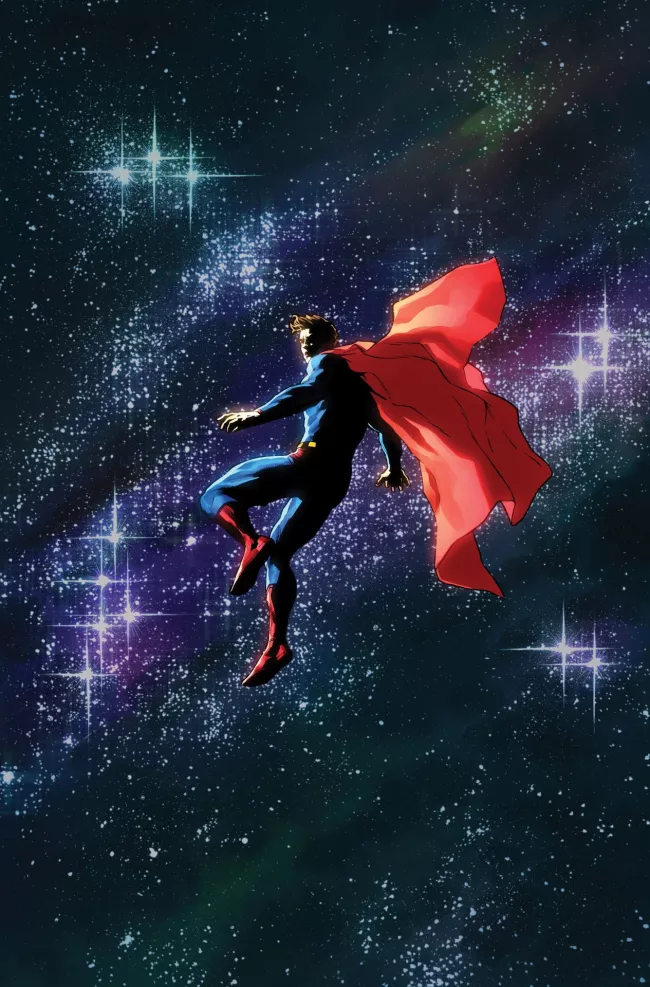 SUPERMAN'S ODYSSEY OF SOLITUDE!
After Superman is called away on a routine Justice League mission, Lois Lane awakens to find a complete stranger standing in her living room. The Man of Steel, home much sooner than expected, reveals he has, in fact, been lost in space for 20 years. Nothing and no one seem familiar to him anymore, and the timeless bond between them has been severed… or has it? Can love conquer all? Superman's 85th anniversary celebration continues with this all-new blockbuster 10-issue series from the creators of the Eisner-nominated Deathstroke series, CHRISTOPHER PRIEST, CARLO PAGULAYAN and JASON PAZ.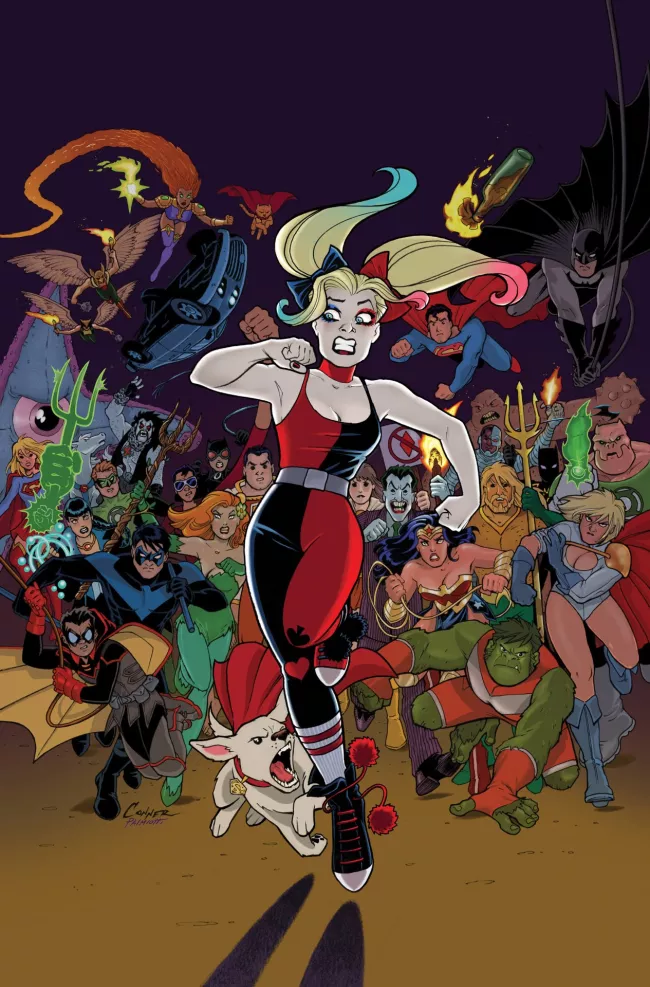 MULTIVERSITY: HARLEY SCREWS UP THE DCU #1
AT LEAST SHE DOESN'T HAVE TO TOUCH THE MOVIES!
Harley's back in Coney for a long-overdue reunion with old friends, old haunts, and… an old time machine?
You heard right! A mysterious benefactor has left Harley a time machine, and after giving it about a half second of thought, she decides to take it for a joyride. What could go wrong, right? Funny you should ask. Turns out a quick trip through time can screw up a few things… namely, the entire DC Universe!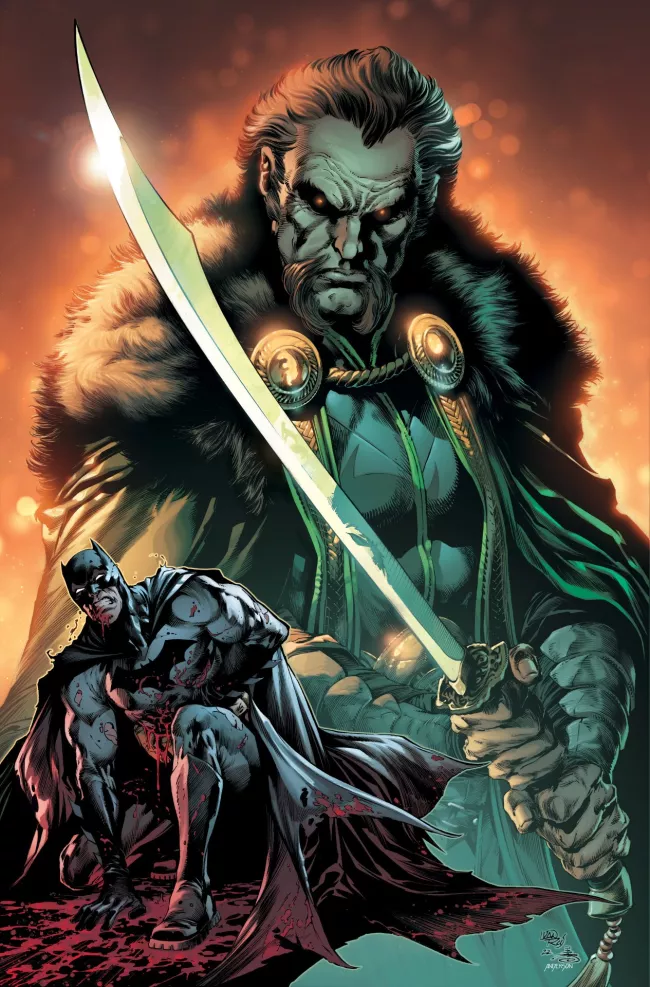 BATMAN - ONE BAD DAY: RA'S AL GHUL #1
WHY WON'T BATMAN SAVE THE WORLD?!
For centuries Ra's al Ghul has wanted to save the Earth from the worst of humankind, and for centuries he has failed. Ra's will remove Batman from the equation and save the world, re-creating it in his image and bringing the peace and prosperity all the good-hearted souls of this Earth deserve. Don't miss this epic tragedy from the all-star creative team of Tom Taylor (Nightwing, Superman: Son of Kal-El, DCeased) and Ivan Reis (Detective Comics, Blackest Night): the last of the One Bad Day specials, and one of the most epic to date.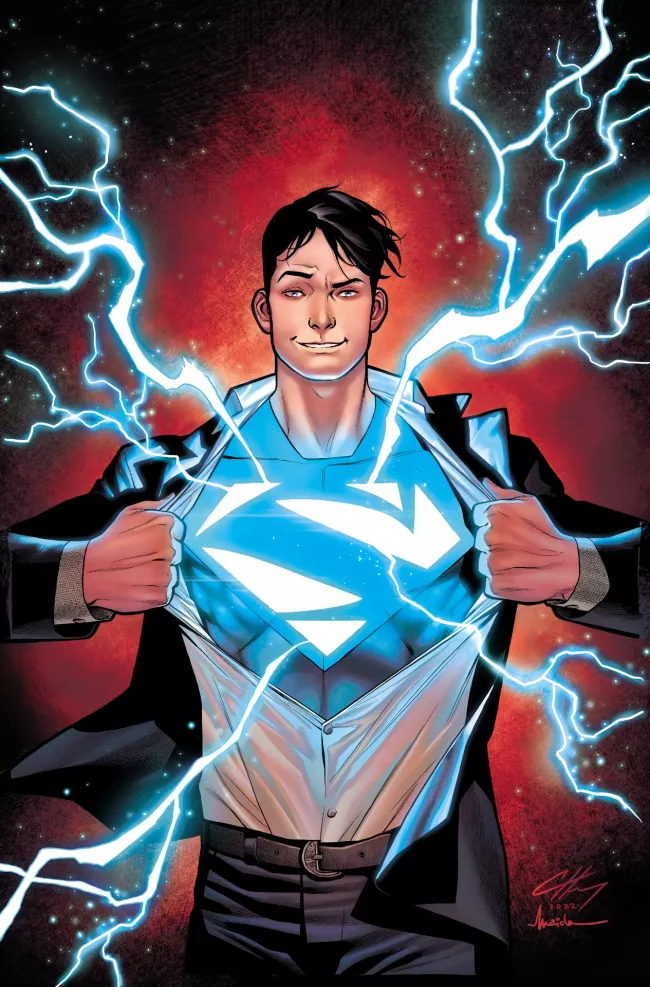 ADVENTURES OF SUPERMAN: JON KENT #1
ANOTHER SUPERMAN HAS FALLEN.
Across the Multiverse, Kal-Els are being murdered. Val-Zod, the Superman of Earth-2, believes only one man can help stop the killing, Kal-El's son, Jon Kent! Jon will have to step across dimensions and face the killer of the Kal-Els, the monstrous Ultraman, the man who kidnapped and tortured him for years. And Val-Zod is not acting alone in trying to save the Supermen. Who is the mysterious woman alongside him? And what is her shocking connection to the Super-Family?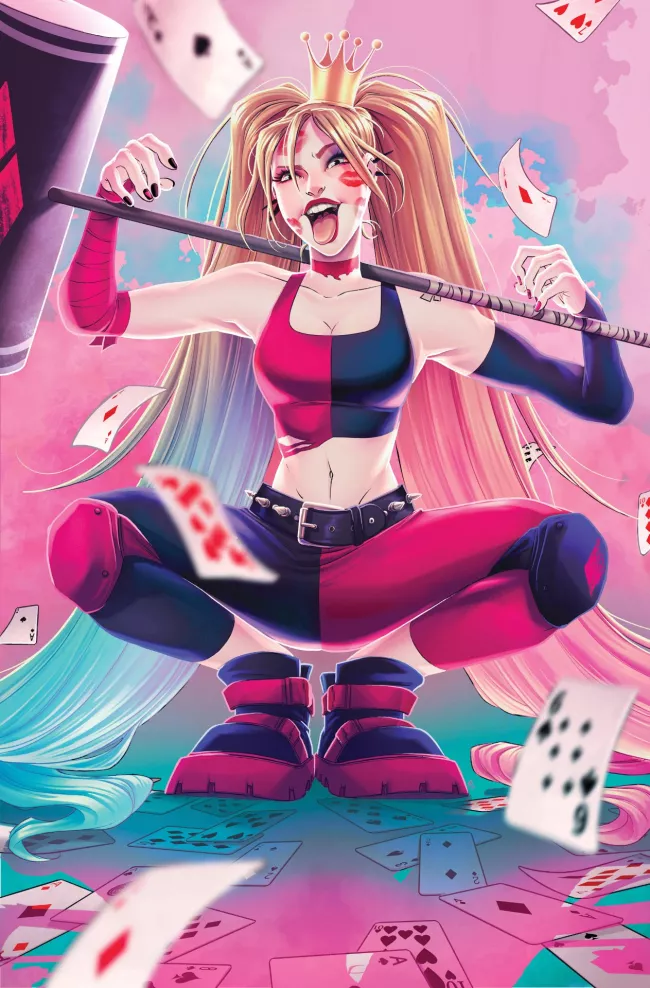 A NEW JUMPING ON POINT WITH SWEENEY BOO!
"Ever have one of those days where ya just can't catch a break? A day where you're really trying not to get into trouble while your girlfriend is out of town, but then some jerk attacks you at brunch, you get arrested for some teensy-weensy property damage, and you're sentenced to community service? Why, I tell you, it's enough to make a gal start seein' cartoon fishies every which way and such! Also featuring a very special in-continuity dream of Harley Quinn starring, you guessed it, moi, in the role of a lifetime, the magical-girl-clown protector of Gotham City!"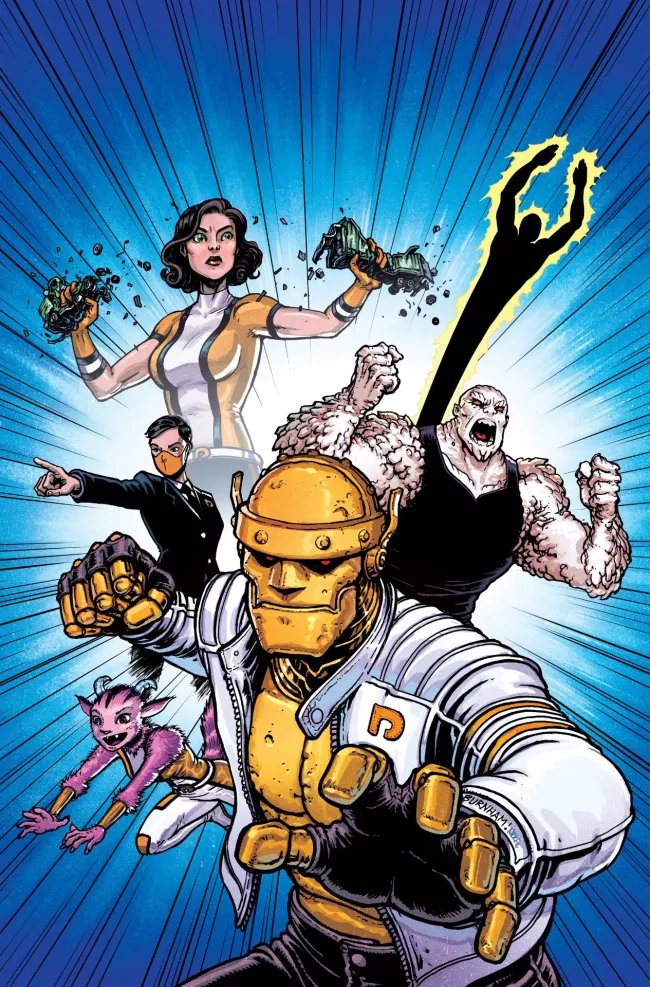 UNSTOPPABLE DOOM PATROL #1
THE WORLD'S STRANGEST HEROES ARE BACK IN THE DC UNIVERSE!
New metahumans have become misfits, shunned and imprisoned by a fearful society. They are hidden away in the dark, lost to a system that only sees them as weapons or guinea pigs, ticking time bombs that can only be defused by the Unstoppable Doom Patrol! Robotman, Elasti-Woman, and Negative Man are joined by their brand-new teammates Beast Girl and Degenerate and led by Crazy Jane's mysterious new alter, the Chief, on a mission of saving the world by saving the monsters!
Graphic Novels & Collected Editions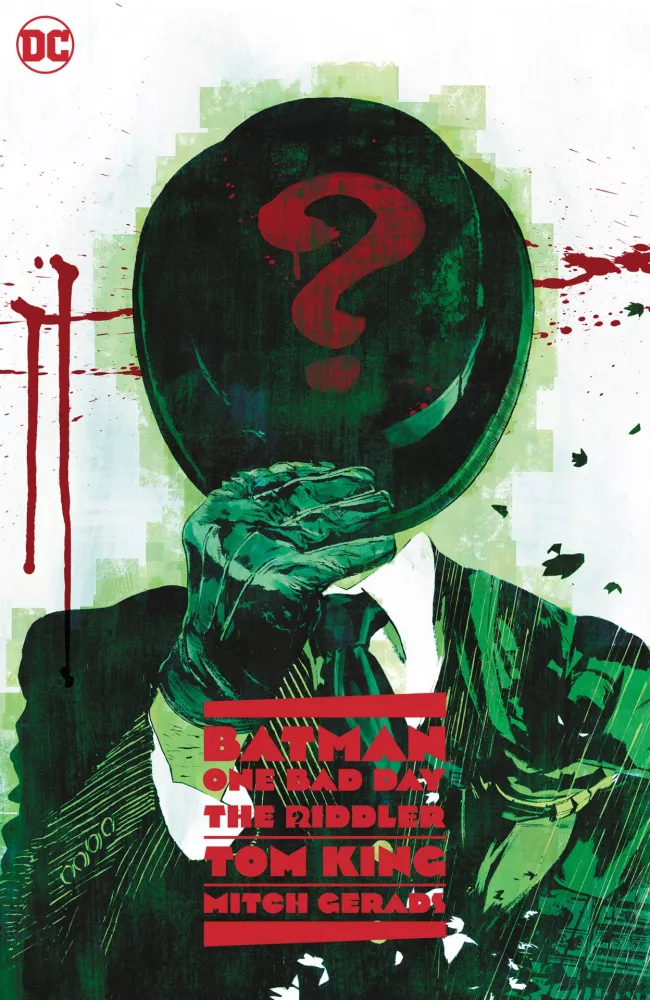 BATMAN - ONE BAD DAY: THE RIDDLER HC
NO RIDDLES. NO CLUES. GAME ON.
Tom King and Mitch Gerads, the Eisner Award-winning duo behind Mister Miracle, The Sheriff of Babylon, and Strange Adventures, reunite to dive deep into the mind of Batman's most intellectual foe… the Riddler. The Riddler has killed a man in broad daylight for seemingly no reason, but… there's always a reason. The Riddler is always playing a game; there are always rules. Batman will reach his wit's end trying to figure out the Riddler's true motivation in this epic psychological thriller.
This deluxe hardcover collects the first critically acclaimed, bestselling installment of the Batman – One Bad Day series.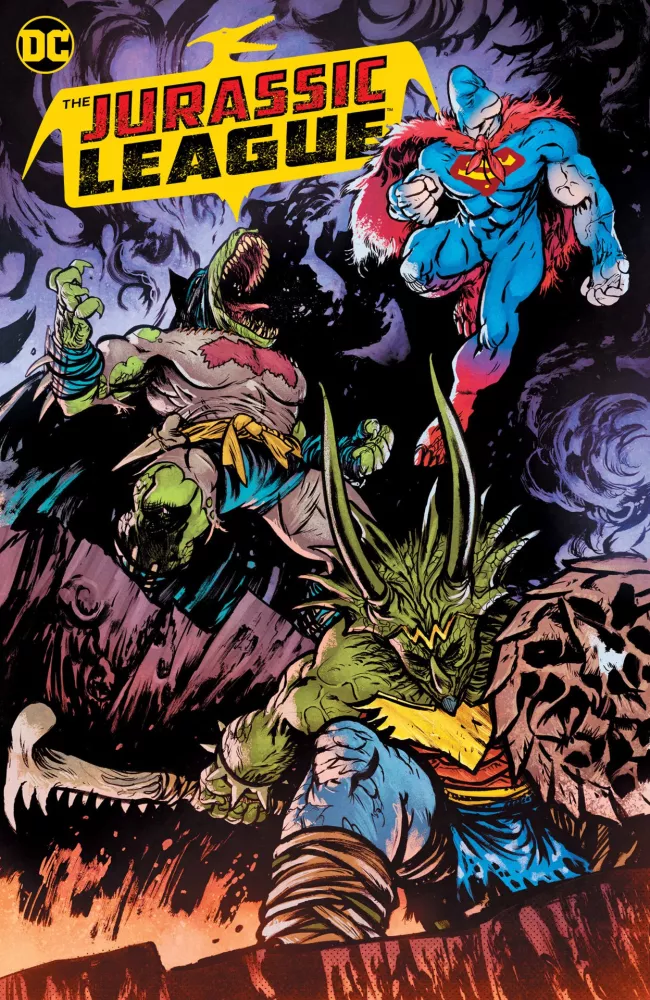 You know the story: an infant escapes the destruction of its home planet and is deposited on Earth to be raised by human parents. A goddess from a lost city defends truth. A theropod dons the visage of a bat to strike fear into evildoers' hearts. This heroic trinity, alongside a league of other super-powered dinosaurs, join forces to save a prehistoric Earth from the sinister machinations of a horrific menace. Wait… what? Okay, maybe you don't know the story. So join us and bear witness to a brand new, yet older than time, adventure and experience the Justice League as you've never seen them before!
Collects The Jurassic League #1-6.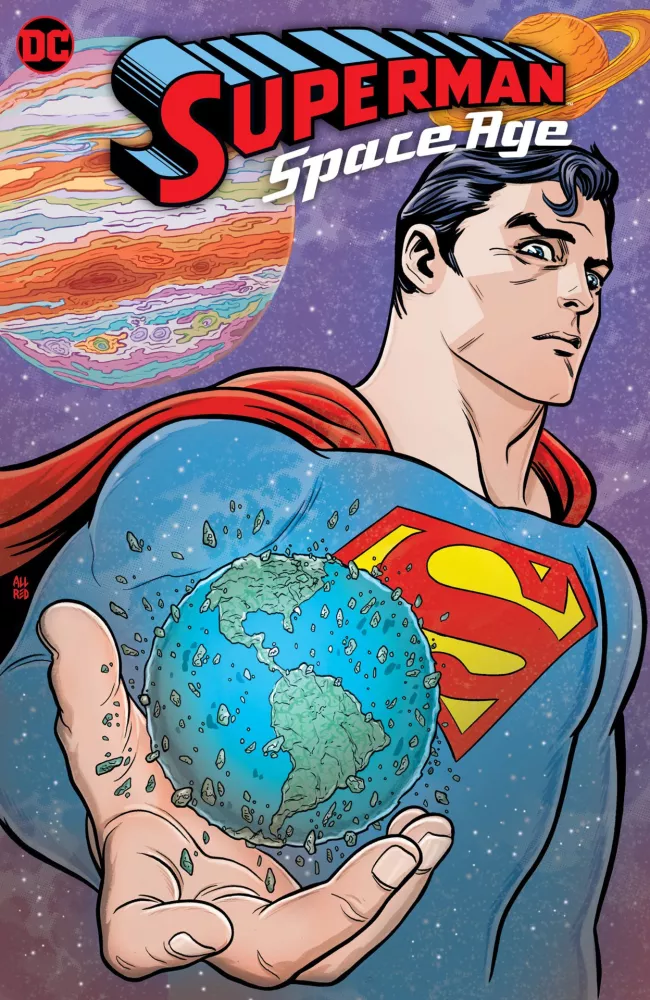 Meet Clark Kent, a young reporter who just learned that the world will soon come to an end, and there's nothing he can do to save it. Sounds like a job for his alter ego… Superman! After years of standing idle, the young man from Krypton defies the wishes of his fathers to come out to the world as the first superhero of the Space Age. As each decade passes and each new danger emerges, he wonders whether this is the one that will kill him and everyone he loves. Superman realizes that even good intentions are not without their backlash as the world around him transforms into a place as determined to destroy itself as he is to save it.
Collects Superman: Space Age #1-3!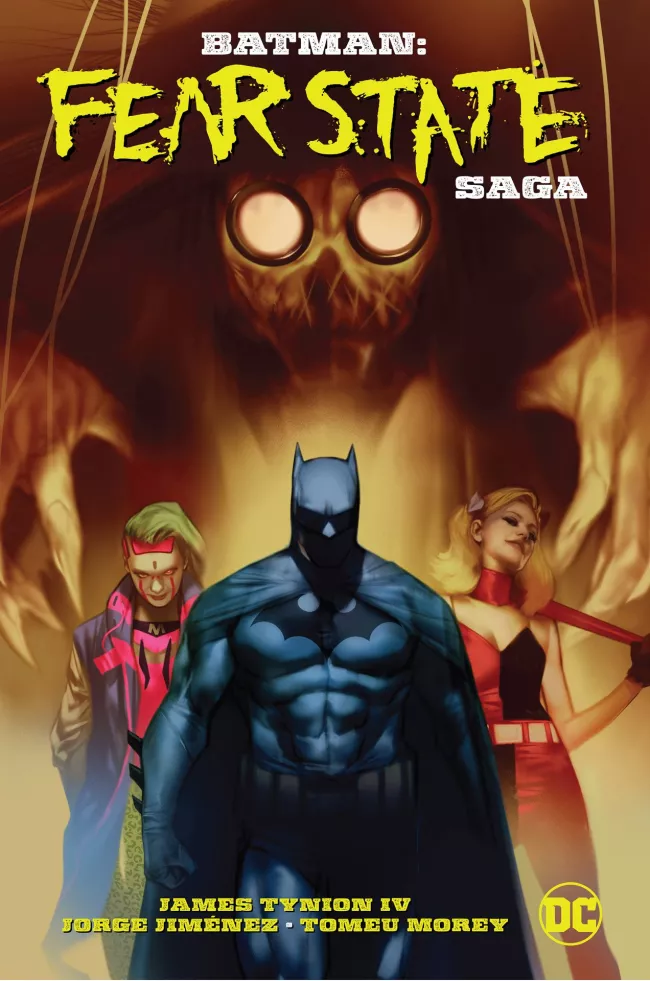 BATMAN: FEAR STATE SAGA TP
The definitive Fear State collection is here! Gotham City is on the brink of martial law as Batman fights a two-front battle! The Scarecrow is unleashing a devastating attack on the city while the Magistrate has made its move to invade! Gotham is on the verge of a violent evolutionary path, and the danger level to Batman and his allies reaches a fever pitch!
Batman: Fear State Saga collects Batman #112-117, Batman Secret Files: The Gardener #1, Batman Secret Files: Peacekeeper #1, Batman Secret Files: Miracle Molly #1, Batman: Fear State: Alpha #1, and Batman: Fear State: Omega #1!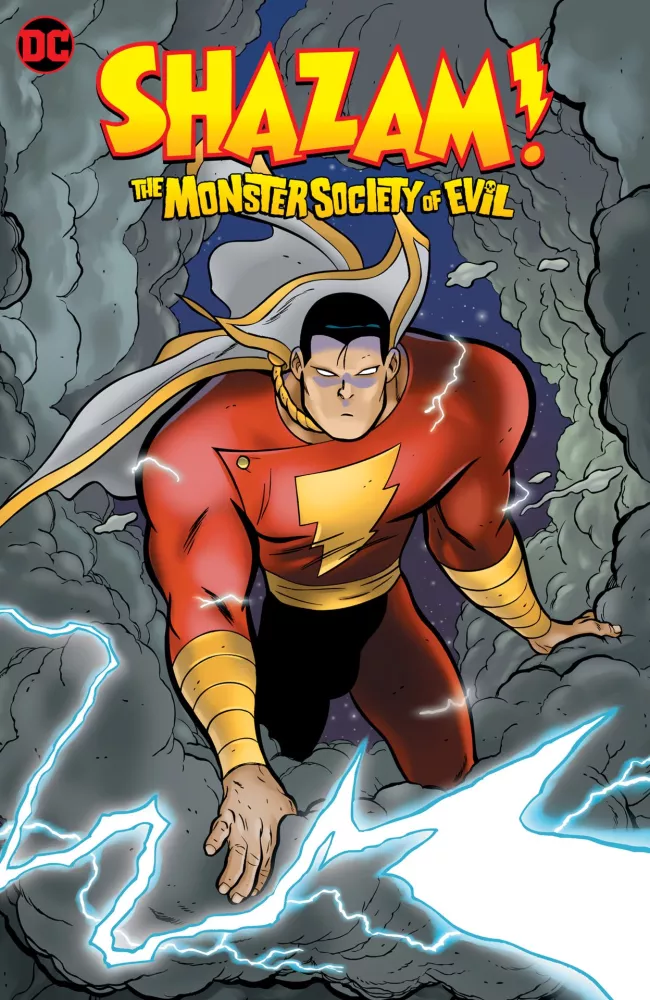 SHAZAM!: THE MONSTER SOCIETY OF EVIL HC
Jeff Smith, the award-winning writer and illustrator of Bone, brings his talent for crafting stories with adventure, humor, and gorgeous artwork to DC Comics with this nostalgic reimagining of Shazam! When young orphan Billy Batson follows a mysterious stranger onto the subway, he never imagines he's entering a bizarre world of powerful wizards, talking tigers, kid-eating monsters, giant robots, political intrigue, and mysterious villains. But Billy encounters all that and more when the wizard gives him a magic word that transforms him into the World's Mightiest Mortal!
Collects Shazam!: The Monster Society of Evil #1-4.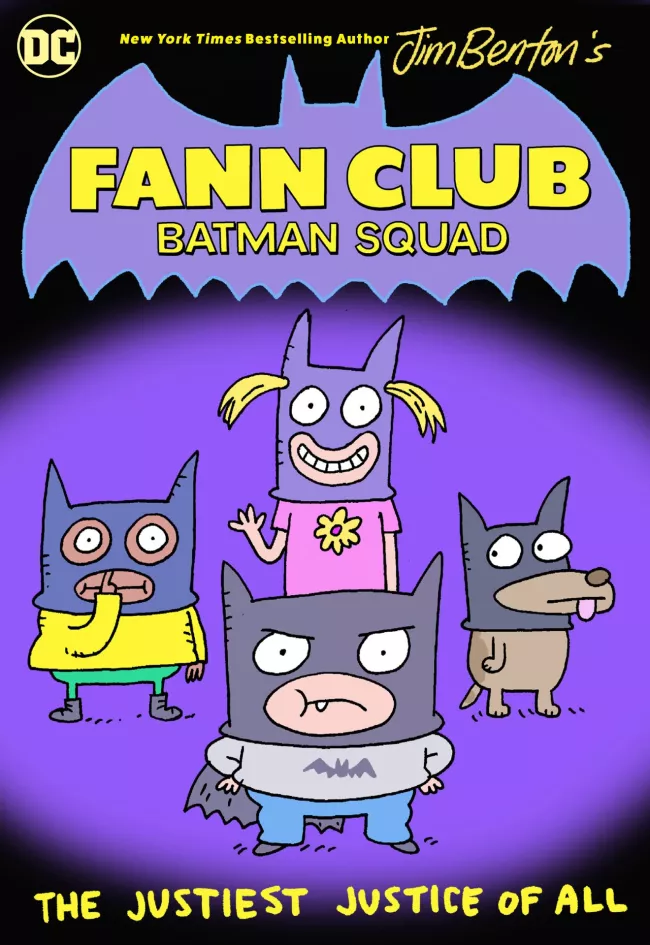 FANN CLUB: BATMAN SQUAD GN
ERNEST FANN IS THE WORLD'S BIGGEST BATMAN… FAN!
And as the most knowledgeable about all things super-heroic, it is up to Ernest to recruit the finest crime-fighters on Earth! Together with his babysitter, Harriet, his best friend, Jack, and his faithful fido, Ernest is ready to teach his recruits all about secret identities, the best ways to lurk, and how to stop crime… maybe?
SHAZAM!: POWER OF HOPE HC
Between capping volcanoes, foiling bank robberies, and averting nuclear disasters, Captain Marvel has constantly faced challenges, leaving his young alter ego, Billy Batson, little time for his own life. But when Billy receives a request for Captain Marvel to appear at a children's hospital, the Captain encounters one special child who deeply affects the hero and shows how human the World's Mightiest Mortal is.
Written by Emmy Award-winning writer Paul Dini and illustrated by Eisner Award-winning artist Alex Ross, Shazam!: Power of Hope is a personal tale of frustration, triumph, despair, and joy for all ages.
From writer Alan Moore (Watchmen, V for Vendetta) and artist Gene Ha (Justice League) comes this sci-fi epic following the exploits of the police officers of Precinct 10, or Top 10, as they contend with science villains and super-crimes in the vast city of Neopolis and beyond.
This softcover compendium collects the entire Eisner Award-winning series and its spin-offs, including Top Ten #1-12, America's Best Comics Special #1, Smax #1-5, Top Ten: The Forty-Niners, Top Ten: Beyond the Farthest Precinct #1-5, Top Ten: Season Two #1-4, and Top Ten: Season Two Special #1.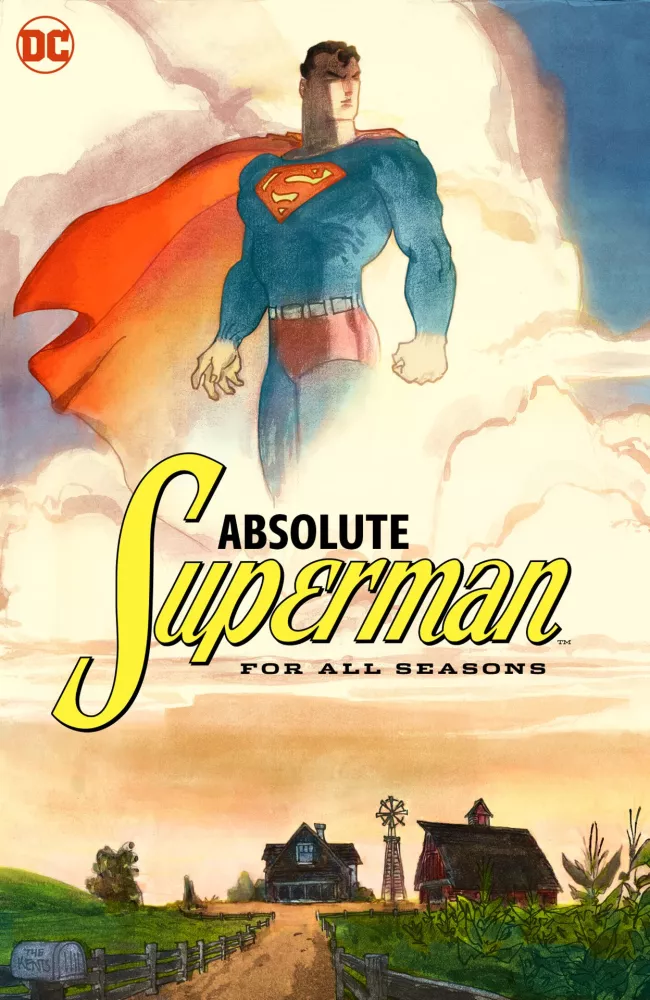 ABSOLUTE SUPERMAN FOR ALL SEASONS HC
Before Superman became a living legend and icon, he was just a farm boy in Kansas named Clark who was coming to terms with the enormous power that he was blessed with. Driven by the desire to do more with his abilities, Clark moves from Smallville to Metropolis, makes new friends and enemies, and embarks on a legacy that will change the world. Written and illustrated by the Eisner Award-winning team of Jeph Loeb and Tim Sale, Superman for All Seasons is an imaginative and beautifully illustrated tale of the Man of Steel's formative years. Featuring the stunning colors of artist Bjarne Hansen over Sale's bold linework, this edition is a tribute to both the Man of Tomorrow and the incomparable Tim Sale.
This oversize Absolute edition collects Superman for All Seasons #1-4 plus stories from Superman #226, Superman/Batman #26, Solo #1, and Superman/Batman Secret Files 2003 #1. Also included are two new forewords by Sale's frequent collaborators Jeph Loeb and Richard Starkings.
If anything jumped out to you, remember to message us or let us know next time you're in the shop! You get a text the second it arrives in the shop and we place a copy aside just for you so you don't miss out!
We do these each month so keep an eye out for the next post!
Have a great month and happy reading 💚