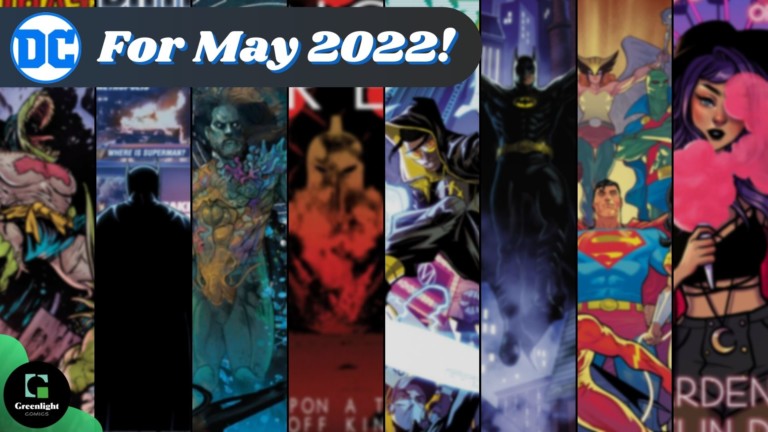 The new issue of DC Comics Preview catalog DC Connect has arrived! Here is our breakdown of the new comics series to jump on, plus what collected editions are arriving from May 2022! You can find the rest of our Previews Picks for other Comics & Manga, as well as Marvel Comics future releases over on the blog!
You know the story: an infant escapes the destruction of its home planet and is deposited on Earth to be raised by human parents. A goddess from a lost city defends truth. A Tyrannosaurus rex dons the visage of a bat to strike fear into evildoers' hearts. This heroic trinity, alongside a league of other super-powered dinosaurs, join forces to save a prehistoric Earth from the sinister machinations of Darkseid.
Wait… what? Okay, maybe you don't know the story. So join us and bear witness to a brand-new (yet older than time) adventure and experience the Justice League as you have never seen them before!
When an unknown alien ship enters Earth's atmosphere, disrupting global power and communications and plunging the planet into chaos, the world is left wondering…where is Superman when he is needed most? In the mysterious absence of the Last Son of Krypton, Batman must rally the rest of the Justice League to counter the alien threat…but first, he must quell a crime wave on the blacked-out streets of Gotham!
Gary Whitta (Kinda Funny, Rogue One: A Star Wars Story) and Darick Robertson (The Boys) have joined forces to tell a brutal and shocking adventure that will turn everything you think you know about Superman upside down!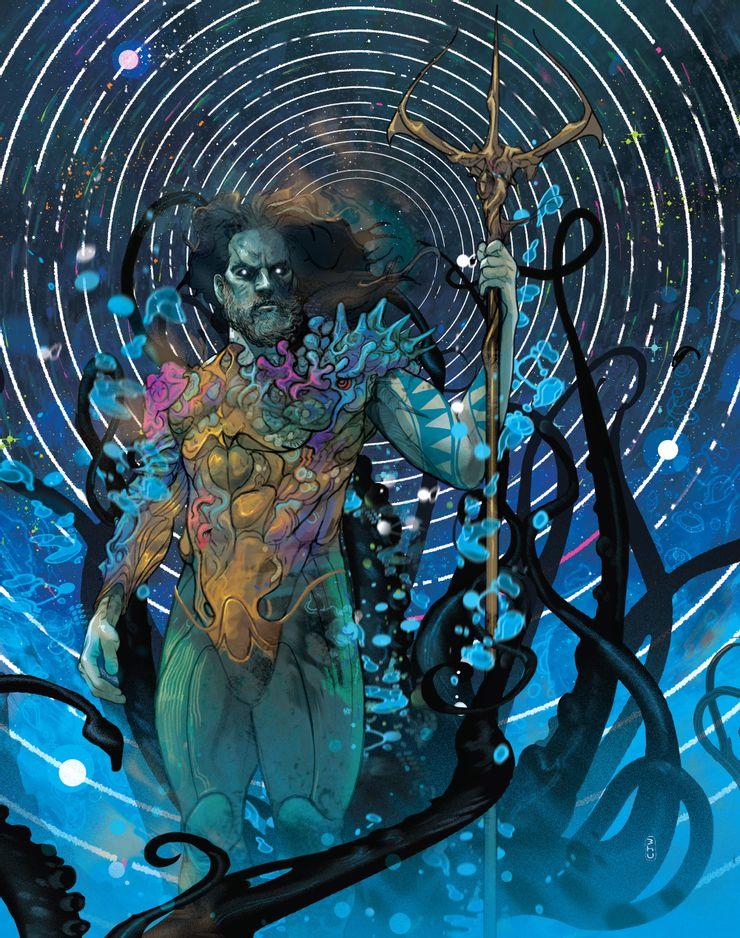 Deep in the Pacific Ocean, sits Point Nemo: the spaceship graveyard. Since the dawn of the space race, the nations of the world have sent their crafts there on splashdown, to sink beneath the silent seas. But there is something else at Point Nemo. A structure never made by human hands. The crew of the experimental submarine Andromeda, powered by a mysterious black-hole drive, have been chosen to investigate this mystery. But they aren't the only ones pursuing it. 
Bringing a bracing cosmic-horror sensibility to the world of Aquaman, rising superstars Ram V (Venom, The Swamp Thing) and Christian Ward (Thor, Invisible Kingdom) team up to put Arthur Curry through an exercise in psychological terror that could break the will of even a king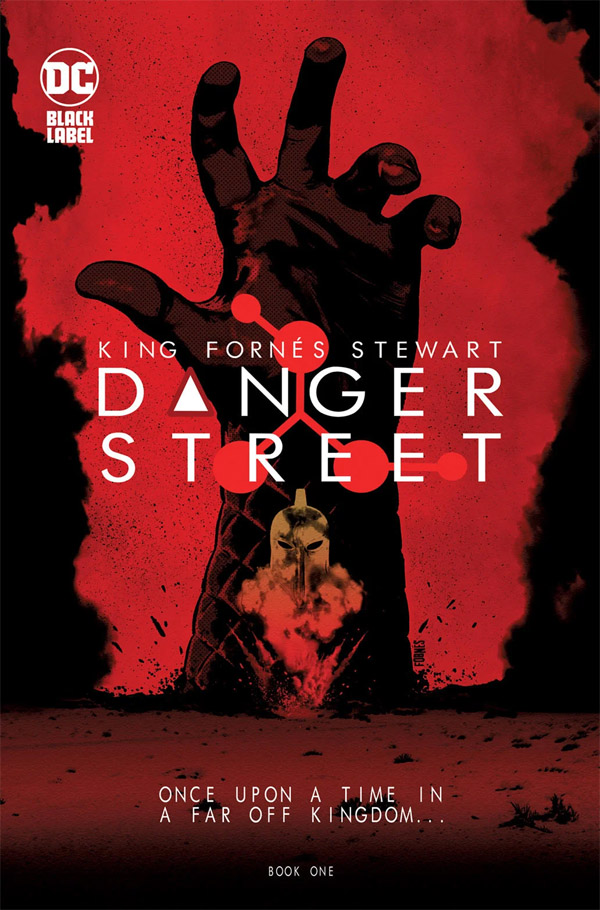 Inspired by the heroes and villains of 1st Issue Special, Tom King and Jorge Fornés (Rorschach) return for an unforgettable maxiseries. A multicharacter, multilayered crime drama starring some of DC's most obscure creations: no one will see it coming, but everyone will want to see where it goes!
Join Starman, Metamorpho, and Warlord as they look to prove themselves worthy. Each person the heroes encounter plays a crucial role in this sprawling yet gripping narrative that is a little bit silly, a whole lot dark, and completely cool. Expect the unexpected with a supporting cast featuring Manhunter, Lady Cop, the Green Team, and the Creeper! 
When Milestone returned, Reginald Hudlin and Denys Cowan weren't planning to stop there! Now they welcome you to a whole new realm of original characters, extending far beyond Dakota…welcome to Earth-M!
Nanotech engineers Dr. Kelly Vu and Dr. David Kim are committed to only one thing more than each other: using their regenerative nanobots to save the world.
Writer Greg Pak (Batman/Superman) and artist Khoi Pham (Teen Titans) team up to introduce two thrilling new superheroes in the body of one, with the power of billions of nanobots.
JUSTICE LEAGUE: ROAD TO DARK CRISIS #1
The Justice League has tragically fallen in battle, and now we see the aftermath. How does the world react to the Justice League being gone? Which heroes rise up…and which villains try to take advantage? And what dark forces are lying in wait to attack?
An all-star roster of DC talent showcases a world without a Justice League and sets the stage for next month's Dark Crisis event!
Witness the rise and fall of the Justice League! The event years in the making is here with Dark Crisis!
A prelude to DC Comics' biggest story of 2022! Includes a preview and art from Dark Crisis #1 coming, in June! Don't miss out on this Free Comic Book Day special featuring the blockbuster talents of Joshua Williamson, Jim Cheung, and Daniel Sampere! For free!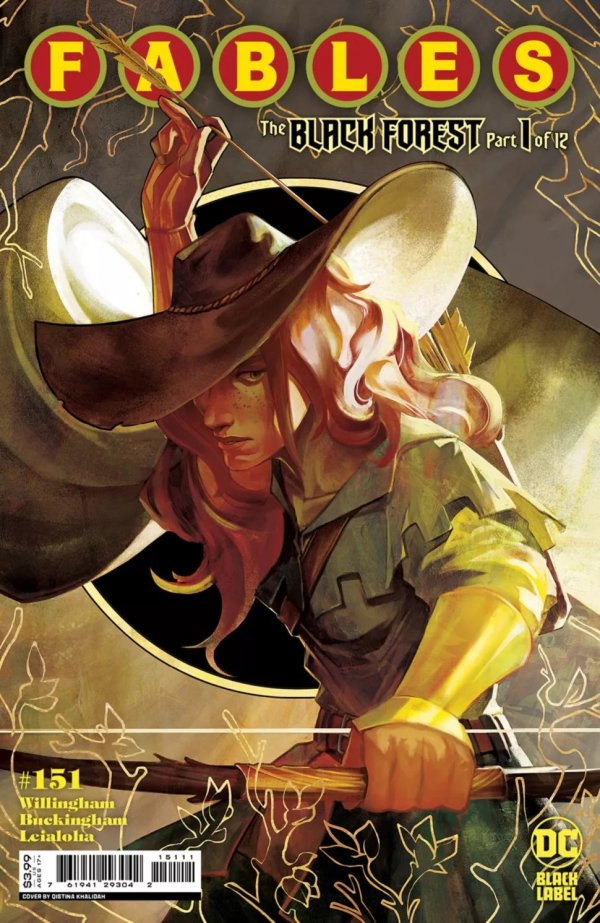 Just in time for the 20th anniversary of its launch, the acclaimed blockbuster that defined an era of Vertigo returns with an all-new 12-issue story.
This picks up right where Fables #150 left off, and also manages to provide a great new jumping on point into the world of Fabletown! 
Graphic Novels & Collected Editions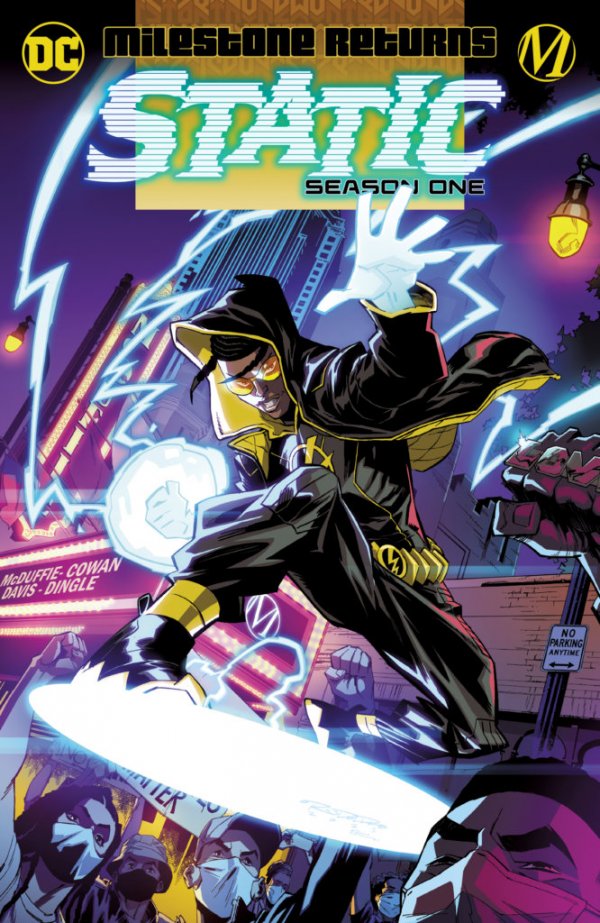 Brayden's top pick!
"The return of Static Shock to DC Comics through the Milestone name has been fantastic! Standout of this has definitely been the amazing work of artist Nikolas Draper-Ivey! I always loved the Static Shock cartoon show from the early 2000's and I was super excited when I saw he was making a comeback! I highly recommend!" – Brayden
A dynamic creative team of new comics voices and Milestone Media veterans have joined forces to open up a fresh chapter in the story of the most iconic Black teen superhero in comics history!
Collects Milestone Returns: Infinite Edition #0 and Static: Season One #1-6.
Step back into the Gotham of Tim Burton's seminal Batman movies! Batman '89 brings in screenwriter Sam Hamm (Batman, Batman Returns) and artist Joe Quinones (Dial H for Hero) to pull on a number of threads left dangling by the prolific director.
Gotham becomes torn in two as citizens dressed as Batman and The Joker duke it out in the streets. As D.A. Harvey Dent tries to keep the city together, he targets the one problem tearing it apart: Batman! Bruce Wayne embarks on a crusade to better Gotham as both himself and the Batman, but a young new hero on the scene stands in his way, claiming his mission is shortsighted.
Collects Batman '89 #1-6.
ZATANNA: THE JEWEL OF GRAVESEND GN
There's more to the mobsters, mystics, and mermaids in Coney Island, just ask born-and-raised resident Zatanna Starr. But the time for having fun in Luna Park comes to an end when a mystic's quest for a powerful jewel unravels everything Zatanna thought she knew about herself and her beloved neighborhood. Mysteries and magic surround her as she discovers the truth about her family's legacy and confronts the illusion that has been cast over her entire life.
From the bewitching mind behind The Casquette Girls, Alys Arden, and with enchanting artwork by popular Instagram artist Jacquelin de Leon, comes the story of a girl stuck in the middle of a magician rivalry and forced to choose between love, family, and magic without hurting anyone…or worse.
The award-winning team of writer Brian Michael Bendis and artist Alex Maleev are back with Checkmate. Leviathan has agents and acolytes all over the world—but what is the secret behind its power? The planet's last, best hope to infiltrate Leviathan may be Green Arrow, the Question, Talia al Ghul, and other unlikely allies converge to tackle Leviathan as members of the new Checkmate—but who is the surprise hero behind this team? Big clues to the future of the DC Universe start here! 
This volume collects Checkmate #1-6 and Leviathan Dawn #1.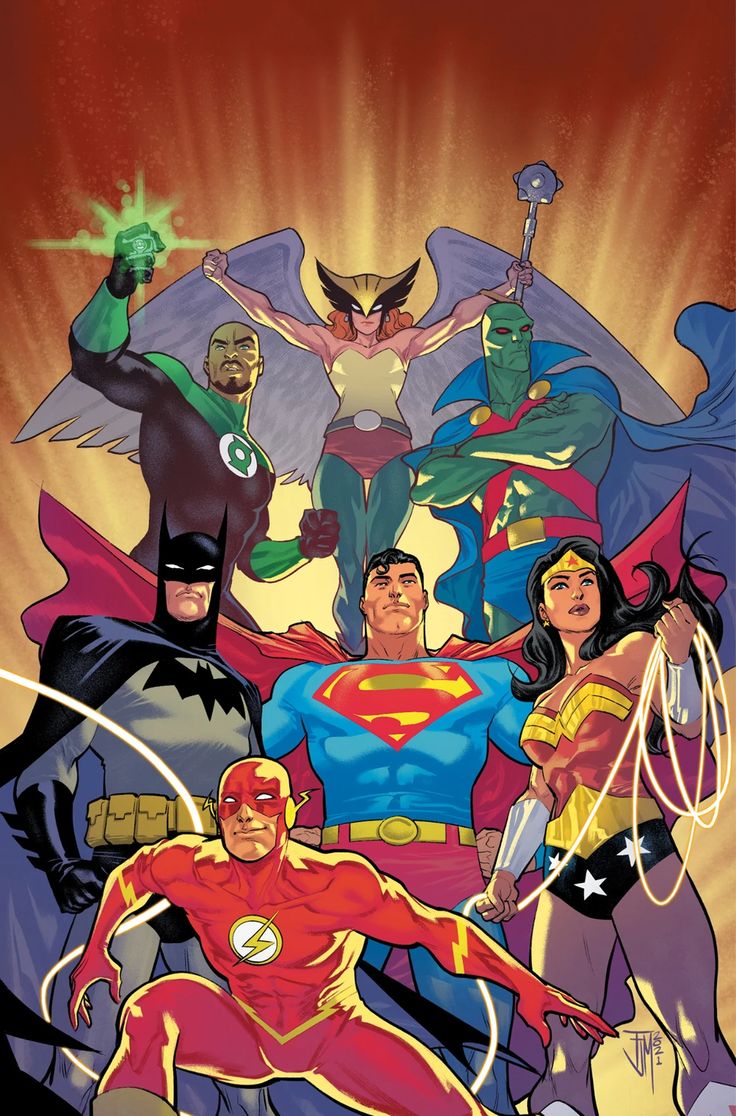 JUSTICE LEAGUE INFINITY TP
From Justice League Unlimited producer James Tucker and series writer J.M. DeMatteis comes an all-new season starring the World's Greatest Heroes!
The doors to the Multiverse are cracked open, sending the Justice League hurtling to different Earths, where things aren't quite as they appear! Can the Justice League band together with heroes across multiple Earths and put a stop to an ancient evil, or will all of existence disappear once and for all?
Collecting Justice League Infinity #1-7!
JUSTICE LEAGUE: LAST RIDE TP
Once, the Justice League was the most powerful collection of superheroes in the universe. But an unthinkable tragedy within its ranks has caused Batman, Superman, and Wonder Woman to go their separate ways, leaving the League broken and disbanded under a veil of anger and mistrust. Now, against the backdrop of the universe's greatest murder trial, can the League reconcile the past before they're eradicated by the greatest villains in the cosmos?
From writer Chip Zdarsky (Daredevil, Stillwater) and artist Miguel Mendonca (JLA, Nightwing).
TALES FROM THE DC DARK MULTIVERSE II TP
What dark realities exist within the realms of the Dark Multiverse? Follow Batman, Wonder Woman, and the Justice League as our heroes through these crumbling and shattered worlds! 
Collects Wonder Woman #8; Batman #608; Flashpoint #1; Dark Nights: Metal #1; Dollar Comics: Crisis on Infinite Earths #1; Tales from the Dark Multiverse: Batman: Hush #1; Tales from the Dark Multiverse: Flashpoint #1; Tales from the Dark Multiverse: Wonder Woman: War of the Gods #1; Tales from the Dark Multiverse: Crisis on Infinite Earths #1; Tales from the Dark Multiverse: Dark Nights Metal #1.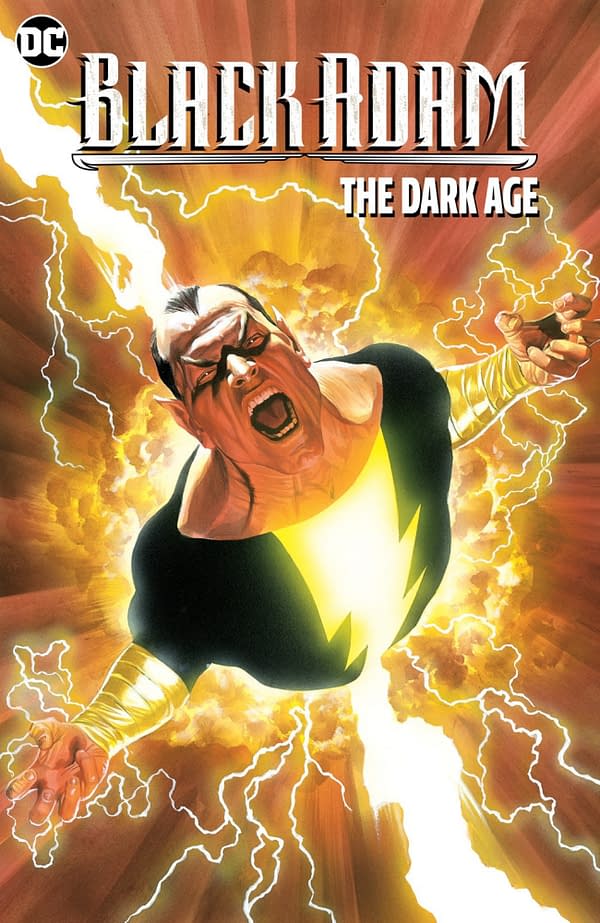 BLACK ADAM: THE DARK AGE (NEW EDITION)
A new printing before the Black Adam movie hits cinemas!
With the power of the gods stripped from him, Teth-Adam is on a quest to find both the magical word that will restore him as Black Adam and the one thing that always kept his heart from turning completely black with rage: his deceased wife, Isis!
Collects the full six-issue miniseries.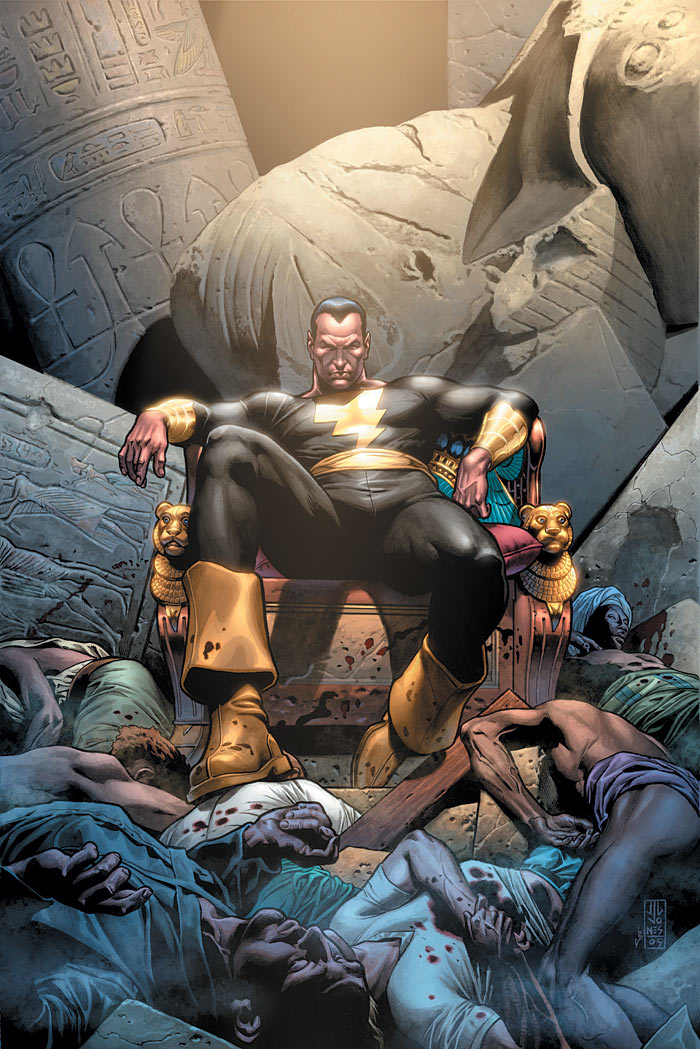 BLACK ADAM: RISE AND FALL OF AN EMPIRE
Weaving together tales of a world after the Infinite Crisis, this collection follows Teth-Adam, the antihero better known as Black Adam, during the year without Superman, Wonder Woman, and Batman! Will Black Adam's vision of a free Kahndaq be realized, or will his dreams come crashing down around him?
Collects stories from 52 #1-3, #6-10, #12-16, #18-26, #29-34, #36-40, #43-50, #52, and the 52 Omnibus.
If anything jumped out to you, remember to message us or let us know next time you're in the shop! You get a text the second it arrives in the shop and we place a copy aside just for you so you don't miss out!
We do these each month so keep an eye out for the next post!
Have a great month and happy reading 💚