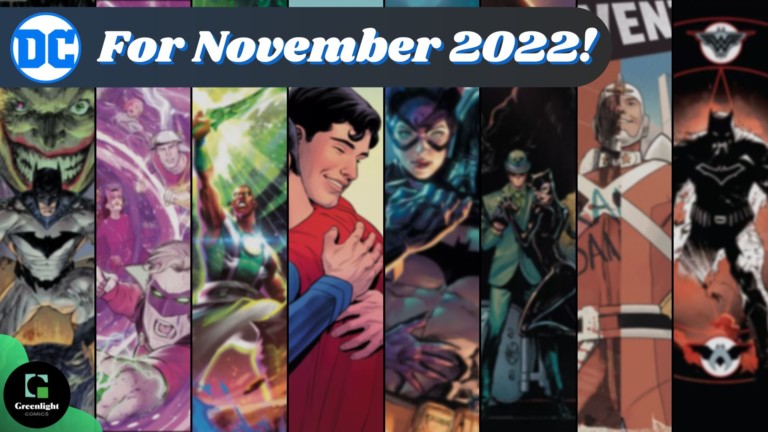 The new issue of DC Comics Preview catalog DC Connect has arrived! Here is our breakdown of the new comics series to jump on, plus what collected editions are arriving from November 2022! You can find the rest of our Previews Picks for other Comics & Manga, as well as Marvel Comics future releases over on the blog!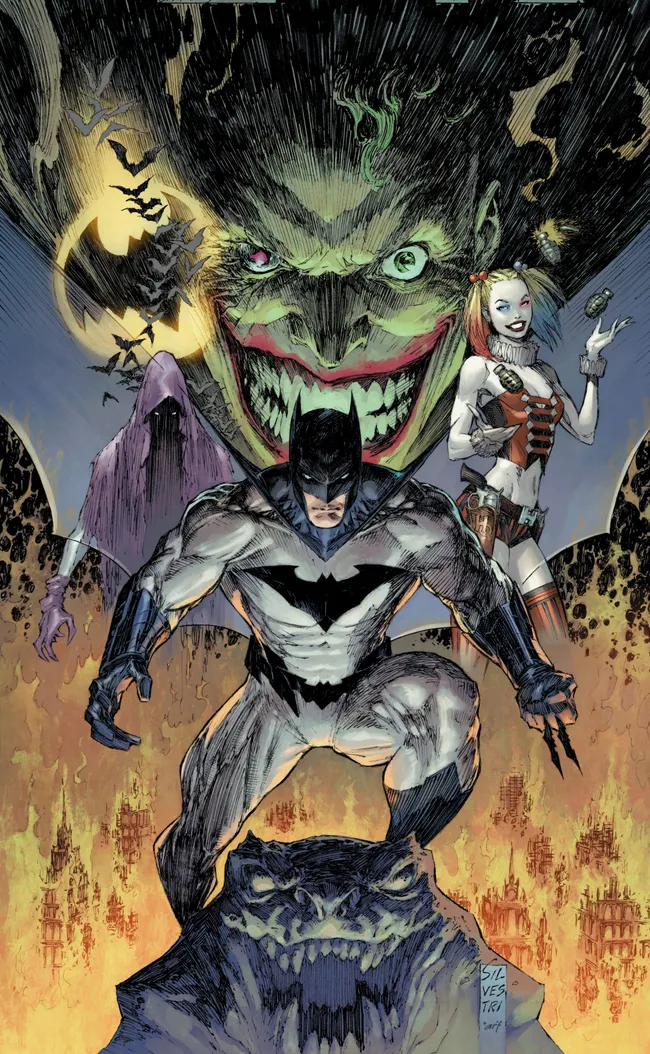 BATMAN & THE JOKER: THE DEADLY DUO #1
The Joker will go to any lengths to get Harley Quinn back after she is abducted by a strange culprit. But who? Mysterious, Joker-like monsters are stalking the streets of Gotham, collecting severed heads. But why? Jim Gordon is missing, and after receiving a package containing a bloody piece of Gotham's commissioner, Batman knows he must be willing to do anything to save him. But how? When The Joker proposes an uneasy alliance with Batman, the answers to those questions begin to become clear— and they will shake Gotham City and the Bat-Family to their core. This meticulously crafted tale of the Dark Knight's deadliest team-up will introduce you to a grim and gritty Gotham that only Marc Silvestri could bring you.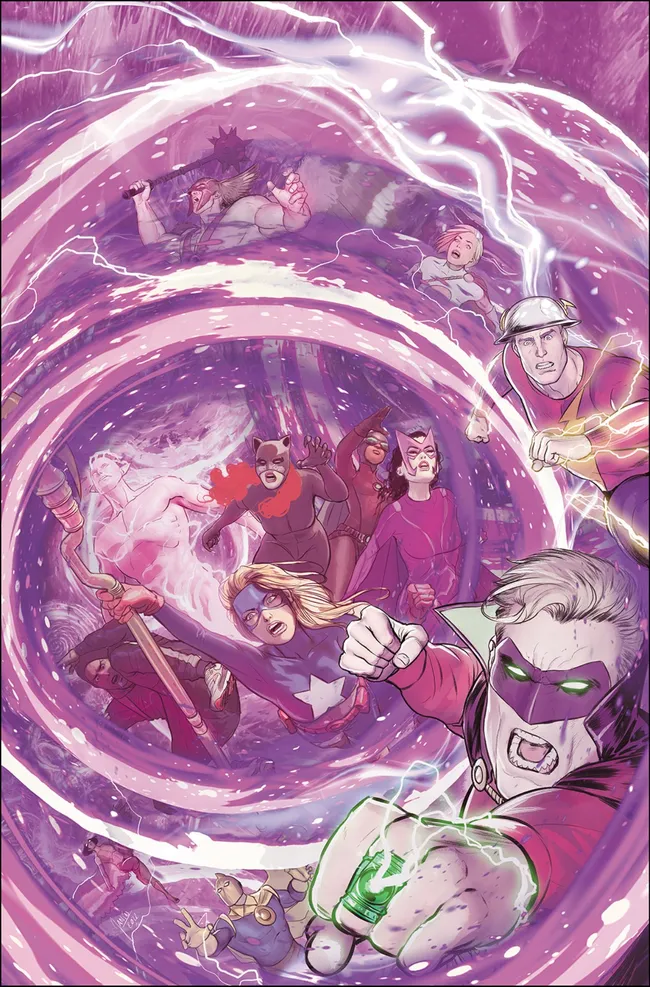 From the Justice Society of America to the Legion of Super-Heroes, The New Golden Age will unlock DC's epic and secret-ridden history of heroism, launching a new group of titles set firmly in the DC Universe. From the 1940s to the 3040s, heroes take on the great evils of their time. But in the aftermath of Flashpoint Beyond, those heroes and villains will have their lives turned upside down. DC's future… and its past… will never be the same again. But how are Mime and Marionette connected to this? Why are Rip Hunter and the Time Masters the most unlikable heroes in the DC Universe? And who or what is… Nostalgia? Don't miss the start of the strangest mystery to have ever plagued the DC Universe.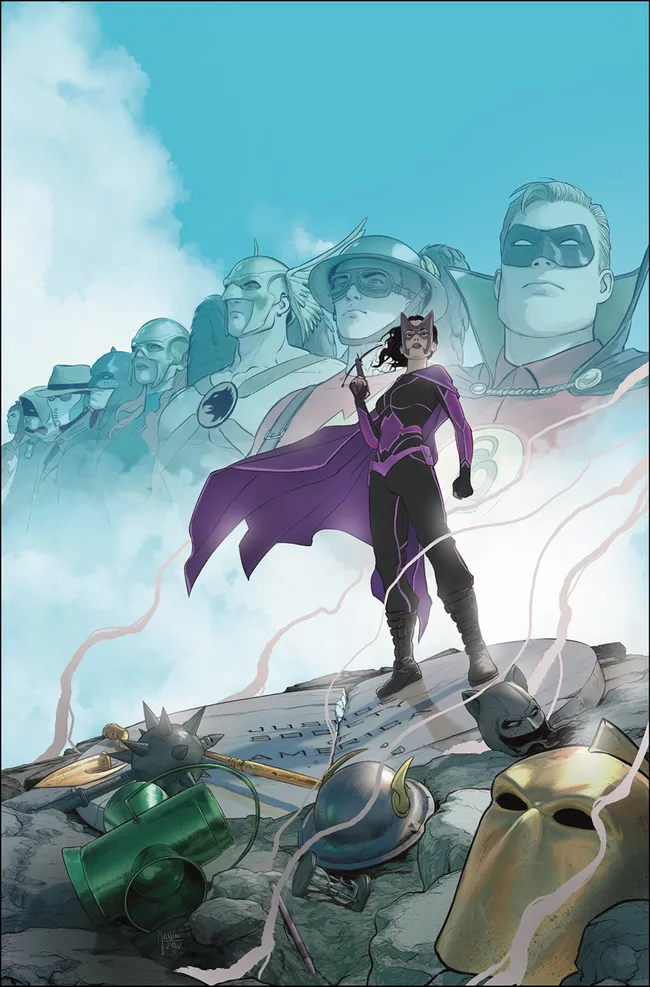 JUSTICE SOCIETY OF AMERICA #1
The JSA returns in this monthly series by writer Geoff Johns and artist Mikel Janín with "Justice Society of America: The New Golden Age Part One"! The world's first and greatest superheroes return! Or do they? A long-lost hero from the JSA crashes into our era with a grave warning… but it's too late. A mysterious and malevolent enemy has invaded the entire history of the JSA, and an all-new team must come together to defeat it. But what deadly secret does this messenger from beyond keep? Where are they from? And why is all of this happening now? Only the Time Masters know…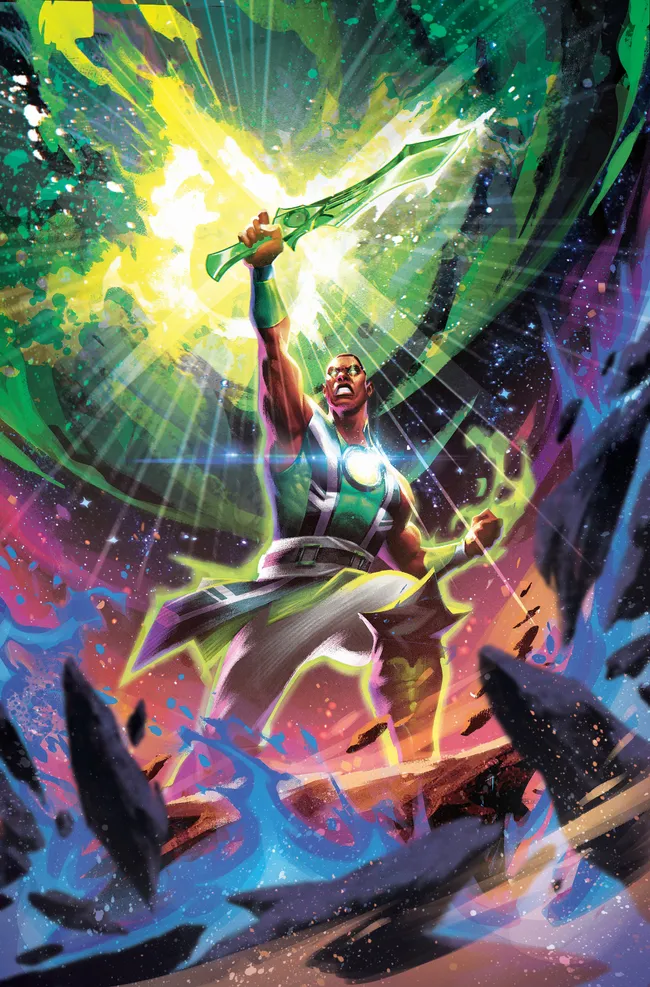 JOHN STEWART: THE EMERALD KNIGHT #1
John Stewart has been trapped in the dark sectors for months with the rest of his Green Lantern comrades. With the power of the godstorm at his disposal, John's using everything he can to take down Esak, the mad New God, and bring his fellow Corpsmen home. John will need to become something new to win the war against Esak: he'll need to become the Emerald Knight!
SUPERMAN: KAL-EL RETURNS SPECIAL #1
Kal-El has returned from his long sojourn to Warworld, but what ramifications does this hold for the broader DC Universe?
In this special issue, we'll spotlight Kal-El's reunion with the Dark Knight, Jimmy Olsen, the Justice League, and… Lex Luthor?! Plus: witness the never-before-revealed look at the moments leading to Superman's abduction by Pariah in the Dark Crisis event! The march toward Action Comics #1050 continues in this essential special volume!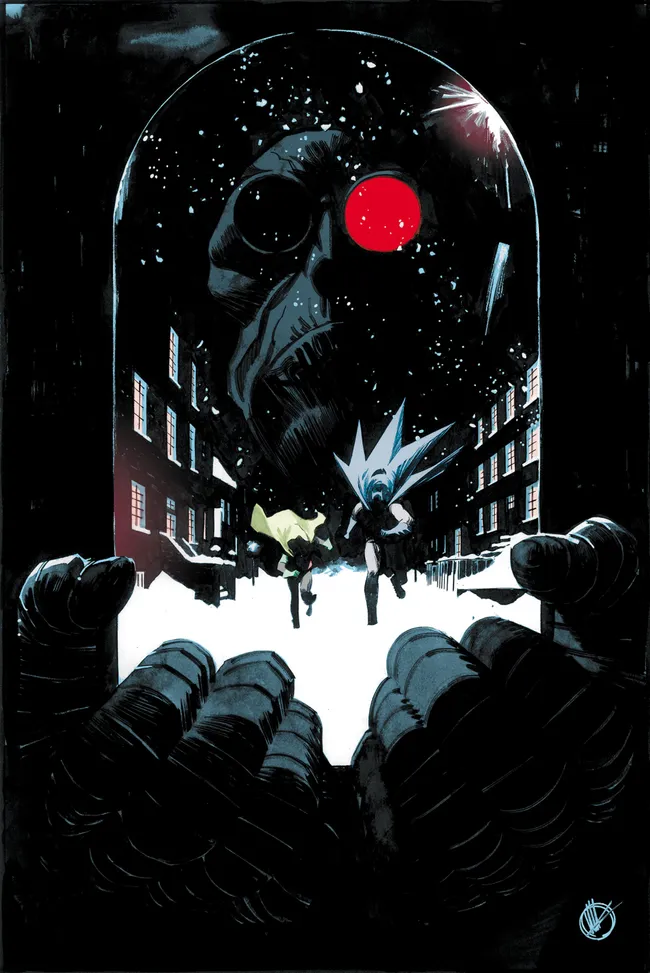 BATMAN - ONE BAD DAY: MR. FREEZE
Going back to the Dark Knight's early days in Gotham City: Batman and Robin, Dick Grayson, face down the coldest winter Gotham City has ever seen. A winter so cold that Mr. Freeze, Victor Fries, no longer needs his containment suit to survive; he is in an element where he can thrive. Robin empathizes with Mr. Freeze, all Freeze wants to do is save his wife, Nora—but Batman warns Robin not to give his empathy to Victor Fries. He's a man who decided his own fate a long time ago and he deserves none of our warmth. And this winter… he will show his true wickedness and power. The powerhouse creative team of bestselling writer GERRY DUGGAN (X-Men, Deadpool, Arkham Manor) and MATTEO SCALERA (WHITE KNIGHT PRESENTS: HARLEY QUINN, Black Science) brings you Mr. Freeze's most frigid story yet.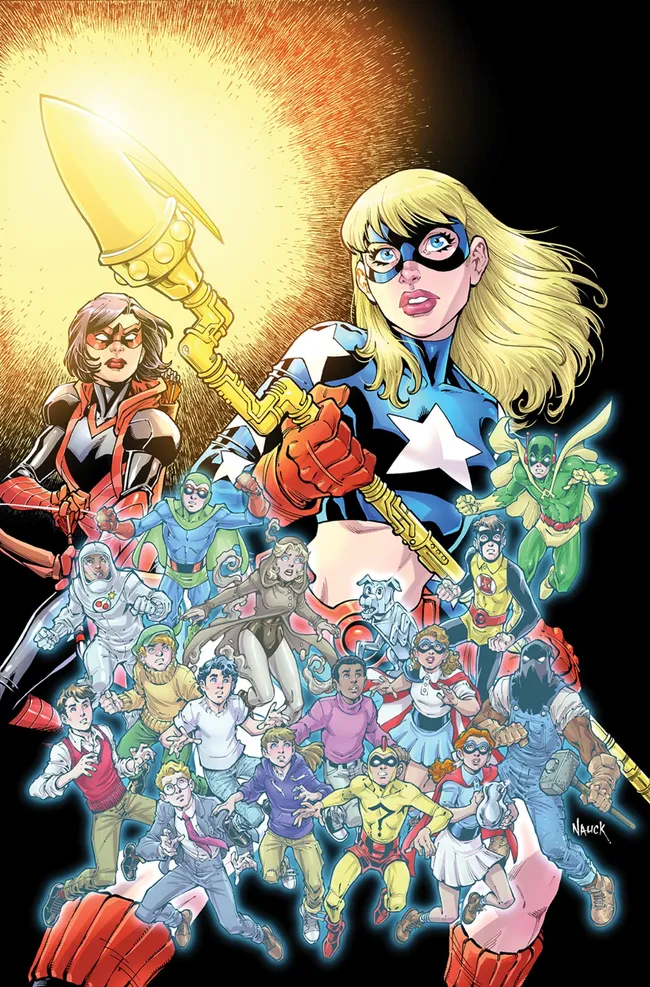 STARGIRL: THE LOST CHILDREN #1
An epic teenage DC hero event brought to you by Teen Titans writer Geoff Johns and iconic Young Justice illustrator Todd Nauck! When Stargirl of the Justice Society and Green Arrow's ally Red Arrow discover a tragic teenage hero from the past has gone missing, they set out to find him… only to discover he's not the first teenage hero of the Golden Age to have vanished without a trace. But where have they gone? Who are they? And what does the Childminder want with them?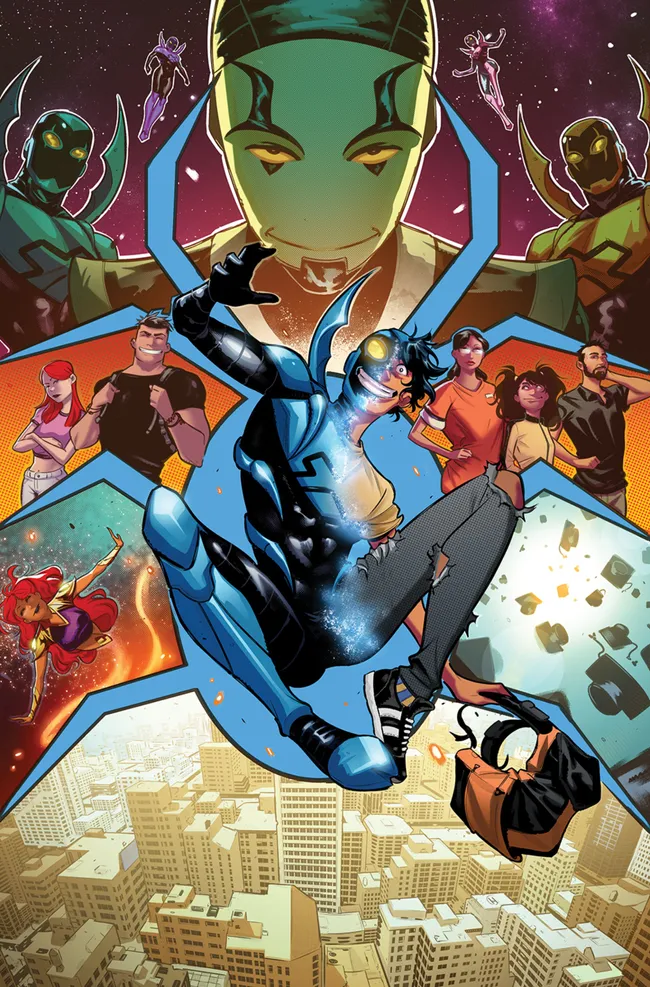 BLUE BEETLE: GRADUATION DAY #1
Jaime Reyes has a lot to juggle. Whether it's his finals for senior year or a new villain tearing up El Paso, Jaime is always torn between two worlds. But when his worlds come crashing together at his high school graduation, nothing will ever be the same. A message from the Reach bombards Jaime's scarab, Khaji Da, and it starts throwing off his connection to the device. And as if that wasn't enough, Jaime's parents and friends are pressuring him about his next steps in life. But what's hidden here on Earth that's drawing the Reach back? And where did this new Fadeaway Man come from? Can Jaime find balance in his life and rise to become a true hero, or is it curtains for Blue Beetle?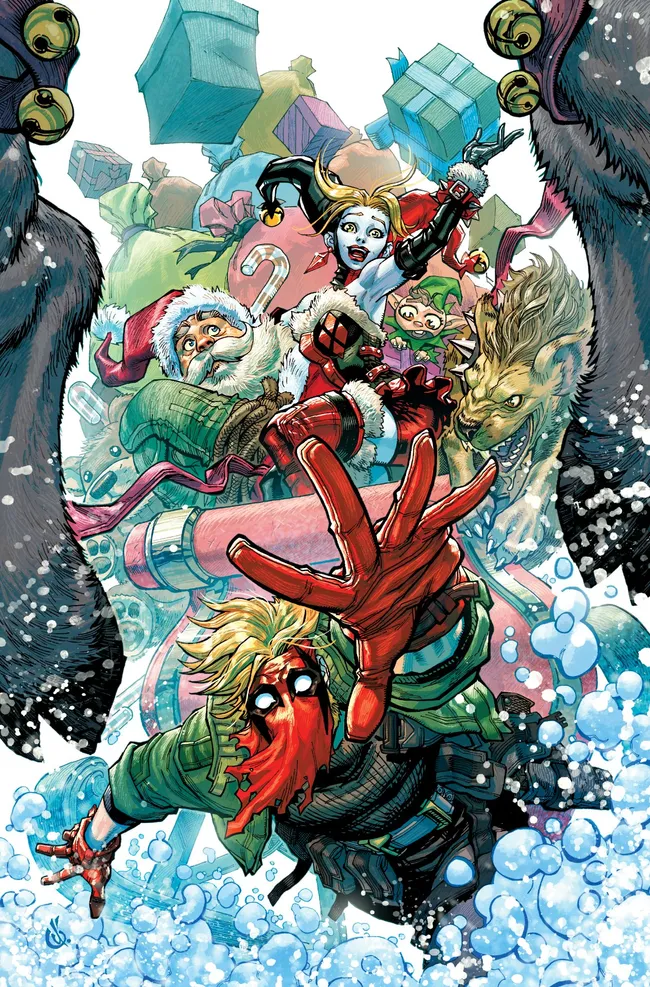 DC'S GRIFTER GOT RUN OVER BY A REINDEER #1
Ho-ho-ho my gosh, it's time to deck the halls with holly… er, Harley Quinn, Batman, and more of your favorite DC superstars!
Who made it to the Nice List? Hawkman? Black Canary? Is that Animal Man on the naughty list? And how did Grifter find himself in the targeting sights of those pesky reindeer! Get one for you and an extra for a loved one's stocking (yule be glad you did!) in this holiday song celebration!
Graphic Novels & Collected Editions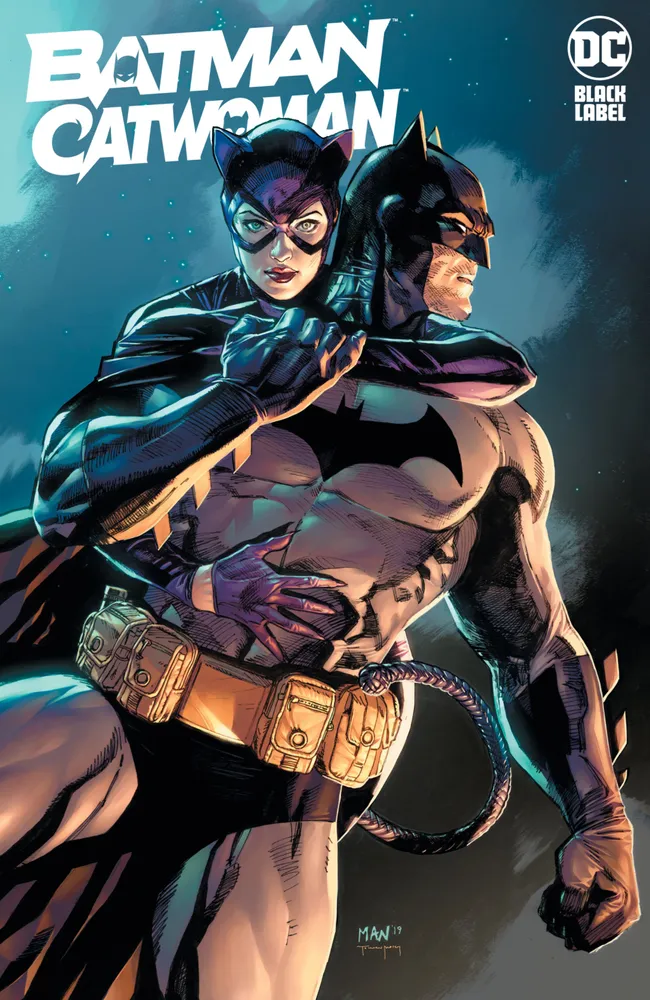 The Bat and the Cat's past, present, and future collide in this thrilling, romantic epic! This sweeping tale is told across three timelines: the past, when Batman and Catwoman first fell in love; the present, where one of Batman's lost loves (Andrea Beaumont, a.k.a Phantasm) resurfaces; and the future, where the couple have a happy legacy—their daughter Helena, the Batwoman. But at every stage of their relationship, Bruce and Selina have an unwelcome chaperone: The Joker!
Collects the entire series, Batman/Catwoman #1-12, plus the Batman/Catwoman Special, along with Batman Annual #2, Catwoman 80th Anniversary 100-Page Super Spectacular #1, and Detective Comics #1027.
This direct market exclusive variant features a special edition acetate cover highlighting the iconic cover created for Batman/Catwoman #12.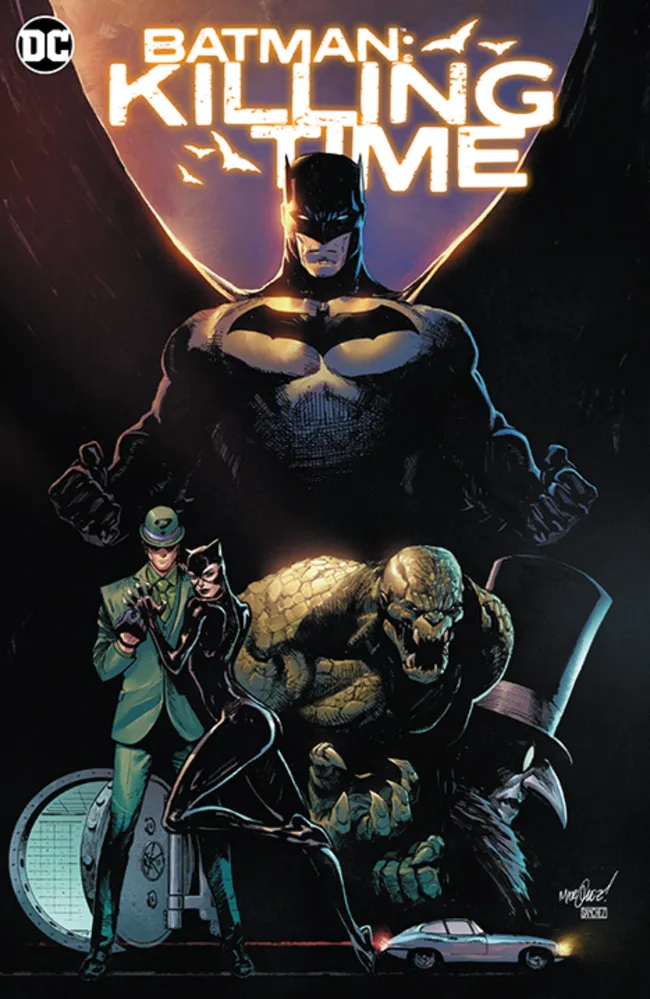 Catwoman, the Riddler and the Penguin join forces to pull off the greatest robbery in the history of Gotham City. And their prize? A mysterious and priceless artifact in the secret possession of Bruce Wayne! But, as the events unfold, what fun is a heist without a bloody double-cross or two?
The blockbuster team of Tom King and David Marquez bring an epic, white-knuckled, action-packed tale of a young Batman desperate to recover his most prized possession from a host of violent rogues before the clock strikes the Killing Time…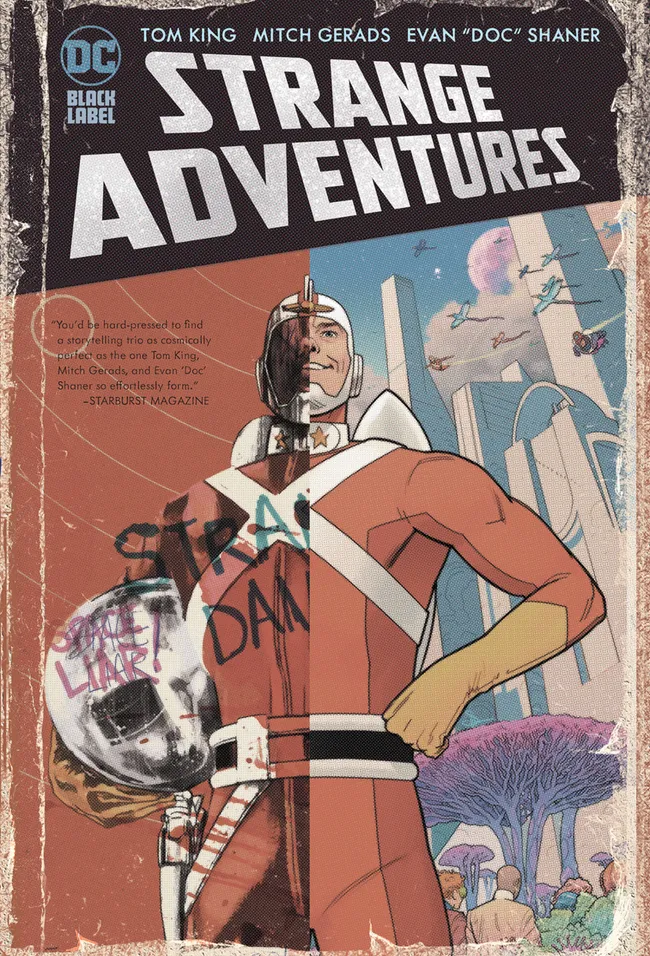 Adam Strange is famous throughout the galaxy for his bravery and honor. After leading the planet Rann to victory in a galactic war, Adam and his wife, Alanna, retire to Earth, where they are greeted with cheers, awards, and parades. But soon the decisions Adam made in battle come back to haunt his family. It will take an investigation by one of the most brilliant heroes in the DC Universe, Mr. Terrific, to reveal whether Adam Strange is a hero or a disgrace in this epic of blood, war, and love.
Collects Strange Adventures #1-12.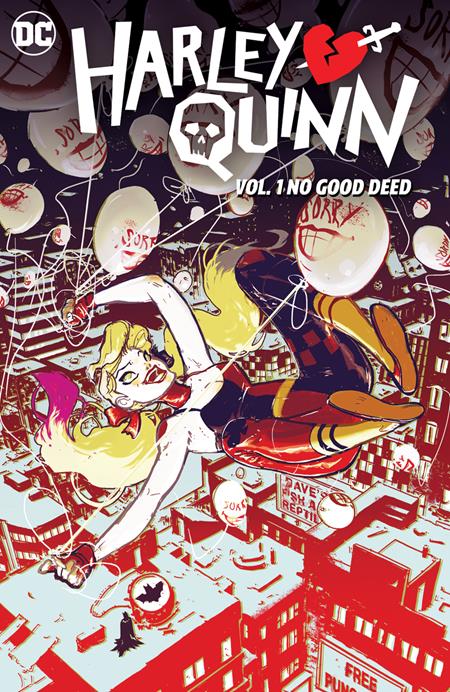 HARLEY QUINN VOL. 1: NO GOOD DEED TP
"Harley Quinn here to let everyone know that I'm starring in a brand-new graphic novel collection with a brand-new status quo. I'm coming back to Gotham City to make up for the sins of my past and help the city recover from the Joker War!
But there's no welcoming committee waiting for me, your favorite Maid of Mischief! And between you and me, some real creeps are working to keep the city broken. We can't let that happen, can we?"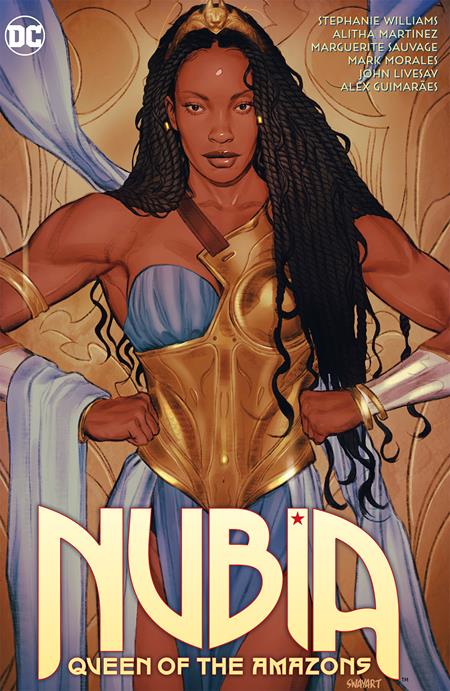 NUBIA: QUEEN OF THE AMAZONS HC
Nubia might be queen, but not all Amazons call Themyscira home, which prompts the new monarch to leave Themyscira for the first time in decades to serve her people. Now, as she embarks on her tour through Man's World to show off the newly established sisterhood, she will be met with joy, distrust, and danger. As she travels to the homes of both the Bana- Mighdall and Esquecida tribes, something lurks in the shadows following her every move. A villain from Nubia's mysterious past has been waiting for the day the queen would join the outside world again, and they're ready to make her wish she'd never left paradise!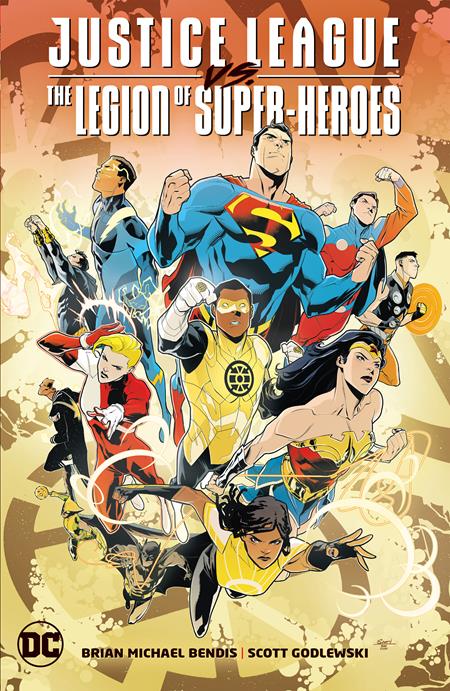 JUSTICE LEAGUE VS. THE LEGION OF SUPER-HEROES TP
One thousand years in the future, a Legion of Super-Heroes comes together to dedicate their lives to recapturing the great Age of Heroes of the 21st century. When the heroes discover that reality is falling to a great darkness in both times simultaneously, the Justice League and the Legion of Super-Heroes must team up to stop it all. But what is the connection between the secrets of the new Gold Lanterns and the coming of the Great Darkness? A monumental DC epic event miniseries!
Collects Justice League vs. the Legion of Super-Heroes #1-6.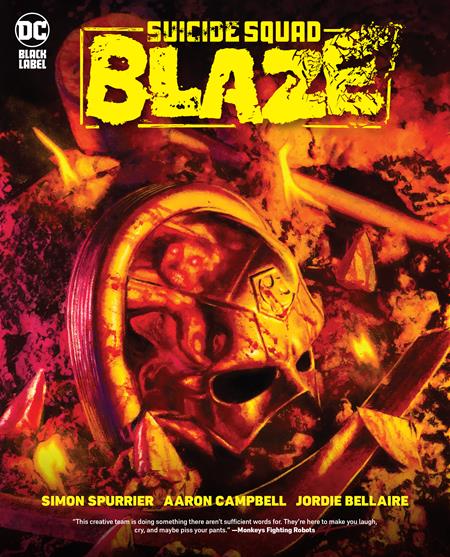 When five ordinary convicts are given incredible powers by the top-secret Blaze program, it falls to Harley Quinn, Peacemaker, Captain Boomerang, and King Shark to keep them on mission as they hunt down a brutal cannibal with all the powers of Superman. But no one on Earth is prepared for the cosmic secret that hides inside that cannibal—and which now hides inside the Squad, too!
Collects Suicide Squad: Blaze #1-3.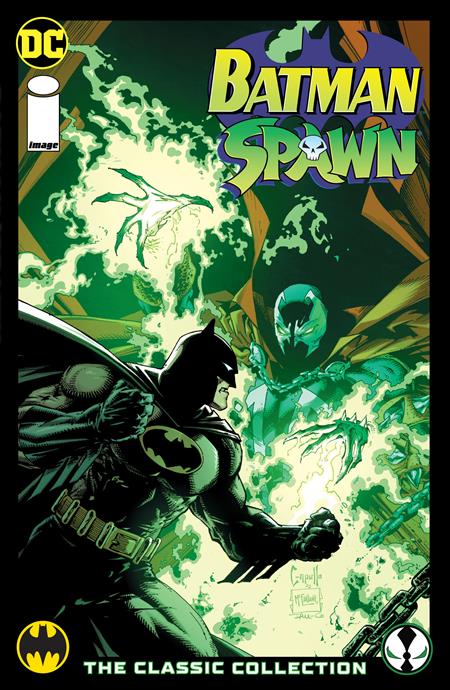 BATMAN/SPAWN: THE CLASSIC COLLECTION HC
An ancient evil has arisen in Gotham City. The last time it appeared, an entire colony was wiped clean from the face of the Earth, leaving only one clue: Croatoan. Whoever or whatever Croatoan is, it'll take all of the Batman's investigative skills and the supernatural abilities of an ex-soldier turned Hellspawn to save Gotham's citizens from the hell that is about to be unleashed on our world. For the first time in three decades, this edition of the classic meeting between comics' caped avengers of the night reprints Batman/Spawn: War Devil #1 by legendary Batman creators Doug Moench, Chuck Dixon, Alan Grant, and Klaus Janson…plus the Spawn/Batman one-shot by Batman: The Dark Knight Returns writer Frank Miller and Spawn creator Todd McFarlane, which brings Batman to Spawn's home turf of New York City! Two heroes with different methods in two very different tales. Capes will clash.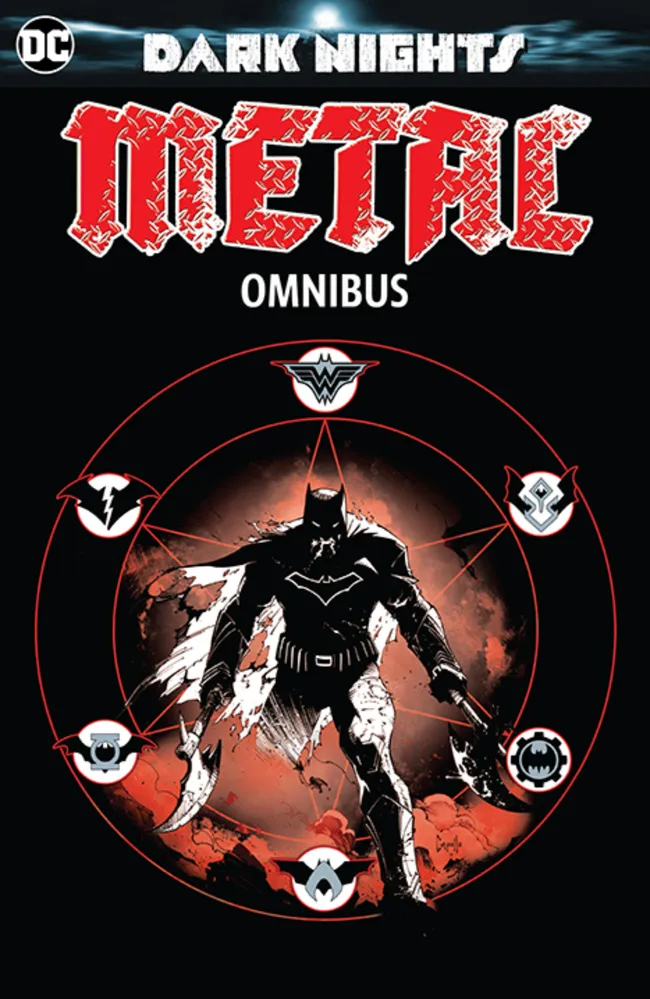 DARK NIGHTS: METAL OMNIBUS HC
An evil force as old as time has emerged from the nightmare realm known as the Dark Multiverse. But it's not just any nightmares that have spilled out of this void. They call themselves the Dark Knights: twisted versions of Batman, each from a world where one of his worst fears has come true. To defeat them, Batman and the Justice League must undergo an impossible quest to find the mysterious metals capable of repelling the Dark Knights and their master, the fearsome Barbatos. If they fail, everything they've ever known will be plunged into eternal darkness.
Prepare to have your world rocked with this omnibus, which collects Dark Nights: Metal #1-6, plus tie-in stories from Dark Days: The Forge #1, Dark Days: The Casting #1, Batman: The Red Death #1, Batman: The Devastator #1, Batman: The Merciless #1, Batman: The Murder Machine #1, Batman: The Drowned #1, Batman: The Dawnbreaker #1, Dark Nights: The Batman Who Laughs #1, Batman: Lost #1, Hawkman: Found #1, Dark Knights Rising: The Wild Hunt #1, Nightwing #29, The Flash #33, Hal Jordan and the Green Lantern Corps #32, Green Arrow #32, Suicide Squad #26, Teen Titans #12, and Justice League #32-33.
If anything jumped out to you, remember to message us or let us know next time you're in the shop! You get a text the second it arrives in the shop and we place a copy aside just for you so you don't miss out!
We do these each month so keep an eye out for the next post!
Have a great month and happy reading 💚