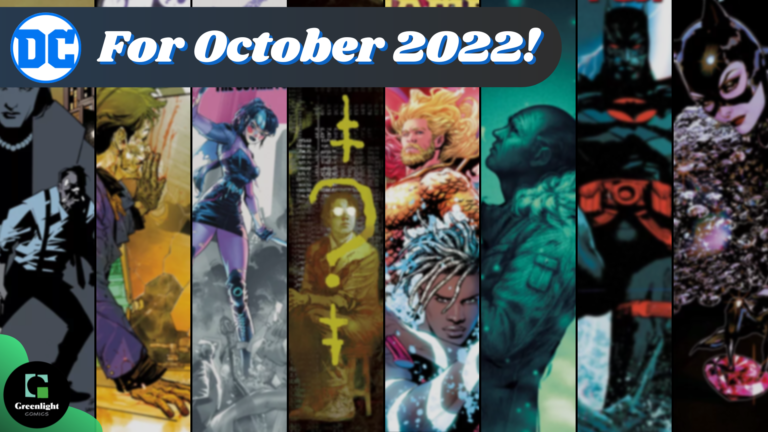 The new issue of DC Comics Preview catalog DC Connect has arrived! Here is our breakdown of the new comics series to jump on, plus what collected editions are arriving from October 2022! You can find the rest of our Previews Picks for other Comics & Manga, as well as Marvel Comics future releases over on the blog!
Big news from SDCC in this one, so scroll down to find out what's happing with DC's 'Dark Crisis' Event!
As depicted in Matt Reeves's hit movie The Batman, the Riddler wasn't simply an amusing eccentric with an affinity for wordplay and baffling clues, but as terrifying a villain as any in the annals of the Dark Knight. Here you can see Edward Nashton evolve into the menace known as the Riddler. How did an unknown forensic accountant uncover the dark secrets of Gotham's underworld and come so close to bringing down the entire city?
With story by Paul Dano (The Riddler himself), this six issue miniseries is an immediate prequel to The Batman, the detailed, disturbing, and at times shocking story of a man with nothing to lose.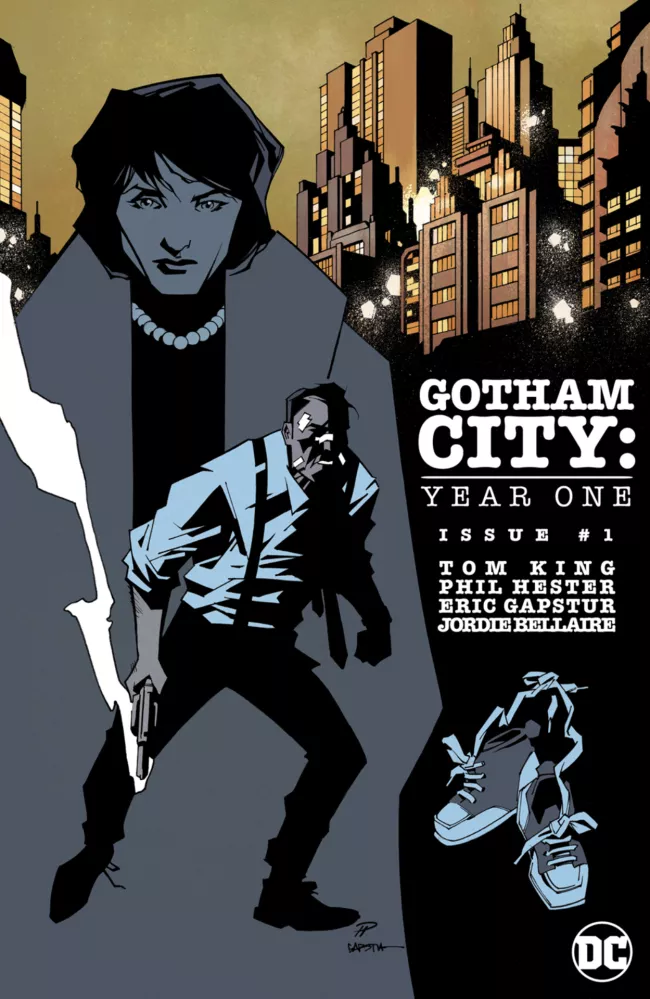 There once was a shining city on the water, a home for families, hope, and prosperity. It was Gotham and it was glorious. The story of its fall from grace, the legend that would birth the Bat, has remained untold for 80 years. That's about to change.
Superstar creators Tom King and Phil Hester team up for the first time to tell the definitive origin of Gotham City: how it became the cesspool of violence and corruption it is today, and how it harbored and
then unleashed the sin that led to the rise of the Dark Knight. Two generations before Batman, private
investigator Slam Bradley gets tangled in the "kidnapping of the century" as the infant Wayne heir
disappears in the night…and so begins a brutal, hard-boiled, epic tale of a man living on the edge and a city about to burn.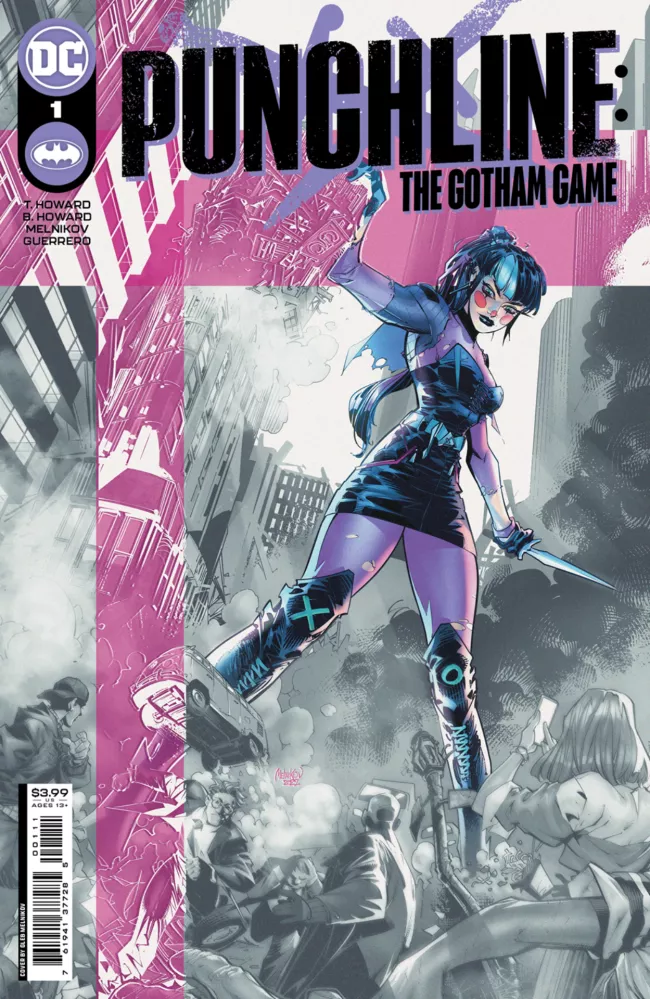 PUNCHLINE: THE GOTHAM GAME #1
Punchline is out of jail and back on the streets of Gotham City. She's not coming back for some of what Gotham has to offer, she's coming back for all of it. She wants to be the queen of crime, and with the help of her Royal Flush Gang no one will stand in her way. But Punchline created a lot of angry enemies in Gotham before she was incarcerated, and they all want payback.
Presenting a miniseries that will redefine the criminal landscape of Gotham City from the superstar creative team of Tini Howard (Catwoman, Knights of X), Blake Howard (Batman: Urban Legends), and Gleb Melnikov (Robin, Wonder Woman)!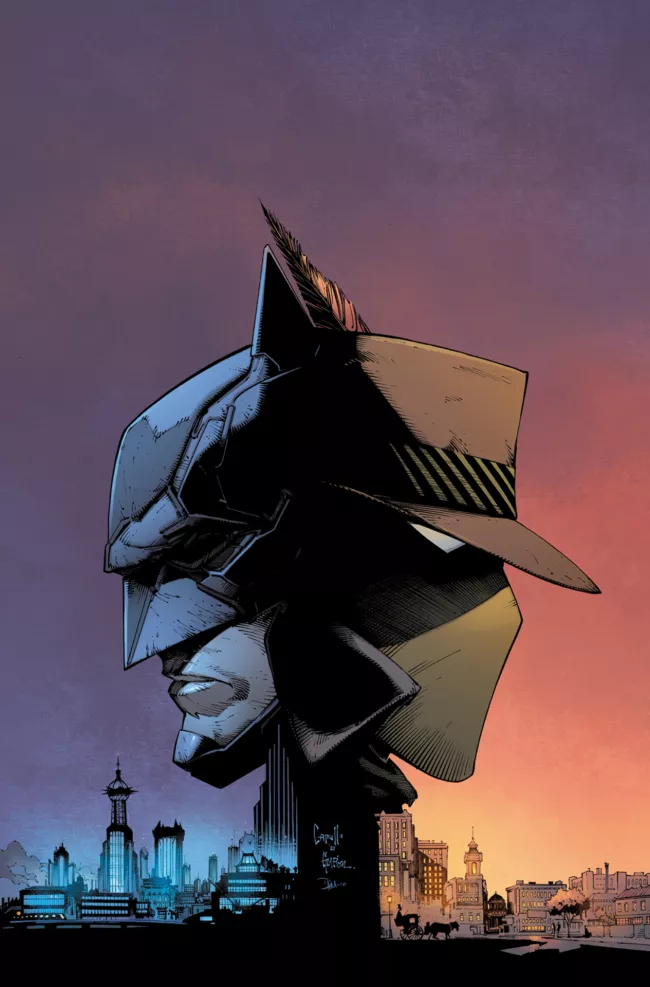 BATMAN: GOTHAM KNIGHTS – GILDED CITY #1
A mysterious virus has infected Gotham City, turning its victims into rabid, yellow-irised maniacs driven to looting, theft, and bursts of anger. Batman and his Gotham Knights struggle to keep this strange virus contained while investigating its origins. But this is not the first time this unusual illness has overtaken the city. Take a trip to Gotham in the mid-1800s and meet the city's first masked vigilante,  the mysterious hero known only as the Runaway, as they, too, find themselves mired in the mystery of this infection! This thrilling and horrific tale, split between modern-day Gotham and the Gotham of 1847, leads directly into the upcoming video game Gotham Knights!
Each issue will also offer a code for readers to redeem in the Gotham Knights game for an exclusive item. For issue 1, readers will receive a code for an exclusive skin variant for the Batcycle! Readers who redeem the codes for all 6 issues will receive
a special 7th item!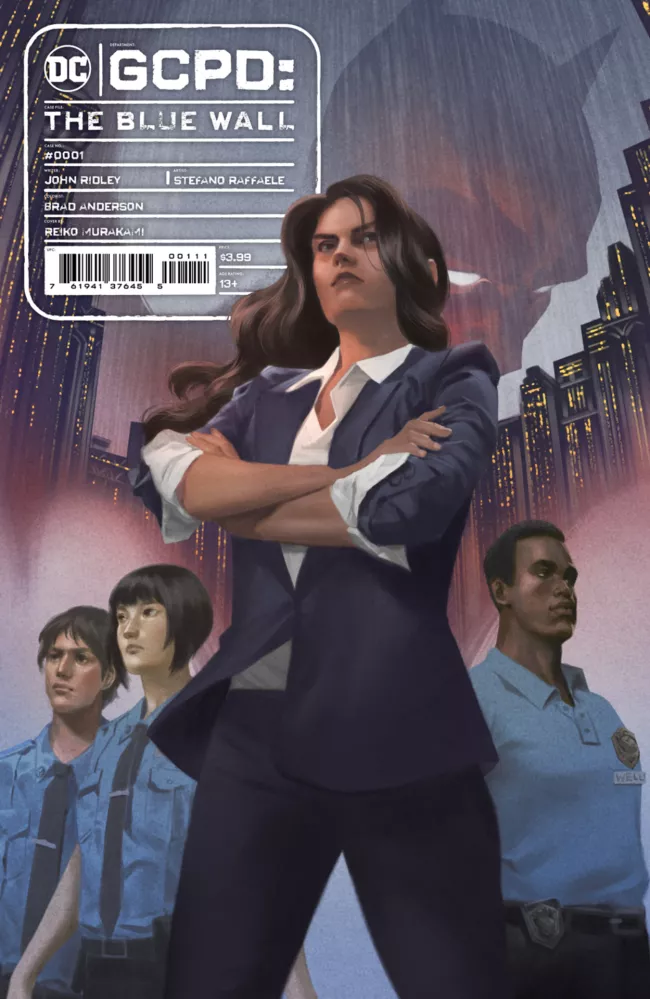 Still relatively early in her tenure as GCPD commissioner, Renee Montoya sets out to rebuild
her department and restore public faith in the historically troubled PD during some of the worst
conditions it's ever seen. But Renee can't do it alone—in order for her plan to work, everyone from the topmost officials all the way down to the most fresh-faced new officers must contend with the harsh realities of being a symbol of law and order in a city of super-powered saviors and superhuman
lawlessness. DC is proud to present GCPD: The Blue Wall by the stellar team of Academy Award-winning
writer John Ridley and artist Stefano Raffaele. This six-part miniseries is a thought-provoking and riveting story of everyday people trying to do good in the midst of a flawed system. No one said protecting a city like Gotham would be easy.
DC'S TERRORS THROUGH TIME #1
October is here, and that means it's time for fables of fear, time for stories of suspense, and time for tales
of… time?
Join us for a terrifying tour across the ages from some of comics' top talent! Witness zombies menace the JSA in the 1940s. Experience the haunting of the Gotham City Sirens in the 1990s. Watch as Swamp Thing goes up against an irradiated monstrosity in the far future. These are just a taste of the time-hopping terrors we have in store for you in our fright-filled Halloween anthology!
STATIC: SHADOWS OF DAKOTA #1
Static is back! Though Virgil and his friends might have been able to stop the government's off-the-books prison operations in Dakota, a powerful new threat lurks in the shadows. The mysterious Ebon is cutting a bloody swath through the underworld on a single-minded quest to find his brother. Against this backdrop of exploding violence, innocent people are finding themselves in the crossfire.
The breakout creative team of Nikolas Draper-Ivey and Vita Ayala have returned to make Static's life, and Dakota City, very complicated indeed, you've never felt shocks like these!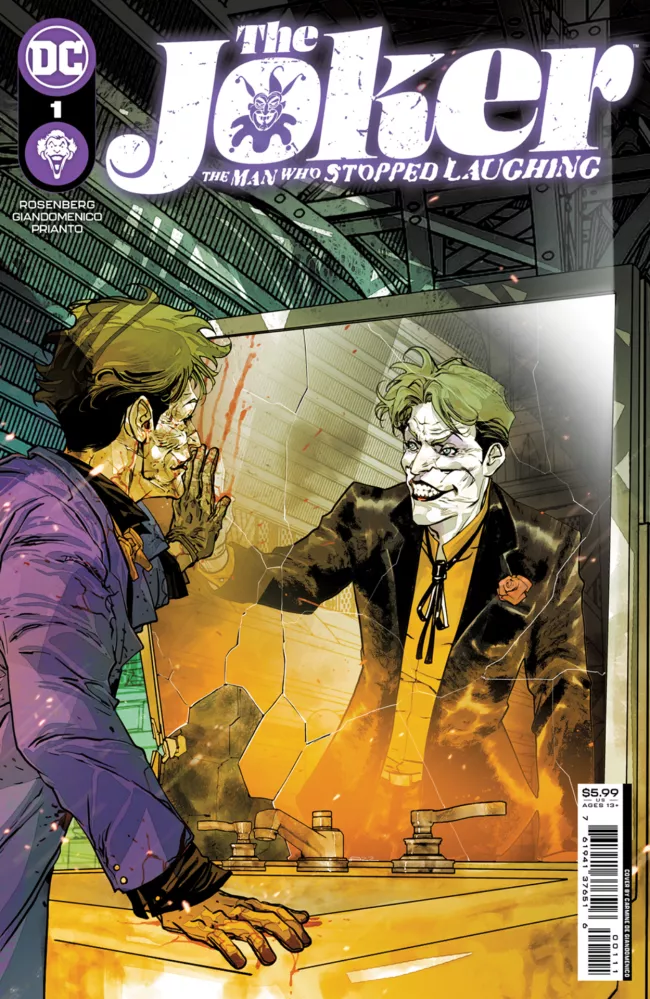 THE JOKER: THE MAN WHO STOPPED LAUGHING #1
The world once again holds its breath as The Joker strikes again! But how far is he willing to go this time? From the twisted minds of Matthew Rosenberg (Task Force Z, What's the Furthest Place from Here?) and Carmine Di Giandomenico (Batman:TheKnight) comes a violent, mind-bending new series that picks up from the cataclysmic end of The Joker and follows the mayhem across the United States.
With the Clown Prince of Crime setting out on his most bizarre caper yet, will a fan-favorite vigilante
be able to prevent certain tragedy? Or is he in on the joke? In the back-up, Joker's got a hot date but he's going to need a mirror to make sure he looks nice. Maybe Mirror Master can help.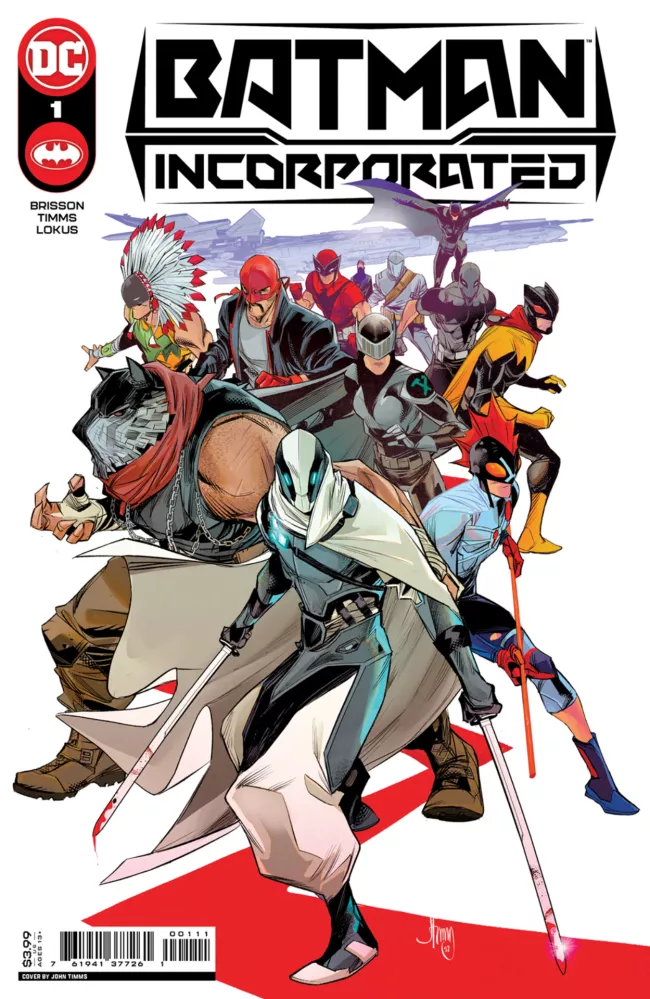 From the pages of Batman comes an all-new, all-exciting adventure for Ghost-Maker and his Batman Incorporated team! The team's trust issues and detective skills are immediately put to the test when someone from Ghost-Maker and Batman's recent past is brutally murdered… Is this an isolated event, sending a message to the two? Or is this the start of something darker and more sinister? (Hint: it's sinister and dark!)
The all-star creative team of Ed Brisson and John Timms chart a new future for Batman Incorporated
in this exciting new ongoing series, loaded with adventure, excitement, and amazing new members
and villains!
DARK CRISIS EVENT NEWS FROM COMIC-CON!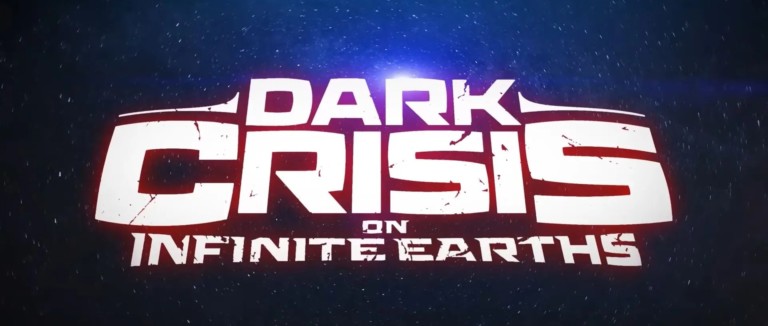 The folks over at DC Comics have seemingly pulled a fast one on us! Not only is their most recent (and still ongoing) event a "Crisis" book, it's actually a "CRISIS" book! Revealed on a panel at San Diego Comic-Con 2022, 'Dark Crisis' has been only a fraction of the events scope and scale, with it's true title being 'Dark Crisis on Infinite Earths'!
If you are interested in jumping into the event DC, will be offering reprints of issues #1-3 with the new title on the covers! Or you can just wait until the Hardcover Collection drops over the new year.
Graphic Novels & Collected Editions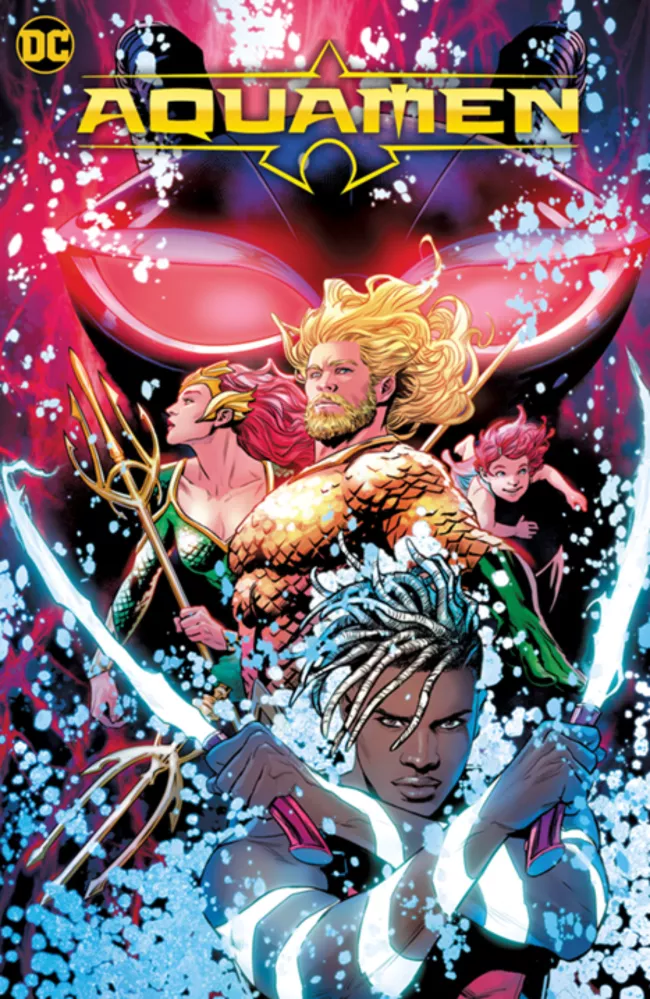 When a suicide bomber in Middle America is revealed as an Atlantean sleeper agent seemingly gone rogue, the Aquamen, Arthur Curry and Jackson Hyde, are on the case. But it soon becomes clear that the tragedy was not just a single bad actor, but the beginnings of a much larger and more dangerous chain reaction… and the heart of an explosive Atlantean conspiracy! If Arthur's not careful, the secrets he's keeping, from Mera, Tula, Tempest, Atlantis, the surface, and even Jackson, could cause a rift from which the Aquamen might never recover!
Collects Aquamen #1-6.
After sacrificing everything to help the Flash put the universe back together and save Bruce Wayne's life, Thomas Wayne wakes up in a world he thought was no more. Forced to don the cowl once again, Batman prowls the streets of Gotham searching for answers to how this world still exists, but what he starts to uncover will send him hurtling around the globe. The answers Thomas is seeking will have drastic effects on the DC Universe and its past, present, and future!
Collects Flashpoint Beyond #0-6.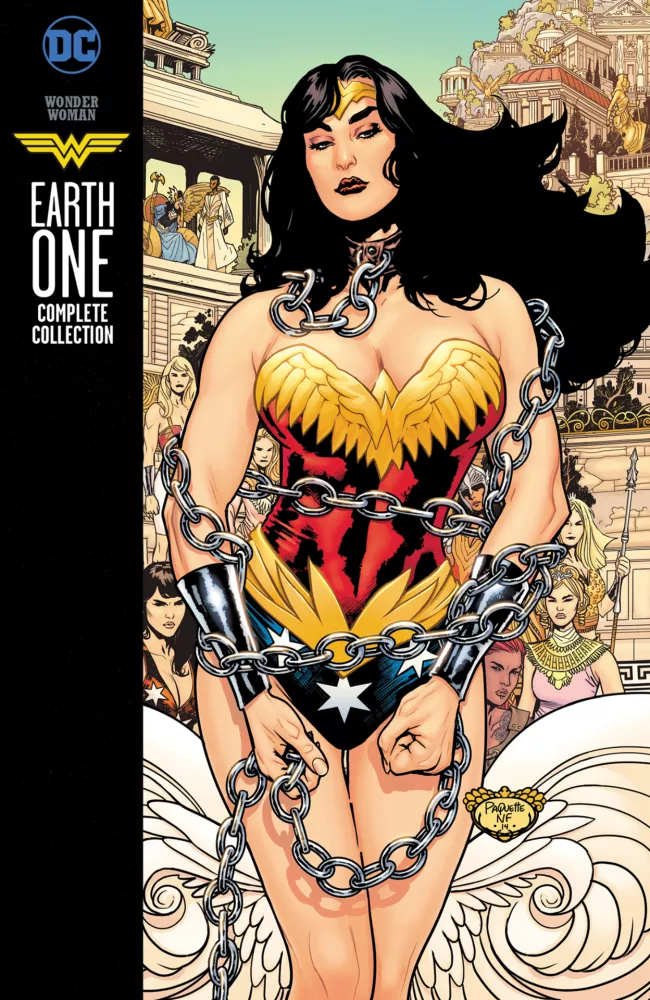 WONDER WOMAN: EARTH ONE COMPLETE COLLECTION TP
The epic story by Grant Morrison and Yanick Paquette now in one volume!
Wonder Woman's origin has been retold numerous times… but never before like this! From the mind of author Grant Morrison (Animal Man) and the brush of artist Yanick Paquette (Swamp Thing) comes this familiar but unique take on Wonder Woman's origin. Torn between upholding her duty to the Amazons and her desire to help those in need, Diana must learn to be not only a warrior, but a leader if the Amazons are to survive the conflicts of Man's World.
Collects Wonder Woman: Earth One Vols. 1-3.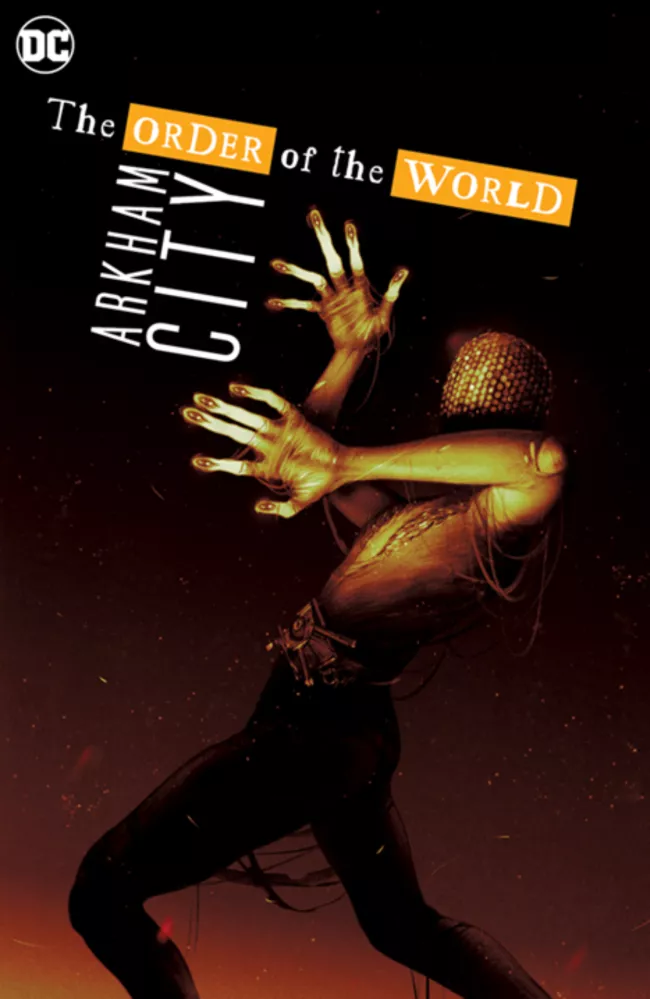 ARKHAM CITY - THE ORDER OF THE WORLD TP
With Arkham Asylum in ruins after a deadly attack, it is believed that several of the asylum's few surviving patients escaped and scurried off into the dark nooks and crannies of Gotham City. Now these Arkhamites walk among us, and it's up to the Asylum's one remaining doctor, Jacosta Joy, to round up her former patients.
Join writer Dan Watters and artist DaNi on an odyssey through the deepest depths and darkest shadows of Gotham City and find all-new reasons to fear the night. Collects the full series along with never-before-seen extra features!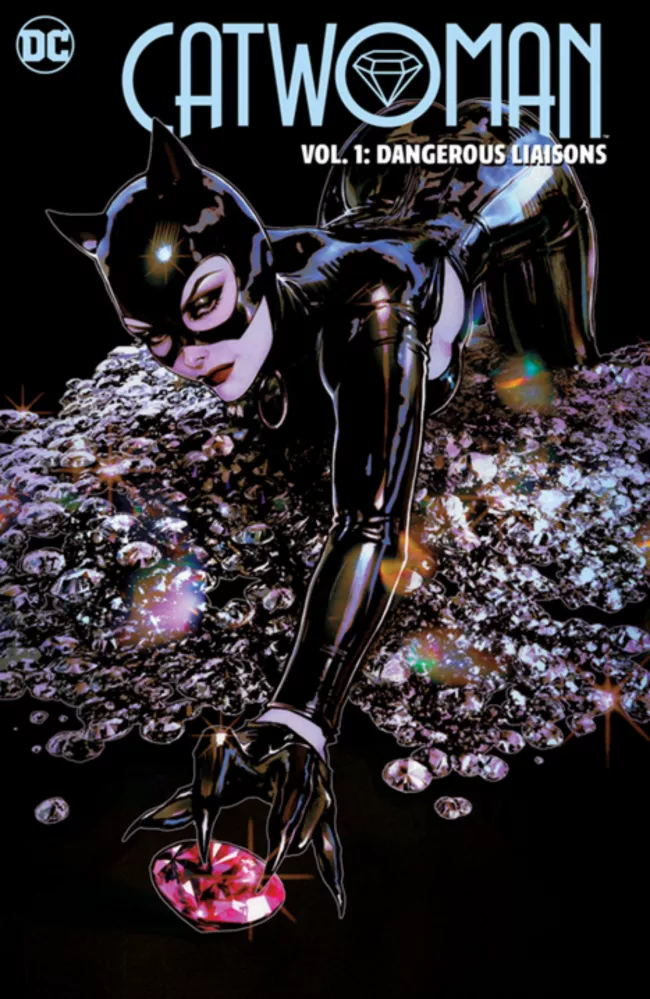 CATWOMAN VOL. 1: DANGEROUS LIAISONS TP
Meow, Catwoman is bored of Alleytown and has returned to Gotham City proper for bigger fish to fry and to go back to doing what she does best… stealing crime bosses' secrets for blackmail and looking damn sexy while doing it, of course. Catwoman's first blackmail heist finds her disguised as a pole dancer at Gotham's most secure underground club! Oh, Catwoman, hiding in plain sight in five-inch platform heels at a gathering of Gotham's criminal elite while surrounded by all the beautiful women and other shiny things to look at… what could possibly go wrong?
Collects Catwoman #39-44.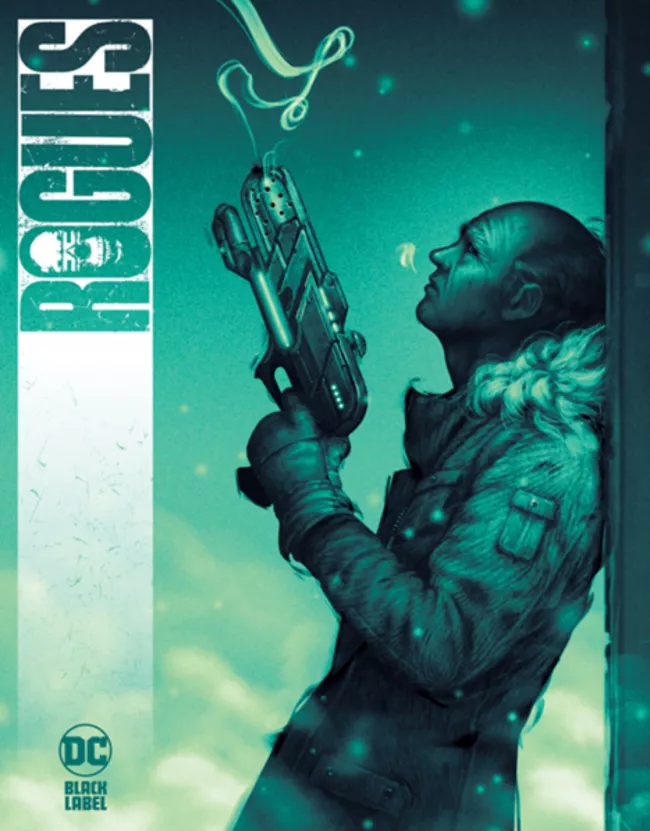 Ten years ago, the Rogues disbanded and went their separate ways. But time hasn't been kind to the former blue-collar super-criminals. Caught in an endless cycle of prison, rehab, dead-end jobs, broken relationships, probation, and bottomless restitution fees, the Rogues are sick of paying for their crimes. Luckily, Captain Cold has a plan. One last job that will leave them all richer than their wildest dreams and free from their past… if they can survive.
Collecting the complete neo-noir heist comic in a single beautiful hardcover.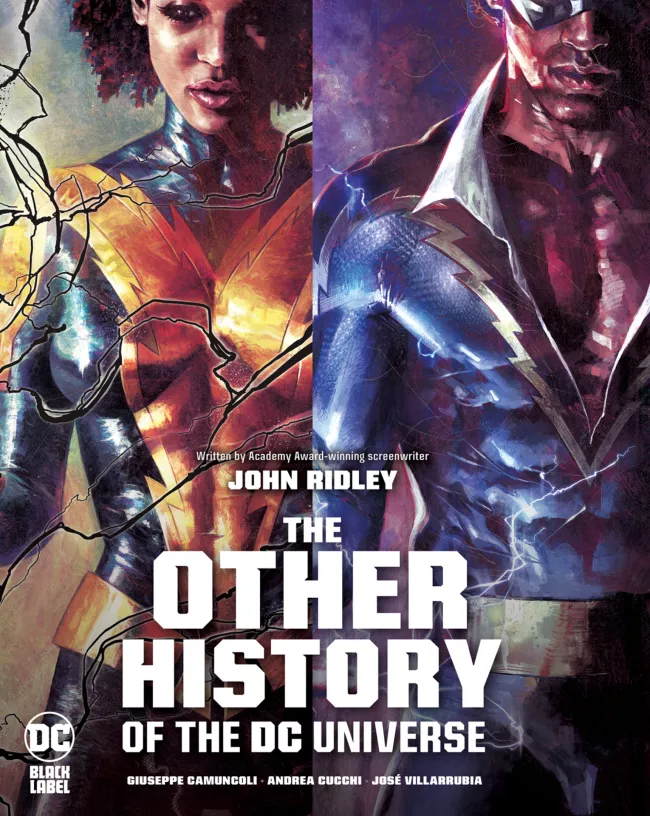 THE OTHER HISTORY OF THE DC UNIVERSE TP
Academy Award-winning screenwriter John Ridley (12 Years a Slave, Let It Fall) examines the mythology of the DC Universe in this compelling new graphic novel! Reframing iconic moments in DC history and charting a previously unexplored sociopolitical thread as seen
through the prism of DC Super Heroes who come from historically disenfranchised groups. The Other History of the DC Universe isn't about saving the world, it's about having the strength to simply be who you are.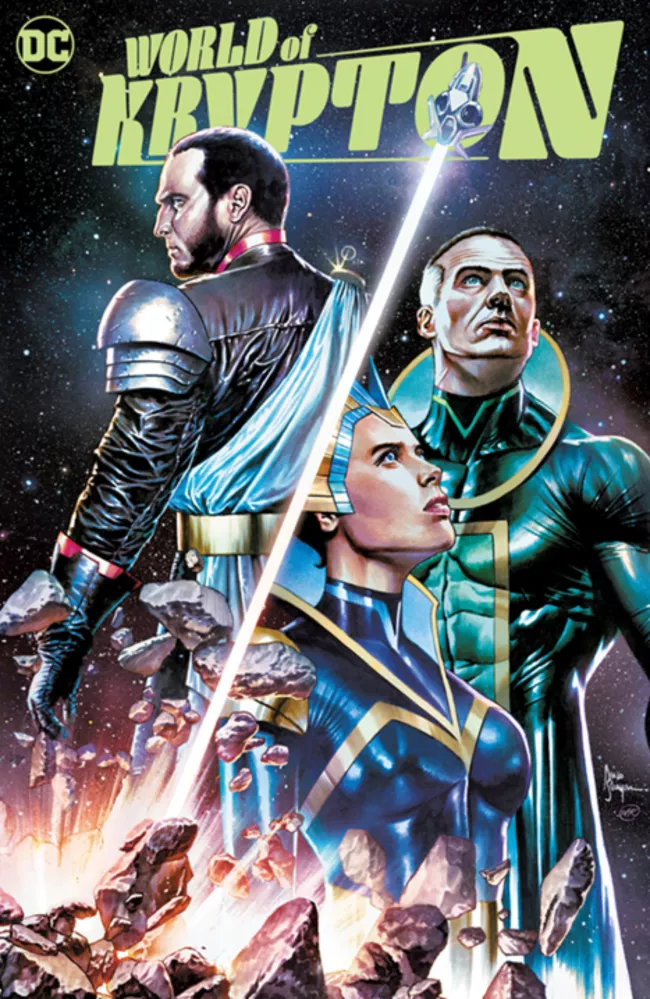 This ending is only the beginning… As part of Krypton's science council, Jor-El wants nothing more than to guarantee the health and safety of all his planet's people,but an opulent lifestyle has worn thin their resources. Will his position as leader of the House of El give him the power to enact changes that will buy society more time? Or will his boyhood friend
Dru-Zod enforce austerity measures in a brutal show of raw power? Their personal struggle is played out on a global stage as the final days of their planet count down!
SLEEPER OMNIBUS HC (2022 EDITION)
From the Eisner-winning team of Ed Brubaker and Sean Phillips comes the saga of Holden Carver, a double agent who is left out in the cold when his handler, John Lynch, falls into a coma. Now on his own, Holden must do what it takes to avoid detection from the organization he has infiltrated and survive with his soul intact.
Collects Point Blank #1-5, Sleeper: Season One #1-12, Sleeper: Season Two #1-12, Coup d'État: Sleeper #1, and Coup d'État: Afterword #1.
If anything jumped out to you, remember to message us or let us know next time you're in the shop! You get a text the second it arrives in the shop and we place a copy aside just for you so you don't miss out!
We do these each month so keep an eye out for the next post!
Have a great month and happy reading 💚