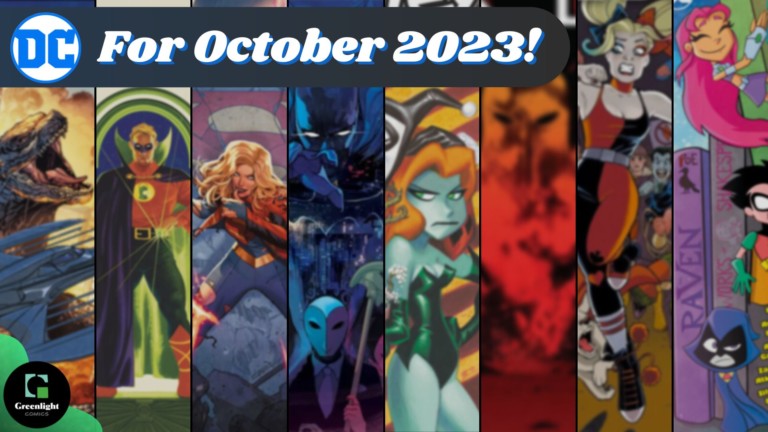 The new issue of DC Comics Preview catalog DC Connect has arrived! Here is our breakdown of the new comics series to jump on, plus what collected editions are arriving from October 2023! You can find the rest of our Previews Picks for other Comics & Manga, as well as Marvel Comics future releases over on the blog!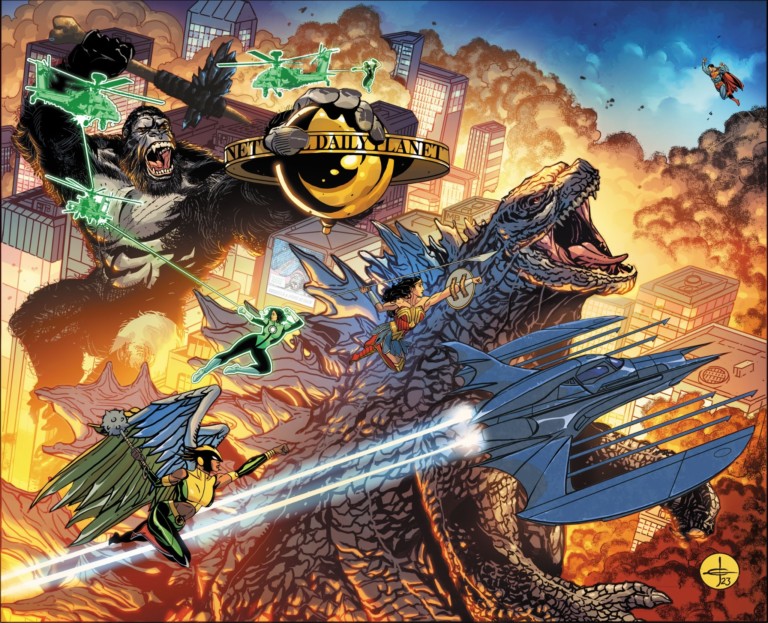 JUSTICE LEAGUE VS. GODZILLA VS. KONG #1
(W) BRIAN BUCCELLATO (A) CHRISTIAN DUCE (CA) DREW JOHNSON
HEROES AND MONSTERS COLLIDE IN THE CROSSOVER EVENT OF THE YEAR! The cataclysmic crossover event of the year is here as the DC Universe clashes with Legendary's Monsterverse in Justice League vs. Godzilla vs. Kong. Clark Kent is enjoying a night off with a very important dinner planned with his girlfriend, Lois Lane, when the entire city shudders under the weight of the monstrous Godzilla, who emerges from the bay! What started as a routine clash between the Justice League and the Legion of Doom takes a dangerous turn when the wall between worlds is breached… with Godzilla, Kong, and the Monsterverse emerging on DC's Earth! What ensues will be a brawl of unprecedented scale and destruction from acclaimed writer Brian Buccellato (Injustice) and bestselling artist Christian Duce (Batman/Fortnite: Zero Point)!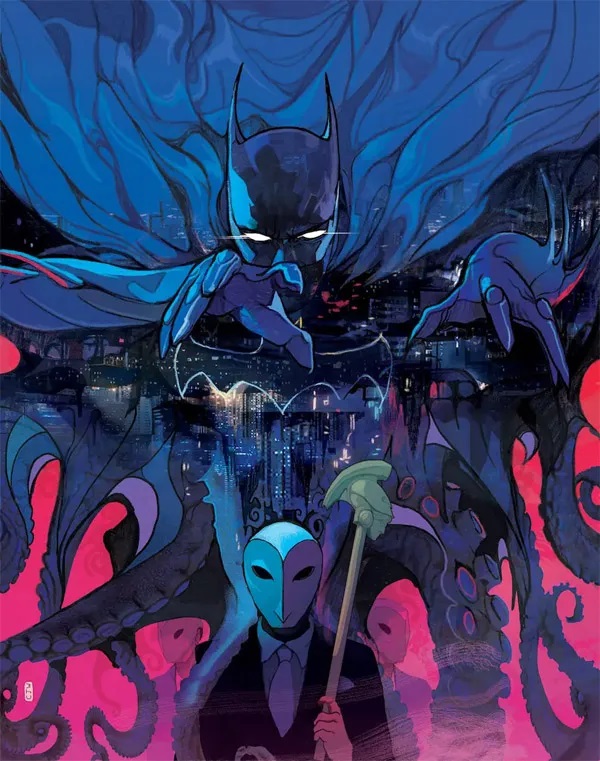 BATMAN: CITY OF MADNESS #1
VISIONARY CREATOR CHRISTIAN WARD UNLEASHES A
COSMIC-HORROR EPIC, FEATURING THE COURT OF OWLS! Buried deep beneath Gotham City there exists another Gotham. This Gotham Below is a living nightmare, populated by twisted mirrors of our Gotham's denizens, fueled by the fear and hatred flowing down from above. For decades, the doorway between the cities has been sealed and heavily guarded by the Court of Owls. But now the door swings wide, and the twisted version of the Dark Knight has escaped… to trap and train a Robin of his own. Batman must form an uneasy alliance with the Court and its deadly allies to stop him—and to hold back the wave of twisted super-villains, nightmarish versions of his own nemeses, each one worse than the last, that's spilling into his streets! Visionary writer-artist Christian Ward unleashes his cosmic-horror take on Batman's world, in a tribute to disturbing Dark Knight classics like Batman: Arkham Asylum and Batman: Gothic! You'll never look at Batman's villains the same way again… you simply won't have the stomach for it!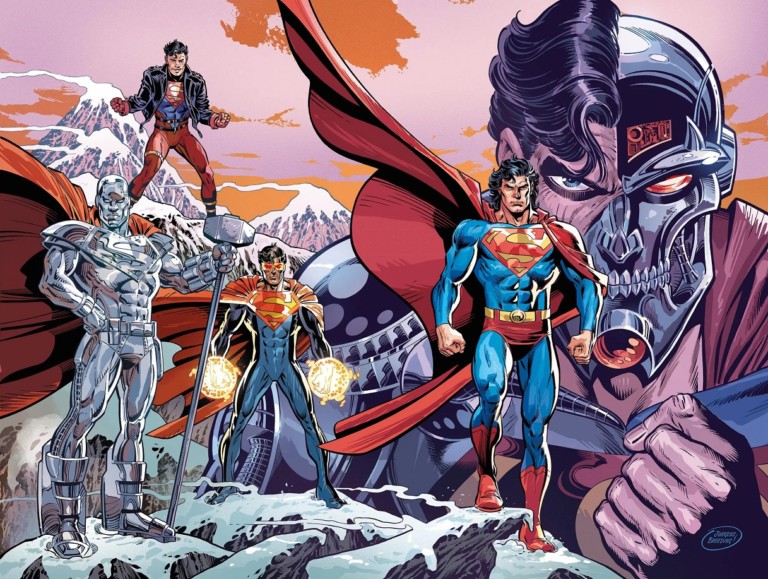 RETURN OF SUPERMAN 30TH ANNIVERSARY SPECIAL #1
(W) JEREMY ADAMS (A) DIEGO OLORTEGUI (CA) JORGE CORONA
ORIGINAL CREATIVE TEAMS RETURN FOR NEW STORIES STARRING SUPERBOY, STEEL, THE ERADICATOR AND CYBORG SUPERMAN! Superman returns! After the tragic events of more than 30 years ago, when Superman met his end at the hands of Doomsday, Metropolis mourned the loss of their greatest hero and soon turned their attention to the search for his successor. Four Supermen rose to the challenge: Superboy, Steel, Eradicator, and Cyborg Superman. Each with their own strengths and
weaknesses, they fought in honor of the original Man of Steel. Little did they know, his return was just around the corner! To celebrate the Reign of the Supermen and Return of Superman, DC has brought back the original creative teams for new stories set in the wake of Superman's death. It all begins with new Daily Planet editor-in-chief Lois Lane discovering Perry White's journals from the time and the secrets he kept as he searched for who could be the next Superman. What could this discovery mean for our present? Find out in this special that's sure to be a classic in the future! 
(W) MARIKO TAMAKI (A) SKYLAR PATRIDGE (CA) JAMAL CAMPBELL
MARIKO TAMAKI RETURNS TO SUPERGIRL! GIRL INTERRUPTED! After joining the Superman Family and their heroic efforts in Metropolis, Kara thought she had found her place in the world. But there's only room in town for one Supergirl, and Power Girl's sudden reappearance has made her redundant. Her identity and role are both in question as she looks for answers. Will they lead her out of the city or out of this world? Find out as critically acclaimed writer Mariko Tamaki (Supergirl: Being Super) returns to the Maid of Might with the help of Skylar Patridge (Wonder Woman)! 
(W) JOSIE CAMPBELL (A) VASCO GEORGIEV (CA) CLAYTON HENRY
After the shocking events in Wonder Woman, the Amazons are now fighting for a world that no longer wants them! Led by their fearless Queen Nubia,
a ragtag group of Amazons featuring Wonder Girl and Faruka II frantically searches for answers as their existence and way of life are threatened. Will the tribes survive their new reputation? Find out in this roller coaster of a debut issue! Brought to you by rising stars Josie Campbell (The New Champion of Shazam!) and Vasco Georgiev (Batman: Urban Legends), this series promises to be an action-packed adventure featuring the greatest warrior women in the DCU!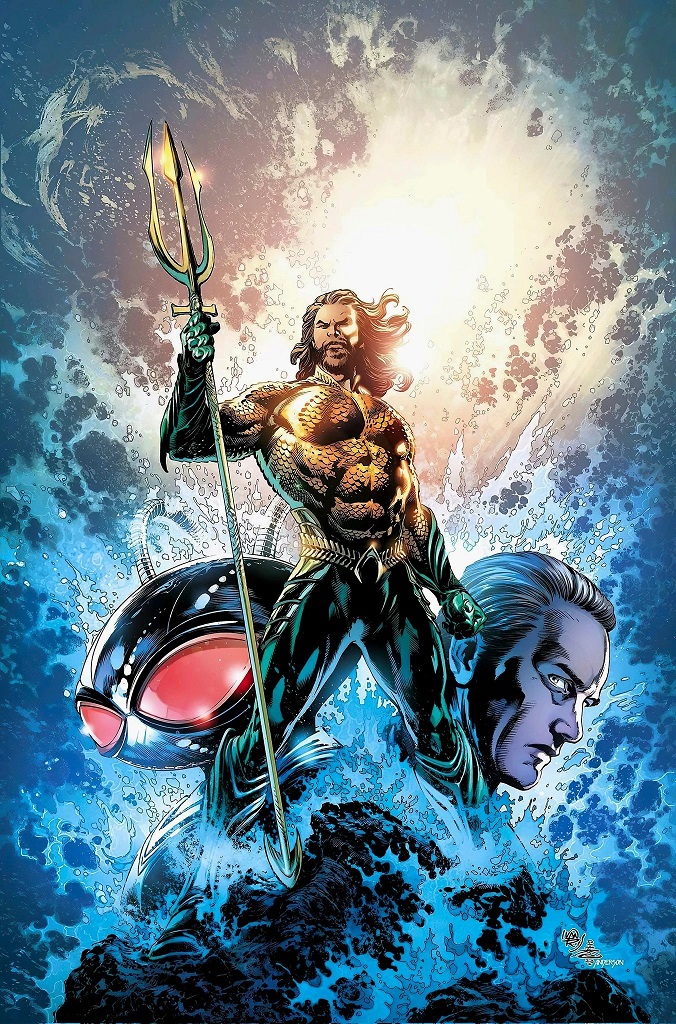 AQUAMAN AND THE LOST KINGDOM SPECIAL #1
(W/A) VARIOUS (CA) IVAN REIS
DISCOVER THE SHOCKING EVENTS THAT CONNECT THE AQUAMAN MOVIE TO THE EAGERLY ANTICIPATED SEQUEL! Aquaman balances his duties as king and as a member of the Justice League, all while planning a wedding! Black Manta is on the hunt for Atlantean tech to help rebuild his armor! Orm plots to escape his Atlantean prison! Three action-packed tales crammed into a single special!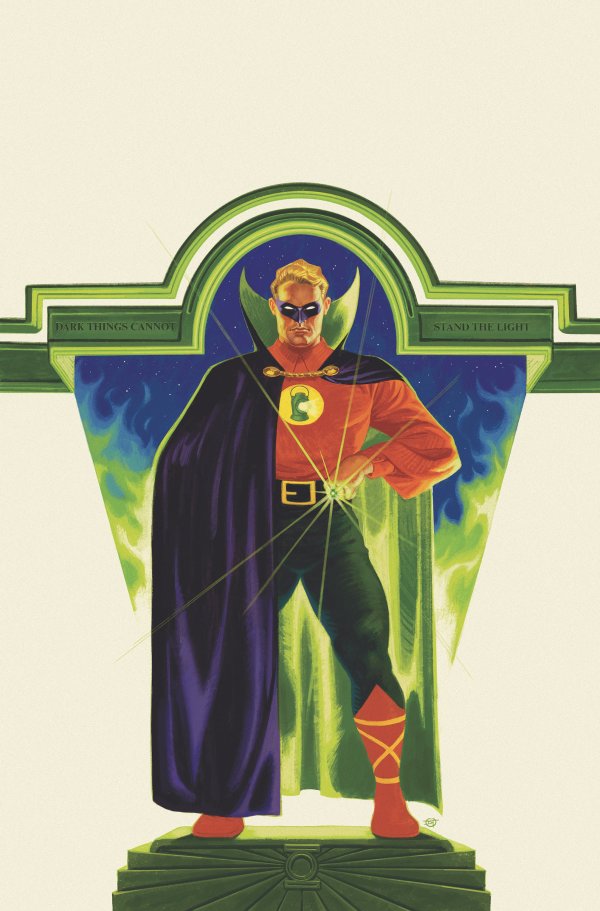 ALAN SCOTT: THE GREEN LANTERN #1
(W) TIM SHERIDAN (A) CIAN TORMEY (CA) DAVID TALASKI
A POWERFUL TALE OF ALAN SCOTT'S EARLY DAYS AS GREEN LANTERN! Alan Scott's early days as the Green Lantern are seen in a new light! The Green Lantern is the most powerful member of the JSA, beloved by all of America, but his personal life is a well-kept secret. This is a story about love, about fear, and most of all about courage to stand up to that fear. Alan Scott's past is the key to his future when the Red Lantern appears, ready to strike down the mighty Green Lantern!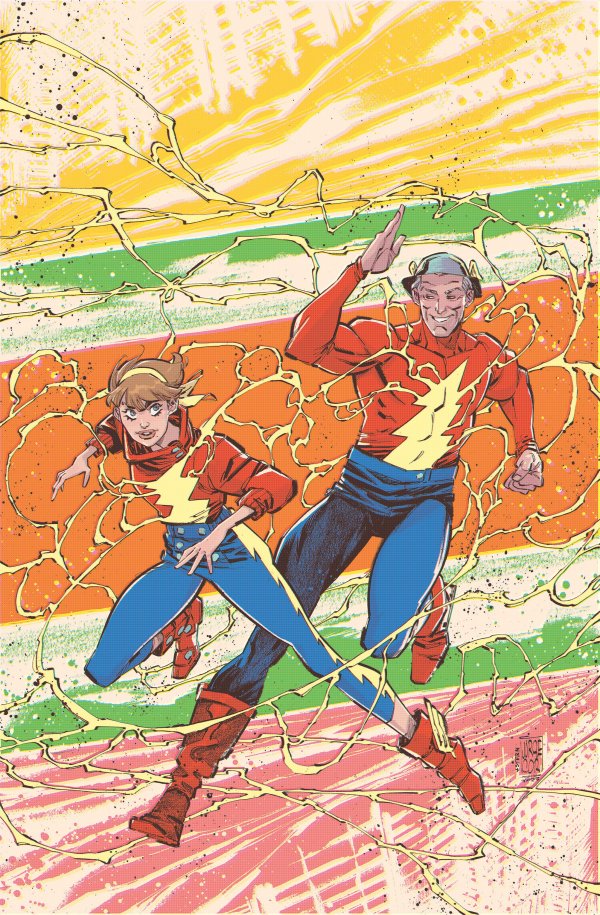 JAY GARRICK: THE FLASH #1
(W) JEREMY ADAMS (A) DIEGO OLORTEGUI (CA) JORGE CORONA
JAY AND HIS LONG-LOST DAUGHTER RACE
SIDE BY SIDE IN THE PRESENT DAY! Spinning out of the events of Stargirl: The Lost Children and Justice Society of America, Jay Garrick is reunited with his long-lost daughter, Judy. After being pulled from the timeline, Judy returns to a world where she and her dad aren't the only ones that ride the lightning, but is there enough space for her in Jay and Joan's life? And can they keep up with their teenage daughter and make up for lost time?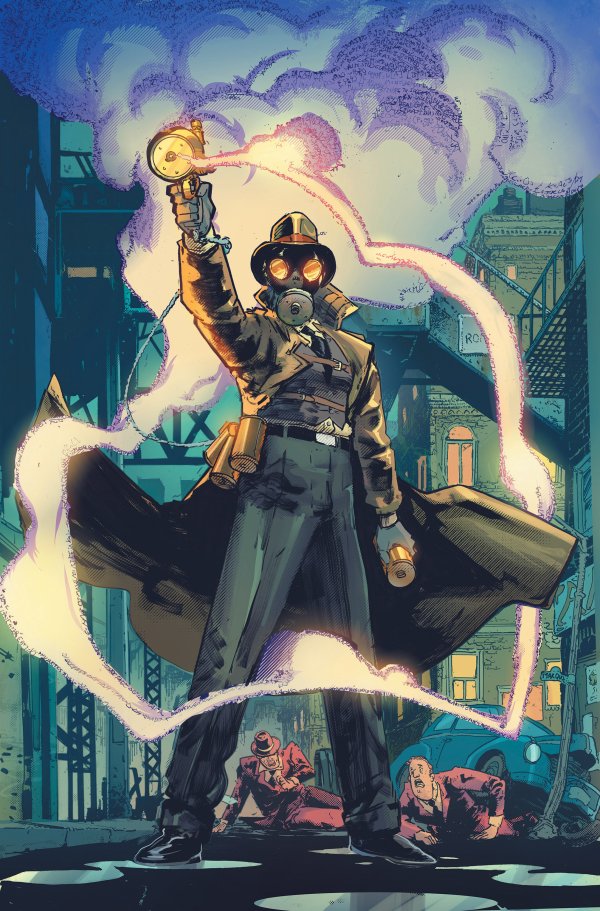 WESLEY DODDS: THE SANDMAN #1
(W) ROBERT VENDITTI (A/CA) RILEY ROSSMO
THE GOLDEN AGE SANDMAN RETURNS IN A NEW NOIR MYSTERY! No one escapes the Sandman's dark dreams, not even Wesley Dodds himself. After years of testing and experimentation, Wesley perfected his sleep gas as the optimal weapon to fight crime without causing undue harm. But when his journal detailing all his failed and far more deadly formulas is stolen, the Sandman must hunt down the thief and the people in the shadows pulling the strings before the contents of the journal are released!
Graphic Novels & Collected Editions
(W) TOM KING (A/CA) JORGE FORNÉS
Joining the Justice League is a goal for any superhero, but what happens when a quest for membership takes a sinister turn? Join Starman, Metamorpho, and Warlord as they look to prove themselves worthy by summoning and defeating Darkseid in battle. But calling upon a New God never ends well, and now their world is headed for a crisis! The journey to save the day will be a treacherous one filled with princesses, knights, and all kinds of monsters. Each person the heroes encounter plays a crucial role in this gripping narrative that's a little bit silly, a whole lot dark, and completely cool. Expect the unexpected with a supporting cast featuring Manhunter, Lady Cop, the Green Team, and the Creeper! A multilayered crime drama starring some of DC's most obscure creations: no one will see it coming, but everyone will want to see where it goes!
Collects Danger Street #1-6.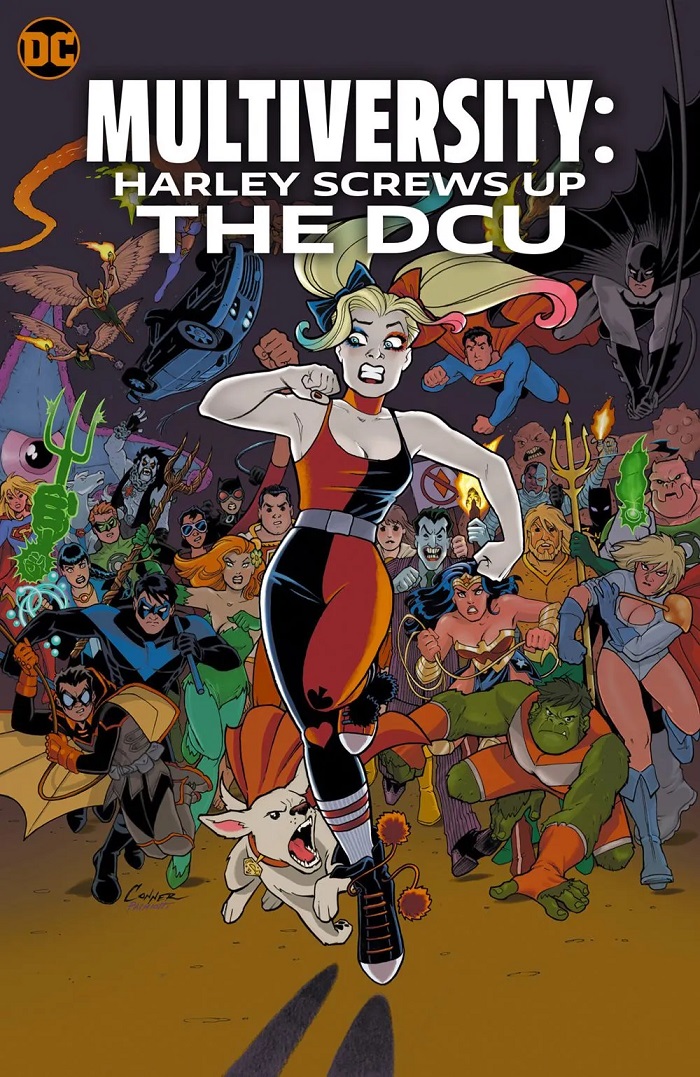 MULTIVERSITY: HARLEY SCREWS UP THE DCU HC
(W) FRANK TIERI (A) LOGAN FAERBER (CA) AMANDA CONNER & JIMMY PALMIOTTI
Harley Quinn's back in Coney Island for a long-overdue reunion with old friends, old haunts, and… an old time machine? Yep, you read that right. A mysterious benefactor has left Harley a time machine. What could go wrong—right? Funny you should ask. Turns out the entire DC Universe—including Wonder Woman, the Flash, Aquaman, Batman, and li'l baby Supes—is thrown into chaos, and not the fun kind. But with every step Harley takes to right various wrongs, she creates another reality in the Multiverse… ones where things still suck. Worse, Starro has assembled a Suicide Squad of his own to conquer this new set of realities. With a time machine and a tough, scary, alternate-universe Harley at her side, maybe—just maybe—she can make things right again. And who the heck gave Harley Quinn a time machine in the first place? The answer needs to be seen to be believed! Harley's timehopping, universe-screw-upping adventure cannot be missed!
Collects Multiversity: Harley Screws Up the DCU #1-6.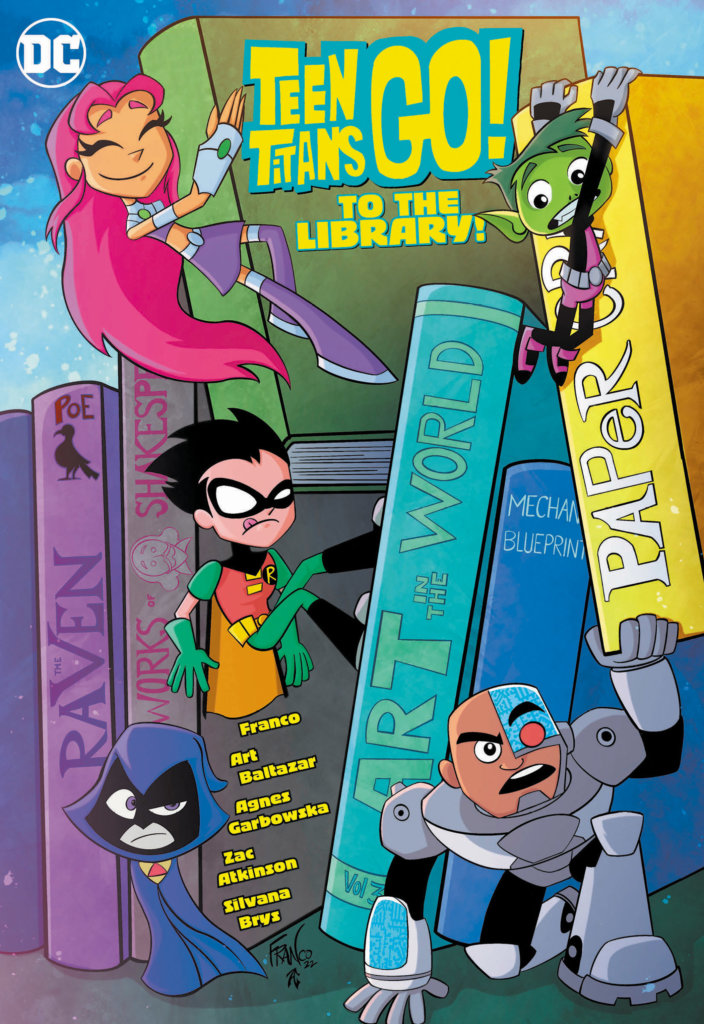 TEEN TITANS GO! TO THE LIBRARY!
(W) FRANCO & ART BALTAZAR (A/CA) FRANCO, ART BALTAZAR & AGNES GARBOWSKA
AN ALL-NEW ORIGINAL GRAPHIC NOVEL THAT GOES BEYOND THE HIT ANIMATED SERIES! Shhhh… there's no super-heroics allowed in the library! All Raven wanted was a little peace and quiet, and the local library seemed like the perfect place to find that. But her teammates know all her tricks, and when they catch up to her, all heck breaks loose. It's not their fault: there's a villain on the loose! And that villain has a dastardly plot! And it could only happen at the library! When the teens get scattered into the library books, first they have to figure out what happened, then they have to find each other, then they have to find the real Jump City. It's all in a day's work for our heroes. Not their normal day's work, which involves a lot of punching and posing. This is more like a reader's day's work! You know: the fun kind!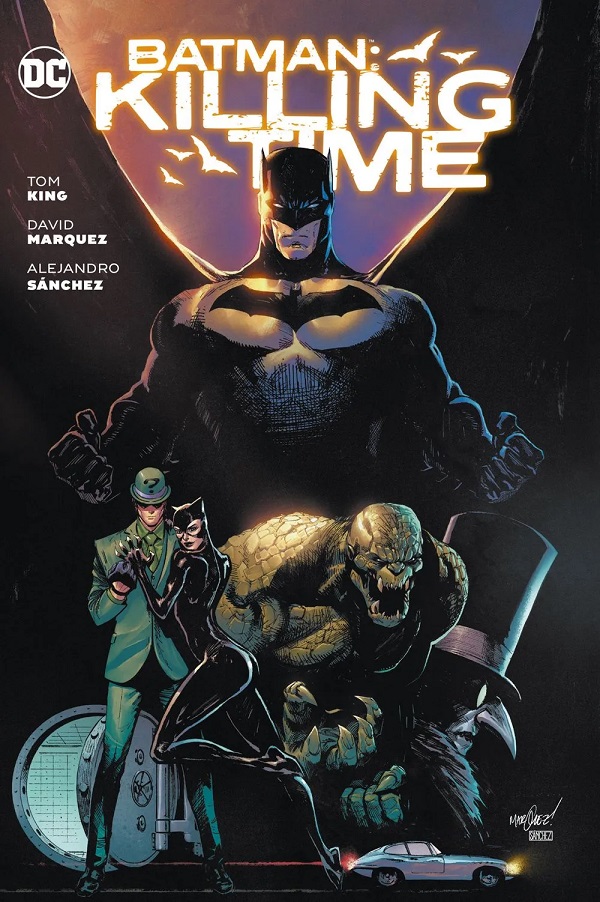 (W) TOM KING (A/CA) DAVID MARQUEZ
Catwoman, the Riddler, and the Penguin join forces to pull off the greatest robbery in the history of Gotham City. And their prize? A mysterious and priceless artifact in the secret possession of Bruce Wayne! But what fun is a heist without a bloody double cross or two? The blockbuster team of Tom King and David Marquez bring an epic, white-knuckle, action-packed tale of a young Batman desperate to recover his most prized possession from a host of violent rogues before the clock strikes the killing time…
Collects Batman: Killing Time #1-6!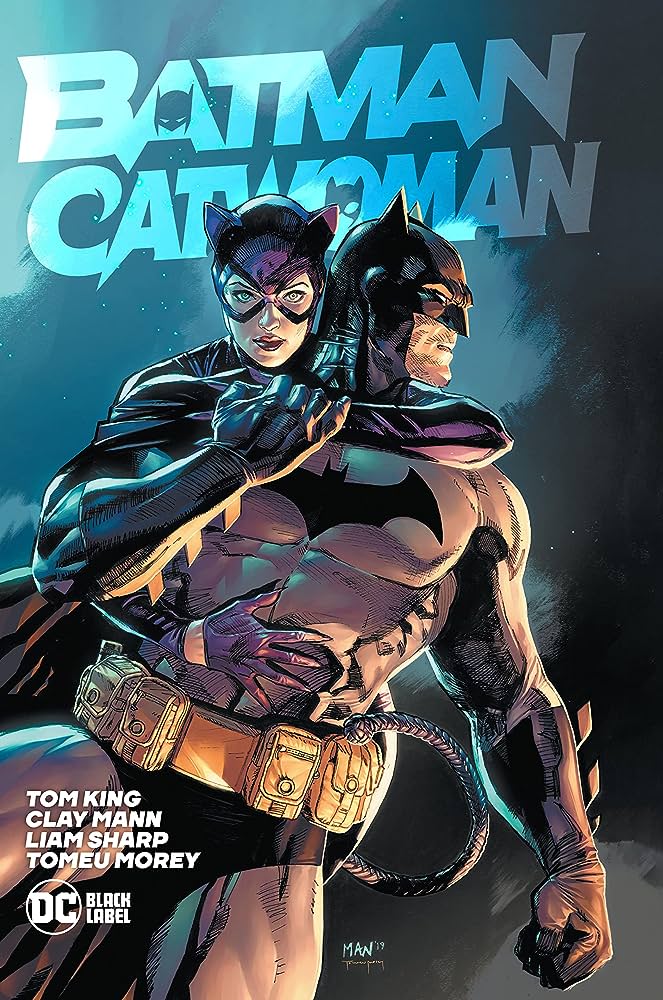 (W) TOM KING (A) CLAY MANN & LIAM SHARP (CA) CLAY MANN
After a long marriage, Bruce Wayne passes away—which frees Selina Kyle to settle an old score. This sweeping tale is told across three timelines: the past, when the Bat and the Cat first fell in love; the present, where their union is threatened by one of Batman's lost loves; and the future, where the couple have a happy life and legacy—including their daughter, Helena, the Batwoman. At every stage of their relationship, Bruce and Selina have an unwelcome chaperone: The Joker!
Collects Batman/Catwoman #1-12 and Batman/Catwoman Special #1, along with stories from Batman Annual #2, Catwoman 80th Anniversary 100-Page Super Spectacular #1, and Detective Comics #1027.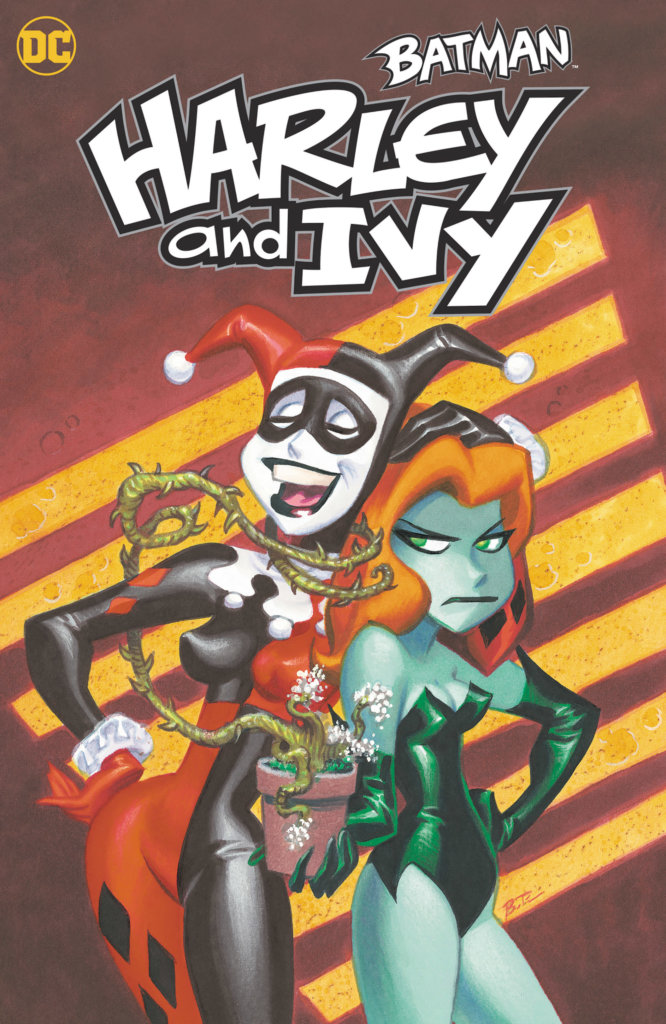 BATMAN: HARLEY AND IVY tp
(W/A) VARIOUS (CA) BRUCE TIMM
Writer Paul Dini and artist Bruce Timm, the creative minds behind the critically acclaimed Batman: The Animated Series, follow up their Eisner-winning Batman: Mad Love with another tale featuring the loopy but loyal moll Harley Quinn, this time teaming up with her best gal pal, Poison Ivy!
Collects stories from Batman: Harley and Ivy #1-3, Batman Adventures Annual #1, Batman Adventures Holiday Special #1, Batman and Robin Adventures #8, and Batgirl Adventures #1, plus stories from Batman: Gotham Knights #14 and Batman: Black & White #3.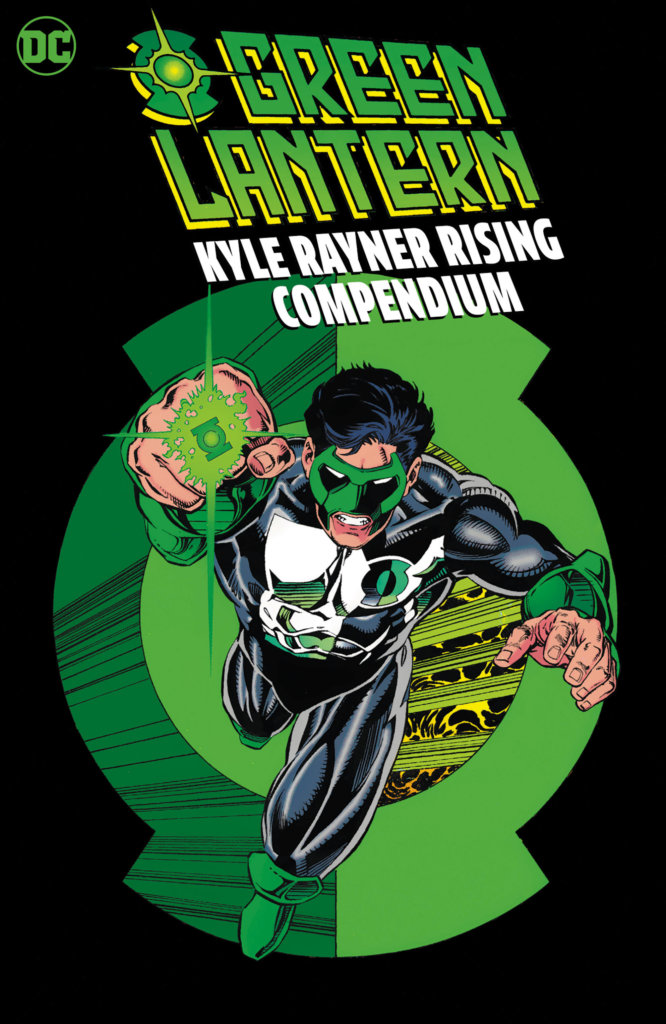 GREEN LANTERN: KYLE RAYNER RISING COMPENDIUM TP
(W/A) VARIOUS (CA) DARRYL BANKS &  ROMEO TANGHAL
Hal Jordan has broken bad. In his grief and fury, he has decimated the once-mighty Green Lan- tern Corps. But hope still survives when the last Guardian, Ganthet, bestows the sole remaining power ring upon an artist named Kyle Rayner. Possessing an imagination and will unlike any previous Lantern, Rayner becomes Earth's new Green Lantern! This compendium charts the rise of the Corps' latest and greatest member as he strives to maintain order in a galaxy without Guardians.
Collects Green Lantern #0, #48-65; R.E.B.E.L.S. '94 #1; New Titans #116-117, #124-125; Guy Gardner: Warrior #27-28; Darkstars #34; and Damage #16.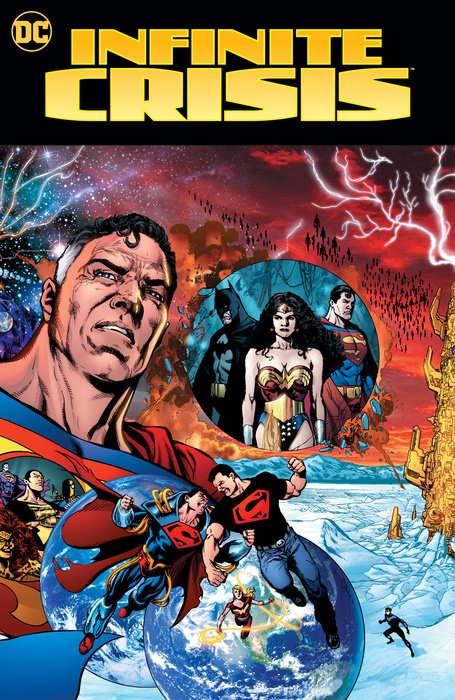 INFINITE CRISIS (2023 EDITION) tp
(W) GEOFF JOHNS (A) VARIOUS (CA) PHIL JIMENEZ
The miniseries event that rocked the entire DC Universe in 2005 and 2006—a sequel to the epic Crisis on Infinite Earths—is now available again. OMAC robots are rampaging, magic is dying, villains are uniting, and a war is raging in space. And in the middle of it all, a critical moment has divided Earth's three greatest heroes: Superman, Batman, and Wonder Woman. It's the DCU's darkest day, and long-lost heroes from the past have returned to make things right in the universe… at any cost. Heroes will live, heroes will die, and the DCU will never be the same again!
Collects Infinite Crisis #1-7.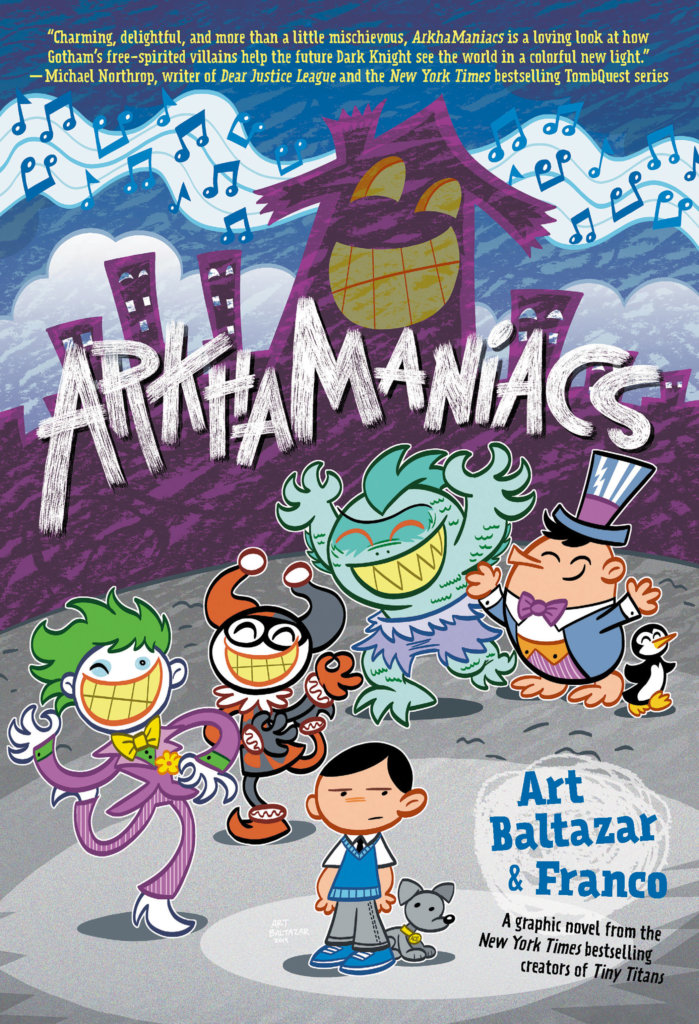 ARKHAMANIACS (2023 EDITION) tp
(W) ART BALTAZAR & FRANCO (A/CA) ART BALTAZAR
There's an apartment building in Gotham City full of life: kids with special powers, pirates in the swimming pool, even a croc (or two!). Young Bruce Wayne is drawn to the fun and excitement he sees going on at the Arkham Apartments, and is determined to find out why this building is full of so much fun and laughter. What exactly is going on over there? Time to sneak over when no one is looking… even though it's like the house is laughing at him! With ArkhaManiacs, Art Baltazar and Franco return to the DC Universe and provide their unique, cartoony take on a Gotham City quite unlike any we've seen before!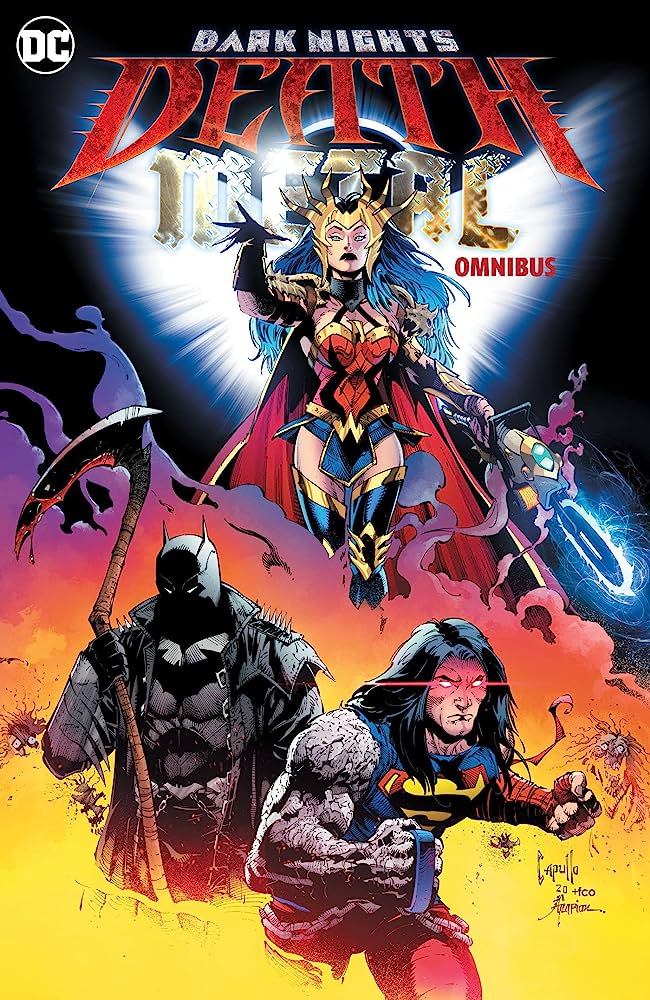 DARK NIGHTS: DEATH METAL OMNIBUS HC
(W/A) VARIOUS (CA) GREG CAPULLO & JONATHAN GLAPION
Join Wonder Woman, Batman, and Superman and they make one last stand against Perpetua and her army of Dark Knights!
This omnibus collects the complete Death Metal saga from Dark Nights: Death Metal #1-7 plus all the tie-in stories from Dark Nights: Death Metal Legends of the Dark Knights #1; Dark Nights: Death Metal The Last 52: War of the Multiverses #1; Dark Nights: Death Metal Speed Metal #1; Dark Nights: Death Metal Infinite Hour Exxxtreme! #1; Dark Nights: Death Metal Trinity Crisis #1; Dark Nights: Death Metal Robin King #1; Dark Nights: Death Metal Multiverse's End #1; Dark Nights: Death Metal Rise of the New God #1; Dark Nights: Death Metal The Multiverse Who Laughs
#1; Dark Nights: Death Metal Guidebook #1; Dark Nights: Death Metal The Secret Origin #1; Dark Nights: Death Metal The Last Stories of the DC Universe #1; and Justice League #53-57.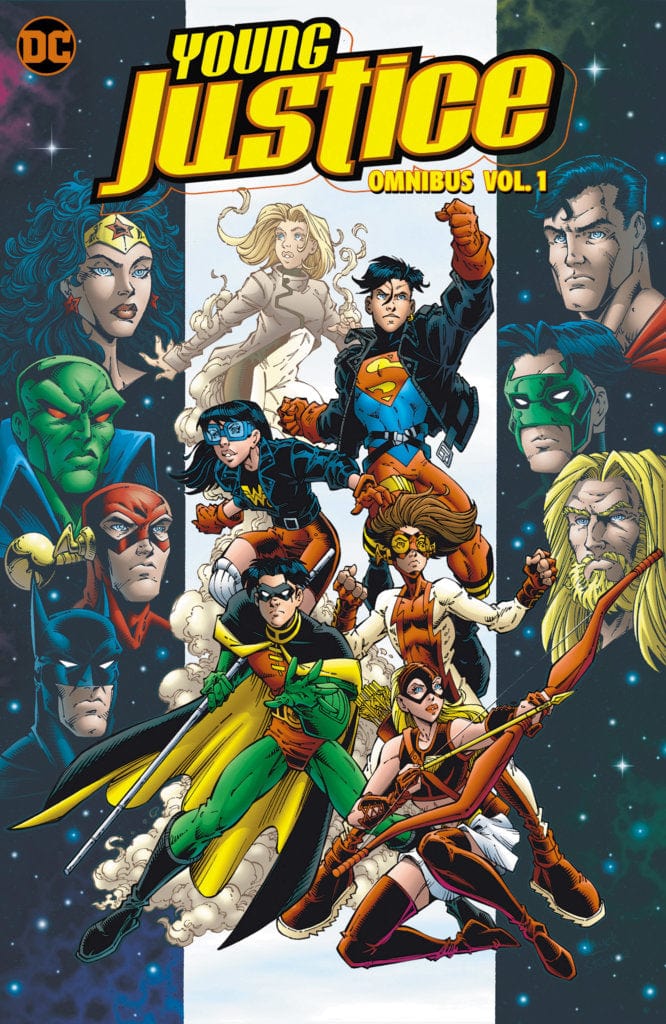 YOUNG JUSTICE OMNIBUS VOL. 1 HC
(W/A) VARIOUS (CA) TODD NAUCK
DC's newest teen heroes get collected in a new omnibus series!
Volume 1 collects: Young Justice #1-19; Young Justice #1,000,000; JLA: World Without Grown-Ups #1-2;
Young Justice: The Secret #1; Young Justice Secret Files #1; Secret Origins 80-Page Giant #1; Young Justice in No Man's Land #1; Supergirl #36-37; Superboy #74; Young Justice:, Sins of Youth #1-2; Sins of Youth Secret Files #1; Sins of Youth: JLA Jr. #1; Sins of Youth:
Aquaboy/Lagoon Man #1; Sins of Youth: Batboy and Robin #1; Sins of Youth: Kid Flash/Impulse #1; Sins of Youth: Starwoman and the JSA #1; Sins of Youth: Superman Jr./ Super- boy Sr. #1; Sins of Youth: Wonder Girls #1; and Sins of Youth: The Secret/Deadboy #1.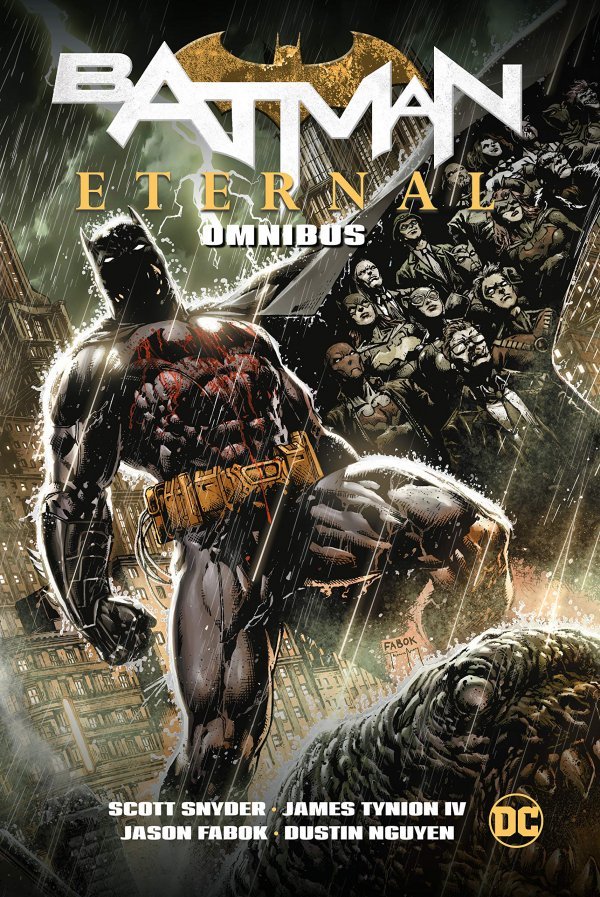 BATMAN ETERNAL OMNIBUS (2023 EDITION) HC
(W) SCOTT SNYDER &  JAMES TYNION IV (A) VARIOUS (CA) JASON FABOK
Gotham is in chaos. Every one of Batman's allies is fighting to keep the city under control. Someone is orchestrating the pandemonium, but who? Worst of all, Batman's greatest ally inside the city, Police Commissioner Jim Gordon, has been arrested. Until his name is cleared, he'll stay locked up alongside all the dangerous criminals he put in jail. Meanwhile Batman, the Robins, Batgirl, Red Hood, Spoiler, and more will have to contend with not just the usual villains, but a corrupt police force as well!
Collects Batman Eternal #1-52 and Batman #28.
If anything jumped out to you, remember to message us or let us know next time you're in the shop! You get a text the second it arrives in the shop and we place a copy aside just for you so you don't miss out!
We do these each month so keep an eye out for the next post!
Have a great month and happy reading 💚