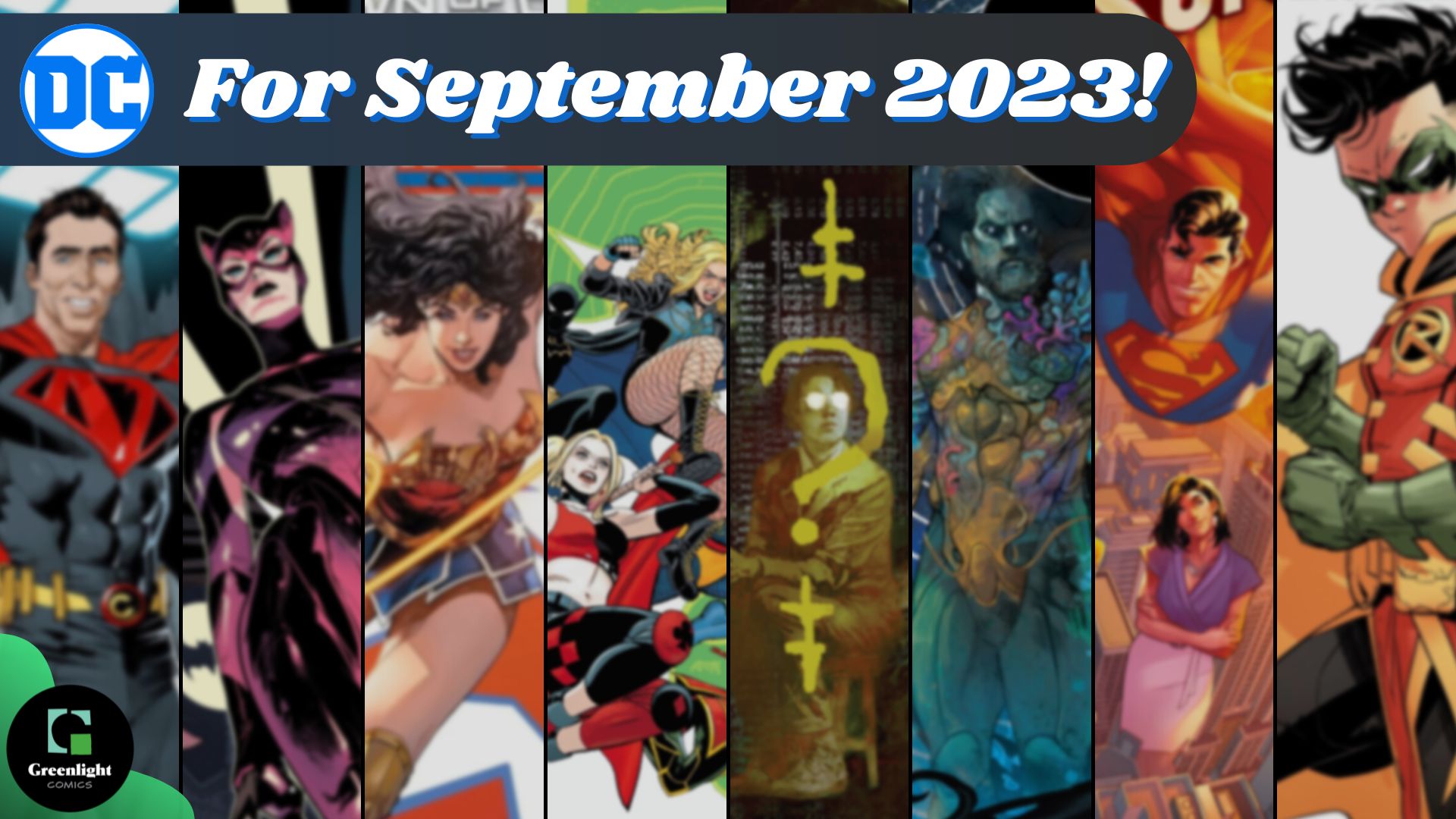 The new issue of DC Comics Preview catalog DC Connect has arrived! Here is our breakdown of the new comics series to jump on, plus what collected editions are arriving from September 2023! You can find the rest of our Previews Picks for other Comics & Manga, as well as Marvel Comics future releases over on the blog!
(W) Tom King (A/CA) Daniel Sampere
THE AMAZON WARRIOR IS NOW A WANTED OUTLAW! After a mysterious Amazonian is accused of mass murder, Congress passes the Amazon Safety Act, barring all Amazons from U.S. soil. To carry out their plans, the government starts a task force, the Amazon Extradition Entity (A.X.E.), to remove those who don't comply, by any means necessary. Now, in her search for the truth behind the killing, Wonder Woman finds herself an outlaw in the world she once swore to protect!
Writer Tom King (Mister Miracle, Batman, Supergirl: Woman of Tomorrow) and superstar artist in the making Daniel Sampere (Dark Crisis, Action Comics) join forces for this action-packed relaunch and the beginning of what will undoubtedly become a groundbreaking run on the character.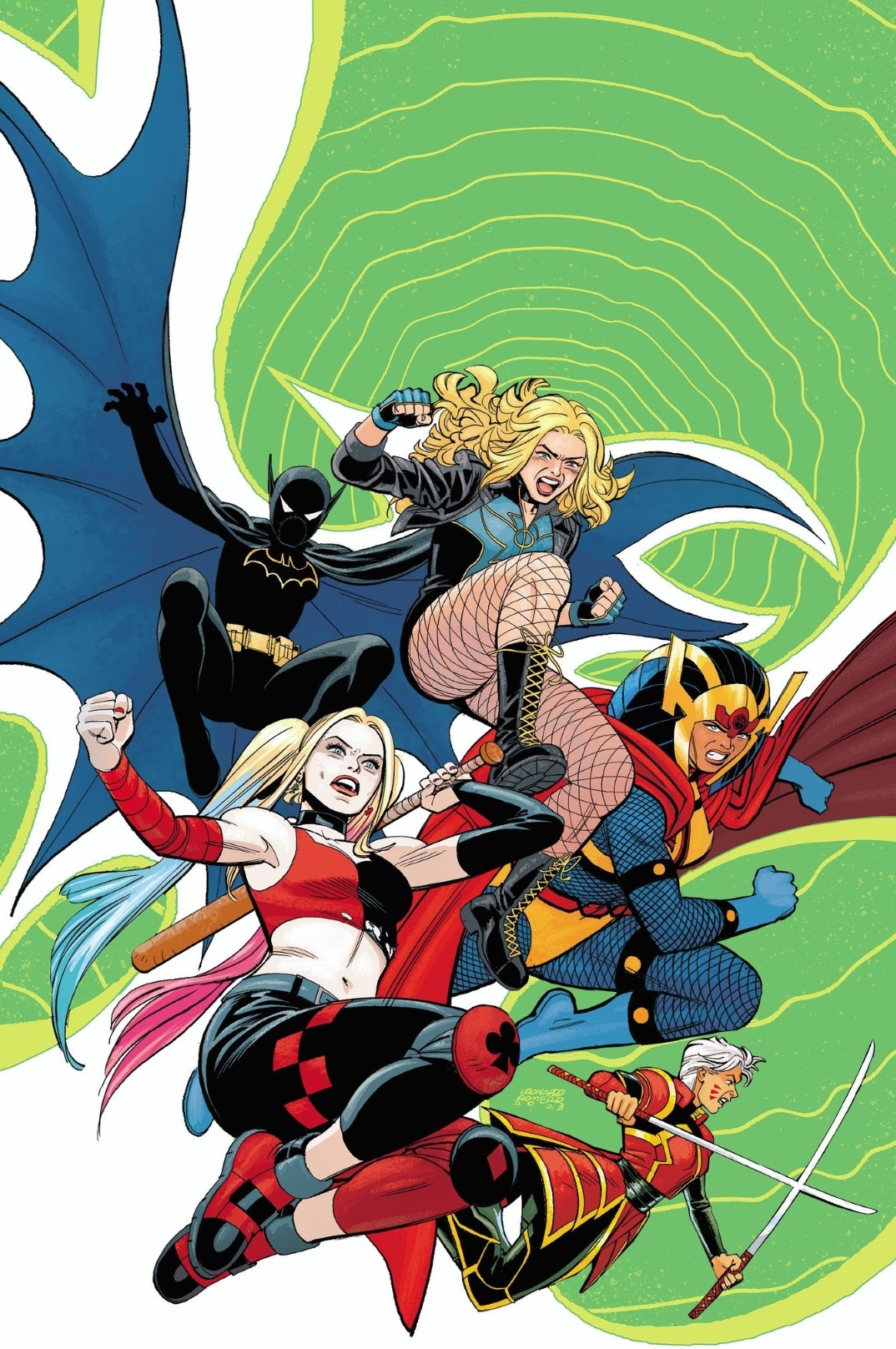 (W) Kelly Thompson (A/CA) Leonardo Romero
BREAKING HEARTS AND FACES – THE BIRDS OF PREY ARE BACK! Dinah Lance is one of the DCU's most elite fighters, and combined with her sonic scream, she's a fearsome foe in any scenario… but sometimes even the Black Canary needs help. Faced with a personal mission brought to her by a mysterious new ally, and up against near-impossible odds, she re-forms the Birds of Prey with an unrivaled group of badasses–Cassandra Cain, Big Barda, Zealot, and Harley Quinn–and only one goal: extraction without bloodshed. What could possibly go wrong?
Kelly Thompson (Captain Marvel, Black Widow) makes her long-awaited DC Universe writing debut, and is joined by her Hawkeye partners-in-crime Leonardo Romero (Batman) and Jordie Bellaire (Wonder Woman) to debut an all-new, all-deadly Birds of Prey series… still breaking hearts and faces after all these years!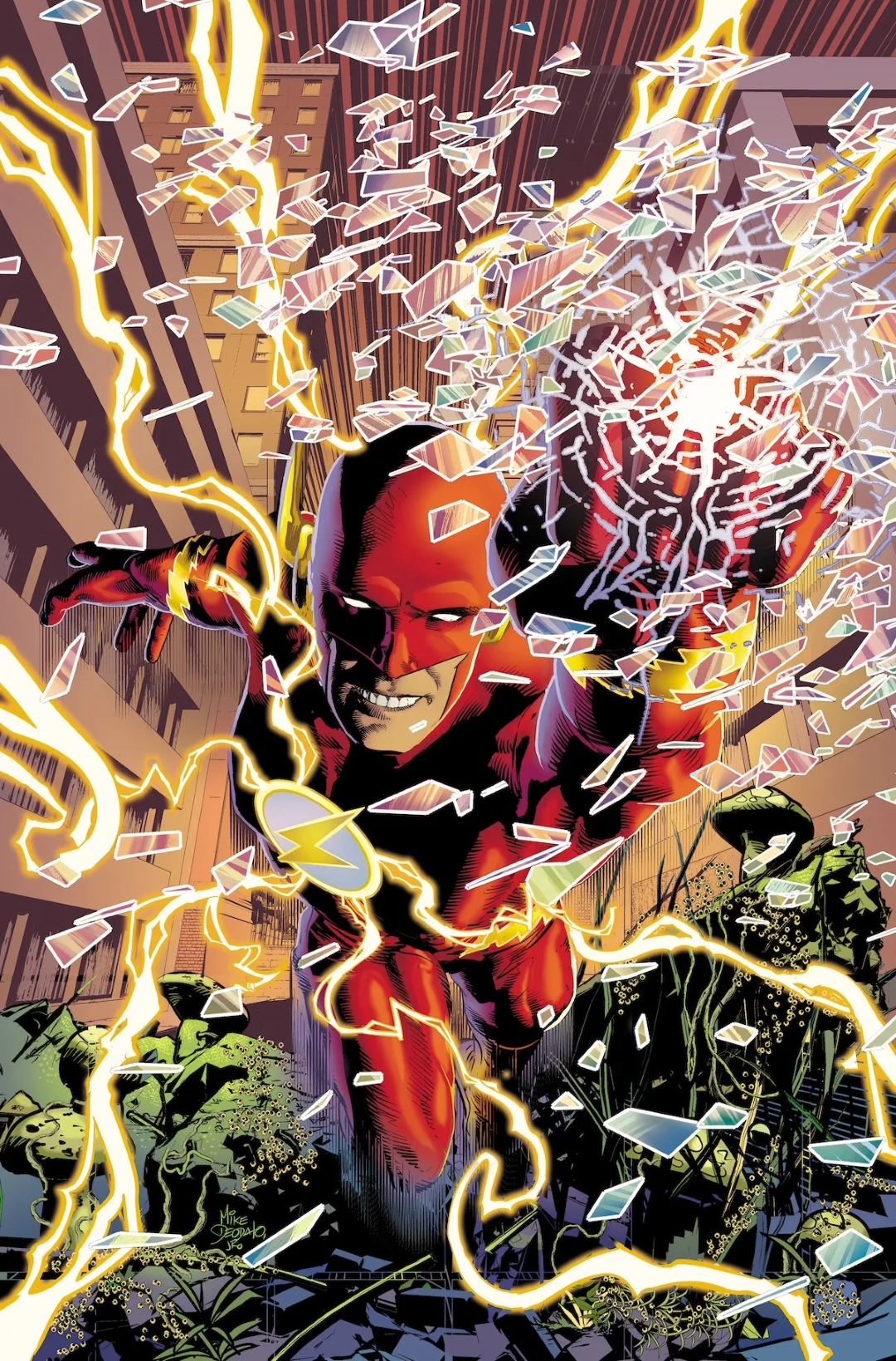 (W) Si Spurrier (A) Mike Deodato Jr. (CA) Mike Deodato Jr, Trish Mulvihill
WALLY WEST RACES TOWARD THE FUTURE! Wally West has never been quicker, more fulfilled, more heroic. His loving family is around him. And yet something is off. Very off. His evolving understanding of his powers has opened Wally to new avenues of sci-fi adventure and attuned his senses to strange new ideas. Something whispers from the dark vibrations beyond the Speed Force, and as Wally experiments with creative new approaches to his powers he encounters new realms, mysterious allies, and mind-shattering terrors.
A new era for the Scarlet Speedster begins now from the team of Si Spurrier (Coda, Damn Them All) and Mike Deodato Jr. (Avengers).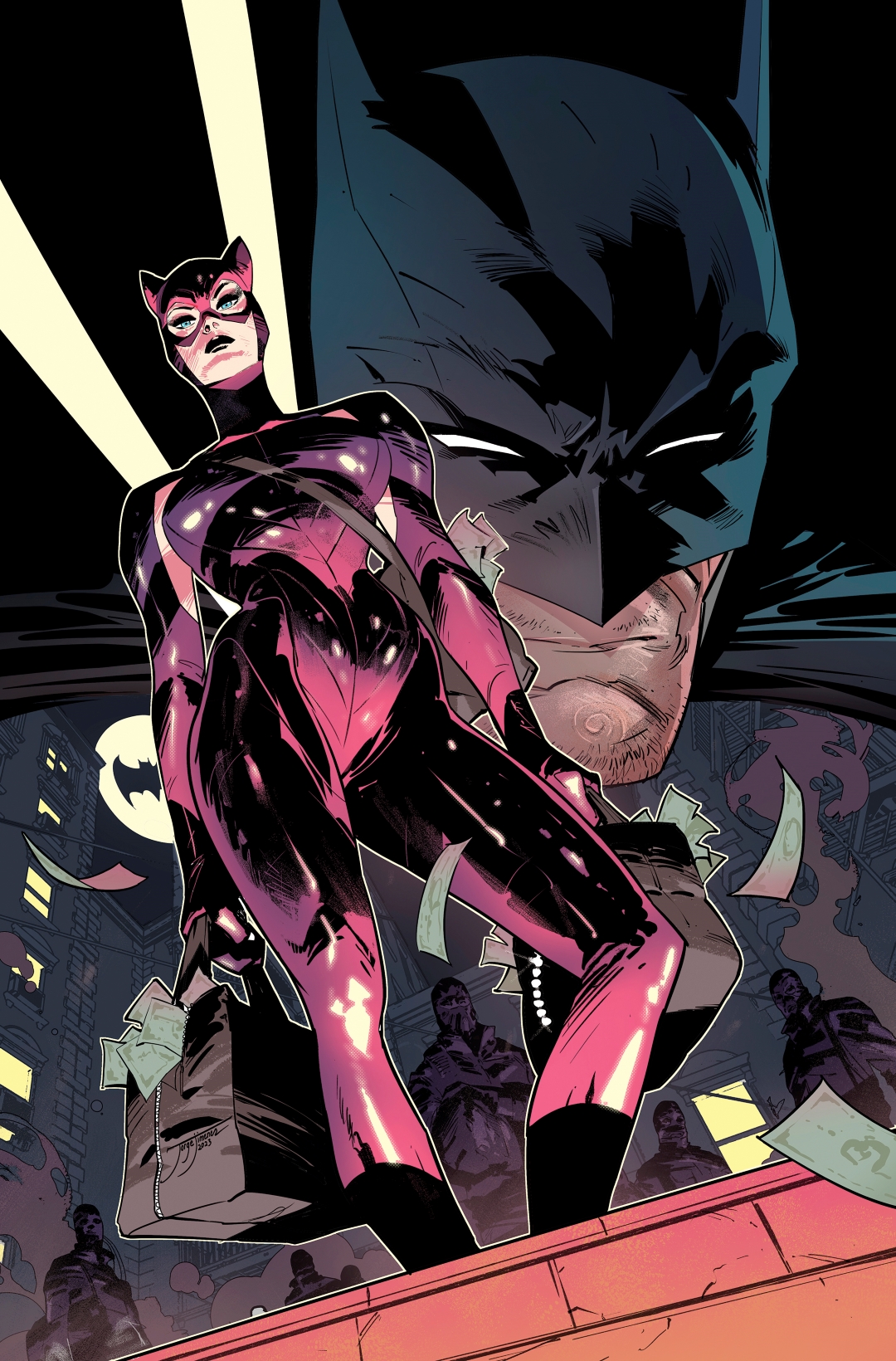 BATMAN/CATWOMAN: THE GOTHAM WAR - BATTLE LINES #1
(W) Chip Zdarsky, Tini Howard (A) Mike Hawthorne, Adriano Di Benedetto (CA) Jorge Jimenez
THE BAT/CAT WAR STARTS HERE! Crime is down in Gotham City… Could that be a bad thing? A coordinated effort in Gotham has led to a reduction in violent crime, but at what cost? Villains scatter as their lives begin to crumble under a new regime. And as Batman recovers from his epic battle through the Multiverse and the horrors of Knight Terrors, one name runs through his mind. One name at the heart of this new, safer Gotham… Catwoman. A conflict that's been brewing for well over a year finally hits the streets, and it will fracture the Bat-Family as war erupts!
From bestselling writers Chip Zdarsky and Tini Howard and artists Mike Hawthorne and Adriano Di Benedetto comes the opening shot in the Gotham War!
(W) Joshua Williamson (A/CA) Simone Di Meo
Father and son. Bruce and Damian. Batman and Robin. From Batman vs. Robin to Knight Terrors, a lot has happened to the Dynamic Duo, but now they are back together and ready to fight crime in Gotham–just in time for Batman's most monstrous rogues to team up to turn the city into an urban jungle! A new villain watches from the shadows, intent on revenge, with a plot to turn one of Batman's greatest assets against him! Can Damian help his father solve the case before it's too late?
A brand-new fun and exciting father-and-son adventure begins, from DC Comics architect Joshua Williamson and superstar artist Simone Di Meo!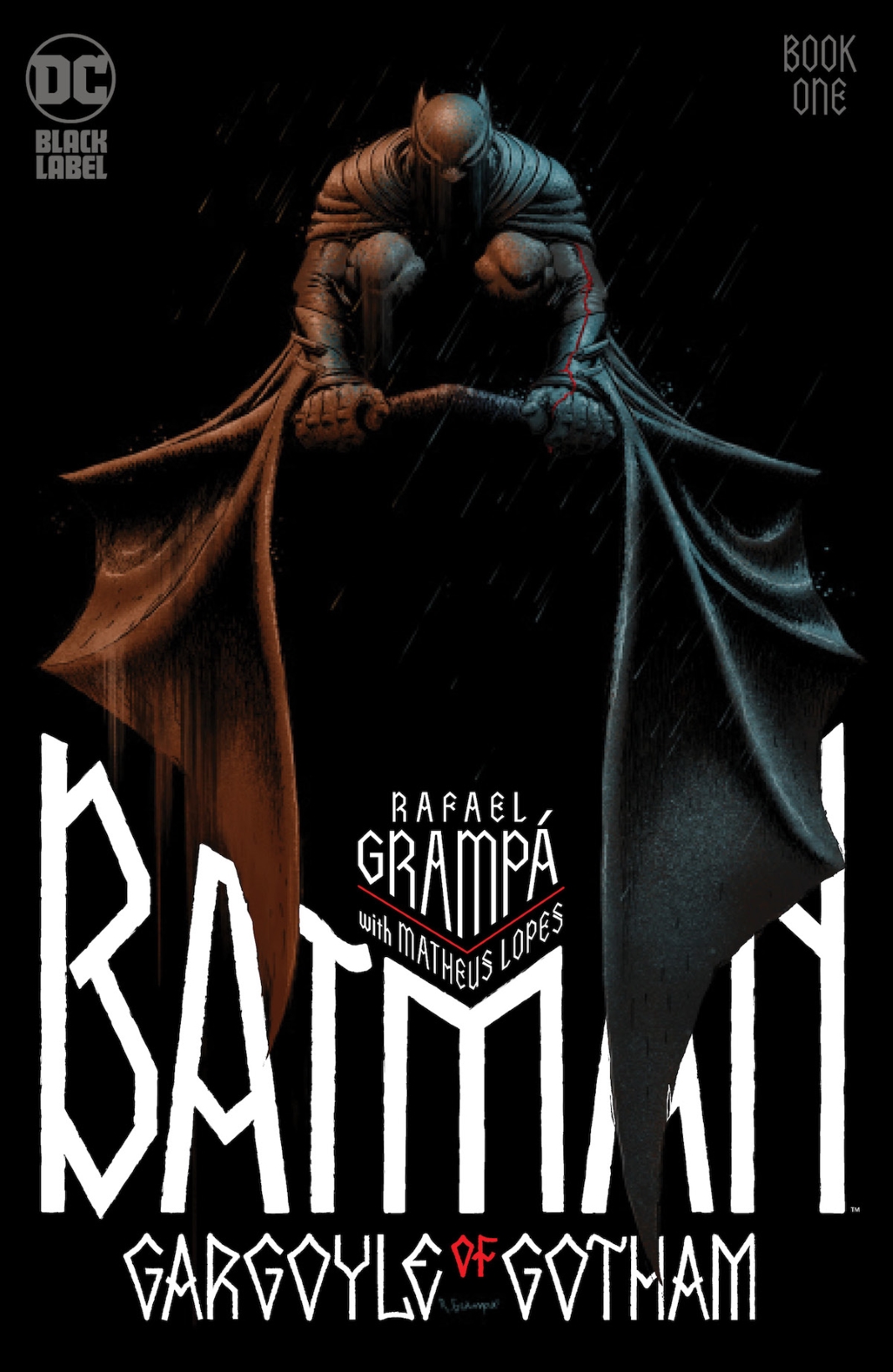 BATMAN: GARGOYLE OF GOTHAM #1
In a Gotham City where every day feels darker and more irredeemable than the last, Batman makes a definitive choice – to kill off the Bruce Wayne identity for good and embrace the cowl full-time. But though he knows the streets of Gotham, Batman will soon come to find that he hardly knows himself. A serial killer is on the loose, and while the murder victims seem random at first, every clue draws Batman closer to the terrifying truth–that they are all connected, not just to each other… but to him… Batman will have to contend with the very nature of evil – including that which lurks inside in the darkest corners of his own heart – to face what's coming for his city.
Batman: Gargoyle of Gotham brings Rafael Grampa's twisted vision of both the Dark Knight and the city of Gotham to life in a DC writing debut that will reach its icy black tendrils into the deepest and darkest corners of human nature and leave you gasping for breath – and for more!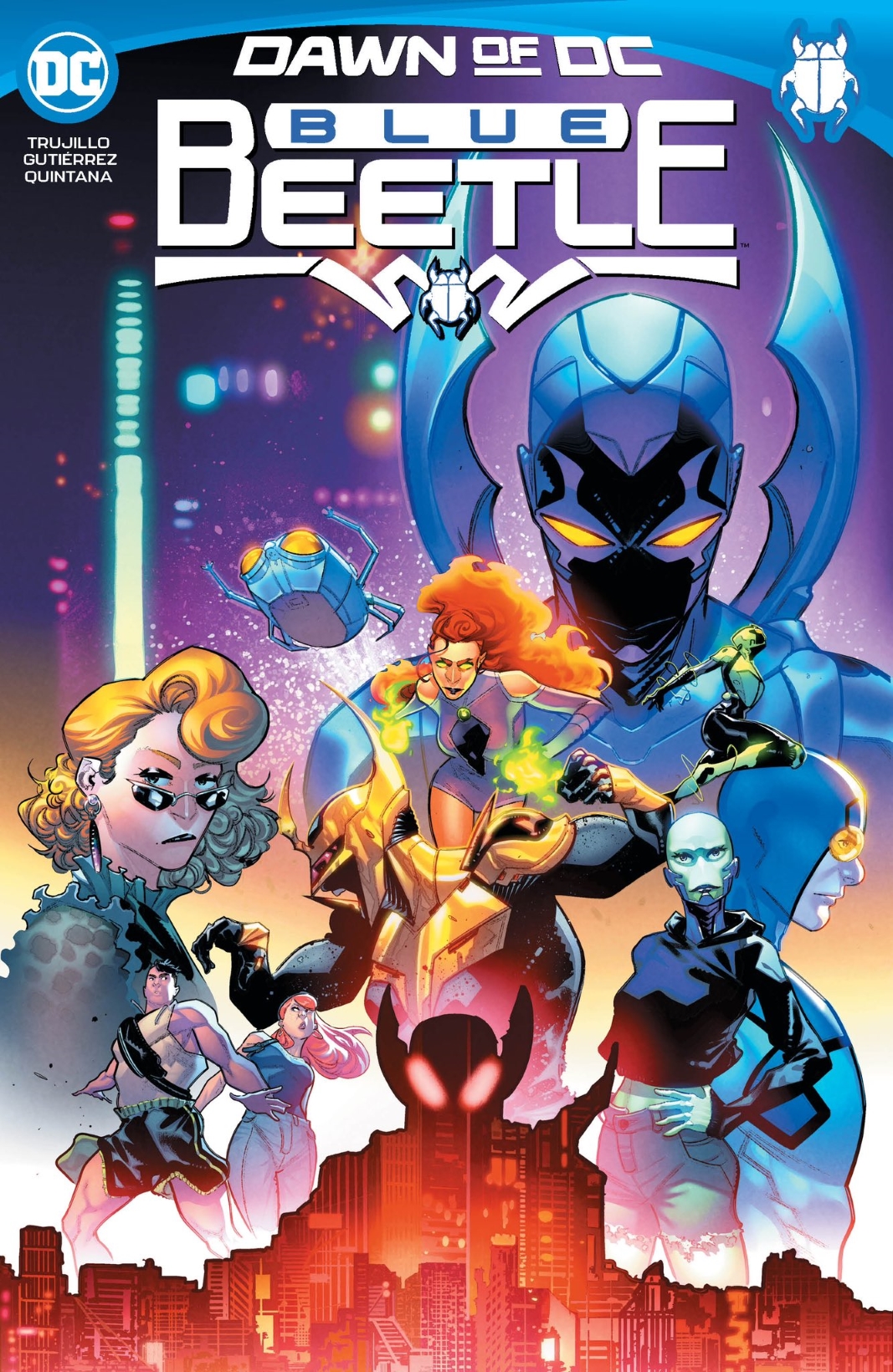 (W) Josh Trujillo (A/CA) Adrian Gutierrez
JAIME REYES JOINS THE DAWN OF DC WITH A NEW ONGOING SERIES! Jaime Reyes's graduation is over, but his new life in Palmera City and as the Blue Beetle has only just begun! With two new Beetles to train in Dynastes and Nitida, Jaime has his hands full navigating being a leader. Thankfully, he has Paco and Brenda by his side as they settle in at Palmera State University. But what lurks in the shadows of Blue Beetle's new home and what does it mean for the Blue Beetle legacy?
GREEN LANTERN: WAR JOURNAL #1
(W) Phillip Kennedy Johnson (A) Montos (CA) Taj Tenfold
JOHN STEWART RETURNS! John Stewart's time as a Green Lantern has come to an end… or so he thinks. A family tragedy calls him back home, and as John begins to reclaim the career he once left behind, he tries to embrace a peaceful post-superhero life. But when a terrifying and contagious force with a mysterious connection to Oa appears on Earth, the last Green Lantern of another Universe comes seeking the only warrior to face this threat and win: the immortal Guardian and Builder, John Stewart himself! Can this brilliant but brash young Lantern help John discover the qualities that made him one of the greatest Lanterns of the entire Multiverse?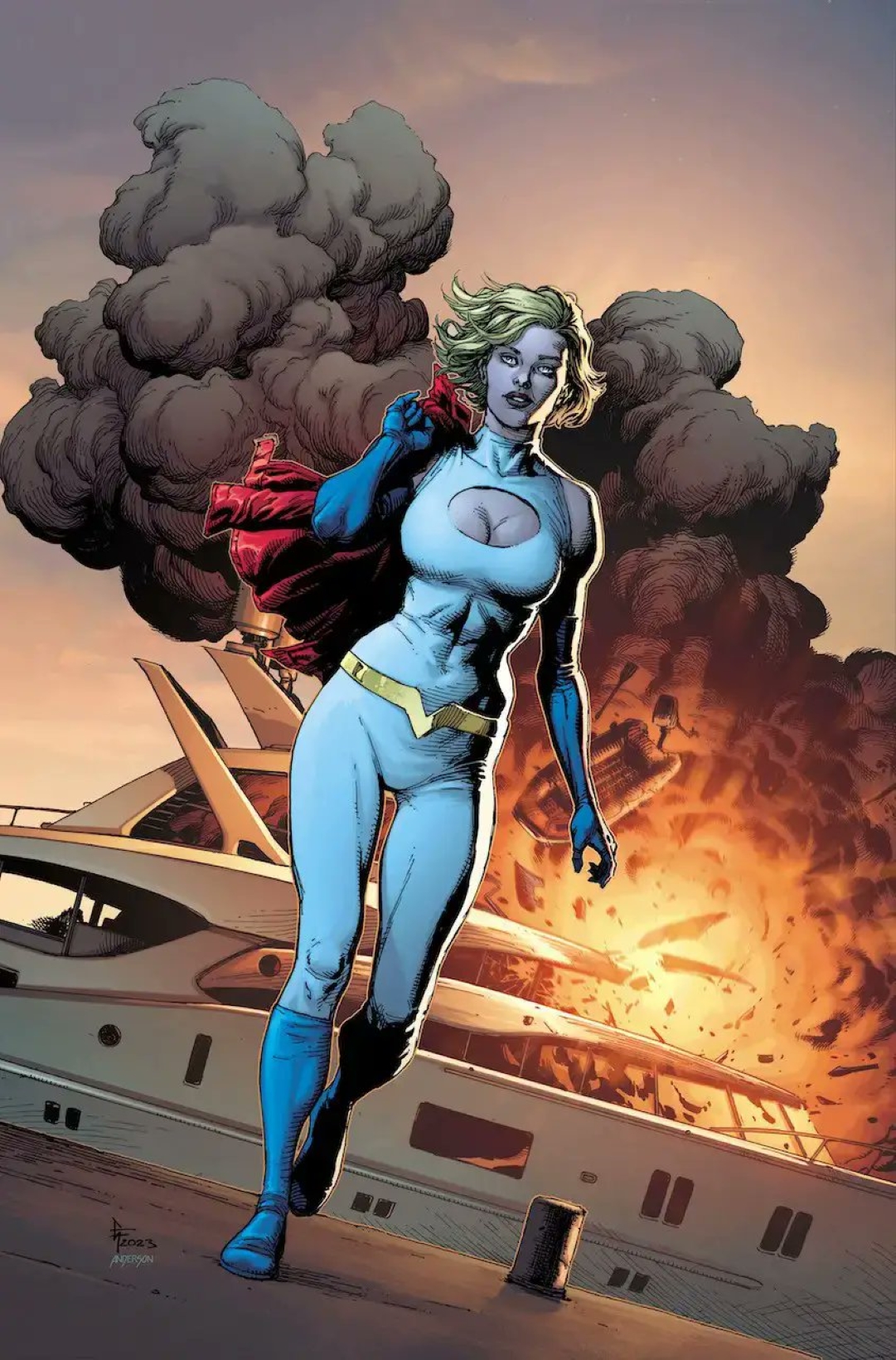 (W) Leah Williams (A) Eduardo Pansica, Julio Ferreira (CA) Gary Frank
PRETTY, PUNCHY, AND POWERFUL! After the events of Knight Terrors, a long-dormant Kryptonian threat has returned to take down Superman and his family. Who could possibly stop it? Well, according to the Man of Steel, it's Power Girl! Witness a road trip race against time as Paige reconnects with her roots to save the world from her deadly past.
Power Girl Special writer Leah Williams returns with artist Eduardo Pansica (Supergirl) for an ongoing series of epic proportions!
FIRE & ICE: WELCOME TO SMALLVILLE #1
(W) Joanne Starer (A) Natacha Bustos (CA) Terry Dodson
A raucous, timely, unflinching comedy about a decades-long friendship on the brink of disaster and what it means to be a superhero at a crossroads in your life, Fire & Ice: Welcome to Smallville reintroduces the iconic duo to the Dawn of DC, in a series from rising star Joanne Starer (The Gimmick, Sirens of the City) and Moon Girl and Devil Dinosaur co-creator Natacha Bustos!
DC'S GHOULS JUST WANNA HAVE FUN #1
(W/A) Various (CA) Alvaro Martinez Bueno
SKIN-CRAWLING STORIES OF THE DC GHOUL-IVERSE! Superman imprisoned by an unfriendly ghost! Man-Bat versus a werewolf! Mary Marvel and Dr. Psycho crashing a Halloween frat party! Plus: the Question faces horrific crimes of fashion; Robotman wrestles a ghostly glitch; Crush helps Lobo find the perfect costume; and Nightwing and Red Hood spend a frightful night in Bludhaven, co-written by Christopher Sean, the voice of Nightwing from the Gotham Knights video game! The chills will last longer than your candy corn!
BATMAN/SUPERMAN: WORLD'S FINEST #19 Nicolas Cage Super-Variant cover
(W) Mark Waid (A) Travis Moore (CA) Dan Mora
Occasionally a variant cover gets way more attention than it really should. This time it's Batman & Superman joined by a superhero variant of the one and only Nicolas Cage?!
Graphic Novels & Collected Editions
(W) Paul Dano (A) Stevan Subic (CA) Bill Sienkiewicz
Award-winning actor Paul Dano expands upon the backstory of the character he played in Matt Reeves's hit movie The Batman. This version of the Riddler isn't simply an amusing eccentric with an affinity for wordplay and baffling clues, but as terrifying a villain as any in the annals of the Dark Knight. Here you will see Edward Nashton evolve into a menace who holds all of Gotham City in his grip. How did an unknown forensic accountant uncover the dark secrets of both Gotham's underworld and its political leaders and come so close to bringing down the entire city? This prequel to The Batman presents the detailed, disturbing, and at times shocking story of a man with nothing to lose. Dano is joined by acclaimed European artist Stevan Subic, making his American comics debut.
Collects THE RIDDLER: YEAR ONE #1-6.
SUPERMAN VOL. 1: SUPERCORP HC
(W) Joshua Williamson (A) Jamal Campbell (CA) Jamal Campbell, Nick Dragotta
Superman has returned to Metropolis, and his greatest enemy, Lex Luthor, is finally behind bars. The future of the Superman Family has never been brighter! As Clark Kent settles back into his life, iconic and new enemies erupt from the shadows to strike down the Man of Steel! But waiting in the wings to back up Big Blue is… Supercorp? What secret project has Lex given to Superman?! This all-new chapter ushers in an iconic age of the DCU with a story that welcomes new readers and delights longtime fans.
Collects SUPERMAN (2023) #1-5!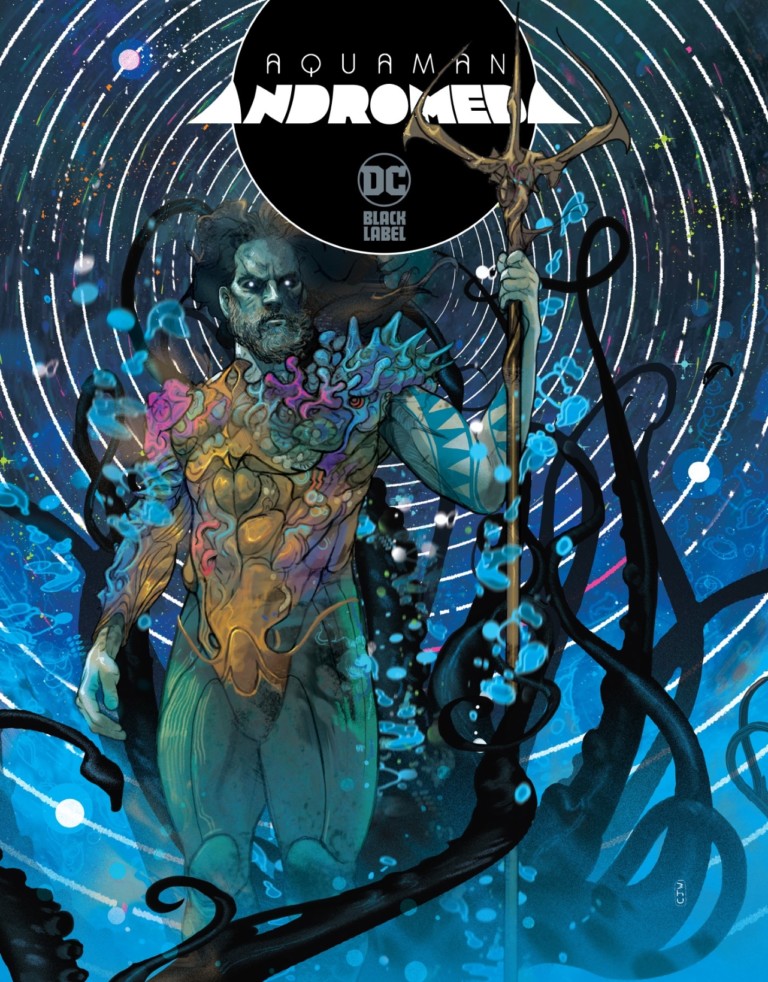 (W) Ram V. (A/CA) Christian Ward
Deep in the Pacific Ocean sits Point Nemo: the spaceship graveyard. But it's not only ships that sit at these dark depths. There's a structure never made by human hands. And that structure seems to be… waking up. The crew of the experimental submarine Andromeda have been chosen to investigate this mystery. But they aren't the only ones pursuing it. The master pirate Black Manta is on the hunt… and anything that attracts Black Manta attracts Arthur Curry, his lifelong foe, the Aquaman! But heaven help them all when the doors of the mystery at Point Nemo swing wide to admit them…
Collects AQUAMAN: ANDROMEDA #1-3.
ADVENTURES OF SUPERMAN: JON KENT HC
(W) Tom Taylor (A) Clayton Henry, Darick Robertson (CA) Clayton Henry
RETURN TO INJUSTICE! Across the Multiverse, Kal-Els are being murdered, and Val-Zod, the Superman of Earth-2, believes only one man can help: Jon Kent, Kal-El's son! Jon must cross dimensions to face the super-killer, including a trip to an Earth he's never seen… the world of Injustice! In this place, versions of his friends and loved ones are at war, and heroes fight each other for total control. Can the newly reunited Super Sons beat these insurmountable odds? And will Jon Kent not only save the Multiverse, but have any chance of returning to his own Earth? It's a battle for the soul of Superman as the Injustice saga cranks up the heat!
Collects ADVENTURES OF SUPERMAN: JON KENT #1-6.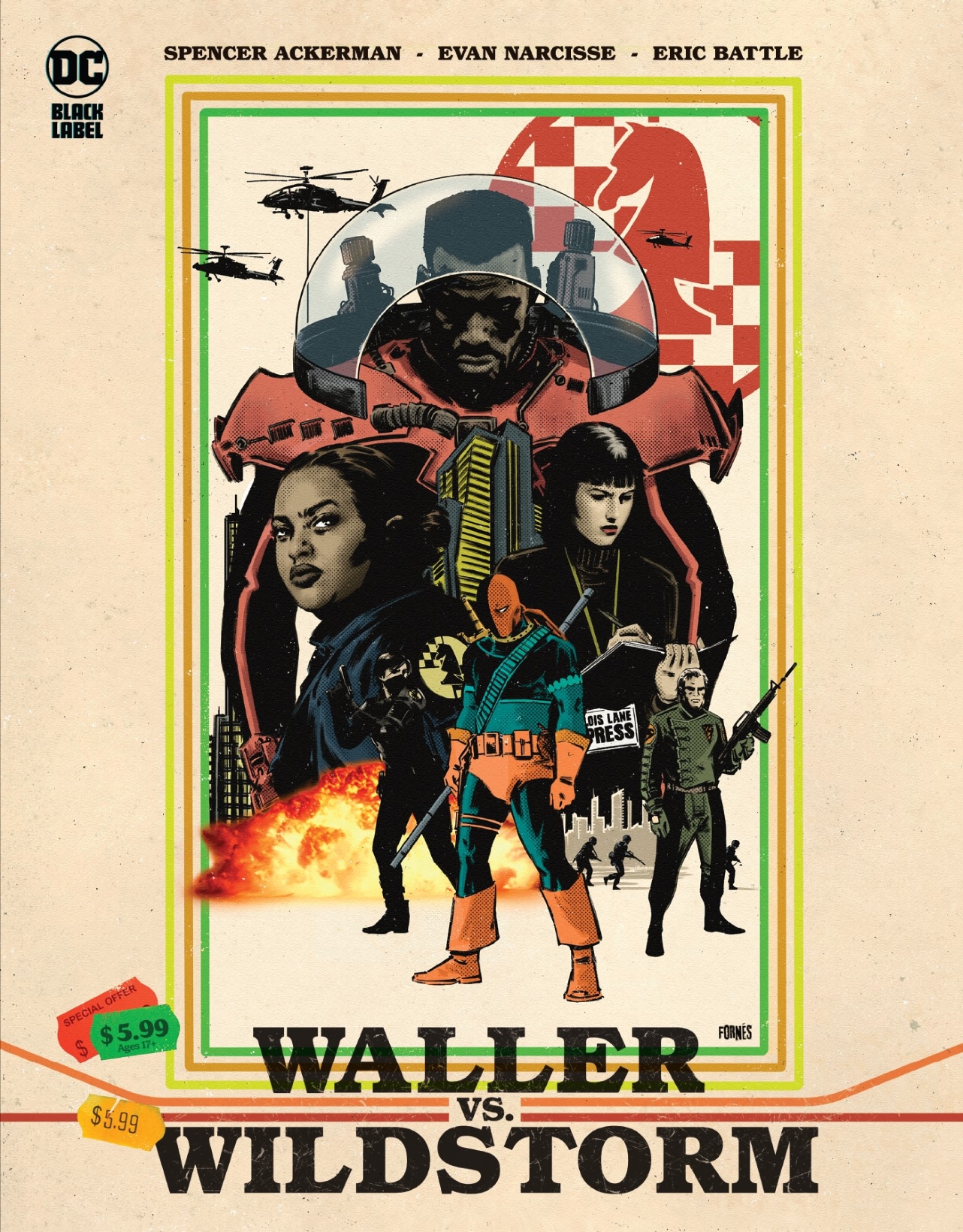 (W) Spencer Ackerman, Evan Narcisse (A) Jesus Merino (CA) Jorge Fornes
As the Cold War thaws, celebrated superhero Jackson King and rising intelligence operative Amanda Waller battle for the soul of the agency Checkmate! Their struggle over the future of the island nation Gamorra will draw in the brilliant young reporter Lois Lane… and the world's deadliest contractor, Deathstroke! National-security journalist Spencer Ackerman joins Evan Narcisse and Jesus Merino to turn the Wildstorm and DC universes into a haunting morality play of global influence and personal vendettas!
Collects WALLER VS. WILDSTORM #1-4.
THE HUMAN TARGET VOLUME ONE TP
(W) Tom King (A/CA) Greg Smallwood
Christopher Chance has made a living out of being a human target–a man hired to disguise himself as his client to invite would-be assassins to attempt his murder. He's had a remarkable career until his latest case protecting Lex Luthor, when things go sideways. An assassination attempt Chance didn't see coming leaves him vulnerable and left trying to solve his own murder, as he has 12 days to discover just who in the DC Universe hated Luthor enough to want him dead by slow-acting poison. And the prime suspects happen to be… the Justice League International?
This volume collects THE HUMAN TARGET #1-6, the first half of the murder mystery.
STARGIRL: THE LOST CHILDREN TP
(W) Geoff Johns (A/CA) Todd Nauck
An epic teenage-DC-hero event brought to you by Teen Titans writer Geoff Johns and iconic Young Justice illustrator Todd Nauck! When Stargirl of the Justice Society and Green Arrow's ally Red Arrow discover a tragic teenage hero from the past has gone missing, they set out to find him… only to discover he's not the first teenage hero of the Golden Age to have vanished without a trace. But where have they gone? Who are they? And what does the Childminder want with them?
Collects all six issues of the limited series.
TITANS UNITED: BLOODPACT TP
(W) Cavan Scott (A) Lucas Meyer (CA) Eddy Barrows
The Titans are back, united against a common foe… aren't they? All seems lost when Tim Drake wakes, out of uniform and seemingly out of time. Surely he was just fighting alongside Nightwing, Superboy, Starfire, Beast Boy, and Donna Troy. But where is Raven and what links her to the Fearsome Five? A blood sacrifice is coming that will change the world forever.
Collects all six issues of the limited series.
SUPERMAN FOR ALL SEASONS TP
(W) Jeph Loeb (A/CA) Tim Sale
Before Superman… before Clark Kent, ace reporter for the Daily Planet… there was just Clark, a humble farm boy from Smallville, Kansas, who was figuring out his place in the world. Witness the birth of a hero in this retelling of the Man of Steel's formative years by the Eisner Award-winning team of Jeph Loeb and Tim Sale, with beautiful hand-painted colors provided by Bjarne Hansen.
This updated softcover edition collects SUPERMAN FOR ALL SEASONS #1-4 and tie-in backup stories by Loeb and Sale from SUPERMAN/BATMAN SECRET FILES & ORIGINS 2003 #1, SOLO #1, SUPERMAN #226, and SUPERMAN/BATMAN #26.
THE SANDMAN UNIVERSE: DEAD BOY DETECTIVES TP
(W) Pornsak Pichetshote (A) Jeff Stokely, Craig A. Taillefer (CA) Nimit Malavia
Two of the Sandman Universe's most beloved characters return to the spotlight! Charles Rowland and Edwin Paine have been detectives for decades – and best friends even longer. But their investigation into a Thai American girl's disappearance from her Los Angeles home puts them on a collision course with new and terrifying Thai ghosts that could give even a dead boy nightmares! Even scarier than the ghosts? Though neither wants to admit it, the boys might be growing apart. And perilously close to the boys' adventure, Thessaly the witch finds herself held hostage by dangerous magics – both a threat to her life and an insult to her ego that will simply not go unanswered… Eisner Award-winning writer Pornsak Pichetshote (The Good Asian, Infidel) is joined by celebrated artist Jeff Stokely to take the Dead Boys to the scariest place of all: the heart of Hollywood!
Collects THE SANDMAN UNIVERSE: DEAD BOY DETECTIVES #1-6.
JLA/JSA: VIRTUE AND VICE TP
(W) David S. Goyer, Geoff Johns (A/CA) Carlos Pacheco, Jesus Merino
Celebrate the legacy of artist Carlos Pacheco with this reissue of the graphic novel by David S. Goyer and Geoff Johns that brings together DC's two original super-teams: the JLA and the JSA.
When a reunion leads to several surprise betrayals by trusted members within both squads, a conspiracy is uncovered that leads Superman, Wonder Woman, Batman, Zatanna, and others from the depths of Limbo to the Rock of Eternity. Have some heroes truly turned evil, or is there some greater menace lying in wait? Two teams. Two legacies. One epic adventure!
SUPER SONS OMNIBUS SUPER DUPER EDITION HC
(W) Peter J. Tomasi, Patrick Gleason (A) Various (CA) Jorge Jimenez
The sons of Superman and Batman must find their footing as they attempt to live up to their family names. Trying to grow up fast, the pair forms an inseparable bond that will shape them into the heroes of tomorrow!
Packed with even more action and laugh-out-loud moments between the Boy of Steel and the Boy Wonder–plus a brand-new cover from Jorge Jimenez–this extended Super Duper Edition omnibus collects SUPER SONS #1-16; SUPER SONS ANNUAL #1; SUPER SONS/DYNOMUTT SPECIAL #1; ADVENTURES OF THE SUPER SONS #1-12; CHALLENGE OF THE SUPER SONS #1-7; SUPERMAN #10-11, #37-38; TEEN TITANS #15; and a story from ROBIN 8TH ANNIVERSARY 100-PAGE SUPER SPECTACULAR #1.
If anything jumped out to you, remember to message us or let us know next time you're in the shop! You get a text the second it arrives in the shop and we place a copy aside just for you so you don't miss out!
We do these each month so keep an eye out for the next post!
Have a great month and happy reading 💚