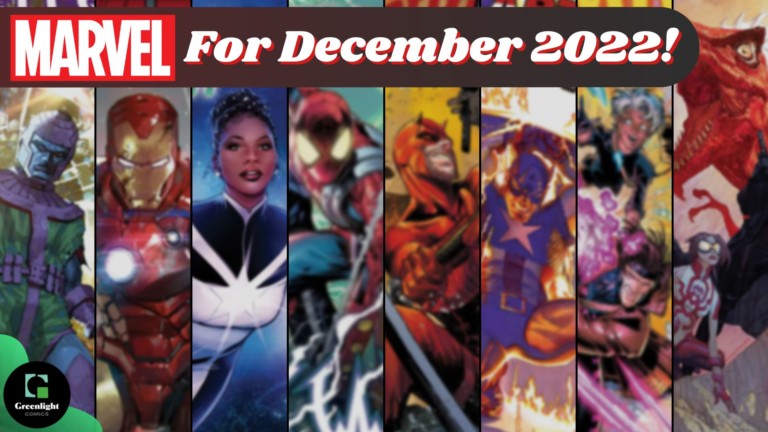 The October issue of Marvel Comics Previews has arrived! Here is our breakdown of the new comics series to jump on, plus what collected editions are arriving from December 2022! You can find the rest of our Previews Picks for other DC Comics, Indies & Manga titles here!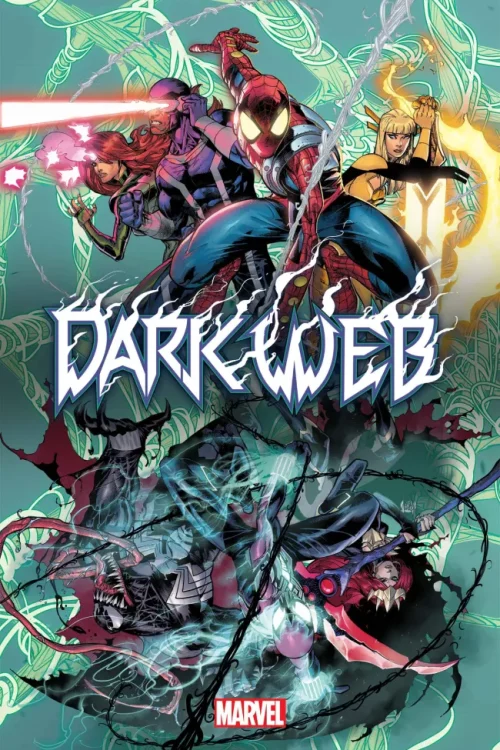 SPIDEY/X-MEN CROSSOVER EVENT! The two most famous clones ever are back to take what's theirs. Ben Reilly and Madelyne Pryor have had enough and are reigniting the INFERNO! Spider-Man and the X-Men are not ready for what's coming, and what role does Venom have in all of this? The sun is setting, dusk is approaching, and it's going to be a long night.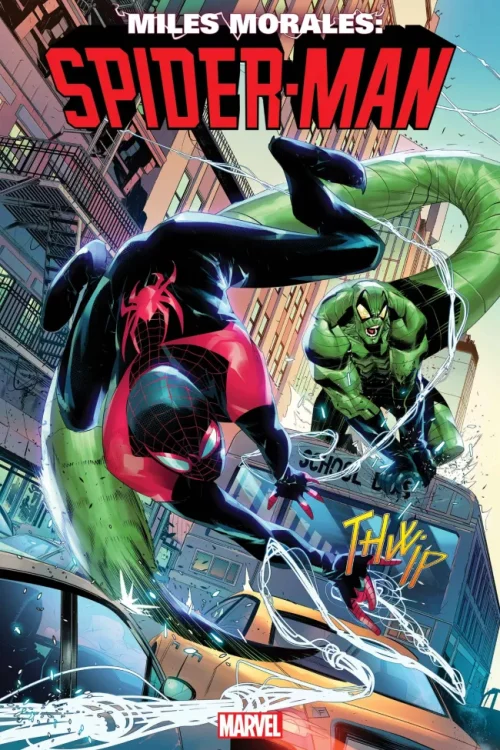 MILES MORALES: SPIDER-MAN #1
"TRIAL BY SPIDER"! SPIDER-MAN faces the strongest super-powered foes and most dangerous gauntlets the Multiverse can throw his way, and every time MILES MORALES falls, he rises again — stronger than before. Until now. There are some punches you don't get up from and a new villain isn't pulling a single one as they threaten everyone and everything Miles loves.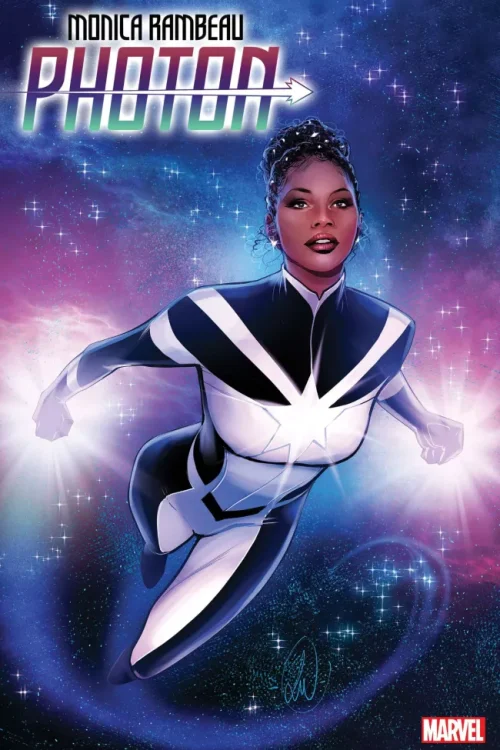 MONICA RAMBEAU: PHOTON #1 (OF 5)
HIGHER. FURTHER. FASTER.
Universal powerhouse MONICA RAMBEAU stars in her very own all-new adventure! The hero known as PHOTON has been charged with making a very special, very cosmic delivery – should be light work (get it?) for Monica…if family drama doesn't hold her back!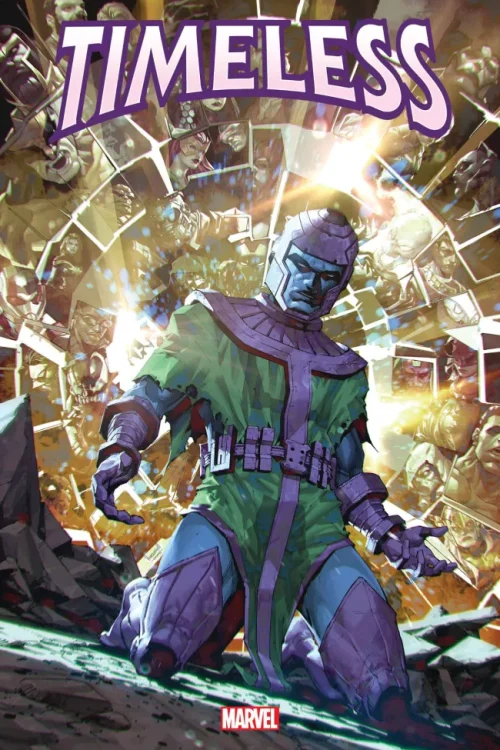 A SHOCKING LOOK AT THE MARVEL UNIVERSE TO COME IN 2023! The last battle of Kang the Conqueror! Tyrant of the timeline, master of endless legions, warrior and conqueror without compare, Kang is in search of the one thing he cannot have. But he is not the only one after the Missing Moment, and Kang soon finds himself in a new position — on the run across the events of the Marvel Universe's future!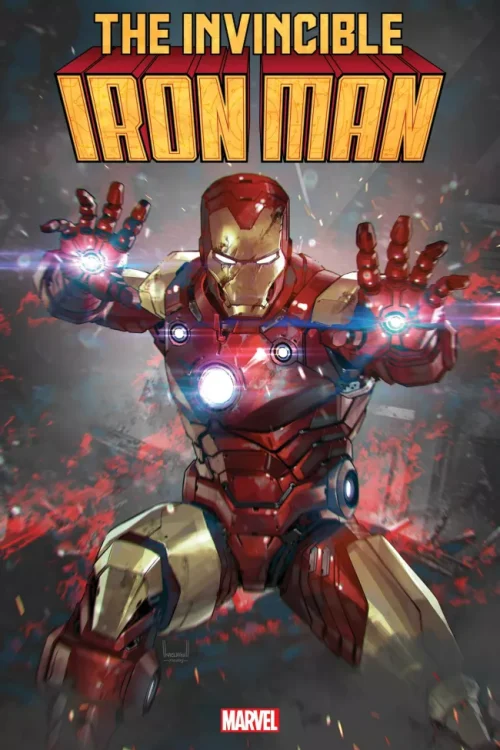 IT ALL ENDS! Tony Stark, the genius-billionaire-playboy-philanthropist, has lost it all: his wealth…his fame…his friends. But Stark doesn't realize he still has so much more to lose, especially when the assassins start to come for him! It's the beginning of the end, as the Golden Avenger must fight for his life and find out what it really means to hit rock bottom. Join Gerry Duggan (X-MEN) and Juan Frigeri (AVENGERS) as they take Iron Man to the darkest corners of the Marvel Universe yet!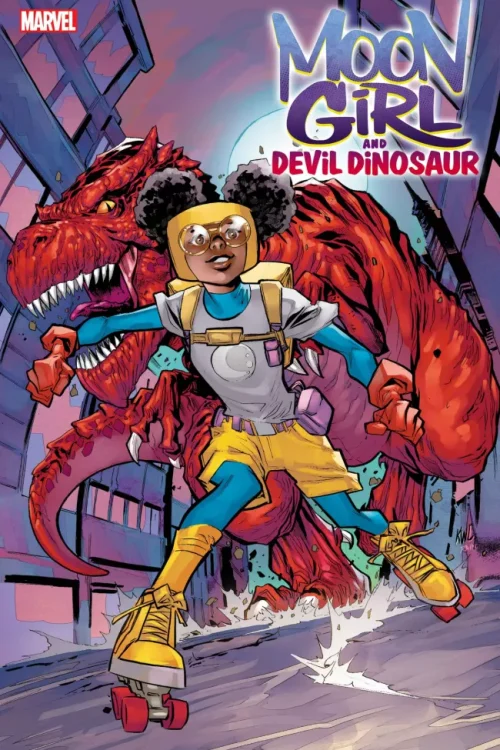 MOON GIRL AND DEVIL DINOSAUR #1 (OF 5)
Being a preteen super hero is hard. Doing it when your parents finally know about it is even harder.
Good thing Lunella Lafayette (A.K.A. Moon Girl, Inhuman super-genius) has a plan to keep heroing. To provide herself with the perfect alibi, she organizes a roller derby team of other Inhuman kids. It's just supposed to be an excuse to get out of the apartment with all her super-hero gear in tow, but it turns out to be kind of…fun? But nothing is simple when you're a super hero, and one of the kids on the team might just be more sinister than they appear.
Graphic Novels & Collected Editions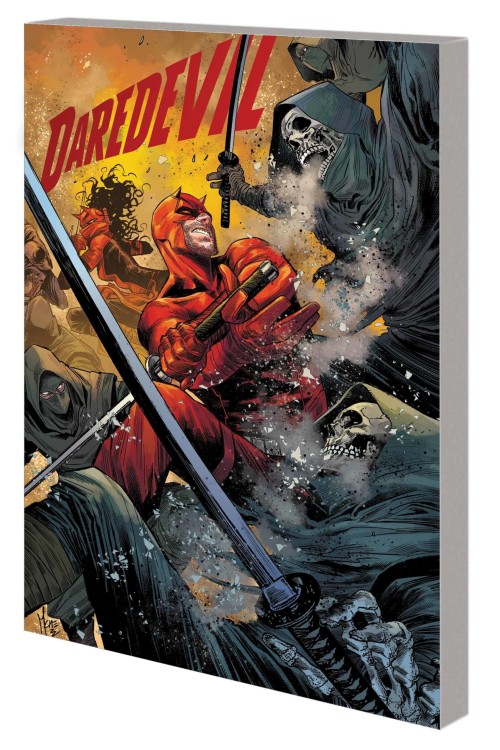 DAREDEVIL & ELEKTRA BY CHIP ZDARSKY VOL. 1: THE RED FIST SAGA TP
After DEVIL'S REIGN comes the dawn! In the wake of Wilson Fisk's violent and visceral last act, it's a new era for New York and the Man Without Fear! Matt Murdock has no choice but to leave behind everything he's ever known, and Elektra is the last vestige of his former life. Everything Matt thought he knew about what it meant to be Daredevil is about to change! Chip Zdarsky and Marco Checchetto continue their epic saga, tackling the journeys of both Matt and Elektra as they each deal with the brutal cost of taking on the Daredevil mantle. But new enemies mean Hell's Kitchen is going to be darker than ever!
Collecting DAREDEVIL (2022) #1-5.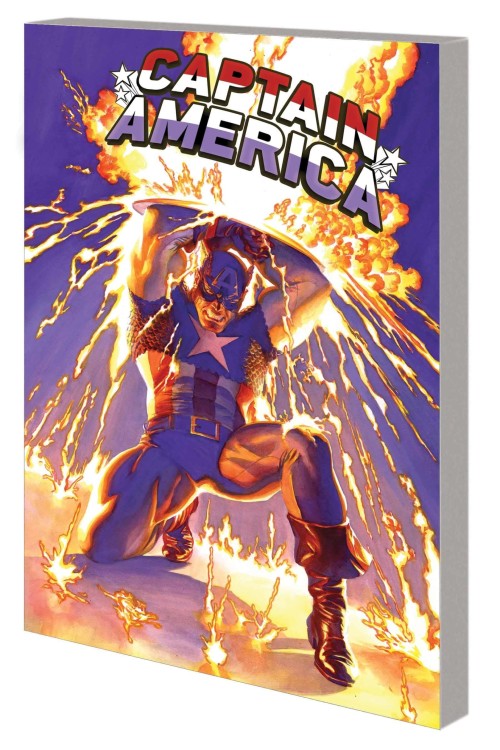 CAPTAIN AMERICA: SENTINEL OF LIBERTY VOL. 1 – REVOLUTION TP
A new era of shield-slinging begins! When Arnim Zola launches a catastrophic attack on New York City, he meets his match — in two Captain Americas! But a shocking secret about Steve Rogers' iconic shield will change the way he views the 20th century he came from — and how he chooses to fight in the 21st! Steve follows a trail of coded bread crumbs to Germany in pursuit of an elusive organization making bold and deadly moves, while Bucky Barnes' own investigation leads him to the high rollers tables in Madripoor. Thousands of miles apart with no backup, will Steve and Bucky find what they're looking for, or are they both in over their heads? Featuring the shocking return of the Dryad herself: Peggy Carter!
Collecting CAPTAIN AMERICA (2022) #0 and CAPTAIN AMERICA: SENTINEL OF LIBERTY (2022) #1-6.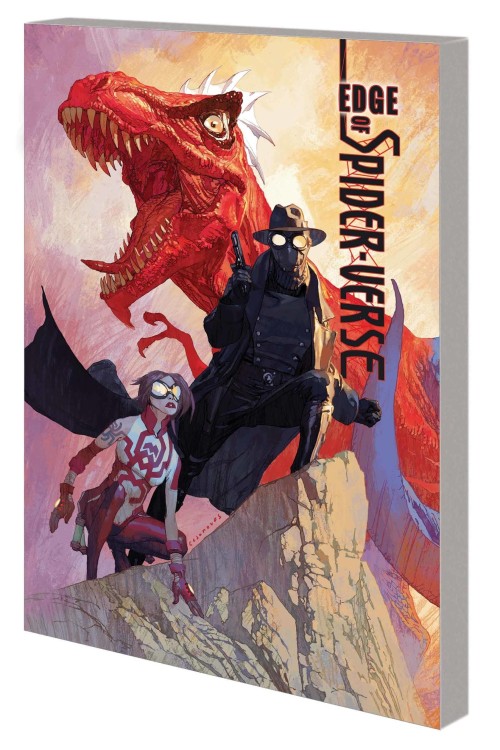 The end of the Spider-Verse is coming! The original saga brought you Spider-Gwen, Peni Parker and more instantly iconic web-slingers. This final epic will take you to the bleeding edge of the Spider-Verse, reacquainting you with old favorites and introducing you to some of the most important characters you haven't met yet — but it will also slice the final strand of the web. Featuring Spider-Ham, Spider-Gwen, the Spider-Mobile and Spider-Man Noir! Discover Araña's new status quo! Learn the legacy of Spider-UK! Meet the sensational Spider-Rex! The singing princess, Spinstress! Sergei Kravinoff, the Hunter-Spider! The amazing Sun-Spider! The mysterious Night-Spider! And more!
Collecting EDGE OF SPIDER-VERSE (2022) #1-5.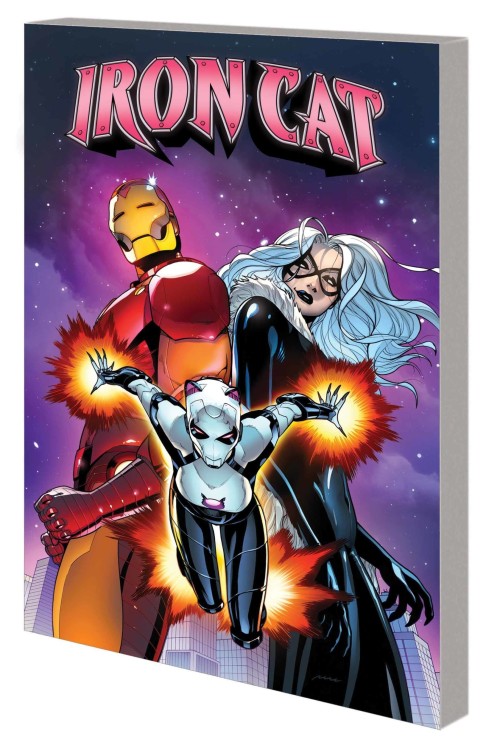 Iron Man and Black Cat both thought they'd seen the last of the Iron Cat armor! If Felicia Hardy is surprised to see the suit again, you can imagine how furious Tony Stark is! But there's someone new in the Iron Cat armor — and this mysterious figure has a plan that will soon put them in the crosshairs of nearly all the heroes in the Marvel Universe! Both Iron Man and Black Cat's secrets and mistakes are about to come back to haunt them! But Tony and Felicia aren't going to let this new Iron Cat have all the fun. Tony has done his own fresh spin on the feline armor, and Felicia may like some of his innovations!
Collecting IRON CAT #1-5.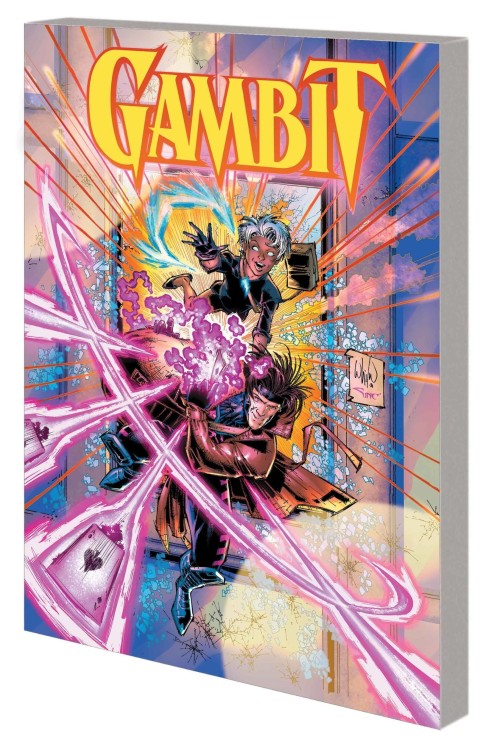 GAMBIT: THICK AS THIEVES TP
An all-new adventure of everyone's favorite thief! You think you know all there is to know about Remy LeBeau, the mutant called Gambit – but there's still plenty up this ragin' Cajun's sleeves! Before he joined the X-Men, Gambit encountered a mysterious girl named 'Ro – the mutant Storm, regressed to childhood by the nefarious Nanny z- and the two went up against the forces of the Shadow King! Now more of their story is revealed for the first time! Gambit finds his path to becoming a heroic X-Man as co-creator and legendary X-scribe Chris Claremont weaves a story of action, intrigue and revenge! But as Remy and 'Ro become a thorn in the side of mogul Solarz, the mercenary Warhawk is unleashed on our heroes! You'll get a charge out of this one, mon ami!
Collecting GAMBIT (2022) #1-5.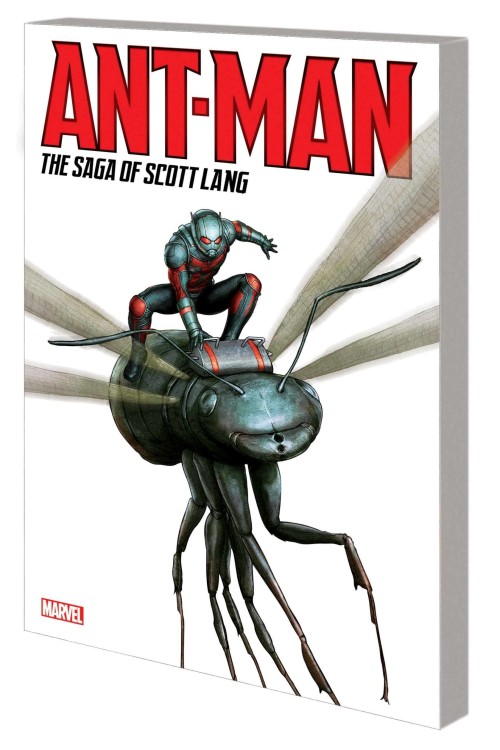 ANT-MAN: THE SAGA OF SCOTT LANG TP
Ant-Man gets a little (and big) help from his fellow size-changing super heroes! Scott teams up with Janet Van Dyne, the original Wasp, on a fight for freedom in Dimension Z — and Nadia Pym, the new Wasp, on an incredible journey to the subatomic realm! But when the War of the Realms spills onto Earth, Scott must Giant-Man-up with three more towering titans to take on the Asgardian Frost Giants and complete a vital mission! Plus: Scott and his daughter — Cassie, A.K.A. Stinger — do a bit of family bonding…with the fate of the world in their tiny hands! And Ant-Man and Drax tackle some Miami vice!
Collecting ANT-MAN & THE WASP: LIVING LEGENDS, ANT-MAN AND THE WASP (2018) #1-5, GIANT-MAN #1-3, ANT-MAN (2020) #1-5 and GUARDIANS TEAM-UP #7.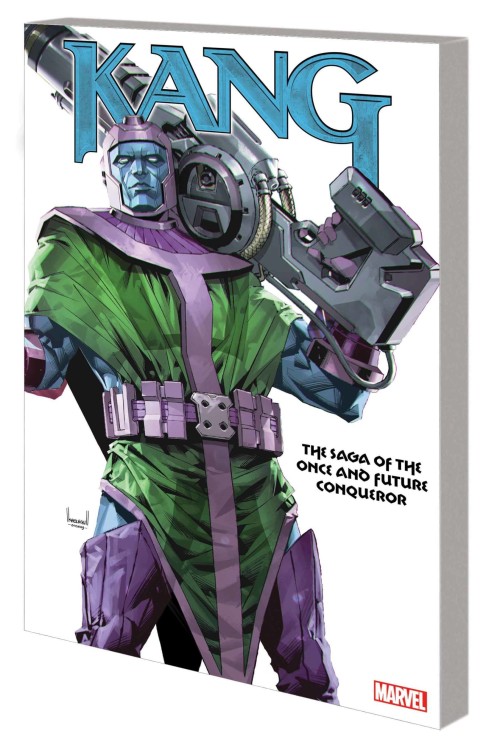 KANG: THE SAGA OF THE ONCE AND FUTURE CONQUEROR TP
A timeless threat! Kang the Conqueror, the time-traveling despot determined to rule the timestream, has menaced the Avengers and Fantastic Four for years. But when the Vision tries a new strategy against their longtime nemesis, he ignites a temporal war – and Kang's first strike is a killer! Can a team of Avengers gathered from across time save history? Plus: Kang sends Kamala Khan back to the Avengers' earliest days; battles symbiotic threats with Spider-Man, Rocket Raccoon, the Black Knight and Monica Rambeau; and targets Moon Knight's patron, Khonshu! And can the FF survive when Kang's many personas – from Rama-Tut to Immortus – unite against them?
Collecting FANTASTIC FOUR (1961) #19; AVENGERS (1963) #8; ALL-NEW, ALL-DIFFERENT AVENGERS #13; AVENGERS (2016) #1-6; AVENGERS: BACK TO BASICS #5-6; MOON KNIGHT ANNUAL (2019) #1; SYMBIOTE SPIDER-MAN: KING IN BLACK #1-5; TIMELESS #1; and material from FANTASTIC FOUR (2018) #35.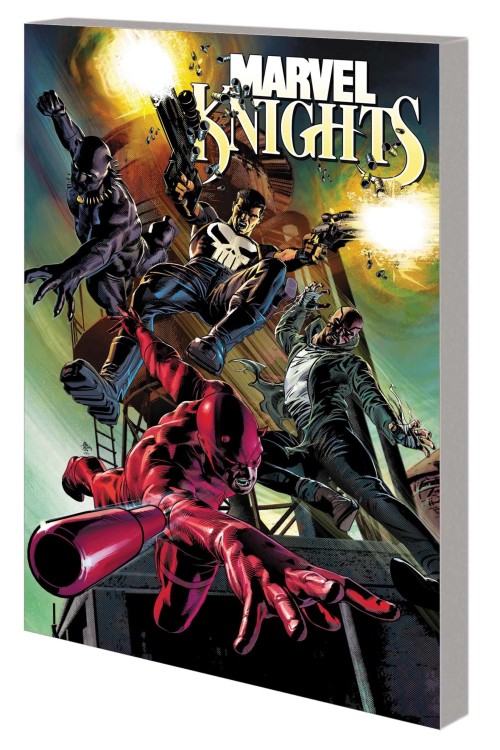 MARVEL KNIGHTS: MAKE THE WORLD GO AWAY TP
In celebration of the legendary imprint founded more than two decades ago, a new crop of talented creators unveils a groundbreaking story in the hard-hitting Marvel Knights style! In the cemetery, the blind man doesn't know who he is or why he has come to this particular grave. He doesn't know the burly police officer with the wild story. Or the strangely intense man who sits in the rear seat of the patrol car, his eyes flashing green. But all that is about to change. Matt Murdock is beginning to remember. But only one man can find the answers — a man who once ruled a nation! In a world without heroes, these individuals face a mystery that can only be unraveled — a threat that can only be challenged — by Knights.
Collecting MARVEL KNIGHTS 20TH #1-6.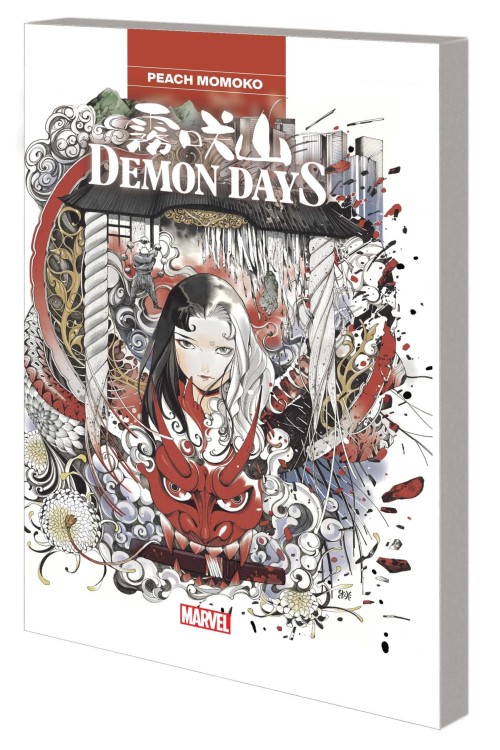 Acclaimed artist Peach Momoko reimagines the Marvel Universe! A wandering swordswoman with a psychic blade arrives at a village targeted by demons. One is black-and-white with a horrifying tongue, and another may be the strongest demon there is! Mariko Yashida hears mysterious voices and has strange dreams that feel real. Maybe her redheaded maid who dresses all in black might know more than she lets on? But as Mariko embarks on a wondrous journey, deadly creatures lurk in the woods — including a mysterious blue-skinned woman and a giant with super-strength and claws! Enter a creative and mysterious new world of demons, monsters, mutants and magic!
Collecting DEMON DAYS: X-MEN, MARIKO, CURSED WEB, RISING STORM and BLOOD FEUD; and material from KING IN BLACK #4 and ELEKTRA: BLACK, WHITE & BLOOD #4.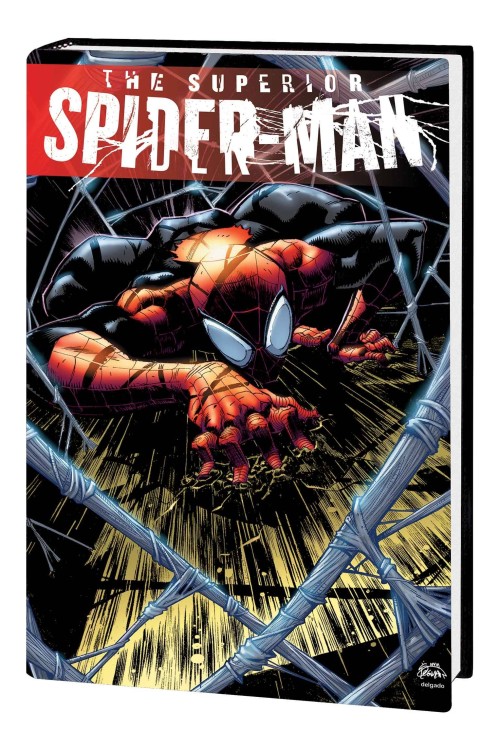 SUPERIOR SPIDER-MAN OMNIBUS VOL. 1 HC
When a dying Doctor Octopus swaps his mind into Peter Parker's body, he sentences his accursed enemy to oblivion — and sets out to prove that he is the smarter, stronger…Superior Spider-Man! Upgrading Spidey's costume and arsenal, Otto Octavius works wonders for "Peter's" scientific career — but his much more violent approach to crimefighting doesn't sit well with the Avengers! The ruthless new Spider-Man battles — and brutalizes — his way through Peter's rogues' gallery. But will Otto's fiercest fight be against the resurgent Green Goblin — or whatever is left inside his mind of the one, true Peter Parker? The modern-classic Spider-Man saga that shocked the world is collected in a truly Superior Omnibus!
Collecting AMAZING SPIDER-MAN (1999) #698-700, and SUPERIOR SPIDER-MAN (2013) #1-31 and ANNUAL #1-2.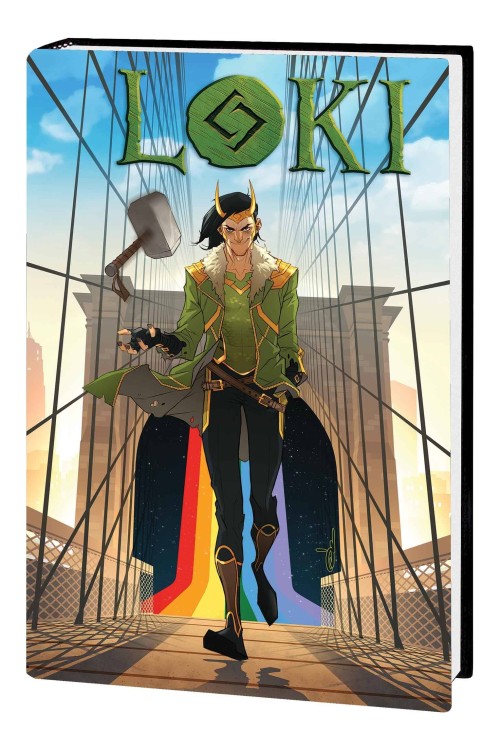 LOKI: GOD OF STORIES OMNIBUS HC
God of mischief, lies…and stories! Loki, adopted brother of Thor, is constantly reinventing himself — and this volumes shows the 21st-century trickster in all his glorious forms! Whether he's thirsting for power, scheming to claim Asgard's throne or acting as its devious agent — and greatest hope for survival — you just can't take your eyes off Loki! As a one-man secret service, Loki Laufeyson is ready to lie, cheat and steal his way through treacherous missions — including a heart-stopping heist at Avengers Tower and locking horns with Doctor Doom! But will the American people vote Loki for president? And when death claims him in the War of the Realms, what will be his next trick?
Collecting LOKI (2004) #1-4, LOKI (2010) #1-4, LOKI: AGENT OF ASGARD #1-17, ORIGINAL SIN #5.1-5.5, VOTE LOKI #1-4, LOKI (2019) #1-5, AVENGERS: LOKI UNLEASHED, and material from ALL-NEW MARVEL NOW! POINT ONE and WAR OF THE REALMS: OMEGA.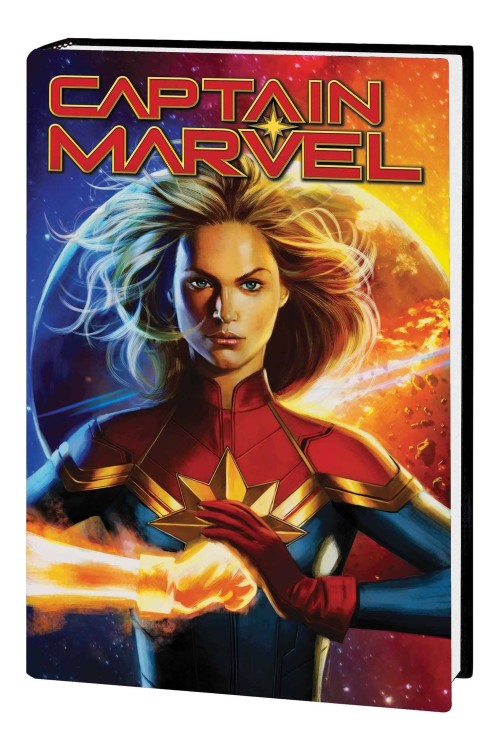 CAPTAIN MARVEL BY KELLY THOMPSON OMNIBUS VOL. 1 HC
Captain Marvel soars to great heights under the pen of Kelly Thompson! Carol Danvers has finally returned home after months in space, and New York has never looked so good — until a powerful villain turns Roosevelt Island into an apocalyptic wasteland! Now Carol must assemble a new crew to kick-start a revolution! But soon she goes from Earth's Mightiest Hero to Public Enemy No. 1 when a new star steals the spotlight! And things go from bad to worse when Captain Marvel is given 24 hours…to kill the Avengers! What could possibly turn Carol against her allies? The shocks keep coming as Carol contends with the War of the Realms, the events of EMPYRE and a journey to a nightmarish future! But are you prepared for the last Captain Marvel story?
Collecting CAPTAIN MARVEL (2019) #1-26 and CAPTAIN MARVEL: THE END.
If anything jumped out to you, remember to message us or let us know next time you're in the shop! You get a text the second it arrives in the shop and we place a copy aside just for you so you don't miss out!
We do these each month so keep an eye out for the next post!
Have a great month and happy reading 💚