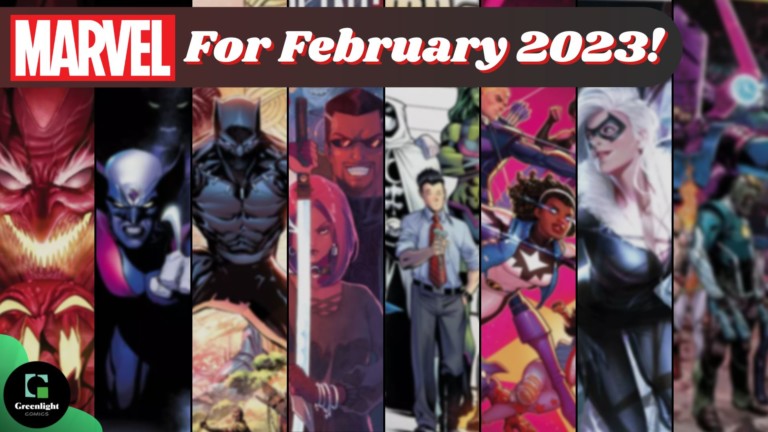 The December issue of Marvel Comics Previews has arrived! Here is our breakdown of the new comics series to jump on, plus what collected editions are arriving from February 2023! You can find the rest of our Previews Picks for other DC Comics, Indies & Manga titles here!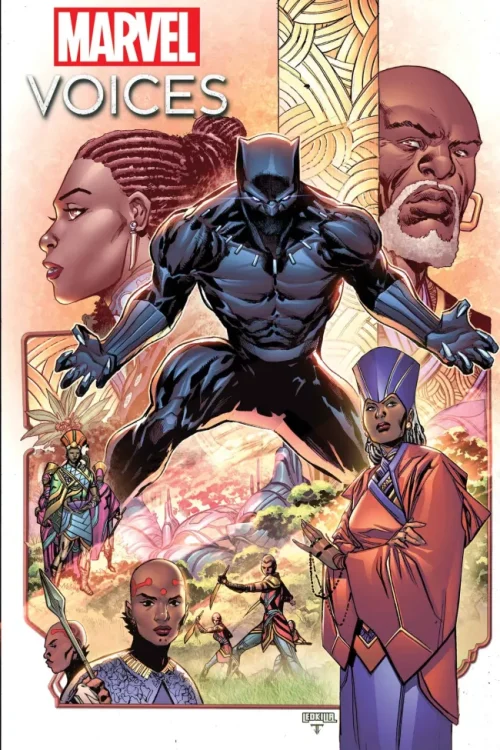 MARVEL'S VOICES - WAKANDA FOREVER #1
Marvel celebrates Black History Month with this special one-shot featuring the iconic heroes of Wakanda! Black Panther, Shuri, Okoye and more star in all-new stories by an incredible lineup of both fan-favorite creators and talent fresh to the Marvel Universe. Join them as they grow and expand the inimitable world of Wakanda in these tales of myth, adventure, strife, and more! Including the debut of the LAST Black Panther in a story set in Wakanda's future! Marvel's Voices program is the first stop in getting deeper looks into the world outside your window!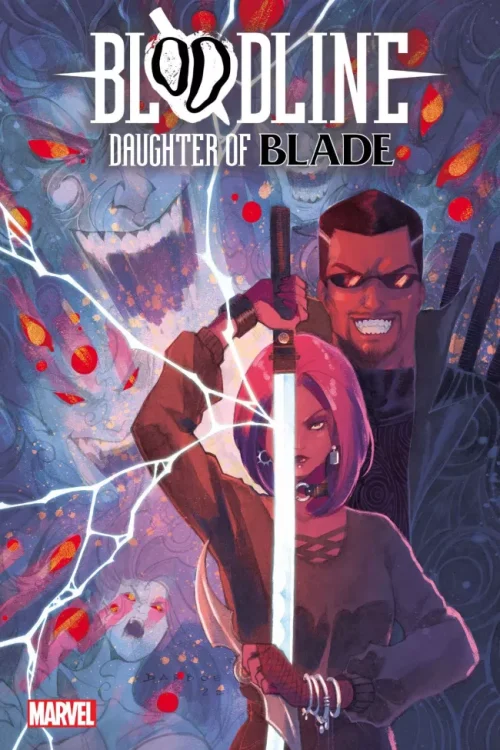 BLOODLINE: DAUGHTER OF BLADE #1 (OF 5)
IT'S IN HER BLOOD…
Brielle Brooks is a good kid, no matter what her teachers say – it's not her fault she's developing vampiric super-powers and the undead want to brawl! And as if problems at school aren't enough, Bri's got a wild ride ahead of her – she's about to discover that she's the daughter of the infamous vampire hunter and Daywalker known as BLADE!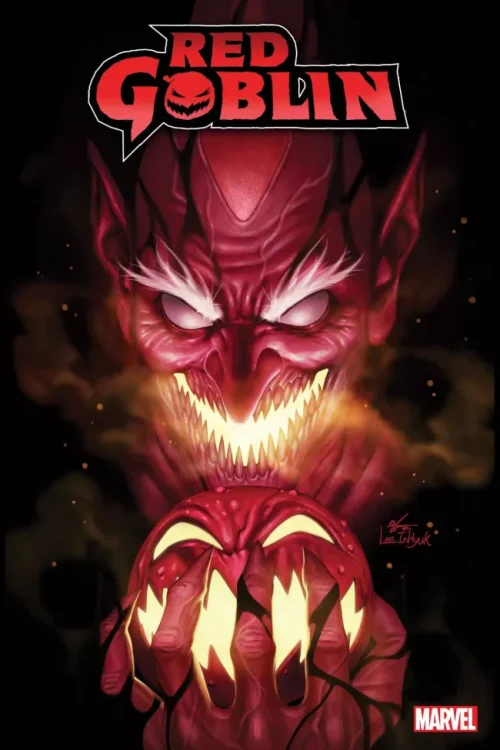 THE NEWEST – AND DEADLIEST – RED GOBLIN!
SPINNING OUT OF THE PAGES OF VENOM! Normie Osborn receives his own symbiote at last! As a new Red Goblin, will Normie fulfill his destiny as an Osborn – or will he and his symbiote be able to make a difference for the better?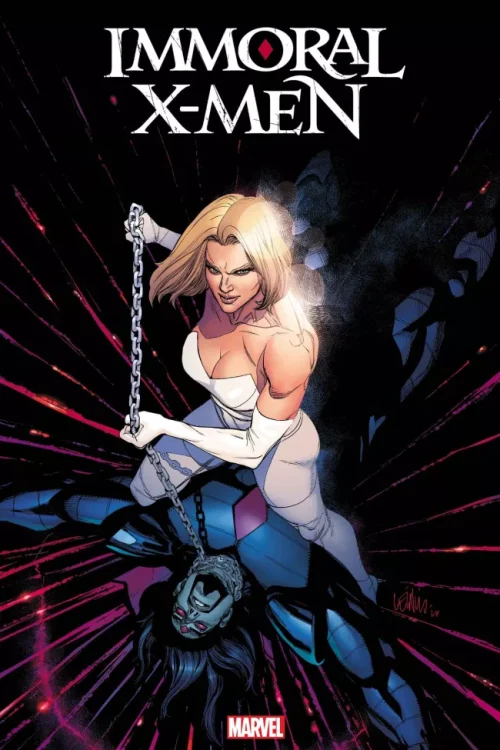 ADORED AND RESPECTED!
They said the mutants were humanity's future. It's 10 years later and they were proven to be right. The X-Men exist in a world that adores and respects them… so why are they sworn to crush it?! But while they do, Emma can take a few minutes out to crush Mister Sinister.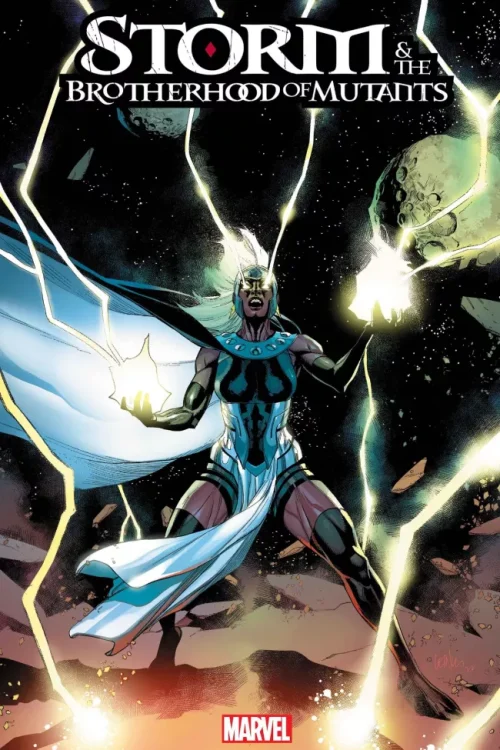 STORM & THE BROTHERHOOD OF MUTANTS #1 (OF 3)
THE NEW BROTHERHOOD!
Ten years from now, Mars has been destroyed – and now STORM wants revenge! To get it, the New Brotherhood will battle their way through Hell to seek the greatest secret of the Sinister Age… but are they fighting to save the world – or end it? And who is the man called IRONFIRE?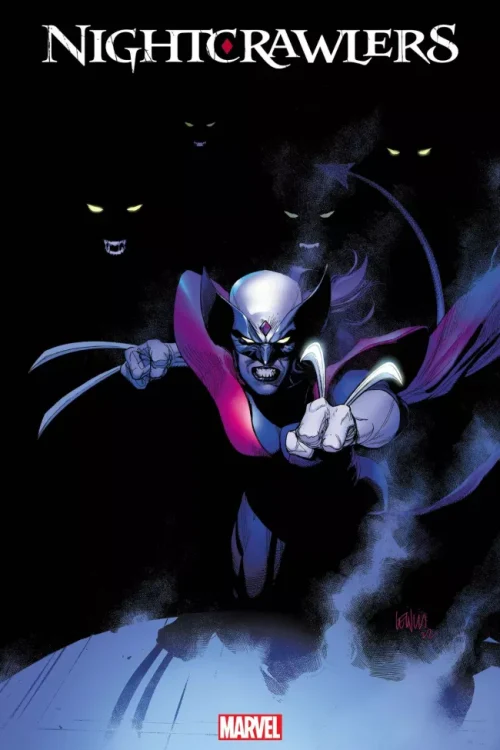 SINISTER'S PRIVATE ASSASSINS!
Ten years into a twisted future, MR SINISTER unleashes his private army of assassins: THE LEGION OF THE NIGHT. Meet WAGNERINE, commanding this killer crew of brainwashed hybrids, each one a genetic mix of NIGHTCRAWLER and another one of Marvel's most murderous mutants! Mysterious forces seek to break Sinister's control over these fatal fanatics – to turn them AGAINST HIM. But who are they? And what are their true motives…? Enter MOTHER RIGHTEOUS… and a meeting of the most powerful players in the Universe…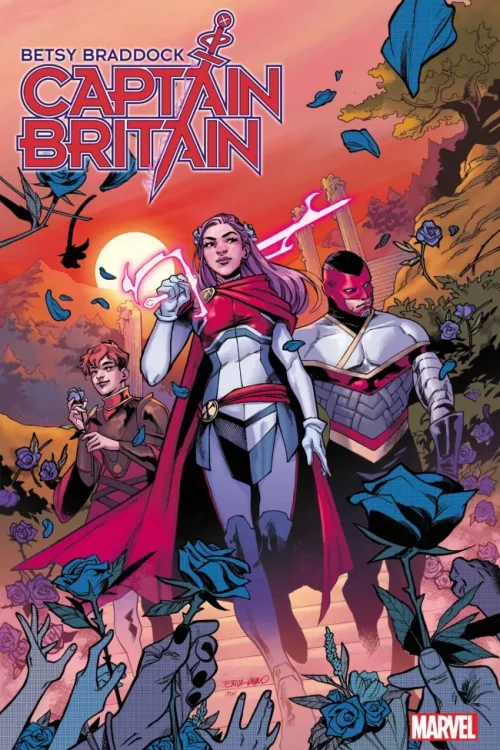 BETSY BRADDOCK: CAPTAIN BRITAIN #1
THE CAPTAIN COMES HOME! and she's got a whole new mission! With Otherworld settled, Braddock Manor restored, and her brother Captain Avalon at her side, you'd think things look pretty good for Betsy Braddock. Only it turns out, good ole Britain doesn't want her back. No one wants a mutant menace carrying the shield of Captain Britain, and Betsy's made more than a few enemies along her way. Quest-less and country-less, Betsy must define a role for herself. A fresh take on a beloved character, don't miss the latest Tini Howard extravaganza and fan-favorite artist Vasco Georgiev's Marvel debut!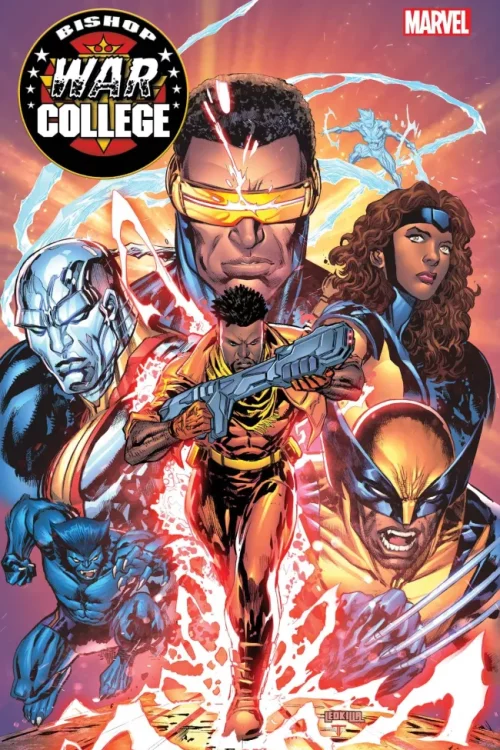 BISHOP: WAR COLLEGE #1 (OF 5)
THE ALL-NEW, ALL-GREAT X-MEN DEBUT!
Krakoa is an island paradise, and it's a vulnerable one… but not with Lucas Bishop on the case! Armor, Surge, Cam Long, Aura Charles, Amass – these are his students. Their course objective: Get strong. Defend the island. Keep mutantkind safe. What does any of that have to do with an all-Black X-Men team? Find out here! Celebrated TV writer J. Holtham (Cloak and Dagger, Jessica Jones) joins forces with artist Sean Damien Hill for a blockbuster brawl with the
fate of all Krakoa at stake!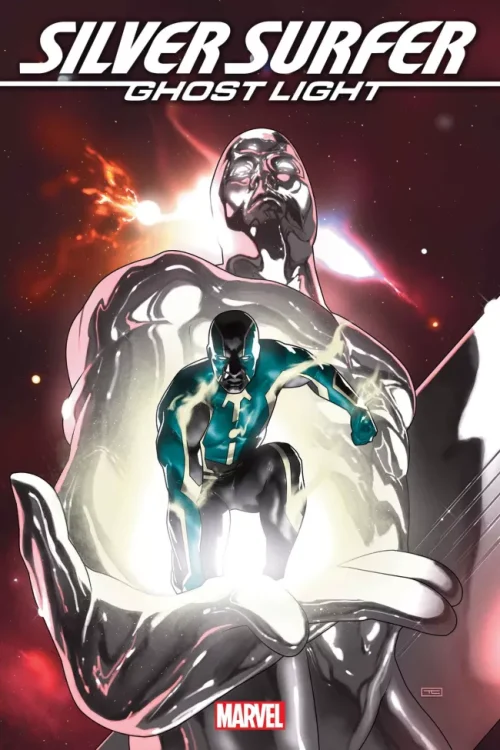 SILVER SURFER: GHOST LIGHT #1 (OF 5)
Toni Brooks and her family have moved into the quiet town of Sweetwater. But nothing is quite what it seems in their new home. What mystery did Toni and her family unravel that would call upon the Sentinel of the Spaceways – the Silver Surfer?! And just who, or what, is GHOST LIGHT? Eisner Award winner JOHN JENNINGS and artist VALENTINE DE LANDRO (Bitch Planet) introduce a new Marvel super hero over 50 years in the making!
Graphic Novels & Collected Editions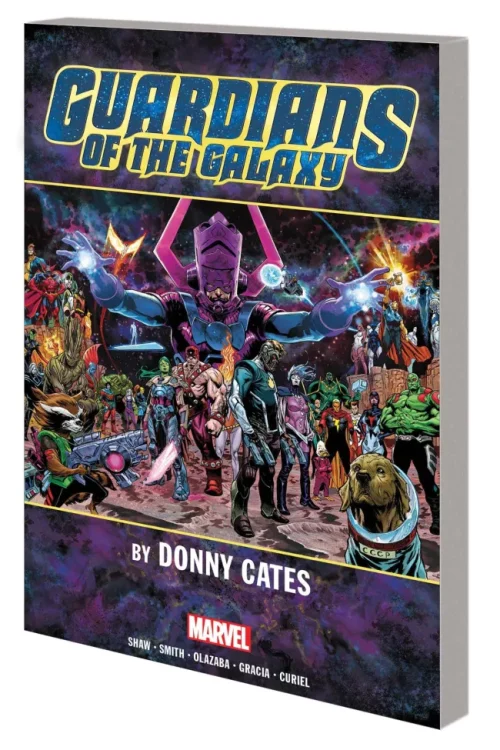 GUARDIANS OF THE GALAXY BY DONNY CATES TP
Donny Cates' complete Guardians saga in one stellar volume! Hundreds of worlds are at war. More than ever, the galaxy needs the Guardians — but in the aftermath of the Infinity Wars, who is left to answer the call? Thanos is dead, but the search for his successor has just begun. Who will it be? And who are the Dark Guardians? Cosmic chaos commences when the new Guardians take on Thanos' Black Order — but could the Mad Titan be fighting his way back from the grave?! Plus: The Universal Church of Truth returns at the worst possible time — because Rocket Raccoon is dying! He's still got some fight left in him, but his allies are few and the odds are slim. Can Rocket hold on long enough to make a difference?
Collecting GUARDIANS OF THE GALAXY (2019) #1-12 and GUARDIANS OF THE GALAXY ANNUAL (2019) #1.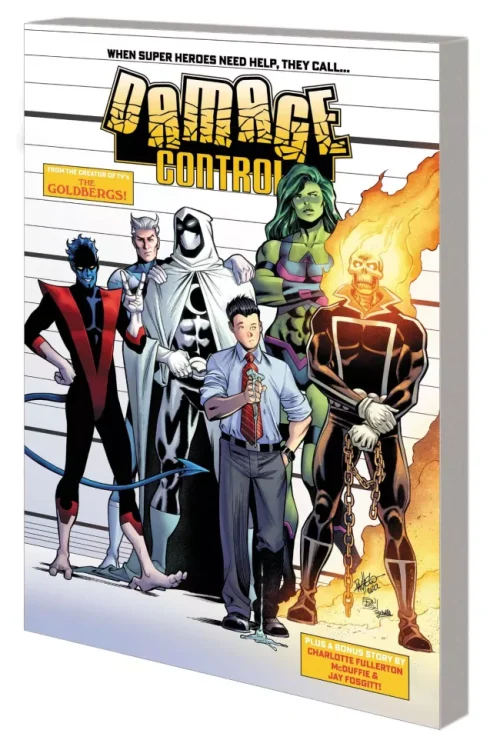 DAMAGE CONTROL: NEW EMPLOYEE HANDBOOK TP
Enter the secret labyrinth of Damage Control! After the mega-powered battles and Hulk-level catastrophes, Damage Control is always there to clean up the mess. But Damage Control is much more than just a glorified cleanup crew — and now Adam F. Goldberg (creator of TV's The Goldbergs), Hans Rodionoff and artist Will Robson pull back the curtain and reveal the secret inner workings previously only available to people with Clearance Level Eight! Meet Gus: a fresh-faced, eager newcomer to the company who has no idea how chaotic his life is about to become. Guest-starring familiar faces including Moon Knight, Nightcrawler and She-Hulk! Plus: Charlotte Fullerton, spouse of DAMAGE CONTROL creator Dwayne McDuffie, scripts a never-before-seen tale of the Damage Control crew cleaning up after the Infinity Gauntlet!
Collecting DAMAGE CONTROL (2022) #1-5.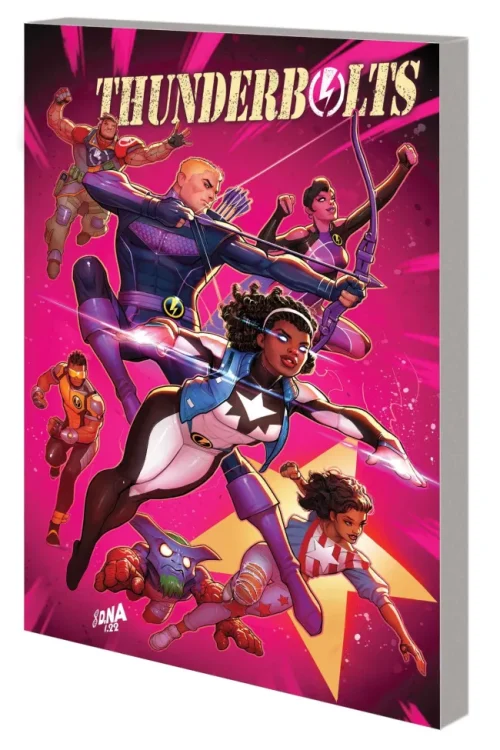 THUNDERBOLTS: BACK ON TARGET TP
Redeeming justice, like lightning! Super-powered crooks take hostages in Staten Island? A dimensional rift tears open in Chinatown? Monsters running amok at the Met? Call in the Thunder! New York City's finest are here to save the day: Hawkeye, Spectrum, America Chavez, Power Man, Persuasion and the all-new cyber-soldier called Gutsen Glory! You know 'em, you love 'em: They're the Thunderbolts! In the aftermath of DEVIL'S REIGN, the Big Apple has big problems, and it's up to a new group of Thunderbolts to turn things around. But when Clint Barton is tasked with heading up this squad, the first opponent he's going to have to face…is himself. And the second just might be his teammate Monica Rambeau! Plus: The Thunderbolts battle the rampaging Super-Apes in Central Park — and must save Manhattan from the towering threat of Terminus!
Collecting THUNDERBOLTS (2022) #1-5.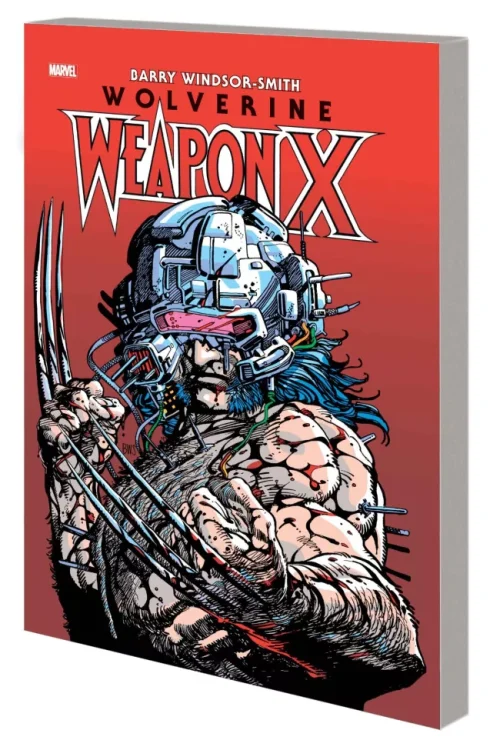 WOLVERINE: WEAPON X DELUXE EDITION TP
WOLVERINE: WEAPON X is the character-defining origin of the man known only as Logan. Written and illustrated by auteur creator and master storyteller Barry Windsor-Smith, it is undeniably one of the greatest Wolverine stories ever told. After being taken hostage by an experimental Canadian military-science outfit, Logan is transformed into Weapon X, an unstoppable killing machine with an indestructible adamantium skeleton and razor-sharp claws. But Weapon X cannot be contained by his captors — and trapped in their lab with the monster they have made, they will face his feral wrath! It's a psychedelic horror story in the mold of Frankenstein, restored from original art and print sources for this stunning deluxe edition!
Collecting material from MARVEL COMICS PRESENTS (1988) #72-84, plus UNCANNY X-MEN (1981) #205 and material from WOLVERINE (1988) #166.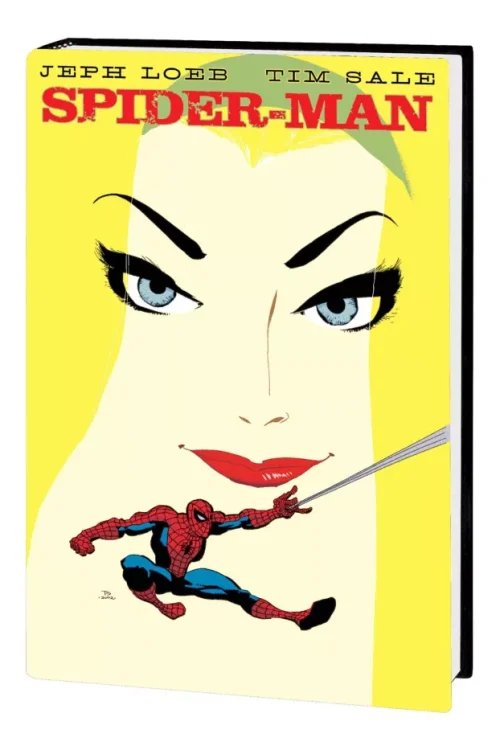 JEPH LOEB & TIM SALE: SPIDER-MAN GALLERY EDITION HC
"It's about remembering someone so important to me I was going to spend the rest of my life with her." What Peter Parker didn't know was that Gwen Stacy would only get to spend the rest of her life with him. This is the story of how they fell in love — or, more appropriately, how they almost didn't! To get the girl of his dreams, Peter must run a gauntlet of the Green Goblin, the Rhino, two Vultures and a mysterious man in the shadows controlling it all. It's one of the most poignant Spidey stories ever told, by the Eisner Award-winning team of Jeph Loeb and Tim Sale (DAREDEVIL: YELLOW, HULK: GRAY, CAPTAIN AMERICA: WHITE) — now looking better than ever on the oversized pages of a Gallery Edition!
Collecting SPIDER-MAN: BLUE #1-6.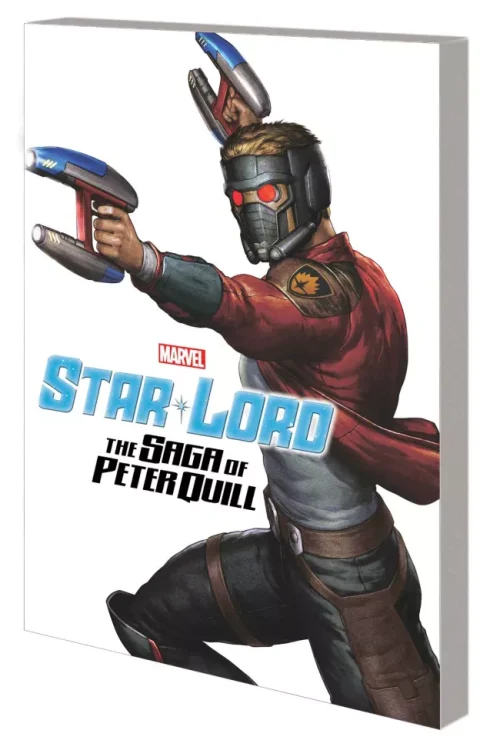 STAR-LORD: THE SAGA OF PETER QUILL TP
The stirring story of Star-Lord! Before Peter Quill was a Guardian of the Galaxy, he was…an astronaut! Or at least he wanted to be. But as NASA's biggest burnout, Quill seemed destined to stay grounded on Earth. Now, discover how he finally journeyed out into the galaxy! But getting off-world is one thing — surviving is another. Especially when Yondu and his space pirates find him! Plus: Relive Star-Lord's pre-Guardians adventures: teaming with Thanos of Titan against a cosmic threat lurking in a galactic prison — and meeting Rocket Raccoon, Groot and Mantis on a high-stakes mission against the techno-organic Phalanx! But what deadly secrets lurk in Quill's past on Earth, and what will they mean for his future in space?
Collecting STAR-LORD (2015) #1-5, THANOS (2003) #7-12, ANNIHILATION: CONQUEST — STARLORD #1-4 and GUARDIANS OF THE GALAXY (2013) #0.1.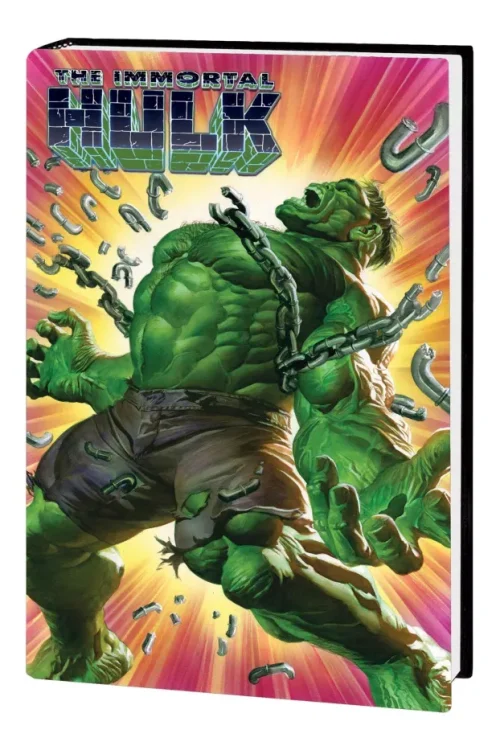 Is he man or monster…or is he both? Find out as Al Ewing and Joe Bennett take Bruce Banner to hell and back in the complete, infernal saga of the Immortal Hulk! Every time Bruce dies, he rises again…as the Hulk! And he is being hunted: by the government, by Alpha Flight, by the mysterious Shadow Base, even by the Avengers! But Bruce has even bigger problems. Something terrible has infected him. Something with unspeakable plans for humanity. And the answers lie beyond…the Green Door! Featuring friends and foes both old and new as well as multiple Hulk personas, this horror reinvention of a Marvel icon is like no comic book you have ever read before!
Collecting IMMORTAL HULK #1-50 and #0, IMMORTAL HULK: THE BEST DEFENSE, DEFENDERS: THE BEST DEFENSE, ABSOLUTE CARNAGE: IMMORTAL HULK, IMMORTAL SHE-HULK #1, KING IN BLACK: IMMORTAL HULK, GAMMA FLIGHT #1-5 and material from AVENGERS (2018) #684 and IMMORTAL HULK: TIME OF MONSTERS.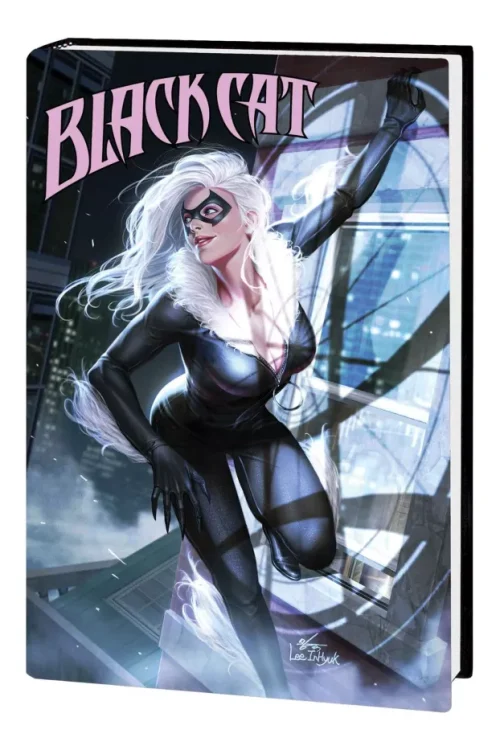 BLACK CAT BY JED MACKAY OMNIBUS HC
The Black Cat is back and better than ever! Felicia Hardy has a taste for the finer things in life and certain skills that help her…procure them. But now Felicia's on the run from the New York Thieves Guild and their boss, Odessa Drake! Prepare for high-octane heists, thrilling twists and climactic chases across the Marvel Universe! Breaking into Doctor Strange's Sanctum Sanctorum? Done. Crossing Wolverine's path in Madripoor? Check. Stealing Tony Stark's armor? Easy. Proposing marriage to Spider-Man? Wait, what?! Plus: The symbiote invasion of the King in Black! The Infinity Stones are the ultimate score! And the Iron Cat takes flight!
Collecting BLACK CAT (2019) #1-12, BLACK CAT ANNUAL (2019) #1, BLACK CAT (2020) #1-10, GIANT-SIZE BLACK CAT: INFINITY SCORE, IRON CAT #1-5 and material from FREE COMIC BOOK DAY 2020 (SPIDER-MAN/VENOM) and BLACK CAT ANNUAL (2021) #1.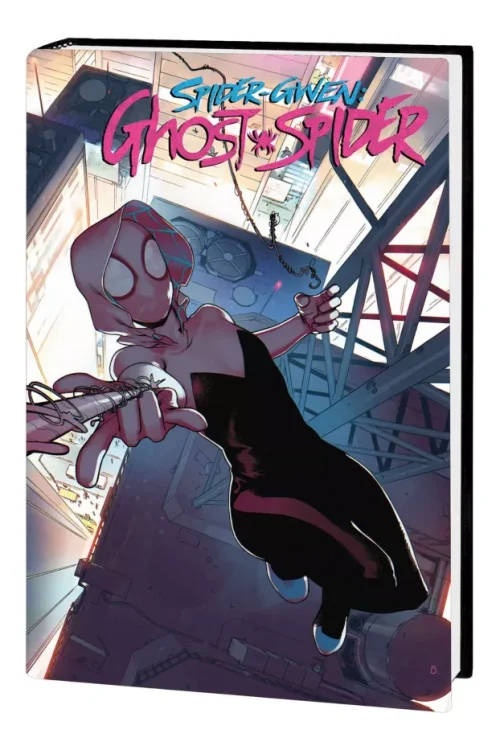 SPIDER-GWEN: GHOST-SPIDER OMNIBUS HC
Gwen Stacy returns…as Ghost-Spider! But the interdimensional events of Spider-Geddon are about to rock her world, and soon, she will face her own evil self: the Gwen Goblin! Meanwhile, Mary Jane's vision for their band is driving Gwen crazy, her father is pressuring her to return to school and something sinister stalks the New York City of Gwen's Earth-65. So Gwen enrolls in classes in the Marvel Universe instead! But the newest student at ESU has caught the Jackal's deadly eye! And when the King in Black plunges Gwen's adoptive home into darkness, get ready for Gwenom vs. Carnage! Plus: Whatever happened to the Susan and Johnny Storm of Earth-65? And look back to Gwen's time with the dimension-hopping Web-Warriors!
Collecting SPIDER-GWEN: GHOST-SPIDER #1-10, SPIDER-GEDDON: GHOST-SPIDER VIDEO COMIC, GHOST-SPIDER #1-10 and ANNUAL #1, KING IN BLACK: GWENOM VS. CARNAGE #1-3, WEB WARRIORS #1-11 and material from AMAZING SPIDER-MAN (2015) #1.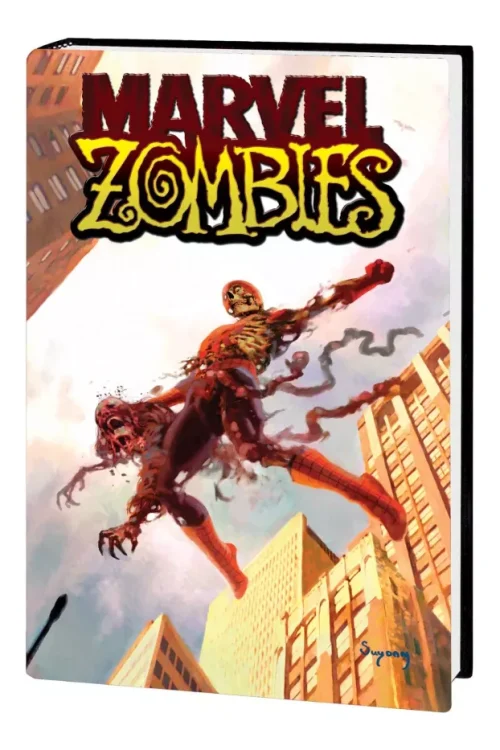 The smash-hit Marvel Zombies saga is collected in one meaty, macabre tome! The dead walk – and leap, fly and climb walls — when Marvel's mightiest are transformed into flesh-eating monsters! After devouring every single person on Earth, the ravenous once-heroes set their sights higher — taking on Galactus, spreading into space and breaking into new and delicious dimensions…including our own! Lock your doors and board up your windows — the Marvel Zombies are coming for you!
Collecting MARVEL ZOMBIES: DEAD DAYS, MARVEL APES: PRIME EIGHT, MARVEL ZOMBIES: EVIL EVOLUTION, ULTIMATE FANTASTIC FOUR #21-23 and #30-32, MARVEL ZOMBIES (2005) #1-5, BLACK PANTHER (2005) #28-30, MARVEL ZOMBIES 2 #1-5, MARVEL ZOMBIES RETURN #1-5, MARVEL ZOMBIES 3 #1-4, MARVEL ZOMBIES 4 #1-4, MARVEL ZOMBIES 5 #1-5 and MARVEL ZOMBIES SUPREME #1-5.
If anything jumped out to you, remember to message us or let us know next time you're in the shop! You get a text the second it arrives in the shop and we place a copy aside just for you so you don't miss out!
We do these each month so keep an eye out for the next post!
Have a great month and happy reading 💚