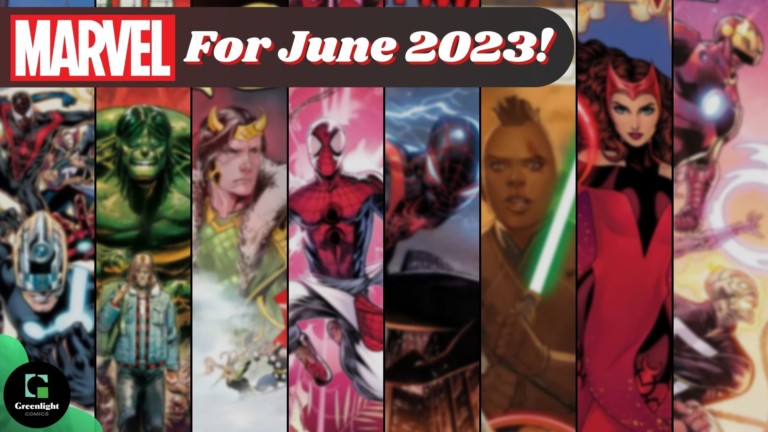 The April issue of Marvel Comics Previews has arrived! Here is our breakdown of the new comics series to jump on, plus what collected editions are arriving from June 2023! You can find the rest of our Previews Picks for other DC Comics, Indies & Manga titles here!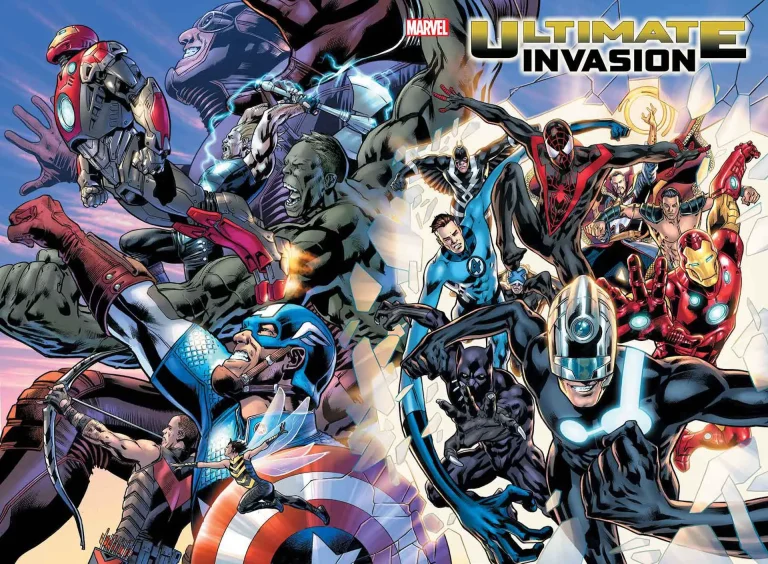 ULTIMATE INVASION #1 (OF 4)
(W) JONATHAN HICKMAN (A/CA) BRYAN HITCH
THE TRANSFORMATION OF THE MARVEL UNIVERSE BEGINS!
Superstar creators Jonathan Hickman and Bryan Hitch team up! The Illuminati must form once again to stop the Maker from his plans to destroy – or perhaps rebuild – the universe, with Miles Morales at the center of it all!
Bryan's work on THE ULTIMATES helped redefine super hero comics for the 2000s – wait until you see what he and Jonathan have in store for this decade!
Including new data pages by Jonathan Hickman – plus exclusive behind-the-scenes material on the world-building that has gone into this project!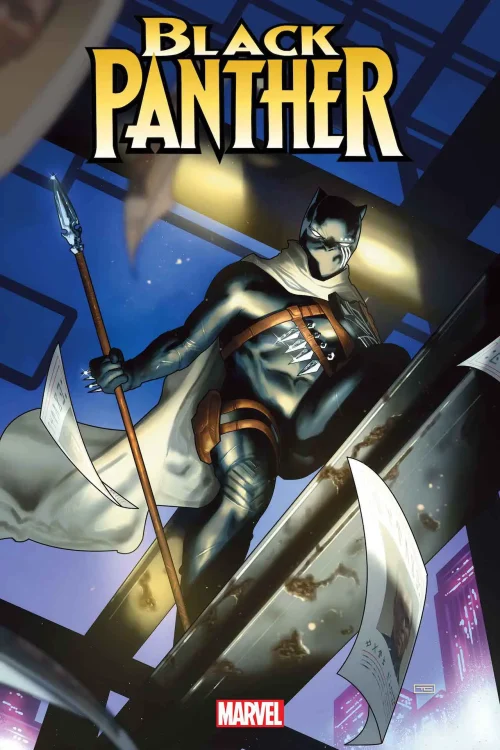 (W) EVE L. EWING (A) CHRIS ALLEN (CA) TAURIN CLARKE
A KING WITHOUT A CROWN!
Banished from the throne and a fugitive in his own homelands, T'Challa still can't leave Wakanda without its sworn protector. A king without a crown, he finds new purpose lurking the streets and shadows of the Wakandan city that bears his father's name, BIRNIN T'CHAKA. New direction, new villains, new creative team – get in on the ground floor of Marvel's next smash hit!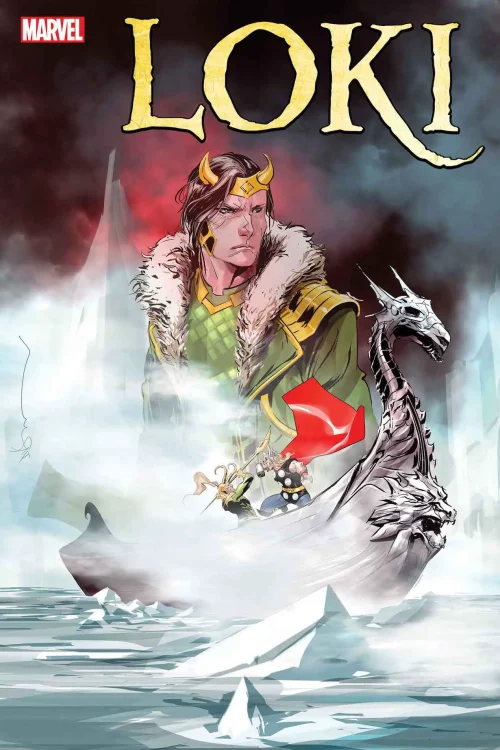 (W) DAN WATTERS (A) GERMÁN PERALTA (CA) DUSTIN NGUYEN
LOKI SAVES THE MARVEL UNIVERSE?
He may be the "benevolent" God of Stories now, but Loki's past as the God of Lies returns to haunt him when ancient, powerful weapons he once built end up scattered across the Ten Realms! Loki must track down these weapons before they fall into the wrong hands and bring about Ragnarok! Surprising guest stars, exciting new characters and startling twists await in this all-new miniseries by rising stars Dan Watters (Sword of Azrael) and Germán Peralta (BLACK PANTHER)!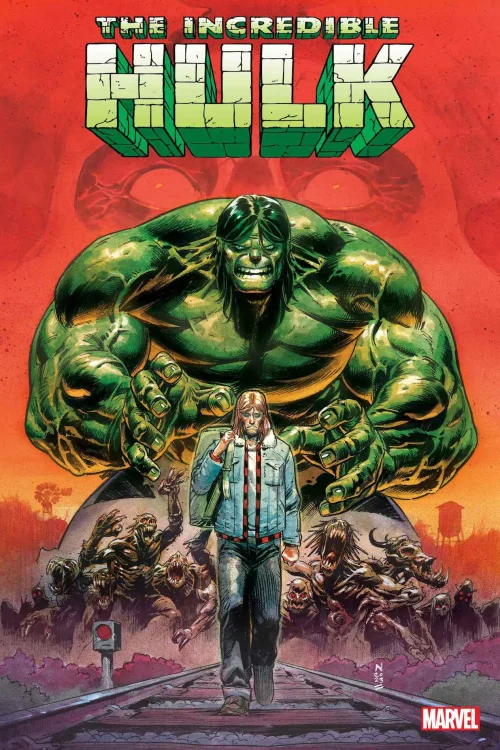 (W) PHILLIP KENNEDY JOHNSON (A/CA) NIC KLEIN 
THE AGE OF MONSTERS HAS BEGUN!
As an enraged Hulk tries to take control of Bruce Banner's body permanently, a mysterious immortal turns every monster in the Marvel Universe against Banner in an attempt to free their creator, the primordial Mother of Horrors. With the help of an unlikely new friend, Banner and Hulk must try to stop the world from getting plunged into darkness in this terrifying new series!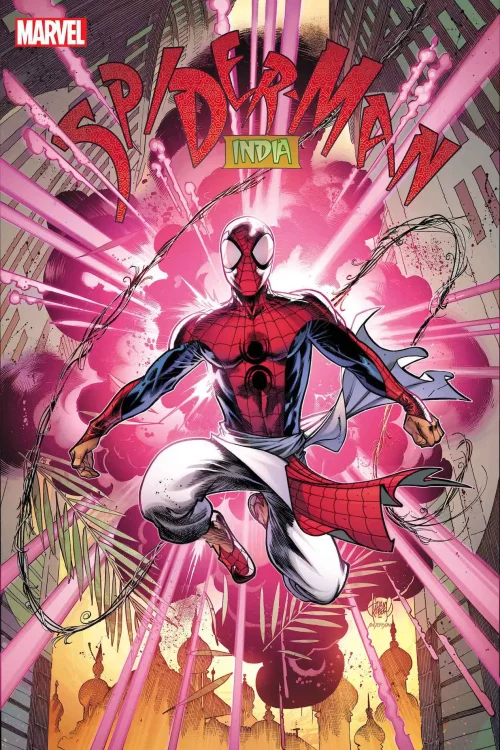 SPIDER-MAN: INDIA #1 (OF 4)
(W) NIKESH SHUKLA (A) ABHISHEK MALSUNI (CA) ADAM KUBERT
SPIDER-MAN: INDIA RETURNS!
Just in time for his big role on the silver screen, Spider-Man: India returns for his first miniseries in almost twenty years! Pavitr Prabhakar is back, fresh from "The End of the Spider-Verse" in in his own universe's Mumbai. But things aren't exactly simple. There's a science professor promising results, activating people's "lizard brain" along with a ruthless businessman who may be more than he seems… Don't miss the break-out Spider-Character of 2023!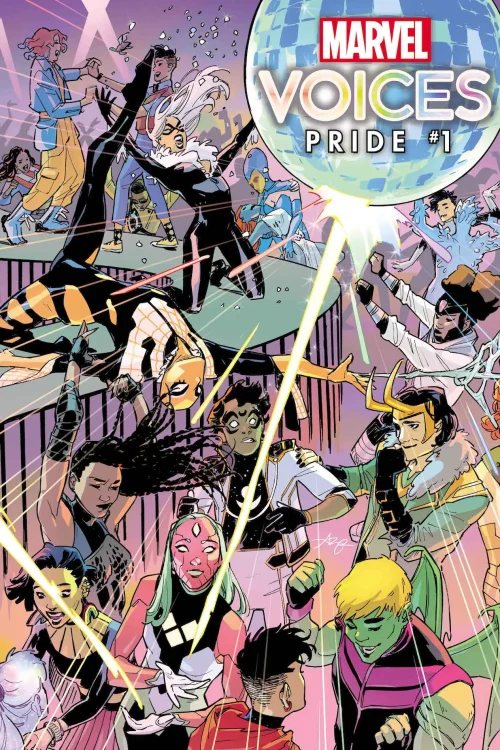 MARVEL'S VOICES: PRIDE (2023) #1
CELEBRATING PRIDE 2023 WITH NEW AND ESTABLISHED CREATORS!
Get the scoop on an unannounced X-Men title with an action-packed story by Steve Foxe! Then Stephanie Williams introduces a brand-new character in Pride tradition! The 2021 and 2022 character debuts of Somnus and Escapade sent shock waves through Krakoa – you will not want to miss the opening gamut here. And there are many more announcements to come. Fans from every arc of the rainbow will love this anthology, and True Believers everywhere know if they want to see the future of Marvel Comics… they better be reading Marvel's Voices. The groundbreaking anthology series continues with more panache than ever!
DEADPOOL: BADDER BLOOD #1 (OF 5)
(W) ROB LIEFELD & CHAD BOWERS (A/CA) ROB LIEFELD 
DEADPOOL, WOLVERINE, CABLE – IT DOESN'T GET BADDER THAN THIS!
WADE WILSON is back, and he's brought some frenemies! As the villainous THUMPER returns to take out the man who created him, WOLVERINE and CABLE step in for a daring rescue mission. But as DEADPOOL becomes embroiled in nefarious criminal machinations in MADRIPOOR, will the trio be able to join forces…or will Thumper's agenda put an end to their efforts? Don't miss the highly anticipated follow-up to DEADPOOL: BAD BLOOD, as Rob Liefeld returns to the Merc with a Mouth and introduces NEW characters into his wild world who are sure to become the next fan-faves, including the first appearance of SHATTERSTORM!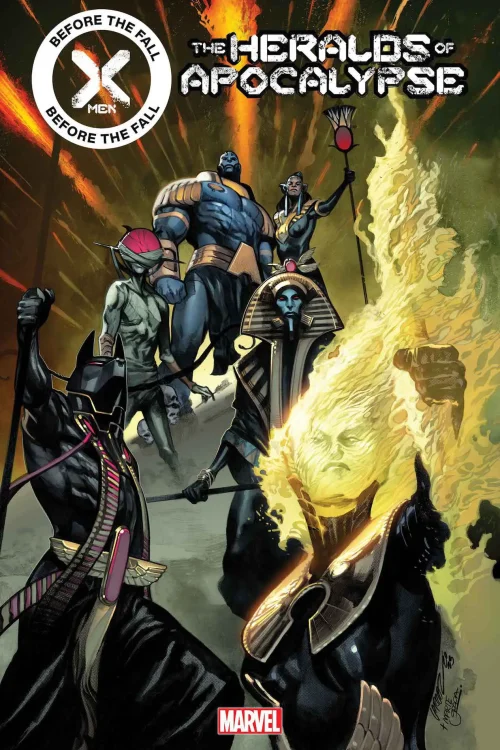 X-MEN: BEFORE THE FALL – HERALDS OF APOCALYPSE #1
(W) AL EWING (A) LUCA PIZZARI (CA) PEPE LARRAZ
THE ORIGIN OF ARAKKO!
In ancient days, Genesis turned back the hordes of Amenth. In ancient days, Genesis forced Annihilationin to a parley. What words were spoken in her mind? Now, finally, Apocalypse will know… and the echoes of those words might destroy him… and Arakko with him.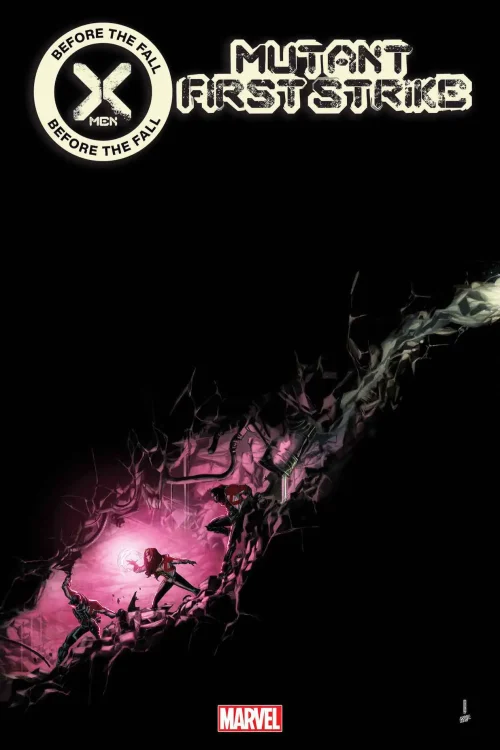 X-MEN: BEFORE THE FALL – MUTANT FIRST STRIKE #1
(W) STEVE ORLANDO (A) VALENTINA PINTI (CA) DAVID BALDEÓN
KRAKOA STRIKES?!
Ever since mutants declared themselves humanity's new gods, certain circles have been waiting for the other shoe to drop – the wrath. When a small New England town is hit by a devastating mutant attack, it seems the wrath is here. But all isn't as it appears. And Krakoa doesn't hesitate to save lives – so it's time for BISHOP to lead Krakoa's biggest rescue effort yet!
Graphic Novels & Collected Editions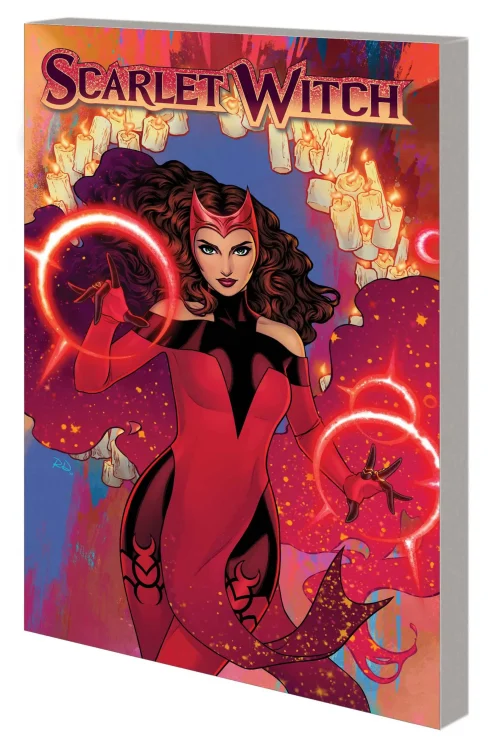 SCARLET WITCH BY STEVE ORLANDO VOL. 1: THE LAST DOOR TP
(W) STEVE ORLANDO (A) SARA PICHELLI & CARLOS NIETO (CA) RUSSELL DAUTERMAN
There is a door that appears only to those who need it most. On the other side is a witchcraft shop. If your hope is gone, there you will meet…the Scarlet Witch! Wanda Maximoff is familiar with hitting rock bottom — and now that she's finally found peace, she's pledged to help others who are languishing at their lowest. But when a woman falls through Wanda's door with a terrifying story of a town gone mad, the Scarlet Witch will have to muster all her wits and chaos magic to deal with an insidious threat! And when Viv Vision arrives, exhausted and terrified, Wanda must dive into Viv's dreams to find the cause of the android's suffering! Plus: Polaris stops by for a sisterly sojourn into Sub-Atomica! And Darcy Lewis needs defending from a deadly warrior! Plus: When a newly rejuvenated Agatha Harkness learns of the Scarlet Witch's recent absorption of Chthon, she decides to educate her former student on the dangers of such an endeavor. But Wanda is not the meek pupil she once was – and Agatha's intentions are not so straightforward.
Collecting SCARLET WITCH (2023) #1-5 and SCARLET WITCH ANNUAL (2023) #1.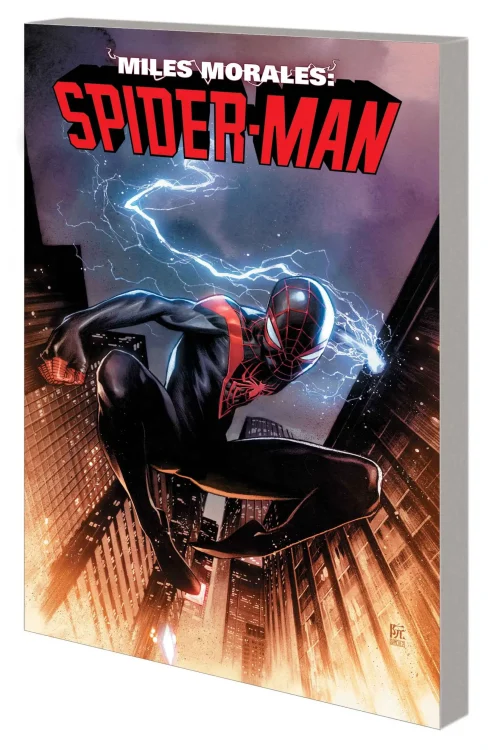 MILES MORALES: SPIDER-MAN BY CODY ZIGLAR VOL. 1 — TRIAL BY SPIDER TP
(W) CODY ZIGLAR (A) FEDERICO VICENTINI (CA) DIKE RUAN
Someone's not walking away from this one! Spider-Man faces the strongest super-powered foes and most dangerous gauntlets the Multiverse can throw his way. And every time Miles Morales falls, he rises again — stronger than before. Until now. There are some punches you don't get up from, and a new villain isn't pulling a single one as they threaten everyone and everything Miles loves. Between school, home, his love life and fighting crime night and day, Miles is reaching his breaking point. And when this new foe is finished, Spider-Man's world will be changed forever! But what does this villain have to do with Misty Knight's investigation and a slew of upgraded foes, like the souped-up Scorpion, terrorizing NYC?
Collecting MILES MORALES: SPIDER-MAN (2022) #1-5.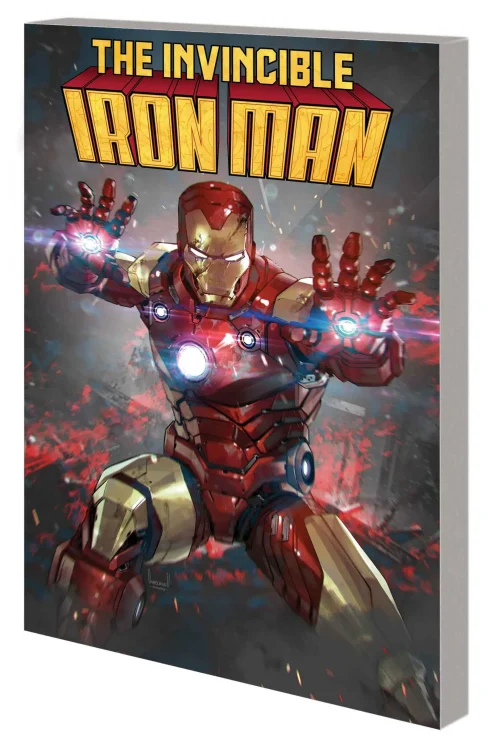 INVINCIBLE IRON MAN BY GERRY DUGGAN VOL. 1: DEMON IN THE ARMOR TP
(W) GERRY DUGGAN (A) JUAN FRIGERI & ANDREA DI VITO (CA) KAEL NGU
Tony Stark has lost it all. His company, his money — maybe even his sobriety. But Stark doesn't realize he still has so much more to lose, especially when assassins start to come for him! As a familiar foe returns to destroy him once and for all, at least Ironheart is in Tony's corner. But what secret is Riri Williams harboring, and will it change their relationship forever? Soon, another close friend is found dead — and it looks like Tony is the killer. Who is the real murderer? Why are they trying to frame Iron Man? And exactly how far will they go to strike at everything he holds dear? All this, plus Emma Frost! A new armor for War Machine! And the untold story of… Iron Man vs. the West Coast Avengers?!
Collecting INVINCIBLE IRON MAN (2022) #1-6.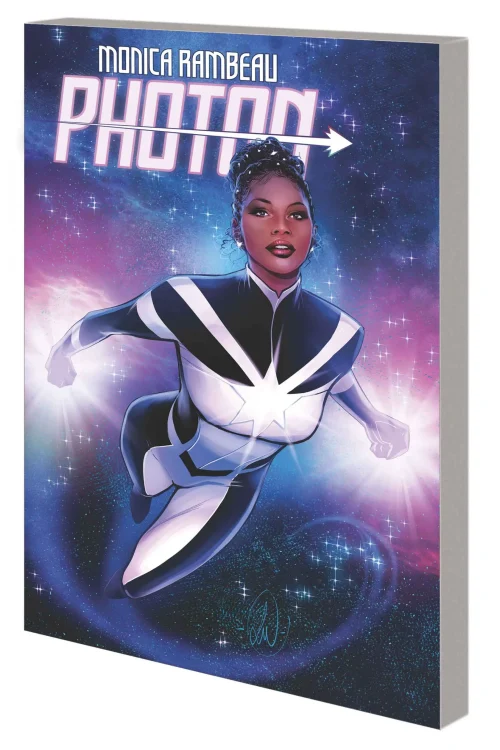 MONICA RAMBEAU: PHOTON TP
(W) EVE L. EWING (A) LUCA MARESCA & IVAN FIORELLI (CA) LUCAS WERNECK
It's up to Photon to put the universe back together! From the New Orleans Harbor Patrol to the Avengers, the Ultimates and beyond – Monica Rambeau, the hero known as Photon, has been a leader and team player her entire life. Now, as Monica faces a reality-shattering crisis in her first-ever solo series, readers will explore the outer reaches and wildest vagaries of the Marvel Universe through the eyes of one of its most powerful heroes! Charged with making a very special, very cosmic delivery, this should be light work (get it?) for Monica – if family drama doesn't hold her back! But when she runs into someone from her past who she really can't stand, it'll lead to an unexpected – make that impossible – Avengers reunion.
Collecting MONICA RAMBEAU: PHOTON #1-5.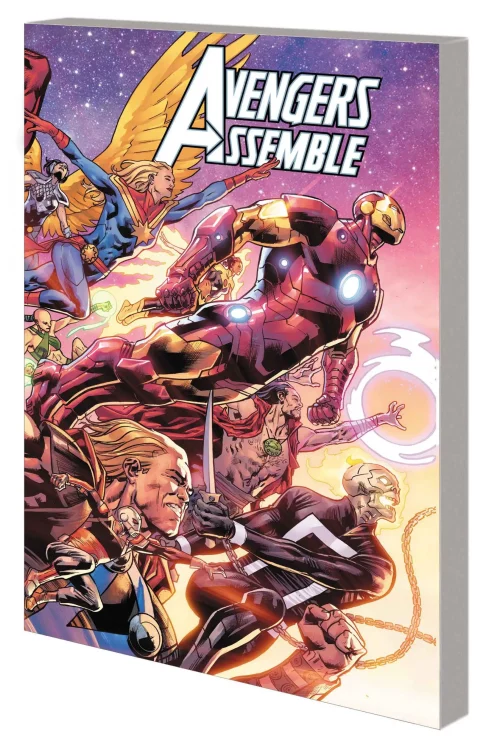 (W) JASON AARON (A) BRYAN HITCH, JAVIER GARRÓN, AARON KUDER, JIM TOWE, IVAN FIORELLI & MORE (CA) BRYAN HITCH
The biggest Avengers saga in Marvel history! Jason Aaron assembles the mightiest heroes of Earth, the Multiverse and 1,000,000 BC in the capstone to his incredible era of AVENGERS! From throughout time and across realities, they will unite on a day like no other, to face a battle beyond all imaging. A war that will take us from the prehistoric beginnings of a planet under assault by the greatest villains who've ever lived to the Watchtower that stands at the dark heart of the all and the always, where an army of unprecedented evil now rises — including Doom Supreme, his Multiversal Masters of Evil and a nigh-infinite army of Mephistos! But who is Avenger Prime?!
Collecting AVENGERS ASSEMBLE ALPHA, AVENGERS (2018) #63-66, AVENGERS FOREVER (2021) #12-15 and AVENGERS ASSEMBLE OMEGA.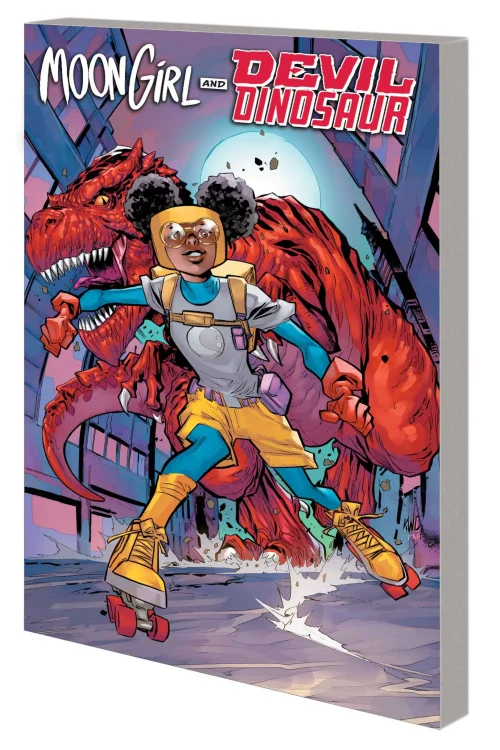 MOON GIRL AND DEVIL DINOSAUR: MENACE ON WHEELS TP
(W) JORDAN IFUEKO (A) ALBA GLEZ (CA) KEN LASHLEY
Being a preteen super hero is hard. Doing it when your parents finally know about it is even harder. Good thing Lunella Lafayette (A.K.A. Moon Girl, Inhuman super-genius) has a plan to keep heroing. To give herself the perfect alibi, she organizes a roller-derby team of other Inhuman kids! It's just supposed to be an excuse to get out of the apartment with all her super-hero gear in tow, but it turns out to be kind of…fun? That is, until one of the other kids on the team, an influencer called OMG Olivia, has far more nefarious plans than blocking other skaters. Can Moon Girl and her trusty T-rex sidekick, Devil Dinosaur, take on Olivia and her army of mind-controlled kids before the threat spreads beyond the Lower East Side?
Collecting MOON GIRL AND DEVIL DINOSAUR (2022) #1-5.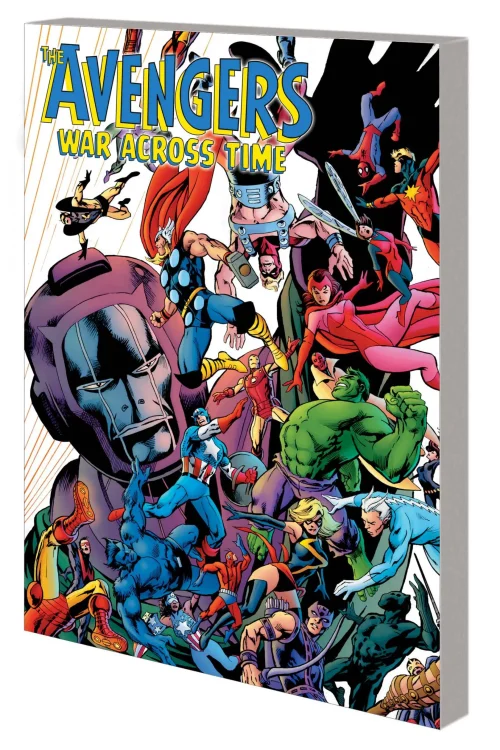 AVENGERS: WAR ACROSS TIME TP
(W) PAUL LEVITZ (A/CA) ALAN DAVIS
Journey back to the Avengers' earliest days! Eisner Hall of Famer Paul Levitz, known for his storied career at DC Comics, writes his first-ever Marvel story – a love letter to Avengers history – together with fellow superstar Alan Davis! Kang the Conqueror has targeted the classic Avengers team in a showdown that will span centuries – but what will Thor, Iron Man, Captain America, the Wasp and Giant-Man learn about the team's future? From battling the Hulk on the streets of NYC and invading the Fantastic Four's Baxter Building to facing the menaces of the Asgardian dwarves and the Lava Men, Earth's Mightiest Heroes must field every threat Kang throws their way – but despite their courage and heroism, will they ultimately be lost to the swirling mists of time?
Collecting AVENGERS: WAR ACROSS TIME #1-5.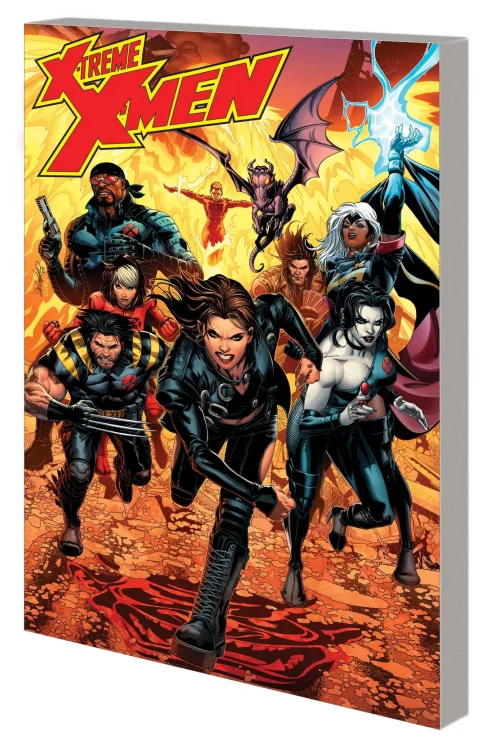 X-TREME X-MEN BY CLAREMONT & LARROCA: A NEW BEGINNING TP
(W) CHRIS CLAREMONT (A/CA) SALVADOR LARROCA
The X-Treme team is back! Legendary X-scribe Chris Claremont reunites with artistic dynamo Salvador Larroca for an all-new story set just after the groundbreaking original run of X-TREME X-MEN! A powerful psychic attack on Kitty Pryde from her old enemy Ogun brings the squad back together for a high-stakes mission, but what secret is Ogun hiding? And will even the combined might of Bishop, Sage, Gambit, Rogue, Rachel Summers, Storm and Wolverine be enough to stop his insidious plan?! As Rachel uncovers a dark secret, the X-Treme X-Men face the anti-mutant Purity, the mysterious organization called the Galérer and a deadly foe known as Beasty-Brute! But when they suffer a painful loss, nothing will contain Storm's unbridled rage! Will a wounded team find a way to triumph? And if so, at what cost to themselves?!
Collecting X-TREME X-MEN (2022) #1-5.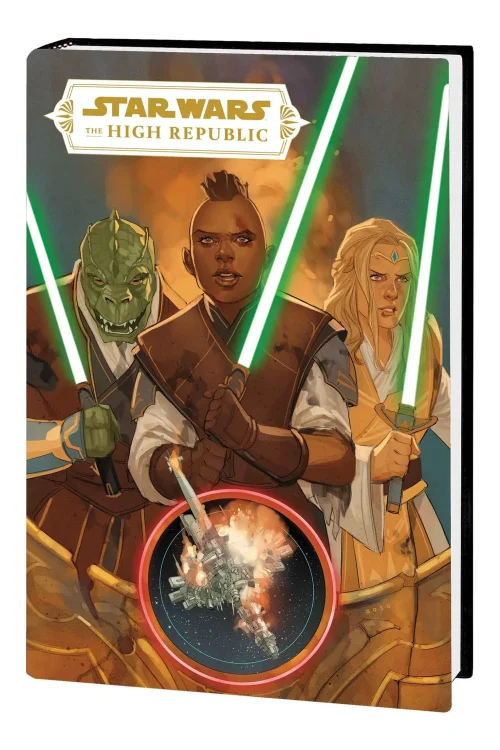 STAR WARS: THE HIGH REPUBLIC SEASON ONE OMNIBUS HC
(W) CAVAN SCOTT, CHARLES SOULE & DANIEL JOSÉ OLDER (A) ARIO ANINDITO, GEORGES JEANTY, GUILLERMO SANNA & DAVE WACHTER (CA) PHIL NOTO
A new era of Star Wars storytelling! Centuries before the Empire and the Skywalker Saga, the Jedi of Starlight Beacon – including Masters Avar Kriss and Sskeer, and young Padawan Keeve Trennis – protect the galaxy as republic pioneers push out into new territories. But soon they must join forces with their deadliest enemy to face the onslaught of the unstoppable Drengir horde! But who – or what – is the Great Progenitor? And what nameless terror will be unleashed by the dreaded Nihil? Plus: Marchion Ro – the Eye of the Nihil – reveals the source of the Jedi's greatest fear! And Jedi Investigator Emerick Caphtor uncovers a mystery that will change the golden era of the High Republic forever!
Collecting STAR WARS: THE HIGH REPUBLIC (2021) #1-15, STAR WARS: THE HIGH REPUBLIC – EYE OF THE STORM #1-2 and STAR WARS: THE HIGH REPUBLIC – TRAIL OF SHADOWS #1-5.
If anything jumped out to you, remember to message us or let us know next time you're in the shop! You get a text the second it arrives in the shop and we place a copy aside just for you so you don't miss out!
We do these each month so keep an eye out for the next post!
Have a great month and happy reading 💚