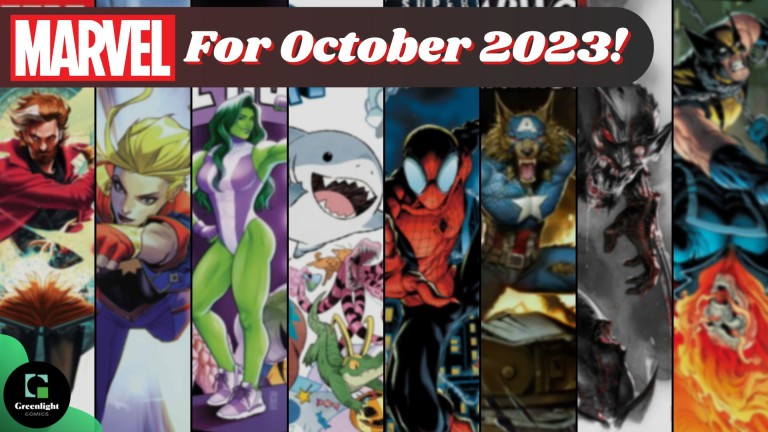 The August issue of Marvel Comics Previews has arrived! Here is our breakdown of the new comics series to jump on, plus what collected editions are arriving from October 2023! You can find the rest of our Previews Picks for other DC Comics, Indies & Manga titles here!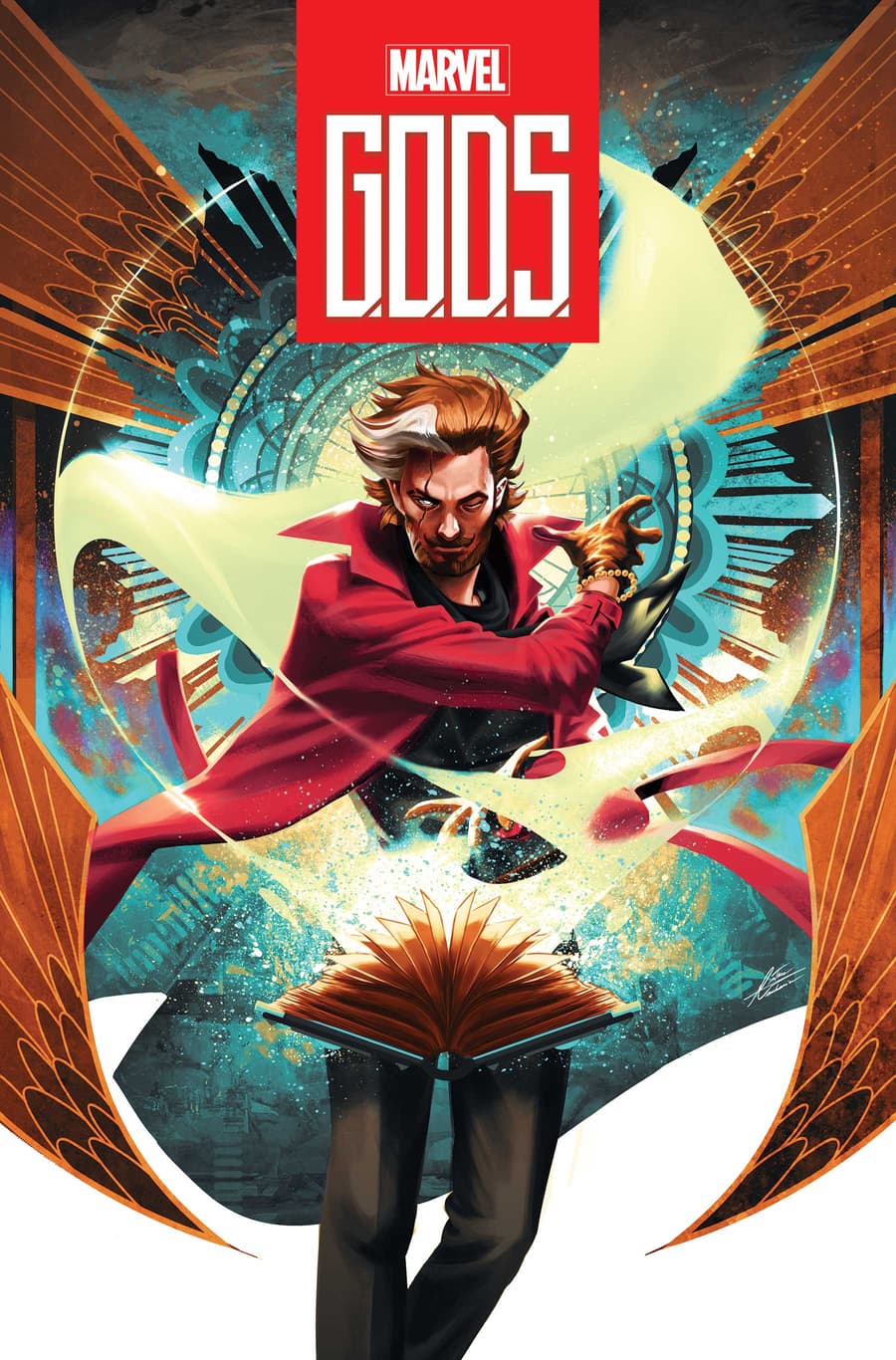 (W) Jonathan Hickman (A) Valerio Schiti (CA) Mateus Manhanini
JONATHAN HICKMAN RE-INVENTS THE COSMOLOGY OF THE MARVEL UNIVERSE! What happens when the Powers That Be meet the Natural Order of Things? The infinite détente between THE-NATURAL-ORDER-OF-THINGS and THE-POWERS-THAT-BE nears an end. Old acquaintances are reunited during a Babylon Event. The Lion of Wolves throws the worst parties. Don't look under the table. There's a John Wilkes Booth penny on the ground. This ENORMOUS EXTRA-SIZED first issue features DOCTOR STRANGE, who, while not boring at all, is easily the most boring person in the book.
(W) Dan Slott (A) Paco Medina (CA) Humberto Ramos
SECRETS OF SPIDER-BOY REVEALED! Spinning out of the pages of DAN SLOTT and MARK BAGLEY's monumental SPIDER-MAN run — here comes the spectacular SPIDER-BOY! After the events of THE END OF THE SPIDER-VERSE, Spider-Boy's secret history as Spider-Man's sidekick was nearly forgotten forever. But now those mysteries will be revealed while they embark on exciting new adventures… TOGETHER!
(W) Alyssa Wong (A) Jan Bazaldua (CA) Stephen Segovia
HIGHEST, FURTHEST, FASTEST! The Captain gets a permanent glow-up designed by superstar artist Jen Bartel! And that's not all that's changed. Brand-new look — brand-new creative team — and a brand-new status quo. Carol Danvers is one of the powerhouses of the Marvel Universe, a woman capable of harnessing the energy of the sun. So if you're coming for Earth? She's the first one you take off the board. Someone's figured just how to do just that. Introducing a new supporting cast and villains both beloved and dangerously fresh, Alyssa Wong and Jan Bazaldua's exhilarating series kicks off here!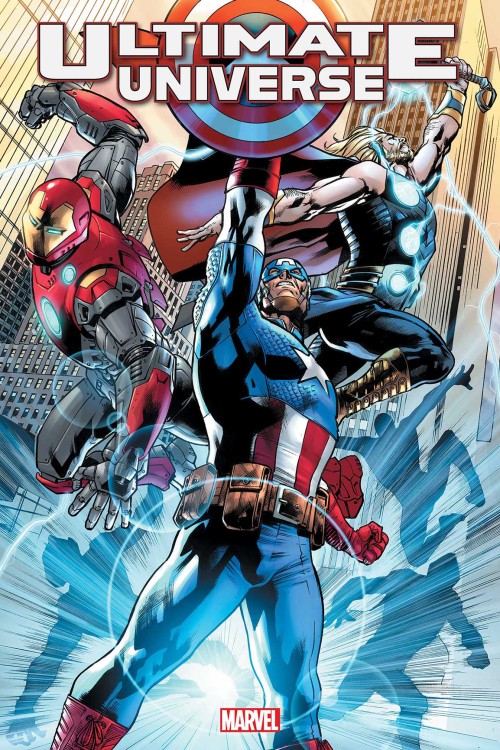 (W) Jonathan Hickman (A) Stefano Caselli (CA) Bryan Hitch
THE SPOILS OF VICTORY! After the worlds-shaking conclusion of ULTIMATE INVASION, a new team of heroes bands together to save the future! From mastermind Jonathan Hickman and superstar artist Stefano Caselli, don't miss out on this foundational issue for the new line of Ultimate Comics!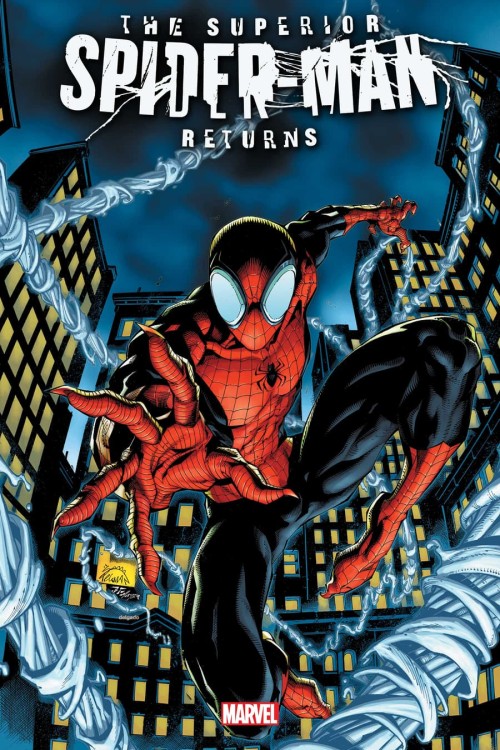 THE SUPERIOR SPIDER-MAN RETURNS #1
(W) Dan Slott (A) Giuseppe Camuncoli, Humberto Ramos, Mark Bagley, Ryan Stegman (CA) Ryan Stegman
SUPERIOR SPIDER-MAN WEB-SLINGS AGAIN! The spider-team that redefined the AMAZING SPIDER-MAN returns to celebrate the TEN YEAR ANNIVERSARY of the most monumental and shocking Spidey story in a generation! DAN SLOTT. RYAN STEGMAN. MARK BAGLEY. GIUSEPPE CAMUNCOLI. HUMBERTO RAMOS. Peter Parker. Doc Ock. Together again for a Spider-Man story SUPERIOR to all others!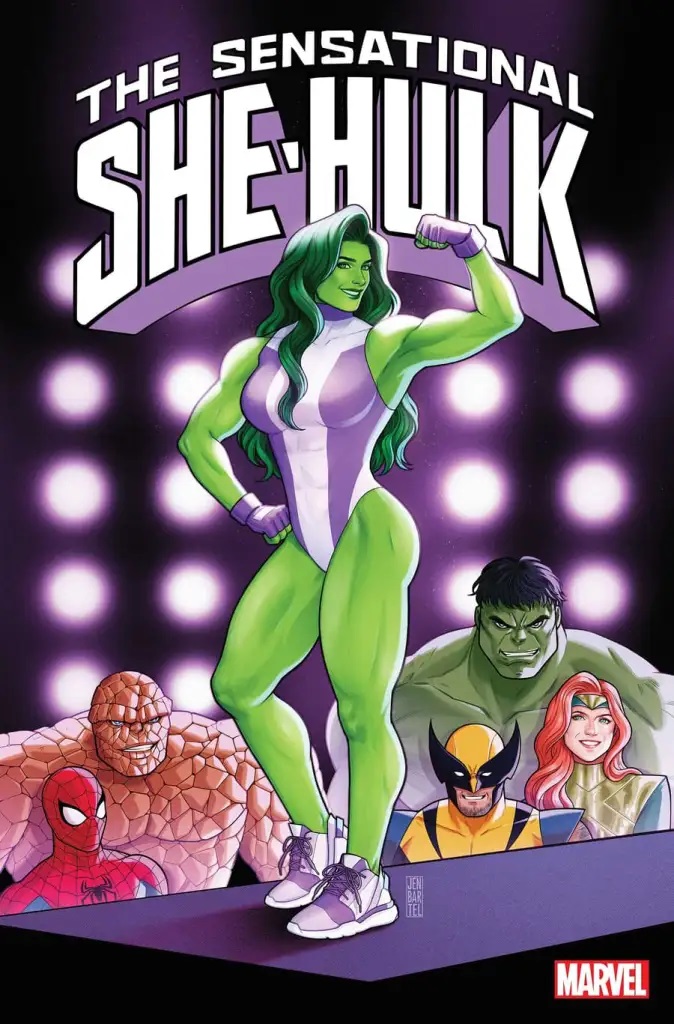 (W) Rainbow Rowell & Jessica Gao (A) Andres Genolet & TBA (CA) Jen Bartel
THE SENSATIONAL SHE-HULK IS BACK! Jen Walters is dusting off her adjective and kicking off a new era! The best hero slash lawyer in the Marvel Universe is going to remind you why she's so SENSATIONAL, going up against her deadliest challenge yet! PLUS: MARVEL STUDIOS SHE-HULK series writer JESSICA GAO makes hers Marvel in a short story with the Jade Giant!
(W) Sarah Gailey (A) Alessandro Miracolo (CA) David Marquez
Yelena Belova returns! Superspy. Rogue agent. Shadow of the Black Widow. Yelena Belova has been many things, but striking out as a hero in her own right is new to her. Now that she's finally free to choose her own path, who will she become? Sarah Gailey (Buffy the Vampire Slayer, Eat the Rich) joins forces with Alessandro Miracolo (Obi-Wan, Yoda) for a groundbreaking new chapter in the life of one of Marvel's most enigmatic antiheroes.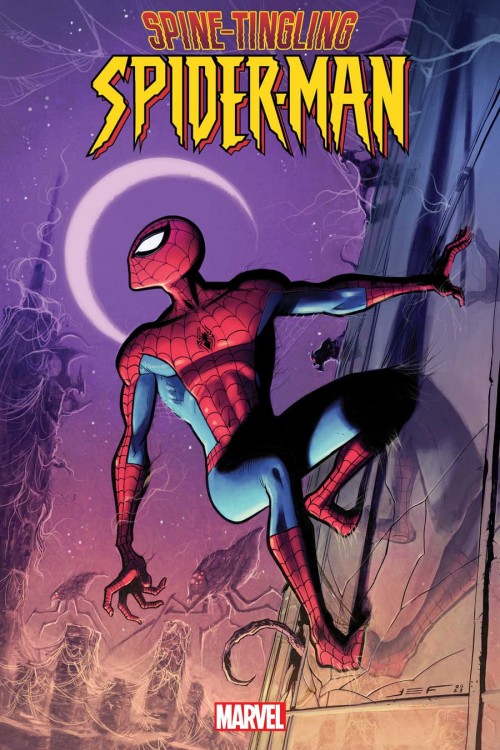 SPINE-TINGLING SPIDER-MAN #1 (OF 4)
(W) Saladin Ahmed (A/CA) Juan Ferreyra
Terror continues for the Web-Slinger! After a fight with SPIDER-CIDE, Spider-Man gets taken on the most terrifying ride of his life. If you think you've already read the scariest Spider-Man story ever, you may stand corrected after this one!
(W) Torunn Gronbekk (A) Pere Perez (CA) Paulo Siquiera
ABSOLUTE KASADY! Every symbiote needs a host. And for CARNAGE, there has only ever been one host who has made it feel whole, and it's time for a reunion… DON'T MISS this shocking and unexpected start to the next chapter of CARNAGE's story – one which lays the groundwork for the next VENOM epic!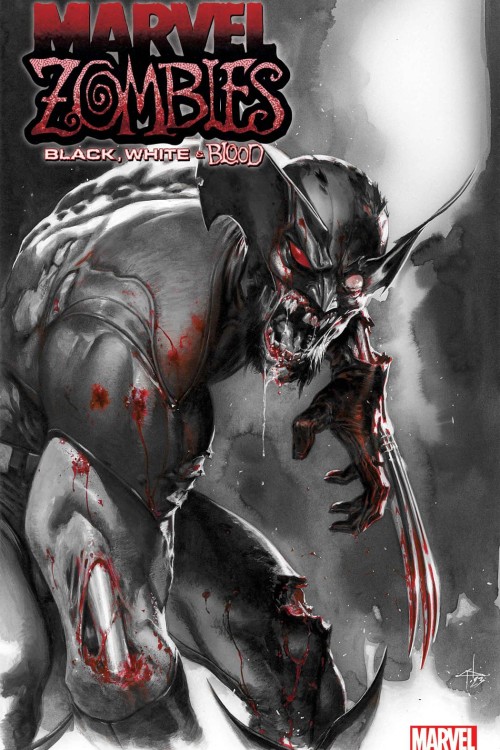 MARVEL ZOMBIES: BLACK, WHITE & BLOOD #1 (OF 4)
(W) Garth Ennis, Alex Segura & Ashley Allen (A) Rachael Stott, Javi Fernandez & Justin Mason (CA) Gabriele Dell'otto
AN ALL-NEW ERA OF MARVEL ZOMBIES! The undead plague starts here… and you know it won't stop until everyone's in its clutches! This first of four action-packed, utterly original, gloriously gory anthology issues features Daredevil, Spider-Man, Moon Knight and many, many more Marvel heroes and villains beset by ever-growing zombie hordes! In a brutal, bloodstained world, can hope survive? Or will creeping, gnawing, shambling horror win out at last…?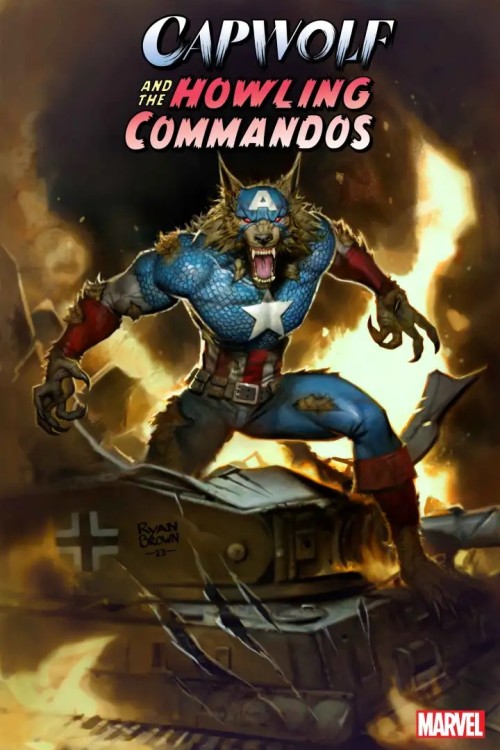 CAPWOLF & THE HOWLING COMMANDOS #1 (OF 4)
(W) Stephanie Phillips (A) Carlos Magno (CA) Ryan Brown
When Captain America is transformed into a werewolf on the front lines of World War II, he'll need the help of the Howling Commandos to take down a band of Nazi cultists who intend to use supernatural forces to turn the tide of battle. But can Cap control the skeptical, jaded Commandos when he can barely control himself?
CAPTAIN MARVEL: ASSAULT ON EDEN #1
(W) Anthony Oliveira (A) TBA (CA) Carlos Gomez
CAPTAIN MARVEL SOLDIERS UP TO SAVE THE KREE HOMEWORLD! The Kree home planet of Hala has become a paradise under the rule of Emperor Hulkling. But when Sentries launch an attack on civilians and start stealing children, Earth's Mightiest Hero must intervene! Half Kree, half human and all warrior, Carol Danvers swoops in for an action-packed special just in time for The Marvels on the silver screen!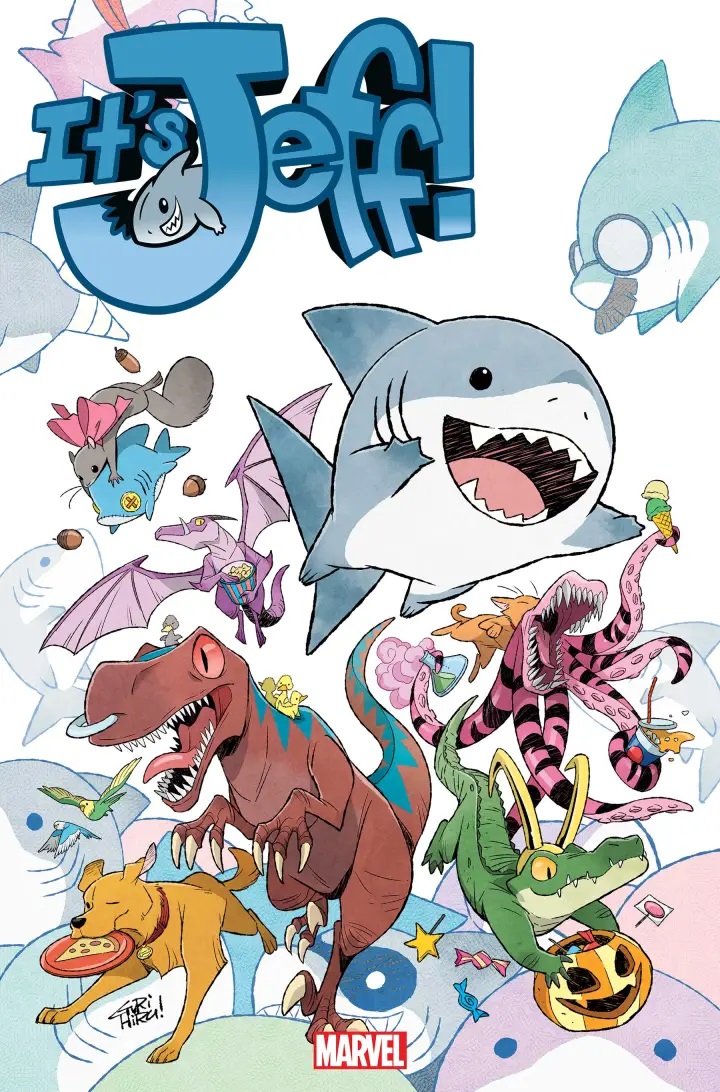 IT'S JEFF: THE JEFF-VERSE #1
(W) Kelly Thompson (A/CA) Gurihiru
THE DANGEROUSLY ADORABLE JEFF THE LAND SHARK RETURNS! Jeff the Land Shark embarks on another series of madcap adventures with guest spots from some of your favorite heroes! Whether he's orchestrating a pet shop takeover, or solving a high-stakes mystery like "what's the best street-food snack" (the answer will SHOCK you, True Believer), Jeff is flipping his fantastic fins all over the Marvel Universe! Stealing hearts and cookies with equal impunity! Collecting issues #13-24 of the hit Infinity Comics series from the Marvel Unlimited app, this one-shot features a brand-new cover and never-before-seen story from beloved creators Kelly Thompson and Gurihiru!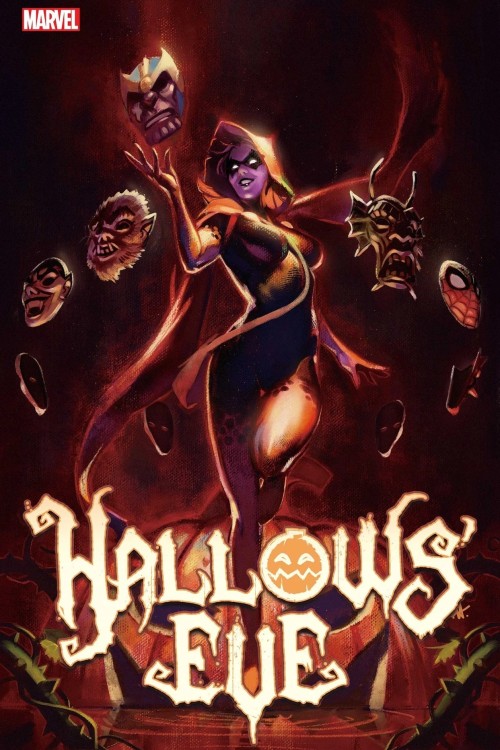 HALLOWS' EVE: THE BIG NIGHT #1
(W) Erica Schultz (A) Michael Dowling (CA) Ben Harvey
It's October 31st at E.S.U. so you know what that means: A Halloween party won't go as planned and a bunch of powerless kids will be in a lot of trouble! Hallows' Eve was once powerless and was once a victim. Now she's anything but. Her magical masks give her the ability to help – but Eve isn't a hero, is she?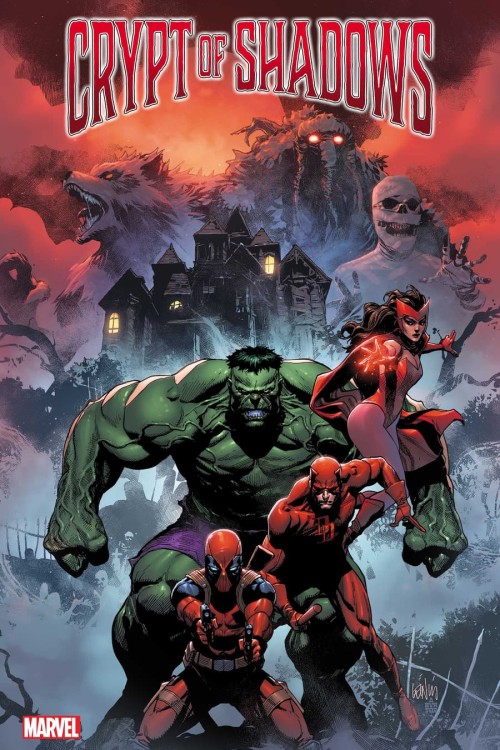 (W) Al Ewing, Sarah Gailey, Steve Orlando, Cavan Scott, Declan Shalvey (A) Paul Azaceta, Alex Lins, Eder Messias, Devmalya Pramanik & More! (CA) Leinil Francis Yu
REOPENING THE CRYPT! Once more, as All Hallows' Eve draws nigh, the dust-covered slab that seals shut the crypt, blocking out the sun and casting it forever in shadow, has creaked open to let the darkness loose to prey on the Marvel Universe! Be they mercenary or mage, guided by law or by rage, our heroes will face their terror, and they'd best pray their spines are sturdy enough for the job… or the crypt they find may well be their own!
Graphic Novels & Collected Editions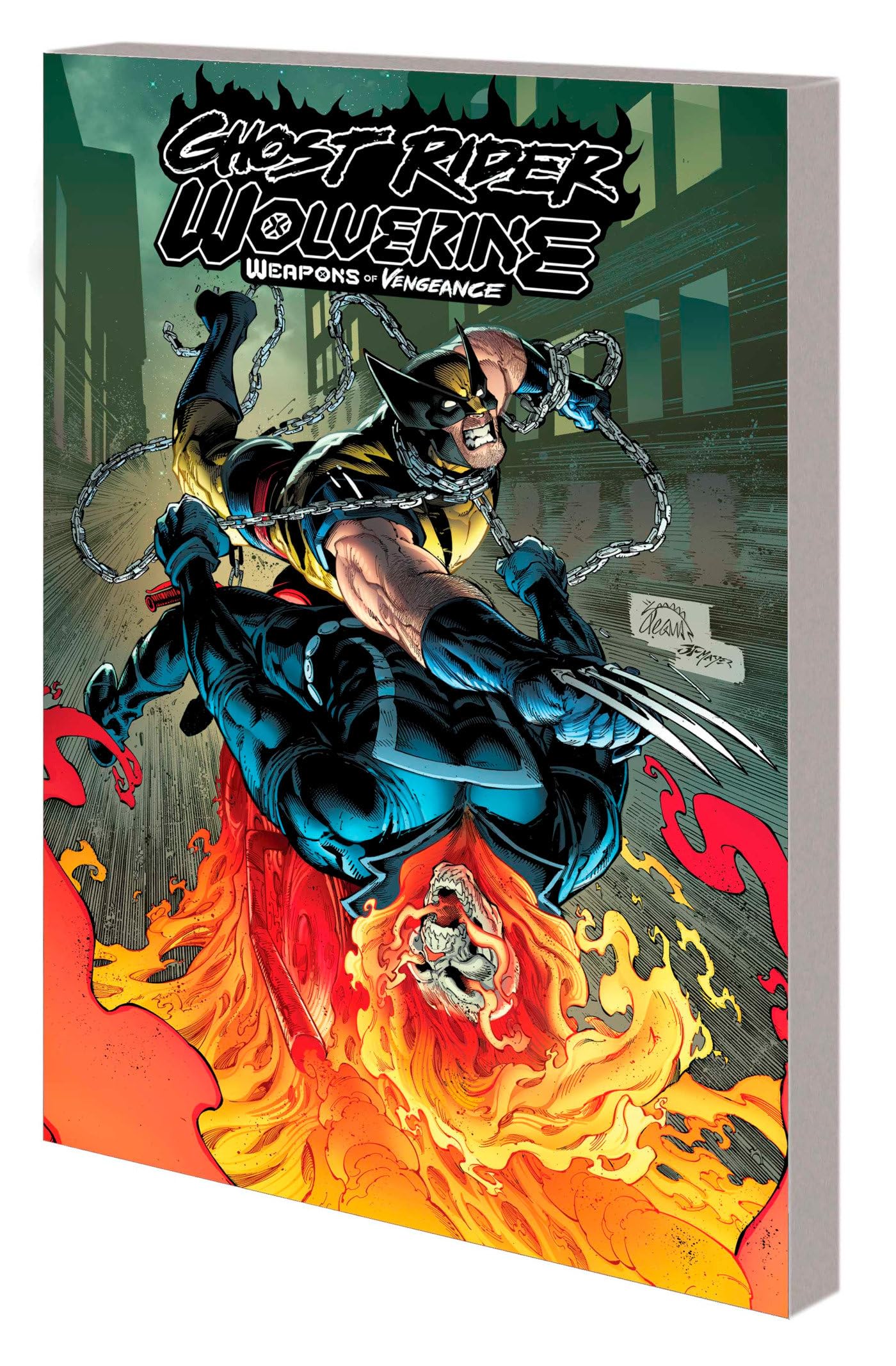 GHOST RIDER/WOLVERINE: WEAPONS OF VENGEANCE TP
(W) Benjamin Percy (A) Geoff Shaw (CA) Ryan Stegman
Are you ready for… the Hellverine?! Wolverine is the best there is at what he does — and what he does famously isn't very nice. When innocent blood is spilled, Johnny Blaze becomes the Ghost Rider, equipped to deal out punishment with the power of hellfire! And when a demonic serial killer murders innocent mutants, this deadly new villain brings these two forces of nature together! But what buried secret does this mysterious enemy share with Wolverine and Ghost Rider's never-before-seen first meeting in the past? Get ready for claws, chains and violence as only Benjamin Percy (WOLVERINE, GHOST RIDER) and Geoff Shaw (THANOS, GUARDIANS OF THE GALAXY) can deliver!
Collecting GHOST RIDER/WOLVERINE: WEAPONS OF VENGEANCE ALPHA, GHOST RIDER (2022) #17, WOLVERINE (2020) #36 and GHOST RIDER/WOLVERINE: WEAPONS OF VENGEANCE OMEGA.
SPIDER-MAN BY TOM TAYLOR TP
(W) Tom Taylor & Saladin Ahmed (A) Various (CA) Andrew C. Robinson
Spider-Man is the worst neighbor ever! There are always crazy villains and property damage and drama and…he catches those villains. And he tries to fix the damage. And he helps carry your groceries. You know what? Spider-Man is the best neighbor ever! And Tom Taylor shows you why in the acclaimed writer's complete run on Spidey's friendliest title! Aunt May has a shocking secret that could change everything for Peter and his family! And one of Spider-Man's closest allies may have returned to his criminal beginnings! But why? Peter Parker has many skills, but he's no Sherlock Holmes. So the world's worst detective calls on his new ally — but can the Rumor help him uncover the truth? Guest-starring the Fantastic Four and Miles Morales!
Collecting FRIENDLY NEIGHBORHOOD SPIDER-MAN (2019) #1-14 and material from FREE COMIC BOOK DAY 2019 (SPIDER-MAN/VENOM).
X-MEN: GRAND DESIGN TRILOGY TP
Over six tumultuous decades, the X-Men have carved a singular place in comic-book lore and popular culture. Now, New York Times best-selling author Ed Piskor (Hip Hop Family Tree, Wizzywig) takes you on a pulse-pounding tour of X-Men history unlike anything you've ever experienced before — an intricate labor of love that stitches together hundreds of classic and obscure stories into one seamless X-Men masterpiece! All three volumes of Piskor's GRAND DESIGN series are collected in a single book — taking you from Professor X's formation of the original team through the Second Genesis of the All-New, All-Different X-Men and the devastating Dark Phoenix Saga to 1980s epics such as Inferno that pushed mutantkind to the brink of X-tinction!
Collecting X-MEN: GRAND DESIGN #1-2, X-MEN: GRAND DESIGN — SECOND GENESIS #1-2 and X-MEN: GRAND DESIGN — X-TINCTION #1-2.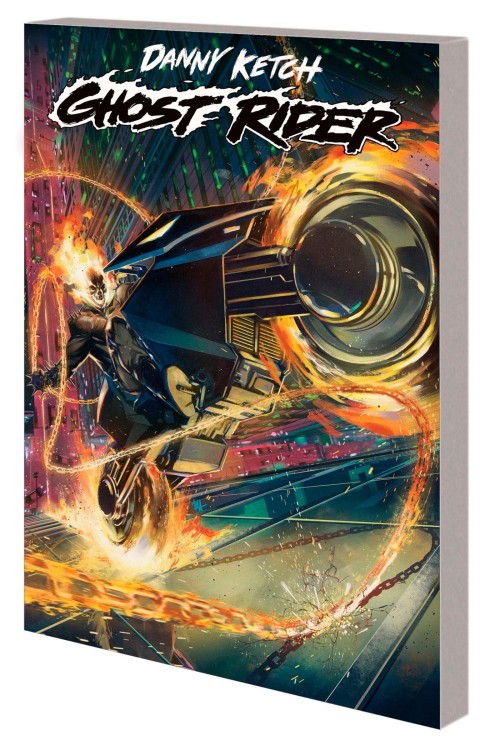 DANNY KETCH: GHOST RIDER - BLOOD & VENGEANCE TP
(W) Howard Mackie (A) Daniel Picciotto (CA) Ben Harvey
Danny Ketch's co-creator, Howard Mackie, returns to his scorching-hot era of Ghost Rider! Flash back to a time when innocent blood was spilled, and a Spirit of Vengeance was born! A gang war is breaking out across New York City, with Danny Ketch caught in the middle. But if it's just rival gangs killing each other, does Ghost Rider need to get involved? He certainly will when his deadliest enemies surface, more dangerous than before. Who is the new adversary boosting their powers? What is his ultimate goal? And what does it all have to do with the former Ghost Rider, Johnny Blaze?! It's an all-out brawl as Riders past and present must team up to take down the unholy union of this new villain and their old nemesis, Scarecrow!
Collecting DANNY KETCH: GHOST RIDER #1-4.
(W) Various (A) Various (CA) Phil Noto
Something stirs beneath Hell's Kitchen! For months, the bloodthirsty and demonic Demagoblin has been kidnapping children for reasons unknown. Now, Daredevil and Echo discover why as Demagoblin works to wake an ancient and powerful evil deep within the bowels of the city — one that has ties to both the Man Without Fear and the woman who briefly hosted the Phoenix Force! It falls to Maya and Matt to save not only the children, but also everyone in New York. A mysterious warrior from the past may hold the key to victory, but whose side is she on? And with something hellish going on, how long until Ghost Rider finds himself drawn into the battle? Plus: Thrilling tales that demonstrate why Elektra is the most dangerous person in the Marvel Universe!
Collecting DAREDEVIL & ECHO #1-4 and ELEKTRA (2022) #100.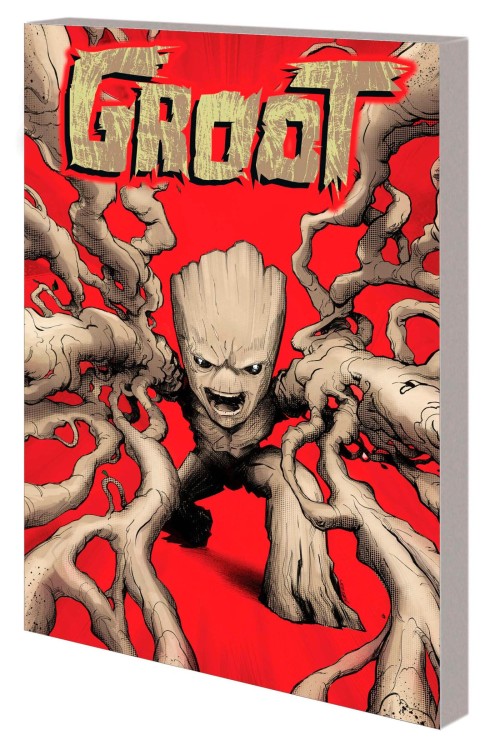 (W) Dan Abnett (A) Damian Couceiro (CA) Lee Garbett
Monster, hero, Guardian: Groot! Before he was a Guardian of the Galaxy — before the Grootfall — young Groot lived a life of tranquility on his serene homeworld, Planet X. But when monstrous invaders attack his world, this courageous sapling must shoulder a heroic destiny! And this destiny will lead Groot to cross paths with a young Kree soldier by the name of Mar-Vell! But who — or what — is behind the devastation of Planet X? Does any life yet stir in its decimated forests? And can Groot and Mar-Vell's alliance withstand them being stalked by Yondar the hunter? Writer Dan Abnett (GUARDIANS OF THE GALAXY) and artist Damian Couceiro (X-FORCE) reveal never-before-seen moments of Groot's origin and first adventure through the galaxy!
Collecting GROOT (2023) #1-4.
ALIEN BY SHALVEY & BROCCARDO VOL. 1: THAW TP
(W) Declan Shalvey (A) Andrea Broccardo (CA) Dike Ruan
Declan Shalvey and Andrea Broccardo take the ALIEN franchise to bone-chilling new depths! Talbot Engineering Inc. is under new management — and its brilliant chief scientist, Batya Zahn, will do just about anything to get her family off the icy moon where they've been conducting research on water conservation. But there's more than glacial springs to find in this forgotten corner of the galaxy. When they discover an extraordinary organism buried in the ice, it doesn't take long for tensions to heat up. What is hidden in the snow comes forth in the thaw — and no one will be welcoming this spring. But Zahn is not willing to give up her work to this unexpected threat without a fight, no matter what horrors emerge from the ice in the black of night!
Collecting ALIEN (2023A) #1-5.
ULTRAMAN: THE MYSTERY OF ULTRASEVEN TP
(W) Kyle Higgins & Mat Groom (A) Davide Tinto, David Lopez & Gurihiru (CA) E.J. Su
Ultraman is gone! Giant kaiju roam. A sinister conspiracy consolidates power. And there's nobody left to stop it! How did the situation go so wrong? And how can the United Science Patrol claw their way back from the brink? The answers lie in the appearance of an enigmatic new Ultra and a secret that has remained hidden for decades. From distant stars to lost dimensions, untangling this twisted web will require Shin Hayata to go farther and fight harder than ever before! But he's powerless and trapped in the lion's den. With the walls closing in, all hope rests on unraveling a decades-long mystery! How is it related to a galactic conspiracy? How can Dan Moroboshi still be alive? And why is Ultraseven menacing Japan?
Collecting ULTRAMAN: THE MYSTERY OF ULTRASEVEN #1-5.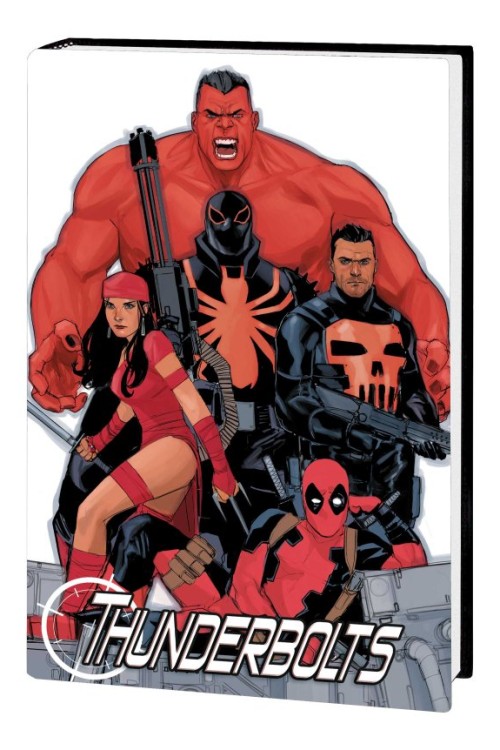 THUNDERBOLTS RED OMNIBUS HC
(W) Various (A) Various (CA) Phil Noto
A colorful cast of volatile killers stars in the most shocking Thunderbolts era of all! Venom, Elektra, Deadpool, the Punisher. Forget the courts, the jails, the system — this team of Thunderbolts fights fire with fire, targeting the most dangerous and lethal players in the Marvel Universe with extreme prejudice. Led by General "Thunderbolt" Ross, A.K.A. the Red Hulk, this handpicked squad of likeminded operatives is going to make the world a better place — by painting it red with blood! But will even this crew approve of the team's newest member: the Red Leader?! The Thunderbolts will face brutal battles against a terror cell of Crimson Dynamos, Thanos' Black Order and at least one of their own! But will the Ghost Rider put his money on red?
Collecting THUNDERBOLTS (2012) #1-32 and THUNDERBOLTS ANNUAL (2013) #1.
If anything jumped out to you, remember to message us or let us know next time you're in the shop! You get a text the second it arrives in the shop and we place a copy aside just for you so you don't miss out!
We do these each month so keep an eye out for the next post!
Have a great month and happy reading 💚