The February issue of PREVIEWS has arrived so here are our picks from what's arriving in April! We've separated our Marvel Previews Picks as well as our DC Comics Picks, which you can find over on The Blog! As always, if you see anything you like make sure to let us know by shooting us a message!
Aydis is a viking, a warrior, an outcast, and a self-proclaimed heathen. Aydis is friend to the talking horse Saga, rescuer of the immortal Valkyrie Brynhild, and battler of demons and fantastic monsters. Aydis is a woman. Born into a time of warfare, suffering, and subjugation of women, she is on a mission to end the oppressive reign of the god-king Odin.
'Heathen' from Vault Comics is basically a lesbian viking comic and we think thats just great!
Taro Sakamoto was once a legendary hit man considered the greatest of all time. Bad guys feared him! Assassins revered him! But then one day he quit, got married, and had a baby. He's now living the quiet life as the owner of a neighborhood store, but how long can Sakamoto enjoy his days of retirement before his past catches up to him?!
Basically imagine if Dan kept working at Greenlight for another 20 years and then suddenly a hitman tries to take him down and he pulls out some John Wick moves. That is what this book is about, a must have for a new Vol 1 from Viz.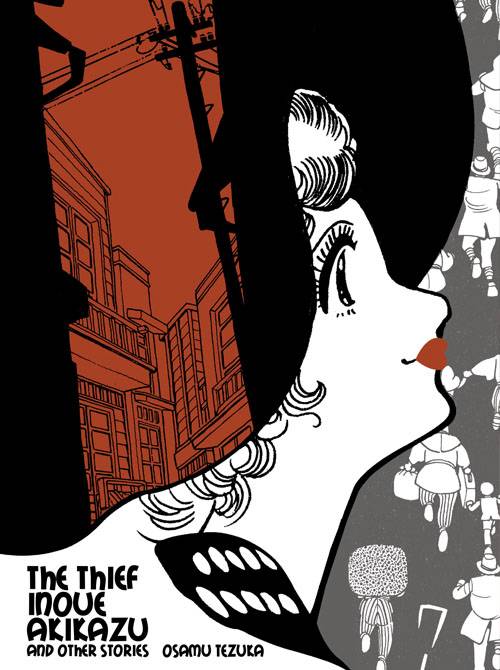 From the legendary creator Osamu Tezuka comes an anthology of psychological thrillers that are sure to drive a chill down your spine. A woman spurned by her lover, presented with the chance to get her revenge. A serial killer claiming that his inhuman acts against man and nature are a protest to an unjust society.
In The Thief Inoue Akikazu, Tezuka, through his thrilling dialogue and phenomenal artwork, masterfully illustrates the horrors that creep at the edge of the human psyche.
Critical Role: The Tales of Exandria - The Bright Queen TP
Leylas Kryn, the Bright Queen, has spent multiple lives in pursuit of assembling the otherworldly Luxon. So, when another piece appears nearby, Leylas sends her eternal lover Quana to collect it . . . with consequences that may threaten the entire Dynasty! Hope for the future clashes with darkness from the past in a stellar new story from the world of Critical Role!

Game master Matthew Mercer joins Eisner Award-winning writer Darcy Van Poelgeest (LittleBird) and fan-favorite artist CoupleofKooks in a brand-new Critical Role story from the mighty Kryn Dynasty, the four-issue series collected in a trade paperback and ready to take its place in your Critical Role library.
Orphan and the Five Beasts TP
Spurred on by her master's dying words, the adopted warrior "Orphan Mo" seeks to find and kill five former disciples who now threaten the land with corruption from their demonic powers. Part Five Deadly Venoms and part surreal grindhouse, James Stokoe brings his knack for ultra-detailed fantasy imagery and over-the-top violence to this classic tale of revenge.
Collects the four-issue miniseries.
"Orphan and the Five Beasts can take its well-earned place among the best of the martial arts epics. A riveting story with fantastic art." -The Brazen Bull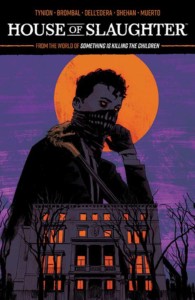 House of Slaughter Vol 1 TP
The first expansion to the terrifyingly awesome world of horror bestseller Something Is Killing The Children from James Tynion IV!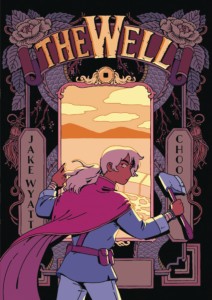 Li-Zhen spends her time helping her grandpas farm, flirting with the ferry woman and avoiding fog monsters, but now she has debts to pay.
From the creators of Plastic comes the story of a serial killer who wants to rescue the kidnapped FBI agent who is tasked with his arrest!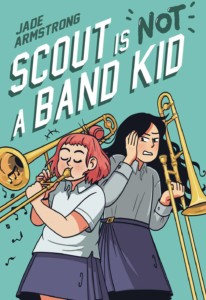 Scout Is Not A Band Kid GN
A young girl in middle school will do whatever it takes to meet her favorite author, even if it means joining her school band!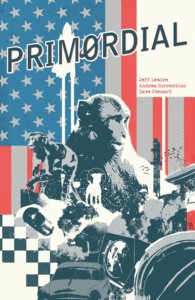 Mind-bending sci-fi and Cold War thriller collide from the team behind Gideon Falls, Jeff Lemire, Andrea Sorrentino & Dave Stewart.
The Prisoner of Shiverstone GN
Helga Sharp is a young science enthusiast, but the mainland are suspicious of scientists. So she goes to a prison island to rescue one!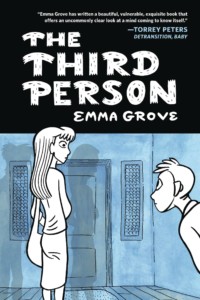 A riveting memoir from Emma Grove, grappling with possible Dissociative Identity Disorder as she seeks approval for gender affirming care.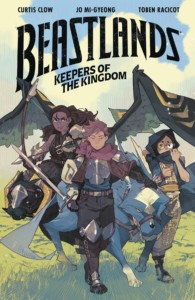 Beastlands: Keepers of the Kingdom GN
A heartfelt fantasy adventure with luscious art by powerhouse Jo Mi-Gyeong.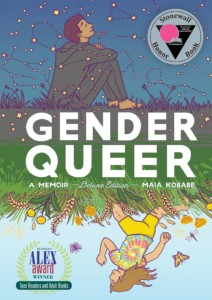 Gender Queer Deluxe Ed HC
The award winning (and Brayden's favourite) incredibly important memoir is back in a gorgeous deluxe edition hardcover!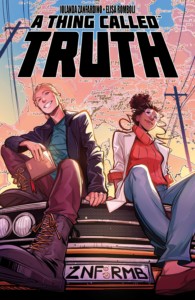 A chaotic LGBTQ+ road trip! Join a scientist who wants to save the world and a woman who fears nothing as they venture across Europe.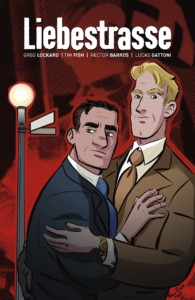 Sam meets Philip in Berlin, they fall in love. This hits an unspeakable reality as the Nazis come to power and fascism makes them a target.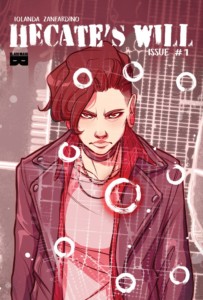 A NYC artist considers retiring, but when presented with how their art has and can continue to impact the LGBTQ+ community, they think twice.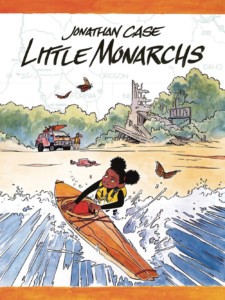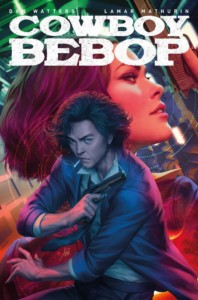 Okay for real, ignore the Artgerm cover which makes it look like its just the Netflix adaptation, check out the interiors cause this looks dope!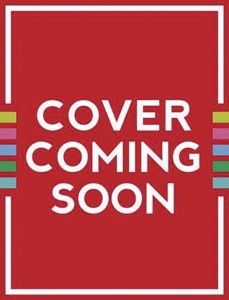 Neal Shusterman brings a graphic novel exploring the Holocaust with surreal visions and a textured canvas of heroism and hope.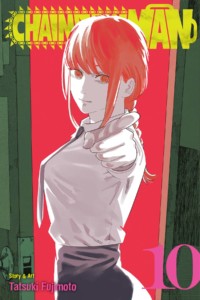 It's Chainsaw Man.
Need we say more?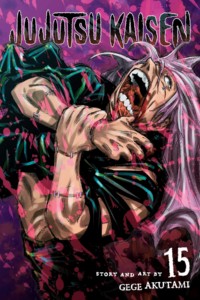 It's Jujutsu Kaisen.
Need we say more?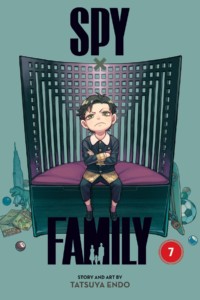 It's Spy x Family.
Need we say more?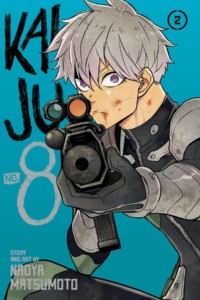 Kaiju No 8 is one of the latest from Viz and Dan HIGHLY recommends you jump on board early!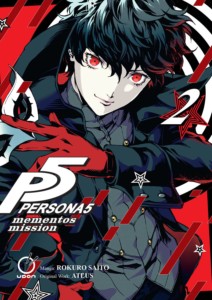 Persona 5: Mementos Mission Vol 2
The second volume in the expanded world of the hit JRPG Persona 5! We still have Vol 1 in stock so be quick!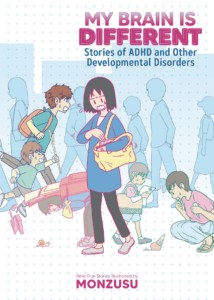 My Brain Is Different: Stories of ADHD and Other Developmental Disorders
A super important book that we will make sure we have plenty of stock!
Sailor Moon The NAOKO TAKEUCHI COLLECTION VOL 01
A new edition of the Sailor Moon manga, for a new generation of fans! Featuring the updated translation.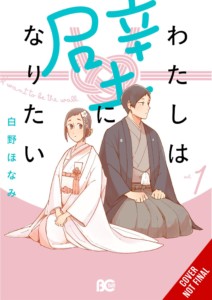 I Want To Be A Wall Vol 1
A marriage of convenience as an asexual woman weds a gay man so that their families are satisfied and none the wiser.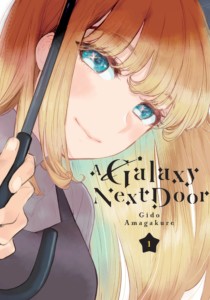 A manga artist gets a new assistant who is wonderful and somehow knows slightly too much about him and the universe?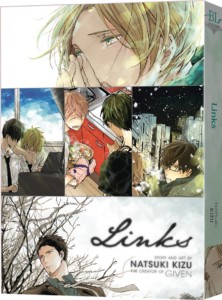 A manga collection of intertwining stories covering four not-quite lovers as they find what links them all together.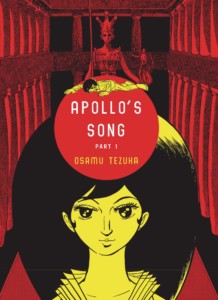 Epic storyteller Osamu Tezuka's Apollo's Song is a lyrical tour-de-force on the human spirit, destruction of hate, and triumph of love.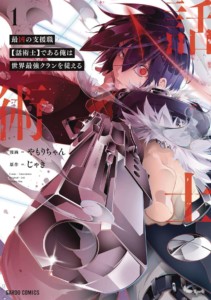 The MOST NOTORIOUS TALKER RUNS THE WORLDS GREATEST CLAN VOL 01
Well that is certainly a lengthy title, not quite the most ridiculous though.
If anything jumped out to you, remember to message us or let us know next time you're in the shop! You get a text the second it arrives in the shop and we place a copy aside just for you so you don't miss out!
We do these each month so keep an eye out for the next post!
Have a great month and happy reading 💚