The October issue of PREVIEWS has arrived so here are our picks from what's arriving in December!  We've separated our Marvel Previews Picks as well as our DC Comics Picks, which you can find over on The Blog! As always, if you see anything you like make sure to let us know by shooting us a message!
Note: We haven't actually received our Previews Catalog yet so this is a slightly frankensteined blog post so there may be changes in the days after this is posted!
DOWN TO THE BONE - A LEUKEMIA STORY GN
When Catherine is diagnosed with acute leukemia, a deadly form of cancer that attacks the immune system, her life is turned upside down.
Young and previously healthy, she now finds herself catapulted into the world of the seriously ill-constantly testing and waiting for results, undergoing endless medical treatments, learning to accept a changing body, communicating with a medical team, and relying on the support of her partner, family, and friends.
A professional illustrator, Catherine decides to tell the story of her disease in this graphic novel, and she does so with great sincerity, humor, and rare lucidity.
These four friends couldn't be more different: Natsuki Hashiba, a dreamer who longs for love, Tomoya Matsunaga, a self-centered playboy, Keiichi Katakura, a winsome guy with a hidden saucy streak, and Tsuyoshi Naoe, a socially awkward nerd who loves anime, manga, and games.
Together their high school days are as vibrant as rainbows!
THE ILLUSTRATED AL - THE SONGS OF WEIRD AL YANKOVIC HC
Five-time Grammy Award-winner and legendary musical satirist "Weird Al" Yankovic has written some… ALL of the greatest songs of both the 20th and 21st centuries.
Z2 has gathered some of the top cartoonists to express Al's "Yankovisions" visually within this book's pages. The great Al-merican songbook features over 20 classic songs interpreted by such artists as Bill Plympton, Peter Bagge, Michael Kupperman, and more!
On a seemingly normal August day in Boulder, Colorado, the skies are clear and Honeysuckle Speck couldn't be happier. She's finally moving in with her girlfriend Yolanda. But their world is literally torn apart when dark clouds roll in and release a downpour of nails-splinters of bright crystal that shred the skin of anyone not safely under cover.
RAIN makes vivid this escalating apocalyptic event, as the deluge of nails spreads across the country and around the world, threatening everything young lovers Honeysuckle and Yolanda hold dear.
So begins a gripping graphic presentation of New York Times-bestselling author JOE HILL's acclaimed novella, adapted by DAVID M. BOOHER (Canto) and ZOE THOROGOOD (The Impending Blindness of Billie Scott). Also features a bonus art gallery and an all-new introduction by author JOE HILL!
Helgi, the prince of a Viking village, has stumbled upon the cursed Eye of Odin. If he doesn't return it to its rightful owner by the new moon, he will die an agonizing death of boils and decay. By his side are Stigr, a one-armed warrior past his prime, and Kadlin, a female warrior convinced she's a Valkyrie. Their only path will take them through the treacherous lands of the Hundrafolk, Trolls, and Earthen Smiths.
Collects BEWARE THE EYE OF ODIN #1-4
Graphic Novels & Collections!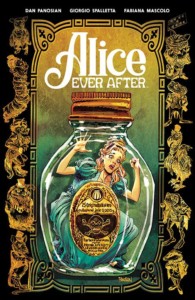 Now an adult, it's her only escape from her cold, strange reality. But to go back, Alice needs something stronger than mushrooms…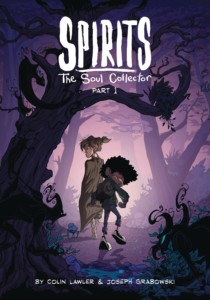 SPIRITS: THE SOUL COLLECTOR GN VOL 01
An all-ages fantasy/adventure following 12-year-old Will as he learns to see the spirits around us.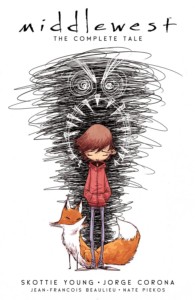 The complete Eisner Award-nom tale of Abel, a boy who must navigate a strange and mysterious land in order to discover who he can become.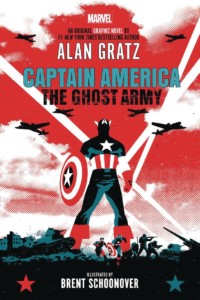 CAPTAIN AMERICA GHOST ARMY GN
How do a young Cap & Bucky take on the ghosts of those who have died at war across the ages in this original graphic novel set in WWII.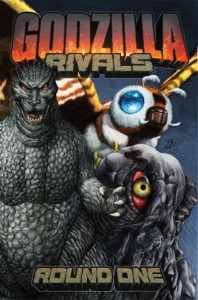 GODZILLA RIVALS TP ROUND ONE
Featuring some of Godzilla's fiercest rivals: Hedorah, Mothra, King Ghidorah, and Battra! Each story is an all-out, knockdown Kaiju brawl.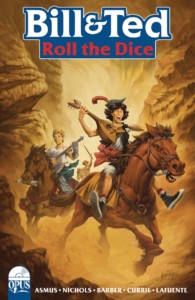 Go to Hell with Bill and Ted as they must save their souls with saving rolls with Joan, Aleister, Paganini, Doctor Feelgood & Game Master… Satan!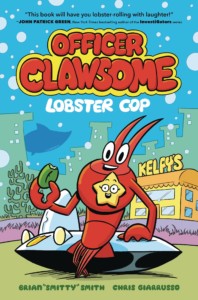 OFFICER CLAWSOME GN VOL 01 LOBSTER COP
Who's got two claws and is awesome? This duo is about to find themselves claw-deep in a mystery for the ages.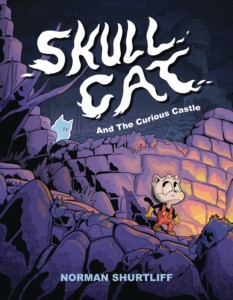 SKULL CAT & THE CURIOUS CASTLE GN
Will Scully have to become the hero and uncover the truth behind Le Dark Chateau? He never signed up for this!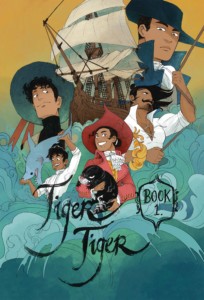 Young lady Ludo, a pampered Victorian noble, dreams of romance and adventure. So she steals her brother's identity and sails away!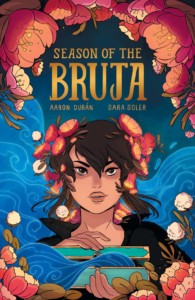 SEASON OF THE BRUJA TP VOL 01
Althalia knew she would someday be the last of her kind-a bruja, tasked with keeping the power and stories of the ancient ways from fading away.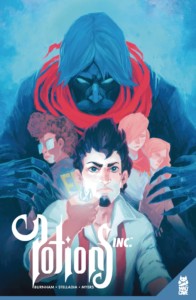 When an artifact is stolen from his parents and puts them under a terrible curse, Ran finally gets the quest he's been after his whole life.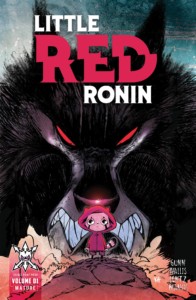 LITTLE RED RONIN COLLECTED EDITION TP
Determined to clear her family name, Red hunts The Great Wolf in hopes of exonerating her grandmother.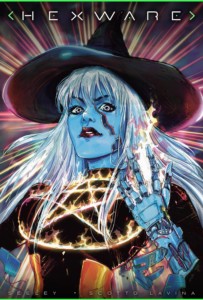 Why sell your soul… when you can buy a new one?
In a corporate-ruled world where class inequality is greater than ever, a desperate, lonely populace is drawn to neo-spiritualism and hedge magic.
When their teenage daughter is murdered, the Marks family is left asking the gods what they did to deserve this. But their android maid, Which-Where, has a different approach. Perhaps if she asked the devil…
A new futuristic miniseries by acclaimed creator TIM SEELEY (HACK/SLASH, REVIVAL, Nightwing, Superman vs. Lobo) and rising star ZULEMA SCOTTO LAVINA (Red Sonja, The Little Mermaid)!
THE MAGIC ORDER meets Do Androids Dream of Electric Sheep? in this dark mashup of witchcraft and sci-fi.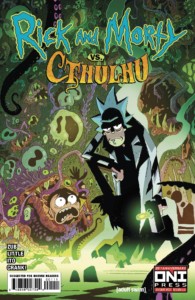 RICK AND MORTY VS CTHULHU #1
What could be worse than an off-planet sugar deal gone wrong?
Tripping through a Lovecraftian hellscape with the Smith family as they fight, uh, cosmic sentient color and racist fish-people?
That can't be right…

MMPR TMNT II #1 (OF 5) CVR E DOUBLE GATEFOLD VARIANT BY DAN MORA
It's been six months since the Teenagers With Attitude and the Heroes In A Half Shell teamed up to defeat the unholy alliance of Rita Repulsa and Shredder, but a new threat will force them to reunite in the crossover YOU demanded!
Between an invasion from beyond, old enemies teaming up with unlikely accomplices, and a threat to the Rangers' powers themselves, will the two teams survive the onslaught, or will they need help from the most unexpected ally imaginable?
Longtime Power Rangers architect Ryan Parrott (Rogue Sun) joins forces with superstar artist Dan Mora (World's Finest, Once & Future) to deliver the follow-up to the hit crossover! Collect all four connecting main covers by Dan Mora, a very special double gatefold variant, and don't miss this collector's opportunity as TMNT co-creator Kevin Eastman and Freddie Williams II team up for a variant cover for every issue in this series!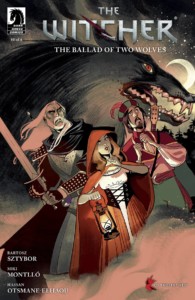 WITCHER THE BALLAD OF TWO WOLVES #1 (OF 4)
Hailed as the greatest monster slayer-the infamous witcher Geralt is beckoned to the town of Grimmwald.
When a strange occurrence stirs murmurs of a werewolf on the prowl, rumors spread about the peculiar arrival of three Piglet sisters.
With a grand mystery and a monster to kill, Dandelion may just find the inspiration he needs to write the perfect ballad.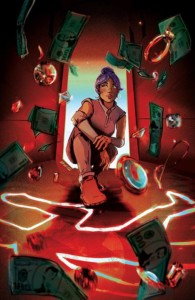 KNOW YOUR STATION #1 (OF 5)
The wealthiest people in the solar system abandoned the Earth for a private sanctuary in space, leaving the rest of us to die amidst cataclysmic climate change. But the 1% won't be safe for long… A murderer is on the loose, specifically targeting the super-rich. Soon Elise, an employee of the billionaire's space station, is wrapped up in a deadly investigation, with each issue featuring a new, diabolically different kill! 2021's breakout writer Sarah Gailey (Eat the Rich) and rising star Liana Kangas (TRVE KVLT) take a stab at the ultra-wealthy, their dreams of escaping the very planet they've put in peril, and the consequences of a future that might not be so far away…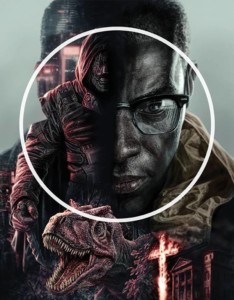 Iconic artist Lee Bermejo (Batman: Damned, Joker) partners with director and screenwriter Mattson Tomlin (Batman: The Imposter)! Shawn Thacker is a trained assassin from the future who seeks revenge on the only other man with his affliction-each life they take forces them both to travel between vastly different past and future eras. Spanning from 22nd century Tokyo to 1950s New Orleans to the Cretaceous Era and beyond, the two mortal rivals are locked in a battle of wills that spans millions of years, all to alter the course of history. With each time period, Lee Bermejo adjusts his artistic style to pay homage to luminary comics artists and historical master painters, all presented in a prestige, oversized format!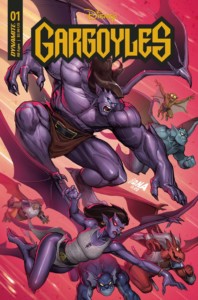 All-new ongoing series, in continuity with the epic GARGOYLES television classic! One thousand years ago, superstition and the sword ruled. It was a time of darkness. It was a world of fear. It was THE AGE OF GARGOYLES. Stone by day, Warriors by night, they were betrayed by the humans they had sworn to protect… frozen in stone by a magic spell for a thousand years. Now, here in Manhattan, the spell is broken, and they live again! They are Defenders of the Night! THEY ARE GARGOYLES! Series creator GREG WEISMAN and illustrator GEORGE KAMBADAIS reintroduce the Manhattan Clan, a family of Gargoyles at full strength, though modern New York City is full of attractions and distractions, and each member of the clan has begun to go their own way. But their bonds will be tested, when nefarious factions from all across the world attempt to steal that rarest, most precious of possessions… an unhatched Gargoyle egg!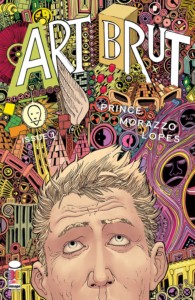 Presenting here the first major work from the creative minds behind ICE CREAM MAN-re-lettered, remastered, and under its original intended name!
The world of fine art is falling apart, and only ART BRUT knows how to fix it. Alongside the Bureau of Artistic Integrity, Arthur Brut the Mad Dreampainter (and his trusty sidekick, Manny the Mannequin) must dive back into the very paintings that made him insane… or reality itself might just crumble to pieces. A colorful, gonzo romp through art and art history, ART BRUT is equal parts police procedural, hyper-fantasy, and psychological thriller-a veritable Pollock-splatter of comics genres tossed onto one giant pulpy canvas!
Each issue features new covers, new design, and a new Silver Age-style backup story featuring the art hero that no one's ever heard of-until now! Originally published under the title The Electric Sublime, this special edition presents the NPR-lauded, critically acclaimed material in its intended form.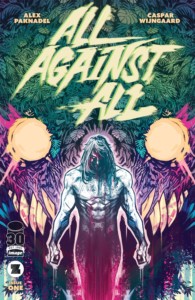 ALL AGAINST ALL #1 (OF 5)
Writer ALEX PAKNADEL (DC vs. Vampires: All Out War, Giga), artist CASPAR WIJNGAARD (HOME SICK PILOTS), and letterer HASSAN OTSMANE-ELHAOU present a primal vision of humanity gone terribly wrong.
In All Against All, it is the distant future. Earth is long gone, but a race of alien conquerors knows as "the Operators" have preserved its most savage animals in an artificial jungle environment they barely understand. With no bodies of their own, the Operators move from world to world, harvesting bodies for the organic exosuits they use to wage their endless wars. Ignored and underestimated by his captors is the habitat's sole human specimen, Helpless.
However, when their efforts to find and harvest an apex predator intensify, he gives them far more than they bargained for.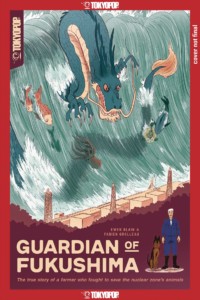 This tragedy cost almost 20,000 lives and devastated countless more, including Naoto Matsumura, a farmer evacuated from the radiation zone.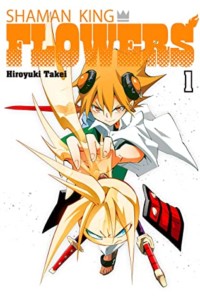 SHAMAN KING FLOWERS GN VOL 01
The ghosts, spirits, zombies, and gods return in this brand-new sequel to the classic shonen adventure manga 'Shaman King'!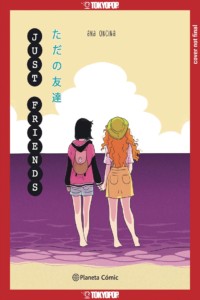 While Erika was reluctant to go to the teen summer camp her mother insisted on sending her to, little did she know she'd meet Emi.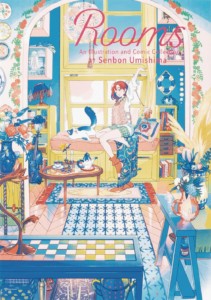 ROOMS - ILLUSTRATION & COMIC COLLECTION BY SENBON UMISHIMA
This honestly could be the prettiest book I have ever seen, take a peek inside with this video!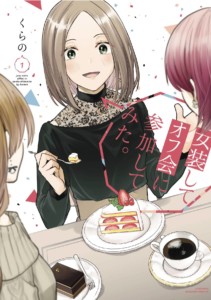 I CROSSED DRESSED FOR IRL MEETUP GN VOL 01
All of them have female avatars, so it's just easier to pretend they're a woman too.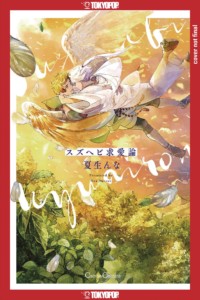 SNAKE WHO LOVED A SPARROW GN
In a world where forest creatures can take human form, a member of the sparrow clan is saved by a cold but eye-catching white snake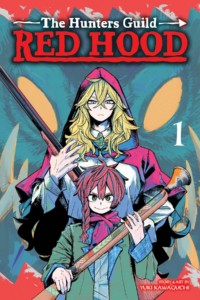 HUNTERS GUILD RED HOOD GN VOL 01
Fairy tales are fact. Humans live in fear. Only the Hunters Guild can keep the monsters at bay.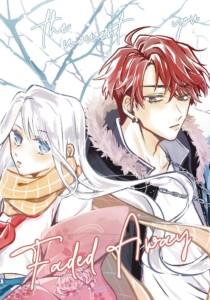 Sou is in high school when a mysterious new student arrives. Mitsuko has re-entered his life and while she hasn't changed, Sou has.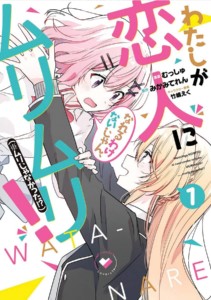 THERES NO FREAKING WAY BE YOUR LOVER GN VOL 01
Renako wants to prove to Mai that being BFFs is better than being girlfriends, but Mai is swooning.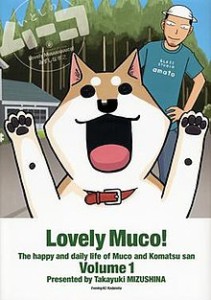 A story that depicts the lovely everyday life of Komatsu-san, a glassmith, and his pet dog Muco the lovable Shiba Inu.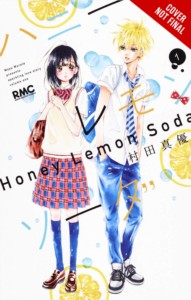 HONEY LEMON SODA GN VOL 01
A boy with lemon-colored hair gives her hope that maybe life
can be that much sweeter if she finally reaches out for help.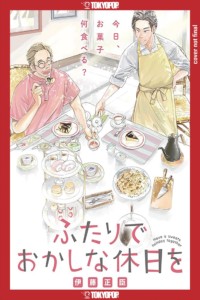 CONFESSIONS OF SHY BAKER GN VOL 01
In his spare time, Toshimitsu loves baking and making candies, and luckily, Gonta loves eating them!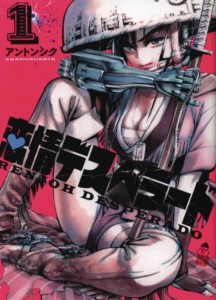 RENJOH DESPERADO GN VOL 01
In a wild-west inspired Japan, a young ninja girl searches for love while avoiding giant sand-worms and gun-slinging yakuza desperadoes.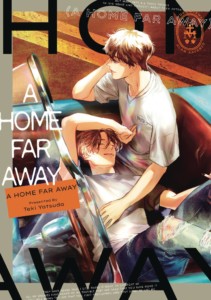 When Alain meets Hayden, he at least has someone to relate with. He may not know where his life is going but at least he has someone to lean on.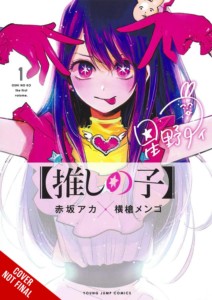 Gorou is a gynecologist and idol fan who's in shock after his favorite star, Ai, announces an impromptu hiatus. Safe to assume this is NSFW??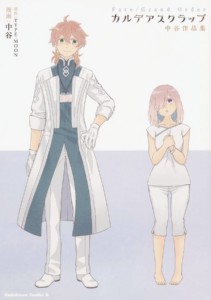 FATE GRAND ORDER CHALDEA SCRAPBOOK GN
A collection of shorts by beloved Type-Moon artist NAKATANI focussing on 'F/GO Babylonia'.
If anything jumped out to you, remember to message us or let us know next time you're in the shop! You get a text the second it arrives in the shop and we place a copy aside just for you so you don't miss out!
We do these each month so keep an eye out for the next post!
Have a great month and happy reading 💚