The October issue of PREVIEWS has arrived so here are our picks from what's arriving in December! We've separated our Marvel Previews Picks as well as our DC Comics Picks, which you can find over on The Blog! As always, if you see anything you like make sure to let us know by shooting us a message! 
(W) Joe Kelly (A/CA) Ken Niimura
Eisner-nominated, International Manga Award-winning I KILL GIANTS storytellers JOE KELLY and KEN NIIMURA return to yank on your heartstrings with IMMORTAL SERGEANT!
On the eve of his unwelcome retirement, Jim Sargent (aka "Sarge"), a grizzled, old-school detective, catches a break on a murder case that's haunted him for decades. Unfortunately, Sarge must drag his anxiety-riddled adult son, Michael, along for the ride or risk losing the lead forever. Can this dysfunctional duo overcome their own hang-ups, blindspots, and secrets to catch a killer?
Collects IMMORTAL SERGEANT #1-9
NEMESIS THE WARLOCK DEFINITIVE ED TP VOL 01
(W) Pat Mills (A) Kevin O'Neill & Jesus Redondo
Long regarded as one of the crown-jewel epics from the pages of 2000 AD, at long last Nemesis the Warlock is back in print and better than ever. Written by Pat Mills (Marshal Law) and drawn by Kevin O'Neill (League of Extraordinary Gentlemen), this definitive series is a comprehensive collection of the complete storyline in order, and features development sketches showing the evolution of Nemesis and the Blitzspear.
Termight is the ruling planet of a cruel galactic empire, an empire led by the diabolically evil Torquemada, a twisted human despot intent on purging all alien life from the galaxy and punishing the deviants. His motto: Be pure! Be vigilant! Behave!
But there is rebellion and resistance to his rule in the form of a devilish-looking alien warlock called Nemesis, who represents everything that Torquemada hates and fears. Together Nemesis and Torquemada are locked in a duel which will affect the fate of humanity and each of them on a personal level as their conflict spans time and space!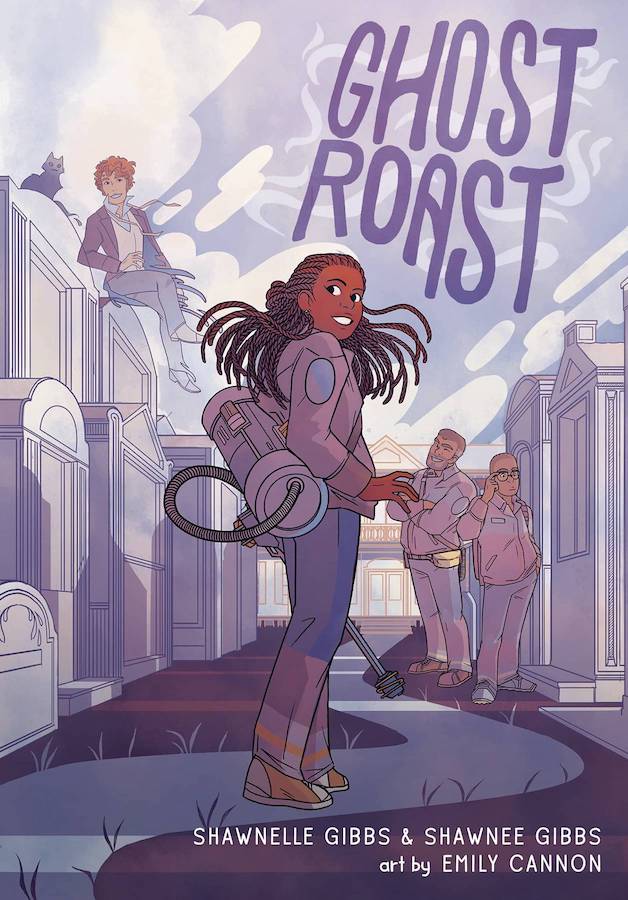 (W) Shawnee Gibbs & Shawnelle Gibbs (A) Emily Cannon
For as long as she can remember, Chelsea Grant has tried everything she can think of to distance herself from the disastrous damage her father does to her social life. It's not easy to shake her reputation as Ghost Girl when Dad keeps advertising his business as a "paranormal removal expert" in big, bold, loud letters all over New Orleans!
This year, Chelsea's all grown up, attending one of the most prestigious high schools in the city, and she's finally made friends with the popular crowd. Things are looking up-until a night on the town backfires spectacularly, landing her in hot water at home. Her punishment? Working for her dad at Paranormal Removal Services. All. Summer.
Worst of all, her new job reveals an unexpected secret she has to keep: while Dad hunts ghosts with his own DIY tech, Chelsea can actually see them. And when she meets Oliver, a friendly spirit, at the fancy mansion her dad is getting a handsome fee to exorcise, she realizes she has to find a way to save his afterlife, even if it risks everything her father's worked for.
A MIGHTY MARVEL TEAM-UP: SPIDER-MAN QUANTUM QUEST!
In the second graphic novel in the Mighty Marvel Team-Up series, Spider-Man must join forces with the super genius super hero team: the Fantastic Four! During a morning of doing good deeds and super heroing, Spider-Man is interrupted by the Fantastic Four and Namor.
The great underwater city of Atlantis has disappeared, and the heroes need Spider-Man's help to find it! While Spider-Man is unsure if his abilities can help him find the city, he takes on the mission hoping not to disappoint his heroes. But when this mission takes him into the Quantum Realm, Spider-Man realizes that more than just a city has gone missing and that he might need more than just super powers to save the day!
"You can check out my review of the first book here!" – Brayden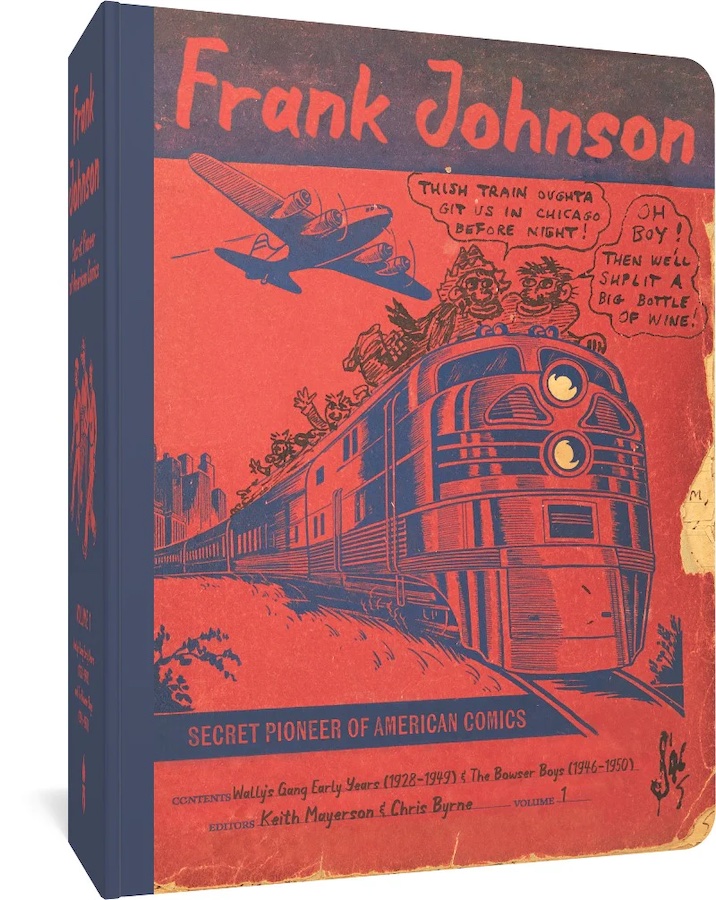 Frank Johnson, Secret Pioneer of American Comics Vol. 1: Wally's Gang Early Years (1928-1949) and The Bowser Boys (1946-1950)
(W/A) Frank Johnson, Chris Byrne & Keith Mayerson
An astonishing historical and artistic discovery: a 2300 page proto-graphic novel begun by a "weekend cartoonist" in 1928 and continuing over the next 50 years!
When Frank Johnson, an itinerant musician and shipping clerk, died in 1979, he left behind a startling discovery: more than 2,300 notebook pages of comics and 131 unbound drawings, among them a massive, continuous story line beginning in the earliest surviving notebook dated 1928 – before the existence of comic books! – and following the exploits of his own cast of characters across 50 years until Johnson passed away. During this lifelong project, Johnson invented in private many of the conventions and tropes that define comics storytelling, effectively enacting an alternative secret history of the comics medium.
This debut publication of Johnson's work is the first of two 600+ page volumes that will collect the best 1200 pages of his comics, including Wally's Gang, his 50-year magnum opus chronicling the humorous, cliff-hanging adventures of a group of bachelor friends; The Bowser Boys, a seamy, darkly slapstick depiction of bohemian street life that could be considered the first underground comic series; and, coming in Volume 2, Juke Boys, absurd, self-reflexive graphic experimentation. Curator and historian Chris Byrne and fine artist and graphic novelist Keith Mayerson have brought this astounding work into the light of day and provide historical background and analysis.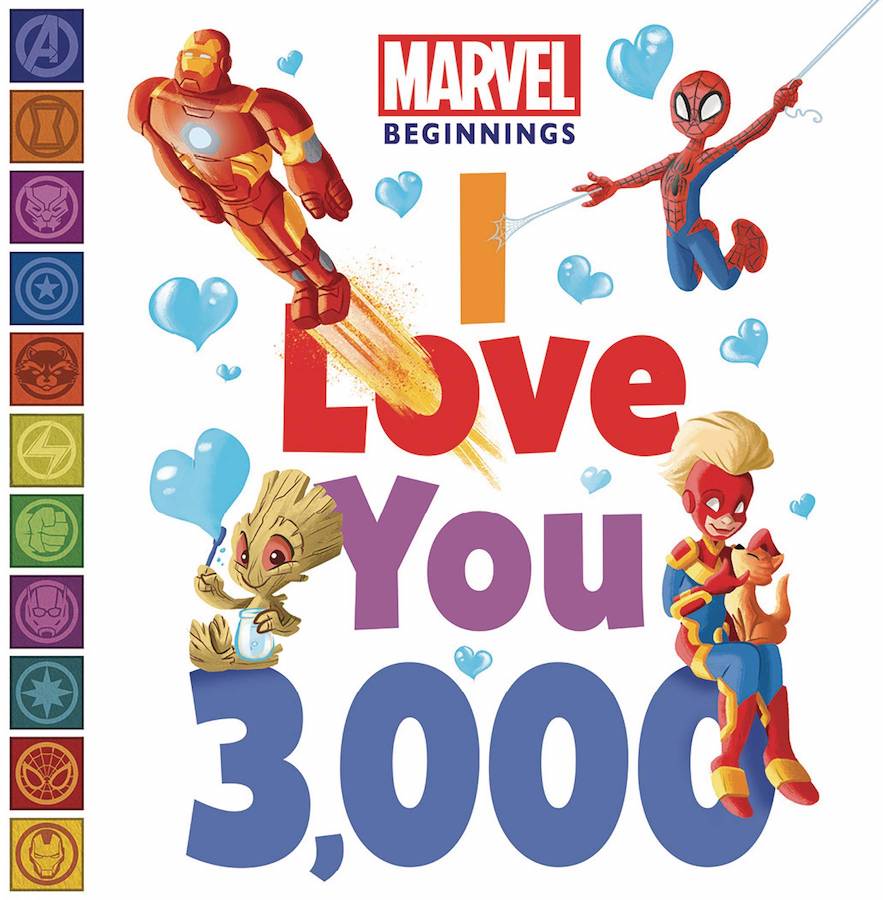 MARVEL BEGINNINGS: I LOVE YOU 3000 BOARD BOOK
(W) Sheila Sweeny Higginson (A/CA) Jay Fosgitt
What does it mean to love someone so much? Is it "3 Hulk hugs" or "10 toe tickles"? The whole Marvel Universe is here to celebrate what love means to them with pages full of warm fuzzies for you and your little one.
This board book is small enough and sturdy enough to be taken on-the-go to bring a soothing feeling of home wherever you are. With adorable illustrations and simple text, this board book is sure to be a read-aloud favorite for bedtime, travel-time, and every cuddle-time in between!
Graphic Novels & Collections!
(W) Ed Brubaker (A/CA) Sean Phillips
A tale of love & murder in the suburbs, told from a dozen different points of view, but which of them is telling the truth?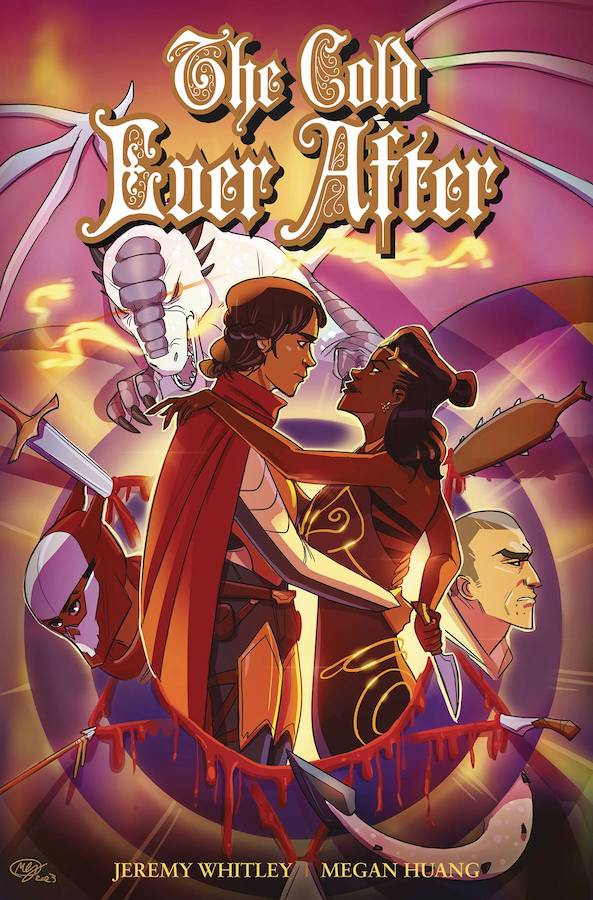 (W) Jeremy Whitley (A/CA) Megan Huang
Epic fantasy, queer romance, and hardboiled detective noir! The Queen's daughter has disappeared, the night before her wedding?!
Follow Shayde Whisper in the first arc of her journey as she begins to discover the darkness that lurks beneath the land and herself…
(W) Mark Millar (A/CA) Pepe Larraz
Nemesis versus Kick-Ass, Kingsman, Superior, the Magic Order, Huck, the Night Club and more from the Millarworld in one big crossover!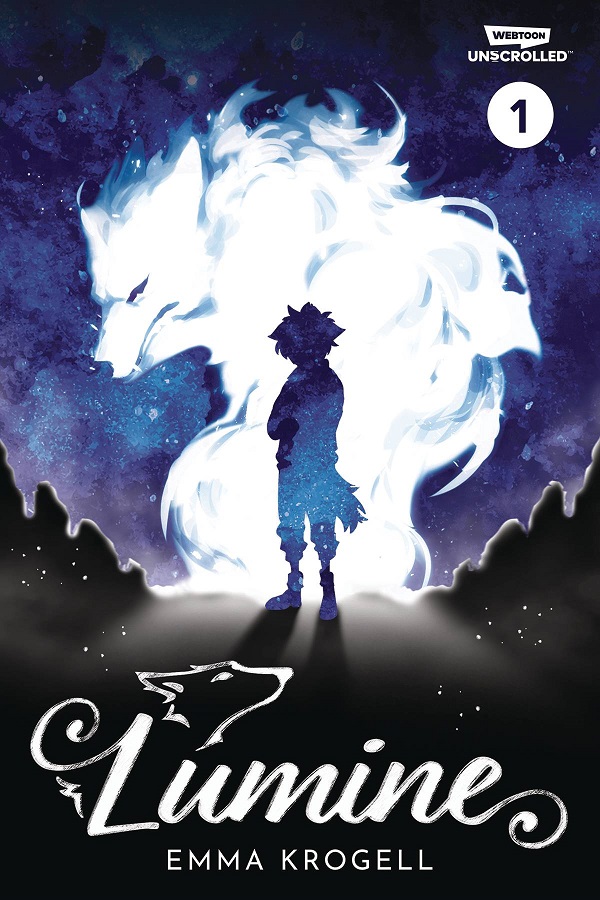 Lumine has a big, fluffy secret… he is a werewolf, a rare and powerful type of magical being! Except… he can't transform properly.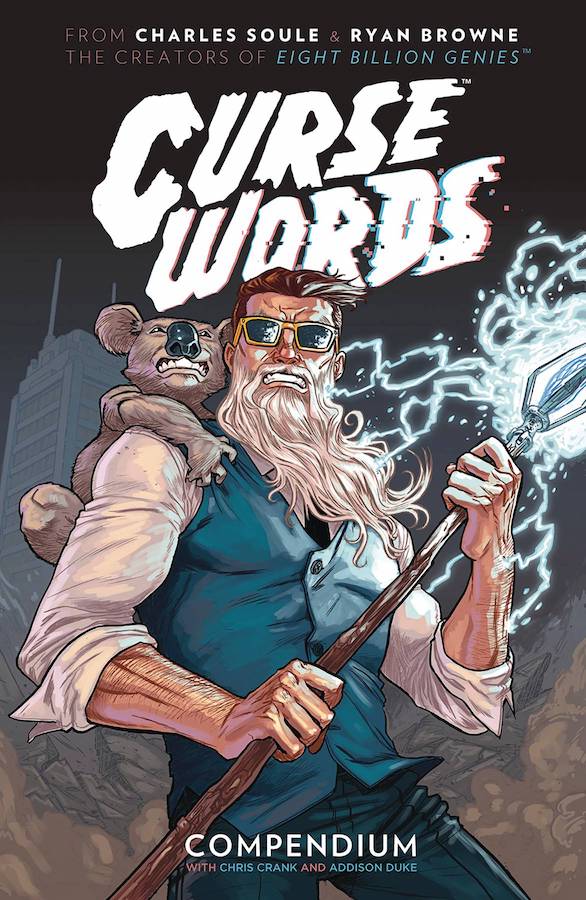 CURSE WORDS: THE HOLE DAMNED THING COMPENDIUM TP
(W) Charles Soule (A/CA) Ryan Browne
The complete collection of the hilarious & oddly moving story, from the 'Eight Billion Genies' creators!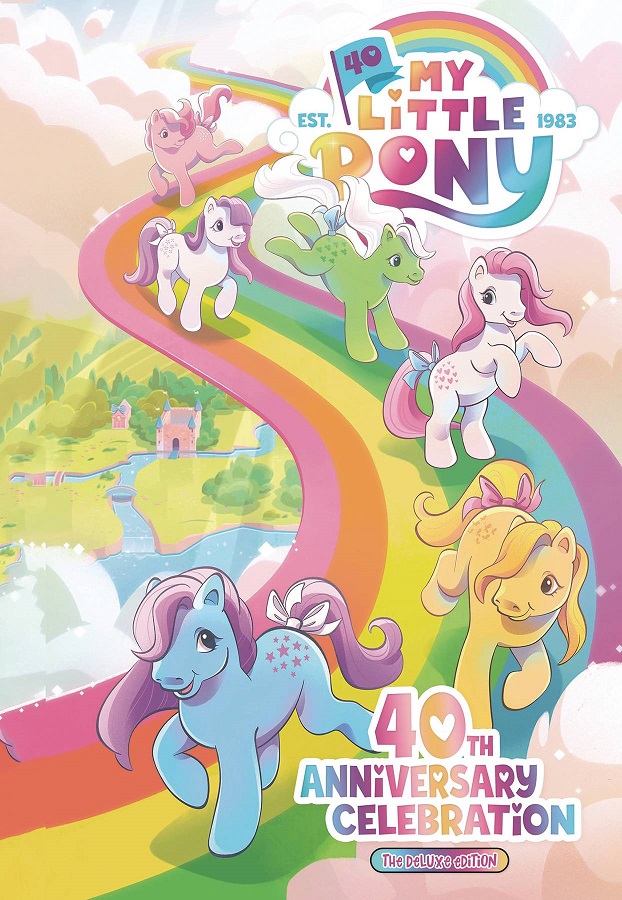 MY LITTLE PONY 40TH ANNV DLX ED
(W) Sam Maggs (A) Jeremy Whitley, Tony Fleecs
Superfans Sam and Keisha are joining forces to craft a story about the original My Little Ponies, in a tale full of friendship, magic, and toys!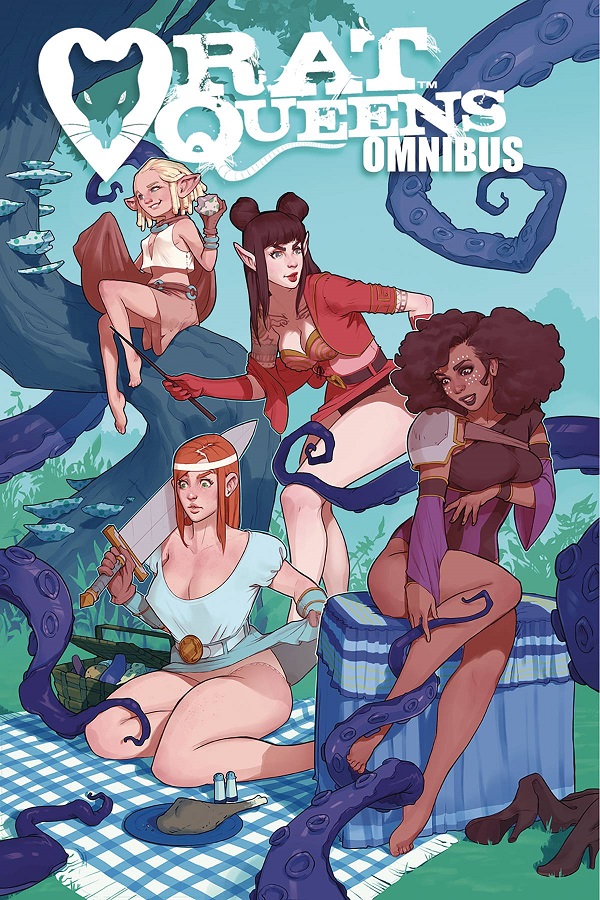 Collecting the entire journey of the Rat Queens, from their raucous & wild beginnings as mercenaries to their rise as begrudging heroes.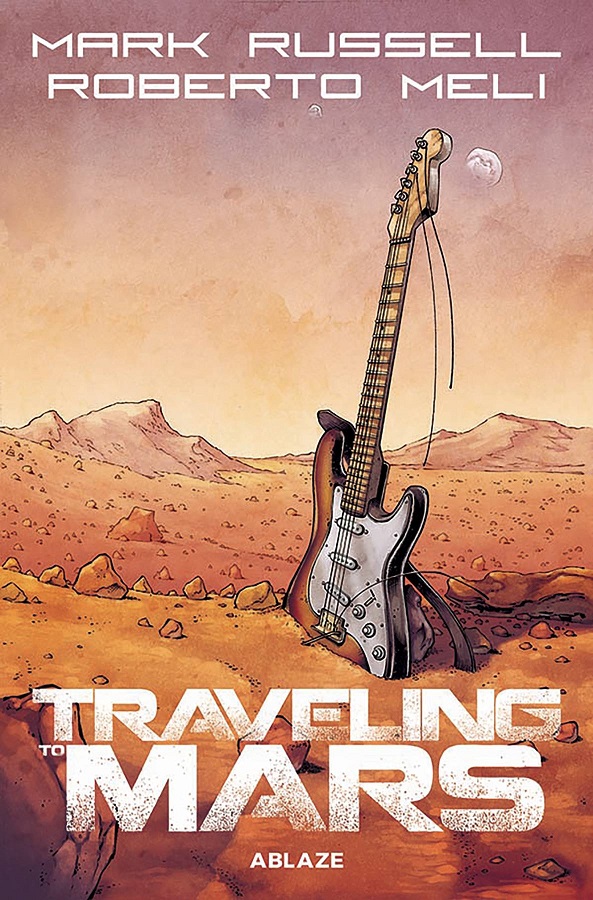 TRAVELING TO MARS TP (MR)
(W) Mark Russell (A) Roberto Meli (CA) Ennio Bufi
The story of a former pet store manager, the first human to ever set foot on Mars. Chosen for one simple reason: he is terminally ill.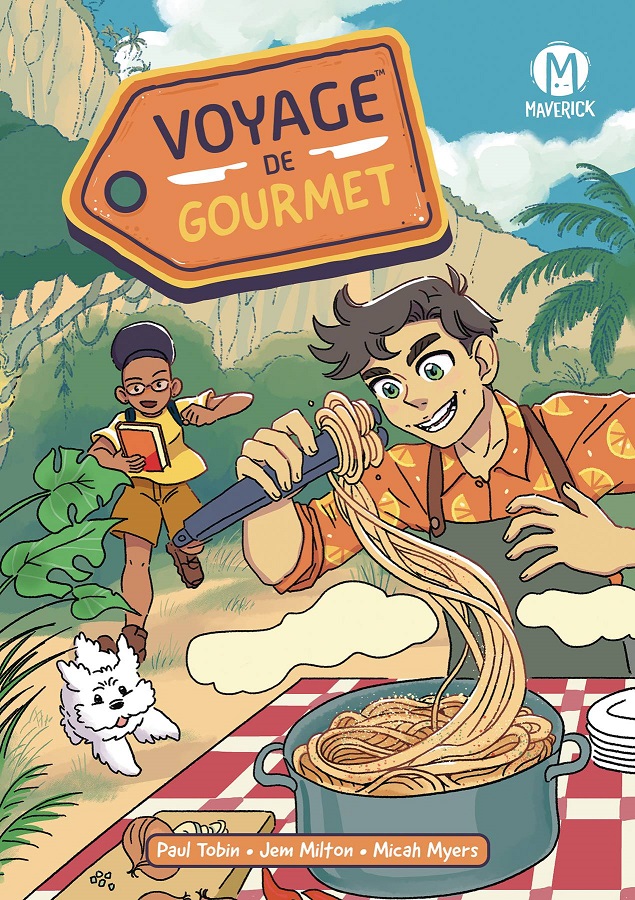 (W) Paul Tobin (A) Jem Milton
A globe-trotting cooking competition! Will these two be able to rekindle their flavorful friendship? Or have they lost their taste – and their way?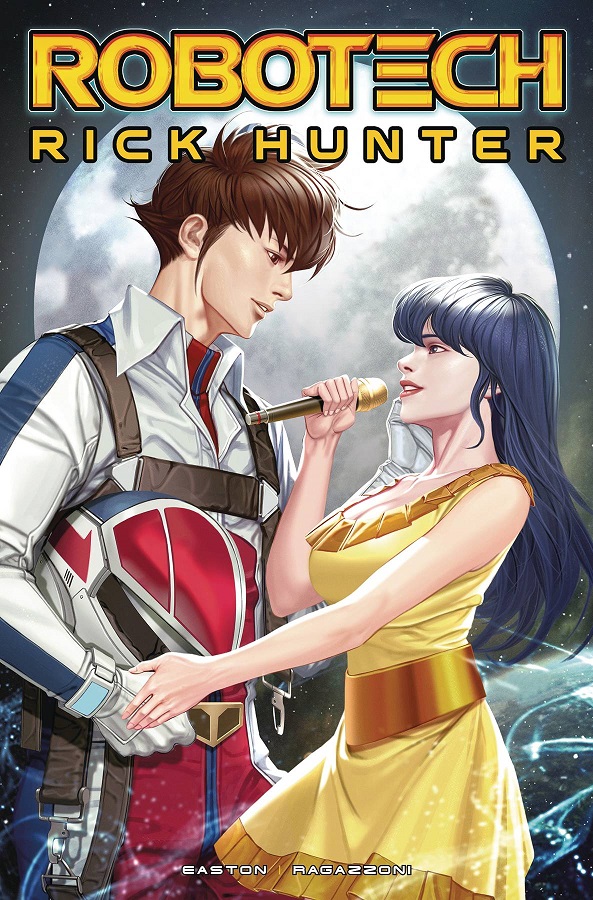 (W) Brandon Easton (A) Simone Ragazzoni (CA) Inhyuk Lee
BASED ON THE CLASSIC 80's ANIMATED TV SERIES! After the events of the Macross saga, he faces an all-new threat & ghosts of his past.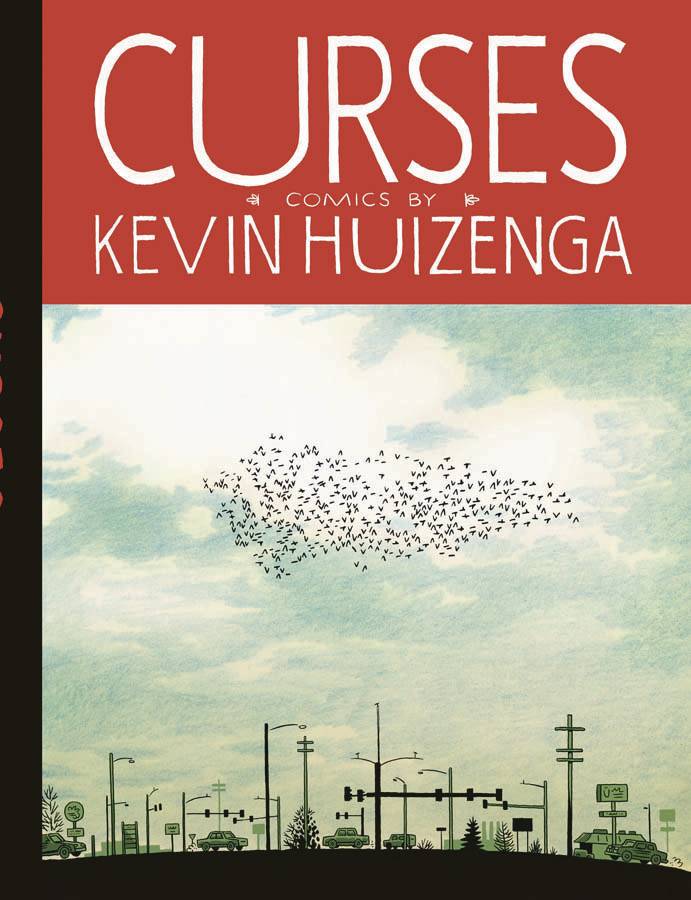 The River at Night cartoonist has made his way to the A-list of comics experimentalists. Confront mortality in unique & peculiar ways.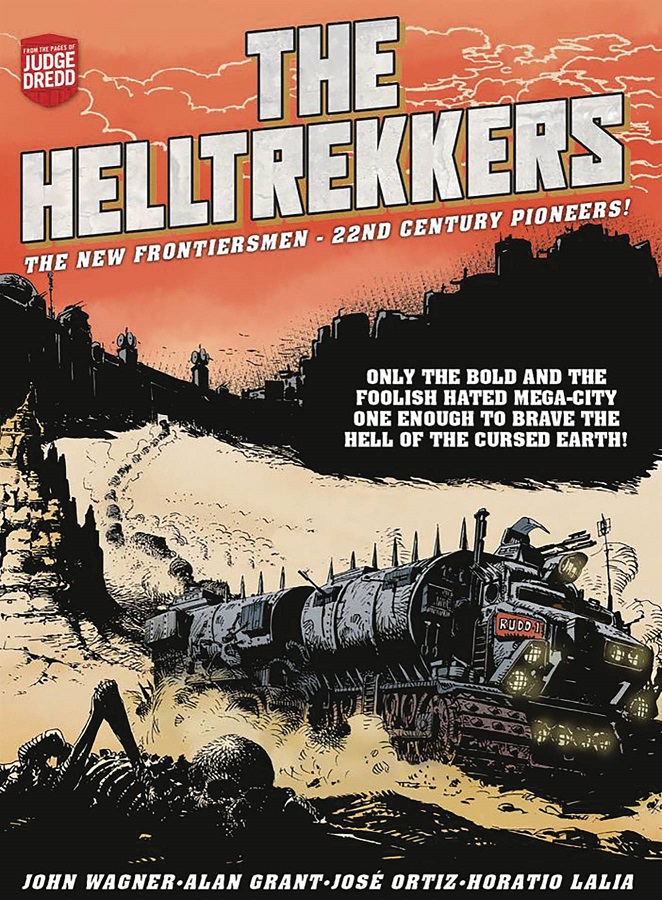 (W) John Wagner, Alan Grant (A) Horacio Lalia (A/CA) Jose Ortiz
Acid rain, killer viruses, mutants and hungry dinosaurs! A monumental survival story and one of the earliest Dreddverse spin-off strips!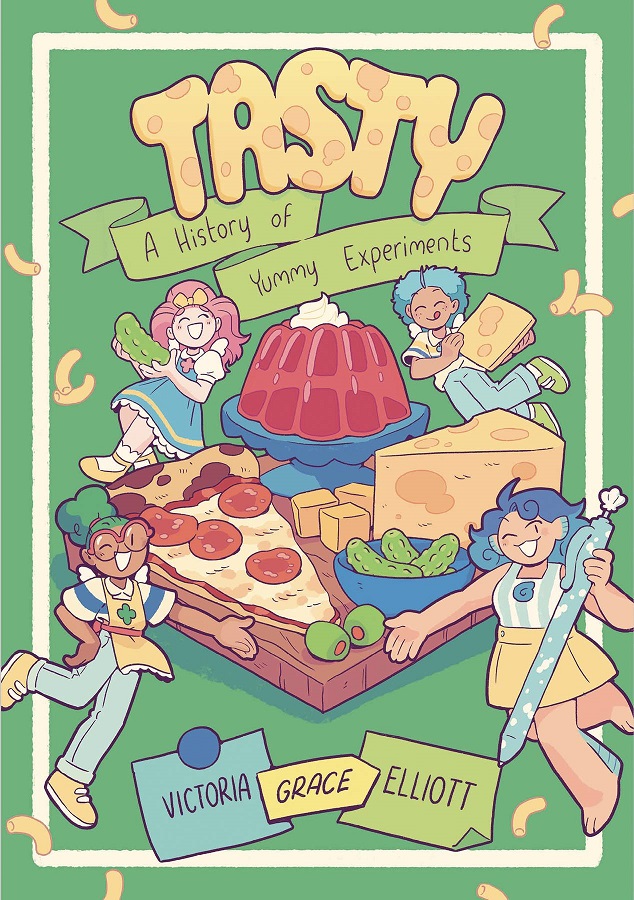 A team of whimsical food sprites are excited to show you the yummy history of food expirements from all over the world!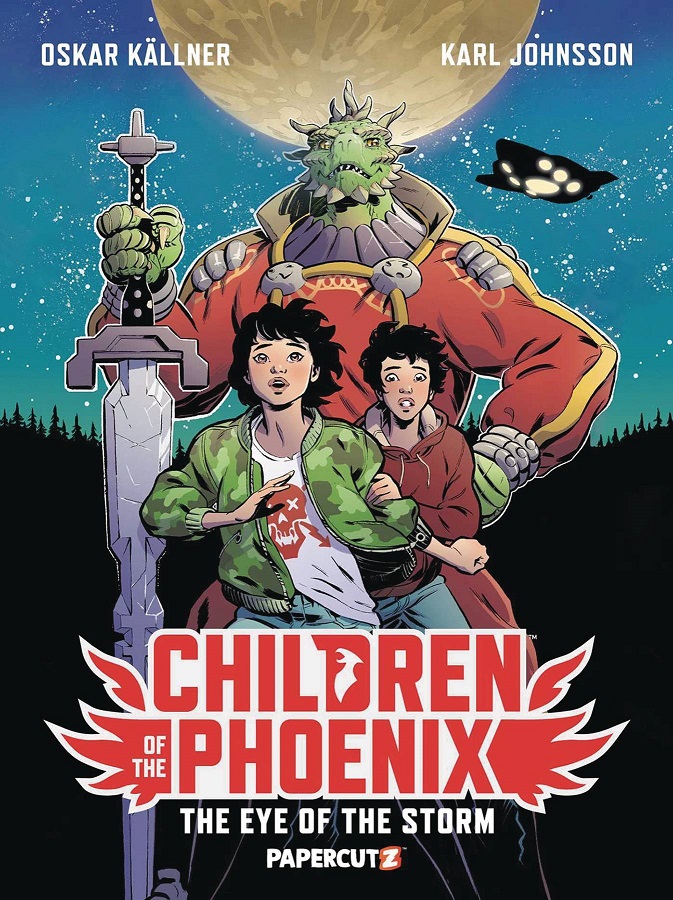 CHILDREN OF THE PHOENIX GN VOL 01 EYE OF THE STORM
(W) Oskar Kallner (A) Karl Johnsson
A new middle grade series of epic space adventure and intrigue with full-color art and comic pages!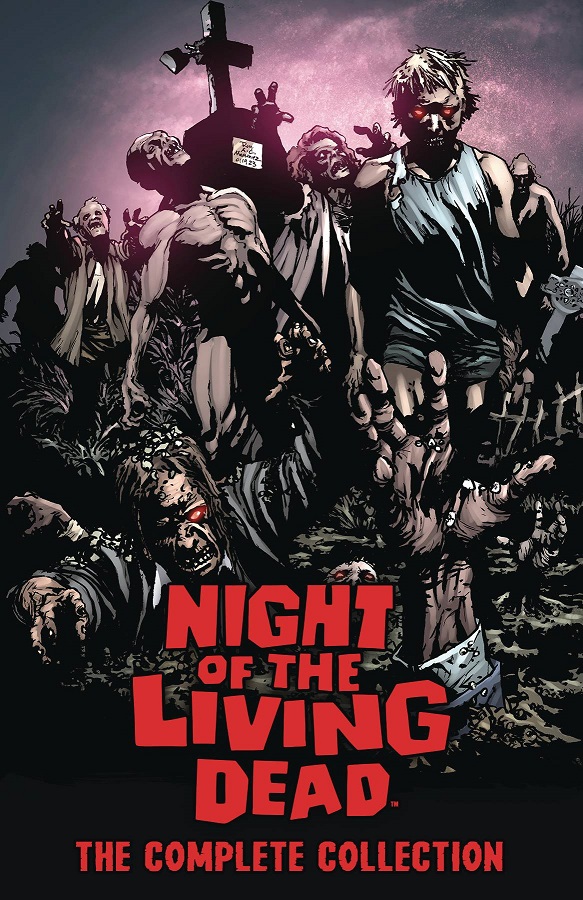 NIGHT OF THE LIVING DEAD COMPLETE COLLECTION TP
(W) S.A. Check, James Kuhoric (A) Giancarlo Caracuzzo (CA) Roy Allen Martinez
Includes both series, extra content including bts stories, a cover gallery, & photographs from the original film.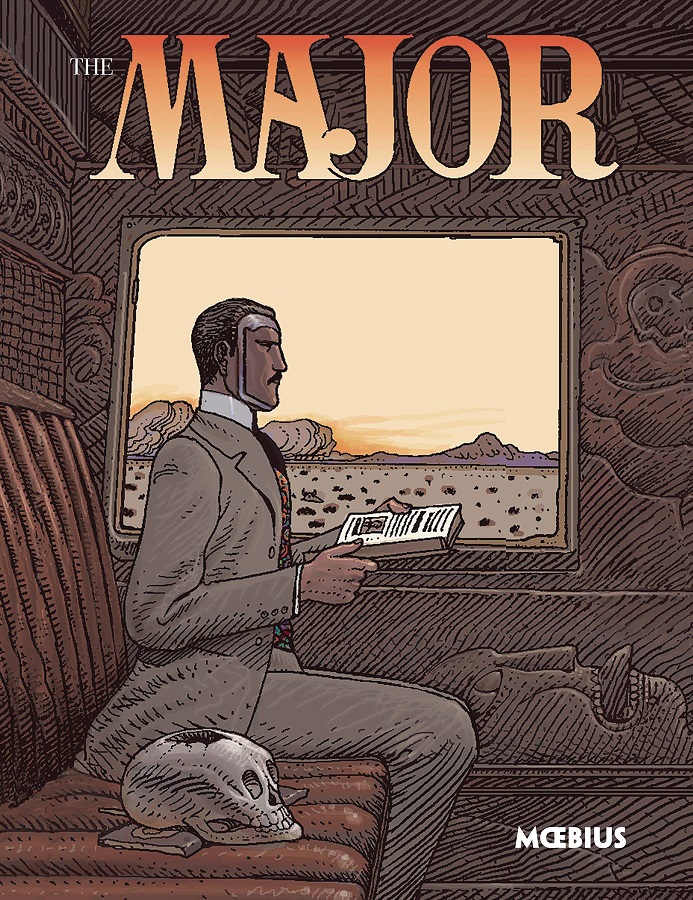 MOEBIUS LIBRARY: THE MAJOR HC
(W) Jean Giraud (A/CA) Jean Giraud
A psychedelic, sequential romp created by Moebius in 1997-2009, following a production embracing graphic spontaneity & improvisation.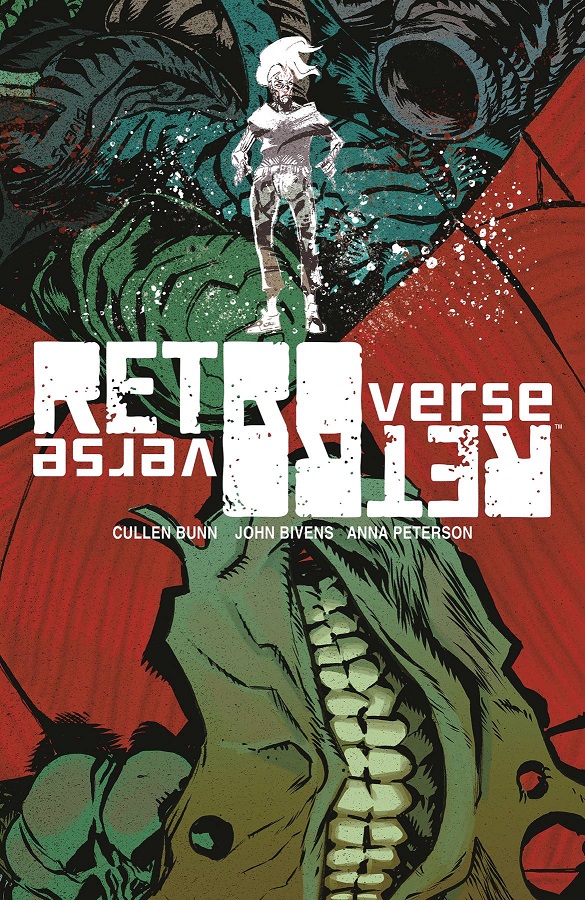 (W) Cullen Bunn (A/CA) John Bivens
After a wild, drunken party, 19-year-old Kacy wakes up in an alternate universe, one where she has been dead for thirteen years.
MAYOR GOOD BOY TURNS BAD HC
(W) Dave Scheidt (A) Miranda Harmon
Goodbye politics! Goodbye stardom! Mayor Good Boy is turning over a new leaf and this time… he's going bad! Maybe even… bad to the bone.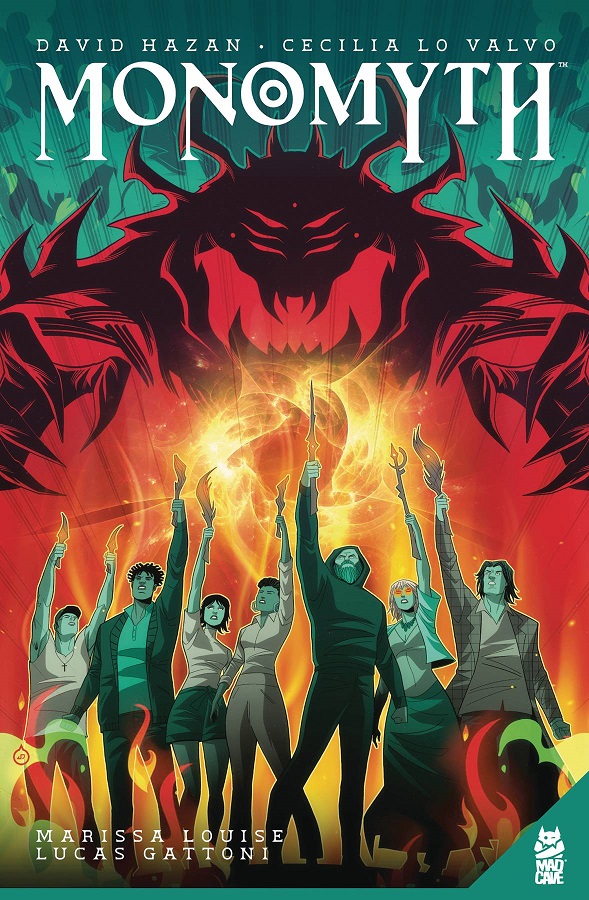 (W) David Hazan (A/CA) Cecillia Lo Valvo
What if the secret school of magic you were chosen for… was trying to kill you?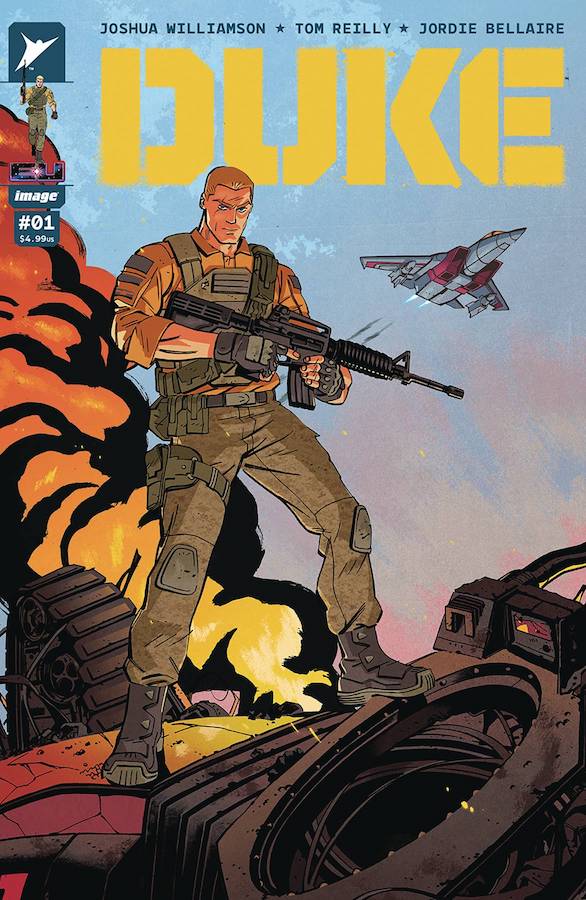 (W) Joshua Williamson (A) Tom Reilly &  Jordie Bellaire (CA) Tom Reilly
CODENAME G.I. JOE STARTS HERE. Conrad Hauser has made first contact with an alien being and lived to tell the tale. But no one, not even Colonel Hawk, believes the story of the jet fighter converting into a colossal alien robot that nearly killed the man known as Duke. Now, one of the US Army's most decorated soldiers is on the hunt for answers, drawn into a conflict that no amount of training could ever prepare him for. A war that only a real American hero has any chance of surviving… Superstar writer JOSHUA WILLIAMSON (Superman, Batman) and artist TOM REILLY (The Thing, Ant-Man) kick off the first of four action-packed miniseries that will introduce the best and worst humanity has to offer in the Energon Universe.
LIFE IS STRANGE FORGET ME NOT #1 (OF 4)
(W) Zoe Thorogood (A) Claudia Leonardi (CA) Tula Lotay
After the events of LIFE IS STRANGE: TRUE COLORS, Alex & Steph tour across the states in their band until they find another lost soul on the side of the road – Lily. The pair take the teenager under their wing to uncover the truth of what she's running from. But there's more to Lily than meets the eye, as she silently struggles under the weight of heartache and memories from lives she hasn't lived, to protect those around her from the truth of pain. An all too familiar story to Alex, but is there time to save Lily from a similar, lonely, fate?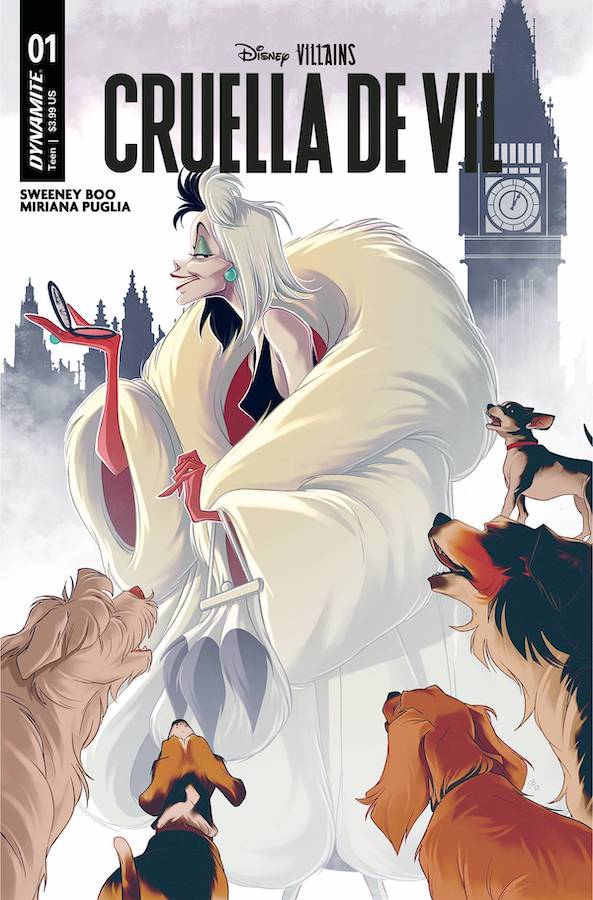 DISNEY VILLAINS CRUELLA DE VIL #1
(W) Sweeney Boo (A) Miriana Puglia (CA) Sweeney Boo
The beloved Disney villain – in her own FABULOUS series, darling! Even though there's absolutely no hard evidence that noted couturière Cruella De Vil was ever involved in the theft of any Dalmatian puppies, her name has been ruined in all of the tabloids, and now her reputation in the fashion world is hanging by a thread. Which is why she's willing to do anything – ANYTHING! – to restore her good name – even stealing the royal family's priceless jewels! How will that restore her reputation, you ask? You'll just have to pick up this brand new entry in Dynamite's Disney Villains adventures to find out! With a story (and cover) by the astonishingly talented SWEENEY BOO, and interior art by the continentally sophisticated MIRIANA PUGLIA.
A feral child, equal parts predator and prey, navigates a nightmare landscape of brutality and blood inhabited by scattered cannibal tribes. An interesting place to poke around for a curious Artificial Intelligence. A four-issue miniseries by long-time MIKE MIGNOLA
collaborator BEN STENBECK (Baltimore, Frankenstein Underground, Koshchei).
(W) David Lapham & Maria Lapham (A/CA) David Lapham
After his gambling addiction brings David to the lowest point in his life and decimates his personal life, he'd do anything for one last chance at setting things right but the road to hell is paved with good intentions. He may just be in luck-if he can call it that; the grapevine yields illicit fruit as he learns of a heist, one involving a tunnel system that no one knows better than former NYC subway veteran David… In this brand new hardboiled heist series with a supernatural horror twist perfect for fans of Phantom Road and Newburn, the hit Stray Bullets creative team of David & Maria Lapham explore how seeking atonement can lead people to do desperate and dangerous things.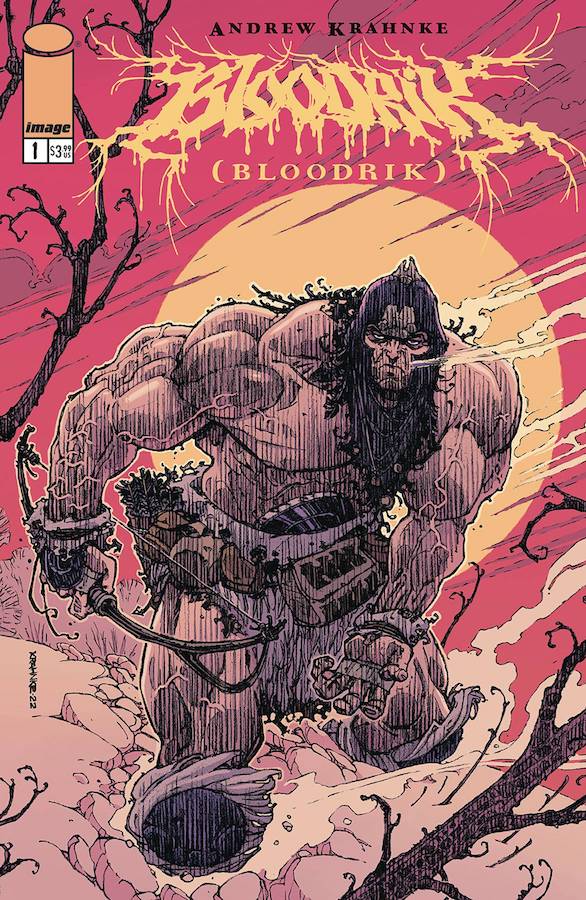 Bloodrik is angry, confused, and starving. Unable to achieve success in his usual hunting grounds, he stomps his way into unfamiliar woods in an attempt to feed his stomach and heal his ego. What he finds will lead him on a journey of madness, violence, fire, and BLOOD!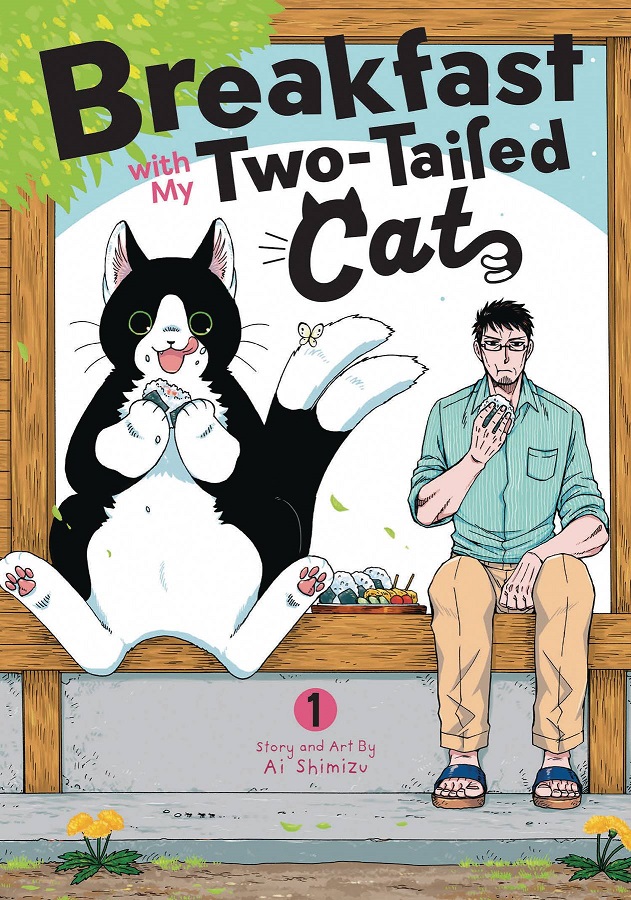 BREAKFAST WITH MY TWO TAILED CAT GN VOL 01 (MR)
A supernatural cat rescues a man from loneliness as they enjoy a peaceful country life & delicious food.
FAIRY TAIL 3-in-1 OMNIBUS GN Vol 01
The latest series to get the 3-in-1 omnibus treatment! Making it a great time to start collecting it!
DEMON SLAYER KIMETSU ACADEMY GN VOL 01
A private combined elementary, middle, and high school, you never know what'll happen next!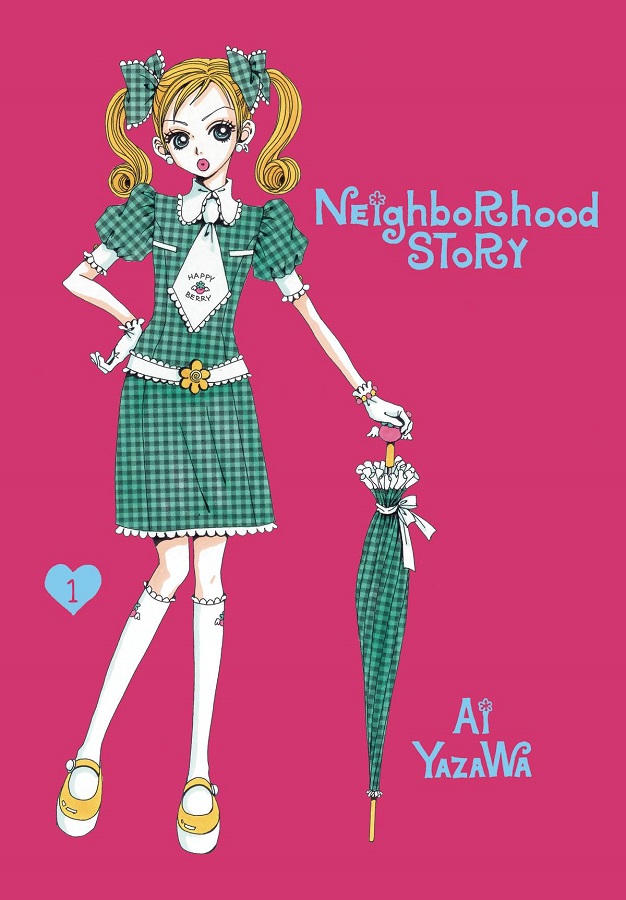 NEIGHBORHOOD STORY GN VOL 01
She wants to make it as a fashion designer. But in art school she finds herself distracted by the sudden popularity and subsequent love life.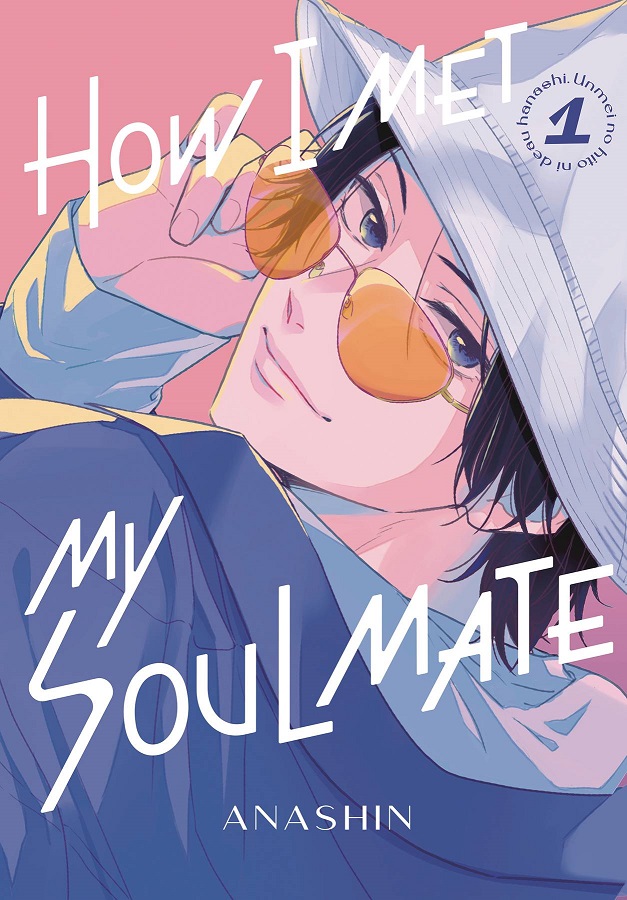 HOW I MET MY SOULMATE GN VOL 01 (MR)
A college romance that meditates on just what destiny means, and whether "the one" is really out there.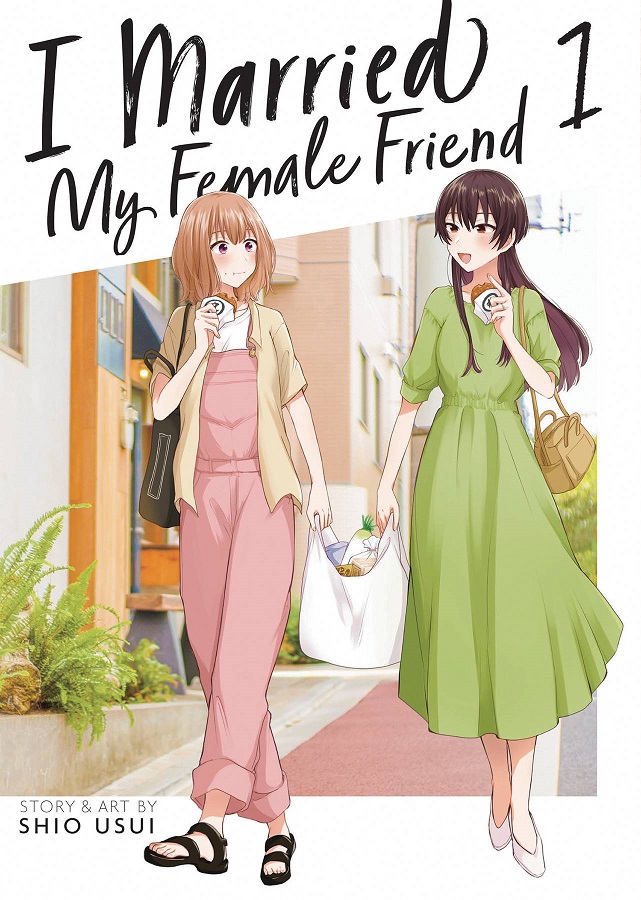 I MARRIED MY FEMALE FRIEND GN VOL 01 (MR)
An adorably sweet, slice-of-life yuri tale from the creator of Doughnuts Under a Crescent Moon!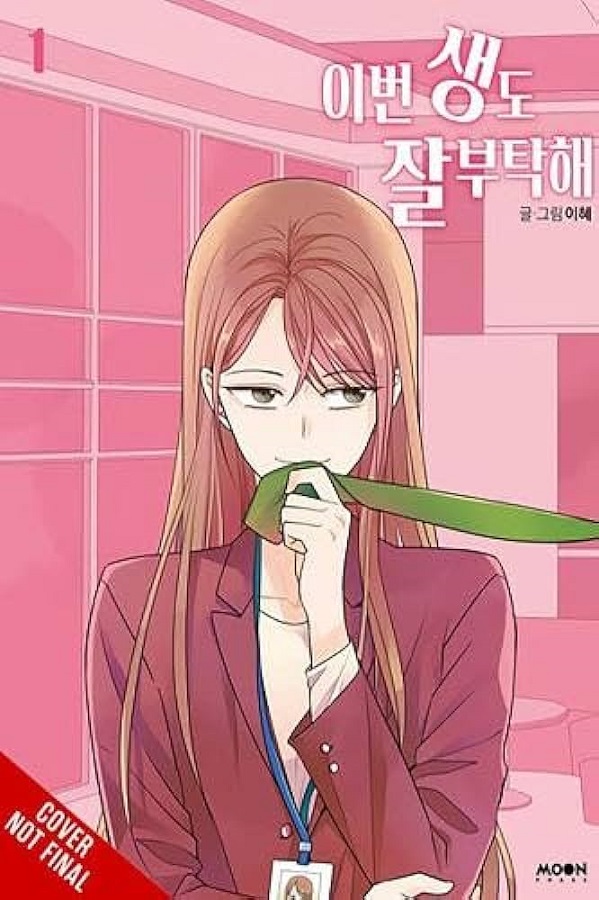 SEE YOU IN MY 19TH LIFE GN VOL 01
She has a secret, she can remember the memories of her previous lives… all 18 of them!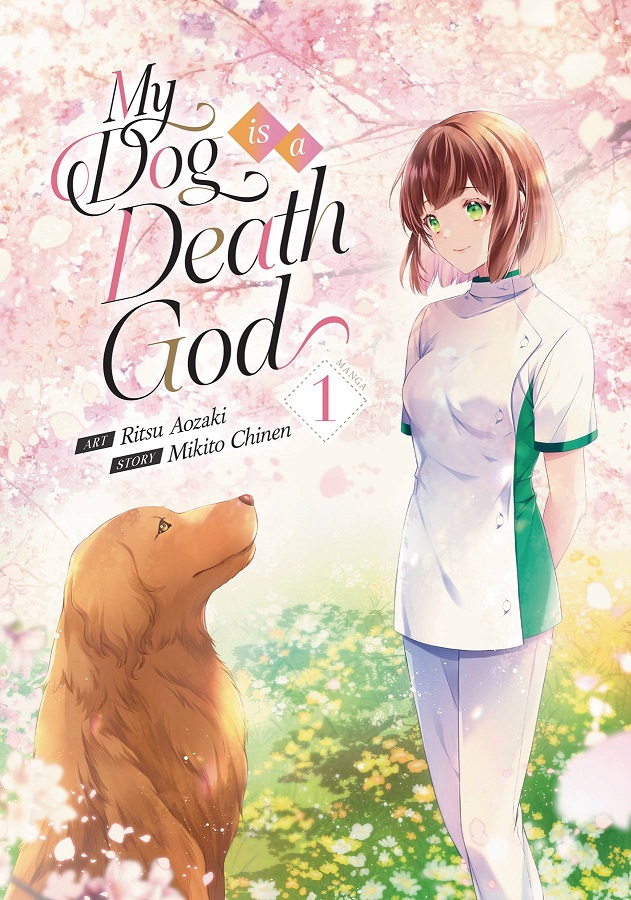 MY DOG IS A DEATH GOD GN VOL 01
(W) Mikito Chinen (A) Ritsu Aozaki
With his wet nose and doggy good looks, little Leo eases patients into their next life, setting them free of the hospital & any lingering doubts.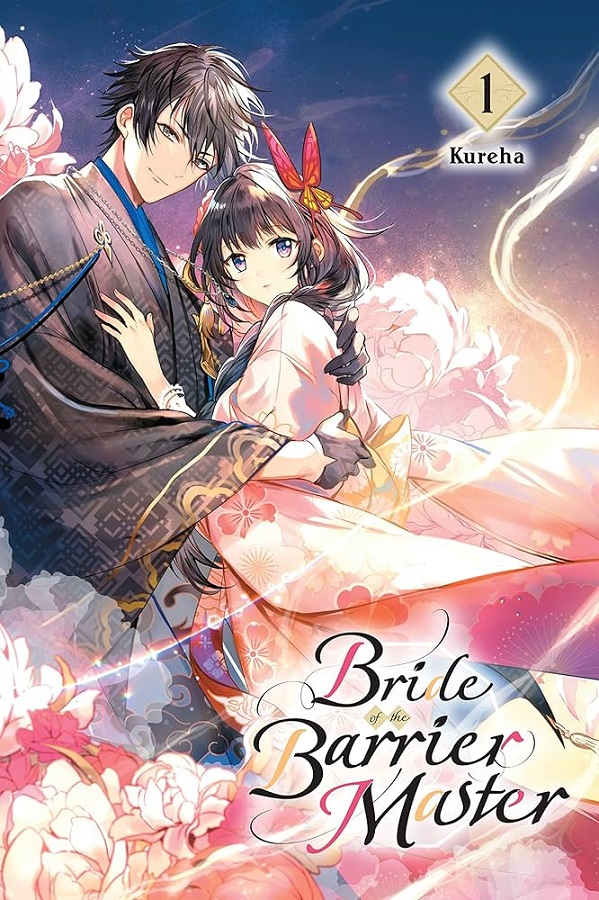 BRIDE OF THE BARRIER MASTER GN VOL 01 (MR)
(W) Kureha (A) Odayaka, Bodax
A strong power awakens within her, she hides it so she can continue living a quiet life out of the spotlight.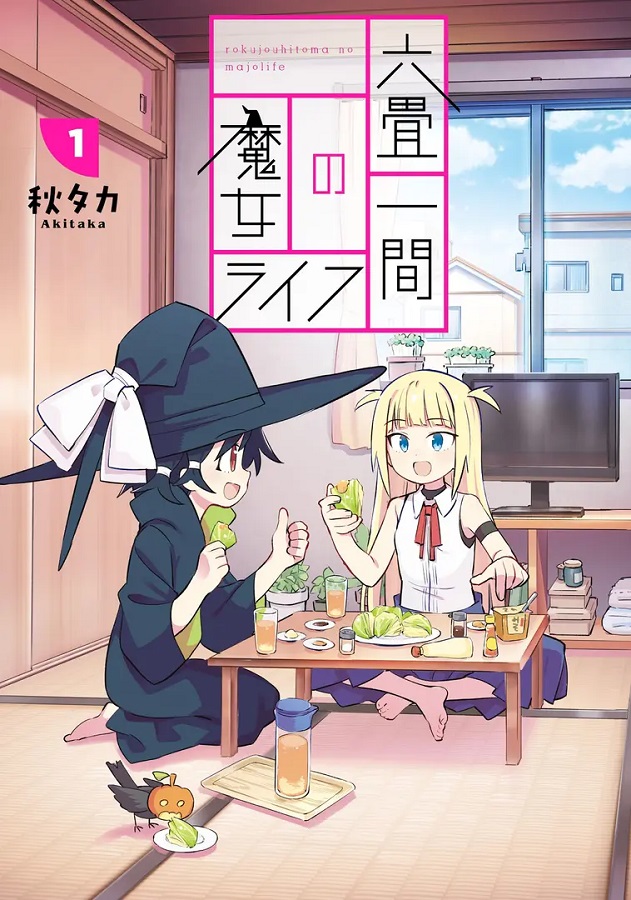 WITCH LIFE IN A MICRO ROOM GN VOL 01
They are fledgling C-rank witches who can only afford to share a measly 99-square foot apartment in the big city.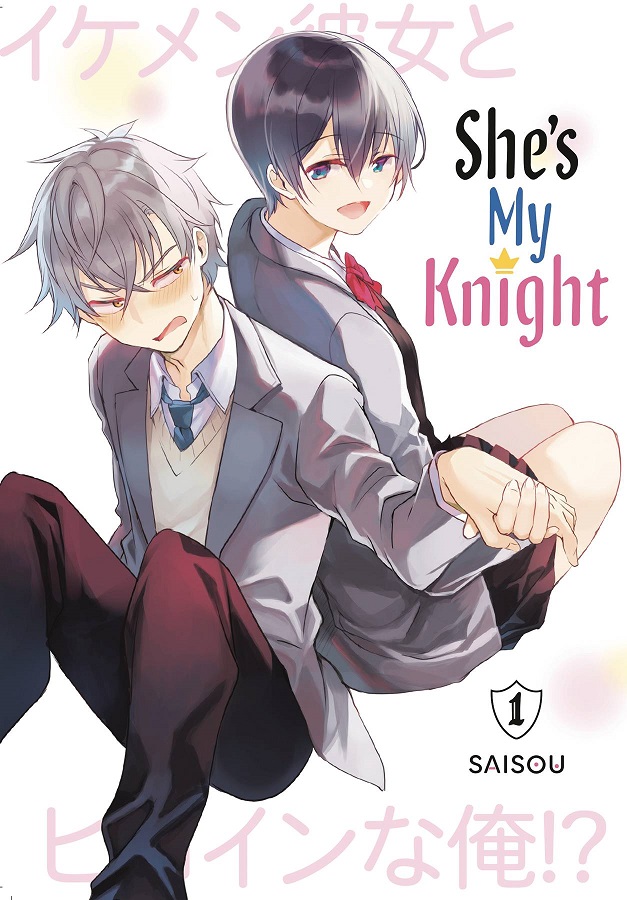 SHES MY KNIGHT GN VOL 01 (MR)
Popular boy secretly falls for princely girl in this gleeful borderline-parody of high school shojo manga that fans demanded in print!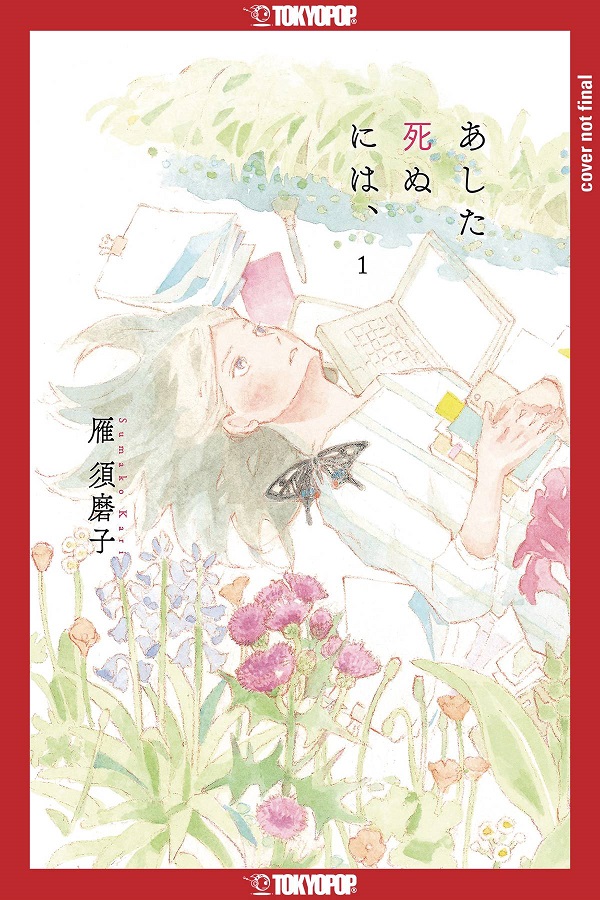 SINCE I COULD DIE TOMORROW GN VOL 01
Sudden illness, menopause, fatigue you can't get rid of, changes in working patterns, money worries…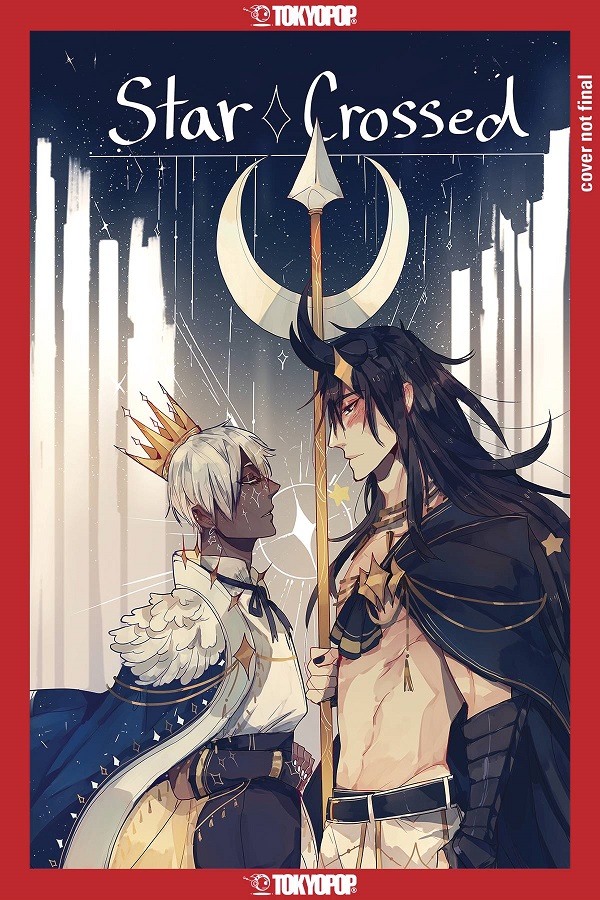 STAR CROSSED GN VOL 01 (MR)
They will face a battle for the throne from Polaris' brother – as well as their own conflicting feelings. A love story written in the stars!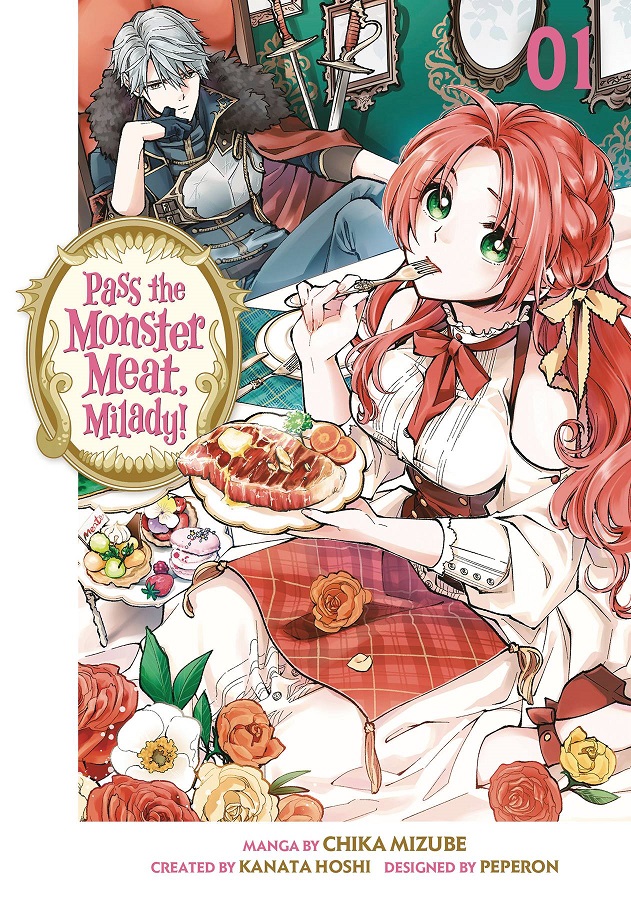 PASS MONSTER MEAT MILADY GN VOL 01 (MR)
(W) Chika Mizube, Kanata Hoshi (A) Peperon
A fantasy romance of a lady who delights in monster meat and a duke, swept off his feet by her charms.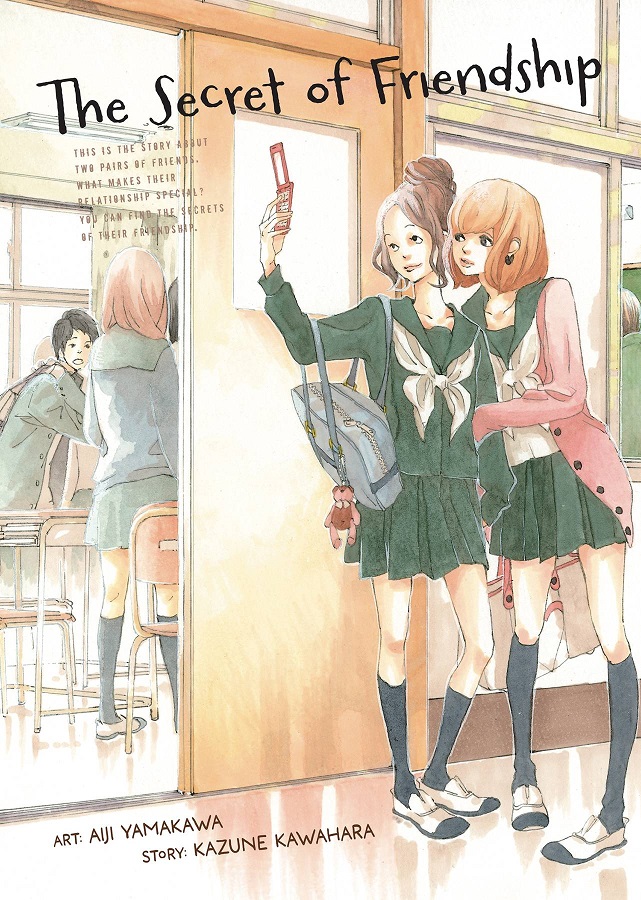 SECRET OF FRIENDSHIP GN (MR)
(W) Kazune Kawahara (A) Aiji Yamakawa
A self-contained shojo drama of romance and friendship written by the author of the hit manga series High School Debut.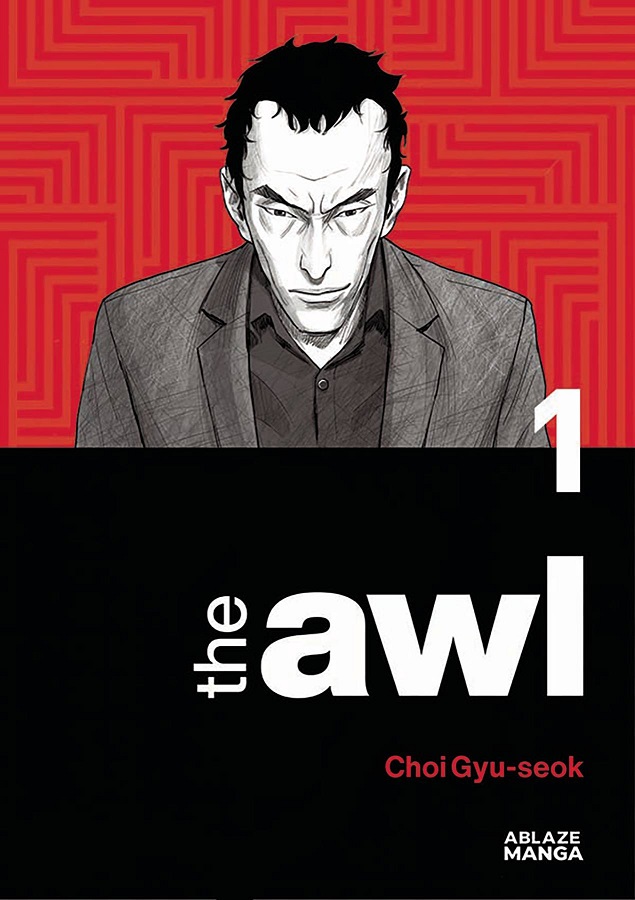 In the face of corporate greed and reprehensible actions, a bond of respect has formed between a young executive and union activist.
If anything jumped out to you, remember to message us or let us know next time you're in the shop! You get a text the second it arrives in the shop and we place a copy aside just for you so you don't miss out!
We do these each month so keep an eye out for the next post!
Have a great month and happy reading 💚