The December issue of PREVIEWS has arrived so here are our picks from what's arriving in February! We've separated our Marvel Previews Picks as well as our DC Comics Picks, which you can find over on The Blog! As always, if you see anything you like make sure to let us know by shooting us a message!
Note: We haven't actually received our Previews Catalog yet so this is a slightly frankensteined blog post so there may be changes in the days after this is posted!
This nightmarish debut, a biting critique of consumer society and the "wellness" industry, recalls the films of David Lynch and Lars Von Trier and the horror manga of Junji Ito.
Somewhere in northern Europe, a five-star spa and conference hotel caters to anyone who can afford it. But, at every turn, where luxuriance should reign, things are amiss. A demanding VIP client disappears without a trace. A business seminar is cut short. A young official gets lost looking for his room. A socially outcast masseuse struggles to find acceptance. Two lovers struggle to escape the horror of everyday life – which includes horrific apparitions routinely haunting them. An egocentric manager doubts himself. Abused employees accept their sad fate. Curious inspectors come to settle their accounts.
Meanwhile, mysterious moisture damage is spreading. Amidst the extravagant decor, black and viscous liquid flows slowly in the labyrinthine alleys of the resort and trickles down the walls. Hot and humid, the dampness is suffocating. Mold sets in and with it skin diseases, hallucinations, ghosts, malevolent spirits, hybrid creatures, and other monsters both dead and alive.
Spa is a horrific graphic novel debut marked by grotesque and whimsical humor.
Ever since he failed to make his crush laugh, shy Azemichi Shijima has secretly been studying the art of comedy. Meanwhile, his classmate Taiyo Higashikata has big dreams of being funny but no follow-through.
When the two team up, they just might be able to create a wave of laughter that reaches to the heavens and propels them to the top of the comedy world!
THE SECRET HISTORY OF BLACK PUNK RECORD ZERO
The Secret History of Black Punk is an illustrated roll-call for punk, post-punk, hardcore, no wave, and experimental bands from ground zero until now. A starting point for anyone curious, another reference for those who devour all genre-related things, or a cool artifact for them who already know.
THE ADVENTURE ZONE GN VOL 05 THE ELEVENTH HOUR
The Bureau of Balance has located yet another Grand Relic, and this time it's… time? A small mining town called Refuge has been locked away behind an arcane bubble, and somewhere inside it the Temporal Chalice is causing unknown mayhem. Taako, Magnus, and Merle are launched into their investigation, but they've barely had a chance to get their feet under them before the situation literally falls apart.
When the town clock strikes noon, Refuge and its citizens are destroyed in a sudden chaos of flame and ruin, and our heroes' relic hunting-along with their lives-comes to an abrupt end. But whoa, what's this? It's 11:00 AM, our heroes are alive again, and Refuge definitely hasn't just been exploded. Looks like a classic time loop, friends!
WHERE MONSTERS LIE #1 (OF 4)
Haven't you always wondered what slasher monsters-the masked home invasion family, the mindless unkillable monster, the serial killer trapped in a doll-what they do for those couple of years in-between their murder sprees? They're at Wilmhurst-a gated community in the middle of nowhere where they relax-or try to-until they get the call to go out and kill again.

Connor Hayes survived his first slasher in summer camp. A handful of years later he barely escaped a psychopath who built torture puzzles for his victims. Since then he's been training and planning for running into these creatures again. He's a respected special agent, and now he knows where the monsters lie and he's planning for war.

The latest creator-owned series from I Hate this Place's Kyle Starks!
Graphic Novels & Collections!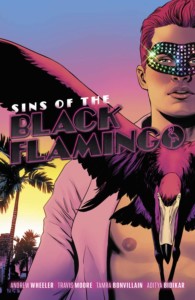 SINS OF THE BLACK FLAMINGO TP
A flamboyant, narcissistic thief who gets his kicks stealing mystic artifacts from the wealthy and corrupt of Miami's occult underground. 🏳‍🌈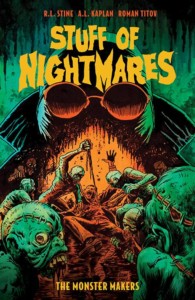 The iconic R.L. Stine is joined by artist A.L. Kaplan (Maw, Jim Henson's The Storyteller) in this twisted retelling of Frankenstein.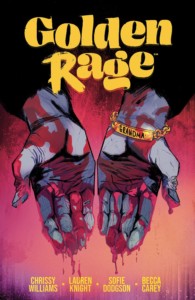 A not-too-distant dystopia where Battle Royale meets The Golden Girls. No seriously this solicit text isn't a joke, it is actually about that.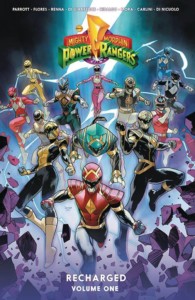 MIGHTY MORPHIN POWER RANGERS RECHARGED TP VOL 01
As stories end, and new beginnings arise, join the Power Rangers and kick off a brand new journey!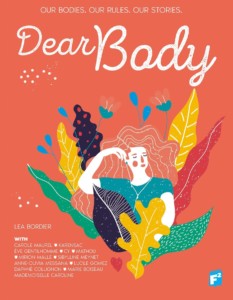 12 women and non binary artists describe their relationship with their bodies in their own words. A stunning and creative story on body positivity.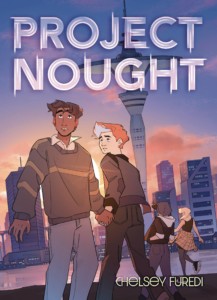 For fans of Kiss Number 8 and On a Sunbeam, this debut graphic novel is a fast-paced time-travel adventure with a hint of romance.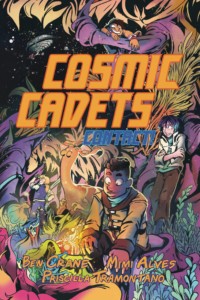 COSMIC CADETS BOOK 01 CONTACT
In their debut graphic novel, Ben Crane and Mimi Alves deliver a heartfelt, thrilling, and colorful escapade about kids taking the lead.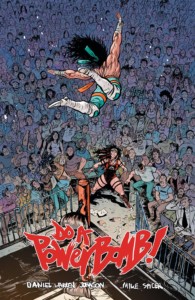 From Daniel Warren Johnson, creator of MURDER FALCON and Wonder Woman: Dead Earth comes the wrestling adventure of the decade!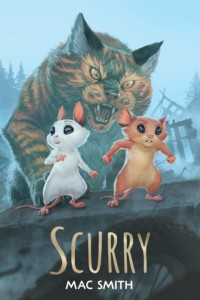 Humanity is gone, only animals have survived. Wix, a brave scout, embarks on a perilous journey into parts unknown. Check out the trailer here!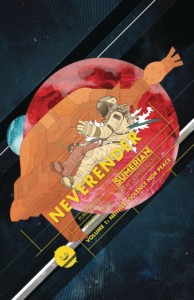 An epic from visionary creator, Devin Kraft. The year is 2X19. Smash the City. Smash the State. Burn it all, Escape to Space.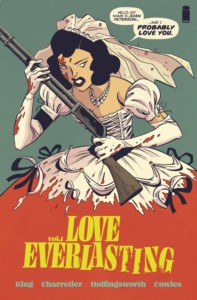 LOVE EVERLASTING TP VOL 01
Joan discovers that she is trapped in an endless, terrifying cycle of "romance". From superstar creators TOM KING and ELSA CHARRETIER.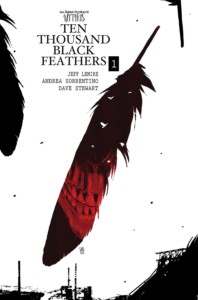 BONE ORCHARD MYTHOS HC BLACK FEATHERS
The newest entry of shared horror universe THE BONE ORCHARD MYTHOS by LEMIRE & SORRENTINO!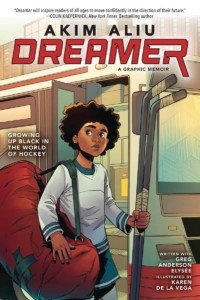 AKIM ALIU DREAMER A GRAPHIC MEMOIR
A Ukrainian-Nigerian-Canadian pro hockey player who has experienced systemic racism at every turn.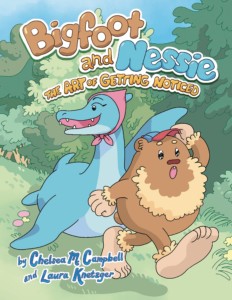 BIGFOOT & NESSIE GN VOL 01 ART OF GETTING NOTICED
Meet Bigfoot and Nessie! Yes, that Bigfoot and Nessie. Only… well, things are a little complicated right now.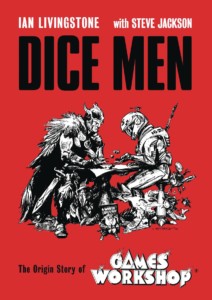 DICE MEN: THE ORIGIN STORY OF GAMES WORKSHOP HC
Not just the story of an iconic store, but the birth of an industry, one that has changed gaming forever.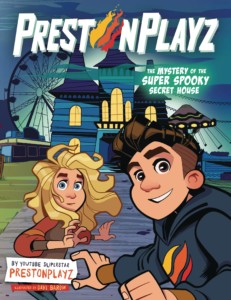 PRESTONPLAYZ MYSTERY OF SUPER SPOOKY SECRET HOUSE GN
Join YouTuber PrestonPlayz on a thrillingly spooky, terrifying, middle-grade graphic novel adventure.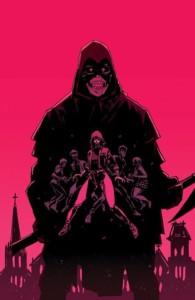 There's nothing to fear in the quaint town of Harrow, New York-except, that is, for the Harrower. The children wish this boogeyman was just an urban legend, but this purveyor of puritanical vengeance against the unrighteous is very real, and there's no escape, because the Harrower seems unkillable, and spans generations, always returning… What secrets will Alice Young, a teenage girl obsessed with the Harrower, uncover, and will she be able to escape the pull of her morbid fixation? This deconstruction of the slasher genre is the fresh and terrifyingly grounded take is perfect for fans of Bone Orchard and The Closet!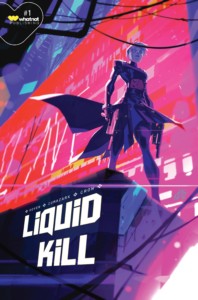 Barcelona-based illustrator and cover artist Toni Infante (Marvel, DC, Boom) joins Whatnot Publishing. LIQUID KILL follows sadist-slaughtering vigilantes as they encounter pure evil in a blood-soaked cyberpunk future (à la GHOST IN THE SHELL meets JOHN WICK) written by the creators of the critically-acclaimed series IT EATS WHAT FEEDS IT and artist Gabriel Iumazark (Boom! Studios). For the staff and clientele of a mysterious island hotel, it's just another night of luxury and vice until members of Liquid Kill (a notoriously violent, all-female militia), lay siege.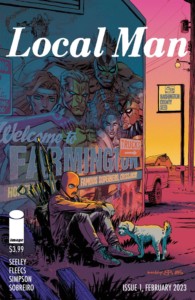 STRAY DOGS creator TONY FLEECS teams with REVIVAL's TIM SEELEY for a series that combines rural crime noir and superhero action. Once the star recruit of the media sensation super-team THIRD GEN, JACK XAVER had it all. But when controversy sends CROSSJACK crawling back to his mom and dad's basement in the Midwest, Jack struggles to fit into a world he left far behind. And then the bodies start piling up.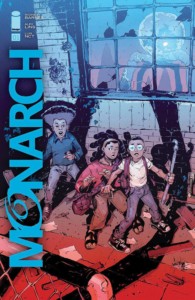 A new tale of terror and high-stakes science fiction hits close to home! Growing up in the city of Compton is tough enough as it is, but as Travon has learned all too well, growing up as an orphan in the city of Compton with gang members hunting you down every day is even tougher. But all of that is about to change, because today is the day that aliens make first contact with Earth – and it only spells doom for life as we know it! From RODNEY BARNES, the star comics writer behind the Eisner-nominated series KILLADELPHIA and the writer/executive producer of HBO's Winning Time, and up-and-coming Marvel artist ALEX LINS comes a new tale of love, triumph, disaster, and defeat!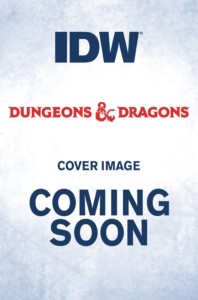 DUNGEONS & DRAGONS: SATURDAY MORNING ADVENTURES #1
Long before the world turned upside down and new generations discovered D&D, six kids boarded a magical roller coaster and were transported to the Forgotten Realms! Noble ranger Hank, intrepid acrobat Diana, quiet thief Sheila, impulsive barbarian Bobby, fearful cavalier Eric, and uncertain magician Presto only want to get back to their own world. But escaping the Realms has turned out to be much harder than getting there! Danger lurks at every turn, the enigmatic Dungeon Master is less than helpful, and Venger, the force of evil, will stop at nothing to get his hands on the magical weapons the kids have come to rely on.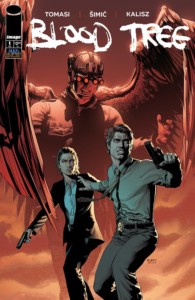 Two obsessed NYPD detectives hunt for a vicious butcher called the Angel Killer, a sociopath who preys on the innocent family members of known murderers in order to "purify" the rest of society. From comics super team PETER J. TOMASI (Batman and Robin, Superman, Black Adam: The Dark Age, Super-Sons, Detective Comics) and MAXIM IMI? (Escape from New York, Conan) comes a story that confronts the battle of nature versus nurture, considers how present and future generations are tainted by past generations, and asks the age-old question: Who must pay for the sins of the fathers-and perhaps even the sins of the mothers?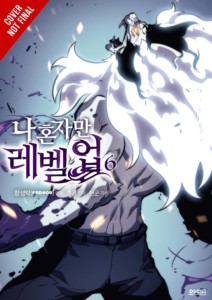 With the demon noble's guidance and his shadow army by his side, Jinwoo's making his way up the floors of the Demon Castle at a breakneck pace.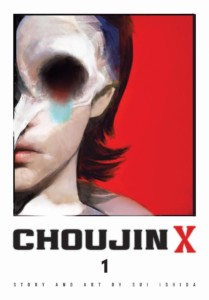 Attacked one night by a superhuman mutant called a choujin, Tokio finally has a chance to shine – by turning into a choujin himself!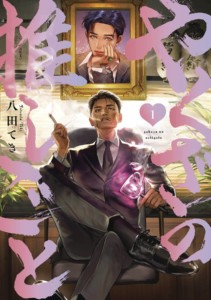 A yakuza enforcer becomes the gang world's biggest K-pop stan in this cult comedy manga that went from webcomic to sleeper hit in Japan!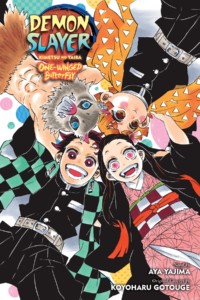 DEMON SLAYER KIMETSU NO YAIBA ONE-WINGED BUTTERFLY GN
Revisit the Demon Slayer Corps with six tales of love, friendship, and courage!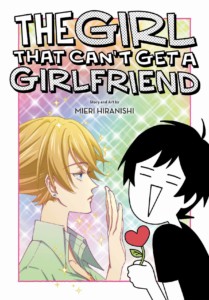 THE GIRL THAT CAN'T GET A GIRLFRIEND GN
A hilarious and heart-wrenching story about love, loneliness, and finding one's own happy ending.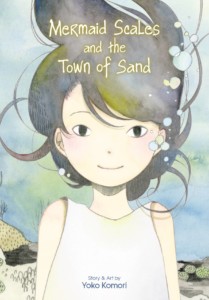 MERMAID SCALES & THE TOWN OF SAND GN
Everyone but Tokiko denies the existence of merpeople, and yet she seems to remember… something?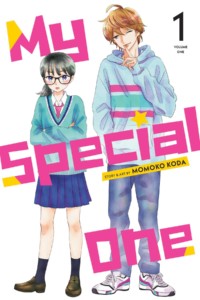 Sahoko has sworn off beautiful boys. But a chance meeting at her family's restaurant puts her in the sights of a gorgeous J-pop star.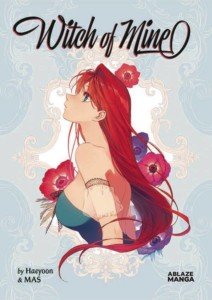 THIS WITCH OF MINE TP VOL 01
In these times, if you're too good or bad at something or simply too beautiful, you're called a witch. Perfection and imperfection collide.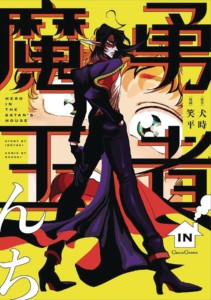 HERO IN THE DEMONS CASTLE GN
To an immortal, all-powerful Demon Lord, fending off heroes is a daily occurence. The boy instead asked him an absurd question…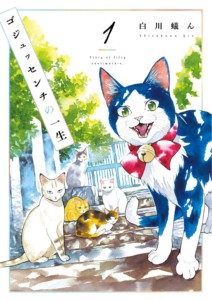 A STORY OF SEVEN LIVES OMNIBUS EDITION
The entire three-volume series will be released in English in one oversized omnibus edition.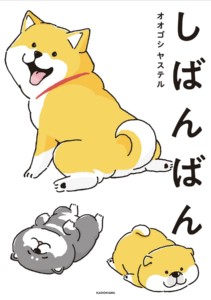 SHIBANBAN SUPER CUTE DOGGIES GN
A full-color book for the popular Shiba Inu characters  Aka, Kuro, Cha, and the rest of the colorful cast!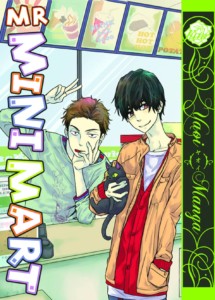 MR MINI MART GN (NEW PTG)
Endou accidentally discovers that his supposed rude and loud-mouthed co-worker… might not be such a bad guy after all.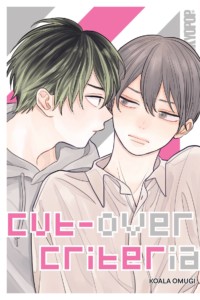 A fresh new Boys Love, recent graduate Jin has been assigned to help out Seto, a highly competent but standoffish systems engineer.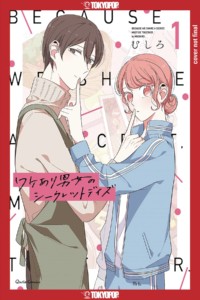 MY COWORKER HAS A SECRET GN VOL 01
Akari, a young office worker with a secret: she's so obsessed with an idol that it's ruining her financially!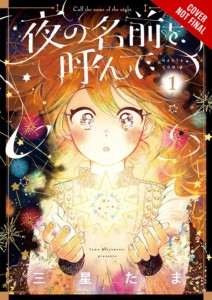 CALL THE NAME OF THE NIGHT GN VOL 01
Deep in the forest, a curious pair reside: one calls forth darkness when in distress, and her physician.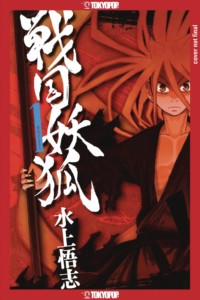 Despite being a katawara monster, Tama loves humans and vows to protect them from evil, even if it means fighting her own kind.
If anything jumped out to you, remember to message us or let us know next time you're in the shop! You get a text the second it arrives in the shop and we place a copy aside just for you so you don't miss out!
We do these each month so keep an eye out for the next post!
Have a great month and happy reading 💚