The November issue of PREVIEWS has arrived so here are our picks from what's arriving in January! We've separated our Marvel Previews Picks as well as our DC Comics Picks, which you can find over on The Blog! As always, if you see anything you like make sure to let us know by shooting us a message!
Note: We haven't actually received our Previews Catalog yet so this is a slightly frankensteined blog post so there may be changes in the days after this is posted!
LAND OF THE DEAD - LESSONS FROM UNDERWORLD GN
From Brian McDonald, storyteller extraordinaire, comes a remarkable non-fiction graphic novel about the art of storytelling.
There is wisdom in the land of the dead, for it is the place that all stories lay to rest. And what is a story, if not a simulation of survival? Wielding his massive experience from film, tv, comics, and more, Brian McDonald lays out a history of storytelling and shows the reader how the best tales tug at our truest biological instinct: the need to survive. Readers will see how different forms of survival-physical, emotional, spiritual-inform the arc of character development in a way that makes them more complex and compelling. And how plot and circumstance must then force your protagonist to meet their worst nightmare.
Toby Cypress's electric art guides the reader through the underworld, visualizing each narrative masterpiece, and bringing the ideas to life. Whether you're in film, books, comics, or simply a story enthusiast, this book offers a way to see character development and the crafting of plot through the lens of human questions of morality and mortality.
TATSUKI FUJIMOTO BEFORE CHAINSAW MAN GN 17-21
See the origins of the mad genius who created Chainsaw Man! This short story manga collection features Tatsuki Fujimoto's earliest work. It's rough, it's raw, and it's pure Tatsuki Fujimoto!
Alien invasions, high school romances, and even bloody vampire action, all this and more awaits in four compelling short stories that reveal the starting point of Tatsuki Fujimoto, the twisted mastermind behind Chainsaw Man.
EIGHT BILLION GENIES DLX ED HC
If you had one wish… what would you wish for? What if everyone else on the planet had one wish too? That's EIGHT BILLION GENIES. Eight seconds after magical genies grant every person on earth one wish, the world is transformed forever… and that's just the beginning!
From #1 New York Times-bestselling author CHARLES SOULE (UNDISCOVERED COUNTRY, Light of the Jedi) and superstar artist RYAN BROWNE (CURSE WORDS, GOD HATES ASTRONAUTS) comes the most thought-provoking, hilarious, terrifying, and emotional ride of the year.
Collects EIGHT BILLION GENIES #1-8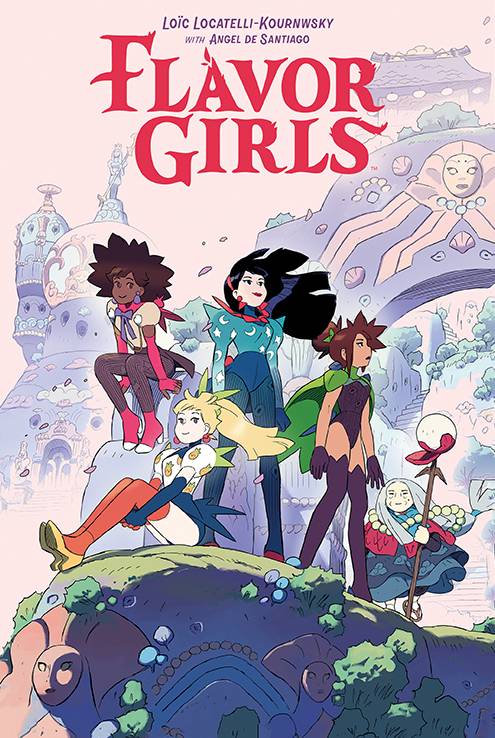 Naoko, Camille, and V are the FLAVOR GIRLS, Sacred Fruit Guardians of Earth! They defend the earth from the threat of ever-looming Agarthians, whose motives regarding earth and humanity are still unknown.
Sara, a young woman studying to become an international peacekeeper, finds herself in over her head when she's thrown into this crisis in a way she never could have imagined! As the Flavor Girls hone their sacred fruit powers with their master Himiko, can their newest member help them save the planet from impending destruction?
From writer and artist Lo c Locatelli-Kournwsky (Persephone), with colors by Angel De Santiago, comes a new Magical Girl all-ages adventure with an environmental twist!
Collects Flavor Girls #1-3.
Syd Dallas is responsible for pop culture's greatest hero: THE DOMAIN! But his sons Miles and David have a complicated relationship with both the creation and their creator. Can they convince their dad to fight for their family's legacy?
This fun and heartfelt series written and illustrated by Eisner winner CHIP ZDARSKY (SEX CRIMINALS, Daredevil) explores a WILD ALTERNATE WORLD where comic book creators aren't properly acknowledged or compensated for their creations!! Crazy, I know!!
Collects PUBLIC DOMAIN #1-5
Graphic Novels & Collections!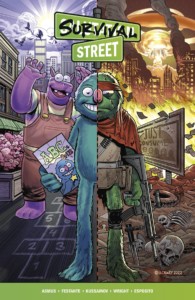 An unrepentant action satire tearing through a dystopia packed with economic and humanistic cautionary tales.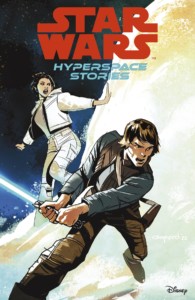 STAR WARS HYPERSPACE STORIES TP VOL 01
Dark Horse returns to Star Wars with new tales of adventure in this anthology series!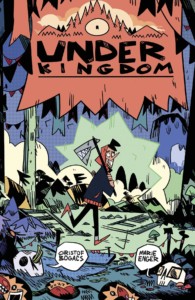 Join these friends in a heartwarming tale, where kindness wins over violence. A modern fantasy tale with positive LGBTQ+ representation!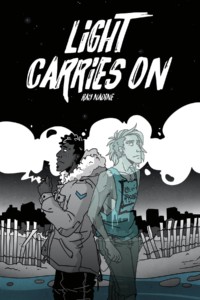 A graphic novel that balances themes of trauma, grief, and toxic relationships with radical empathy, queer joy, and healing.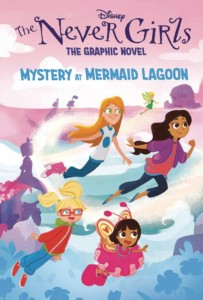 DISNEY NEVER GIRLS GN VOL 01 MYSTERY AT MERMAID LAGOON
An engaging mystery to solve, and fun full-color illustrations, this book is sure to delight Disney fans of all ages.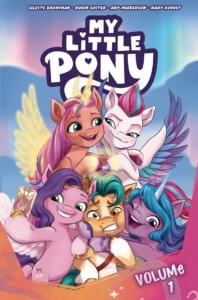 Explore a new generation of magic and friendship, from writers Celeste Bronfman, Robin Easter, and Mary Kenney, with art by Amy Mebberson!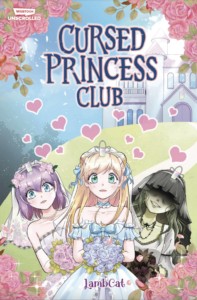 CURSED PRINCESS CLUB GN VOL 01
The ladies of the club are just the people she needs to show how just because she doesn't fit in, doesn't mean she's any less of a princess.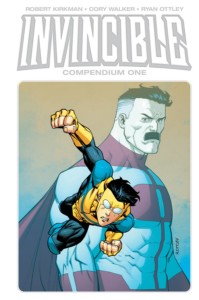 INVINCIBLE COMPENDIUM HC VOL 01
You know those gigantic paperbacks that collect the whole series in 3 books? Well now they are hardcovers!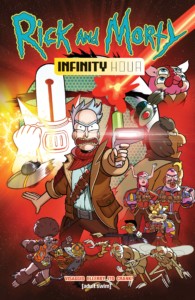 RICK AND MORTY INFINITY HOUR TP
Rick joins a galactic rebellion, with a ragtag group of freedom fighters, mystics, and mercenaries. Can they overthrow a Galactic Federation?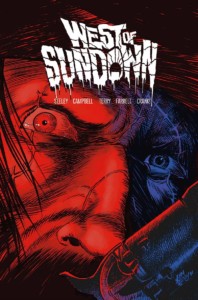 WEST OF SUNDOWN TP VOL 01
A beautiful vampire must flee monster slayers in New York City and reclaim the ancestral soil that restores her undead flesh.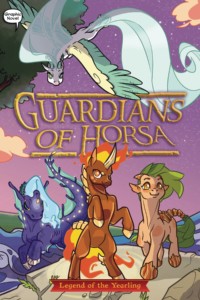 GUARDIANS OF HORSA GN VOL 01
In the first graphic novel of the series, four young horses from clashing herds must join forces to solve a mystery and save magic.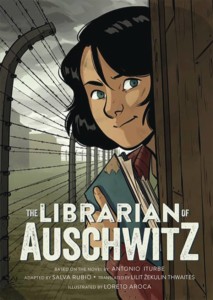 LIBRARIAN OF AUSCHWITZ GN
Inspired by the true story of Holocaust survivor Dita Kraus, a girl who risked her life to keep the magic of books alive during the Holocaust.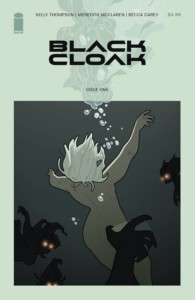 Eisner Award-winning writer KELLY THOMPSON heads to Image for the first time with BLACK CLOAK, an all-new series with artist MEREDITH McCLAREN!
Blade Runner style mixes with SAGA-esque drama in a delectable fantasy/sci-fi blend as two Black Cloaks try to solve the murder of a beloved prince in Kiros, the last city in the known world, before his murder tips the city into war. The mystery begins in a spectacular TRIPLE-LENGTH FIRST ISSUE.
WESLEY SNIPES (producer and star of the Blade franchise) presents his original series, THE EXILED, a genre-bending Sci-Fi Noir described as "Seven meets Blade Runner."
The Exiled follows hardboiled detective Niles "Roach" Washington as he pursues a serial killer who is using mysterious, ancient tools to rip the spines from his victims. When forces outside and within the police department attempt to discredit him for his theories, Roach's instincts keep pushing him forward. With enemies on all sides, Roach wades deeper into the conspiracy and uncovers a secret 5000 years in the making.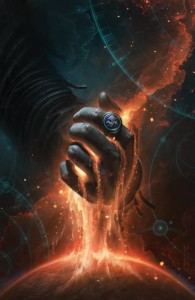 DUNE HOUSE HARKONNEN #1 (OF 12)
The second official, NYT Bestselling prequel to Dune is adapted for the first time by award-winning novelists Brian Herbert and Kevin J. Anderson and artist Michael Shelfer (Domino), unveiling a closer look at the rising conflict between beloved characters and bitter villains. Fans will gain insight into how the early years of iconic figures Gurney Halleck, Lady Jessica, and Liet Kynes had their future shaped by the complex and brutal machinations of House Harkonnen! What difficult choices will tear Leto Atreides apart as Baron Harkonnen plots against not just House Atreides, but the Bene Gesserit and the Emperor himself?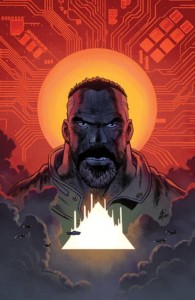 From Farmhand creator Rob Guillory and Sam Lotfi (Harley Quinn), Mosely is a satirical sci-fi blockbuster perfect for fans of God Country and Ghost Cage! In the hyper-technological world of the later 21st century, Mosely is a bitter old janitor on a mission from a higher power-to unleash holy Hell upon the "too big to fail" Tech Gods. Can one man bring down the corporate powers who've used their vast influence to oppress an all too complacent human race (and hopefully win back the favor of his estranged family while he's at it)? Mosely's taking up the Holy Hammer and you better believe he's gonna smash some $h!t until he sets mankind free!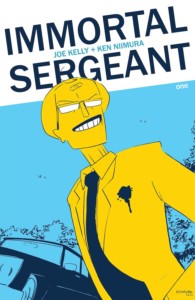 IMMORTAL SERGEANT #1 (OF 8)
Award-winning I KILL GIANTS storytellers JOE KELLY (Deadpool, Savage Spider-Man) and KEN NIIMURA (Eisner Award-winning Umami) return to yank on your heartstrings with IMMORTAL SERGEANT!
On the eve of his unwelcome retirement, Jim Sargent (aka "Sarge") a grizzled, old-school detective, catches a break on a murder case that's haunted him for decades. Unfortunately, Sarge must drag his anxiety-riddled adult son, Michael, along for the ride or risk losing the lead forever. Can this dysfunctional duo overcome their own hang-ups, blindspots, and secrets to catch a killer?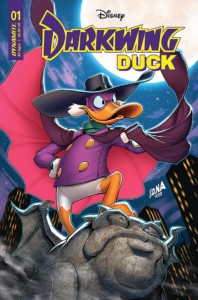 He is the terror that flaps in the night… He is the ferocious fowl who plucks the evil eye from the face of foul play… He is Darkwing Duck! Alongside his trusty sidekick Lauchpad McQuack, Darkwing hyper-vigilantly defends St. Canard from the dastardly, devilish demons who would wage wanton war! By night, our caped defender lurks in the shadows, striking fear (and maybe confusion?) in the heart of the criminal underworld…but by day, no one suspects that Darkwing is also mild-mannered Drake Mallard, a well-meaning father to his adorable adopted daughter, Gosalyn! Can Darkwing successfully navigate his two separate lives, all while looking incredibly cool and impossibly handsome? (Hint: Probably not, but…) You'll have to read to find out!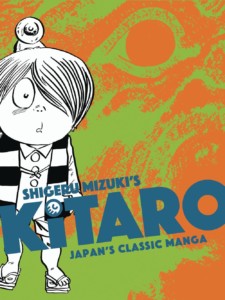 KITARO JAPANS CLASSIC MANGA COLLECTION GN
The 12 stories in this special collection include even more works published in the golden age..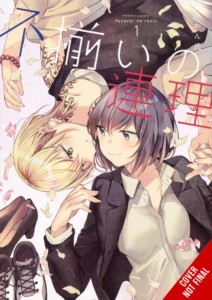 ASSORTED ENTANGLEMENTS GN VOL 01
Discover a variety of stories about women's love! A queer romance anthology series.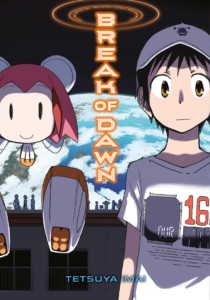 The coming-of-age manga that inspired film from acclaimed screenwriter Dai Sato (Cowboy Bebop, Ghost in the Shell: S.A.C.)!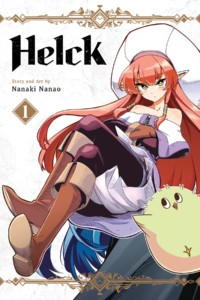 An intense tournament draws in the unlikeliest of contestants, Helck, who claims to hate humans… but is a human himself!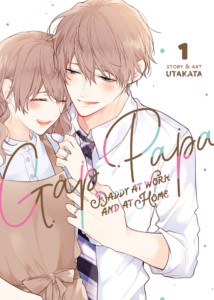 GAP PAPA DADDY AT WORK & HOME GN VOL 01
This charming, full-color manga about a devoted family man began as a popular webcomic!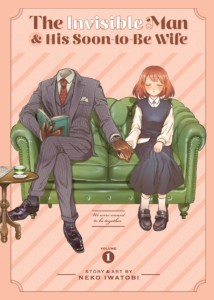 INVISIBLE MAN & SOON TO BE WIFE GN VOL 01
A sweet and supernatural love story at a detective agency, by the creator of The Country Without Humans!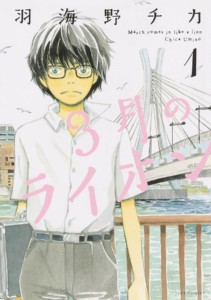 MARCH COMES IN LIKE A LION GN
Life is complicated for Rei. He's an up-and-coming shogi (Japanese chess) player on the verge of turning pro but he has no homelife.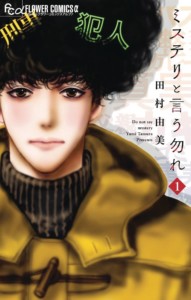 DO NOT SAY MYSTERY OMNIBUS GN VOL 01
Accused of murder, Totonou puts his skills to work to find the real murderer.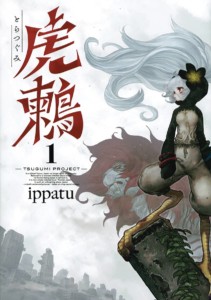 TSUGUMI PROJECT GN VOL 01
A soldier is dropped into a suicide mission in a deadly place ruled by huge, irradiated, monsters. A place once known, 200 years ago, as Japan.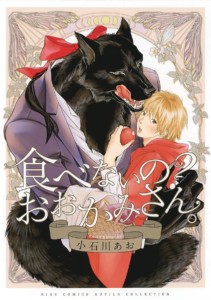 WHY DONT YOU EAT ME MY DEAR WOLF GN
Little Red Riding Hood with a Boys' Love twist! An edgy, beautifully illustrated manga for Mature audiences.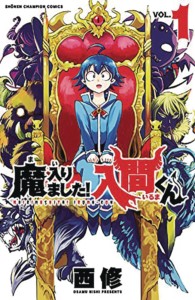 WELCOME TO DEMON SCHOOL IRUMA KUN GN VOL 01
Iruma has always been eager to please. The son of two selfish parents… who sell him to a demon.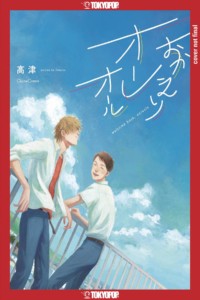 They drifted apart in junior year. But in their second year, Kazu began to think of Moto as more than just a friend.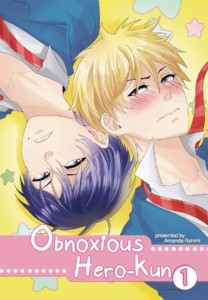 OBNOXIOUS HERO KUN COMPLETE COLLECTION GN
The hilarious Boys' Love webtoon-hit, two classmates get (literally) tied up in a romance that shocks everyone.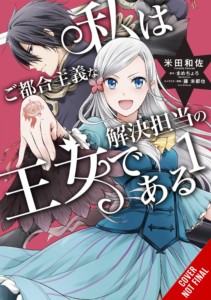 PRINCESS CONVENIENT PLOT DEVICES GN VOL 01
A passionate lover of BL novels in her past life, Maki gets to spend her days with her favorite fictional couple.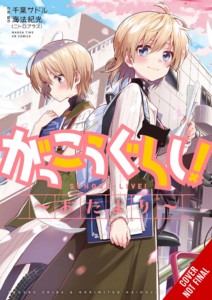 Now that the apocalypse is over, the former School Living Club members moved on to new stages in their life. Wait… apocalypse?!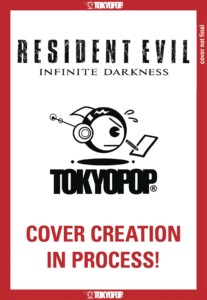 RESIDENT EVIL INFINITE DARKNESS BEGINNING TP
Based on the 2021 animated series featured on Netflix, this tie-in features an all-new original story.
If anything jumped out to you, remember to message us or let us know next time you're in the shop! You get a text the second it arrives in the shop and we place a copy aside just for you so you don't miss out!
We do these each month so keep an eye out for the next post!
Have a great month and happy reading 💚