The May issue of PREVIEWS has arrived so here are our picks from what's arriving in July!  We've separated our Marvel Previews Picks as well as our DC Comics Picks, which you can find over on The Blog! As always, if you see anything you like make sure to let us know by shooting us a message!
Note: We haven't actually received our Previews Catalog yet so this is a slightly frankensteined blog post so there may be changes in the days after this is posted!
Riverdale meets Stranger Things in this debut queer YA graphic novel, developed from a hit webcomic.
Tony Price is a popular high school track star and occasional delinquent aching for his dad's attention and approval. Eli Hirsch is a quiet boy with a chronic autoimmune disorder that has ravaged his health and social life. What happens when these two become unlikely friends (and a whole lot more…) in the spooky town of Blackwater, Maine?
Werewolf curses, unsavory interactions with the quarterback of the football team, a ghostly fisherman haunting the harbor, and tons of high school drama.
THE LIMINAL ZONE By JUNJI ITO HC
"What destiny awaits them after the screaming?"
After abruptly departing from a train in a small town, a couple encounters a "weeping woman"-a professional mourner-sobbing inconsolably at a funeral. Mako changes afterward-she can't stop crying! In another tale, having decided to die together, a couple enters Aokigahara, the infamous suicide forest. What is the shocking torrent they discover there?
One of horror's greatest talents, Junji Ito beckons readers to join him in an experience of ultimate terror with four new stories."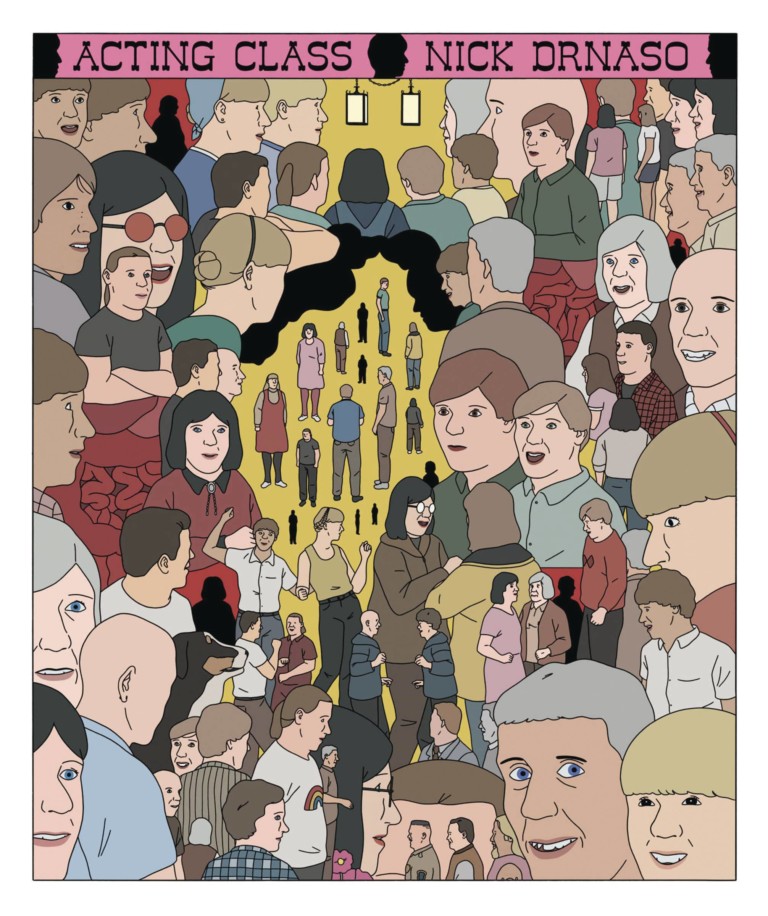 Acting Class creates a tapestry of disconnect, distrust, and manipulation. Ten strangers are brought together under the tutelage of John Smith, a mysterious and morally questionable leader. The group of social misfits and restless searchers have one thing in common: they are out of step with their surroundings and desperate for change. When the line between real life and imagination begins to blur, the group's deepest fears and desires are laid bare. Exploring the tension between who we are and how we present, Drnaso cracks open his characters' masks and takes us through an unsettling American journey.
CRITICAL ROLE MIGHTY NEIN ORIGINS HC MOLLYMAUK TEALEAF
"Molly was definitely one of my favourite characters at the start of Critical Role's 2nd Campaign (and it definitely isn't at all skewed by Babs Tarr's artwork)" – Brayden
What strange events created Mollymauk Tealeaf? Entertainer, fighter, and performer, "Molly" has a knack for hiding his true self behind the shifting color and shape of a personality he seems to wear like his singular coat. But as with every member of the Mighty Nein, his past will eventually catch up with him . . . and it's a strange one indeed.
Join Critical Role: Vox Machina Origins writer Jody Houser, artist Hunter Bonyun, and Critical Role's Matthew Mercer and Taliesin Jaffe as they reveal Mollymauk's evolution from empty shell to vibrant individual, and the dark corners of his past that even he is afraid to examine.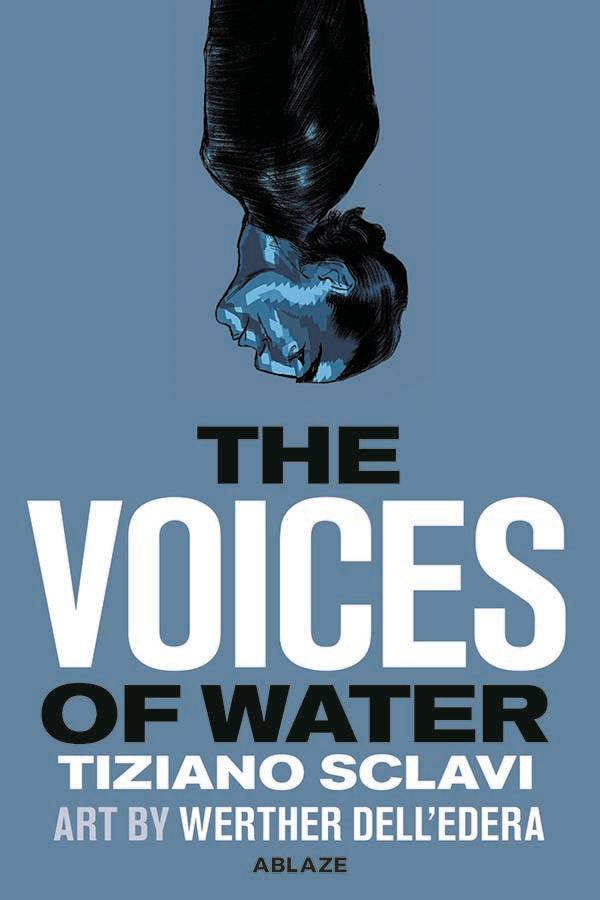 Under a persistent rain, which seems destined to never subside, Stavros lives and moves through the streets of a dark and gloomy nameless city. He has a job and a fiancée; his life is normal. Yet several, different voices talk to him – sometimes whispering, sometimes whining or yelling – whenever he hears the water running. One day, as Stavros wanders the city under a heavy rain, voices become insistent, revealing his deepest, unspeakable secrets, as well as his dreams and memories. He is tormented by these mysterious voices, perhaps a sign of his madness. Or perhaps of a wider, collective madness, which infects everyone around him, to the point of being transmitted to the entire universe.
A dramatic graphic novel full of black humor, spectacular and disturbing, written with visionary power and extraordinary narrative impetus by an absolute master of comics, Tiziano Sclavi, the creator of Dylan Dog. And illustrated by one of the most important Italian comics artists of the last decade, Werther Dell'Edera, co-creator of the bestselling Something Is Killing The Children.
Graphic Novels & Collections!
Star Knights are heroes who go on adventures. But Tad is just a frog. This book proves that anybody can be a hero. Even a frog.
A mediation on youth, performance, and memory as only the amazing Simon Hanselmann (who hails from Tasmania) can.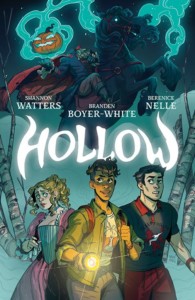 A modern coming of age take on 'The Legend of Sleepy Hollow' from writer Shannon Watters of 'Lumberjanes' fame!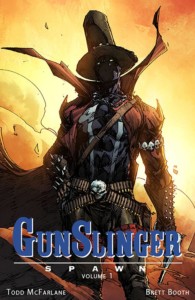 GUNSLINGER SPAWN TP VOL 01
A man out of time, lost in the future. He has many scores to settle, but revenge might just have to wait for a little bit longer.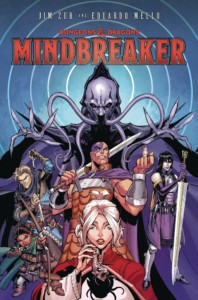 DUNGEONS & DRAGONS MINDBREAKER GN
Some of D&D's most popular villains have invaded the Forgotten Realms, your sanity is at risk!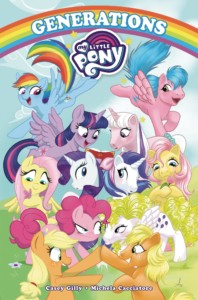 Generations old and new come together to save all of pony-dom in this adventure that features the G1 and Friendship is Magic ponies!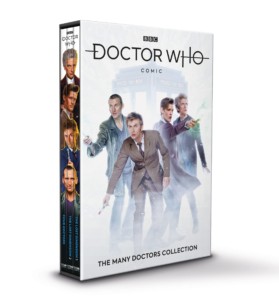 Collecting three blockbuster Doctor Who collections! Each story features an epic multi-doctor crossover! A doctor a day… wait.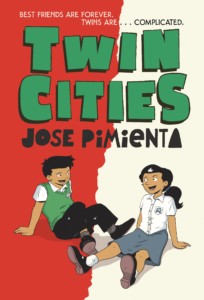 Fernando is staying local in Mexicali, Teresa is planning to cross the border every day so she can go to private school in California.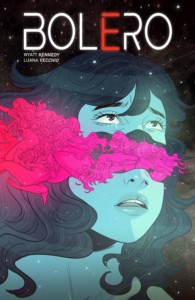 A mysterious stranger. Something called an "anti-door" and a "mother-key." Only 53 chances. An emotional multiversal journey.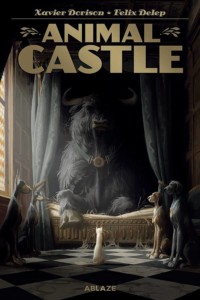 On the Farm all animals were equal. In the Castle some are more equal than others. This animal uprising is unlike any you have read!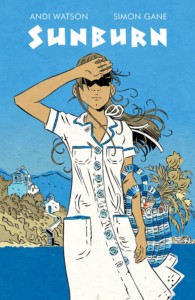 There's no escaping the pains of growing up. Especially for life on a small island where everyone knows each other's business.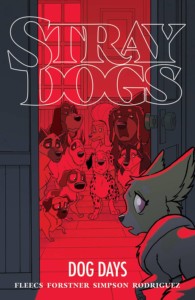 The follow-up to 2021's surprise cartoon/horror smash hit, STRAY DOGS! In DOG DAYS, each of the Strays gets their moment to shine.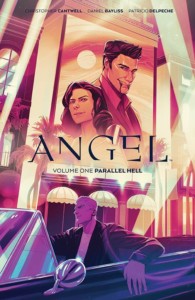 Angel reaches celebrity status with his own show, but his monster hunting doesn't just happen on the TV!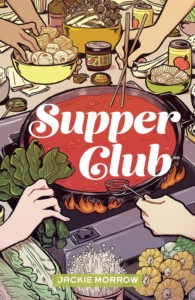 When life starts to crumble, rely on comfort food to hold it together. Can they endure life's most challenging recipes without a burn?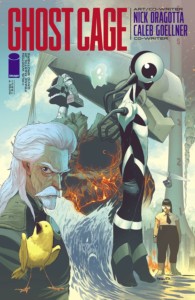 When his megacorp falls under attack, the man who controls all energy on Earth sends his ultimate creation to destroy his secrets.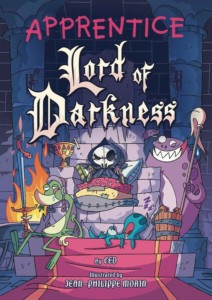 APPRENTICE LORD OF DARKNESS GN
She's the 10-year-old Apprentice Lord of Darkness looking to make a name for herself by causing a little bit of chaos and disruption.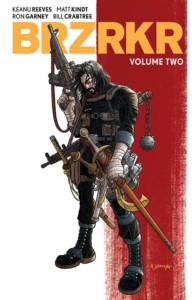 Keanu Reeves continues his comic book writing debut, with B.'s origins revealed. But what does this mean for his future?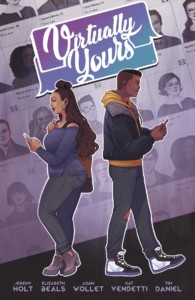 Welcome to a virtual dating app that provides all the proof of being in a relationship without actually being in one.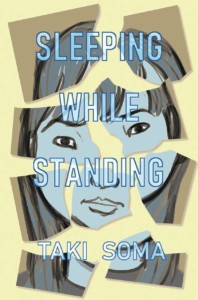 SLEEPING WHILE STANDING GN
An autobiography with an unflinching look at some particularly harrowing moments, threaded through with levity and love.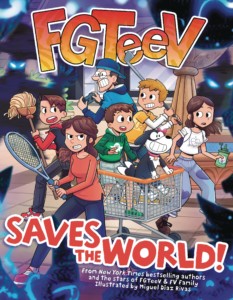 FGTEEV SAVES THE WORLD GN
"We've never heard of this YouTube family but apparently they have over 11 million subscribers so… *shrugs*" – Brayden
Some Honourable Mentions!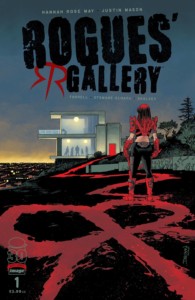 Writer HANNAH ROSE MAY makes her comic debut with rising-star artist JUSTIN MASON for an all-new series with DECLAN SHALVEY.
The Purge meets Scream in a home invasion thriller that follows disenfranchised TV superhero actress Maisie Wade as she is terrorized by an unhinged group of intruders cosplaying her day job's archvillains. If Maisie is going to survive the night, she'll need to be the hero she has come to despise.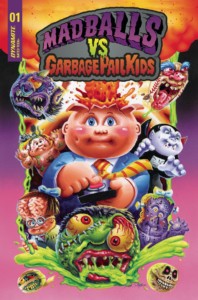 MADBALLS VS GARBAGE PAIL KIDS #1
For the first time ever, the "heavyweights of gross" have combined forces in a massive merchandising blitz that pits the Madballs against the Garbage Pail Kids-winner take all! For over three decades, Madballs and GPK have both been known as the "grossest of the gross," co-ruling counterculture with their pun-heavy names and subversive humor. This all-new limited series event presents the first time these two delightfully crude forces have ever crossed paths!
In the ruined halls of the Maledictus Athenaeum lie occult histories, sealed records, and cursed artifacts-this unholy archive explores the far corners of Cradle of Filth's musical legacy, a vast universe of Ageless Vampires, Mythical Creatures and Vengeful Gods. Within this hidden vault, we revisit The Succubus and Nemesis in stories from an all-star roster of comics talent.
BLOODBORNE LADY OF LANTERNS #1
New comic series based on the critically acclaimed gothic gaming hit, Bloodborne! Enter the city of Yharnam through the eyes of its citizens, when new hunters take to the streets to fight against the cruel and unusual epidemic that has gripped the city. In the black of the night, families and faith will be tested. Fan-favorite artist Piotr Kowalski returns to the series with Eisner Nominated writer Cullen Bunn (The Sixth Gun, Wolverine, Spider-Man: Season One)!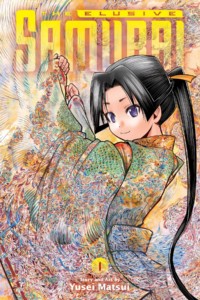 ELUSIVE SAMURAI GN VOL 01
In medieval Japan, 8-year-old Hojo Tokiyuki is the heir to the Kamakura shogunate when his clan is betrayed from within.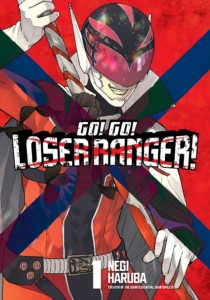 GO GO LOSER RANGER GN VOL 01
From the creator of 'Quintessential Quintuplets' comes a new "anti-ranger" action-comedy that'll make you root for the aliens!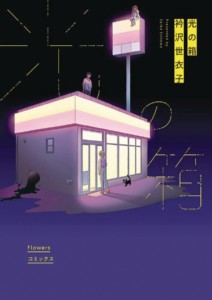 A quiet convenience store hovers on the boundary between life and death. Prepare for spooky creatures and cryptic employees!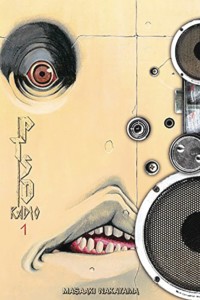 From the gleefully-twisted mind that created Fuan no Tane, PTSD Radio is a necessity for fans of the masters of manga scares.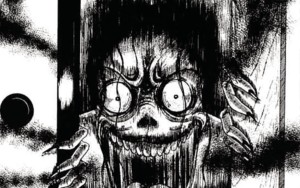 BE AFRAID OF INUKI KANAKO GN
From Japan's "queen of horror manga", short stories sure to put a grin on your face and a chill down your spine.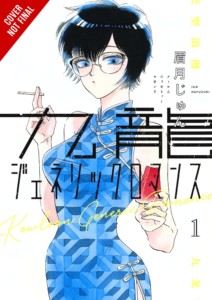 KOWLOON GENERIC ROMANCE GN VOL 01
Telling the story of the secret feelings and extraordinary daily lives of the people in the city.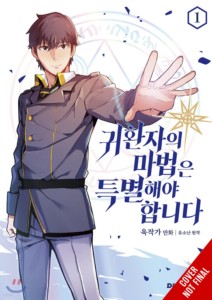 RETURNERS MAGIC SHOULD BE SPECIAL GN VOL 01
A magician is given a second chance when he finds that he's gone back 13-years in the past!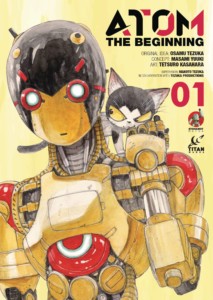 This is a prequel to one of the most influential manga series of all time: Astro Boy by Osamu Tezuka!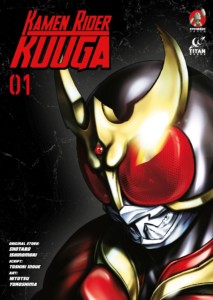 KAMEN RIDER KUUGA GN VOL 01
Manga adaptation of the famous Japanese TV series! An epic action series about a defender of justice with a twist!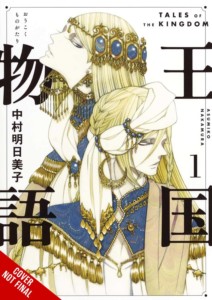 TALES OF KINGDOM HC VOL 01
A kingdom where a beautiful man is lauded as a hero, while his enigmatic assistant toils to support him…
GHOST IN THE SHELL FULLY COMPILED ED HC
All of Shirow Masamune's original manga in the ultimate collector's edition! Arrives in November!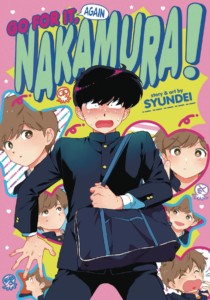 GO FOR IT AGAIN NAKAMURA GN
Being so buddy-buddy with your crush is a whole new kind of torture! Can he keep it together and not scare Hirose off?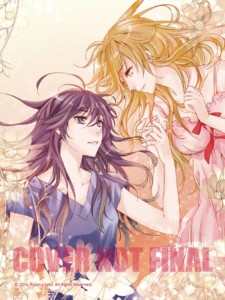 Two women meet with minimal expectations but soon become enthralled in a relationship that changes everything for them both.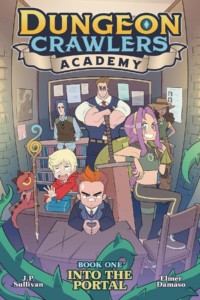 DUNGEON CRAWLERS ACADEMY GN VOL 01 INTO THE PORTAL
Modern-day students set out for a sword-and-sorcery adventure in this full-color graphic novel series!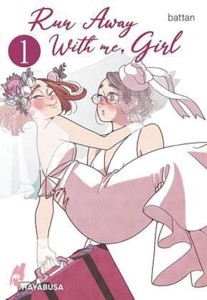 RUN AWAY WITH ME GIRL GN VOL 01
When two women reconnect after years, one realizes that her feelings haven't changed.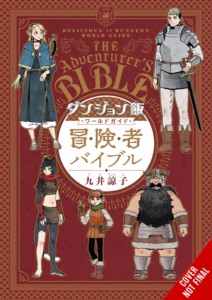 DELICIOUS IN DUNGEON WORLD GUIDE ADVENTURERS BIBLE GN
Featuring new illustrations, new tales, character details and a full monster encyclopedia!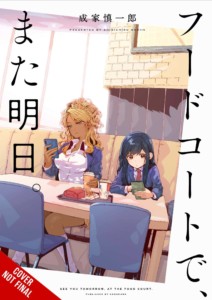 SEE YOU TOMORROW AT FOOD COURT GN
An unlikely duo with seemingly nothing in common, meet for lunch to be themselves!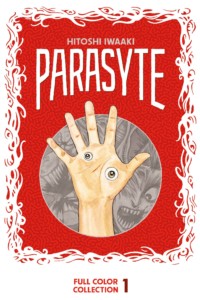 PARASYTE COLOR COLL HC VOL 01
The sci-fi horror manga classic returns, in a full-color, premium-quality hardcover for the first time!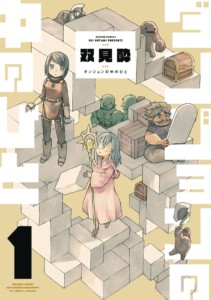 Thieves guild member Clay's new job is to learn the inner workings and secrets of the dungeon from the inside.
When he meets a corporate big shot that's just his type, can Yiyoung keep his cool to succeed in both in work and play?
If anything jumped out to you, remember to message us or let us know next time you're in the shop! You get a text the second it arrives in the shop and we place a copy aside just for you so you don't miss out!
We do these each month so keep an eye out for the next post!
Have a great month and happy reading 💚