The May issue of PREVIEWS has arrived so here are our picks from what's arriving in July! We've separated our Marvel Previews Picks as well as our DC Comics Picks, which you can find over on The Blog! As always, if you see anything you like make sure to let us know by shooting us a message!
PROJECT MK ULTRA COMPLETE ED HC
(W) BRANDON BECKNER, SCOTT SAMPILA (A/CA) STEWART MOORE
Get ready for a mind-bending journey into one of the most secretive and controversial government experiments in history with Project MK-Ultra: The Complete Edition, collecting both previously released volumes 1 and 2 of Project: MK-Ultra – Sex, Drugs, and the CIA.
Through vivid storytelling, this original graphic novel brings to life the harrowing story of the CIA's mind control program, which used drugs, hypnosis, and other methods to manipulate the behavior of unwitting subjects. With careful attention to historical facts and rampant conspiracy theories, Stewart Kenneth Moore, Scott Sampila, and Brandon Beckner have crafted a gripping narrative that takes readers deep inside the shadowy world of government conspiracies and covert operations.
Based on actual events, Project MK-Ultra: The Complete Edition is a zany, pop-culture laced Alice in Wonderland ride exploring the history of LSD through the eyes of a young, hungry journalist whose life is turned upside down when he's sucked into the absurdity of the CIA's most guarded top-secret Mind Control Project.
Whether you're a fan of graphic novels, true crime, or political history, Project MK-Ultra: The Complete Edition is a must-read that will leave you questioning everything you thought you knew about the dark side of American intelligence.
CHAINSAW MAN BUDDY STORIES GN
(W/A) TATSUKI FUJIMOTO & SAKAKU HISHIKAWA
Power lives out her favorite anime by becoming a genius detective-or so she wants her "audience" to believe! Denji is along for the ride as her assistant for an investigation into disappearances at a mountain hotel.
Other stories center on Quanxi and Kishibe's relationship nine years after they met, Himeno and Aki's first assignment together, and Denji, Power, and Aki's dream trip to Enoshima.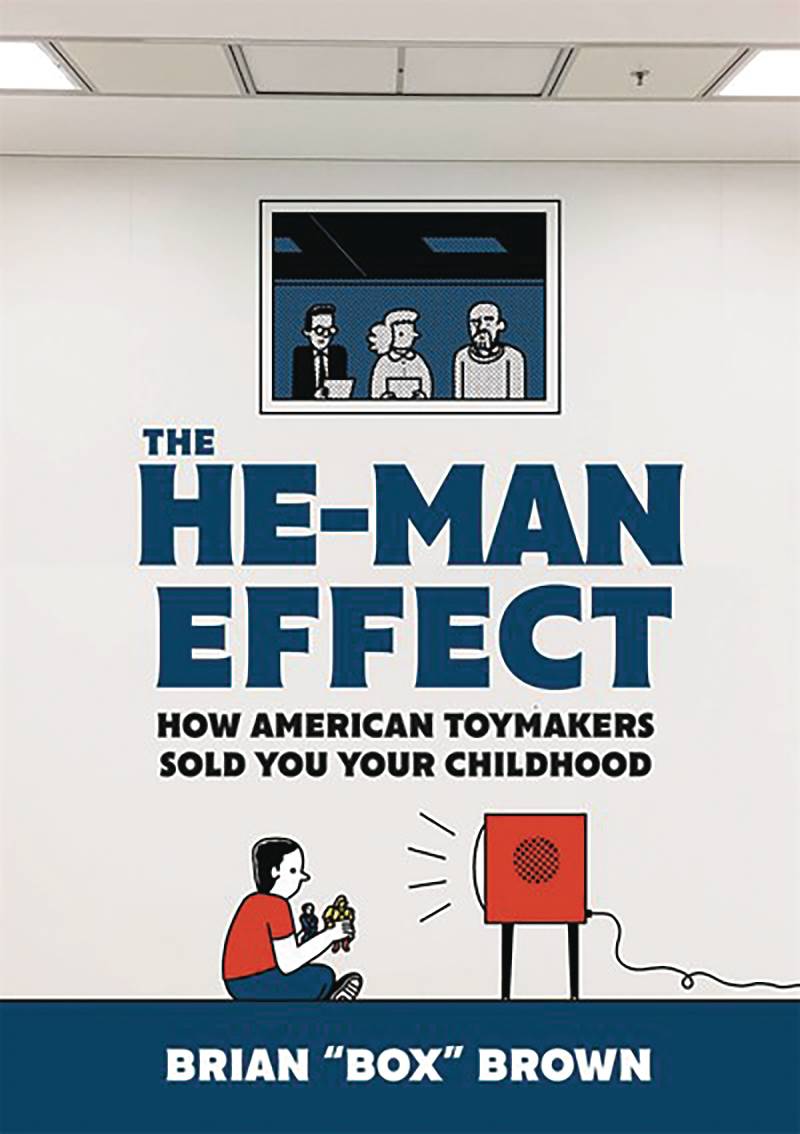 THE HE-MAN EFFECT: HOW AMERICAN TOYMAKERS SOLD YOUR CHILDHOOD HC
Brian "Box" Brown brings history and culture to life through his comics. In his next graphic novel, he unravels how marketing that targeted children in the 1980s has shaped adults in the present.
Powered by the advent of television and super-charged by the deregulation era of the 1980s, media companies and toy manufacturers joined forces to dominate the psyches of American children. But what are the consequences when a developing brain is saturated with the same kind of marketing bombardment found in Red Scare propaganda?
In The He-Man Effect, Brown shows us how corporate manipulation brought muscular, accessory-stuffed action figures to dizzying heights, bringing beloved brands like He-Man, Transformers, My Little Pony, and even Mickey Mouse himself into the spotlight.
(W) JESSICA WALTON (A) ASKA
Maisie is on her way to Fancon! She's looking forward to meeting her idol, Kara Bufano, the action hero from her favorite TV show, who has a lower-leg amputation, just like Maisie. But when Maisie and her mom arrive at the convention center, she is stopped in her tracks by Ollie, a cute volunteer working the show. They are kind, charming, and geek out about nerd culture just as much as Maisie does. And as the day wears on, Maisie notices feelings for Ollie that she's never had before. Is this what it feels like to fall in love?
Perfect for fans of Heartstopper and Laura Dean Keeps Breaking Up with Me, this graphic novel debut is a fresh, one-of-a-kind story that celebrates the excitement of meeting someone special for the first time.
(W) KYLE STARKS (A/CA) PIOTR KOWALSKI
A brand-new meta-horror story that's Cabin in the Woods meets Tucker and Dale vs. Evil. Haven't you always wondered what slasher monsters-the masked home invasion family, the mindless unkillable monster, the serial killer trapped in a doll-what they do for those couple of years in-between their murder sprees? They're at Wilmhurst-a gated community in the middle of nowhere where they relax-or try to-until they get the call to go out and kill again.
Connor Hayes survived his first slasher in summer camp. A handful of years later he barely escaped a psychopath who built torture puzzles for his victims. Since then he's been training and planning for running into these creatures again. He's a respected special agent. And now he knows where the monsters lie and he's planning for war. Collects Where Monsters Lie #1-4.
Graphic Novels & Collections!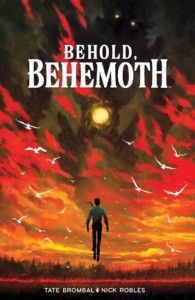 (W) TATE BROMBAL (A/CA) NICK ROBLES
A social worker's world crumbles after his brother's death, with sleepless nights haunted by vivid nightmares of a terrifying monster.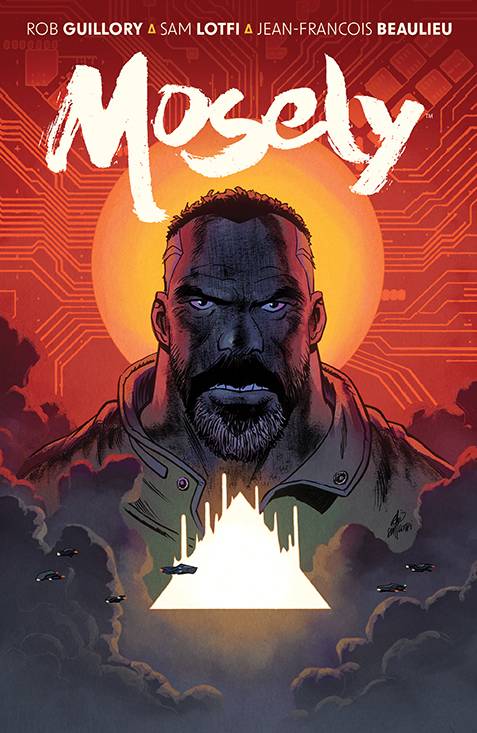 (W) ROB GUILLORY (A/CA) SAM LOTFI
Mosely is a bitter old janitor on a mission from a higher power: to unleash holy Hell upon the "too big to fail" Tech Gods.
(W) ALEX PAKNADEL (A/CA) CASPAR WIJNGAARD
Alex Paknadel & Caspar Wijngaard present a primal vision of humanity gone terribly wrong in this visually stunning original sci-fi tale.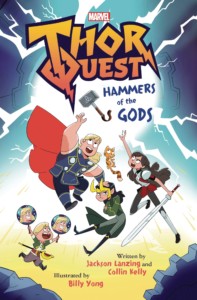 (W) JACKSON LANZING, COLLIN KELLY (A/CA) BILLY YONG
Thor & Loki are kids! Hanging out with friend Fandral and their babysitter Sif as they crave adventure and excitement.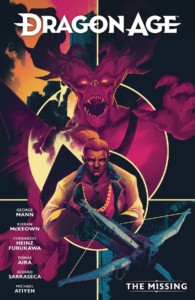 (W) GEORGE MANN (A) VARIOUS (CA) ALVARO SARRASECA
A new story leading directly into Dragon Age: Dreadwolf, the fourth video game in BioWare's legendary fantasy series!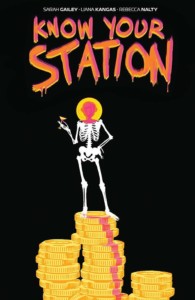 (W) SARAH GAILEY (A) LIANA KANGAS (CA) BECCA CAREY
The rich go to space and leave the poor to die. But the 1% won't be safe for long… because a murderer is on the loose!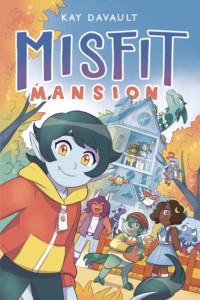 Foster's Home for Imaginary Friends meets Hilda in this spooky and sweet new younger reader graphic novel full of monster kids!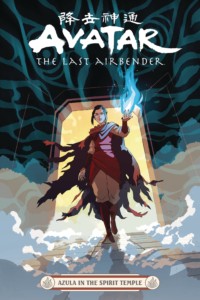 AVATAR LAST AIRBENDER AZULA IN SPIRIT TEMPLE TP
(W) FAITH ERIN HICKS (A) PETER WARTMAN (CA) ADELE MATERA
After a failed attack on her latest target, Azula finds herself in a mysterious forest temple inhabited by a solitary monk…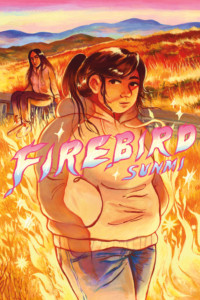 When she starts tutoring a charismatic lesbian high-school senior, friend to everyone, Caroline is flustered… but intrigued.
(W) STEPHANIE PHILLIPS (A) GIULIA LALLI (CA) DAN PANOSIAN
A retired Muay Thai champion takes in a troubled foster teen and decides to train her. A story of found family and choosing to fight.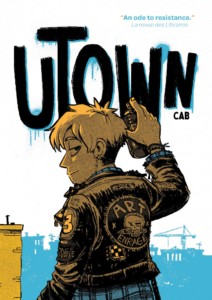 When gentrification shows up at his doorstep, he must face the fact that the town he grew up in is no longer his safe haven.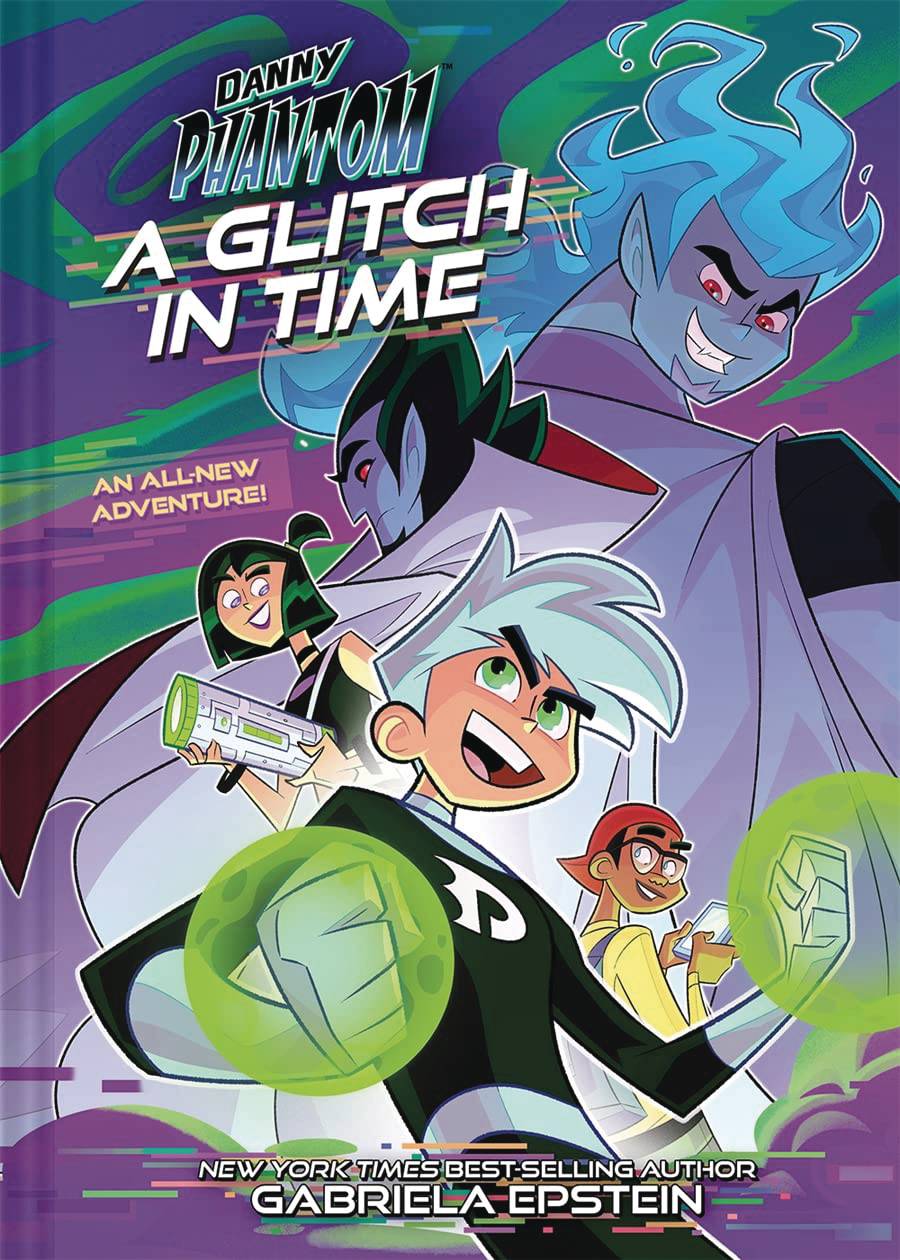 This all-new graphic novel based on Nickelodeon's animated series Danny Phantom takes readers on a time traveling adventure!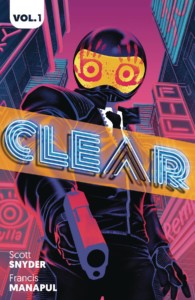 (W) SCOTT SNYDER (A) FRANCIS MANAPUL
Neurological filters have made it so we can view reality however we like: Old Hollywood monochrome, zombie apocalypse, anime…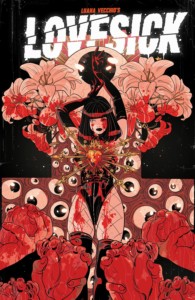 On the dark web, subscribers pay a high price to be maimed, tortured, and killed by ruthless and irresistible dominatrix DOMINO.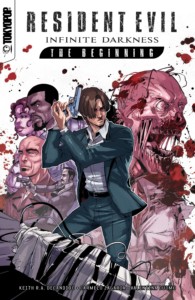 RESIDENT EVIL INFINITE DARKNESS BEGINNING TP
(W) KEITH R. A. DECANDIDO (A/CA) CARMELO ZAGARIA & VALENTINA CUOMO
An original story from the world of Resident Evil. This prequel features fan-favorite character Leon!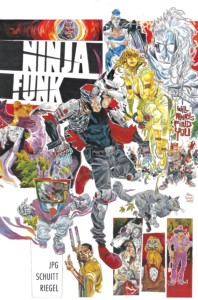 (W) JPG, STEVE SCHUITT (A/CA) ALEX RIEGEL
Guardians of the Galaxy meets Borderlands as a motley crew of electronic musicians fights to restore their dying planet.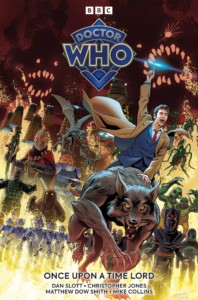 DOCTOR WHO ONCE UPON A TIMELORD GN
(W) DAN SLOTT (A) MATTHEW DOW SMITH, MIKE COLLINS (A/CA) CHRISTOPHER JONES
From Eisner award-winning Dan Slott that sees Martha captured. Plus a 9th Doctor & Rose story!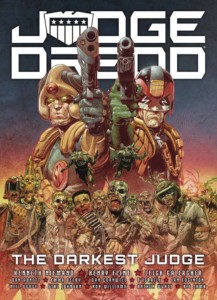 JUDGE DREDD DARKEST JUDGE TP
(W/A) VARIOUS (CA) CLIFF ROBINSON
The latest Judge Dredd epic, featuring zombies infecting the whole 2000 AD multiverse in this fast-paced standalone horror story!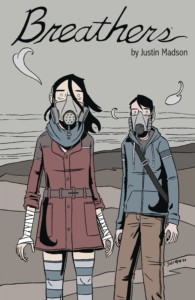 Even when our own planet can no longer sustain us, humanity clings to life in this thoughtful dystopia where a single breath of "fresh" air can kill.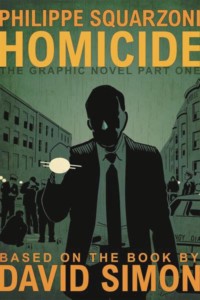 (W) PHILIPPE SQUARZONI, DAVID SIMON (A/CA) PHILIPPE SQUARZONI
The true crime-book from creator of HBO's The Wire, is reenvisioned in this first volume of a gritty, cinematic graphic novel duology.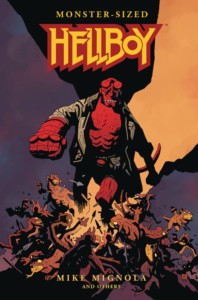 (W) MIKE MIGNOLA (A) DUNCAN FEGREDO, DAVE STEWART, CLEM ROBINS
Finally, a physical format to fit the scope of the saga! Brought together by Mike Mignola and Dark Horse in one giant-sized 1500+ page tome!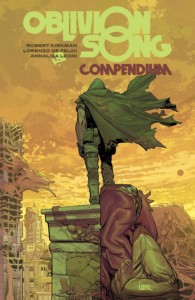 OBLIVION SONG COMPENDIUM TP
(W) ROBERT KIRKMAN (A) ANNALISA LEONI (A/CA) LORENZO DE FELICI
The entire series, collected in a single volume! A decade ago, 300,000 citizens of Philadelphia were suddenly lost in Oblivion.
ROYAL CITY COMPENDIUM TP VOL 01
Follow the lives, loves, and losses of a troubled family and a vanishing town. Collects ROYAL CITY #1-14.
ART OF INVINCIBLE SEASON 1 HC
Exclusive designs, key art, and more! Includes interviews with key creatives, including original creators Robert Kirkman & Cory Walker.
TMNT X STRANGER THINGS #1
(W) CAMERON CHITTOCK (A/CA) FERO PE
Eleven, Max, Dustin, Mike, Will, and Lucas are looking forward to a nonthreatening, fun-filled trip to New York City. With the gang hundreds of miles from Hawkins, they're sure to catch a break this time! That is, until they encounter a threat both bizarre and familiar… and some allies that are just bizarre! This summer, the kids from Hawkins meet the Teenage Mutant Ninja Turtles!
THE HUNGER AND THE DUSK #1
(W) G WILLOW WILSON (A/CA) CHRISTIAN WILDGOOSE
Hugo and World Fantasy Award-winning writer G. Willow Wilson and all-star artist Chris Wildgoose invite readers to experience love on the brink of extinction in their new ongoing high fantasy tour de force! In a dying world, only humans and orcs remain-mortal enemies battling for territory and political advantage. But when a group of fearsome ancient humanoids known as the Vangol arrive from across the sea, the two struggling civilizations are forced into a fragile alliance to protect what they have built. 
SIRENS OF THE CITY #1 (OF 6)
(W) JOANNE STARER (A/CA) KHARY RANDOLPH
New York City. 1980s. Runaway teen Layla struggles to survive on the mean streets, far from home. But now every supernatural creature from the darkest corners of the urban grime is after Layla… and the child-to-be she never wanted growing inside her…. This gritty urban fantasy created by Joanne Starer (The Gimmick) and Excellence's Khary Randolph shines a light on bodily autonomy in a patriarchal world.
(W) CHRIS YOST (A/CA) VAL RODRIGUES
Chris Yost, co-creator of X-23, writer of hundreds of X-men issues and films and shows like Thor: Ragnarok and The Mandalorian, returns to comic books with Val Rodrigues to weave together Dark Fantasy and action-packed SciFi in UNNATURAL ORDER! After the fall of the Britons and the Roman invasion of Hibernia, the captive known only as the Druid is released, sending a darkness across the world… an age of horrors, of fire and entrails. As the innocent burn in the Wicker fields, those who would resist learn of the existence of a man who even the Druid fears. For it is this prisoner, a soldier from a different time, who alone knows the Druid's secret: this is not how the world is supposed to be.
(W) TOM GARCIA & RYAN SARGEANT (A/CA) BEN TEMPLESMITH
Tom Garcia and Ryan Sargeant, the hosts of the Comic Tom 101 YouTube Channel with over 12 million views, team up with legendary horror artist BEN TEMPLESMITH (30 Days of Night) for this three-issue story of suspense and survival. Equal parts Lost and Alien, with a Lovecraftian twist, Crashdown delivers a dark vision of our world's final days. The Earth is dead. Humanity's last hope is the distant planet EMPYREAN and the ship full of colonists ready to repopulate our civilization. But what happens when their new home doesn't want them there and it fights back?
(W) CLIFF BLESZINKSI & ALEX DE CAMPI (A) SANDY JARRELL (CA) JUAN FERREYRA
Game design genius CLIFF BLESZINSKI (Gears of War, Fortnite) makes his comics debut with critically acclaimed writer ALEX DE CAMPI (DRACULA, MOTHERF**KER!, PARASOCIAL) and fan-favorite artist SANDY JARRELL (Bombshells, Lynx)! Blade Runner-style action mixes with big emotions as stray dog Scrapper and his buddy Tank fight for justice against the totalitarian forces of a post-apocalyptic domed city. But when the fight comes to his home, Scrapper will face losing what's most important to him-and gain a terrifying truth in the process. (Don't worry, Mom. The dog doesn't die.)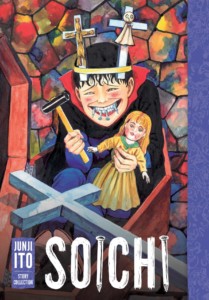 Ten tales that celebrate the sinister and hilarious world of Junji Ito's favorite antihero, Soichi! The latest in the Junji Ito Collection.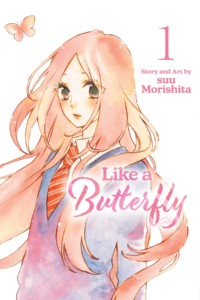 LIKE A BUTTERFLY GN VOL 01
After a karate boy rescues her from an unwelcome admirer, Suiren finds herself captivated by him. But she is too shy to speak to anyone.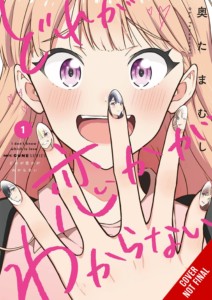 I DONT KNOW WHICH IS LOVE GN VOL 01
With graduation approaching, Mei Soraike tries to confess her love to her best friend…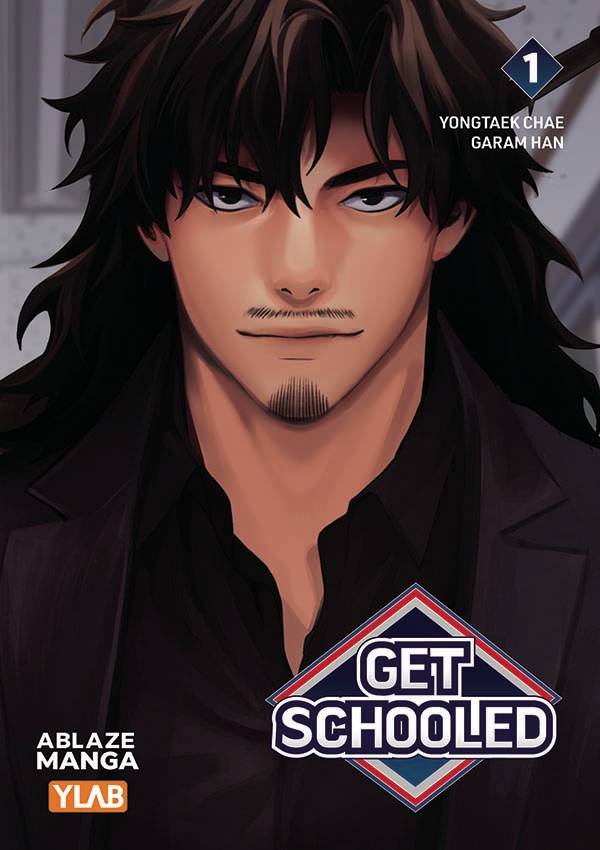 (W) Yongtaek Chae (A/CA) Garam Han
It is the near future, and student violence in schools is out of control. A teacher is murdered, and the news goes everywhere.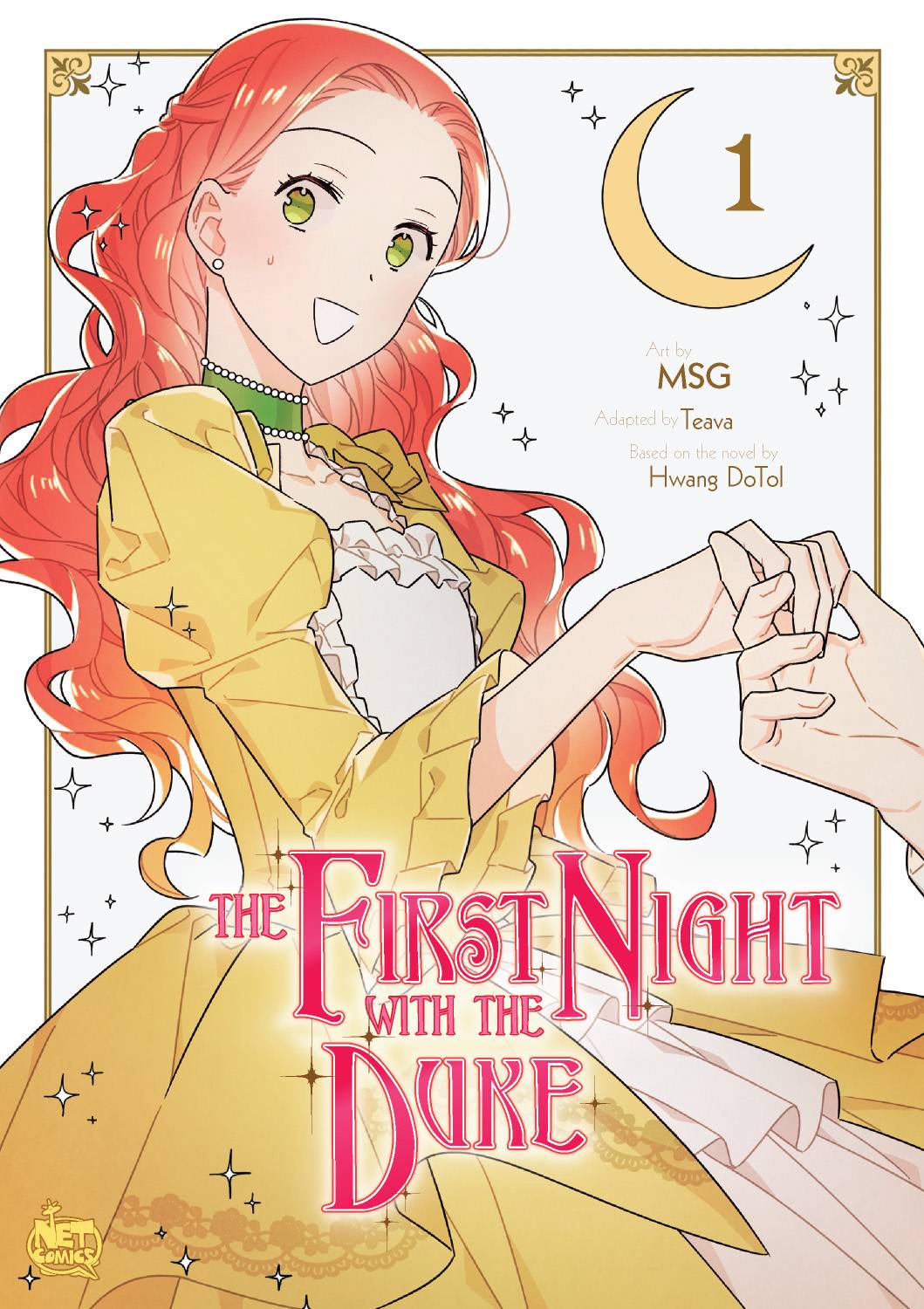 FIRST NIGHT WITH DUKE GN VOL 01
(W) HWANG DOTO TEAVA (A/CA) MSG
One morning, a girl wakes up and discovers she'd been transported into a romance novel.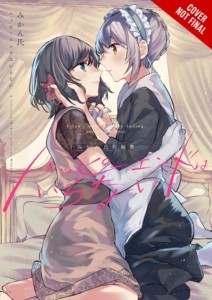 I DONT NEED A HAPPY ENDING GN
Dive into a tantalizing mix of sweet and spicy, an anthology collection of girls love stories from the author of Assorted Entanglements!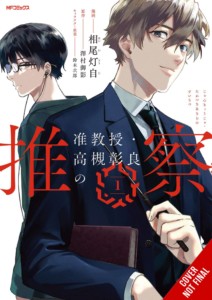 ASSOCIATE PROFESSOR AKIRA TAKASUKIS CONJECTURE GN VOL 01
(W) MIKAGE SAWAMURA (A) TOJI AIO
A uni student who can detect lies.
DISNEY MANGA STITCH & SAMURAI COMPLETE COLLECTION TP
Stitch's spaceship malfunctions and makes an emergency landing… not in Hawaii, but in sengoku-era Japan!
NOT SEW WICKED STEPMOM GN VOL 01
A princess who suffered under her cruel stepmother until a children's clothing designer is reborn as her!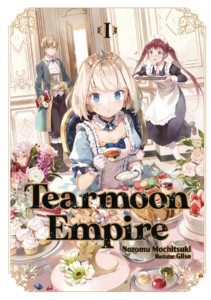 (W) NOZOMU MOCHITSUKI (A) MIZU MORINO
As the flames of revolution scour the Empire, its selfish princess is beheaded… only to wake up in the past as her twelve-year-old self!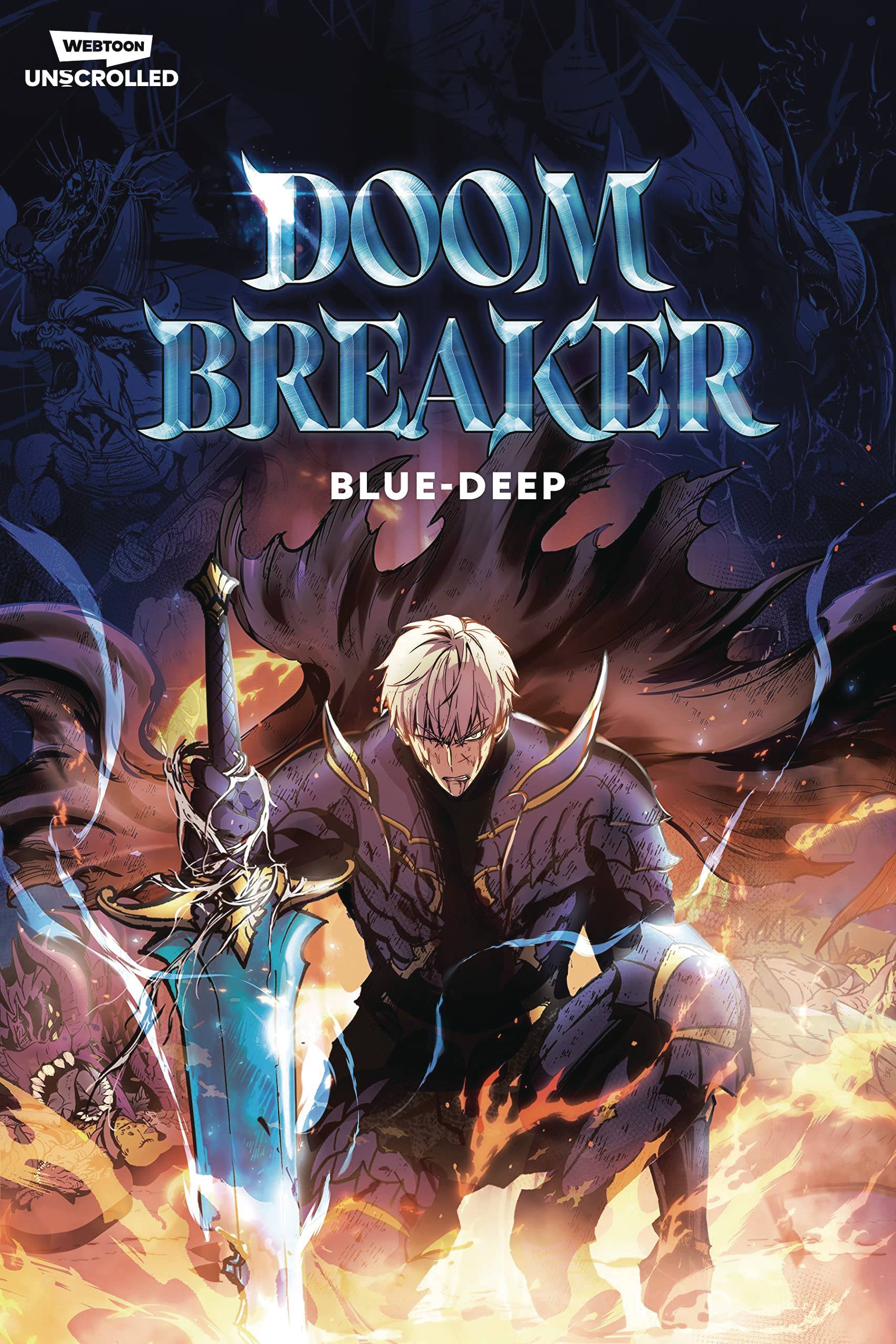 Zephyr is the last human in a world abandoned by the gods. After being slain by Tartarus, the Demon Lord, all of humanity seems lost.
ARMS OF THE DRAGON VOL 01
(W) MARCUS KWABENA & JOHN LAWRENCE (A) CHRIS KRADY
Sometimes, when everything is taken away, all that's left is the streets… find yourself in the slums of Shindjin.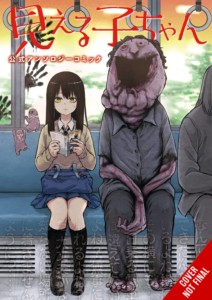 MIERUKO CHAN ANTHOLOGY GN
The creepy, the crawly, the grotesque-the daily lives of Miko and friends when ghostly monsters lurk around every corner!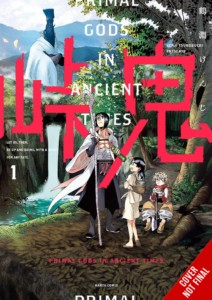 TOUGE ONI PRIMAL GODS ANCIENT TIMES GN VOL 01
In the ancient kingdom of Yamato, there was a time when the gods and humans coexisted.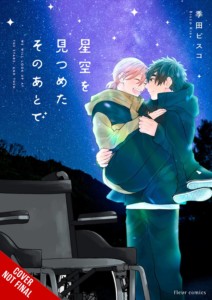 AFTER WE GAZED AT STARRY SKY GN
A wheelchair-bound designer visits the planetarium he worked for, he meets the photographer.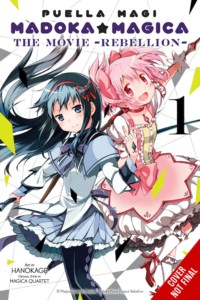 PUELLA MAGI MADOKA MAGICA MOVIE REBELLION COMP OMNIBUS ED TP
(W) MAGICA QUARTET (A) HANOKAGE
Complete deluxe omnibus manga adaptation!
If anything jumped out to you, remember to message us or let us know next time you're in the shop! You get a text the second it arrives in the shop and we place a copy aside just for you so you don't miss out!
We do these each month so keep an eye out for the next post!
Have a great month and happy reading 💚