The April issue of PREVIEWS has arrived so here are our picks from what's arriving in June! We've separated our Marvel Previews Picks as well as our DC Comics Picks, which you can find over on The Blog! As always, if you see anything you like make sure to let us know by shooting us a message!
(W) Matthew Klein (A) Morgan Beem
House meets Gotham Central in this powered up medical drama featuring a prized physician caught amid recovery from addiction and a polarizing campaign aimed to strip superpowered humans of healthcare rights.
Rose Osler is a specialist. Her focus? Patients with Powers… at a hospital with a No Powered Patients policy. When a battle between Boston's protectors and destroyers erupts, Rose is trapped between saving the city's beloved hero by day and greatest villain at night. Except Rose could become a casualty when she's forced to risk her recovery. As Rose pushes past her limits to save everyone else, will she be able to save herself?
From the mad genius behind Chainsaw Man and Look Back comes a new story about coping with loss.
Yuta's moviemaking career started with the request from his mother to record her final moments. But after her death, Yuta meets a mysterious girl named Eri who takes his life in new directions. The two begin creating a movie together, but Eri harbors an explosive secret.
Nazuna Saito began making comics late. She was in her forties when she submitted a story to a major Japanese publishing house and won an award for newcomers. 
Offshore Lightning collects Saito's early work as well as two recent graphic novellas "In Captivity" (2012) and "Solitary Death Building" (2015), both focused on aging and death.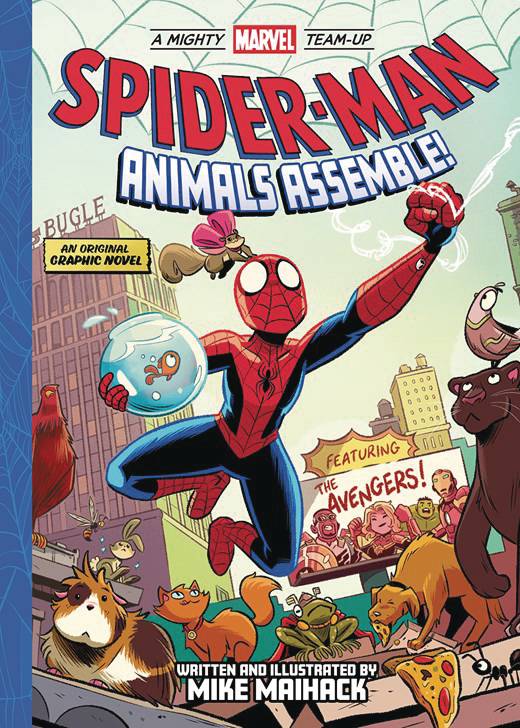 MIGHTY MARVEL TEAM-UP SPIDER-MAN ANIMALS ASSEMBLE
When the Avengers are assembled to contain a super threat in New York City, Spider-Man is given the most important job of all: to make sure all the Avengers' super pets are safe! Spider-Man wants in on the bad guy fighting action, but with great power comes great pet sitting.
Featuring fan favorite Avengers like Captain America, Captain Marvel, and Black Panther, this fun and funny original graphic novel sees the mighty web-slinger teaming up with the most unlikely of heroes to save the day!
(W) Hubert (A) Vincent Mallie
Once upon a time there was a fallen knight, who believed that saving a princess would allow him to atone for his crimes. Once upon a time there was a dark princess, who believed that it was up to her to atone for the crimes of her parents… Banished for a fault that forever taints his reputation, Arzhur wanders from tavern to field of battle in search of the next contract which will fill his purse. One night, three mysterious old women offer him to regain honor and fortune if he frees the daughter of a neighboring king, held captive in the ruins of an abandoned castle. But Islen is not the damsel in distress that he expected to save.
Magnified by the virtuoso art of Vincent Mallié, Hubert questions the weight of family heritage and delivers, under the finery of a tale, an intimate reflection on our inner monsters.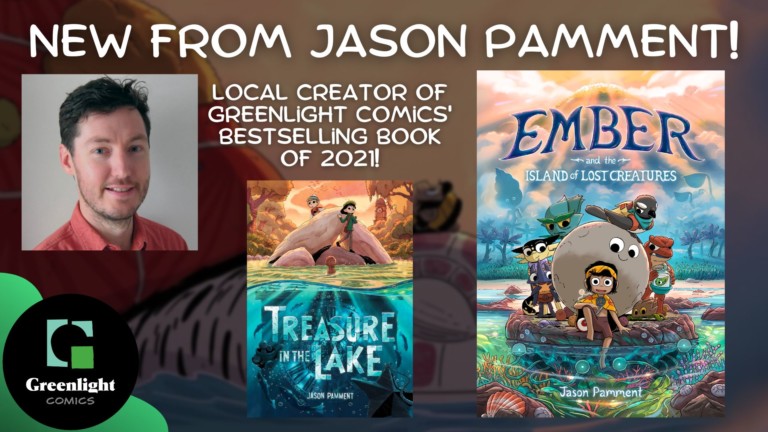 From Treasure in the Lake's Jason Pamment comes a story of friendship and self-discovery, in a gorgeously illustrated world perfect for fans of Hilda and Over the Garden Wall.
Fitting in can be hard, especially when you're as small as Ember, a tiny boy living alone in a city of giants. But Ember's luck changes when he meets Lua, a kindly sea turtle, who escorts him across the ocean to a school for little creatures on a wondrous island. Here, Ember learns that first days can be hard, too, especially when they involve bizarre, fantastical cave-dwellers, ferocious storms, and classmates that, from the very start, aren't at all interested in making friends. As he struggles to adapt to this new world, Ember finds himself at the heart of an otherworldly mystery, facing a strange monster from the deep that threatens everything he holds dear. On the surface, Ember's classmates may seem of little help, but any good student of nature knows appearances can be deceiving—and friendship can come from the most unexpected of places.
"The story is inspired by my own childhood experiences of starting new schools, as well as the many school holidays on the Yorke Peninsula in South Australia 🐚🏝" – Jason Pamment
Graphic Novels & Collections!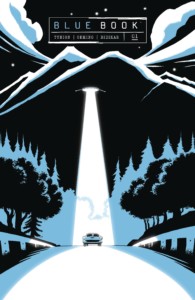 (W) James TynionIV (A) Michael Avon Oeming
An ambitious, non-fiction experience depicting real UFO abductions with an eye to capturing the strange essence of those encounters.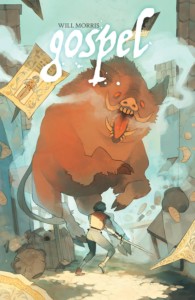 (W) Will Morris (A) Will Morris (CA) Ver
Inspired by Miyazaki, set in the chaos of King Henry VIII's reign. A thrilling fantasy adventure that explores the truth behind the stories we tell.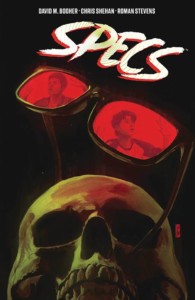 (W) David M. Booher (A) Chris Shehan (CA) Skylar Patridge
Small town. Ohio, 1986. All Kenny and Ted want is to not feel like outcasts. What happens when a pair of X-ray glasses mysteriously appear?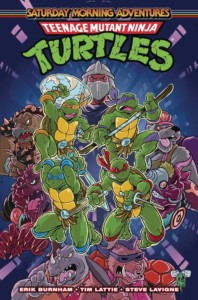 TMNT SATURDAY MORNING ADVENTURES TP VOL 01
(W) Erik Burnham (A) Tim Lattie
Discover four "lost episodes" that follow in the radical two-toed footsteps of the classic series.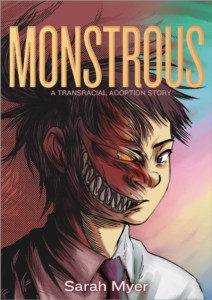 A poignant young adult graphic memoir about a Korean-American girl who uses fandom and art-making to overcome racist bullying.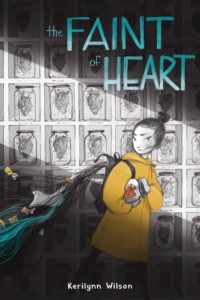 A scientist discovered that all sadness, anxiety, and anger disappeared when you removed your heart. And that's all it took.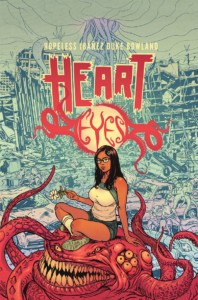 (W) Dennis Hopeless (A/CA) Victor Ibanez
Sanity-eating monsters ended humanity. The unlucky few who survived now hide in the cracks of a broken world. Then Rico met Lupe.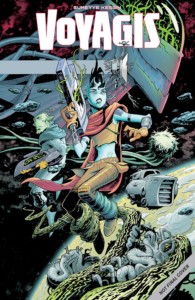 (W) Sumeyye Kesgin (A) Ellie Wright (A/CA) Sumeyye Kesgin
From the artist of 'Elsewhere', what if one of the VOYAGER probes reached an uninhabitable planet laid to waste by a wandering black hole?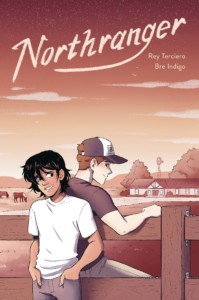 (W) Rey Terciero (A) Bre Indigo
Inspired by the gothic romance of Jane Austen's Northanger Abbey comes a modern story of romance for today's teen reader.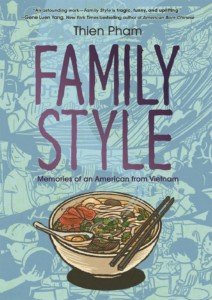 FAMILY STYLE MEMORIES OF AN AMERICAN FROM VIETNAM GN
Details the author's childhood immigration to America through particularly meaningful food.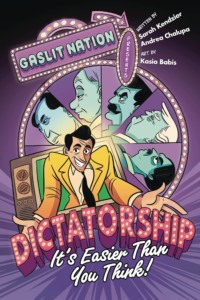 DICTATORSHIP ITS EASIER THAN YOU THINK HC
(W) Sarah Kendzior, Andrea Chalupa (A) Kasia Babis
They'll show you how to silence critics, weaponize citizens, and even prolong your inevitable downfall!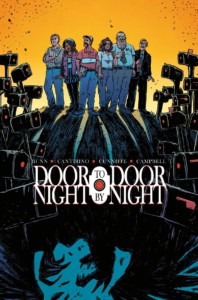 DOOR TO DOOR NIGHT BY NIGHT TP VOL 01
(W) Cullen Bunn (A/CA) Sally Cantirino
When they discover a terrible secret their eyes open to a world full of real monsters hidden everywhere.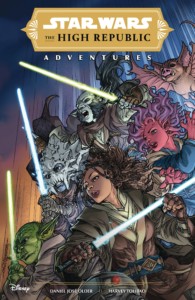 STAR WARS HIGH REPUBLIC ADVENTURES TP VOL 01 THE COMPLETE PHASE 1
(W) Daniel Jose Older (A) Harvey Tolibas
Collects the all-ages 'Star Wars: The High Republic Adventures' series.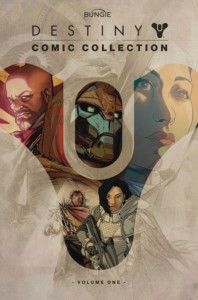 DESTINY COMIC COLLECTION HC
This 144-page volume includes Bungie's comic collection plus never before seen stories and exclusive content from featured artists!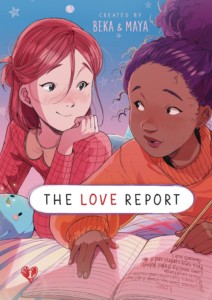 BFFs Grace and Lola try to unravel the mystery of romance in this first book of the series from a French creative team!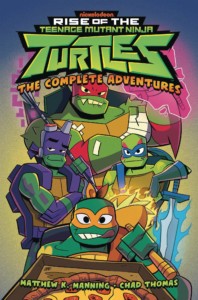 RISE OF TMNT TP COMPLETE ADVENTURES
(W) Matthew K. Manning (A) Chad Thomas
Three stories in one book! Join Raph, Leo, Donnie, and Mikey in these exciting new adventures.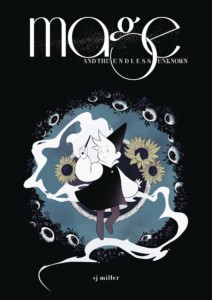 MAGE & THE ENDLESS UNKNOWN GN
Follow the wordless Mage and his companions as they travel through a shadowy fantasy full of monsters.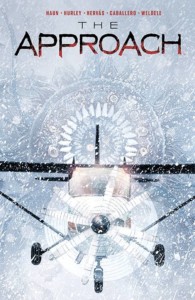 (W) Jeremy Haun, Jason A. Hurley (A) Jesus Hervas (CA) Jeremy Haun
In this turbulent horror from Jeremy Haun, Jason A. Hurley and Jes s Hervás, a storm is coming… and it's bringing more than bad weather.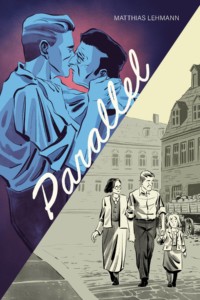 Taking place between the end of WWII and the 80s, we see Karl's efforts to comply with society in order to keep his sexuality a secret.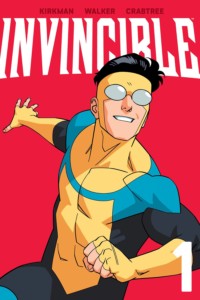 INVINCIBLE TP VOL 01 NEW EDITION
(W) Robert Kirkman (A) Bill Crabtree (CA) Dave McCaig (A/CA) Cory Walker
All-new softcover editions to collect the entire series from the very beginning, with stunning new covers from CORY WALKER & DAVE McCAIG.
(W) Robert Kirkman (A) Matheus Lopes (A/CA) Lorenzo De Felici
The blockbuster OBLIVION SONG team of ROBERT KIRKMAN & LORENZO DE FELICI debut the biggest new comic book series of 2023 with the launch of AN ALL-NEW SHARED UNIVERSE and a SURPRISE you won't see coming!
War rages around the Sacred Ring, where the last remnants of two worlds have collapsed around a black hole in a never-ending war. However, when pilot Darak and his rival Solila both crash on a desolate planet, these two enemies must find a way to escape together. But are they alone on this strange planet? And what dark forces await that threaten the entire universe?
(W) LaToya Morgan, Jai Jamison (A) Wilton Santos (CA) Mateus Manhanini
Ten years after the events of the blockbuster Creed III, Amara Creed is on her own path, stepping outside her father Adonis Creed's shadow and training like there's no tomorrow. But when her division opponents no longer present a challenge, Amara's drive will have her following in her father's footsteps, going underground. She'll also need the perfect trainer, but perfection comes with tangled strings attached.
Superstar writers LaToya Morgan (Dark Blood, AMC's The Walking Dead) and Jai Jamison (Superman & Lois), artist Wilton Santos (Break Out), alongside Creed III director and star Michael B. Jordan bring Creed to comics in a story no fan of the franchise can afford to miss!
(W) John Layman (A/CA) Jok
Life in hell ain't easy. Demons try to torture you for all eternity. Monsters want to eat you. There's a stunning lack of reliable indoor plumbing. And it's almost impossible to get ice cream. At least, until today, when three condemned teens and their annoying tagalong demon frenemy embark on a daring scheme to hijack a demon lord's delivery truck. What happens next will take them on an epic journey across the underworld, an infernal excursion of nonstop excitement, danger, and adventure.
Presenting a devilishly fun new series from multiple Eisner-winning writer/letterer JOHN LAYMAN (CHEW, Suicide Squad: Kill Arkham Asylum) and Argentinian superstar artist JOK.
THE ODDLY PEDESTRIAN LIFE OF CHRISTOPHER CHAOS #1
(W) Tate Brombal, Nick Robles (A) Isaac Goodhart (CA) Nick Robles
From the New York Times-bestselling and multi-Eisner award-winning writers of Something is Killing the Children, The Department of Truth, and House of Slaughter; and the artist on Victor and Nora: A Gotham Love Story comes this LGBTQ+ horror-hero coming-of-age series that's Invincible meets Doom Patrol.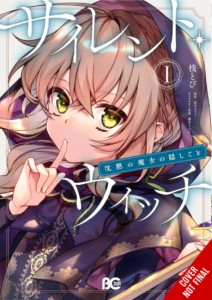 SECRET SILENT WITCH GN VOL 01
(W) Matsuri Isora (A/CA) Tobi Tana, Nanna Fujimi
The only mage who can use unchanted magecraft. But under all the fancy titles… she's also the shyest girl you'll ever meet!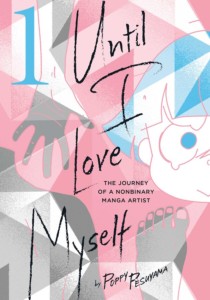 UNTIL I LOVE MYSELF GN VOL 01
Still reeling from being born into a body they hate, Pesuyama confronts their past, their friends, and even their family.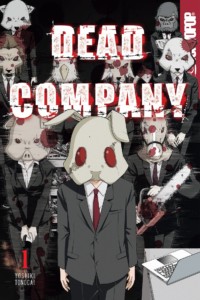 A young man who survived a real-life battle royale game three years ago, and who has been struggling to live a normal life since then.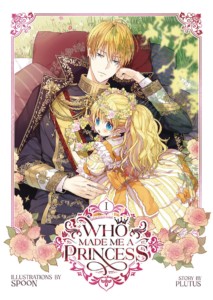 WHO MADE ME A PRINCESS GN VOL 01
In full-color, a modern woman is reincarnated as the doomed princess in a romance novel.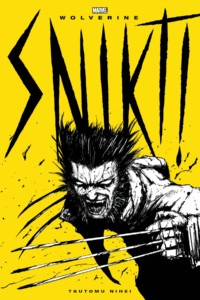 Fresh off the success of his hit series Blame!, Tsutomu Nihei connected with Marvel Comics to bring Wolverine to new dark places.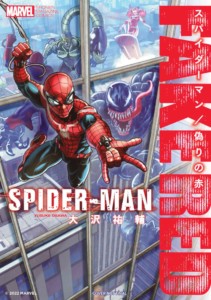 Yu's new school is awful. But everything changes when he finds one of Spider-Man's costumes abandoned in an alleyway.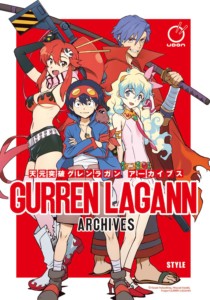 An epic 488-page ultimate collection of illustrations from this landmark action packed and quirky mecha filled anime series.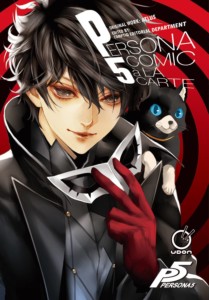 PERSONA 5 COMIC A LA CARTE GN
Over a dozen artists dive into the daily lives of Joker, Futaba, Ryuji, and the rest of the Phantom Thieves of Hearts.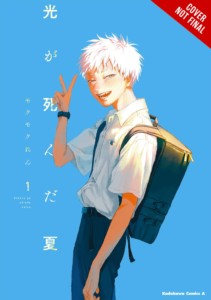 SUMMER HIKARU DIED GN VOL 01
Two boys lived in a village: The two did everything together… until the day Hikaru was encompassed by a mysterious light.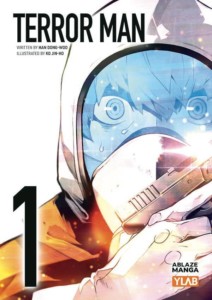 (W) Dongwoo Han (A/CA) Jinho Ko
Using his "Eyes of Misfortune" he spots unfortunate events. Disguising himself as a terrorist, he starts to save people from danger.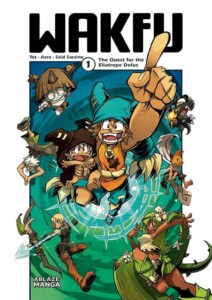 WAKFU GN VOL 01 QUEST FOR ELIATROPE DOFUS
(W) Azra (A/CA) Said Sassine
From TOT, the creator of the anime hit, comes this exciting new manga series!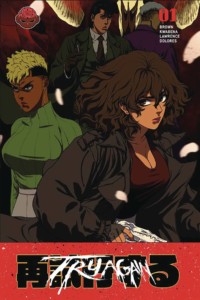 (W) Will Brown, Marcus Johnson, John Lawrence (A) Win Dolores
Danielle is one of the Underworld's most renowned hitmen. Despite her success, memories from her past are bleeding into the present.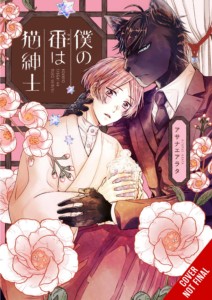 MY MATE IS A FELINE GENTLEMAN GN
He's gotten used to being treated as a mere plaything, but to his surprise, he's now treated kindly.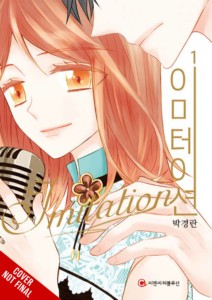 A member of a small idol group dreams of fame. Little did she know that she'd go viral so soon… by embarrassing herself live on tv!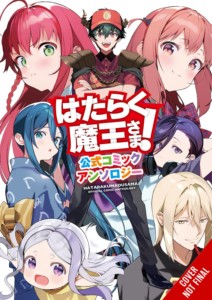 DEVIL IS PART-TIMER ANTHOLOGY GN
The Devil King and his friends have a bunch of wacky adventures, from weddings to deserted islands!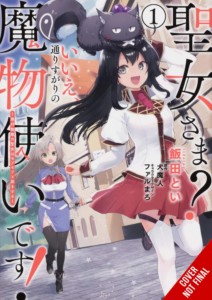 SAINT NOPE MONSTER TAMER PASSING THROUGH GN VOL 01
(W) Inumajin (A) Iidatoy (CA) Inumajin (A/CA) Falmaro
She sets off on a quest to gather as many fluffy creatures as she can get her hands on!
If anything jumped out to you, remember to message us or let us know next time you're in the shop! You get a text the second it arrives in the shop and we place a copy aside just for you so you don't miss out!
We do these each month so keep an eye out for the next post!
Have a great month and happy reading 💚