The March issue of PREVIEWS has arrived so here are our picks from what's arriving in May! We've separated our Marvel Previews Picks as well as our DC Comics Picks, which you can find over on The Blog! As always, if you see anything you like make sure to let us know by shooting us a message!
An absurdist, psychedelic crime fantasy / graphic novella from an acclaimed artist and printmaker.
The Astounding Magnus has been hypnotizing audiences at the Feedbag cocktail bar with his resplendent dancing dog act, Salome, and her "Serpentine Dance of the Seven Veils." Yet despite his success, the pearl of life has lost its luster for Magnus. He visits the psychologist, Dr. Silkini, who promises to massage Magnus's id into a higher dimension: the pearly gates of full life satisfaction. Meanwhile, Salome's crowd-pleasing performances have attracted unwanted attention from sinister forces who want to know the dog's secret.
Daria Tessler's new graphic novella, Salome's Last Dance, showcases her phenomenal talent for incorporating elements of collage and pen-and-ink illustration to create a beautifully phantasmagoric
experience under the guise of an absurdist, psychedelic fantasy (including an extended visual tour de force depicting a hallucinogenic tea trip), one that favorably compares to Yellow Submarine or the comics of Jim Woodring. Tessler's rich ear for language and sharp sense of humor also liven every inventively stunning page of Salome's Last Dance.
Born in Finland, Daria Tessler is a cartoonist and printmaker based in Portland, OR. Her books include Cult of the Ibis, Loop of the Sun, and Music of Changes. She also creates silkscreen prints, stationary, and more that can be found on her website.
EVERYTHING IS FINE GN VOL 01
We need to forget. You know as well as I do. Sam and Maggie are a normal couple, in a normal house, in a normal neighborhood. There is nothing strange about their heads, their neighbors, or their sweet little dog. Everything is fine. This is the story of a couple doing their best to get by in a world where things are absolutely, totally, and unquestionably fine. Collecting chapters 1-16 of the hit comic.
"The drawings in Everything Is Fine are simple, but this only adds to how disturbing the story is. One of this comic's most terrifying aspects is how there are scenes in which a character says something ominous, but, because of their cat head, their expression remains completely unchanged, with only a slight shadow casting on their face. What makes Mike Birchall's Everything Is Fine so good is how subtle it is. There's such a disquieting nature about the story that makes readers uncomfortable, paralleling the experiences Maggie feels in the comic. Everyone knows there's something wrong, and things aren't as fine as they seem on the outside. However, nobody can pinpoint what it is. With so much mystery surrounding who is behind the totalitarian system, and whether Maggie and Sam will break free, it will be a while before everything is trully fine." – Hilary Leung (Features and News Writer for CBR.com)
HITLER GN SHIGERU MIZUKI (NEW PRINTING)
Seventy years after his death, Adolf Hitler remains a mystery. With Shigeru Mizuki's Hitler, the manga-ka (Kitaro, NonNonba, Showa: A History of Japan) delves deep into the history books to create an absorbing and eloquent portrait of Hitler's life. Beginning with Hitler's time in Austria as a starving art student and ending with a Germany in ruins, Shigeru Mizuki retraces the path Hitler took in life, coolly examining his charismatic appeal and his calculated political maneuvering.
In Mizuki's signature style, which populates incredibly realistic backgrounds with cartoony people, Japan's most famous living cartoonist has created an overview of Hitler's life as fascinating as it is informative.
TEGAN AND SARA GN VOL 01 JUNIOR HIGH
Before the indie-pop duo Tegan & Sara took the world by storm, Tegan and Sara Quin were identical twins trying to find their place in a new home and new school. From first crushes to the perils of puberty, surviving junior high is something the sisters plan to face side-by-side, just like they always have. But growing up also means growing apart, as Tegan and Sara make different friends and take separate paths to understanding their queerness. For the first time ever, they ask who one sister is without the other. Set in the present-day, this fictionalized autobiography offers a glimpse at Tegan and Sara before they became icons, exploring their shifting sisterhood, their own experiences coming out, and the first steps of their musical journey.
A prequel of sorts to their New York Times-bestselling adult memoir High School, it's the story of the people they are now, and how so many of the trials they faced in their youth not only brought them to music stardom, but to a rock-solid relationship with each other.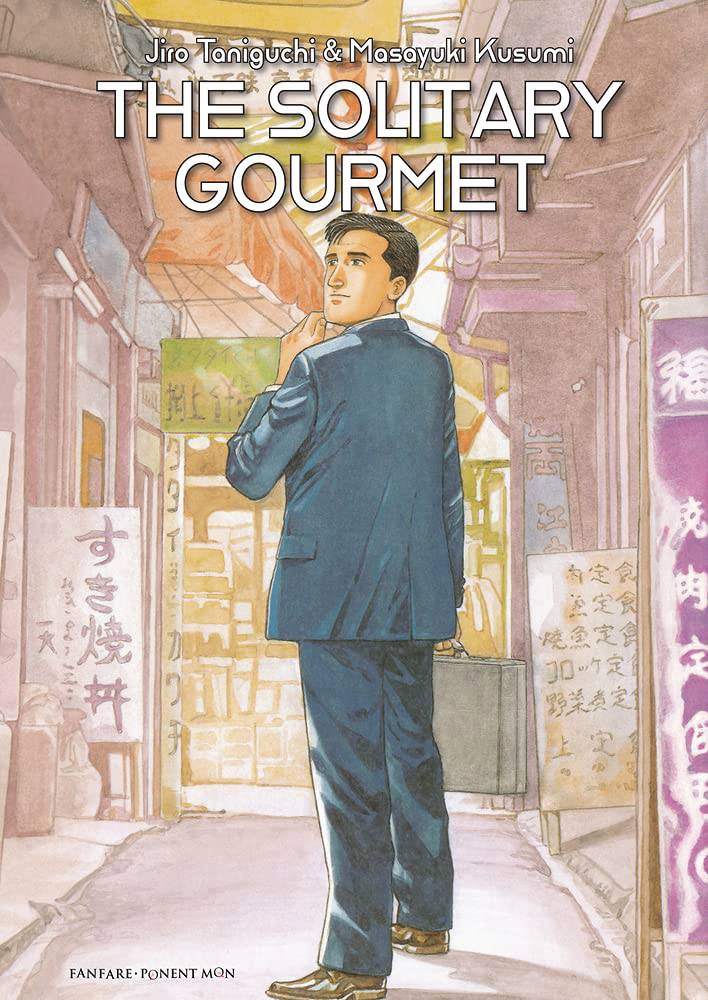 (W) Masayuki Qusumi (A) Jiro Taniguchi
What do we learn about Mister Inogashira? He's a sole, independent trader importing household and fashion goods from France into Japan. He is always busy but never rushed as he travels around Japan selling his wares. He's a private person who, whilst he enjoys the company of women, prefers to remain a bachelor. He smokes cigarettes but never touches alcohol. But above all, he enjoys his food! He is The Solitary Gourmet!
Each of the thirty-two chapters explores another dish in another restaurant in another part of town – from Tokyo to Tottori, from Osaka to hospital (yes!) and even ventures to an Algerian restaurant in Paris, eating and observing. Like an exquisite meal, this book should be savoured over and over again.
Graphic Novels & Collections!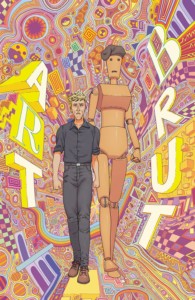 (W) W. Maxwell Prince (A/CA) Martin Morazzo, Mat Lopes
The first major work from the minds behind ICE CREAM MAN remastered and under its original intended name! The world of fine art is falling apart.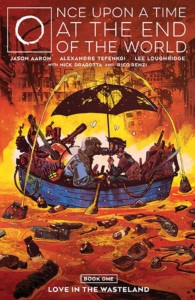 ONCE UPON A TIME AT END OF THE WORLD TP VOL 01
(W) Jason Aaron (A) Alexandre Tefenkgi, Nick Dragotta (CA) Mike Del Mundo
The first arc of an epic trilogy that spans a lifetime and explores the dark mysteries of a ruined world.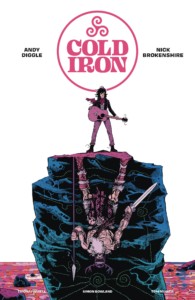 (W) Andy Diggle (A) Nick Brokenshire, Triona Farrell
On the rural Isle of Man, an aspiring singer-songwriter dreams of escaping her humdrum life. But she's about to get more than she bargained for.
THE FIRST ADVENTURE OF SHERLOCK HOLMES: STUDY IN SCARLET HC
(W) Arthur Conan Doyle (A/CA) Vincent Mallie
Illustrated by Vincent Mallie.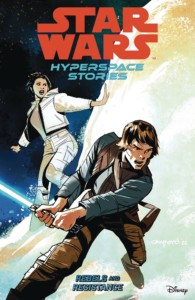 STAR WARS HYPERSPACE STORIES TP VOL 01
(W) Amanda Diebert, Cecil Castellucci, Michael Moreci (A) Lucas Marangon, Andy Duggan
Star Wars returns to Dark Horse with new tales of adventure in this new series that covers all eras of SW.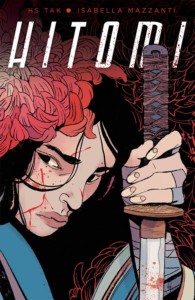 (W) H.S. Tak (A/CA) Isabella Mazzanti
Combining the historical sweep and elegance of Kurosawa with the visceral action of Tarantino, follow the trials of a young female warrior.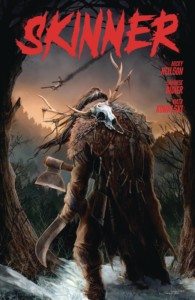 (W) Samwise Didier, Micky Neilson (A) Piotr Kowalski
A tale of six internet celebrities who accompany a superstar survivalist on a one-week trip deep into the wilderness. But Skinner hunts them.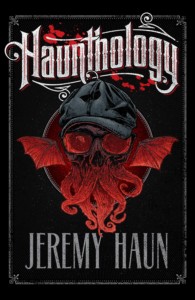 (W) Jeremy Haun (A/CA) Jeremy Haun
An anxiety-inducing collection of 28 stories from the mind of the writer and artist behind THE BEAUTY, THE REALM and other nightmarish tales.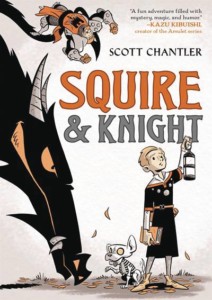 SQUIRE & KNIGHT GN VOL 01
Squire is brainy, bookish, and terribly under-appreciated by his boss, the brawny, inept knight, Sir Kelton, who somehow always gets all the glory.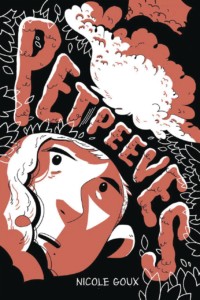 Debut solo gn from Nicole Goux exploring the struggles of a young artist, haunted not only by debt and society, but by more sinister forces.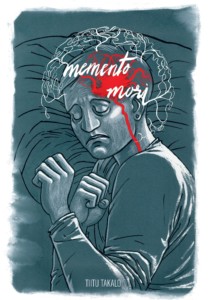 (W) Tiitu Takalo (A) Crank! (A/CA) Tiitu Takalo
Celebrated Finnish creator Tiitu Takalo chronicles her sudden cerebral hemorrhage and the long road to recovery she had to travel.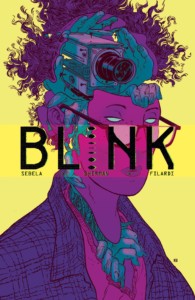 (W) Christopher Sebela (A) Nick Filardi, Frank Cvetkovic (A/CA) Hayden Sherman
Eisner-nominated creators team up for a found-footage horror where uncovering your past will leave you trapped inside it. 
(W) VARIOUS (A) VARIOUS (CA) Elisa Romboli
A collection of personal stories for queer creators and readers that celebrates feeling good about who you are.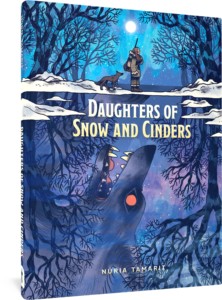 DAUGHTERS OF SNOW & CINDERS HC
A gritty, eco-feminist adventure. Fleeing her war-torn homeland, a young woman travels the New World to rebuild her life.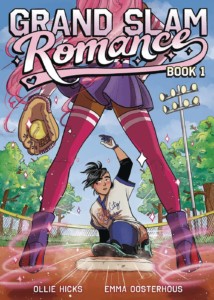 GRAND SLAM ROMANCE GN BOOK 01
(W) Ollie Hicks (A) Emma Oosterhous
A queer graphic novel that's equal parts romance, softball, and magical girl drama full of "wet mitts, hard hits, and a bevy of softball-playing babes".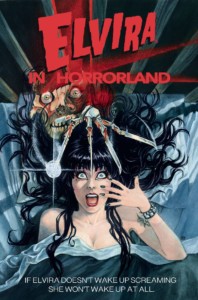 (W) David Avallone (A) Silvia Califano
The Mistress of the Dark has discovered that films create their own pocket dimensions, and now she's lost in the Multiverse of Movies!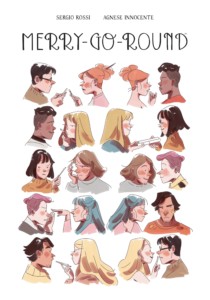 (W) Sergio Rossi (A) Agnesse Innocente
Based on the Arthur Schnitzler play by the same name, this is a perfect encapsulation of growing up, and trying to figure everything out.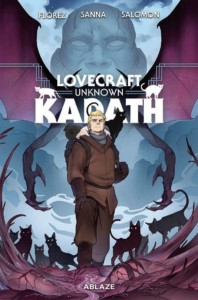 LOVECRAFT UNKNOWN KADATH TP VOL 01
(W) Florentino Florez (A) Guillermo Sanna (CA) Jacques Salomon
An adaptation of Lovecraft  that collects the complete 8 issue series, plus heaps of bonus material!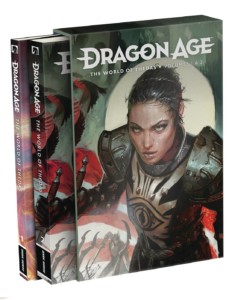 DRAGON AGE WORLD OF THEDAS BOXED SET
(W) VARIOUS (A/CA) VARIOUS
A compelling and thoughtfully designed encyclopedia of Thedas, in a gorgeous dual hardcover slipcase.
The 2000 AD TRPG of the 1980's has never been reprinted in its entirety before, but now it is complete in this massive collection.
IMAGINATION IS REAL. Outside our perception, creative thought takes physical form, with only a handful of individuals known as Epics able to interact with this wondrous hidden world. But for fourteen-year-old Danny Dillon, accepting these responsibilities himself won't be easy-or safe. Lose yourself in a world of endless fantasy and creativity, where superheroes, monsters, magical creatures, and cartoon characters live and breathe alongside us.
Fan-favorite SPAWN and Punisher artist SZYMON KUDRA?SKI introduces a world where the only limitation is your imagination. Featuring 32 full pages of story and art
STREET FIGHTER 6 #1 (OF 4)
(W) Capcom (A) Bengus (CA) Jeffrey Chamba Cruz
The new era of fighting games begins here, in the official STREET FIGHTER 6 prequel comic! This weekly 48-page, 4-issue mini-series leads straight up the hotly anticipated game's June 2 release!
In this issue: American martial arts champion Ken Masters travels to the city-state of Naishal for a new fighting tournament, but he finds much more danger than he bargained for!
DEAD BY DAYLIGHT #1 (OF 4)
(W) Nadia Shammas (A) Dilon Snook (CA) Ivan Tao
PREQUEL COMIC BASED ON THE BEST-SELLING HORROR GAME, DEAD BY DAYLIGHT. Readers can unlock an exclusive in-game charm using the unique code found inside the comic!
When the rebellious FRANK crashes into the lives of JULIE, JOEY and SUSIE, together they'll unleash bloody chaos onto the sleepy, dead-end town of Ormond. Witness the terrifying origins of THE LEGION.
ROUND ONE: FIGHT! Writer and artist DYLAN BURNETT (Ant-Man, Cosmic Ghost Rider) unveils a new prestige comics series sensation, perfect for fans of INVINCIBLE and MURDER FALCON.
Joe, a mysterious new face in Infinity City, has suddenly become the hottest new player at the Round House Arcade. Anyone can challenge him, but no one can win. But Joe's secret past is about to catch up to him when his most formidable challenge yet rolls into town, forcing Joe to combo his powers with a joystick, his fists… and his fighting family legacy!
(W) Andrew Wheeler (A/CA) Ilias Kyriazis
John Wick meets Kill Bill, meets CATS?! 
Felix lives a life of high fashion and indulgence. Sure, he steals to get it, but he gets it on his own, nonetheless. When a mysterious character by the name of Schrodinger threatens Felix's only surviving family member in an attempt to recruit him into a crime syndicate, Felix is sent on a globetrotting game of cat and mouse in a heightened world of colorful criminal masterminds.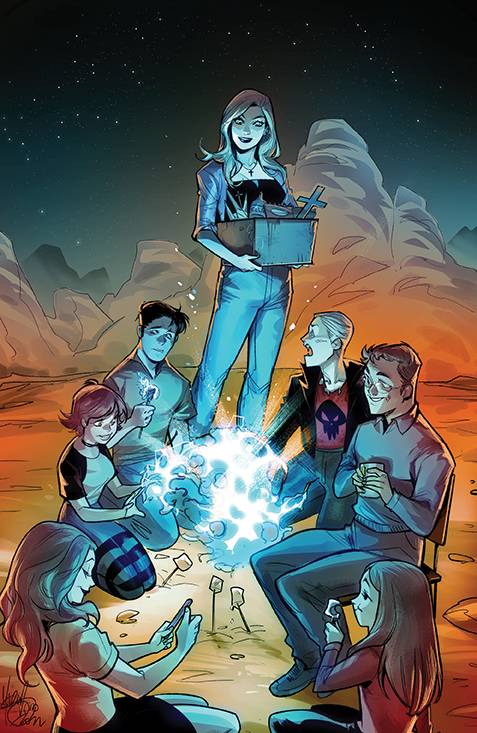 BUFFY LAST VAMPIRE SLAYER LOST SUMMER
(W) Casey Gilly (A) Lauren Knight (CA) Mirka Andolfo
Spike is determined to keep the last copy of his embarrassing poetry from being discovered, sending Buffy and the Scooby Gang on a faux-supernatural goose chase to New Orleans to cover his tracks. At an antiques fair, the group is fascinated by The Casquette Girls' clothes on display. When Dawn utters a wish she most likely should have kept to herself, the gang gains a firsthand account of the sisters' identities… beyond what they could have imagined. Buffy, The Last Vampire Slayer writer Casey Gilly is joined by Golden Rage artist Lauren Knight, bringing fans a historically fun and frightful one-shot to sink their fangs into!
One night a girl accidentally breaks the seal of an ancient vampire who… starts following her around like a hyper little puppy!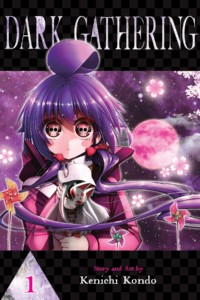 A reluctant ghost magnet is stuck helping Yayoi Hozuki, a strange young girl who's intent on capturing Japan's most terrifying ghosts and ghouls.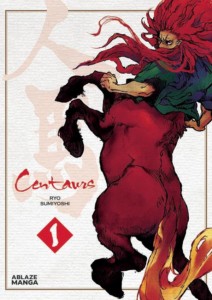 An epic fantasy set in an alternate medieval Japan, where humans co-exist with the mythic beasts known as centaurs, or "jinba".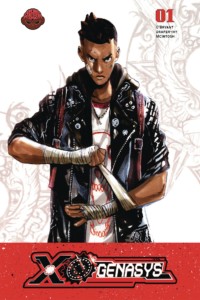 (W) Tre Mcintosh (A) Nikolas Draper-Ivey
The future has grown into a decadent, overcrowded gang-ridden cesspool. If you're not living uptown, you might as well be dead.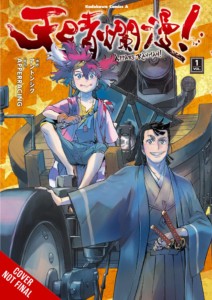 (W) Appearacing (A) Antonsiku
It's the 19th century, an eccentric young mechanic sets off on an adventure with his samurai minder, only to be stuck in the Pacific Ocean.
WOLF GIRL BLACK PRINCE GN VOL 01
In order to survive the experiments he suffered through, his mind splintered into many personalities…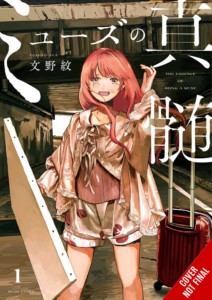 ESSENCE BEING A MUSE GN VOL 01
Somebody fill my emptiness. The day I was rejected from art school, everything that was "special" about me died. That's why I have no choice.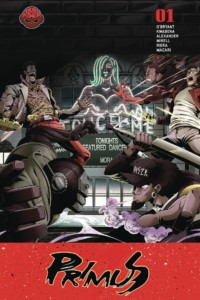 (W) Corey Mikell, Nic Macari (A) Sebas Riera
They witness the deaths of their father and grandfather and are then saved by a former soldier, who raises them as his own.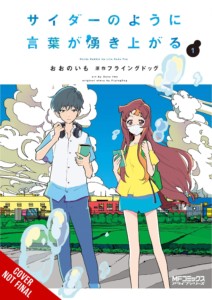 WORDS BUBBLE UP LIKE SODA POP GN VOL 01
'Smile' is a streamer who's self-conscious about her looks. 'Cherry' is a shy boy with a love of haiku.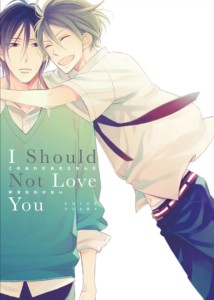 Even though he loathes him with every fiber of his being, why is his heart beating so fast that he can hardly think straight.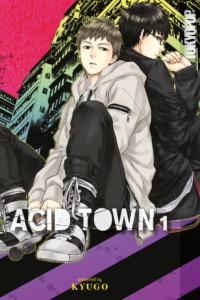 Two boys attempt to rob the HQ of the local Seidoukai in order to steal money to pay for Yuki's little brother's hospital bill.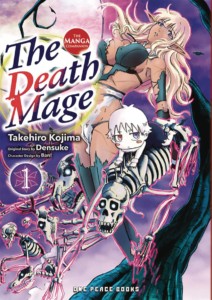 (W) Densuke, Takehiro Kojima (A/CA) Ban!
A god suddenly appears and says he will give all of them special protection and skills before reincarnating them in a new world.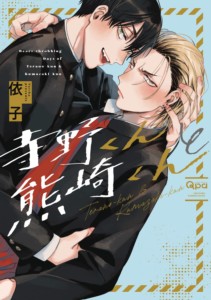 TERANO KUN & KUMAZAKI KUN GN
No one would have guessed that the rebellious Kumazaki is actually quite shy, and is completely wrapped around Terano's finger.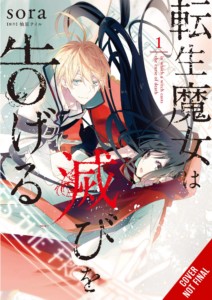 REINCARNATED WITCH SPELLS DOOM GN VOL 01
(W) Tail Yuzuhara (A) Sora
A shut-in gathers her resolve and steps out into the world for the first time in ages, only to be hit by a truck!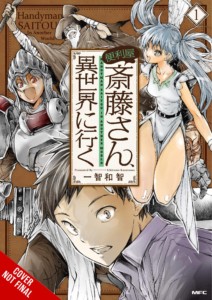 HANDYMAN SAITO IN ANOTHER WORLD GN VOL 01
He's had average grades, ordinary athletic skill, a commonplace job. Then he wakes up in another world.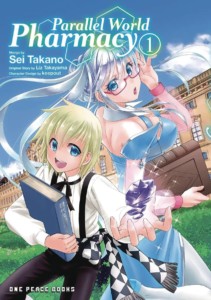 PARALLEL WORLD PHARMACY GN VOL 01
(W) Liz Takayama, Sei Takano (A) Sei Takano
In a new world where faulty remedies run rampant, he uses modern tech to cure all the diseases around him.
If anything jumped out to you, remember to message us or let us know next time you're in the shop! You get a text the second it arrives in the shop and we place a copy aside just for you so you don't miss out!
We do these each month so keep an eye out for the next post!
Have a great month and happy reading 💚