The September issue of PREVIEWS has arrived so here are our picks from what's arriving in November!  We've separated our Marvel Previews Picks as well as our DC Comics Picks, which you can find over on The Blog! As always, if you see anything you like make sure to let us know by shooting us a message!
Note: We haven't actually received our Previews Catalog yet so this is a slightly frankensteined blog post so there may be changes in the days after this is posted!
In 2009, Tessa Brunton experienced the first symptoms of myalgic encephalomyelitis (also known as chronic fatigue syndrome). She spent much of the next eight years unwell, in a medical holding pattern, housebound and often alone.
In 2017, she found a strategy that helped reduce her symptoms, and soon began creating the first installments of a graphic memoir. Notes from a Sickbed collects previously released and brand-new, unseen comics that recall her experiences with honesty, a pointed wit, and a lively visual imagination.
A badminton guy falls for a basketball girl. Do these sports-crossed lovers have a chance?
Taiki Inomata loves badminton, but he has a long way to go before he can reach nationals. When Taiki sees upperclassman Chinatsu Kano practicing her heart out on the girls' basketball team, he falls for her hard. After an unexpected turn of events brings the two closer together, sports might not be the first thing on their minds anymore!
Taiki admires Chinatsu from afar, but he doubts that she sees him in the same way. Yet somehow, he musters up the courage to tell her to never give up on her dreams! After such a bold declaration, will Taiki's fleeting high school romance finally begin?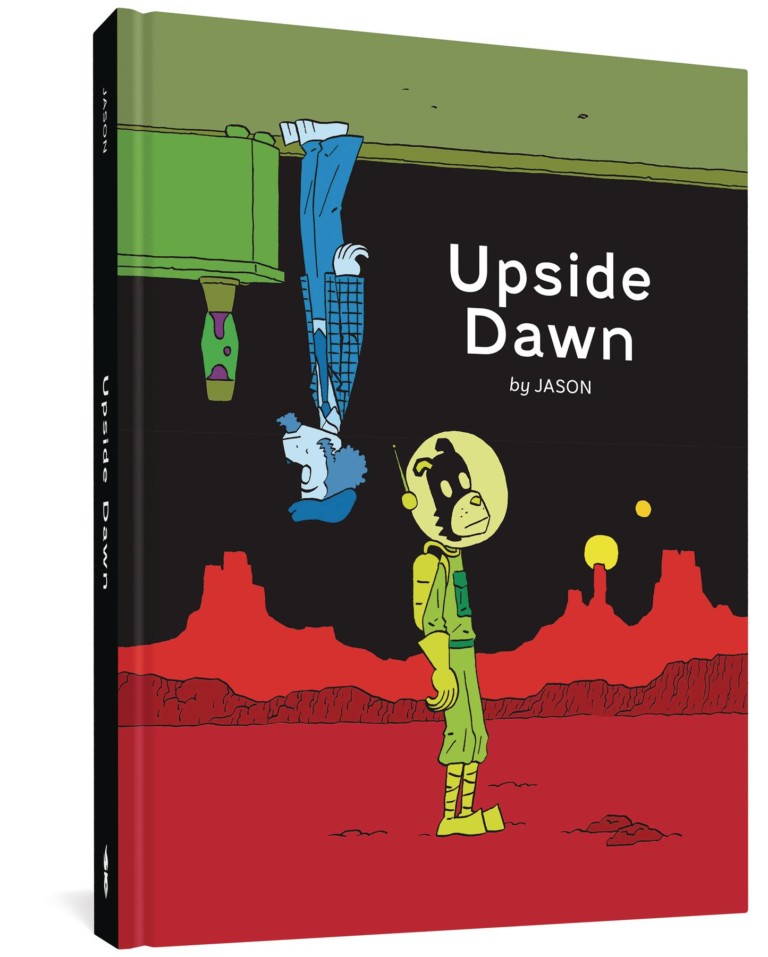 In this absolutely bonkers comics collection, Norwegian cartoonist Jason follows his most oddball impulses, presenting to readers an intergalactic assortment of his weirdest, wildest short stories yet.
A dinner date devolves into a Dadaist farce. Death decides his victim's fate over a high-stakes game of chess. Kafka is ensnared in a confounding bureaucracy of his own imagination. Spock beams down to 1920s Paris to live a double life as an avant-garde painter. Hitchcockian thrillers, literary adaptations, and homages to classic EC comics abound. Dinosaurs! David Bowie! Vampires! Elvis! Welcome to the cosmic gumbo of Upside Dawn. Norwegian cartoonist Jason is beloved for his signature dry wit, deadpan humor, and elegantly minimalist style. His newest compilation of short comics stories leans into the playful and experimental, as he mixes and matches genres, mashes up low and high brow culture, from Star Trek to Georges Perec, and leads readers through dizzying twists and turns – in sum, a beguiling collection for both stalwart Jason fans and the blissfully uninitiated.
D&D DUNGEON CLUB GN VOL 01 ROLL CALL
Harper Alley partners up with The Wizards of the Coast in the first book of a new graphic novel series by Molly Knox Ostertag and Xanthe Bouma to masterfully blend together a contemporary middle-grade school story with the high fantasy world of Dungeons & Dragons.
Best friends Olivia and Jess have always loved making up stories…first with little-kid games of imagination and, more recently, with the sword-and-sorcery tabletop roleplaying game Dungeons & Dragons. Olivia runs the game as Dungeon Master, while Jess is the solo party member, playing a take-no-prisoners, lone-wolf character of her own design named Sir Corius. But when Olivia wants to add a new player to their club, Jess finds herself struggling to share their game-and her best friend.
I HATE THIS PLACE TP VOL 01
After inheriting a farmhouse, Trudy and Gabby are ready to start the next chapter of their lives together… except it's already home to a mysterious force that's attracted ghosts, aliens, and all kinds of supernatural beings for decades.

Now, Gabby and Trudy must play by the "house rules" in order to survive living amongst the most frightening creatures on Earth in this series from KYLE STARKS (ASSASSIN NATION, THE
SIX SIDEKICKS OF TRIGGER KEATON) and ARTYOM TOPILIN (Ice Cream Man Presents Quarantine Comix Special). Collects I HATE THIS PLACE #1-5.
Graphic Novels & Collections!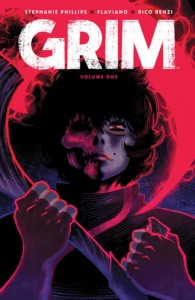 Jessica Harrow's untimely death is a mystery… but her journey as one of many Reapers in the afterlife has only begun!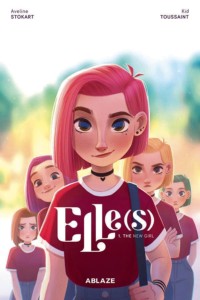 It's basically Inside Out! Pretty Pixar-esque art with the exploration of a girl with 5 personalities trying to co-exist.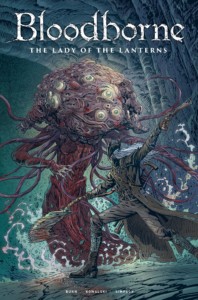 BLOODBORNE LADY OF LANTERNS TP
Enter the city of Yharnam when new hunters take to the streets to fight against the cruel, unusual epidemic.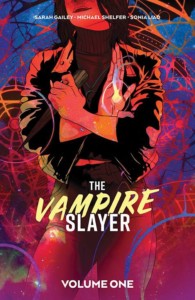 VAMPIRE SLAYER (BUFFY) TP VOL 01
It's up to an unprepared and inexperienced new Slayer to take up the mantle – Willow!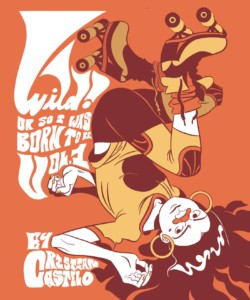 WILD TP VOL 01 OR SO I WAS BORN TO BE
Wild and her friends have one goal as they enter freshman year: join the Rocket Rollers and test their mettle in the infamously violent roller derby.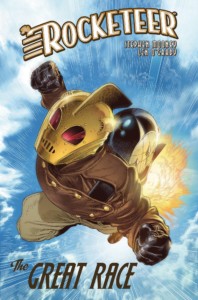 Ace pilot Cliff Secord has returned from his New York adventure to a West Coast steeped in paranoia over the looming war in Europe.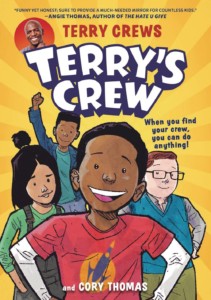 Actor-author-athlete Terry Crews digs into his childhood in Detroit to tell a story of fitting in and finding your place.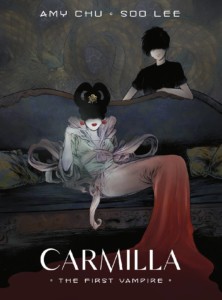 CARMILLA FIRST VAMPIRE TP
This queer vampire murder mystery is a mesmerizing tale of identity, obsession and fateful family secrets. Move over Nosferatu.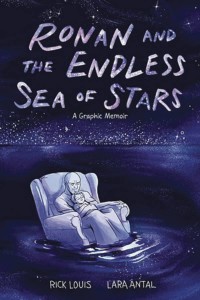 RONAN & ENDLESS SEA OF STARS GRAPHIC MEMOIR
Young Ronan is diagnosed with Tay-Sachs, an incurable neurological disorder, this is their life.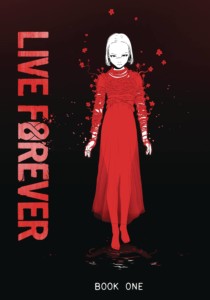 If you like characters with guts, surprising moments and stories that not only entertain but inspire reflection, this is the comic for you.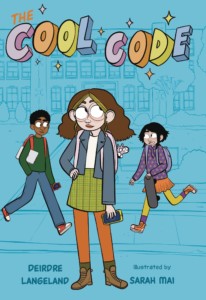 For fans of Raina Telgemeier and Kayla Miller! Coding whiz Zoey swaps homeschooled to new school, and develops an app called The Cool Code.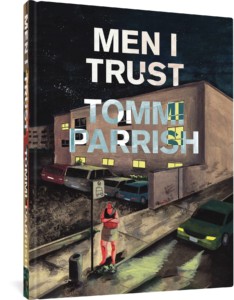 Tommi Parrish's sophomore graphic novel establishes them as one of the most exciting voices in contemporary literature.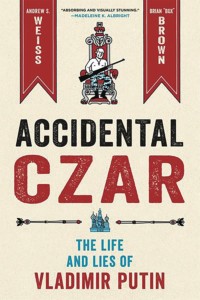 ACCIDENTAL CZAR LIFE & LIES OF VLADIMIR PUTIN GN
In the West's collective imagination, Vladimir Putin is a devious cartoon villain.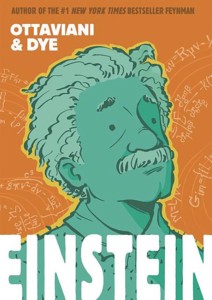 This is the story of a scientist who made many mistakes, and even when he wanted to be proven wrong, was often right in the end.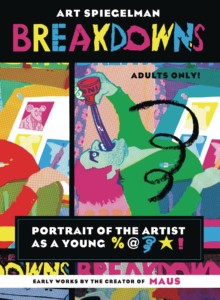 BREAKDOWNS PORTRAIT OF ARTIST AS YOUNG %@&*! SC
From the creator of Maus, a completely original autobiography, the story of his life as a comix artist.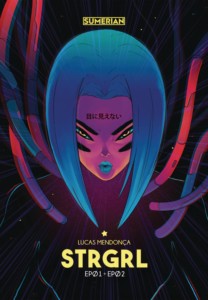 The cosmic organization known as STRGRL no longer exists. As enemy forces threaten the integrity of the galaxy as a whole.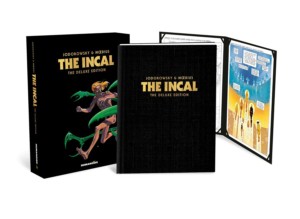 SPECIAL ORDER WITH DEPOSIT ONLY. The iconic graphic novel now presented in this gorgeous oversized deluxe edition. This is a treasure both for fans of this best-selling science fiction work and art collectors alike.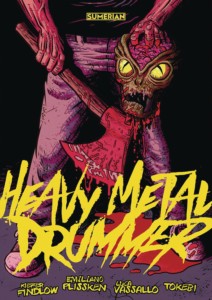 HEAVY METAL DRUMMER TP VOL 01
1986: Under the streets of Los Angeles breeds the seeds of a gruesome interdimensional conflict between order and chaos.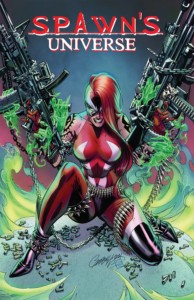 SPAWN UNIVERSE COLLECTION TP
Collects SPAWN'S UNIVERSE #1, with extra stories from GUNSLINGER SPAWN #1 & THE SCORCHED #1.
Collecting the multiple Eisner Award winner in its entirety!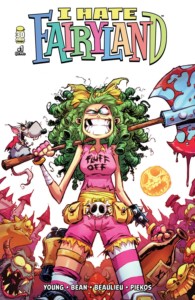 Eisner Award-winning writer SKOTTIE YOUNG (MIDDLEWEST, TWIG, THE ME YOU LOVE IN THE DARK) and artist BRETT BEAN (Marvel's Rocket & Groot) bring back the hit comic I HATE FAIRYLAND for an all-new ONGOING SERIES!

Everyone's favorite green-haired, axecrazed maniac returns in this Deadpool meets Alice In Wonderland adventure! Gert is all grown up and living in the real world. Times are tough, and the only job she's qualified for has her trying to find her way back to the place she hates the most… Fairyland.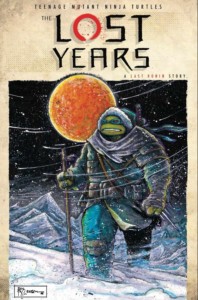 TMNT LAST RONIN LOST YEARS #1
In the smash-hit miniseries TMNT: The Last Ronin, readers witnessed the final gut-wrenching days of the Heroes in a Half Shell. For *spoiler* in particular, the march to his heartbreaking last battle was long and dangerous, taking him from New York City, to Japan, across Asia and Europe, and then back home again to administer final justice against those guilty of killing his family. But what happened during those fateful years when he had only the need for vengeance and Master Splinter's journal to guide him? What battles did he fight? What hard lessons did he learn? The time has come to find out as original miniseries writers Kevin Eastman and Tom Waltz join artist Ben Bishop to reveal what adventures the Last Ronin experienced during his vengeful journey. While in the present, a new master, Casey Marie Jones, prepares her young terrapin students to be the next generation of Teenage Mutant Ninja Turtles!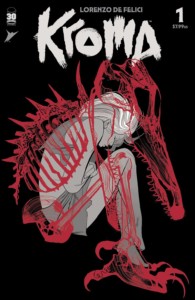 KROMA BY DE FELICI #1 (OF 4)
Imprisoned in a tower within the walls of the Pale City, Kroma is believed to be the most evil creature alive. But a chance meeting with the mysterious orphan Zet creates an opportunity for Kroma to escape her cruel… that is, if they can survive the strange dangers within the city walls and the monstrous threats that lie beyond!

Writer/artist LORENZO DE FELICI (OBLIVION SONG) creates a breathtaking adventure like none other, filled with strange creatures and unparalleled beauty in a colorful world unlike anything ever seen in comics.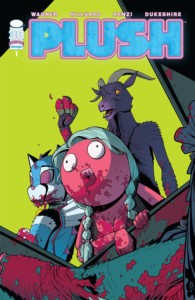 Serial-killing, cannibalistic furries! PLASTIC and VINYL creators DOUG WAGNER & DANIEL HILLYARD are back. This time, they've recruited colorist extraordinaire RICO RENZI for their disturbing "neon-horror" spin on fursuit psychopaths and bizarre love.
  
In PLUSH, Devin Fulcher is coerced into attending his first furry convention. When he accidentally happens upon a group of furries devouring a human, the insanity begins. Do they just want Devin for dinner… or something much more wicked?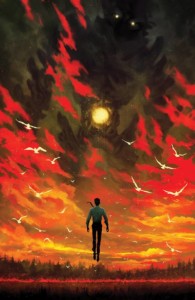 BEHOLD BEHEMOTH #1 (OF 5)
House of Slaughter's Tate Brombal brings his first original series to BOOM! Studios alongside red hot artist Nick Robles (The Dreaming: Waking Hours). Greyson's world is crumbling following his brother's sudden and mysterious death… His sleepless nights are haunted by vivid nightmares of a terrifying monster, pushing him to the brink of losing both his sanity and his job as a social worker. But he's truly shaken to the core when his newest case-a young orphaned girl named Wren-is found at the scene of a brutal murder, just hours after first meeting Greyson. The line between nightmare and waking life blurs as Greyson soon discovers that the monster from his dreams might just be real-a mythical, ancient beast that is bringing about the end of the world, with shocking connections to both him and Wren…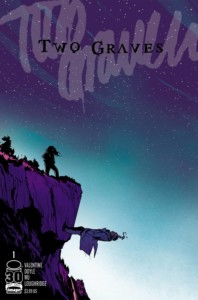 Emilia and the man with the veil of smoke have set out for the ocean in a stolen truck. There's a bloody handprint on his neck. She's beginning to worry it's hers. Death and the Maiden go on a road trip. Nobody gets out alive.

A new series from writer GENEVIEVE VALENTINE (Catwoman), illustrated in competing points of view by ANNIE WU (Hawkeye, Black Canary) and MING DOYLE (The Banks, DC Comics: Anatomy of a Metahuman).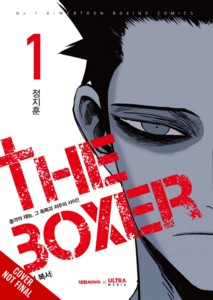 MANHWA Coach K attempts to make Yu the greatest of all time. But what exactly compels Yu to keep entering the ring…?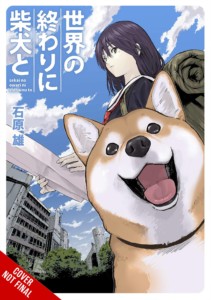 DOOMSDAY WITH MY DOG GN VOL 01
Just because she's the last woman on earth doesn't mean she's alone. Accompanied by her dog Haru, an adorable and quick-witted shiba inu.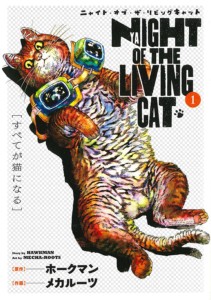 NIGHT OF LIVING CAT GN VOL 01
A new horror/comedy about adorable threats in a post-apocalyptic world! A disease across the planet: a virus that transforms humans into cats!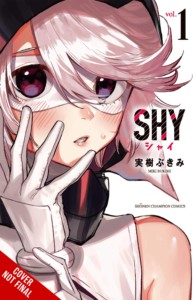 Earth was on the brink of WWIII when super-powered individuals appeared all over the globe, ushering in a new era of relative peace.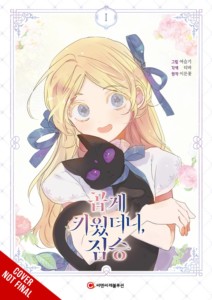 MY GENTLY RAISED BEAST GN VOL 1
MANHWA Blondina is lonely in the palace, until she befriends a brash, surly cat named Amon. Not only can Amon talk, he turns into a cute boy!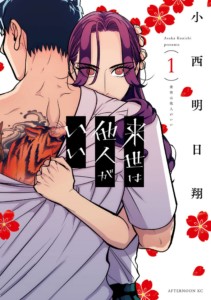 This engagement is sure to be a wild ride for a tough yakuza princess and her twisted yakuza prince!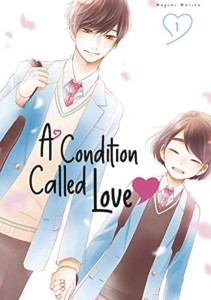 A CONDITION OF LOVE GN VOL 01
A sweet new shojo romance manga from the creator of 'Wake Up, Sleeping Beauty'!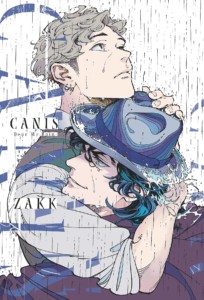 CANIS DEAR MR RAIN GN UPDATED
A new expanded and updated edition of the original CANIS, readers will now get to experience more of the world of Hat Shop DANTE.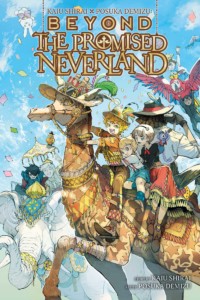 KAIU SHIRAI X POSUKA DEMIZU BEYOND PROMISED NEVERLAND GN
A collection of their best short stories, including the pilot & epilogue!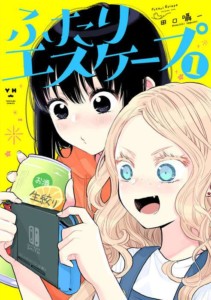 Two young women-one an overworked manga artist, the other a complete slacker-try to escape the realities of adult responsibilities.
WEBTOON UNSCROLLED Self-esteem, love, and learning to accept yourself for who you are as we follow a high schooler named Im Ju-kyung.
WEBTOON UNSCROLLED Bam must journey skyward in a mysterious tower if he has any chance of reuniting with his best friend Rachel.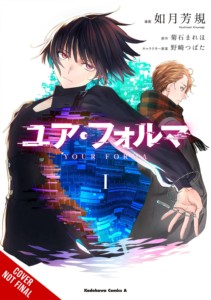 In an alternate near future, the Your Forma, a miraculous "smart thread" technology was initially developed to treat a massive outbreak…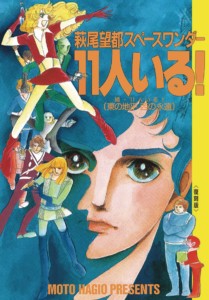 Ten elite space cadets, from different races spread across the galaxy, are assigned to board a decommissioned spaceship as their final test.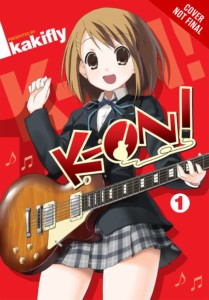 K-ON COMPLETE OMNIBUS EDITION GN
Enjoy the full story of K-ON! in this stunning new omnibus edition!
If anything jumped out to you, remember to message us or let us know next time you're in the shop! You get a text the second it arrives in the shop and we place a copy aside just for you so you don't miss out!
We do these each month so keep an eye out for the next post!
Have a great month and happy reading 💚