The August issue of PREVIEWS has arrived so here are our picks from what's arriving in October!  We've separated our Marvel Previews Picks as well as our DC Comics Picks, which you can find over on The Blog! As always, if you see anything you like make sure to let us know by shooting us a message!
Note: We haven't actually received our Previews Catalog yet so this is a slightly frankensteined blog post so there may be changes in the days after this is posted!
Brace yourselves for an immersive science fiction tale sketched across the verdant plains and neon-lit cities of West Africa. It was a simple heist, they thought, but this motley crew of outcasts is soon caught in the middle of a struggle for control of an ancient alien artifact of immense power.
Collects NEW MASTERS #1-6
Momo Ayase strikes up an unusual friendship with her school's UFO fanatic, whom she nicknames "Okarun" because he has a name that is not to be said aloud. While Momo strongly believes in spirits, she thinks aliens are nothing but nonsense. Her new friend, however, thinks quite the opposite. To settle matters, the two set out to prove each other wrong-Momo to a UFO hotspot and Okarun to a haunted tunnel! What unfolds next is a beautiful story of young love… and oddly horny aliens and spirits?
DandadanDandadanDandadanDandadanDandadanDandadanDandadanDandadanDandadanDandadanDandadanDandadanDandadanDandadanDandadanDandadanDandadanDandadanDandadanDandadanDandadanDandadanDandadanDandadanDandadanDandadanDandadanDandadanDandadan
I AM THE LAW: HOW JUDGE DREDD PREDICTED OUR FUTURE TP
Judge, jury and executioner, Judge Dredd is the brutal comic book cop policing the chaotic future urban jungle of Mega-City One, created by John Wagner and Carlos Ezquerra and launching in the pages of 2000 AD in 1977. But what began as a sci-fi action comic quickly evolved into a searing satire on hardline, militarized policing and "law and order" politics, its endless inventiveness and ironic humour acting as a prophetic warning about our world today-and with important lessons for our future.
Blending comic book history with contemporary radical theories on policing, I Am The Law takes key Dredd stories from the last 45 years and demonstrates how they provide a unique wake up call about our gradual, and not so gradual, slide towards authoritarian policing.
ITS LONELY AT THE CENTRE OF THE EARTH TP
Cartoonist ZOE THOROGOOD records six months of her own life as it falls apart in a desperate attempt to put it back together again in the only way she knows how. IT'S LONELY AT THE CENTRE OF THE EARTH is an intimate metanarrative that looks into the life of a selfish artist who must create for her own survival.
A poignant, slice-of-life-style story perfect for fans of Adrian Tomine's The Loneliness of the Long-Distance Cartoonist.
HAYAO MIYAZAKI SHUNAS JOURNEY GN
From legendary animator Hayao Miyazaki comes a new manga classic about a prince on a quest for a golden grain that would save his land, never before published in English!
Shuna, the prince of a poor land, watches in despair as his people work themselves to death harvesting the little grain that grows there. And so, when a traveler presents him with a sample of seeds from a mysterious western land, he sets out to find the source of the golden grain, dreaming of a better life for his subjects. It is not long before he meets a proud girl named Thea. After freeing her from captivity, he is pursued by her enemies, and while Thea escapes north, Shuna continues toward the west, finally reaching the Land of the God-Folk. Will Shuna ever see Thea again? And will he make it back home from his quest for the golden grain?
Graphic Novels & Collections!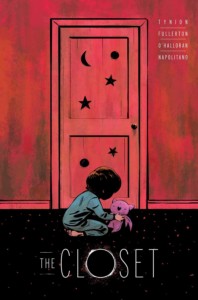 A tale of existential horror by JAMES TYNION IV & GAVIN FULLERTON. A family moving cross-country are dragging the past along with them.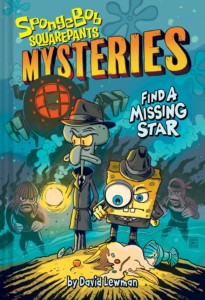 SPONGEBOB SQUAREPANTS MYSTERIES: FIND A MISSING STAR GN
SpongeBob & Squidward put on their best detective gear to hit the case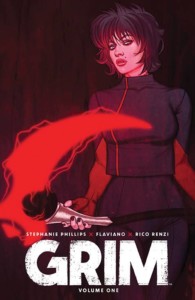 GRIM TP VOL 01 DISCOVER NOW ED
Discover the afterlife, where Jessica has been recruited as a Reaper, but unlike the rest of the Reapers… she has no memory of her own death.
SWEET VALLEY TWINS GN VOL 01 BEST FRIENDS
The New York Times bestselling world of Sweet Valley returns in these all-new graphic novel adaptations!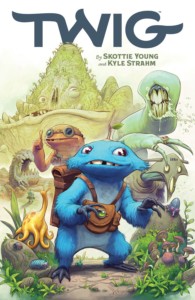 It's the first day of Twig's new job as a journeyer, on a JEFF SMITH's Bone-esque quest to save a The Dark Crystal / Labyrinth-style world.
A giants breath has the power to bring the dead back to life. Sisters Iris & Sophia go on a quest to steal this breath to resuscitate their mother.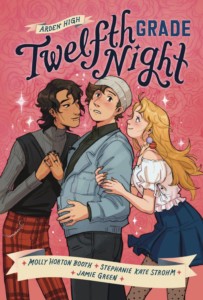 ARDEN HIGH GN VOL 01 TWELFTH GRADE NIGHT
True love & high school never did run smooth. For fans of Heartstopper & The Prince and the Dressmaker.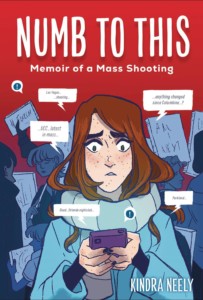 NUMB TO THIS: MEMOIR OF A MASS SHOOTING GN
An empathetic, hopeful memoir recounting Kindra's journey from the moments that changed everything.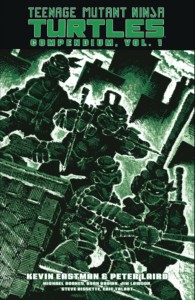 TEENAGE MUTANT NINJA TURTLES COMPENDIUM HC
Cowabunga dudes! It's time to travel back to the '80s with the Turtles and discover where it all started.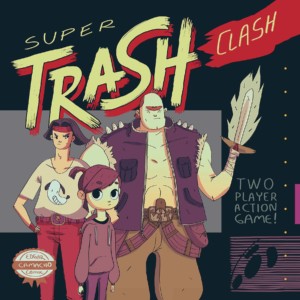 It's an age-old story: for her birthday, Dul wanted the hottest new video game, but her mom accidentally bought her Super Trash Clash, one of the worst games ever made.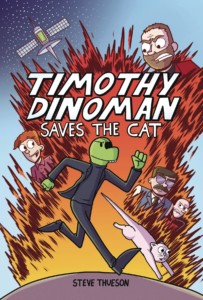 TIMOTHY DINOMAN SAVES THE CAT GN
Grab your rocket boots and your fake mustache; it's time to crack the case with Timothy!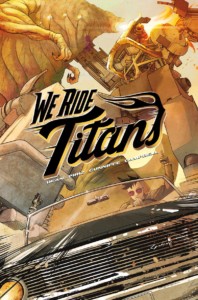 IT'S FAST AND FURIOUS MEETS KAIJU.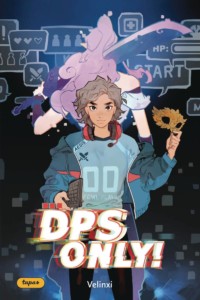 She knows firsthand the harassment female gamers often experience, but when a local tournament opportunity arises, Vicky can't resist the challenge.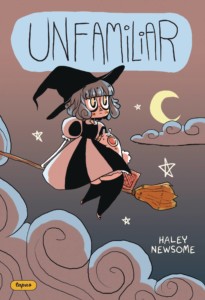 Based on the wildly popular web-comic, an endearing and whimsical story full of magical mayhem, offbeat outsiders, and found family.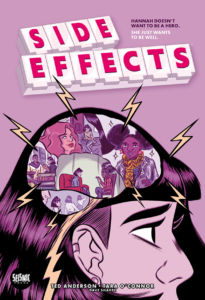 Her therapist has put her on some meds, but they cause some side effects, like insomnia, headaches… or, in Hannah's case, superpowers.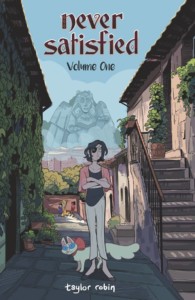 NEVER SATISFIED GN VOL 01
In a seaside city flanked by towering statues, a diverse group of magicians live and work with their familiars, unique animal companions.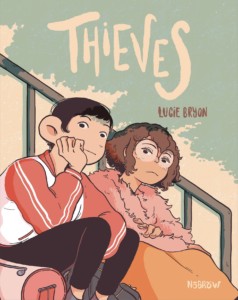 Ella and Madeleine don't know it yet, but they're about to embark on the strangest romantic adventure of their lives!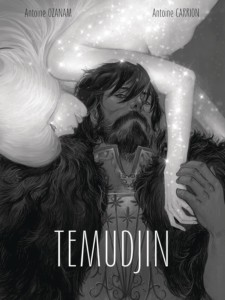 Temudjin, must be guided to listen to the voices of nature around him, for one day, he will lead the Mongol clans to glory as the reborn Genghis Khan.
Wipe the viscera from your eyes and prepare to assimilate into the flesh in this queer adult debut graphic novella exploring crunch culture.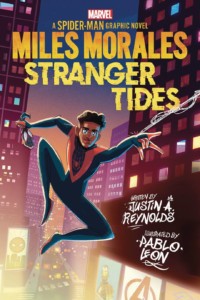 MILES MORALES STRANGER TIDES GN
When Spider-Man is invited to a brand-new video game launch event, things go sideways fast!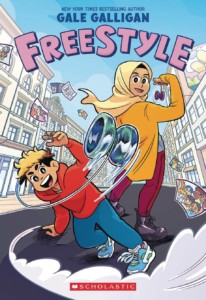 Cory gets stuck with a new tutor, Sunna, who he dismisses as a boring nerd, until he catches her secretly practicing cool yo-yo tricks.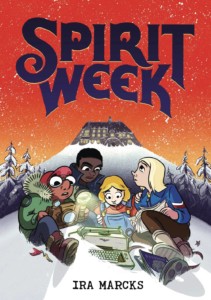 With only a week to save the hotel, and the town, these friends find themselves racing against time to uncover the horrors of the past.
Exploring a universe where old tales of monsters and folklore from the Philippines were inspired by actual alien civilizations.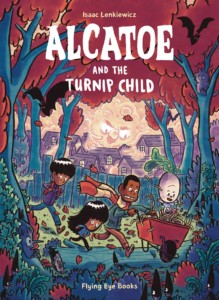 ALCATOE AND THE TURNIP CHILD GN
The town witch and local children of Plum Woods are up to some witchy business, like casting spells and growing a prize-winning turnip.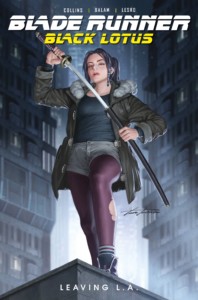 BLADE RUNNER BLACK LOTUS LEAVING LA GN
SET AFTER THE EVENTS OF THE BLADE RUNNER: BLACK LOTUS ANIME SERIES!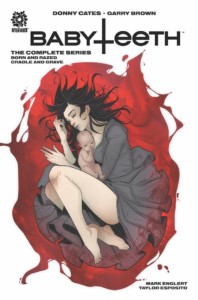 Her baby is… the antichrist. It will break open the barriers between the earthly and demonic planes and unleash eternal suffering.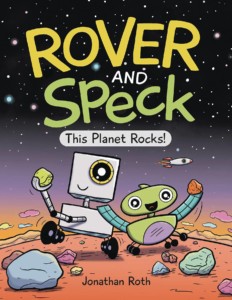 ROVER AND SPECK GN VOL 01 THIS PLANET ROCKS
2 rovers meet on a distant planet and discover that space exploration is not what they expected!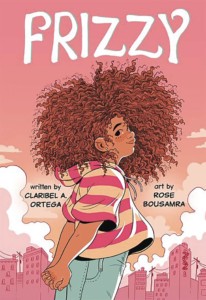 Marlene doesn't understand why her curls aren't considered pretty, so she will journey to appreciate and proudly wear her curly hair.

Four people intent on killing themselves meet through the suicide website Black Paradox: Maruso, a nurse who despairs about the future; Taburo, a man who is tortured by his doppelganger; Pii-tan, an engineer with his own robot clone; and Baracchi, a girl who agonizes about the birthmark on her face.

They wander together in search of the perfect death, fatefully opening a door that leads them to a rather bizarre destiny…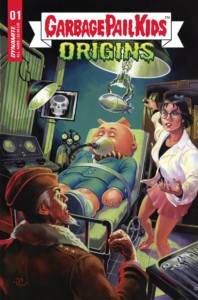 GARBAGE PAIL KIDS ORIGINS #1
The insane minds of Adam F. Goldberg, Hans Rodionoff and Jeff Zapata have joined forces to bring you the Garbage Pail Kids as you've never seen them before. Dynamite Entertainment and this incredible trio of creators proudly presents give you… Garbage Pail Kids: Origins!
This all-new GPK comic book event is a bad-ass, sprawling, superhero epic; we not only learn how our GPK heroes came to be… but we also reveal to the world that Adam Bomb and his gang of good guys were instrumental in the outcome of World War II and the fate of humanity!  
Issue #1 starts with Adam Bomb's origin and how he begins as an unassuming, flat-footed soda jerk named Adam Baum… ultimately transforming into an All-American superhero named Adam Bomb. Thanks to an unfortunate radiation leak, Adam leads a team of other enhanced super-charged garbage humans to take down the axis of evil… led by Nasty Nick.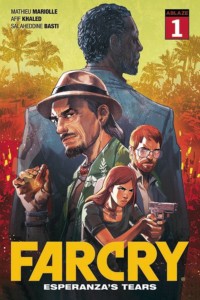 FAR CRY ESPERANZAS TEARS #1
THE GLOBAL BESTSELLING VIDEOGAME COMES TO COMICS!
For Juan Cortez, guerrilla warfare is a profession. Death, a hobby.
There are many of them… humans plagued by addictions. Some only experience extreme sensations, others can't do without euphoric substances. Juan Cortez is a guerrilla warfare addict. For years, he's traveled from countries at war to conflict zones, putting his experience and training at the service of the highest bidder. This time, fate led him to Santa Costa, a South American country that curiously reminds him of Yara, his native land. 
A prequel to the events of Far Cry 6, this amphetamine-boosted comic introduces Juan Cortez, one of the central characters in the newest installment of Ubisoft's bestselling video game series.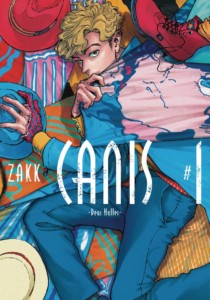 CANIS DEAR HATTER GN VOL 01
After taking him in on that rainy day, the mysterious Ryou now lives with the mad hatter, Kutsuna. With his stellar staff's help, business is great.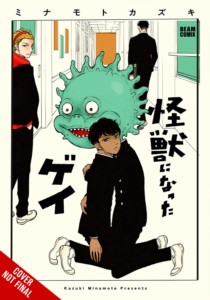 Takashi's tumultuous emotions are the catalyst for personal and social exploration of the LGBTQ experience in this quirky, profound manga.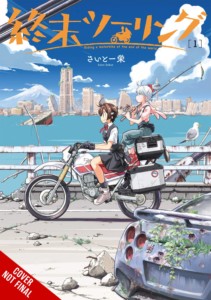 TOURING AFTER THE APOCALYPSE GN VOL 01
After the end of days, two girls bike through the empty ruins of Japan with a surprisingly upbeat tone!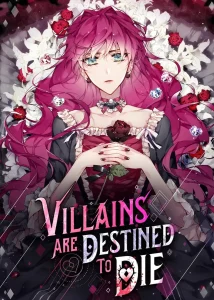 VILLIANS ARE DESTINED TO DIE GN VOL 01
Misunderstood and pining for love, one girl finds she has much in common with the "villain" character.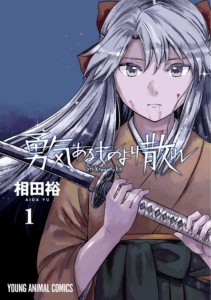 DIE EVEN MORE VALIANTLY GN VOL 01
An action-packed supernatural historical drama about a samurai-turned-rebel & a mysterious woman.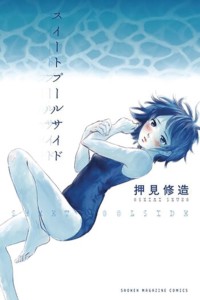 From the creator of Blood on the Tracks, Shuzo Oshimi. A charming story of two middle-schoolers that have a close shave with love!
After losing his mother at a young age, Nekota is taken in by family friends… who happen to be a couple of human-sized walking, talking cats.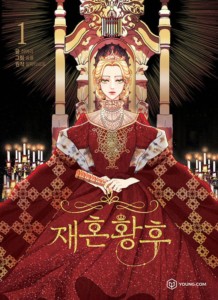 REMARRIED EMPRESS GN VOL 01
She was the perfect empress of the Eastern Empire, until the day Emperor Sovieshu fell for another woman, demanding a divorce.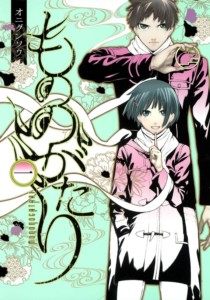 MALEVOLENT SPIRITS MONONOGATARI GN VOL 01
When spirits cross over into the human world, they can possess old objects and gain a physical form.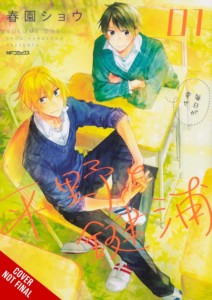 HIRANO & KAGIURA GN VOL 01
Basketball players. Bad boys who aren't really bad boys. Roommates. Senpai-kouhai BL romance. Could Kagiura not fall in love?!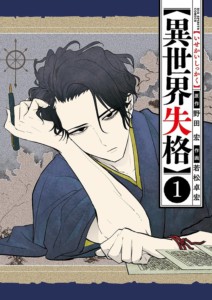 NO LONGER ALLOWED IN ANOTHER WORLD GN VOL 01
Video games haven't even been invented yet when this Author gets yanked into another world in 1948.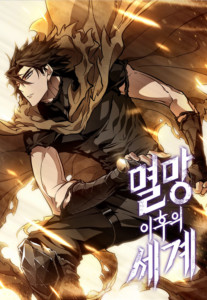 WORLD AFTER THE FALL GN VOL 01
A mysterious tower one day appeared in the skies – a beacon of chaos and apocalypse until the heroic Walkers cleared its floors.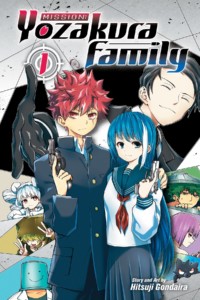 MISSION YOZAKURA FAMILY GN VOL 01
His childhood friend has a secret – she is the head of a family of spies!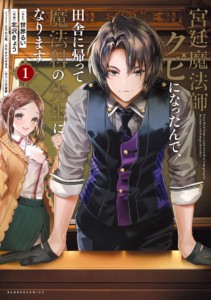 I GOT FIRED AS A COURT WIZARD GN VOL 01
He must channel his skill as a royal magician and his earnest desire to help his students reach their dreams.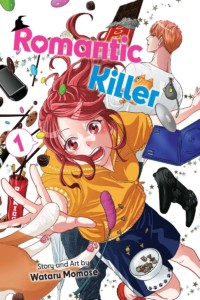 ROMANTIC KILLER GN VOL 01
Every day she plays video games, pigs out on snacks, and pets her beloved cat. But this blissful existence changes when she is teleported!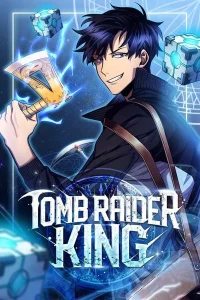 TOMB RAIDER KING GN VOL 01
Jooheon, betrayed and left to die, finds himself transported 15 years in the past, now armed with years of  knowledge of what is to come.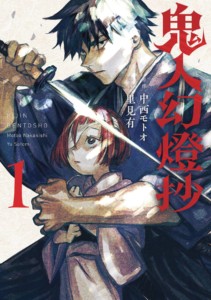 SWORD OF DEMON HUNTER KIJIN GENTOSHO GN VOL 01
A fantasy epic of humans and demons, a warrior in feudal Japan must hunt a demon through time.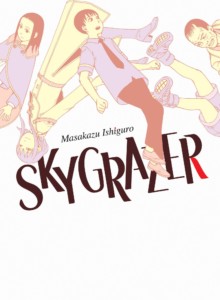 From the creator of Heavenly Delusional comes a strangely twisted mystery story. Weird people are abound in a mysterious structure.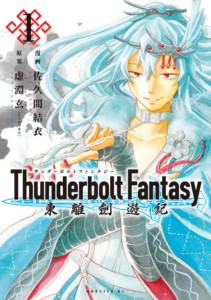 THUNDERBOLT FANTASY OMNIBUS GN VOL 01
In an ancient kingdom, a vicious warlord is on the hunt for a magic sword guarded by Dan Fei.
DISSOLVING CLASSROOM COLL ED HC
Master of horror, Junji Ito's  Dissolving Classroom now in a collector's package!
If anything jumped out to you, remember to message us or let us know next time you're in the shop! You get a text the second it arrives in the shop and we place a copy aside just for you so you don't miss out!
We do these each month so keep an eye out for the next post!
Have a great month and happy reading 💚