The August issue of PREVIEWS has arrived so here are our picks from what's arriving in October! We've separated our Marvel Previews Picks as well as our DC Comics Picks, which you can find over on The Blog! As always, if you see anything you like make sure to let us know by shooting us a message! You may also notice that Sarah does not have a pick this month, sadly they are having to step away from work for the time being due to health reasons. We are sending lots of love her way 💚
"Chainsaw Man is back! After a short break we finally have the next volume arriving at Greenlight Comics 2 MONTHS earlier than other Australian manga retailers! Since we have the US Direct Market for Comic Book Stores, we get access to not only a wider array of manga & manwha, but an earlier release date than Australian distributors! So make sure to subscribe to your favourite ongoing manga at Greenlight Comics, so you get the latest releases as soon as possible!" – Brayden
Meet awkward high school student Asa Mitaka. She may have trouble getting along with her fellow students and the class pet devil chicken, but Asa has something special going for her. And it may lead her right to Chainsaw Man!
BETWIXT HORROR ANTHOLOGY HC
(W/A) Various (CA) Junji Ito
Manga creators from Japan and the US present an international showcase of horror. Collected for the first time in Betwixt: A Horror Manga Anthology, six short stories reveal the universal fear of the space between the known and unknown. Will anyone cross that border? Featuring stories from a range of award-winning and popular creators, as well as a foreword and exclusive cover art by global phenomenon, Junji Ito.
Ryo Hanada (creator of Devil's Line), Aki Shimizu (creator of the Suikoden III manga), and Shima Shinya (creator of Lost Lad London and cowriter of Star Wars: The High Republic, The Edge of Balance) each tell uniquely Japanese tales of ghosts and creatures who exist alongside us. American creative duo, Becky Cloonan and Michael Conrad (cowriters of Wonder Woman and Batgirls) along with duo Leslie Hung (cocreator of Snotgirl) and Sloane Leong (creator of A Map to the Sun) and up and coming creator Hua Hua Zhu round out the anthology with tales that would make anyone paranoid about who they may encounter.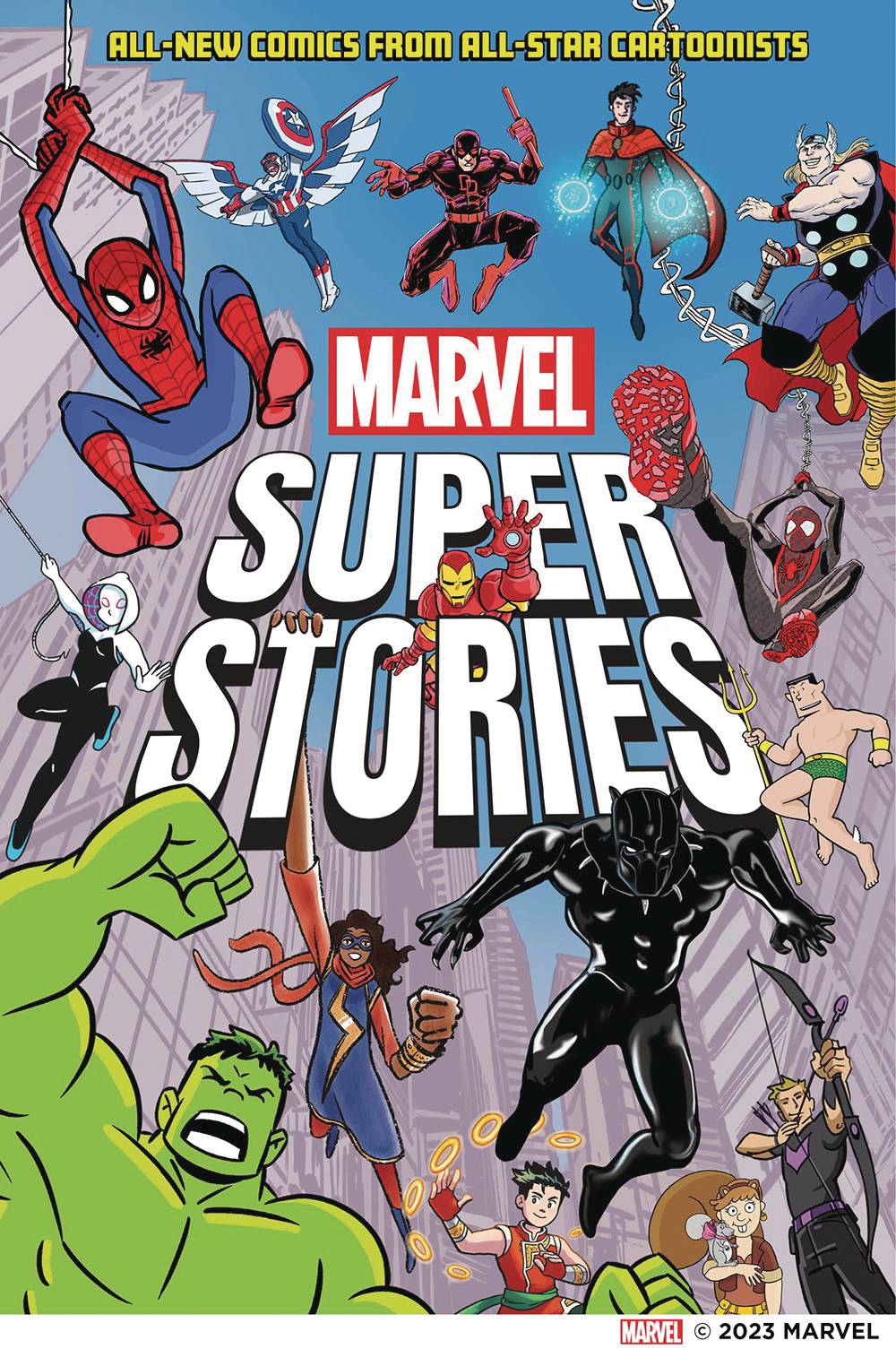 MARVEL SUPER STORIES HC NEW COMICS ALL STAR CARTOONISTS
Welcome to the Marvel Universe and the World Outside Your Window! All of your favorite Marvel super heroes are here in all-new six page stories written and illustrated by some of the biggest names in comics for young readers. These mighty team-ups include: Black Panther: Jerry Craft (New Kid), Wiccan: Mike Curato (Flamer), Miles Morales Spider-Man: C. G. Esperanza (Soul Food Sunday), Iron Man: John Gallagher (Max Meow), Shang-Chi: Gale Galligan (The Baby-Sitters Club), the Hulk: Chris Giarrusso (G-Man), Spider-Man: Nathan Hale (Nathan Hale's Hazardous Tales), Captain America: Michael Lee Harris (Choco Leche), Hawkeye: Ben Hatke (Zita the Spacegirl), Ms. Marvel: Priya Huq (Piece by Piece: The Story of Nisrin's Hijab), Daredevil: John Jennings (Kindred: The Graphic Novel Adaptation), Thor and Loki: George O'Connor (The Olympians), Namor: Lincoln Peirce (Big Nate), Squirrel Girl: Maria Scrivan (Nat Enough), and Ghost Spider: Jessi Zabarsky (Witchlight).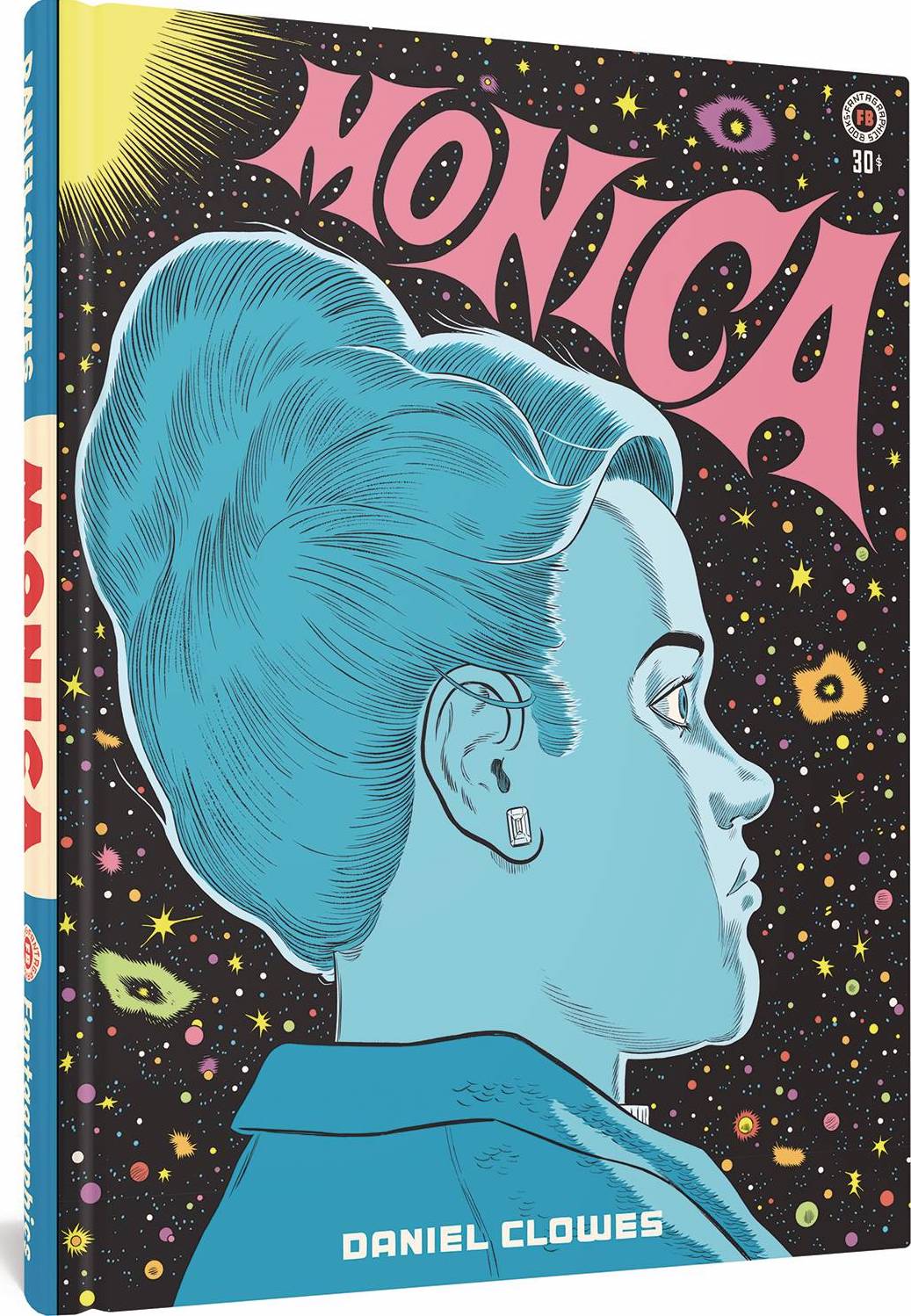 This long-awaited new graphic novel from Daniel Clowes (Ghost World and Patience) is a genre-bending thriller from one of the most assured storytellers of all time. Monica is a series of interconnected narratives that collectively tell the life story – actually, stories – of its title character. Clowes calls upon a lifetime of inspiration to create the most complex and personal graphic novel of his distinguished career. Rich with visual detail, an impeccable ear for language and dialogue, and thrilling twists, Monica is a multilayered masterpiece in comics form that alludes to many of the genres that have defined the medium – war, romance, horror, crime, the supernatural, etc. – but in a mysterious, uncategorizable, and quintessentially Clowesian way that rewards
multiple readings.
Five years in the making, Monica marks the apex of creativity from one of the defining voices of the graphic novel boom over the past quarter-century. A new book from Clowes is always a huge event in comics and literary circles; Monica will be the biggest literary event of 2023. Daniel Clowes is a Harvey, Eisner, Ignatz, and PEN America Literary Award Winner whose comics and graphic novels have been translated into over 20 languages worldwide. He is also an Academy Award nominated screenwriter (for Ghost World), and retrospectives of his work have appeared at the Museum of Contemporary Art in Chicago, the Oakland Museum, and the Wexner Center in Columbus, OH. He lives in Oakland, California, with his wife and son.
Graphic Novels & Collections!
GODZILLA LIBRARY COLL TP VOL 01
Beginning a comprehensive line of books that will collect every Godzilla comic series by IDW!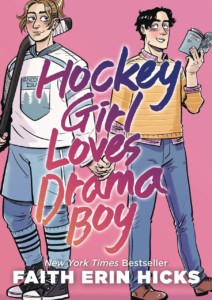 HOCKEY GIRL LOVES DRAMA BOY GN
She needs to learn how to control her anger, so she asks a popular theater kid for his help.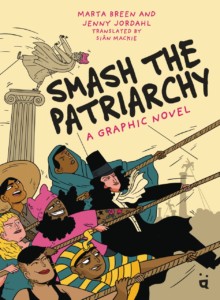 (W) Marta Breen (A) Jenny Jordahl
This book is not afraid to examine some of the worst anti-feminist crimes, as it calls on readers to finally smash the patriarchy forever.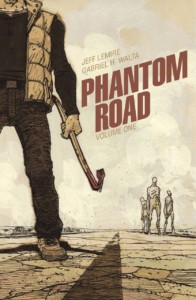 PHANTOM ROAD TP VOL 01 (MR)
(W) Jeff Lemire (A/CA) Gabriel Hernandez Walta
Mad Max: Fury Road meets The Sandman in this high-octane adventure wrapped in a dark fantasy aesthetic.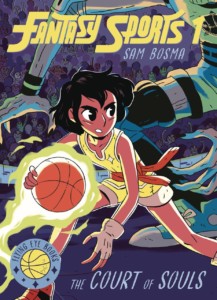 FANTASY SPORTS GN VOL 01 COURT OF SOULS
They must abide by the ancient law of the land… and beat the Pharaoh in a game of basketball!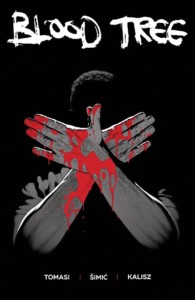 (W) Peter J. Tomasi (A/CA) Maxim Simic
Detectives hunt for the Angel Killer, a sociopath who preys on innocent family members of murderers in order to "purify" the rest of society.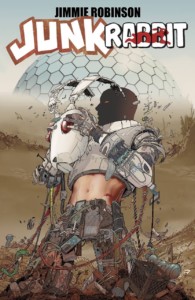 JUNK RABBIT TP VOL 01 (MR)
A new hero rises from mountains of consumer waste, the massive homeless population, and devastating climate change.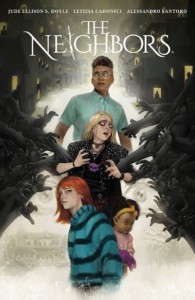 (W) Jude Ellison S. Doyle (A) Letizia Cadonici (CA) Miguel Mercado
Steeped in Celtic, Irish and English changeling horror folklore. Perfect for fans of 'Eat the Rich' and 'The Nice House on the Lake'!
From hospitals to hell, nothing is as it seems; the surreal becomes real; and something is lying in wait around every corner.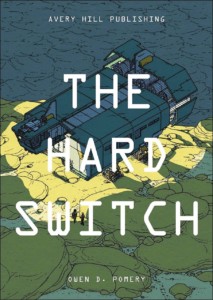 They're raiding old, abandoned spaceships and wrecks for the sometimes expensive parts, making just enough money to get by.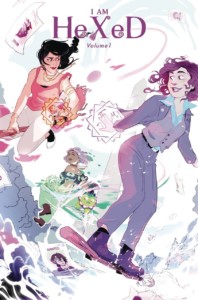 A supernatural political thriller?! There's magic, mystery, personal drama, and an accidentally carnivorous plant.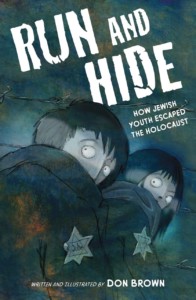 RUN AND HIDE HOW JEWISH YOUTH ESCAPED HOLOCAUST GN
Only 11% of Jewish children living in Europe before 1939 survived WWII. This book tells their stories.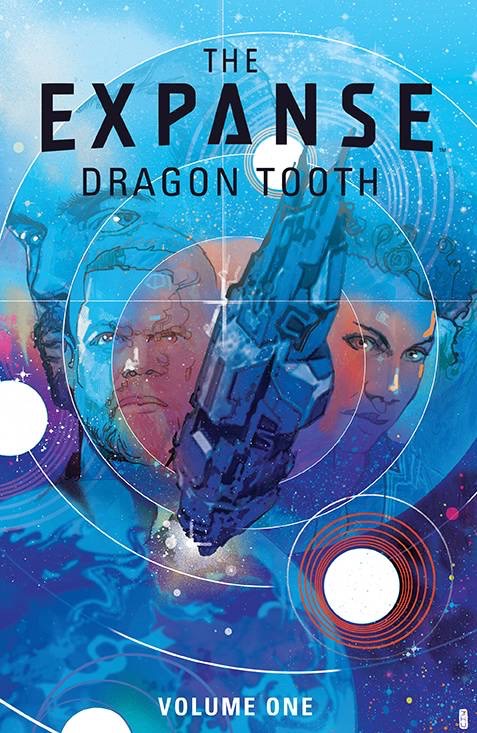 THE EXPANSE DRAGON TOOTH TP
(W) Andy Diggle (A) Rubine (CA) Christian Ward
The first of three graphic novels to broaden The Expanse in ways that will change how fans view the entire series forever!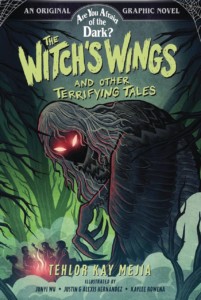 ARE YOU AFRAID OF THE DARK? GN VOL 01
(W) Tehlor Kay Mejia (A) Junyi Wu, Justin & Alexis Hernandez, Rowena
Based on Nickelodeon's hit horror franchise! Terrifying tales featuring monsters and mysteries!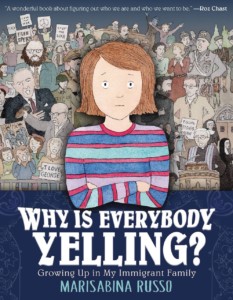 WHY IS EVERYBODY YELLING GN
Exploring the childhood burdens of memory and guilt, and her struggle and success in forming an identity entirely her own.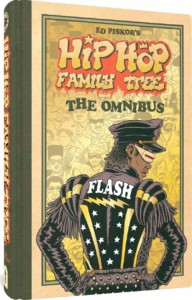 HIP HOP FAMILY TREE OMNIBUS HC
Discover the history of hip hop! This omnibus of the NYT best-selling series includes 140+ pages of extras in a hardcover for the first time!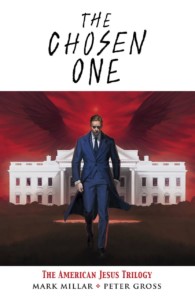 THE CHOSEN ONE - THE AMERICAN JESUS TRILOGY TP (MR)
(W) Mark Millar (A/CA) Peter Gross
The entire saga, collected for the first time to celebrate the live-action adaptation from Netflix.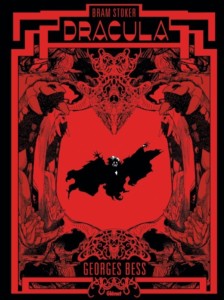 DRACULA BY GEORGES BESS HC
(W) Georges Bess, Bram Stoker (A/CA) Georges Bess
Includes an epilogue adapting Stoker's short story "Dracula's Guest" (believed to be the original novel's first draft chapter).
FRANKENSTEIN BY GEORGES BESS HC
(W) Georges Bess, Mary Shelley (A/CA) Georges Bess
Just like the one to the left for Dracula but this one is for Frankenstein!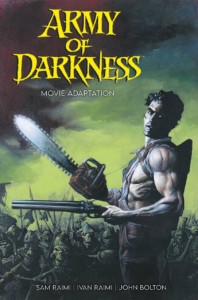 Army Of Darkness MOVIE ADAPTATION 30TH ANN HC
(W) Sam Raimi, Ivan Raimi (A/CA) John Bolton
Includes a special interview with Bruce Campbell by Kurt Busiek, who also contributes to the foreword.
(W) Daniel Warren Johnson (A/CA) Mike Spicer & Daniel Warren Johnson
THE ALL NEW TRANSFORMERS ERA STARTS HERE! Superstar creator DANIEL WARREN JOHNSON (DO A POWERBOMB, Wonder Woman: Dead Earth), alongside ENERGON UNIVERSE showrunner ROBERT KIRKMAN (VOID RIVALS, INVINCIBLE), reimagines Hasbro's robots in disguise for a brand-new generation. Optimus Prime was supposed to have led the Autobots to victory. Instead, the fate of Cybertron is unknown, and his allies have crash-landed far from home, alongside their enemies-the Decepticons. As these titanic forces renew their war on Earth, one thing is immediately clear: the planet will never be the same. New alliances are struck. Battle lines are redrawn. And humanity's only hope of survival is Optimus Prime. Discover THE TRANSFORMERS like you've never seen them before!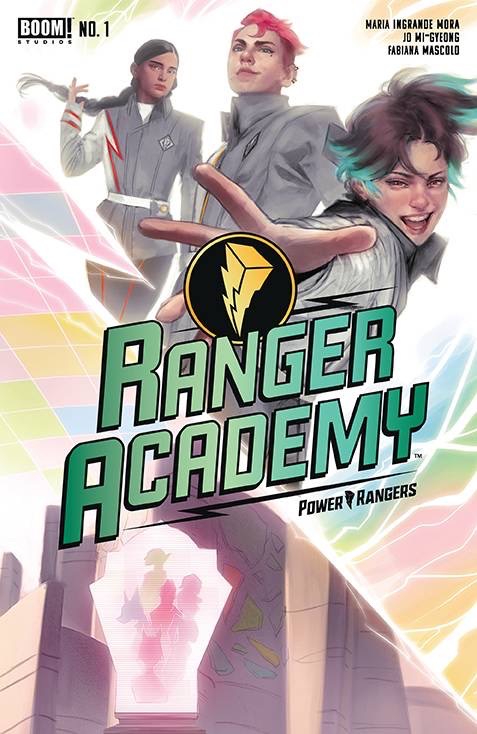 (W) Maria Ingrande Mora (A) Jo Mi-Gyeong (CA) Miguel Mercado
If you had a chance to join the Power Rangers, would you do it? 13-year-old Sage lives on an isolated lunar colony with her adoptive father, but her days on the farm will change forever when she comes across a wreckage with wounded passengers… people from an academy training to be something called… POWER RANGERS! Fresh off their Free Comic Book Day preview, acclaimed YA author Maria Ingrande Mora (Fragile Remedy) and superstar artist Jo Mi-Gyeong (Eve: Children of the Moon) introduce a bold new expansion of the Power Rangers Universe! For the first time, discover the amazing school where Rangers are trained, and find out for yourself which Ranger color you would join! Would you test your might as a Red Ranger, never surrender as a Black Ranger, inspire those around you as a Pink Ranger, show no fear as a Yellow Ranger, or prove that you're the smartest kid on the team as a Blue Ranger? Enroll today!
HACK/SLASH BACK TO SCHOOL #1 (OF 4)
HACK/SLASH returns with an untold tale and critically acclaimed cartoonist ZOE THOROGOOD at the bloody helm! Slasher hunter Cassie Hack is only just getting used to her man-monster partner, Vlad, when she's drawn into a new case involving a murderous bunny mascot, dead kids, and an entire squad of maladjusted teenage serial-killer hunters! A completely new chapter in the beloved, long-running series that's perfect for new readers and old fans alike, just in time for Halloween.
UNIVERSAL MONSTERS DRACULA #1 (OF 4)
(W) James TynionIV (A/CA) Martin Simmonds
THE BIGGEST NAMES IN COMICS RESURRECT THE MOST ICONIC MONSTERS! THE DEPARTMENT OF TRUTH creators JAMES TYNION IV (W0RLDTR33, Something is Killing the Children) and MARTIN SIMMONDS reteam to tell a new tale of the monster who started it all! When Dr. John Seward admits a strange new patient into his asylum, the madman tells stories of a demon who has taken residence next door. But as Dr. Seward attempts to apply logic to the impossible… his surrogate daughter Lucy begins to fall under the spell of the twisted Count Dracula!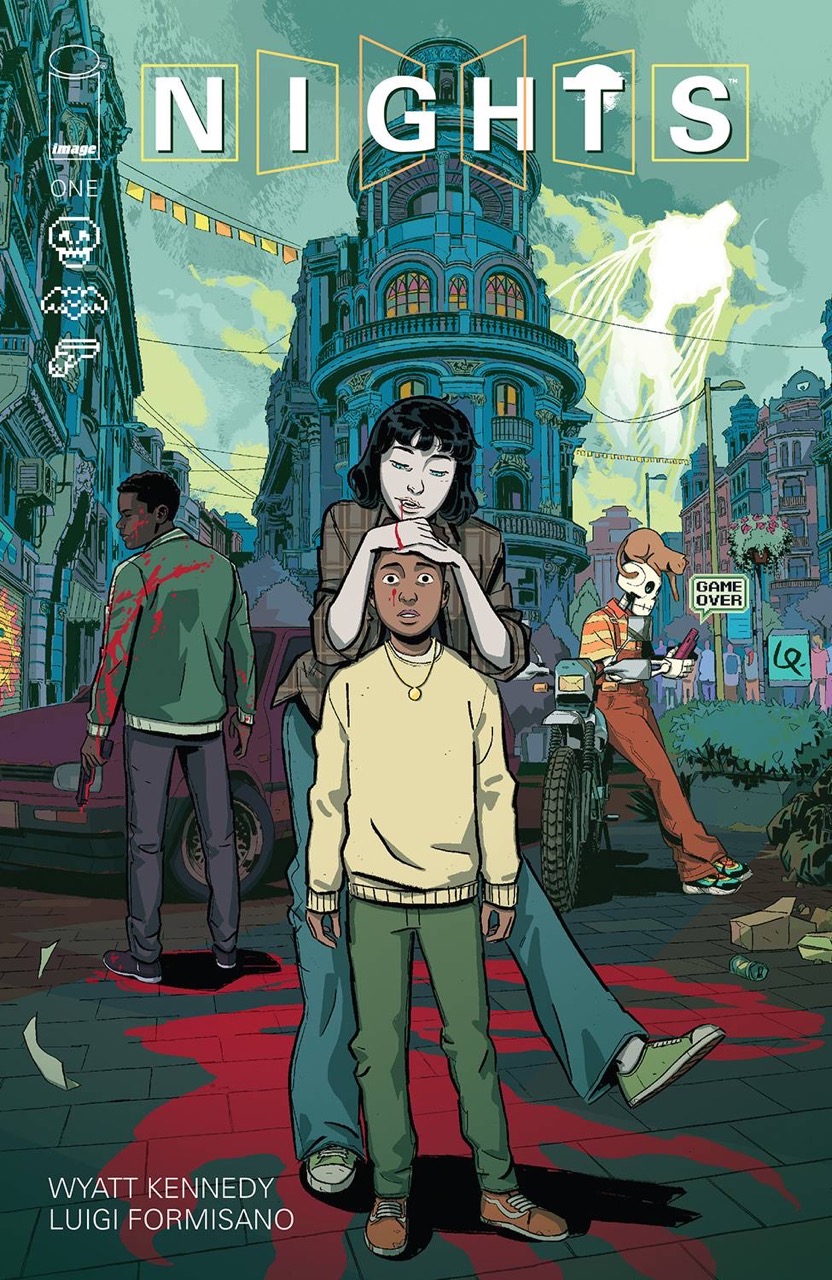 (W) Wyatt Kennedy (A/CA) Luigi Formisano
A NEW ONGOING SERIES PREMIERE FROM WYATT KENNEDY (BOLERO) & NEWCOMER LUIGI FORMISANO! Supernatural creatures exist among the common folk, and America is comprised of just 31 states. It's 2003, and Vince Okonma has lost his parents and moved in with his secret mercenary cousin and his video game-making roommate when he befriends "the greatest vampire who's ever lived." And that's just the first 20 pages. Welcome to Florida. A new vision of urban gothic adventure starts here! Youth is wasted on the young…
(W) Henry Zebrowski, Marcus Parks (A/CA) David Rubin
From the New York Times-bestselling hosts of the hit The Last Podcast on the Left and Black Hammer's David Rubin comes this all-new humorous, horror, and action-packed comic book series that's Near Dark meets Ocean's Eleven. A group of young, alienated vampires known as "bugs" plot to steal a magical object from ancient monstrous vampires to turn themselves back to human. Along the way they uncover a sprawling monster underground, a top-secret plot run by the elder creatures, elite militant vampire slayers, and madness beyond imagining blocking their path to humanity.
(W) Scott Snyder (A/CA) Dan Panosian
In 1891 a mine collapsed into itself. What was the dark substance found 666 feet underground? Blending modern horror, historical fact and Western lore, Scott Snyder and Dan Panosian have created a uniquely terrifying thriller with Canary. During the final days of the Gold Rush, one mining company in Colorado, pulled up radioactive Uranium, and then the mine then collapsed in on itself. Legends sprung up about the mine being cursed or even haunted. Now the Frontier is closed, the gold and silver mines have dried up. The country is becoming "civilized," and yet, in one stretch of the Rocky Mountains, a terrifying, new kind of violence is suddenly emerging. Random killings. People going mad and murdering neighbors, classmates without real cause. When a schoolboy kills his teacher with a hatchet, a famous federal marshal named Azrael William Holt is called in to investigate the killings. What hea brilliant young geologistis stranger and more horrifying than anything they could have ever imagined.
(W) Cullen Bunn (A/CA) Brian Hurtt
From the creators of The Sixth Gun and Manor Black comes this new supernatural horror series about monsters of the silver screen coming to life and wreaking havoc on a small town. Basil Saxon is a legend among horror fans. Over fifty years ago, he vanished during a freak accident on the set of the film that would have been his masterpiece. The cursed film-God of Monsters-was never completed and has never been seen. But when a film festival shows footage from the long-lost movie, classic horror monsters manifest to wreak havoc and terror on the unsuspecting populace. A ragtag group of misfits must band together to stop the most famous creatures of all time and send them back to the realm of celluloid nightmares.
(W) Mike Mignola (A/CA) Duncan Fegredo
Hellboy is kidnapped and hooked up to a massive mecha-Hellboy for a mission on a mysterious, faraway island, but the island might just put up a fight of its own. Inspired by Mignola's viral-hit pencil drawings from Mike Mignola: The Quarantine Sketchbook, Giant Robot Hellboy gets his own story in this 3-part miniseries from Mignola and longtime Hellboy artist Duncan Fegredo!
(W) Hirokatsu Kihara, Ichiro Nakayama (A) Junji Ito
Mimi and her boyfriend encounter one mystery after another. Nine scary stories, adapted into manga by horror genius Junji Ito!
Collects Vol 1+2 in a hardcover featuring 650+ pages of Yasuhiro Nightow's work, for the first time in its original oversized format!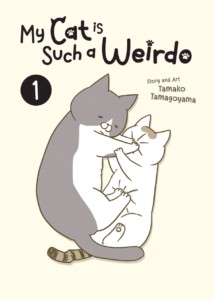 MY CAT IS SUCH A WEIRDO GN VOL 01
A full-color manga about the antics of the artist's two rescue cats, plus photos of the real kitties in action!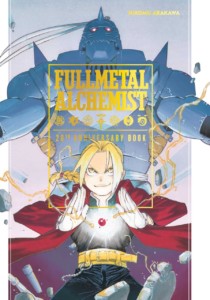 FULLMETAL ALCHEMIST 20TH ANNV BOOK HC
Collecting all the short manga, from game tie-ins to never-before-seen tales in Japanese guides, and more!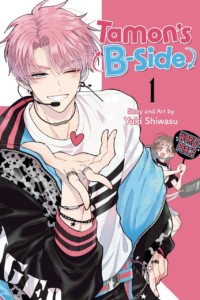 Tamon is an insecure mess, threatening to quit! What's a fangirl to do but roll up her sleeves and support her favorite singer?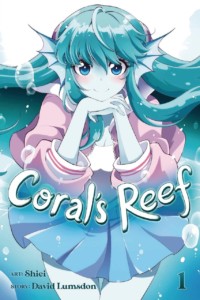 (W) David Lumsdon (A/CA) Shiei
This full-color fantasy graphic novel series for kids and adults is about the fun daily life of a teenage sea sprite!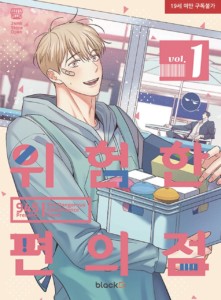 DANGEROUS CONVENIENCE STORE GN VOL 01
This hit Boys' Love webtoon/korean manhwa is coming to print in English for the first time!
GREAT YOKAI WAR GUARDIANS GN VOL 01 (MR)
(W) Yusuke Watanabe (A/CA) Sanami Suzukui
An exciting kaiju story blended with the yokai of Japanese folklore, perfect for fans of both!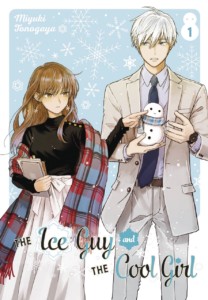 ICE GUY & COOL GIRL GN VOL 01
Sparks fly between the handsome descendant of a snow spirit and the oblivious coworker that he has a crush on!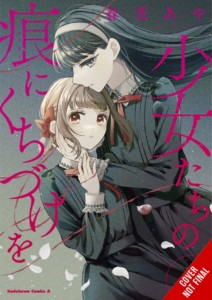 KISS THE SCARS OF THE GIRLS GN VOL 01 (MR)
Deep in the forest is an academy for girls, whose students share a secret… they're all vampires.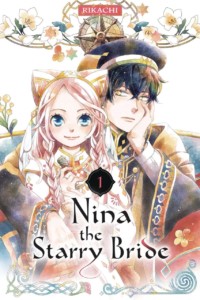 NINA STARRY BRIDE GN VOL 01
Winner of the Kodansha Manga Award, this fantasy shojo manga features intertwining constellations of palace intrigue and romance.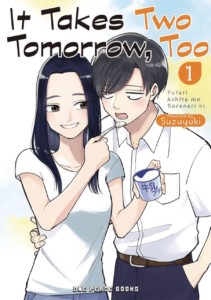 IT TAKES TWO TOMORROW TOO GN VOL 01
They are in their second month of living together. More than lovers but less than married.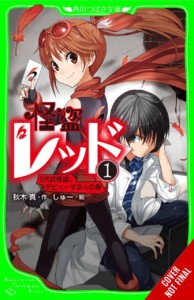 PHANTOM THIEF RED GN VOL 01
Their family is part of a worldwide network of righteous vigilantes, and now it's their turn to join the ranks of the phantom thieves!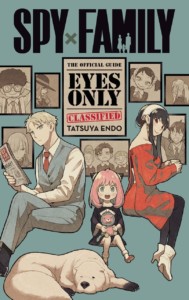 SPY X FAMILY OFFICIAL GUIDE EYES ONLY GN
The intimate secrets of the Forger family are revealed in this ultimate behind-the-scenes guide!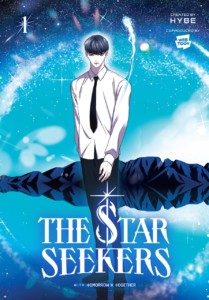 In a world where the top musicians possess magic, STAR ONE is just a powerless, run-of-the-mill, B-tier K-pop group at best… it seems?
WITCH HAT ATELIER KITCHEN GN VOL 01
(W) Hiromi Sato (A/CA) Kamome Shirahama
A WHA culinary spinoff, letting readers try their hand at recreating a variety of sumptuous recipes!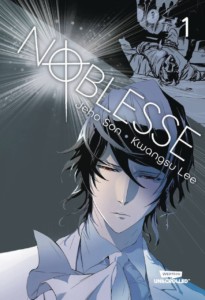 (W) Jeho Son (A) Kwangsu Lee
Rai wakes up from an 820-year-long sleep and starts his new life as a student in a high school founded by his loyal servant… Frankenstein.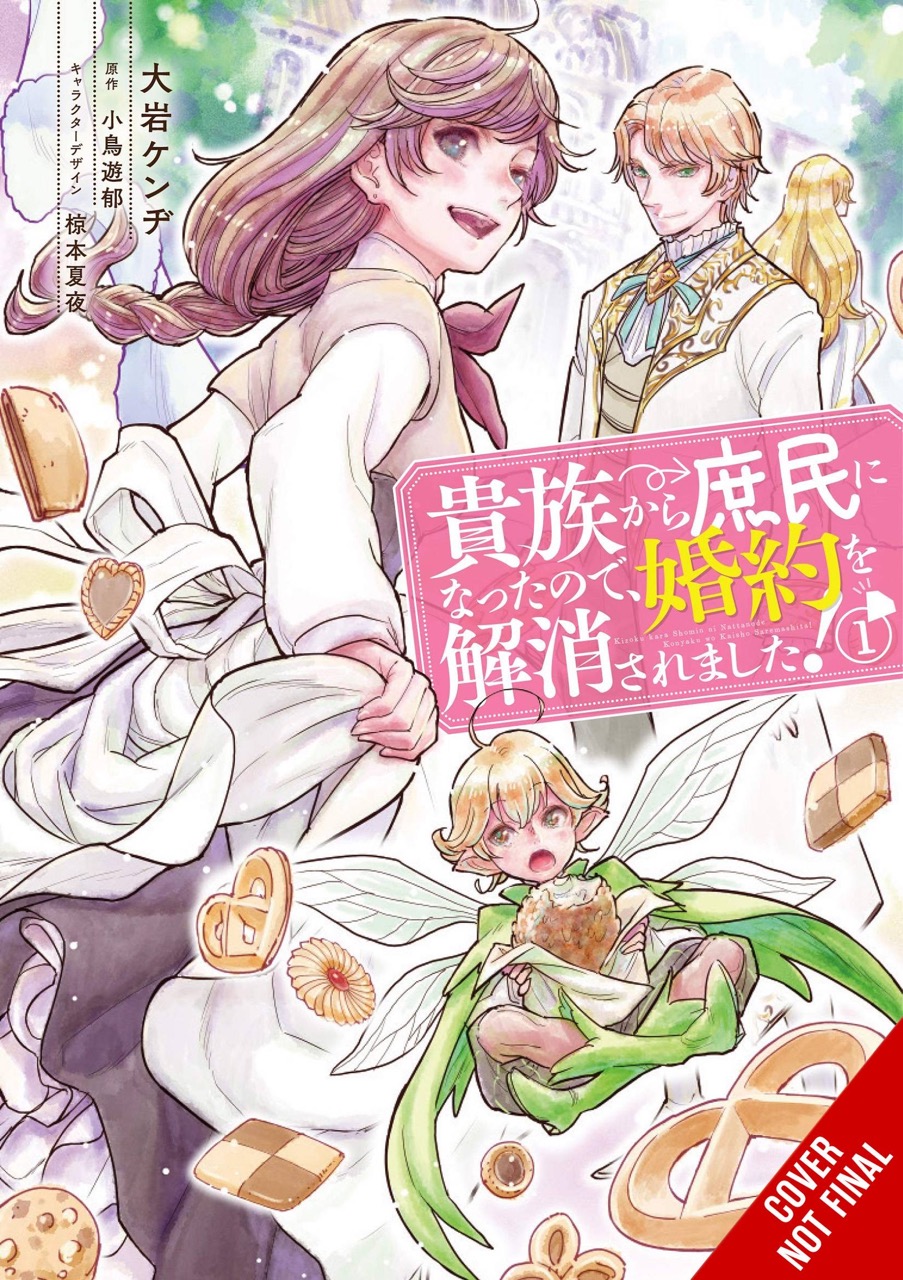 WHEN I BECAME COMMONER BROKE OFF ENGAGEMENT GN VOL 01
(W) Kenzi Oiwa (A) Kaya Kuramoto, Kaoru Takanashi
The long title really sums it up hey?
HARUKI MURAKAMI MANGA STORIES HC
(W) Haruhi Murakami, Jc Deveney (A) PMGL
The first of three volumes, which will present a total of 9 short stories from Murakami's collections.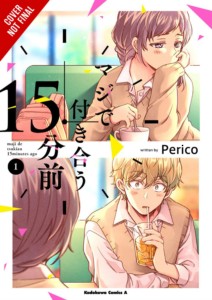 FIFTEEN MINUTES BEFORE WE REALLY DATE GN VOL 01 (MR)
With their high school graduation fast approaching, they make a decision on a whim… to start dating!
If anything jumped out to you, remember to message us or let us know next time you're in the shop! You get a text the second it arrives in the shop and we place a copy aside just for you so you don't miss out!
We do these each month so keep an eye out for the next post!
Have a great month and happy reading 💚