The July issue of PREVIEWS has arrived so here are our picks from what's arriving in September!  We've separated our Marvel Previews Picks as well as our DC Comics Picks, which you can find over on The Blog! As always, if you see anything you like make sure to let us know by shooting us a message!
Note: We haven't actually received our Previews Catalog yet so this is a slightly frankensteined blog post so there may be changes in the days after this is posted!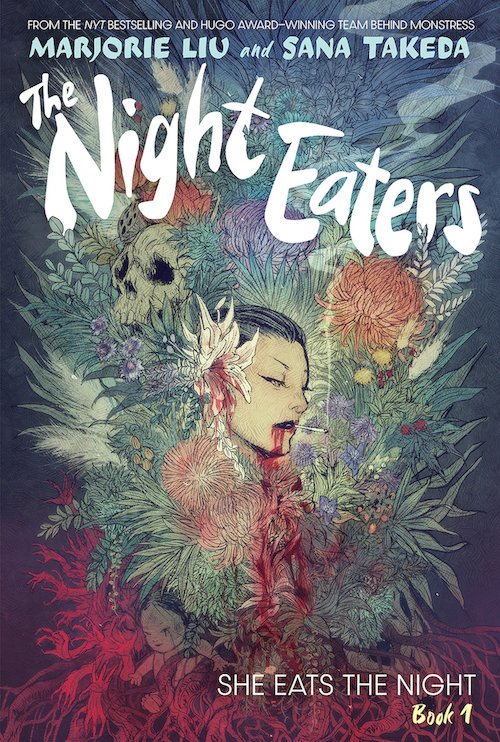 The first volume in a new graphic novel horror trilogy from Marjorie Liu and Sana Takeda-the creative team behind the New York Times bestselling series Monstress.
Chinese American twins, Milly and Billy, are having a tough time. On top of the multiple failures in their personal and professional lives, they're struggling to keep their restaurant afloat. When their mother Ipo forces them to help her clean up the house next door-a hellish and run-down ruin that was the scene of a grisly murder-the twins are in for a nasty surprise. A night of terror, gore, and supernatural mayhem reveals that there is much more to Ipo and her children than meets the eye.
A heart-wrenching single-volume story about the struggles of being an artist, from the creator of Chainsaw Man.
The overly confident Fujino and the shut-in Kyomoto couldn't be more different, but a love of drawing manga brings these two small-town girls together. A poignant story of growing up and moving forward that only Tatsuki Fujimoto, the creator of Chainsaw Man, could have crafted.
Two young artists from a small town inspire each other to improve their art and become manga creators. But as they grow up, a terrible tragedy will change their lives forever.
POLAR BEAR CAFE COLLECTED EDITION TP VOL 01
Advanced Solicit For 2023!
Polar Bear has a penchant for puns and runs a serene café frequented by humans and animals alike. Regulars include a panda who has a part-time job being a panda at the local zoo, his keeper (who has a crush on the café's waitress), and a pretentious penguin. Join the colorful clientele through the seasons in this comforting and humorous manga about daily specials, romantic complications, and quirky workplaces, a tale that inspired a 50-episode anime adaptation.
This 4-volume edition of the complete manga series, in English for the first time, will include bonus color content!
In Store: January 26th 2023
FOREST HILLS BOOTLEG SOCIETY GN
Set in 2005, this gorgeously illustrated, funny, and honest graphic novel follows four teens who stumble into an illicit anime DVD-burning business that shakes up their conservative small town…and their friendship.
When Brooke, Kelly, Maggie, and Melissa buy a bootleg anime DVD at a gas station, they get much more than they bargained for with Super Love XL, a risqué move featuring—among other things—a giant mecha who shoots lasers out of her chest. The four girls are horrified (and maybe a little fascinated). It's so unlike anything they've seen, would probably shock everyone else in their town, and definitely would take over their extremely conservative Christian school. That's when they have the idea to sell copies to local boys…for twenty dollars a pop.
At first, everything goes perfectly, with the friends raking in cash—pretty soon they'll even have enough money to buy the matching jackets they've always dreamed of! But as the market for mildly titillating anime DVDs grows, the girls realize they'll need new material. On top of figuring out how to replicate their first success, there's growing tension within the group. Brooke and Kelly's romance is on its last legs, and hurt feelings are guaranteed when Melissa starts falling for one of them.
Will the four girls' shared history be strong enough to see them through this upheaval? Or will they learn that some things can only end in heartbreak?
Eugen Robick, Urbatect of Urbicande has been designing a new bridge to connect the southern portion of the city to the north, but his bid to commence construction has been denied by the Commission. While contemplating how he can convince the Commission to see things his way, Eugen is brought a cube made of beams discovered during construction of another project. Initially small enough to fit on his desk, it begins to grow, adding beam after beam, until it soon takes over his entire office. Growing exponentially, it eventually takes over the entire city, disrupting the social order as citizens begin using the beams to travel back and forth between the southern and northern parts of the city, previously only accessible via the guarded bridges. While the Commission wishes to put a stop to any such social change, the cube's impact is overpowering and irreversible.
Graphic Novels & Collections!
LITTLE MONSTERS TP VOL 01
They are the last children on Earth… they also happen to be vampires. From Jeff Lemire & Dustin Nguyen. Collects LITTLE MONSTERS #1-6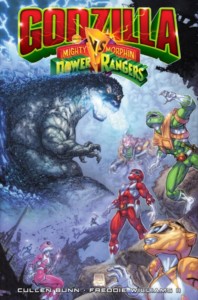 Rita Repulsa does some multiversal shenanigans resulting in a world with both the Power Rangers AND Godzilla for ultimate Mech-Kaiju fun!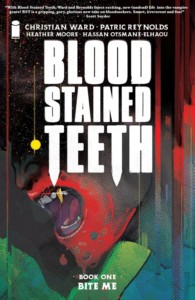 BLOOD STAINED TEETH TP VOL 01
Christian Ward & Patric Reynolds bring you a fast-paced 100 Bullets-style crime saga with fangs! It's a good month for Vampire fans!
SENSORY LIFE ON THE SPECTRUM AUTISTIC COMICS ANTHOLOGY
Featuring comics from 30 autistic creators about their experience in a world that doesn't understand them.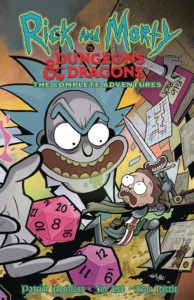 RICK AND MORTY VS DUNGEONS & DRAGONS COMP ADV TP
Featuring a brand-new story from Jim Zub and Troy Little, Mr. Meeseeks conquering the Forgotten Realms!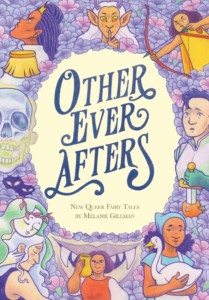 A feminist, queer fairy-tale collection, where those forced to sit on the sidelines in classic stories take center stage.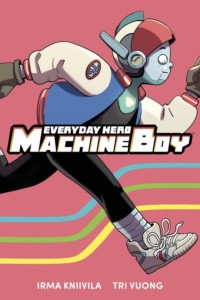 EVERYDAY HERO MACHINE BOY GN
Rising stars Tri Vuong and Irma Kniivila present a funny, engaging adventure that asks: can you override your own programming?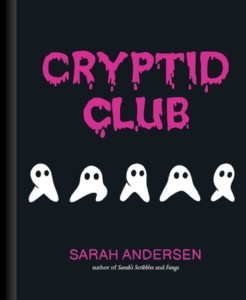 The latest from the wonderful Sarah Anderson (Sarah's Scribbles), join the club alongside Mothman, Bigfoot, Nessie & The Nightcrawlers!
A must-have graphic novel prequel to the bestselling novel series and international Netflix sensation 'Shadow and Bone'.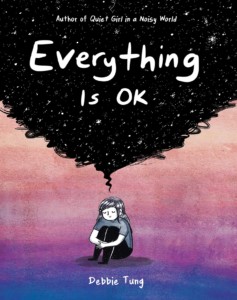 Debbie aims to provide positive, comforting messages to anyone who is facing similar difficulties or is just trying to get through a tough time.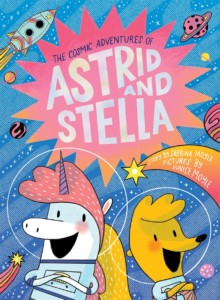 THE COSMIC ADVENTURES OF ASTRID & STELLA GN
They'll meet new pals, solve friendship conundrums, with lots of dance breaks and snacks on the way!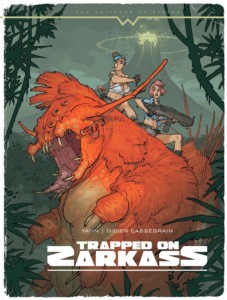 It is the third millennium, and gender definitions are gone. Two Earth agents are sent to the lush, threatening jungles of Zarkass.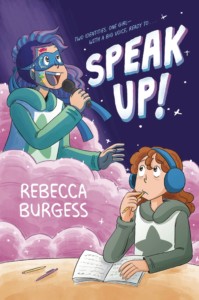 Twelve-year-old Mia is just trying to navigate a world that doesn't understand her true autistic self, but she feels safe when she sings!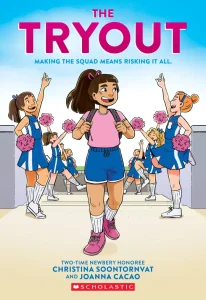 When cheerleading tryouts are announced, Christina and Megan jump at the chance to join the squad. But does fitting in equal belonging?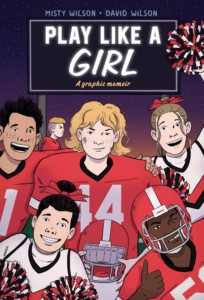 Debut author Misty Wilson chronicles her seventh-grade experience as the only girl on her town's football team in this empowering graphic memoir.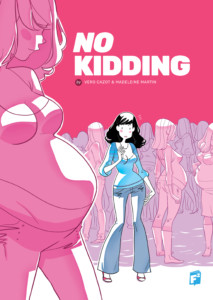 Journey into the heart, mind and soul of women opting out of motherhood, finding their place in a world full of children and laws about their bodies.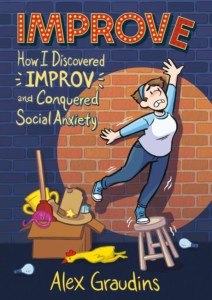 IMPROVE HOW I DISCOVERED IMPROV GN
She has crippling social anxiety. She is trapped in a web of negative thoughts and paralyzing fear.
GIRLS HAVE A BLOG COMP ED
A bi-weekly webcomic on Tumblr in 2015, then a WEBTOON series. It spanned 7 years and is now collected in its entirety for the first time.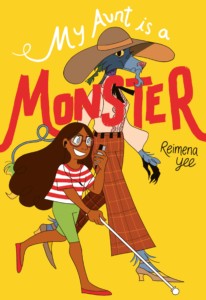 Safia thought being blind meant she would only get adventures through audiobooks. This changes when she goes to live with a mysterious aunt.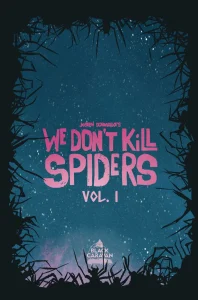 WE DONT KILL SPIDERS TP VOL 01
In the early Viking Age, a faithless Norseman detective is summoned to a Scandinavian hamlet where a series of murders have occurred.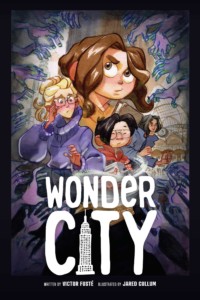 Wonder City tells the story of two combative teenage sisters coping with the sudden loss of their father in New York City, 1984.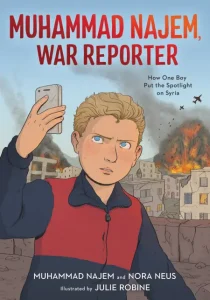 MUHAMMAD NAJEM WAR REPORTER GN
Armed with the camera on his phone he started reporting on the war in Syria using social media.
MAYBE AN ARTIST GRAPHIC MEMOIR
A heartfelt and funny graphic novel memoir from one of the first Black female cartoonists to be published in the New Yorker, at 22 years old.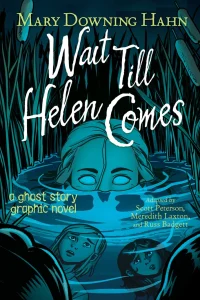 Two siblings must save their stepsister from the clutches of a vengeful ghost in this graphic novel adaptation!
Some Honourable Mentions!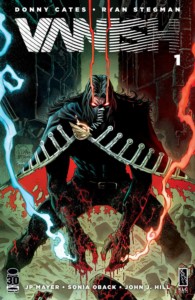 From DONNY CATES (GOD COUNTRY, Hulk, Thor), RYAN STEGMAN (VENOM, King in Black), JP MAYER (Absolute Carnage, Fantastic Four), SONIA OBACK (Amazing Spider-Man: Renew Your Vows, Han Solo), and JOHN J. HILL (CROSSOVER, Harley Quinn), the all-star creative team that brought you VENOM, comes an all-new take on the classic hero's quest!
Oliver Harrison was a mythical hero who slayed the greatest threat to his realm before even hitting puberty. But that was then. As an adult, Oliver leads an average cookie-cutter suburban life-aside from the fact that he's mentally unstable, massively paranoid, smokes like a chimney, and gets blackout drunk every night to hide from his horrific nightmares. Will the arrival of a superhero team called the Prestige prove the madness isn't all in Oliver's head? And what about all the epic fantasy crap from his childhood? Join us for a brutal as hell tale of magical worlds, gifted youth, evil sorcerers, superheroes, war, blood, guts, and death that punches you right in the face!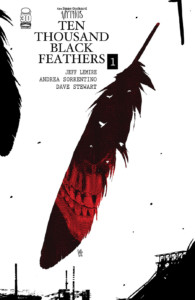 THE BONE ORCHARD MYTHOS: TEN THOUSAND BLACK FEATHERS #1
From the acclaimed creative team behind GIDEON FALLS, PRIMORDIAL, and THE PASSAGEWAY comes a new series in the bold and ambitious shared horror universe of THE BONE ORCHARD MYTHOS.
Trish and Jackie are best friends and avid gamers. But when the line between reality and their fantasy world is blurred by an evil darkness, can they be the heroes of their own story?
TEN THOUSAND BLACK FEATHERS is the newest entry into THE BONE ORCHARD MYTHOS from LEMIRE & SORRENTINO! This universe will feature self-contained graphic novels and limited series about the horrors waiting to be discovered within the Bone Orchard.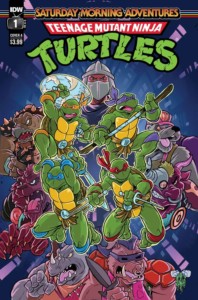 TMNT: SATURDAY MORNING ADVENTURES #1
In 1987, the world at large was introduced to the TMNT by way of a catchy theme song and an action-packed cartoon. The cartoon's aesthetic returns in Teenage Mutant Ninja Turtles: Saturday Morning Adventures, featuring an all-new set of standalone stories!
In this issue, after an unexpected power surge, the Heroes in a Half Shell find themselves trapped in a training simulator, fighting to free themselves from the digital clutches of some of their most fearsome foes! Get ready for "VR in Deep Trouble!" (And try not to worry if that theme song is already stuck in your head!)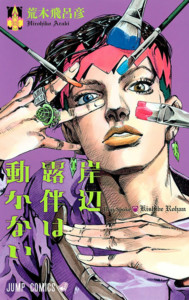 THUS SPOKE ROHAN KISHIBE GN VOL 01
In the same hardcover format as JoJo's Bizarre Adventure, a new series with everyone's favorite manga artist!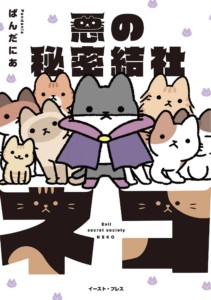 EVIL SECRET SOCIETY OF CATS GN VOL 01
A hilarious, full-color manga about scheming cats from the creator of Yokai Cats!
They will solve every crime and mystery, from murders to missing pets, with a bit of charm and a lot of love!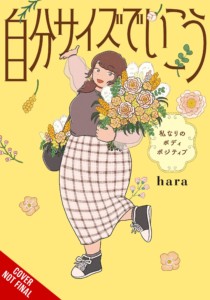 EMBRACE YOUR SIZE MY OWN BODY POSITIVITY GN
A plus-sized author chronicles her own journey with body positivity and learning to love herself as she is.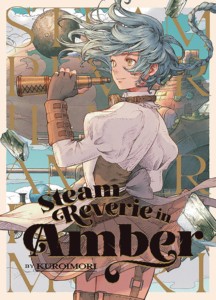 STEAM REVERIE IN AMBER HC VOL 01
A full-color steampunk artbook & manga collection including 22 Major Arcana as removable tarot cards!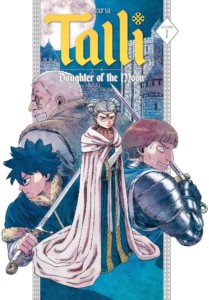 TALLI DAUGHTER OF THE MOON TP VOL 01
An epic adventure from French-Laotian cartoonist Sourya that evokes manga and bandes dessinées.
DINOSAUR SANCTUARY GN VOL 01
In 1946, we discovered an island where dinosaurs had survived into the present. Follow a new zookeeper hired at Enoshima Dinoland!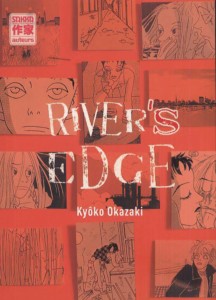 From renowned author Kyoko Okazaki, the creator of Helter Skelter and Pink, comes a story of adolescence.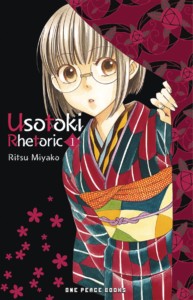 USOTOKI RHETORIC GN VOL 01
1926, the first year of the Showa era. Urabe Kanoko has left her hometown after it turns against her for having the ability to hear lies when spoken.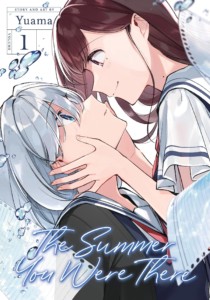 SUMMER YOU WERE THERE GN VOL 01 (MR)
A sweet Yuri love story by the creator of 'The Girl I Want is So Handsome!'.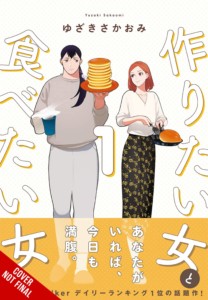 SHE LOVES TO COOK & SHE LOVES TO EAT GN VOL 01 (MR)
Cooking is how Nomoto de-stresses, but one day, she finds herself making way more than she can eat by herself.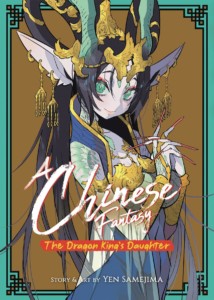 CHINESE FANTASY DRAGON KINGS DAUGHTER GN VOL 01
This stunning collection of five stories delves into traditional Chinese lore, folktales and myths.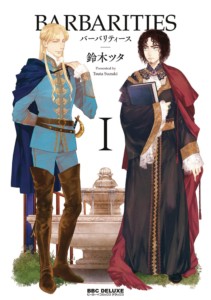 In this beautiful Boys' Love/BL romance inspired by Renaissance Europe, a dashing viscount tries to woo a serious nobleman!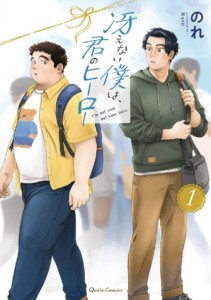 IM KINDA CHUBBY AND IM YOUR HERO GN VOL 01 (MR)
Honjiro is a rookie actor trying to land a breakout role, but fears his weight stands in the way of his dream.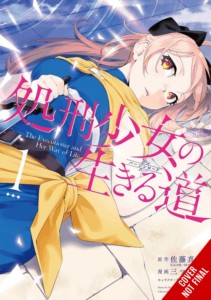 EXECUTIONER & HER WAY OF LIFE GN VOL 01
The Lost Ones are strangers from another world, hailing from an unknown place called… "Japan".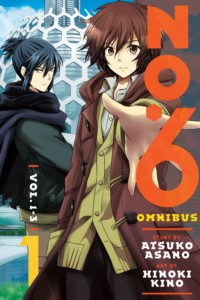 NO 6 MANGA OMNIBUS GN VOL 01
The classic dystopian manga returns in three volumes of 3-in-1 omnibus editions! An elite student named Shion lives a seemingly perfect life…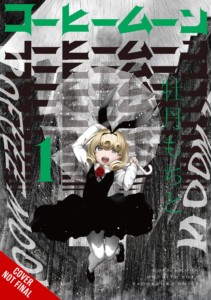 Pieta leads a normal, uneventful life in a world of constant black rain. As the rain pours down, like it always does, she goes to school…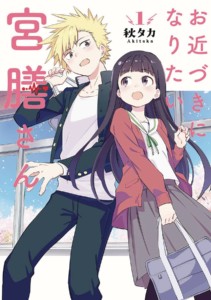 MISS MIYAZEN WOULD LOVE TO GET CLOSER TO YOU GN VOL 01
Two polar opposites: Miyazen, high-class pretty girl, and Matsubayashi, scary-looking delinquent guy.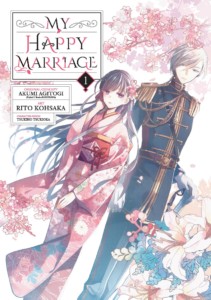 MY HAPPY MARRIAGE GN VOL 01
Failing to inherit the superhuman powers of the bloodlines into which she was born, Miyo Saimori lives her days unwanted and unloved.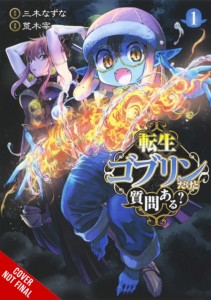 SO WHATS WRONG GETTING REBORN AS A GOBLIN GN VOL 01
If anything jumped out to you, remember to message us or let us know next time you're in the shop! You get a text the second it arrives in the shop and we place a copy aside just for you so you don't miss out!
We do these each month so keep an eye out for the next post!
Have a great month and happy reading 💚