The July issue of PREVIEWS has arrived so here are our picks from what's arriving in September! We've separated our Marvel Previews Picks as well as our DC Comics Picks, which you can find over on The Blog! As always, if you see anything you like make sure to let us know by shooting us a message!
(W) Jeff Lemire, Matt Kindt (A/CA) David Rubin
New York Times-bestselling writers JEFF LEMIRE (GIDEON FALLS, DESCENDER) and MATT KINDT (BANG!, MIND MGMT) unite with internationally acclaimed artist DAVID RUBÃ N (BEOWULF, Ether) for original graphic novel COSMIC DETECTIVE, an epic science fiction mystery that asks: When a God is murdered, who solves the crime?
Enter our detective. The murder of a god threatens to tear apart the very fabric of our reality, and only he stands in the way of utter destruction. Will the mystery he uncovers be worse than the disaster he's trying to avert? And will his mind crack under the revelations he's about to uncover before he can do anything about it?
BLADE OF MOON PRINCESS GN VOL 01
Before Tatsuya Endo became the creator of the smash hit manga series 'Spy x Family', he created 'Blade of the Moon Princess', loosely based on the Japanese folktale 'The Tale of the Bamboo Cutter'.
Defiant and vulgar, Princess Kaguya Takenouchi is not the heir to the moon's Silver Court that her mother's retainers had hoped for. But when the empress falls ill during a wave of terrorist attacks, Kaguya resolves to do right by her people and rise to the occasion.
Unfortunately, Kaguya's enemies are a step ahead of her, and she ends up ejected from the moon and stranded on the primitive Tainted World below. Can she find her way back to the moon and reclaim the throne that is rightfully hers from the usurpers?
THE GREAT BRITISH BUMP OFF TP
(W) John Allison (A) Max Sarin
An Agatha Christie-style murder mystery set in the world of English competitive baking from 'Giant Days' John Allison and Max Sarin.
When she enters her country's most beloved baking competition, Shauna Wickle's goal is to delight the judges, charm the nation, and make a few friends along the way. But when a fellow contestant is poisoned, it falls to her to apprehend the culprit while avoiding premature elimination from the UK Bakery Tent… and being the poisoner's next victim! Collects issues #1-4.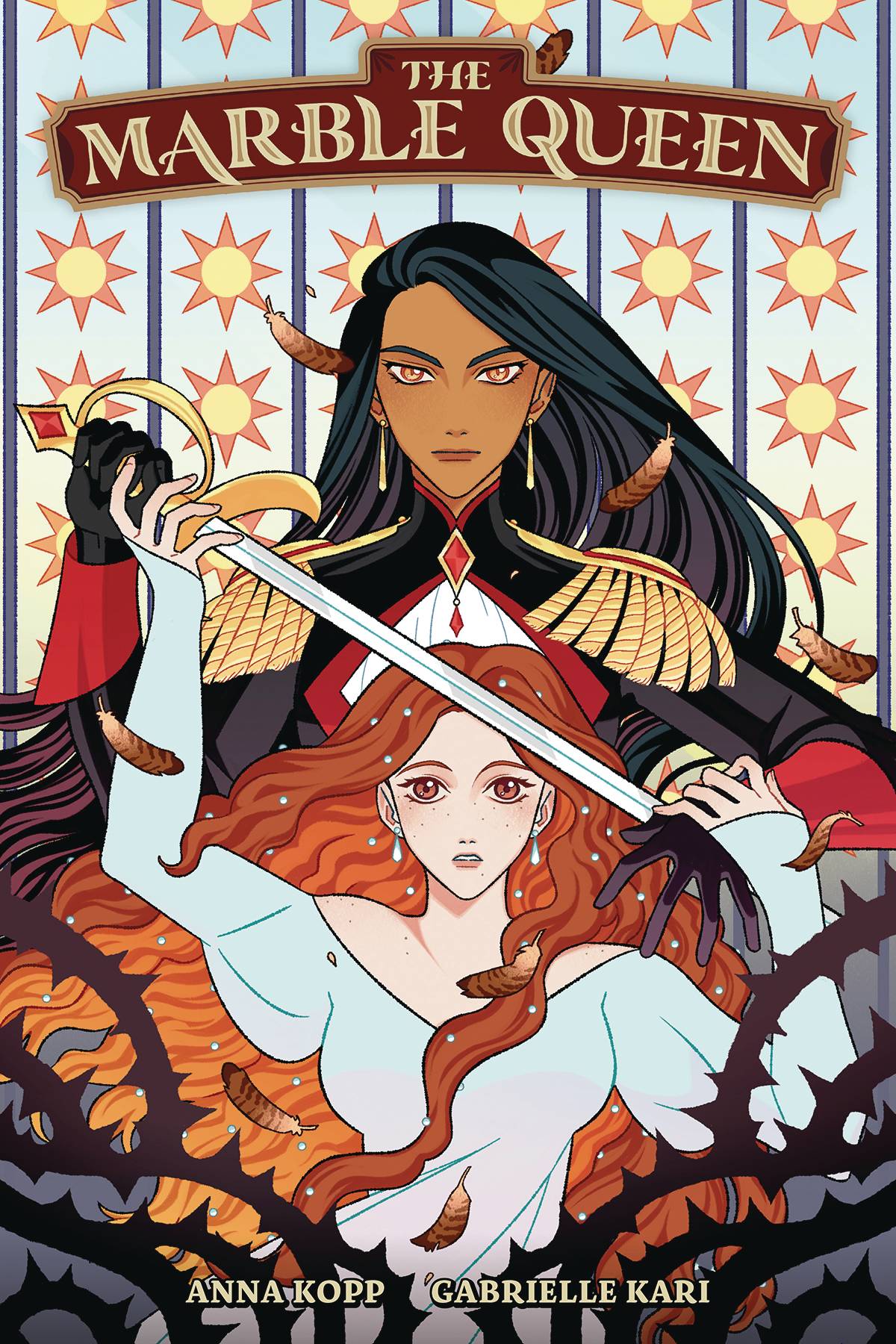 (W) Anna Kopp (A) Gabrielle Kari
A YA fantasy graphic novel that's the political drama of Nimona meets the heartfelt romance of The Princess and the Dressmaker, but this time in a sapphic romance surrounded by a mist of magic.
Princess Amelia's kingdom, Marion, is in shambles after months of their trade routes being ravaged by pirates, and now the only seemingly option left is for her to save it through a marriage alliance. When she gets an exorbitant offer from the royalty of Iliad-a country shrouded in mystery-Amelia accepts without question and leaves her home to begin a new life.
But she lands on Iliad's shores to find that her betrothed isn't the country's prince, but the recently coronated Queen Salira. Shocked, Amelia tries to make sense of her situation and her confused heart: Salira has awakened strange new feelings inside her, but something dark hides behind the Queen's sorrowful eyes. Amelia must fight the demons of her own anxiety disorder before she can tackle her wife's, all while war looms on the horizon.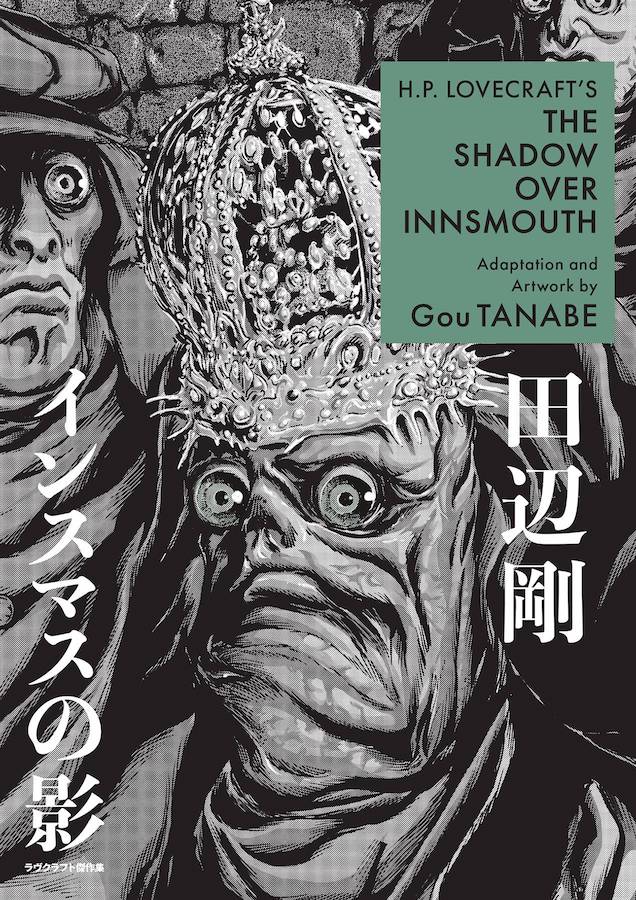 HP LOVECRAFTS SHADOW OVER INNSMOUTH GN
A new manga adaptation of the only H.P. Lovecraft story published as a book during his lifetime, by modern horror master Gou Tanabe!
In the winter of 1927-28, the isolated coastal settlement of Innsmouth, Massachusetts was assaulted by U.S. government agents, its waterfront burned and dynamited, its people taken away to internment camps. Yet that was neither the beginning nor the end of the horror uncovered by a young antiquarian who traveled to Innsmouth in search of rumors from the town's dead past, only to find them still very much alive… and find truths lying under water deeper and colder than any earthly grave!
This book includes a tip-in title page in silver ink and 12 pages in full color!
Graphic Novels & Collections!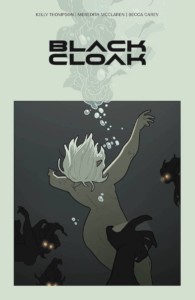 (W) Kelly Thompson (A/CA) Meredith McClaren
A delectable fantasy/sci-fi blend with a detective procedural shot straight through its heart. Mayhem. Murder. Mermaids.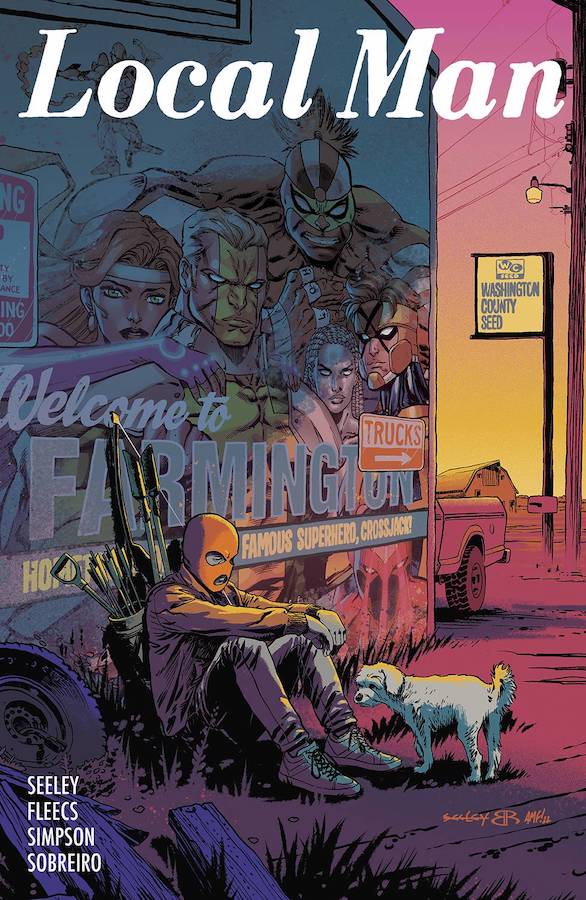 (W/A) Tim Seeley & Tony Fleecs
'Stray Dogs' creator Tony Fleecs teams with 'Revival's Tim Seeley for a story that combines rural crime noir and superhero action.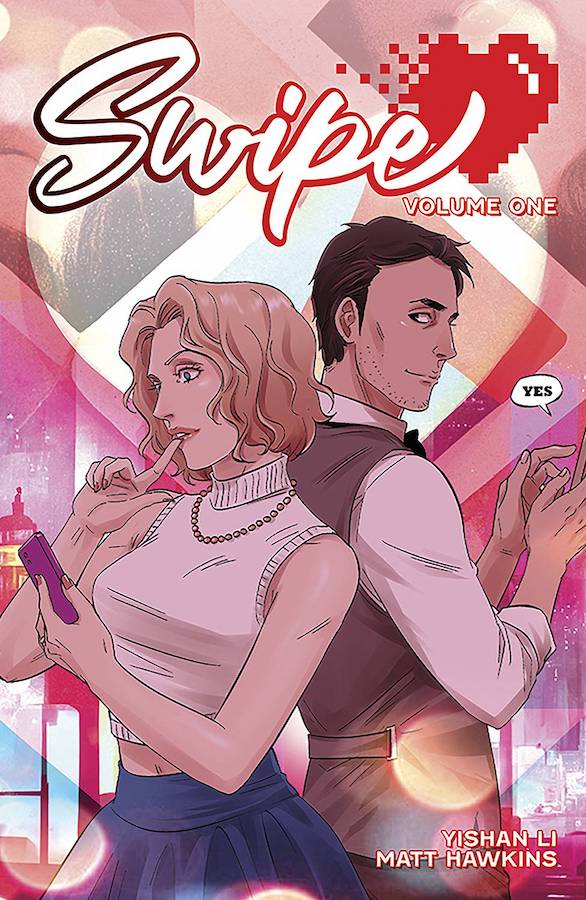 (W) Matt Hawkins (A/CA) Yishan Li
Spinning off from 'Sunstone' and 'Swing', the story of two recently divorced people attempting online dating for the first time.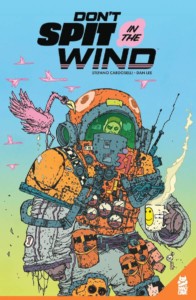 Since earth became inhospitable, humanity escaped to space. Now a crew of garbage men are cleaning up mountains of toxic waste.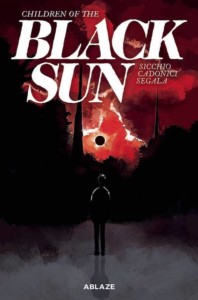 CHILDREN OF THE BLACK SUN TP VOL 01
(W) Dario Sicchio (A) Francesco Segala (A/CA) Letizia Cadonici
Over the years, a black sun has risen twice. It drives people towards all sorts of horror.
An adorable debut middle-grade graphic novel about an unlikely friendship that blossoms on the racquetball court.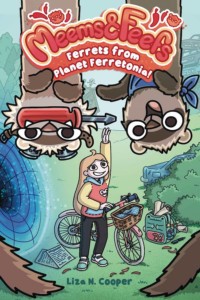 MEEMS AND FEEFS GN FERRETS FROM PLANET FERRETONIA
This laugh-out-loud, heartwarming graphic novel is perfect for readers 8+, and ferret fans of all ages.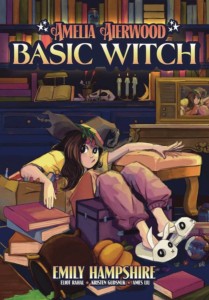 AMELIA AIERWOOD BASIC WITCH GN
(W) Emily Hampshire, Eliot Rahal (A) Kristen Gudsnuk, Various (CA) Caitlin Rose Boyle (A/CA) Ames Liu
We follow the daughter of L.A.'s most famous family of witches, the Aierwoods.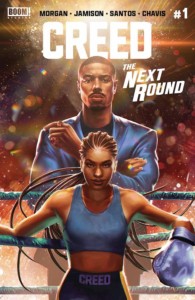 (W) LaToya Morgan, Valentine DeLandro (A) Wilton Santos, Valentine DeLandro (CA) Mateus Manahini
10 years after the events of Creed III, Amara is on her own path, weaving her father's shadow and training like there's no tomorrow.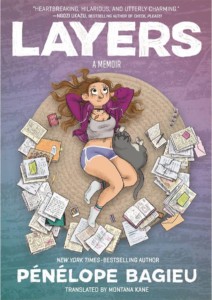 She dusted off her old diaries and found cringe-worthy, hilarious, and heartbreaking true stories begging to be drawn.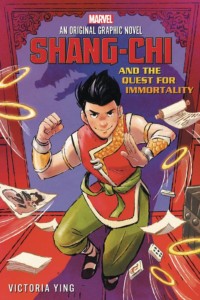 SHANG-CHI & QUEST FOR IMMORTALITY GN
His home and his father's health on the line, does his father deserve to be saved?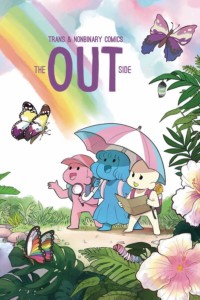 The OUT SIDE: TRANS & NONBINARY COMICS GN
A love letter to the LGBTQIA+ community, to inspire anyone struggling with their own identity.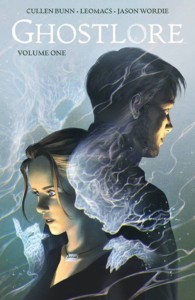 (W) Cullen Bunn (A) Leomacs (CA) Reiko Murakami
Bunn and a slew of amazing artists are bringing readers the most eye-opening spectral story since 'The Sixth Sense'!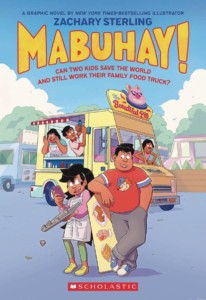 1st-generation Filipino siblings JJ and Althea struggle to belong at school. And they have to help their parents run the family food truck.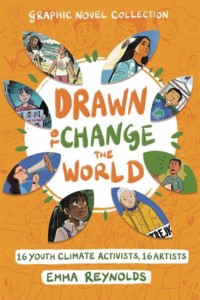 DRAWN TO CHANGE THE WORLD GN
Profiles of 16 different diverse youth climate activists who have been campaigning for change all over the world!
CLUB KICK OUT GN VOL 01: INTO THE RING
The principal cancels the gaming, theater, cosplay and choir clubs, so they combine into… wrestling!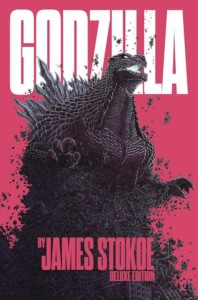 GODZILLA BY JAMES STOKOE DLX ED HC
See the King of the Monsters from the unique mind and pen of talented writer-artist James Stokoe!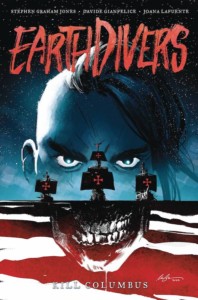 (W) Stephen Graham Jones (A) Davide Gianfelice (CA) Rafael Albuquerque
A group of outcasts from the future find a time travel portal and figured out where everything took a turn for the worst: America.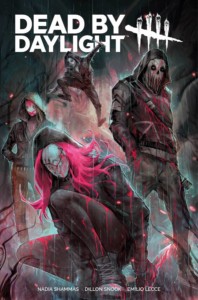 DEAD BY DAYLIGHT TP VOL 01
(W) Nadia Shammas (A) Dilon Snook (CA) Ivan Tao
BASED ON THE BEST-SELLING HORROR SURVIVAL GAME! Witness the terrifying origins of THE LEGION!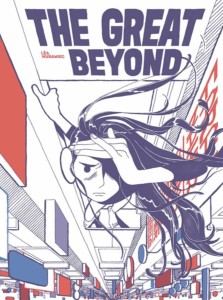 In a world where your name is currency, it's tough to make ends meet. It's even tougher when you share a name with a rising pop star.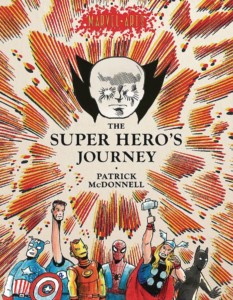 The synthesis of Patrick McDonnell's positive, inspirational sensibility and Marvel's blockbuster brand in a love letter to comics.
COMPLETE AMERICAN GODS TP
(W) Neil Gaiman (A) P. Craig Russell, Scott Hampton, Colleen Doran, Glenn Fabry
Collecting the complete graphic novel adaptation of Neil Gaimans award winning book of Gods walking the earth amongst us.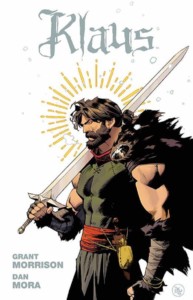 (W) Grant Morrison (A/CA) Dan Mora
The complete collection of the man who would be Santa Claus, and who dared to challenge the dark forces of magic and malevolence!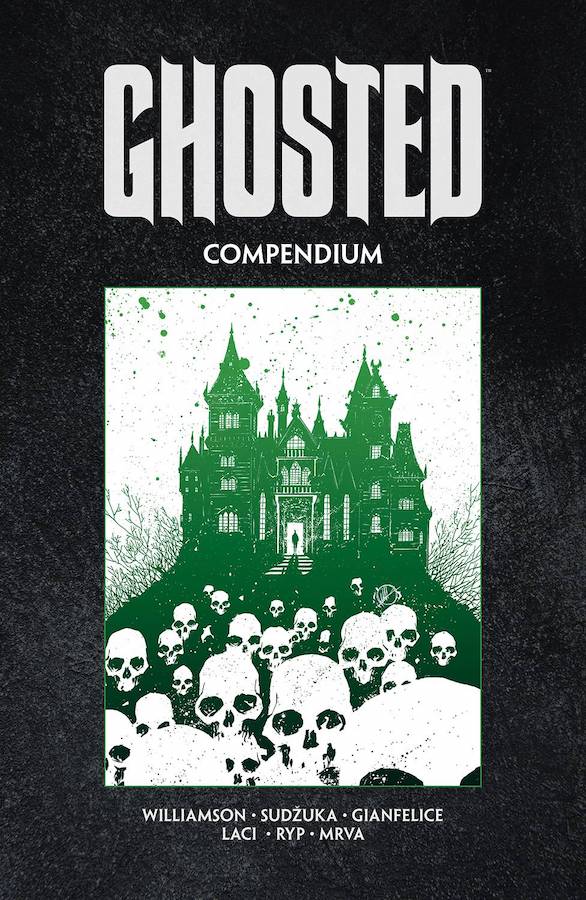 (W) Joshua Williamson (A) Various (CA) Matteo Scalera
Celebrate the 10th anniversary of the breakout series! Skybound's horror/crime mash-up is equal parts 'Ocean's 11' and 'The Shining'!
HARRIET TUBMAN DEMON SLAYER #1
(W) David Crownson (A/CA) Courtland Ellis
Concept artist and Harriet Tubman: Demon Slayer series artist Courtland Ellis delivers his signature design for this groundbreaking debut. Django Unchained meets Buffy The Vampire Slayer in David Crownson's Harriet Tubman : Demon Slayer, a supernatural comic series based on the true life of the freedom fighter herself that is flavored with genre liberties in the spirit of Abraham Lincoln: Vampire Hunter. When slave owners can't stop the formidable ninja warrior Harriet Tubman, they call on the help of Vampires, Werewolves, Witches, and Demons to stop her. Harriet Tubman must lead a family of slaves to freedom while battling an army of darkness. Soon to be an original series on Disney+!
(W) Ram V. (A/CA) Filipe Andrade
Discover the tantalizing tale of Rubin Baksh, a demonic Rakshasa with a down-to-earth dream of becoming the next Anthony Bourdain. To achieve his vision, Rubin enlists Mo, a filmmaker who has seen better days, to document the world-renowned cuisine of India and the people behind such glorious food. But little does Mo know that there's more to Rubin than meets the eye, and the mortals play a darker role in the show than they were prepared for…
Entice your palate with the follow up offering from the Eisner, Harvey, and Ringo Award-nominated team of Ram V (Detective Comics, Blue In Green) and Filipe Andrade (Fantastic Four, Star) in this series painstakingly prepared for fans of Anthony Bourdain's Hungry Ghosts and Eat The Rich!
Explorers Jacob and Elena Armlen find themselves trapped in a strange parallel dimension of elusive landscapes and shifting architecture inhabited by mischievous entities. Now it's up to their clairvoyant daughter Adley and sentient robot Staden to rescue them!
MASTERS OF UNIVERSE FORGE OF DESTINY #1
(W) Tim Seeley (A/CA) Eddie Nunez
A "He-Man Year One" prequel to the hit Netflix series Masters of the Universe: Revelation! On the world of Eternia, a fragile balance exists between science and magic, a balance kept by the universe's mightiest hero, He-Man! On a peaceful mission to the island nation of Anwat Gar, the royal Eternian caravan comes under attack by the minions of the evil Skeletor! And on the island itself, the nefarious Evil-Lyn sets in motion a plan that could lead to all-out war!
BLOODBORNE BLEAK DOMINION #1 (OF 4)
(W) Cullen Bunn (A) Piotr Kowalski (CA) Werther Dell'Edera
CELEBRATED HORROR COMICS WRITER CULLEN BUNN AND FAN-FAVORITE ARTIST PIOTR KOWALSKI TEAM UP ONCE MORE!
In the plagued city of Yharnam, hunters Gretchen and Abraham search for their missing protégé. Under the blood moon, a scourge of beasts stalk the streets, and a new threat lurks around every corner. The duo must venture deep into the depths of the chalice dungeons in order to find Lucien, but malignant and ancient horrors await them. Will they find him? And what terrifying surprise awaits them if they do?
The battle pits NECRONEMA, the ever-expanding demonic land that supplanted the Midwest twenty years ago, against EDENWOOD, the witchcraft-controlled land that acts as a barrier against the war zone and the rest of the U.S.A. Summoned by the WITCH WAR COUNCIL, Rion must assemble an elite team of DEMON HUNTERS tasked with annihilating a list of targets within the demon-controlled lands. The men and women he selects happen to be the most famous and revered demon hunters of all time, dating back to the 1700s.
What role does he play in stopping this waking nightmare? Find out in this tale of friendship and destiny, made in collaboration with BTS!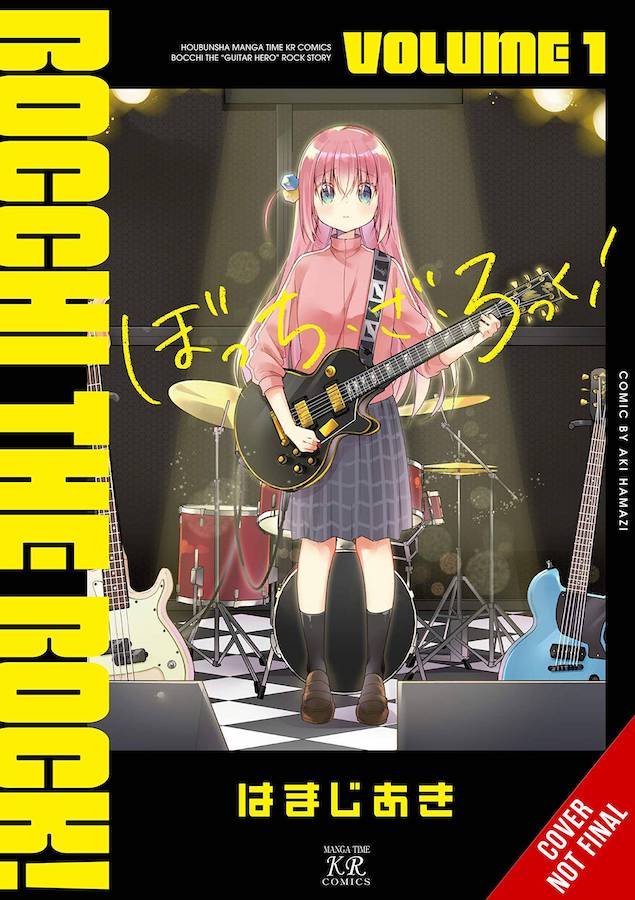 BOCCHI THE ROCK GN VOL 01
After anonymous YouTube success, does this most antisocial of introverts have what it takes to perform in front of real people?!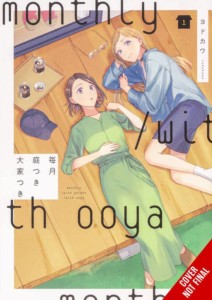 MONTHLY IN GARDEN WITH MY LANDLORD GN VOL 01
To get over her recent breakup, Asako decides moving to a new home would be just the thing.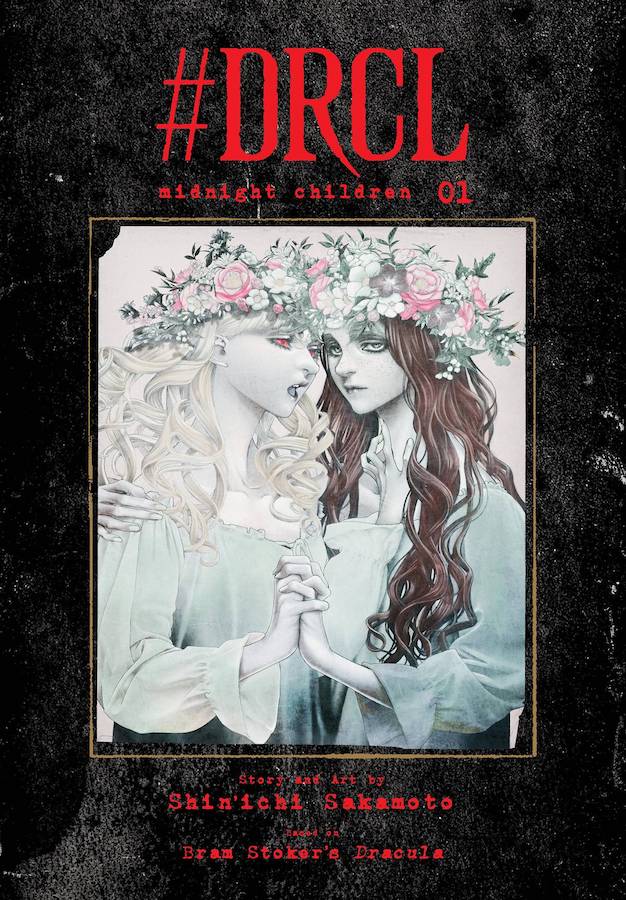 #DRCL MIDNIGHT CHILDREN HC VOL 01
'Dracula' meets manga in this surreally beautiful and chilling retelling of Stoker's horror classic.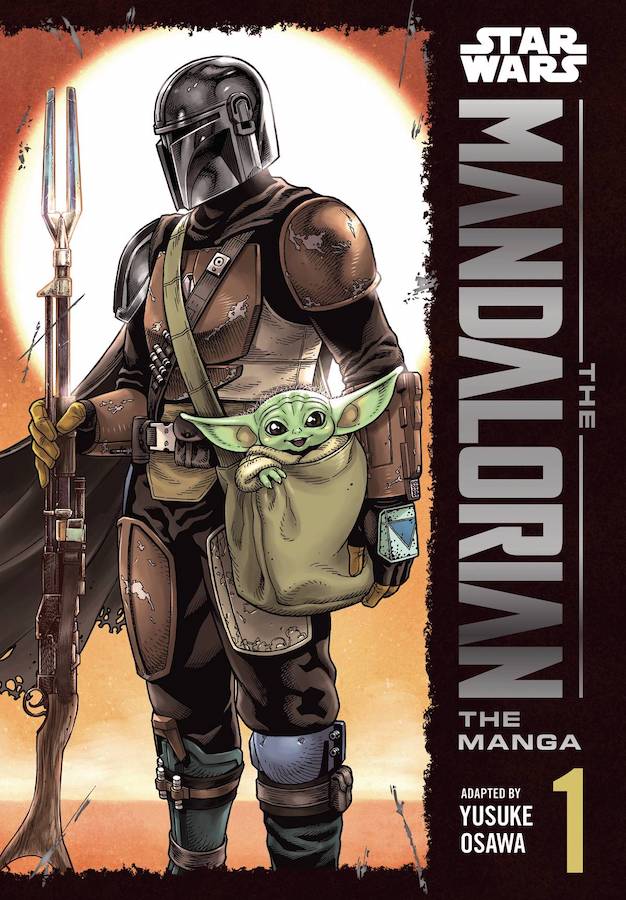 STAR WARS: The MANDALORIAN MANGA GN Vol 01
A bounty hunter goes on the run with The Child to protect him from the forces that would do him harm.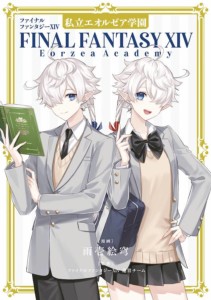 FINAL FANTASY XIV EORZEA ACADEMY GN
Join all your favorite 'Final Fantasy XIV' characters in this rollicking, modern-day high school comedy!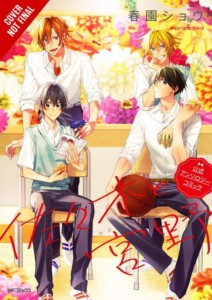 SASAKI & MIYANO OFFICIAL COMIC ANTHOLOGY GN
There's never a dull moment when the life of a boys' love fanboy turns into one!
INNOCENT OMNIBUS TP VOL 01
Adapting the true life of the "Gentleman of Paris," who performed nearly three thousand executions in 18th-century France.
CLAMP PREMIUM COLLECTION: TOKYO BABYLON GN VOL 01
This new edition brings a new look to the classic manga with a uniform binding design!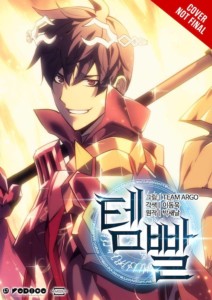 A deadbeat in real life, working odd jobs to fuel his video game addiction. But inside the VR game, he… is also painfully ordinary.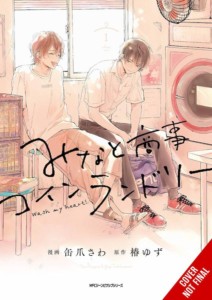 MINATOS LAUNDROMAT GN VOL 01
(W) Tsubaki Yuzu (A) Sawa Kanzume
Instead of the laidback life he was expecting, his days are spent in a flustered panic when a total hottie ambles into his life…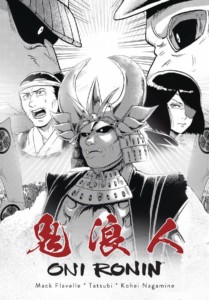 (W) Mack Flavelle, Kohei Nagamine (A) Tatsubi
Combining historically accurate characters and locations with mythical kitsune and malevolent demons from Japanese folklore.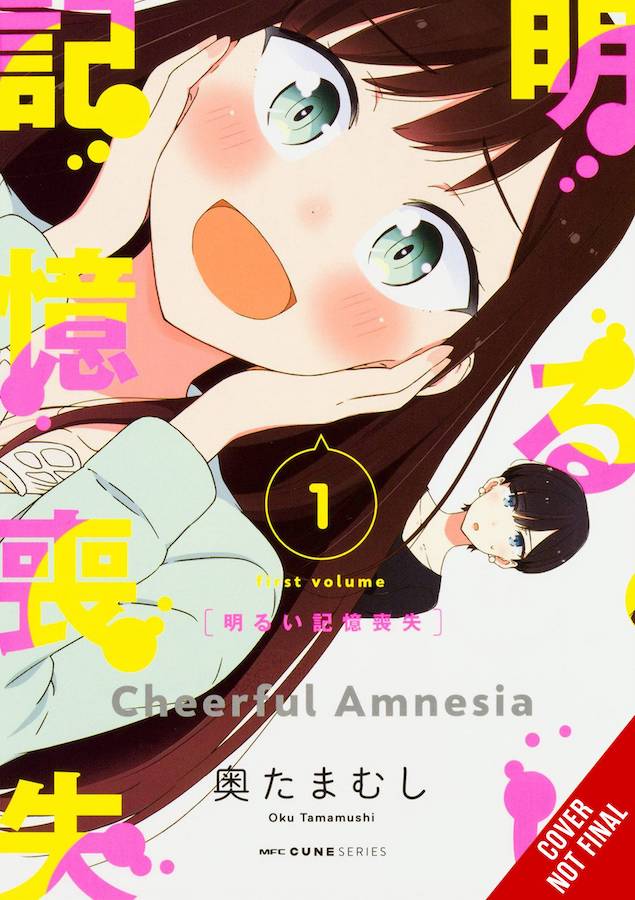 CHEERFUL AMNESIA GN VOL 01
Arisa has lost her memories of the past three years, and her girlfriend worries their love is lost. But then, it's love at first sight all over again!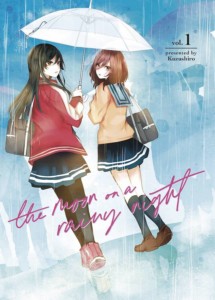 MOON ON A RAINY NIGHT GN VOL 01
A chance encounter between two girls, when one almost loses her hearing, leads to love.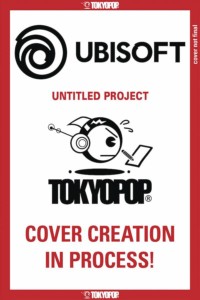 CAPTAIN LASERHAWK BLOOD DRAGON REMIX GN
(W) Ben Kahn, Adi Shankar (A) Bayou Kun
A boys love manga of the upcoming Netflix show, featuring alter egos of Ubisoft characters.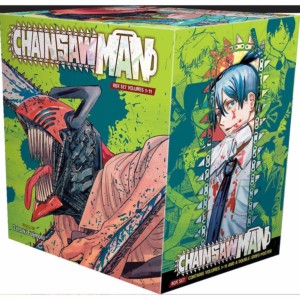 CHAINSAW MAN BOX SET VOL 01-11
The rip-roaring first arc of 'Chainsaw Man', all in one jaw-dropping huge box set with a poster!
If anything jumped out to you, remember to message us or let us know next time you're in the shop! You get a text the second it arrives in the shop and we place a copy aside just for you so you don't miss out!
We do these each month so keep an eye out for the next post!
Have a great month and happy reading 💚