The October issue of PREVIEWS has arrived, which means you can check out our picks of what comics and graphic novels are arriving this new years season! Plenty of honourable mentions like usual and Marvel are starting their slate of comic events for 2022!
A vengeful family hides an army deserter for eight years after the end of World War II, cocooning him in a false reality where the war never ended. A pair of girls look alike, but they aren't twins. And a boy's nightmare threatens to spill out into the real world…
This hauntingly strange story collection showcases a dozen of Junji Ito's earliest works from when he burst onto the horror scene, sowing fresh seeds of terror.
Ariel Slamet Ries (they/them) is a wonderful human from Melbourne, Australia. They studied animation at The Animation Workshop in Denmark for 4 years before throwing away the prestige and money to pursue comics and illustration. Their first book of Witchy was amazing and we are super excited to have a 2nd coming soon!
In the witch kingdom Hyalin, the strength of your magic is determined by the length of your hair.
Low on magic and on the run after committing the ultimate heresy of cutting one's hair, Nyneve and her raven companion, Banana, head into an ancient forest in search of safe transport. However, when Nynever butts heads with the gruff and overbearing broom-maker Kaveh, she starts to wonder if she wouldn't be better off in the hands of the Witch Guard.
With the highest kaiju-emergence rates in the world, Japan is no stranger to attack by deadly monsters. Enter the Japan Defense Force, a military organization tasked with the neutralization of kaiju. Kafka Hibino, a kaiju corpse cleanup man, has always dreamed of joining the force and wants another shot at achieving his childhood dream of eliminating the kaiju. But how can he expect to fight kaiju when he suddenly becomes one himself?!
Kamen Rider: The Classic Manga Collection HC
The original run of the legendary Kamen Rider manga, now in English as a special 50th anniversary omnibus! Fans the world over have long been enthralled by tales of Kamen Rider, the masked, motorcycle-riding superhero who protects the world from injustice. Kidnapped and experimented upon by the evil terrorist organization known as Shocker, Hongo Takeshi manages to escape their clutches and use his newfound strength to fight against their schemes.
These are his very first adventures, drawn and written by series creator and manga superstar Shotaro Ishinomori, the beginning of a legacy that spans dozens of television series and films. Commemorating the 50th anniversary of Kamen Rider's original 1971 publication, this beautiful hardcover edition contains the first Kamen Rider manga series plus special bonus materials and full-color inserts.
Check out the latest comic series of the hooded white knight before the upcoming Disney+ show starring Oscar Isaac!
His mission is justice! The mysterious Mr. Knight has opened his Midnight Mission, sheltering his people from the weird and horrible. The Moon Knight stalks the rooftops and alleys marked with his crescent moon tag, bringing violence to any who would harm his flock. While Khonshu languishes in prison, Marc Spector's sacred duty must still be observed: the protection of those who travel at night. But what happens when those he would save are turned into weapons against him? When gangs of elderly residents leave a trail of bizarre violence, Moon Knight must put his body, mind and very soul on the line to end the carnage! A mysterious foe attacks from an unexpected direction, an old friend comes to visit and Marc finds himself answering the same question over and over again: "Why do you wear the mask?" Collecting MOON KNIGHT (2021) #1-6.
Other Lives by Peter Bagge
Other Lives follows three former college classmates: a self-loathing journalist whose family secret is the least of his problems; his girlfriend, whose obsession with getting married borders on Bridezilla status; a conspiracy theorist who may or may not work for the Homeland Security but definitely lives with his mother; and a divorced, unemployed gaming addict who lives in his car. While it's their past that unites them, it's their fabricated online identities – some more dangerous than others – that lead to their "real" lives colliding years later.
Originally published in 2010 by DC Comics' Vertigo imprint, Other Lives is Bagge's first post-Hate original graphic novel and has been out of print for several years. Fantagraphics is proud to publish this new edition, at a time when Bagge's oeuvre is enjoying renewed interest following the release of The Complete Hate in late 2020.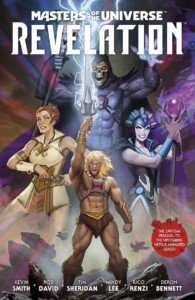 Masters of the Universe: Revelation TP
The new MotU Netflix show gets a prequel in this paperback from Kevin Smith!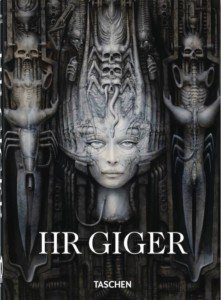 HR Giger 40th Anniversary Edition TP
An affordable paperback collection of the phallic fiend himself, Holy Rats Giger!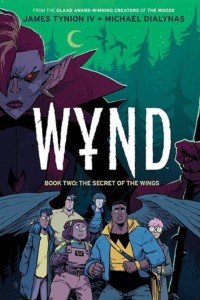 WYND Vol 1 blew us away *get it?* and we are super keen for James Tynion IV's follow up book!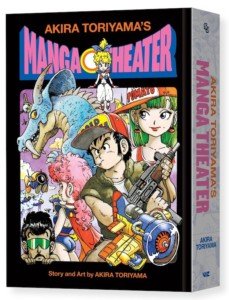 Akira Toriyama's Manga Theater
Father of Dragon Ball & Dragon Quest, this book collects his early work!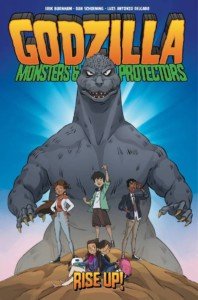 Godzilla: Monsters & Protectors Rise Up TP
It's a child friendly Godzilla graphic novel! For the kids who are crazy for Kaiju!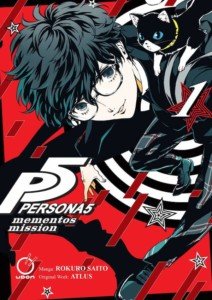 Persona 5: Mementos Mission Vol 1
The hugely popular Persona 5 game gets a manga with an all-new mystery!
For the first time in English, Sagramola's first longform GN is a coming of age story set in the hills of Italy.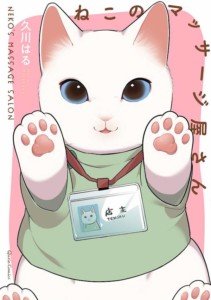 Cat massage therapy vol 1
It's a manga! With the cutest cat cover you've ever seen! 😍😍😍😍😍😍😍😍😍😍😍😍😍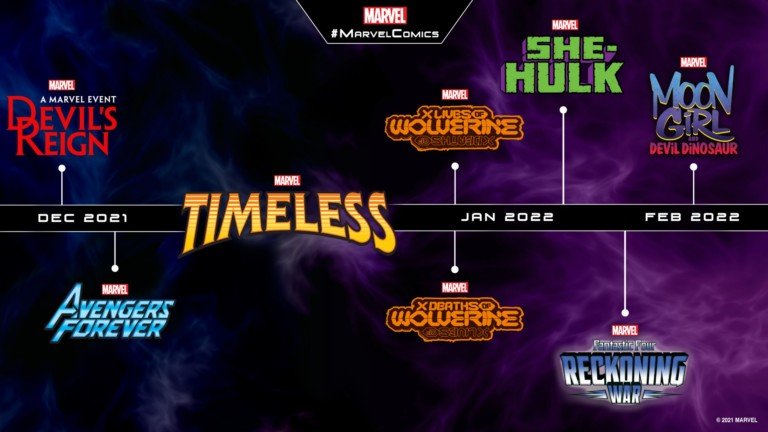 This past month Marvel revealed their plans for major comics events happening across December through February! To read more about it, check out their article HERE!
For your usual Marvel Previews Picks check out below!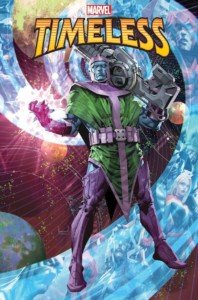 The future of Marvel begins here! Kang has to try and protect the main 616-universe against a threatening timeline.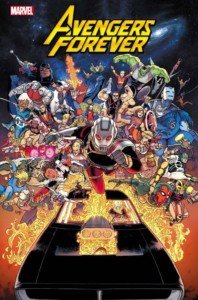 An Avengers on a MULTIVERSE scale! From Captain Carter, to Cosmic Ghost Rider, to Tony Stark aka Invincible Ant-Man?!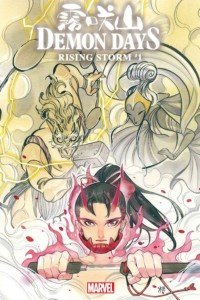 Demon Days: Rising Storm #1
The next issue from Peach Momoko's stunning mini series, her watercolours now bringing her take on Thor!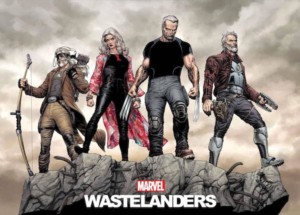 Marvel is expanding the world of Old Man Logan! We've already had old mate Wolverine, plus Old Man Hawkeye. Now we have Old Lady Black Widow, Old Man Star-Lord and Doctor Doom! If a post-apocalyptic Marvel hellscape is your jam then you've got these to check out in issues coming soon!
Amazing Spider-Man Beyond Vol X TP
Ben Reilly is back as the new Spider-Man! A new creative team = no more Spencer!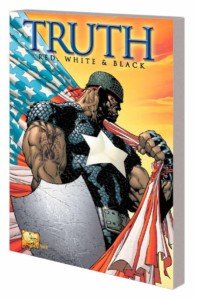 Captain America: Truth TP
Watched Falcon & Winter Soldier on Disney+? Get to know that old super soldier Isaiah Bradley!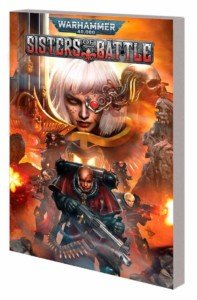 Warhammer 40K: Sisters of Battle TP
Look… between you and me… Dan has really gotten into W40K lately…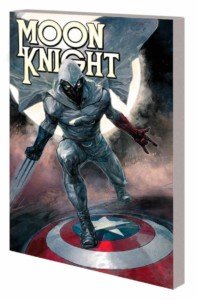 Moon Knight By Bendis & Maleev Complete TP
Before Moon Knight appears on Disney+, check out Brian Michael Bendis' run on him!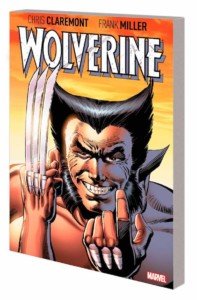 Wolverine By Claremont & Miller Deluxe TP
Considered the classic Wolverine run, Claremont and Miller in one paperback!
If anything jumped out to you, remember to message us or let us know next time you're in the shop! You get a text the second it arrives in the shop and we place a copy aside just for you so you don't miss out!
We do these each month so keep an eye out for the next post!
Have a great month and happy reading 💚