The December issue of PREVIEWS has arrived, so to wrap up 2021 here is what we recommend that's arriving in February! Explore our top picks, a huge list of honourable mentions AND see how Marvel have a bunch of #1's and cool stuff on the way!
The story of Earth's last war starts with Hope's sticky fingers…
The multiple award-winning Batwoman team of J. H. WILLIAMS III (Promethea, The Sandman: Overture, Batman) and W. HADEN BLACKMAN (Star Wars, Elektra) reunites! They're joined once again by colorist supreme DAVE STEWART and master letterer TODD KLEIN.
In a bizarre future world that has forgotten its history, reckless thief Hope Redhood holds the key to excavating its dark, strange past?if only she and her crew can escape a tyrannical wizard and his unstoppable daughter. But fate will send them all on a path leading to a war between worlds.
ECHOLANDS is a landscape-format, mythic-fiction epic where anything is possible?a fast-paced genre mashup adventure that combines everything from horror movie vampires, to classic mobsters and cyborg elves, to Roman demigods and retro rocket ships. It's going to be a helluva ride!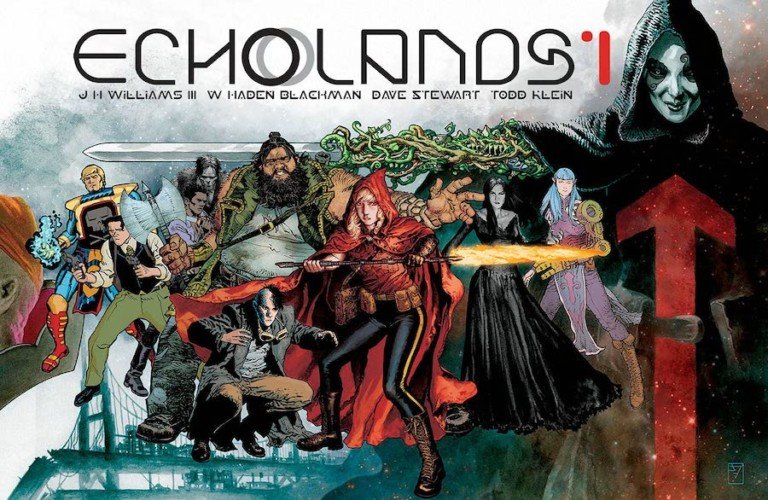 Razorblades: The Horror Magazine, Book 1 Omnibus
The self-published terror sensation finally arrives in a deluxe hardcover collecting the first year! Co-created by JAMES TYNION IV (DEPARTMENT OF TRUTH, Something is Killing the Children) and STEVE FOXE, RAZORBLADES: THE HORROR MAGAZINE features over 350 pages of horror from some of the most cutting-edge names in the genre.
From monsters in the closet to bodies stuffed in washing machines, RAZORBLADES redefines horror comics for the next era. Also includes prose, illustrations, and in-depth interviews with horror icons like SCOTT SNYDER.
Collects RAZORBLADES: THE HORROR MAGAZINE #1-5
Curse Words: The Hole Damned Thing Omnibus HC
HERE AT LAST from CHARLES SOULE (Star Wars) and RYAN BROWNE (God Hates Astronauts): CURSE WORDS: THE HOLE DAMNED THING, a massive omnibus collection of the magical, hilarious, oddly moving story of an evil wizard named Wizord, his talking koala sidekick Margaret, and their journey to be good (or at least slightly less bad) in this dark, unforgiving world of ours.
Collects all 28 issues originally published by Image Comics, the previously unpublished full-length epilogue issue CURSE WORDS: AFTER WORDS, an introduction by Late Night With Stephen Colbert writer DANIEL KIBBLESMITH, and pages upon pages of bonus material. The definitive collection of the series JOE HILL (JOE HILL'S RAIN, Locke & Key) calls a "terrific, terrific comic."
Collects CURSE WORDS #1-28 and CURSE WORDS: AFTER WORDS Epilogue Special
The LEgend of korra: Patterns in Time TP
Your favorite characters from Team Avatar and beyond are here in this collection of stories, from the heartwarming to the hilarious.
Join Korra, Asami, Mako, Bolin, Tenzin, and more familiar faces from The Legend of Korra, featured in stories specially crafted by a bevy of talented comics creators!
Be sure to add these all-new stories to your Avatar Legends library!
In the lively city of Joyama, long-time friends Ringo, Arwen, and Silas work together as Outrider Soldiers, a team of highly-skilled individuals contracted by prestigious clients and government officials to shake down organized crime. Following a high-level assassination, a recently closed case has been reopened, but this was no ordinary takedown. The first volume of a genre-bending sci-fi trilogy!
Debut graphic novel by illustrator and comic artist Daniel Isles, also known by his pen name DirtyRobot!
For fans of manga, fantasy, cyberpunk, and sci-fi!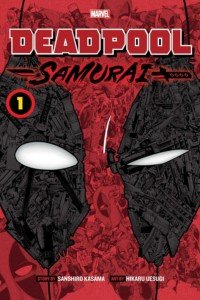 Ever thought "hey Deadpool would make for a great battle manga"… well it's that! Merc-with-the-manga?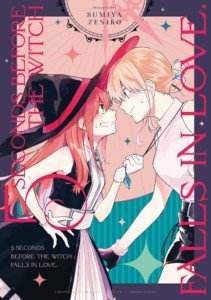 5 Seconds Before The Witch Falls In Love GN
An enemies to lovers manga rom-com with two witches! Those are some keywords!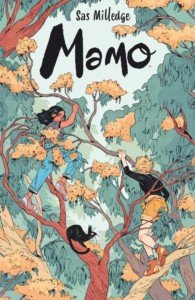 A young witch story with some of the most absolutely gorgeous art you've seen! Very keen on this book!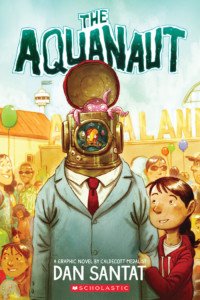 This book looks great! A wacky gang of sea creatures are dressed like a human to investigate a marine park!
A group of teens continue their family legacies to protect the world from monsters in New York!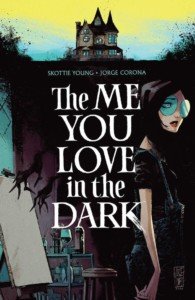 The Me You Love In The Dark TP
From the team behind Middlewest comes a horror love story with great art!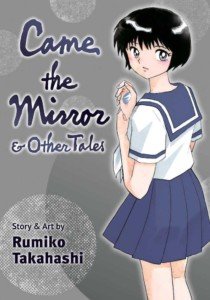 Came The Mirror and Other Tales
5 stories from the creator or Ranma 1/2, Inuyasha and Urusei Yatsura!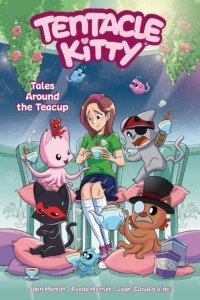 Tentacle Kitty: Tales around the teacup TP
They are cats! But they are also part octupus? They are still cute though.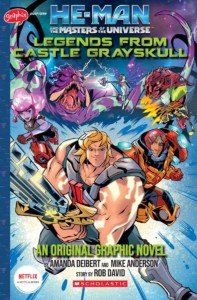 He-Man and the Masters of the universe: Legends from castle greyskull GN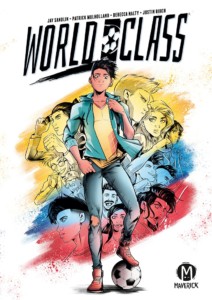 A graphic novel for the young soccer- sorry FOOTBALL* fans out there.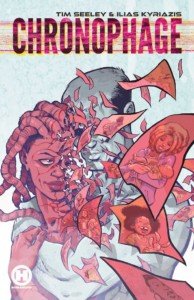 A sci-fi x romance x horror, think Cronenberg meets Ghost (1990).
Messy Roots: A Memoir of a wuhanese American GN
Laura immigrated to the US with her family from Wuhan.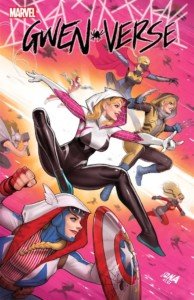 Spider-Gwen: Gwenverse #1 (of 5)
Step aside Spider-Verse (that trailer tho), the Gwen's are teaming up!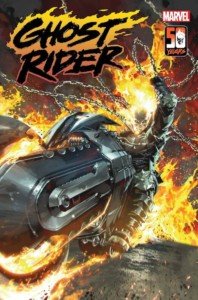 Johnny Blaze is back in a brand new take on the classic Ghost Rider, so get your biker jacket ready.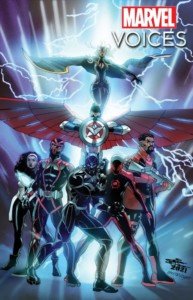 Another massive special one-shot to celebrate Black History Month with a star studded creator list!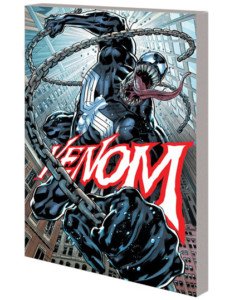 Venom by Al Ewing and Ram v Vol 1 tp
The brand new Venom series following the adventures of Eddie Brock and his son!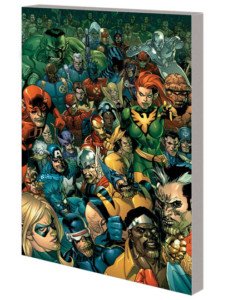 Secret Invasion: Meet The Skrulls TP
Before the Disney+ Series arrives, get to know The Skrulls!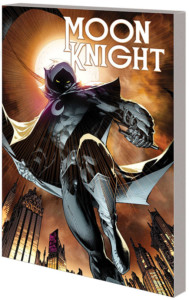 Another collection to dive into before Oscar Isaac stars in the upcoming Disney+ series!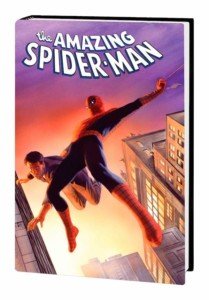 amazing spider-man omnibus vol 1 HC
Want to collect the entire run of ASM? Start at the beginning with this!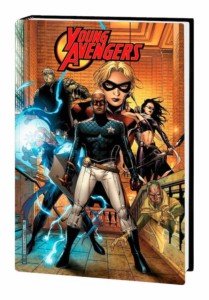 Young Avengers (2005) Omnibus HC
The first series which includes the Scarlet Witch and sons story arc!
If anything jumped out to you, remember to message us or let us know next time you're in the shop! You get a text the second it arrives in the shop and we place a copy aside just for you so you don't miss out!
We do these each month so keep an eye out for the next post!
Have a great month and happy reading 💚