The November issue of PREVIEWS has arrived, so now you can see what we recommend that's arriving for January (oh my god it's the start of a new year already AHHH)! We go through each of our top picks, list a bunch of honourable mentions AND Marvel (finally) had a pretty full list of cool books arriving early 2022 so make sure to check them out below!
Now that college is over, English graduate Ben Cook is on the job hunt looking for something… anything… related to his passion for reading and writing. But interview after interview, hiring committee after hiring committee, Ben soon learns getting the dream job won't be as easy as he thought. Proofreading? Journalism? Copywriting? Not enough experience. It turns out he doesn't even have enough experience to be a garbage collector!
But when Ben stumbles upon a "Now Hiring-No Experience Necessary" sign outside a restaurant, he jumps at the chance to land his first job. Plus, he can keep looking for a writing job in the meantime. He's actually not so bad in the kitchen, but he will have to pass a series of cooking tests to prove he's got the culinary skills to stay on full-time. But it's only temporary…right?
When Ben begins developing a crush on Liam, one of the other super dreamy chefs at the restaurant, and when he starts ditching his old college friends and his old writing job plans, his career path starts to become much less clear.
Watch things start to really heat up in the kitchen in this queer YA debut graphic novel, written by Jarrett Melendez, illustrated by Danica Brine, colored by Hank Jones, and lettered by Hassan Otsmane-Elhaou.
Once every millennium, the gods assemble to decide if humanity is worthy of its continued existence or if it should be destroyed! When the verdict is destruction, the final battle between the gods and mortal heroes will decide the survival or extinction of the human race-a battle known as Ragnarok!
Record of Ragnarok is currently airing on Netflix, featuring crazy, unexpected matchups between a wide variety of deities and mortals in a fun and crazy battle manga! Everyone from Zeus to Jack the Ripper (take that Smash Bros.)!
Watch the Netflix Anime trailer HERE!
God Hates Astronauts: The Omnimegabus tp
Fourteen years in the making, Ryan Browne's (Curse Words, Quantum & Woody) absurdist, cult-sensation goof book is available in one remastered tome!
GHA is the gonzo "story" of a group of NASA-funded, superpowered egomaniacs who are paid a living wage to stop unregistered agrarian space travel. Remember that movie The Astronaut Farmer? No?! Well, it's like that, but with superpowers, goofs, and wild punching. BUT! Our wonderful main characters are very bad at their jobs and waste time focusing on extramarital affairs, big gross heads, and 3D cowboys, causing an intergalactic incident that leads to an all-out space crab invasion of Earth! Bring on da jokes!
"I don't want to oversell what Ryan Browne has accomplished here, but I gave God Hates Astronauts to a blind man and he regained his sight." – Jonathan Hickman (East of West, The Manhattan Projects, The Avengers)
Collects God Hates Astronauts, Vol. 1-3 TP, 3D Cowboy's 2D Spectacular, Goats Eat Castanets #-1: The Garbage Edition, Grenade Horse Apocalypse #0, and The Head That Wouldn't Die #4
A breathtakingly imaginative fantasy series with trans representation!
Although he was assigned female at birth, Max is your average trans man trying to get through high school as himself. But on top of classes, crushes, and coming out, Max's life is turned upside down when his mom reveals an eons old family secret: he's descended from a long line of Magical Girls tasked with defending humanity from a dark, ancient evil! With a sassy feline sidekick and loyal gang of friends by his side, can Max take on his destiny, save the world, and become the next Magical Boy?
A hilarious and heartfelt riff on the magical girl genre made popular by teen manga series, Magical Boy is a one-of-a-kind fantasy series that comic readers of all ages will love.
True Story of the Unknown Soldier
Fantagraphics presents two experimental, early works by the French cartooning legend Tardi.
These comics, created in the mid-'70s, provide a fascinating preview of the masterworks of his prolific career. While they are not narratively linked, an eerie sense of foreboding suffuses stories in this collection: they both depict sex and brutal violence and condemn the horrors of war.
The True Story of the Unknown Soldier follows a pulp novelist turned soldier who, driven to delirium amidst the trenches of WWI, becomes tormented by visions of his own seedy creations.
This stream-of-consciousness tale visualizes the tortured psyche of its protagonist through dazzling dreamscapes and surreal scenarios. In The National Razor, a soldier returns from war a shattered man. Drowning himself in drink, he wanders the streets of Paris without purpose; in this numb stupor, he finds himself caught up in strange situations, lashes out in unexpectedly violent ways, and ultimately meets with a bloody end. At once a visceral depiction of the trauma wrought by war and a powerful denunciation of the death penalty and France's iconic guillotine.

At long last, Hazel and her star-crossed family are finally back and here to kick off a NEW STORY ARC! So, where the hell have they been?
As thanks for fans' endless patience, the SAGA team is proud to return with a double-length issue-44 pages of story for the regular $2.99 price point-without variant covers or gimmicky renumbering. Just more pulse-pounding adventure, heart-wrenching character drama, and gloriously graphic sex and violence, as SAGA begins the second half the series and the most epic chapter yet!
The SAGA series has sold over 6.8 million copies to date across all formats, has been translated into 20 languages, and has garnered multiple Eisner and Harvey Awards, plus a Hugo Award, British Fantasy Award, Goodreads Choice Award, Shuster Award, Inkwell Award, Ringo Award, and more. It has been featured in such mainstream media outlets as TIME, Entertainment Weekly, The Atlantic, NPR, and beyond, and has become a pop culture phenomenon.
Issue #55 Arrives Jan 27 2022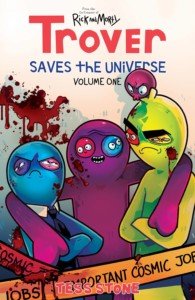 Trover Saves The Universe
From the mind of Rick & Morty co-creator Justin Roiland, a comic based on a video game!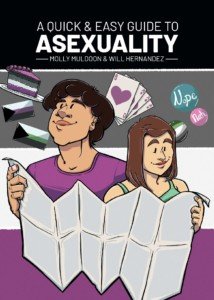 Quick & Easy Guide to ACE
Asexuality? These little books are here to help fill in what schools Sex Ed didn't cover!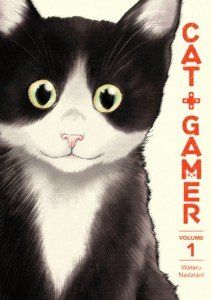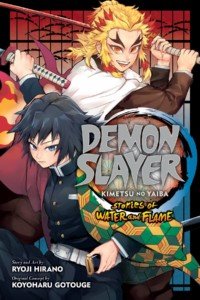 Demon Slayer Spin-off book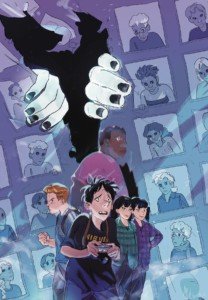 A teen/YA horror book about a high school yearbook club with supernatural spookems!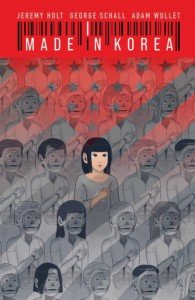 A Korean nine-year-old is adopted and sent to live with a lovely couple in America.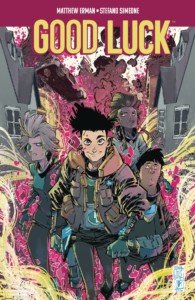 A YA graphic novel where Luck is measurable, and has tangible effects on reality.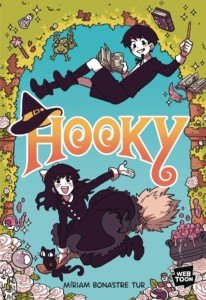 Cute art! Witches & Wizards! Kids declared traitors for missing the bus?!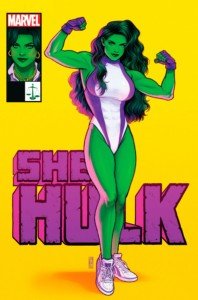 She is back in her own series! Brayden is excited! Get on it as she appears in the MCU soon!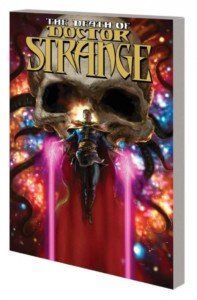 Death of Doctor Strange TP
What happens when Doctor Strange is murdered? One strange person is on the case.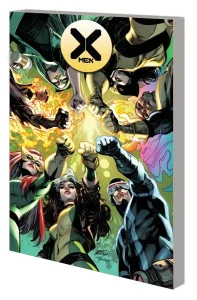 Cyclops, Marvel Girl, Sunfire, Rogue, Wolverine, Synch, Polaris and… Captain Krakoa?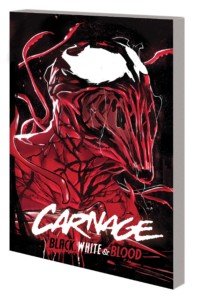 Carnage violence and gore in a big black, white and RED book for all your symbiote cravings.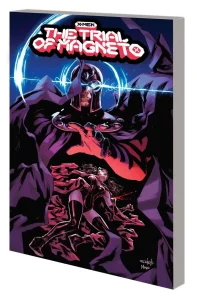 X-Men: Trial of Magneto TP
Scarlett Witch is DEAD!? Magneto has been accused! This' not alright, alright, alright.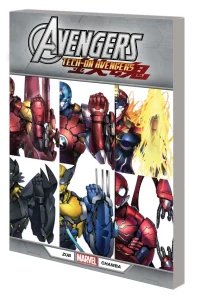 Tony Stark makes mech suits for the Avengers to fight in! Why? Who cares?!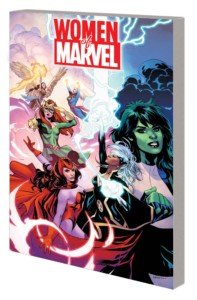 Marvel's first-ever series made completely by all female
creators! Who run the world?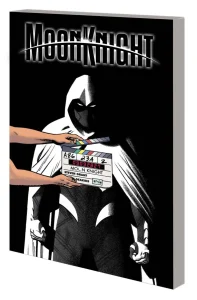 Moon Knight Complete Coll
The Jeff Lemire run of MK, considered one of the best EVER in one pretty paperback!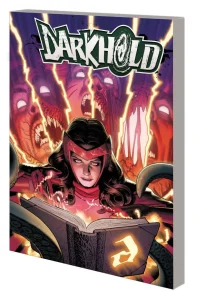 It's all about the Darkhold baby! Read up before it is in the MCU even more!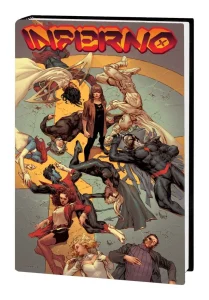 The end of Jonathan Hickman's run on X-Men, this event changes Mutant life forever.
If anything jumped out to you, remember to message us or let us know next time you're in the shop! You get a text the second it arrives in the shop and we place a copy aside just for you so you don't miss out!
We do these each month so keep an eye out for the next post!
Have a great month and happy reading 💚