The September issue of PREVIEWS has arrived, which means you can check out our picks of what comics and graphic novels are on their way this November. We give our honourable mentions and let you know what Marvel have releasing before the holidays too!
#1 New York Times bestselling cartoonist Johnnie Christmas and Prism Award-nominee Dante Luiz bring you a haunted tale of love, ghosts, and coffee beans.
Esme, a barista, feels invisible, like a ghost . . . also, when Esme drinks too much coffee she actually sees ghosts. Yara, the elegant heir to a coffee plantation, is always seen, but only has eyes for Esme. Their world is turned upside down when the strange ghost of an old-world nobleman begs Esme to take his letter from New York City to a haunted coffee farm in Brazil, to reunite him with his lost love of a century ago. Bringing sinister tidings of unrequited love.
Collects the ComiXology original digital graphic novel Crema in print for the first time.
"This book is a love letter to love swathed in the richest flavor imaginable. And one that enchants and haunts you with the taste of coffee all around it." – Comic Watch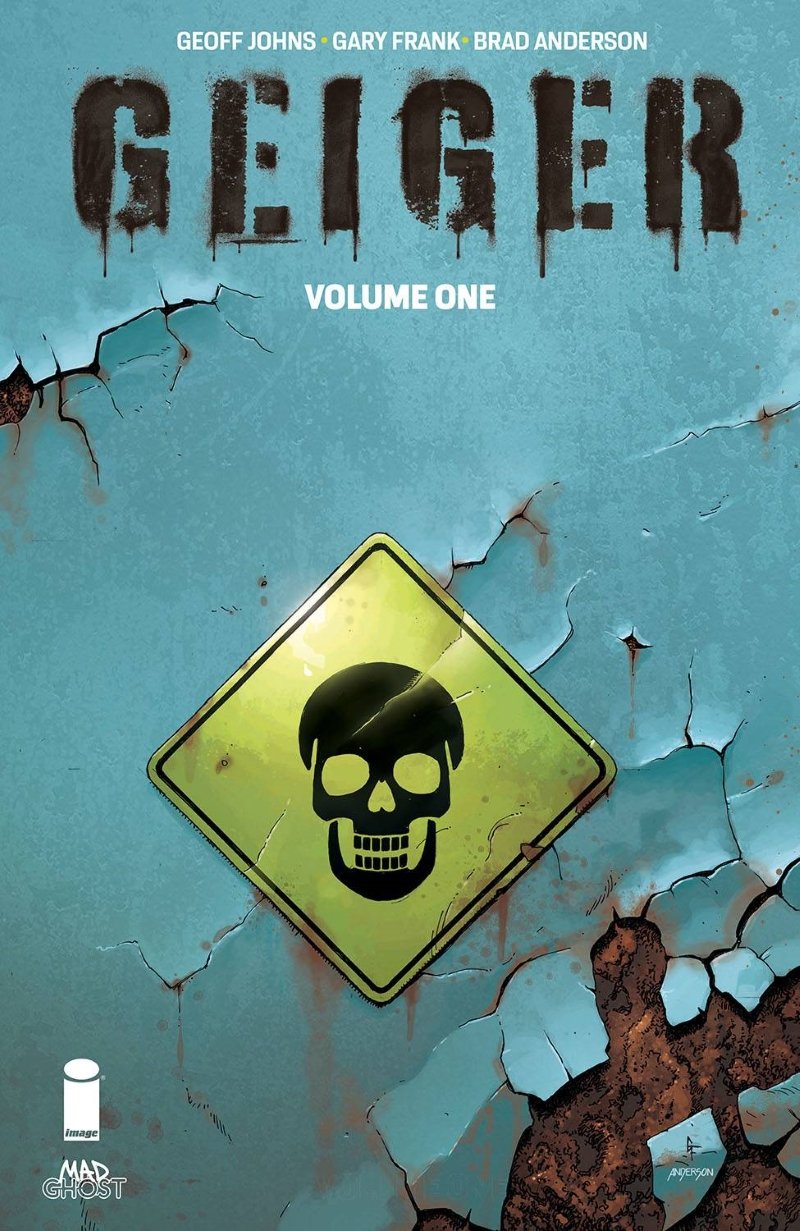 The critically acclaimed team of writer Geoff Johns (The Flash: Rebirth, Green Lantern: Rebirth, Infinite Crisis, Flashpoint, Batman: Earth One, DC Rebirth, Doomsday Clock, Batman: Three Jokers) and artist Gary Frank (Batman: Earth One, DC Rebirth, Doomsday Clock, Supergirl) unite with superstar colorist Brad Anderson (Batman: Earth One, Action Comics, Superman, Supergirl, Wonder Woman) to bring their first creator-owned hero to Image Comics!
Set in the years after a nuclear war ravaged the planet, desperate outlaws battle for survival in a world of radioactive chaos. Out past the poisoned wasteland lives a man even the Nightcrawlers and Organ People fear. Some name him Joe Glow, others call him the Meltdown Man. But his name…is Geiger.
Collects GEIGER #1-6.
Lupin the 3rd: Greatest Heists Classic Collection HC
A hardcover compilation of some of the finest Lupin III manga ever published. Master thief Arsène Lupin III, the charming grandson of Arsène Lupin, has been stealing treasures and hearts since Monkey Punch's original manga series in the 1960s. The capers and adventures of Lupin III-along with his trusted sidekicks and hot-in-pursuit rivals-have turned him into one of the most beloved manga characters of all time.
This special collection of Monkey Punch's original manga, published in Japan as a tribute to his legacy after his passing in 2019, includes some of the greatest Lupin III manga tales pulled from years of this influential work. Seven Seas will be releasing this one-of-a-kind tome as a beautiful large-trim hardcover for Lupin III's English-speaking fans.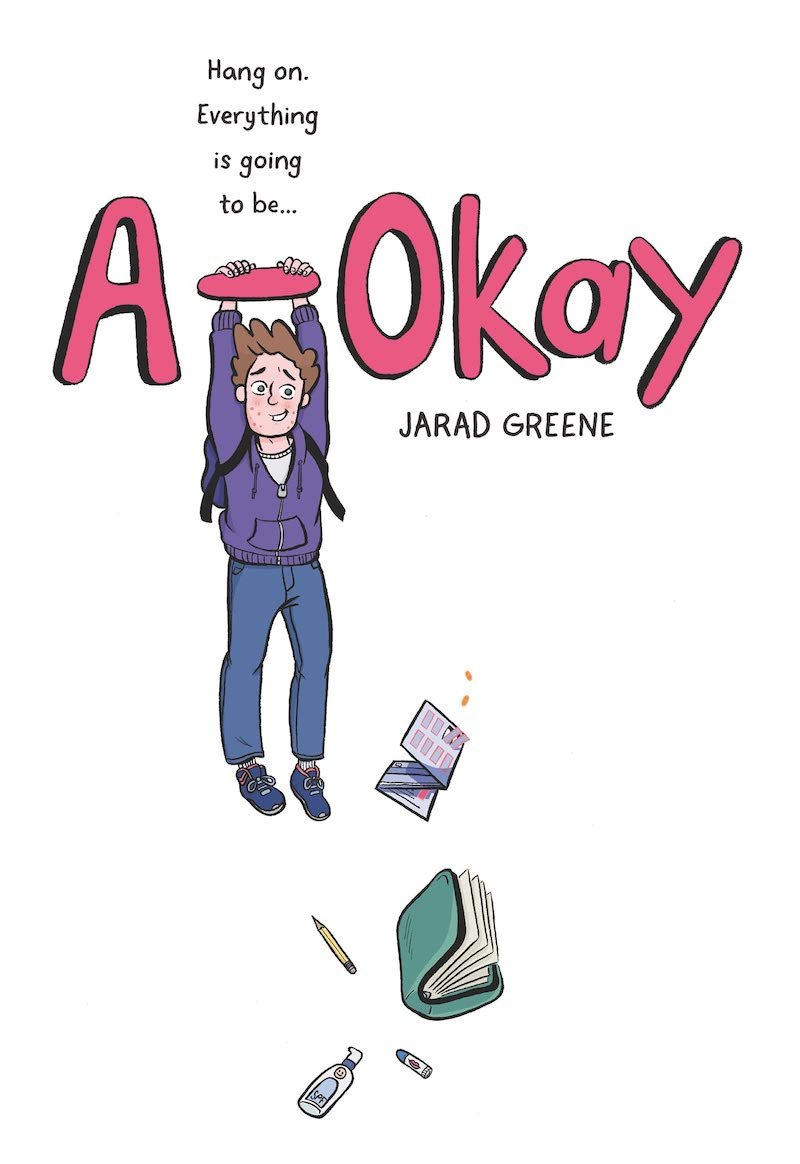 A-Okay is a vulnerable and heartfelt semi-autobiographical middle grade graphic novel about acne, identity, and finding your place. Asexual representation? Hell yeah!
When Jay's acne goes from bad to worse, he is prescribed a powerful medication that comes with some serious side effects. Regardless, he's convinced it'll all be worth it if clear skin is on the horizon. Meanwhile, eighth grade isn't going exactly as planned. All of Jay's friends are in different classes; he has no one to sit with at lunch; his best friend, Brace, is avoiding him; and to top it off, Jay doesn't understand why he doesn't share the same feelings two of his fellow classmates, a boy named Mark and a girl named Amy, have for him. Don't worry, though… everything is going to be a-okay. Right?
Wolverine: Weapon X Gallery Edition HC
WOLVERINE: WEAPON X is the character-defining origin of the man known only as Logan. Written, illustrated and colored by auteur creator and master storyteller Barry Windsor-Smith, it is undeniably one of the greatest Wolverine stories ever told. After being taken hostage by an experimental Canadian military science outfit, Logan is transformed into Weapon X, an unstoppable killing machine with an indestructible Adamantium skeleton and razor-sharp claws. But Weapon X cannot be contained by his captors – and trapped in their lab with the monster they have made, they will face his feral wrath! 
It's a psychedelic horror story in the mold of Frankenstein, newly restored from original art and print sources for this stunning oversized edition! Collecting material from MARVEL COMICS PRESENTS (1988) #72-84 and WOLVERINE (1988) #166, plus UNCANNY X-MEN (1981) #205.
Make sure to message us if you'd like to get your own copy of this bloody big hardcover!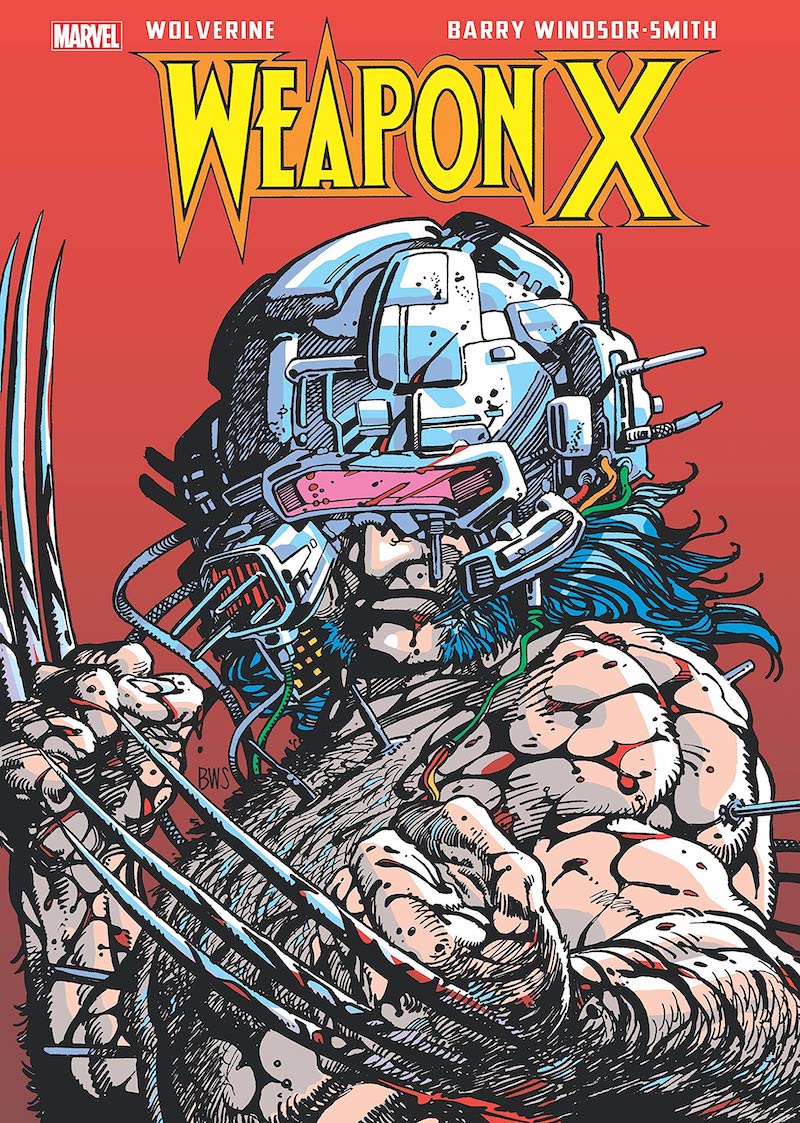 The Many Deaths of Laila Starr TP
Humanity is about to crack immortality. Enter Laila Starr, early 20's & avatar of Death.
Indira is a cybernetically augmented human girl, Fawn is one of the first ever human presenting AI. Pride+Sci-fi=😍
A life turned upside down: my dads an alcoholic gn
Mariko Kikuchi is back with another autobiographical manga!
What if Kiki's Delivery Service met the dragon from Spirited Away? That's the vibe. If you like Studio Ghibli, check it out!
After being seperated from their mother at the US border, a young immigrant tries to control their superpowers.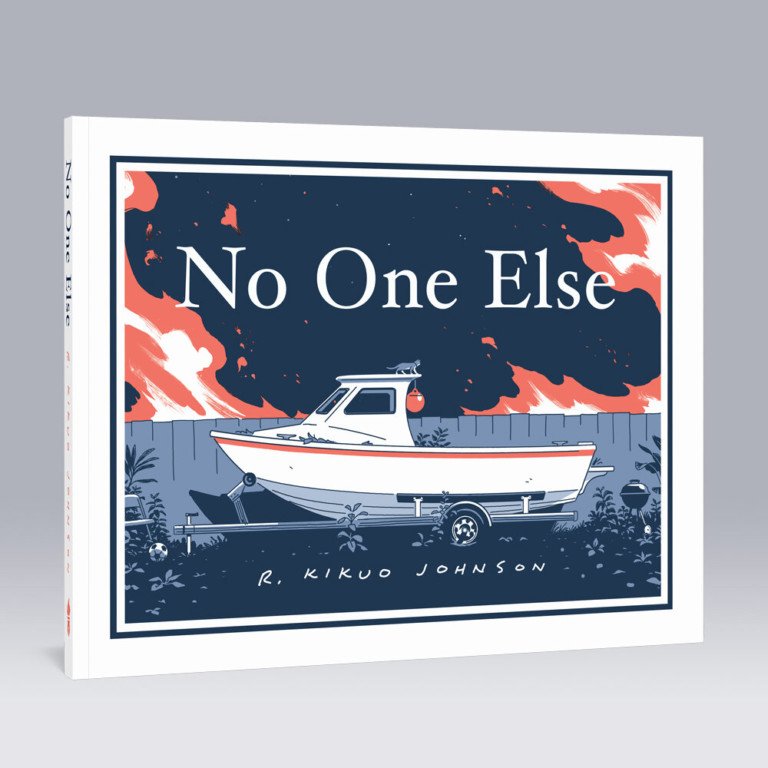 Charlene is a divorced mom, has a young son named Brandon, and works full-time as a nurse. Brandon focuses his grief on his cat, Batman, who hasn't been seen for a few days. Gorgeously drawn, set in the author's hometown on the Hawaiian island of Maui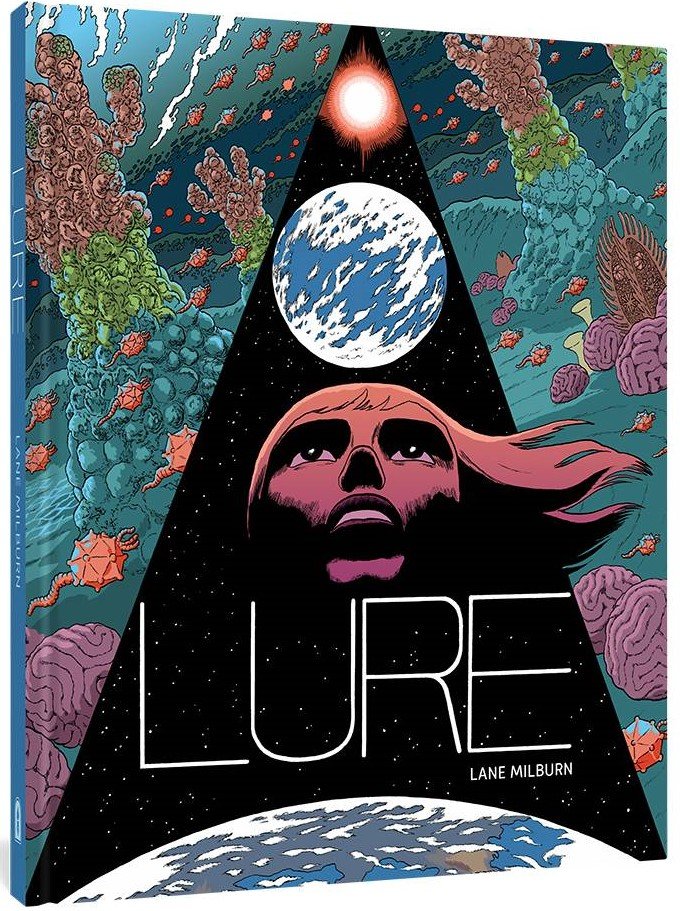 The rich use the planet Lure as a luxury vacation spot. But when climate change impacts Earth's long-term habitability, many who can afford it move to Lure for good.
Huda and her family just moved, but she struggles to fit in when there is more than just the usual Muslim clique at her new school like her old one. Winner for best title ever!
Madrid in the eighties, Barcelona ten years later. Following the almost-relationship between two people who barely miss.
Victor Lavalle's Destroyer TP
What happens when classic Frankenstein's monster meets the sociopolitical tensions of present-day United States?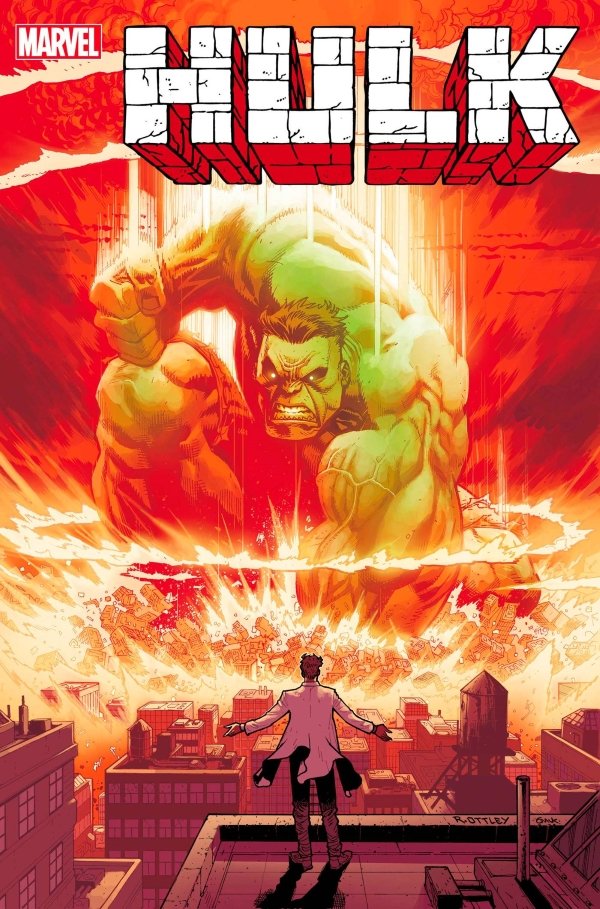 Donny Cates & Ryan Ottley present a brand new hulk series! What is sure to be an 'Invincible' level SMASH!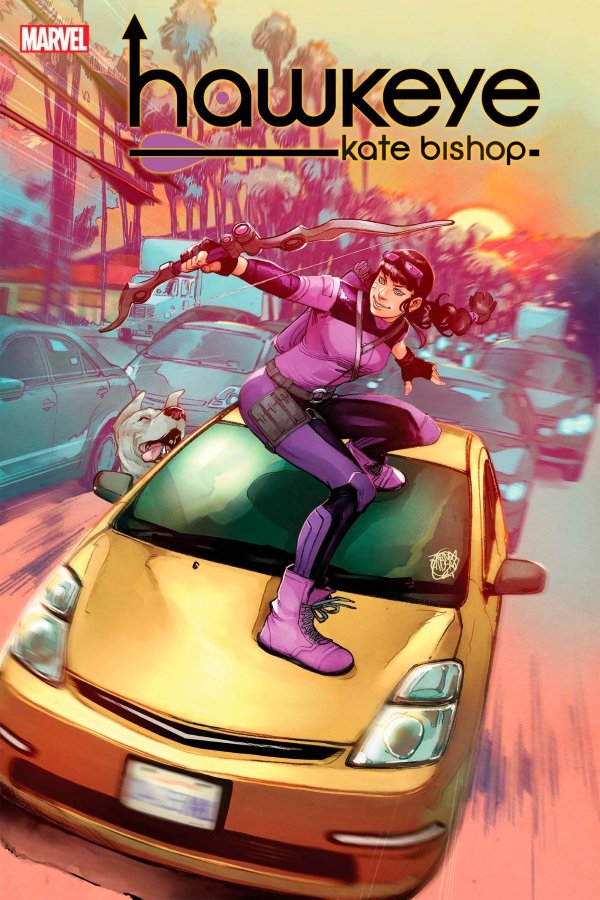 A brand new Kate Bishop mini-series, just in time to line up with the upcoming Disney+ Hawkeye series!
Non-stop Spider-man: Big Brain Play TP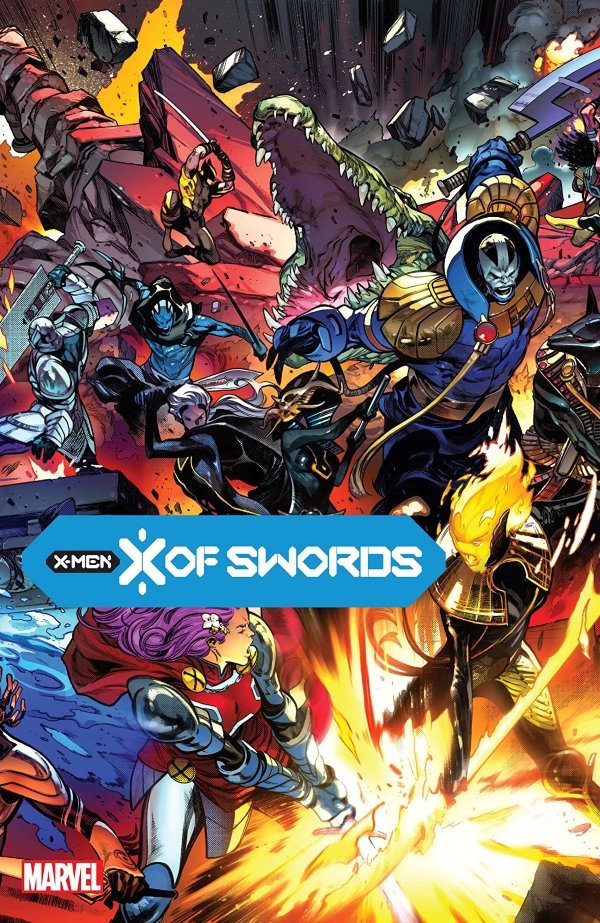 Hickman's X-Men run is almost over, but now we have this event in a paperback!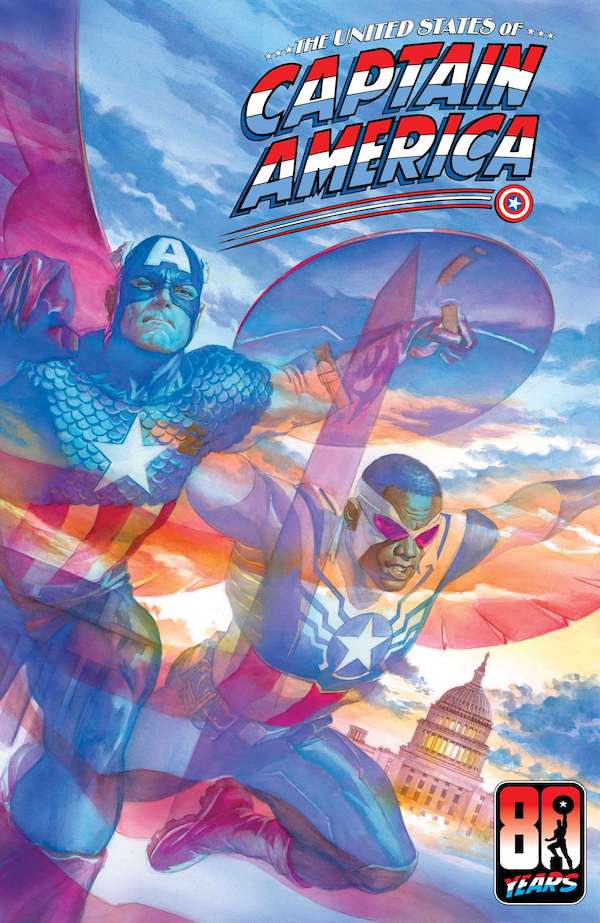 United States of captain America TP
ROADTRIP! Steve & Sam need to find Cap's shield which has been stolen! Meet the Captains!
Deadpool: Black, White & Blood Treasury Ed TP
Like a classic black-and-white movie, but with WAY more blood! As Deadpool as it gets!
Go on the run with the outlaws of Gamma Flight in this action-packed addition to Immortal Hulk by Al Ewing's world!
If anything jumped out to you, remember to message us or let us know next time you're in the shop! You get a text the second it arrives in the shop and we place a copy aside just for you so you don't miss out!
We do these each month so keep an eye out for the next post!
Have a great month and happy reading 💚