The July issue of PREVIEWS has arrived, giving us some looks at what comics and graphic novels to expect from September onwards. We've picked out our top recommendations based on what we are each hyped for most (with a super special local shout out, some honourable mentions and a whole section of what Marvel have on the way for good measure).
The next book from the ever-wonderful Axelle Lenoir, who you would know from 'Camp Spirit' and 'What If We Were…' 🥰 
"Ever since my cosmic twin disappeared, nothing makes sense anymore. Friends, work, life—well, you get the picture.
For all of five minutes I thought therapy might be the answer. But then I remembered: I'm a cartoonist. Why waste a skilled professional's time when I could just spend 10 years of my life making an autobiographical comic and call it a "voyage of self-discovery"?
So here it is: the opening chapter of my life. It's 1985 in a small Quebec town called Notre-Dame du Lac. We're going to get to know a little girl who enjoys chatting with the forest (that's me!), a younger brother with demonic tendencies, a tyrannical older brother, and two marvelous parents who may or may not be aliens.
And please, PLEASE, take my advice, dear reader. If you ever find yourself in the midst of an existential crisis, don't make a comic about it. See a therapist instead. Much love!"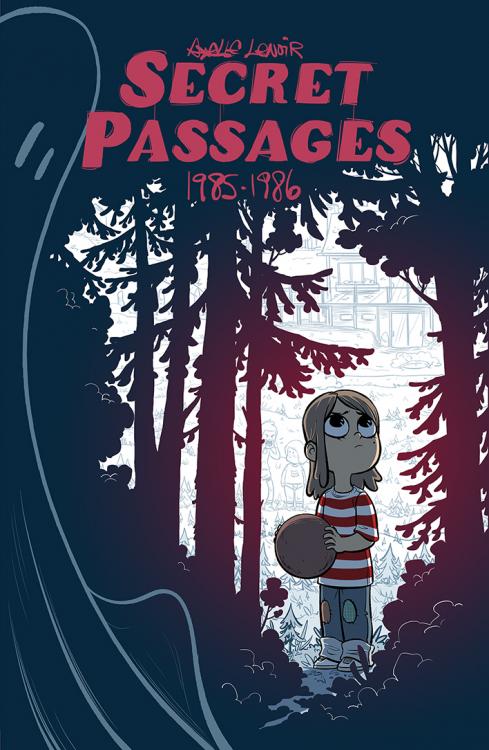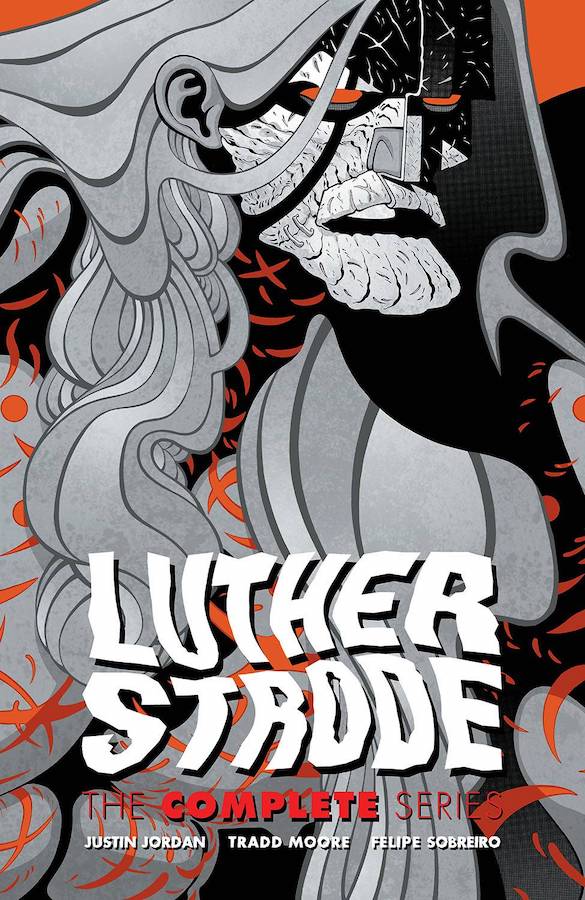 Luther Strode: The Complete Series TP
Celebrating it's 10 year anniversary, this single paperback collects all 3 Luther Strode books! That's 'The Strange Talent of Luther Strode', 'The Legend of Luther Strode' & 'The Legacy of Luther Strode'.
Dan really enjoyed this one back in the day and it has been optioned for a movie (which you can read more about here), meaning this is the perfect time to jump on this bad boy!
"Luther Strode is an average teenage nerd until he sends away for the Hercules Method, a bodybuilding course that promises to give him the body of his dreams. But the powers he unleashes make him a target for a murder cult as old as mankind, cost him almost everything, and take him across the world in the fight to take back his life…"
You can recognise a book from Norwegian cartoonist Jason the moment you lay your eyes on it and Ross was psyched to see a new one arriving this September. If you haven't already make sure to check out 'The Left Bank Gang', 'I Killed Adolf Hitler' & 'O Josephine!'.
"Ernest Hemingway stars in three interconnecting short stories in this graphic novel. Paris, 1925. Our story begins when Hemingway meets Athos, the last Musketeer, who, together with several more friends of Hemingway, travel to Spain's Pamplona for the fiesta. Festivities and complications ensue.
Paris, 1944. The second story starts the day after the liberation of Paris when Hemingway, now a war correspondent, decides enough is enough, and takes action to end the war for good. With a group of adventurers and resistance fights, he parachutes into Germany to do just that.
Cuba, late 1950s. Our literary lion is in his twilight years, writing his memoirs, remembering his first and second meeting with the seemingly immortal Athos. Mixing fact and fiction, Jason has imaginatively recreated one of America's greatest and most controversial writers of the 20th century. Jason hails from Oslo, Norway, but currently resides in Montpellier, France. He's won multiple Eisners, a Harvey, and an Inkpot award."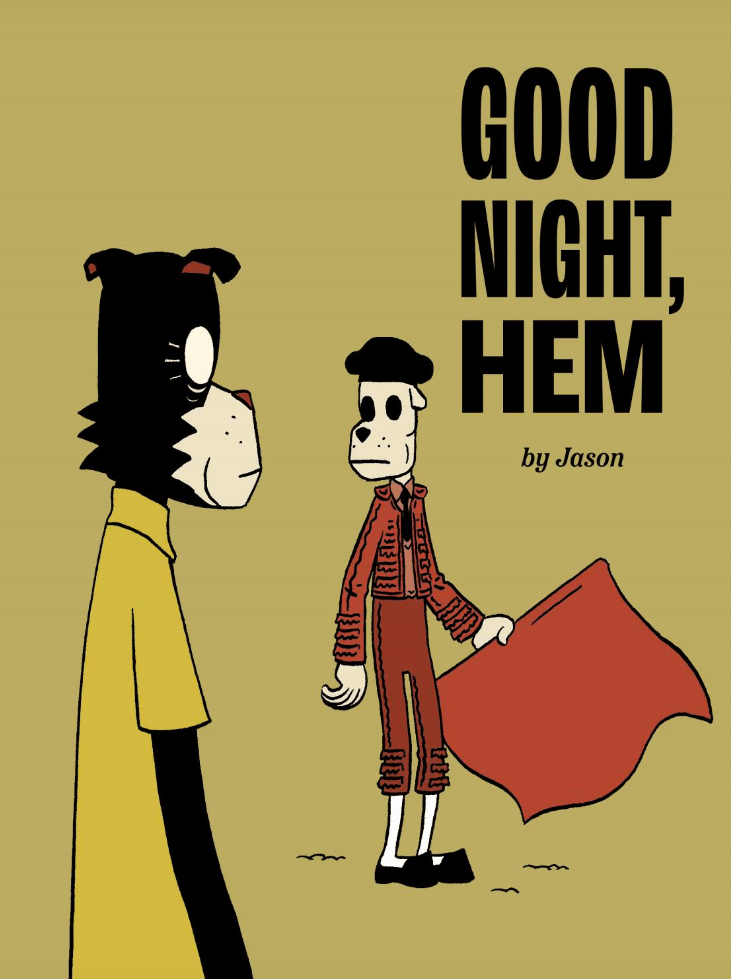 The absolutely gorgeous webcomic from New Zealand creator Rachel Smythe is FINALLY being collected into a physical graphic novel! A modern take on THE Greek Mythology romance, this art just sings in its distinct colours and stunning character designs… can you tell Brayden is excited for this one? 🥰
"Scandalous gossip, wild parties, and forbidden love – the Greek tale of Hades and Persephone gets a romantic modern update in the gorgeously illustrated, Eisner-nominated Lore Olympus, including a brand new, exclusive short story! An ingenious take on the Greek Pantheon, this is the modern update on the story of Hades and Persephone. Follow the propulsive love story of two Greek gods, told with lavish artwork and contemporary sensibilities."
We are absoultely overjoyed to share info on this beautiful book!
Treasure in the Lake is a fantasy-adventure graphic novel about two best friends who discover a mysterious village – perfect for fans of Kazu Kibuishi's Amulet or Raina Telgemeier's Ghost.
Jason Pamment is an Australian debut graphic novelist with an international
reputation. He is a professional production designer and animator, having worked on big-name brands like Coca-Cola and Candy Crush, and popular games such as the BAFTA winning Florence – as well the acclaimed short film The Cat Piano, which was shortlisted for an Oscar. Having achieved such a high level of international success, Jason has now turned his focus to where he grew up, going back to the roots of his Adelaide childhood.
The setting for Treasure in the Lake was inspired by Jason's adventures as a child, exploring the creeks and bushland in his hometown of Adelaide – as well as by the ghost town of Adaminaby, near the Snowy Mountains in NSW.
"It was a small town that was forced to make way for a reservoir to service the snowy river hydroelectric system," says Jason. "Fifty years later there was a severe drought. The water level fell so much that the old town re-emerged. Residents could walk the street, see the remnants of old buildings and reminisce about where they would play when they were little. That idea really captured my imagination!"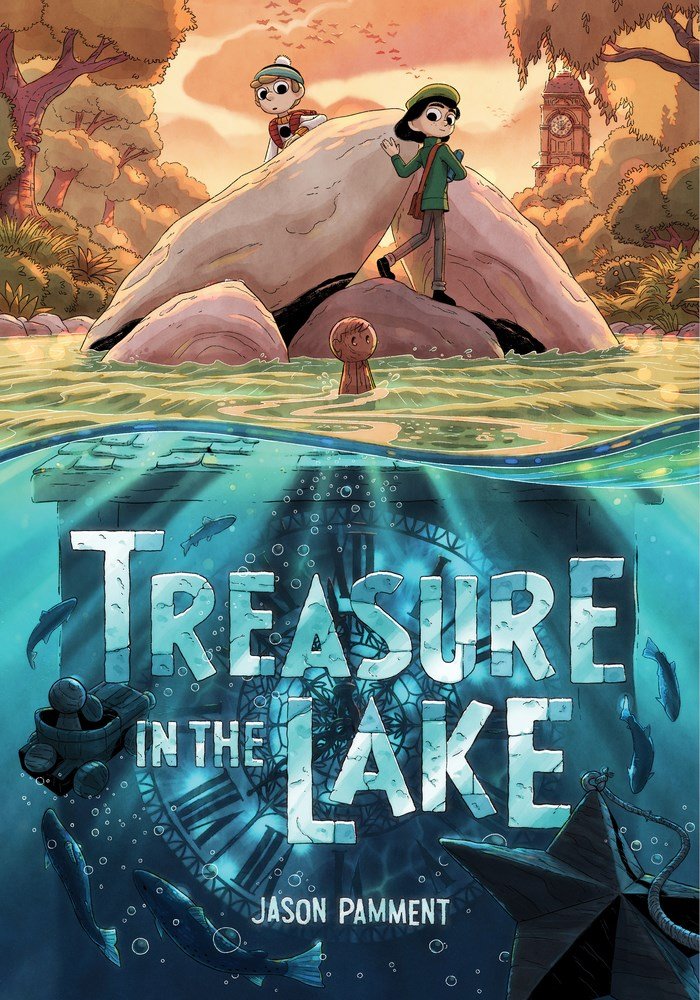 Note: Keep an eye on our socials for no particular reason, we definitely don't have plans in motion for anything related to this book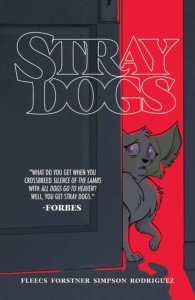 Roll over Pet Semetary. A heartbreakingly adorable suspense horror/thriller! It's just like Paw Patrol meets The Shining.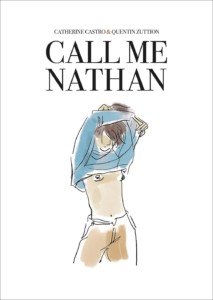 The telling of the formative years for Nathan. An LGBTQ+ book exploring the experiences of gender dysphoria and self discovery.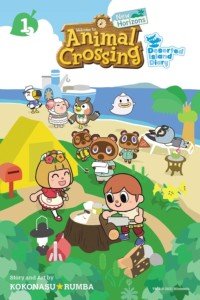 Animal Crossing: New Horizons - deserted island diary vol 1
It's an Animal Crossing manga series! What's not to love?! TOO CUTE!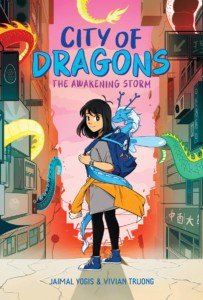 A fantastical mystery adventure for all ages. Grace moves to Hong Kong and is gifted a mysterious egg, which hatches a dragon!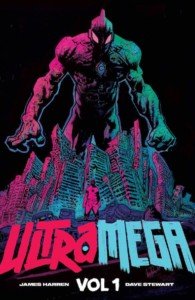 A cosmic plague is turning people into gigantic destructive kaiju! The Ultramega is now humanities only chance at survival.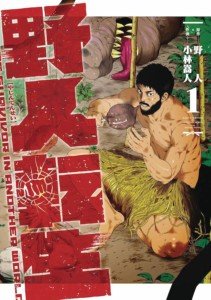 Karate survivor in another world vol 1
This dude gets hit by a truck and is sent to a fantasy world by a rude god. Now he must survive! +10 Karate Skill.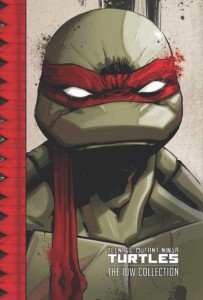 Now in paperback! Save some cash from the big and hard to find hardcovers, jump on now! Definitely worth adding to your subscriptions.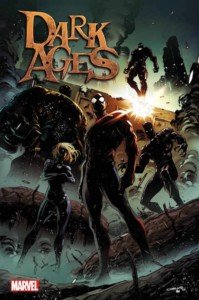 From Australian writer Tom Taylor (Injustice & *too many to list*) we will discover what The Watcher has been watching out for. The lights are about to go out…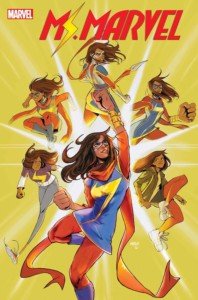 Ms Marvel: Beyond The Limit #1 (of 5)
Saladin Ahmed is back writing this mini-series where Kamala's world is getting turned upside down and… into a bollywood set?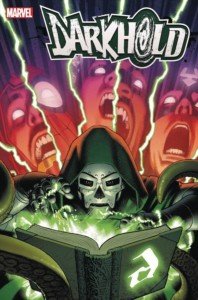 If you watched WandaVision on Disney+ then you probably want to learn more about that spooky tome that they were all reading by the end of the show!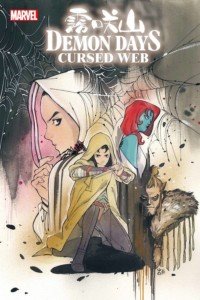 Look all I can say is (Brayden writing here), if you aren't already following Peach Momoko, you should be because their art is next level stunning watercolours.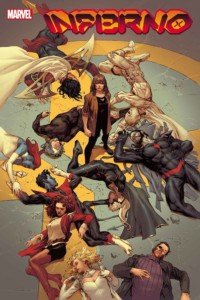 The culmination of Jonathan Hickman's X-Men comics! If you haven't been on the Hickman train like everyone at Greenlight, GET ON IT!
Miles morales: spider-man #30
A 10th Anniversary special for Miles Morales! Includes a story from Lord & Miller who made Into The Spider-Verse!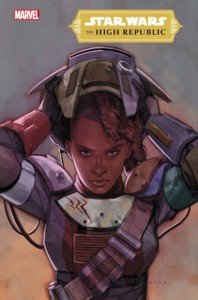 A new chapter in the High Republic starts this issue so its a great time to jump on board! Vol 1 is out soon and we have the novels too!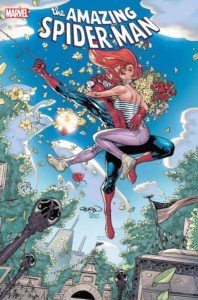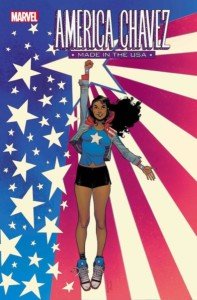 America chavez: made in the usa tp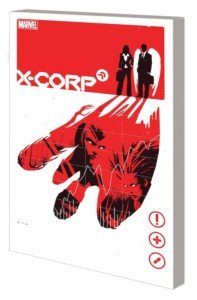 Krakoa is for closers! If you've been on the X-Men train as of late there is still plenty to come!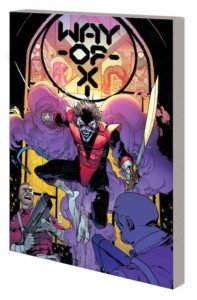 Did we mention that there are X-Men books coming out yet? Keep an eye out for them all!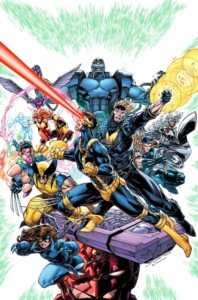 Have you heard of the X-Men, they are pretty popular. Might be worth checking out.
If anything jumped out to you, remember to message us or let us know next time you're in the shop! You get a text the second it arrives in the shop and we place a copy aside just for you so you don't miss out!
We'll be doing these each month so keep an eye out for the next post!
Have a great month and happy reading 💚