New York Comic Con for 2023 has come to a close, so I've been perusing the interwebs to catch all the interesting bits of news and announcements from the Comic & Manga publishers (including some other assorted cool reveals) to collate it for our wonderful Greenlight Comics community! That's you! Enjoy! 😁
And as always, shoot us a message if anything tickles your fancy and you want your name down for something so you don't miss out when it arrives in-store! 💚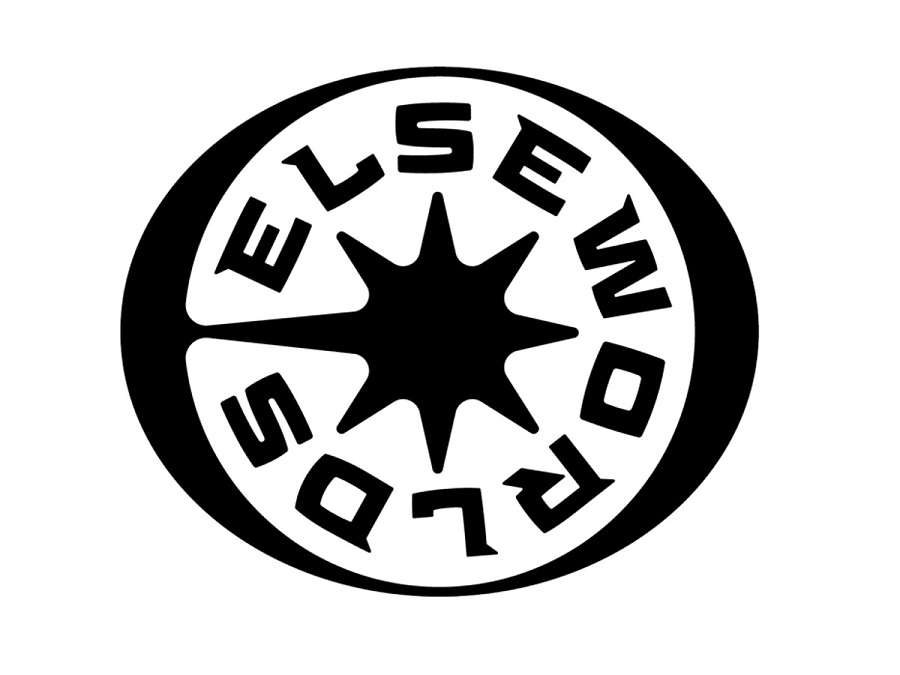 IT'S BACK! A brand new line of 'Elseworlds' comics will be releasing in 2024, check out the series they've announced so far below.
These books are such a great way to explore the iconic characters and settings of DC Comics without the restrictions of canon and continuity. It's the reason why the Black Label books work so well: you can just pick one up off the shelf and enjoy all of it without worrying you could be missing context on anything!
I'm very interested to see how these go. Hopefully well so we can get some truly outlandish stuff in the future! Personally I think a Cyberpunk-esque world would make for a super interesting setting for cool new adaptations of DC characters to run around in.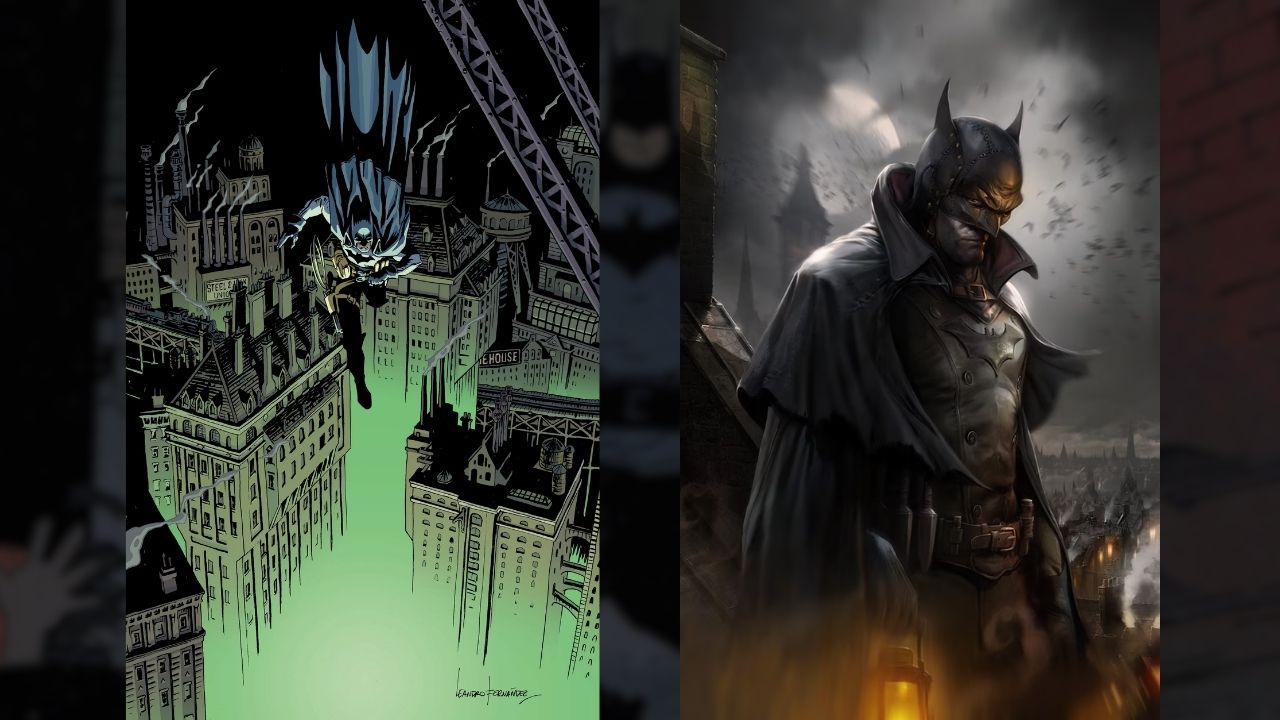 'Gotham by Gaslight: The Kryptonian Age' by Andy Diggle and Leandro Fernandez expands the mysterious and gothic world created by Brian Augustyn and Mike Mignola beyond the confines of Gotham City, introducing DC's greatest heroes as they come together for the first time to form a 19th-century Justice League. As they unite against the greatest threat the world has ever known, they will learn their world's secret Kryptonian history.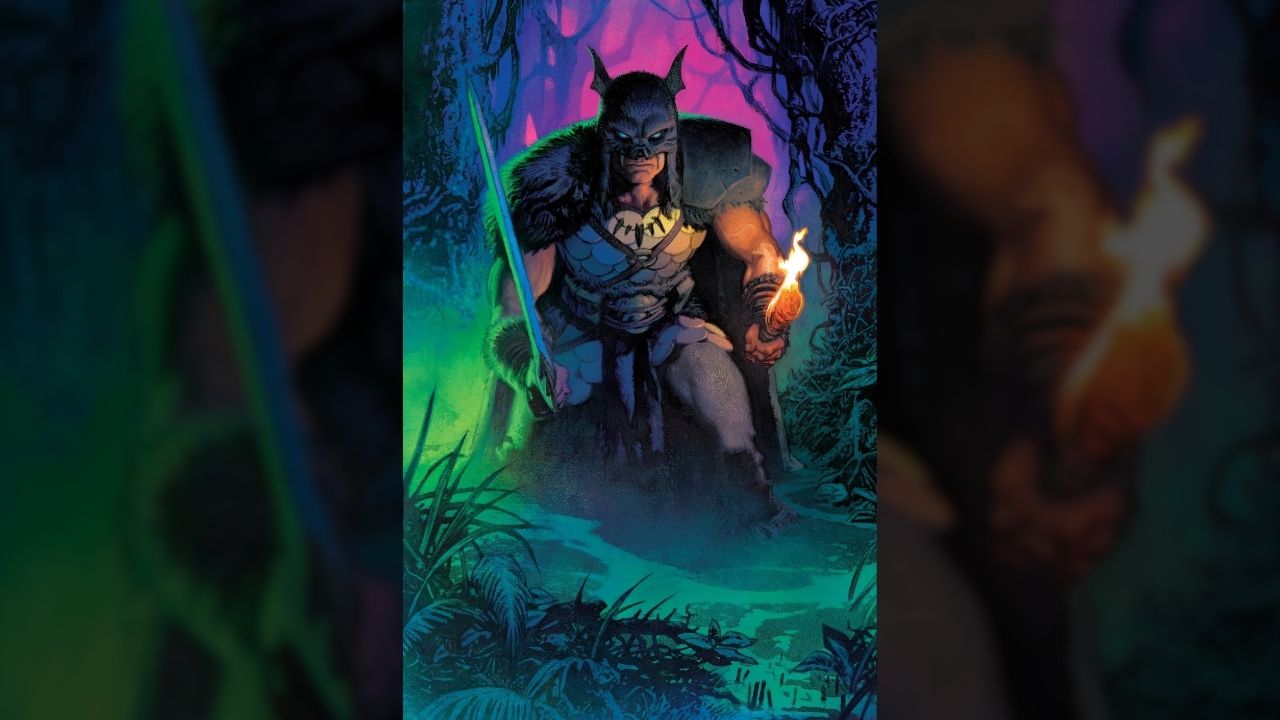 'Batman the Barbarian' is a brutal and remarkable retelling of Batman's origin set against a rugged, medieval Earth, written, and drawn by Eisner Award-winner Greg Smallwood (The Human Target, Moon Knight).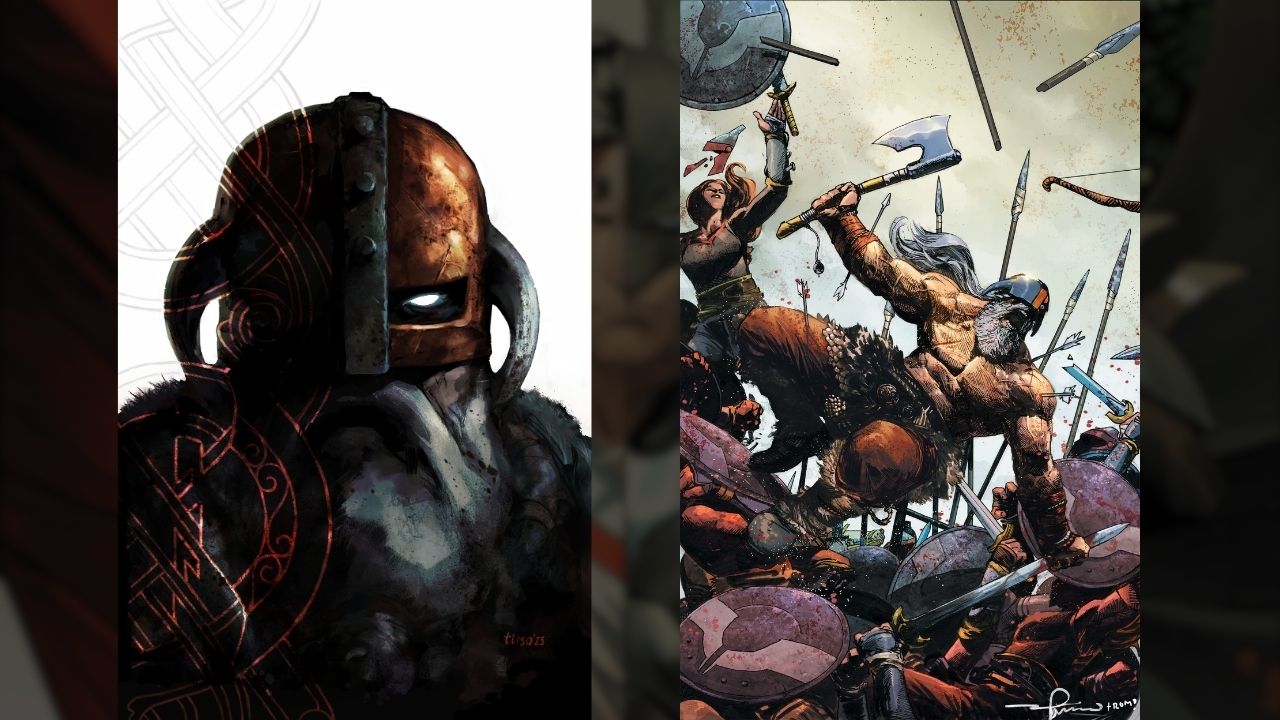 New York Times best-selling writer Jay Kristoff (Empire of the Vampire, The Aurora Cycle, The Nevernight Chronicle) and artist Tirso Cons make their DC series debut, in 'Dark Knights of Steel: Allwinter'. Inspired by Norse myth and set in Tom Taylor's ground-breaking world of 'Dark Knights of Steel', this continues the tradition of casting iconic DC characters in a thrilling epic fantasy setting.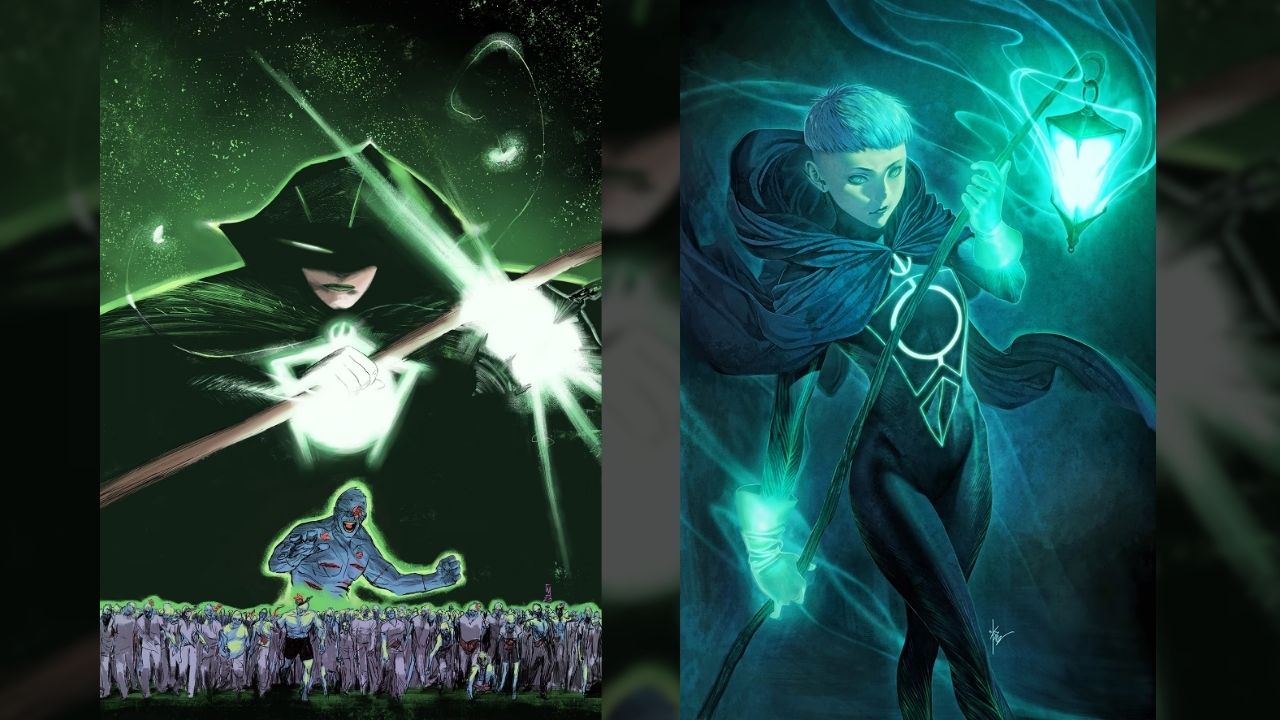 'Green Lantern Dark' by Tate Brombal and Werther Dell'Edera reimagines the DC Universe as a dark fantasy wasteland where monsters overrun a post-apocalyptic earth. The battle between good and evil ended long ago. Now, darkness prevails as humanity struggles to survive on a corrupted planet. Only one hero remains, the one who wields the green flame that can return light to a dark world—The Green Lantern. But she's been missing for years, and, on the isolated island of New England, the horrors only get worse by the night.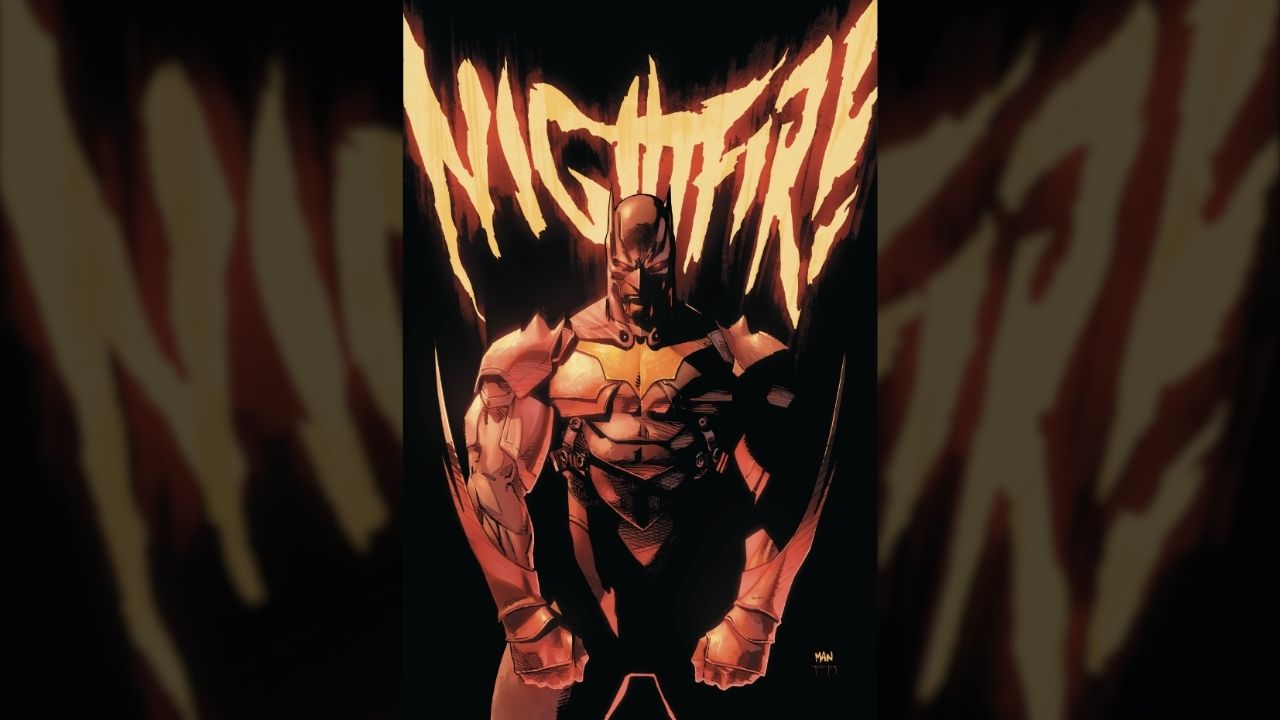 What happens when twin brothers, Seth & Clay Mann, are turned loose in Gotham City? They burn it all down. 'Batman: Nightfire' sees superstar Clay Mann unleashed in a mind-expanding mystery, beautifully counterbalanced with explosive action, in this unflinching reimagining that sees Bruce Wayne try to rectify a devastating tragedy by traveling to the past. What secrets does this Batman hold so tight that he would watch Gotham be reduced to ashes? What truths are exposed when there is nowhere left to hide? 'Batman: Nightfire' by Clay and Seth Mann is a story of obligation and the ultimate burden that promises to set the Batman world ablaze!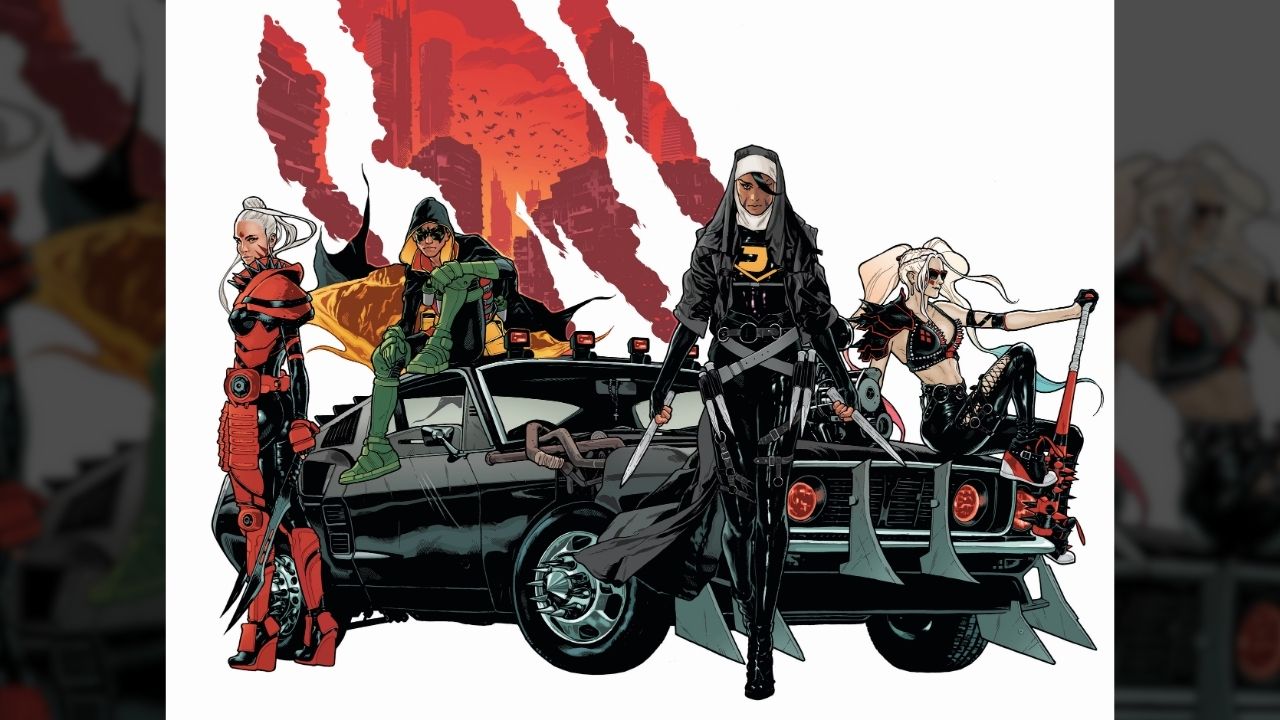 'DC vs. Vampires' was the brutal first chapter in a larger war for the fate of Earth! In this upcoming sequel, 'DC vs. Vampires: World War V' by Matthew Rosenberg and Otto Schmidt, sunlight is restored to the Earth, but was it too late? As a new Ice Age dawns, humanity faces their most deadly threat yet—Barbara Gordon Queen of the Vampires!
John Constantine is back, with DC revealing that in January 2024 we will get the first issue of 'John Constantine, Hellblazer: Dead In America', a new Black Label Sandman Universe series! It sees the 2019-2021 'John Constantine, Hellblazer' creative team reuniting to bring it under the Sandman Universe line, with the team suggesting in their panel the readers will get to see Dream of the Endless, as well as Alec Holland Swamp Thing.
Remember how back in 1988 DC Comics let fans call one of two phone numbers and vote on whether or not A CHILD WOULD DIE… in one of their comics I mean. Well poor little Jason Todd has had it pretty rough since then, so DC are tossing him a bone and celebrating the 35th Anniversary (of what is basically the comics equivalent of the fan reaction to the original Sonic The Hedgehog movie's character design) by releasing what they are calling a "faux-simile". Batman #428, the penultimate chapter of "A Death in the Family", is getting a reprint with the previously unpublished ending in which Jason Todd survives his brutal encounter with The Joker.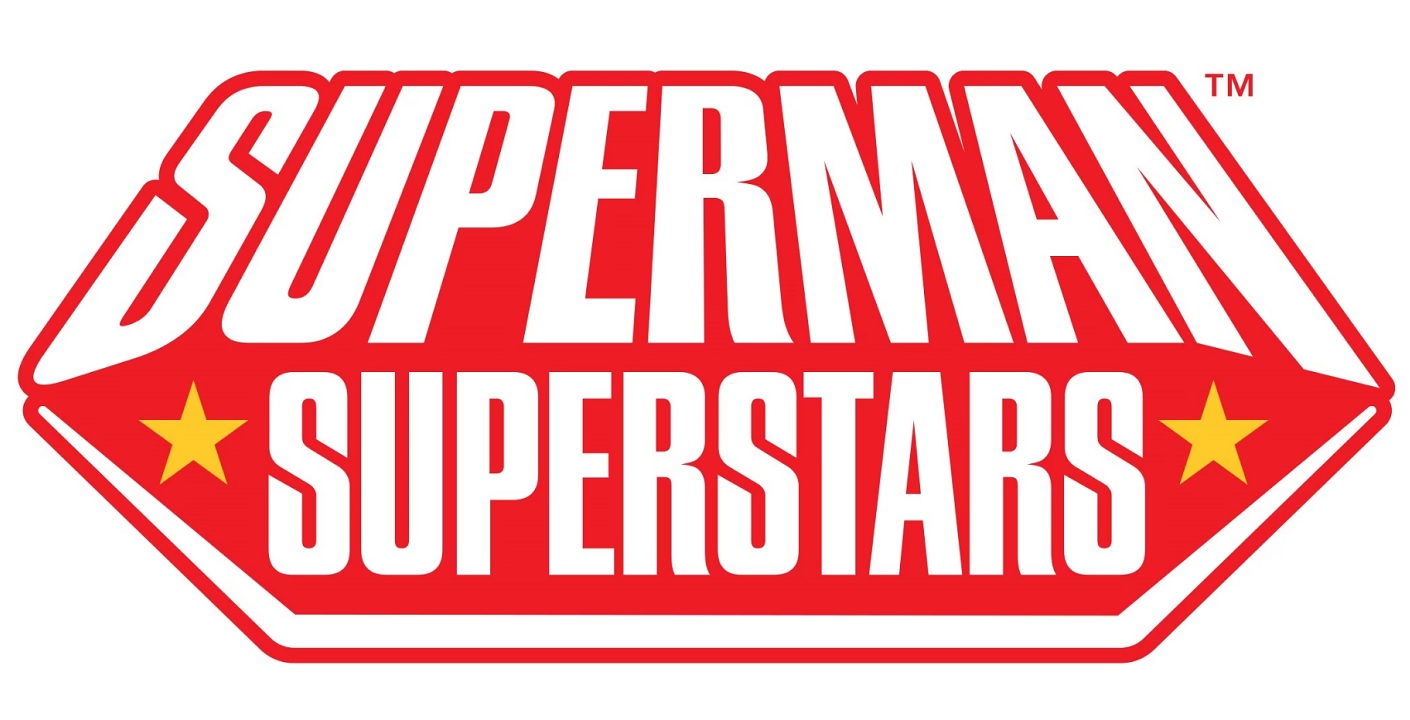 Superman is receiving a shakeup in creative teams in 2024,  which DC revealed at NYCC with their upcoming plans for 'Action Comics'. Phillip Kennedy Johnson's run on AC will come to a close just in time for the fresh stuff in January, which sees the "Superman Superstars" initiative begin!
It all kicks off with Jason Aaron (Thor, The Avengers, Punisher) & John Timms (Harley Quinn, Young Justice) behind a 3-issue story arc titled "I, BIZARRO" in AC #1061-1063. Then in April, Joshua Williamson (Superman, Ghosted, Dark Crisis On Infinite Earths) & Rafa Sandoval (Action Comics, The Flash, Black Adam) are bringing Brainiac back in a major way with "HOUSE OF BRAINIAC" across AC #1064-1066, even crossing over with Williamson's current 'Superman' run! All this is just for the first half of 2024 so we will be keeping our eyes peeled for what creative teams will follow!
2024's first big Marvel Comics crossover event has been revealed to be a bloody rampage under the moonlight! Marvel's 'Blood Hunt' will be diving for your throat from the creative team of writer Jed MacKay (The Avengers, Moon Knight, Doctor Strange), artist Pepe Larraz (X-Men) and colourist Marte Gracia (G.O.D.S, X-Men, A.X.E Judgment Day). The wild promo art as seen above is art from Leinil Francis Yu (Secret Invasion, X-Men) coloured by Sunny Gho (Fortnite X Marvel: Zero War, Predator), plus Marvel put together a teaser trailer to hype up the oncoming event even further! Jed Mackay when discussing the upcoming event said "We've got the Avengers, Moon Knight's Midnight Mission, Doctor Strange, Miles Morales, and of course, Blade, and there's going to be more vampires than you can shake a stick at." We can expect more details to come in the new year, so keep your eyes peeled on Our Blog (which you are already on you clever person you) to make sure you don't miss out on your chance to pre-order this and all the other new upcoming books for 2024!
The Ultimate Universe is back in a brand new way! Jonathan Hickman (Avengers, X-Men: House of X Powers of X) is leading the way on the brand new perfect jumping in point for new readers to try a new flavour and take on the Marvel Universe. It all kicks off with 'Ultimate Universe' arriving in November, a one-shot packed with previews and insights of what's to come. Then the debut ongoing title of the new Ultimate Universe, 'Ultimate Spider-Man' #1, is set to arrive January 2024 and is being penned by Jonathan Hickman with art by Marco Checchetto (Daredevil). Teasing the series, Hickman said that it is "a book I never thought I'd be writing. It's a bit of a Peter B. Parker situation…". Then in February we get 'Ultimate Black Panther' #1 from Bryan Hill (Blade, Killmonger) and Stefano Caselli (X-Men Red, Avengers), a bold new take on Wakanda as well as Moon Knight! Lastly, in March 'Ultimate X-Men' #1 will release, creatively helmed solely by the amazing Peach Momoko. I personally think these all look great and I've been itching for a brand new take on the Marvel Universe, I'm subscribing to all 3 series!
Chip Zdarsky (Daredevil, Spider-Man: Life Story, Stillwater, Newburn) is teaming up with Daniel Acuña (Black Panther, Sam Wilson: Captain America, Avengers Inc.) to bring a brand new take on the Marvel Universe we know and love. The limited series 'Avengers: Twilight' will have its #1 issue hitting the shelves in January of 2024 and proposes a "world of tomorrow where the age of heroes is over". From the preview at NYCC, which included this cool looking trailer, we get a glimpse at a future world without The Avengers as we know them, a cyber-punk meets retro/vintage future sci-fi aesthetic setting, and an old Steve Rogers in a society that doesn't want Captain America anymore.
The Krakoan Era of mutantkind is coming to an end as it nears its 5 year run as a new age for the X-Men books near the top of the Marvel comics foodchain. You can get the gist from this teaser trailer, hyping up the events that will be impacting the X-Men starting in January 2024. Much like HoXPoX back in 2019, we will have two crossing over mini-series in 'Fall of The House of X', headed by Gerry Duggan (X-Men, Marauders) & Lucas Werneck (Immortal X-Men), as well as 'Rise of The Powers of X', from Kieron Gillen (Immortal X-Men, Young Avengers) & R. B. Silva (Powers of X). We will also be getting a limited series from Al Ewing (X-Men Red, Immortal Hulk) & Luciano Vecchio (X-Men: Hellfire Gala 2023) titled 'Resurrection of Magneto'.
It has been 60 years since these two first graced the pages of Stan Lee & Jack Kirby's 'X-Men' #4, and with the recent popularity of the 'Scarlet Witch' series from Steve Orlando, Marvel is continuing it with this spin-off limited series of the duo together again! 'Scarlet Witch & Quicksilver' #1 will arrive in February 2024. They also teased the limited series with a peek at some of the work in progress interiors by Lorenzo Tammetta (Scarlet Witch), which you can see here and here!
With the hotly anticipated sequel to Insomniac's 'Spider-Man' & 'Spider-Man: Miles Morales' finally released, fans were treated to an early exclusive reveal of two more of the incredible looking alternate suits for Peter & Miles to sport in-game. The two featured above are designed by the incredibly talented comic artists Taurin Clarke & Peach Momoko! Peter will be able to rock the Kumo Suit (as seen on the right), designed by Momoko, while Miles will suit up in the Brooklyn 2099 Suit (as seen on the left), designed by Clarke. Both of them were able to share their original concept art for the suits, check them out here and here!
One half of the cutest couple in comics, Molly Knox Ostertag (The Witch Boy Series, The Girl From The Sea, D&D: Dungeon Club), called out Scholastic on stage for a really gross thing they have done. During a preview night for some upcoming 2024 Scholastic Graphix books, MKO directly addressed the publisher in regards to their Book Fair department recently allowing schools and libraries to OPT OUT of allowing diverse books within their fairs. Firstly, how gross is that. Secondly, if you wish to read more on this development please check out this article for further reading. I think it is truly awesome of her to use her time in a spotlight on stage with a microphone provided by a company, to call out said company for allowing fascistic views and actions like this. They got a huge round of applause for speaking out on the matter. Keep up the great work Molly, we will continue to sell your books by the truckload as always 💚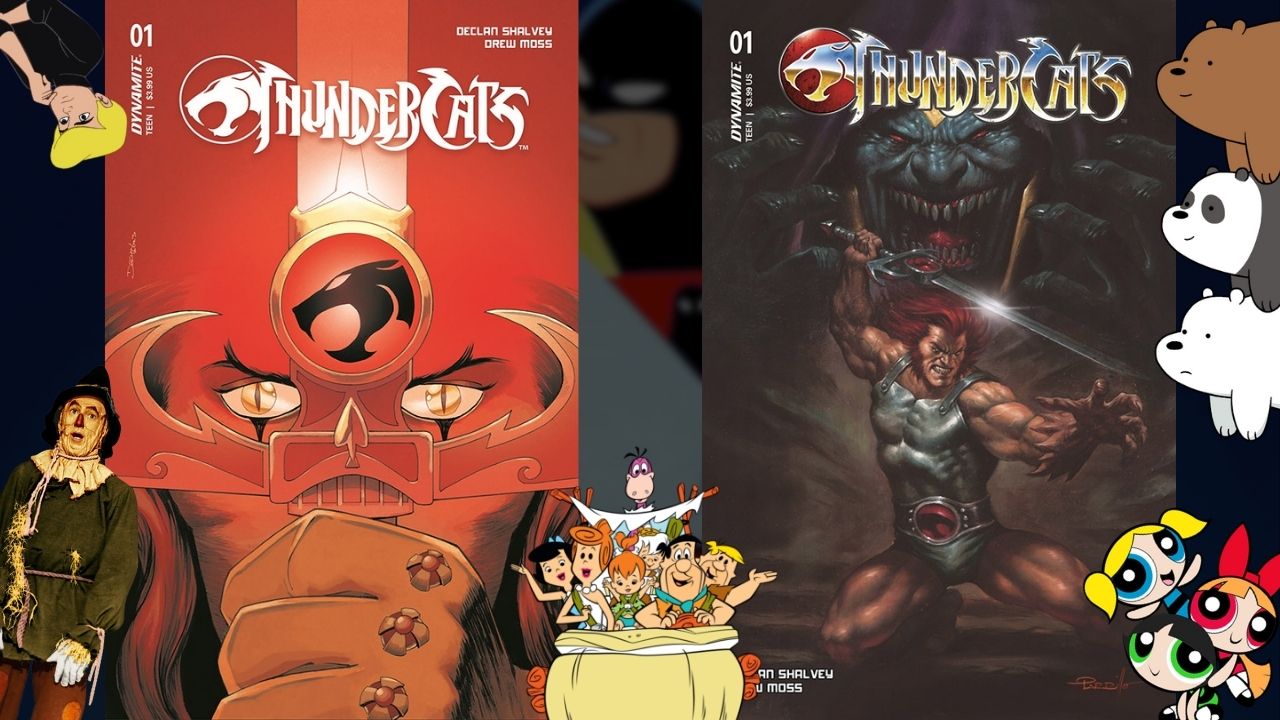 In a strange bit of news, Dynamite and Warner Bros. Discovery Global Consumer Products (f*** me what a horrifying corporate entity conglomerate name) are collaborating to release new comics based on properties like 'ThunderCats', 'The Flintstones', 'The Powerpuff Girls', 'Space Ghost', 'Jonny Quest', 'The Wizard of Oz', 'We Bare Bears', and more. If this seems weird, you aren't alone. WBDGCP (again, eww) own DC Comics… This is kind of like how Disney have Dynamite publishing original Disney comics instead of Marvel. Again, weird that Dynamite are getting all this stuff.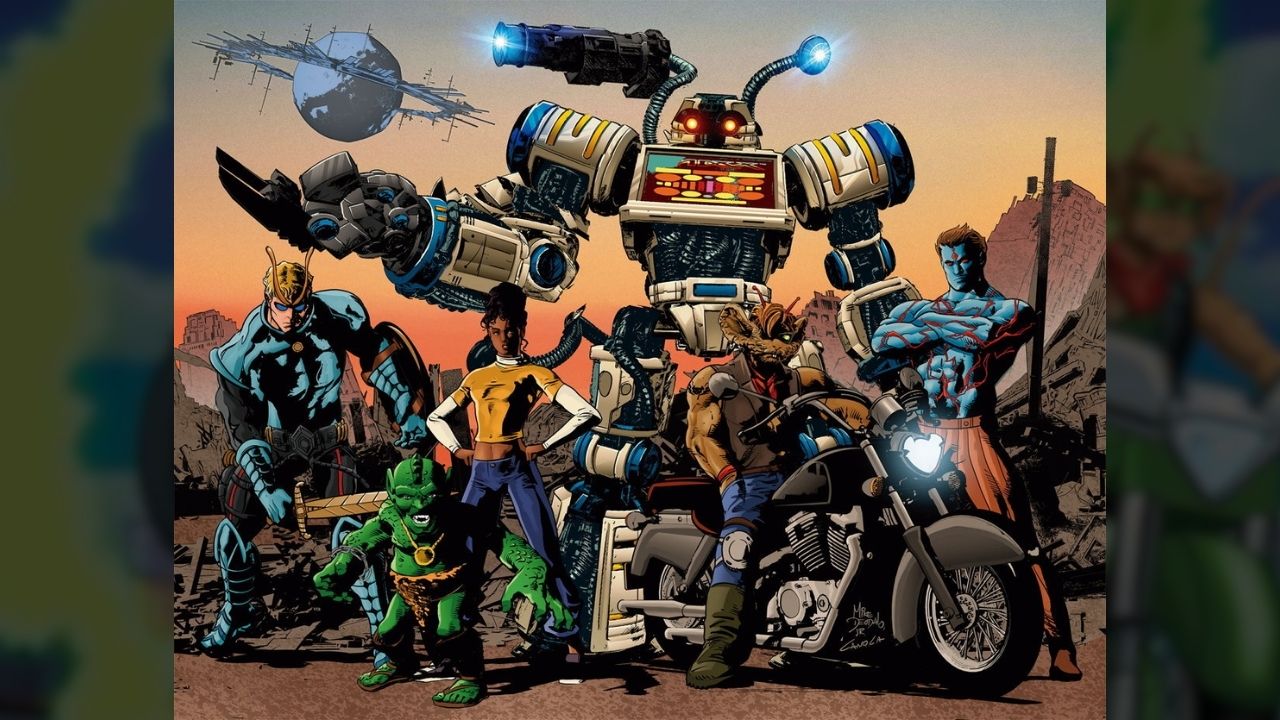 Oni Press are collaborating with toy company Nacelle to create the 'Nacelleverse'… everybody needs more '__-verse's nowadays. Anyway, this means you can look forward to *checks notes* 'Robo Force', 'Biker Mice From Mars', 'Sectaurs', 'The Great Garloo', and 'Power Lords'. I am clearly not the target demographic for this, as a person in my mid-20's I recognise one of these names and only because I've heard people reference the 'Biker Mice From Mars' in jokes. But hey, I'm not here to yuck someone else's yum so if this is totally your jam you can look forward to it starting in 2024.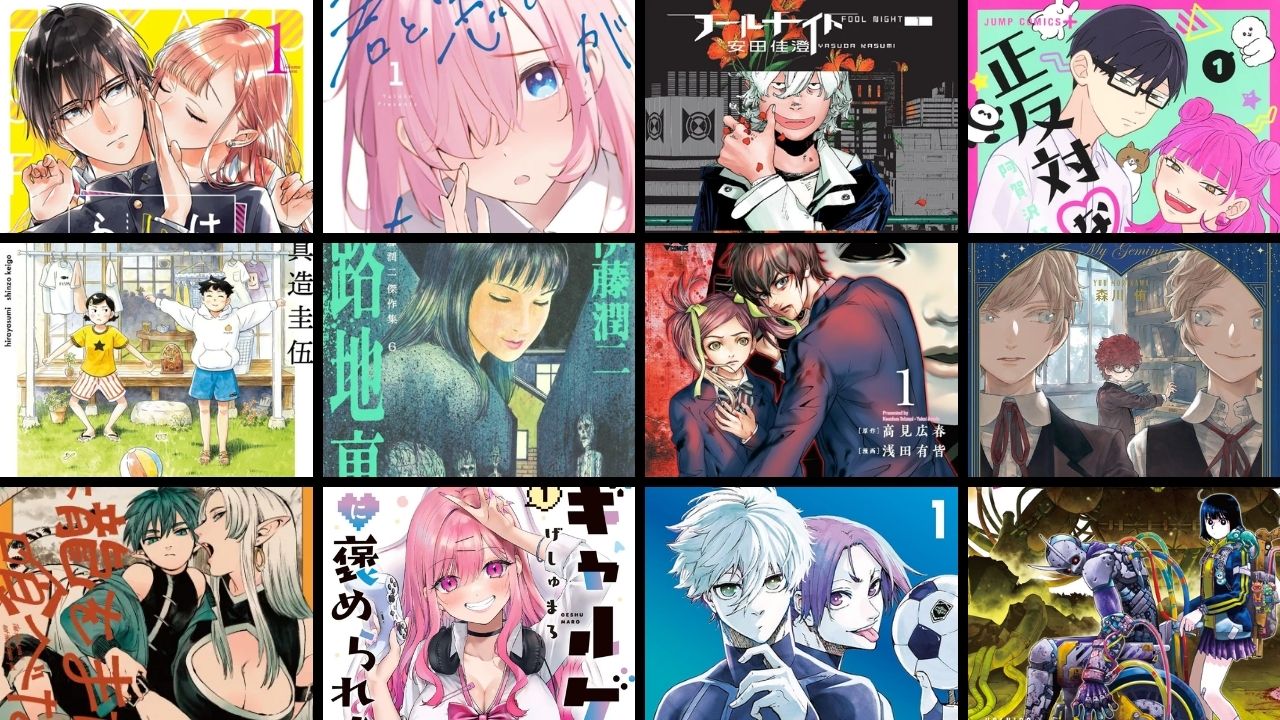 A quick manga round-up! Viz Media, Yen Press & Kodansha all announced new licensed to print in English manga. VIZ announced: 'Battle Royale: Enforcers', 'Let's Do It Already!', 'My Neighbor Totoro: All-In-One Edition', 'Haikyu!! 3-in-1 Editions', 'I Wanna Do Bad Things With You', 'Fool Night', 'You and I Are Polar Opposites', 'Alley: A Junji Ito Story Collection' & 'Hirayasumi'. YEN Press announced: 'My Gemini', 'All Or Nothing', 'Fox-Colored Jealousy', 'I Want a Gal Gamer to Praise Me' & 'The Tiger Hasn't Eaten the Dragon Yet'. Kodansha announced: 'The Fable', 'Blue Lock: Episode Nagi' & 'Tank Chair'.
Dragon Ball is back! At a panel it was revealed in all it's… small glory! Honestly I watched this trailer and I have absolutely no clue what is going on. But the montage throughout the years of how Dragon Ball has evolved and grown was hype! 40 YEARS?! Time goes faster than a Flying Nimbus cloud these days. Also, I can't help but look at these lil versions of the DB crew and think… is this Muppet Babies for battle manga?? Bonus points for how involved Akira Toriyama is in this, check out this letter he left!
We've got our first at Omni-Man from 'Invincible' who joins Mortal Kombat 1 as a playable DLC character arriving in November! Watch the trailer to see all the classic moves as his Fatalaties, like the "THINK, MARK. THINK!" beatdown, and that truly horrific train sequence.
I've been hearing that MK1 has been real good so far, so I'm keen to see what they bring next for Homelander & Peacemaker's upcoming arrival to the DLC.
That's it for New York Comic Con 2023! Keep your eyes here on Our Blog to make sure you catch when the upcoming releases mentioned above are available to pre-order from our Previews Picks Posts! Let us know if you enjoy these little round ups, and as always… Happy Reading! 💚