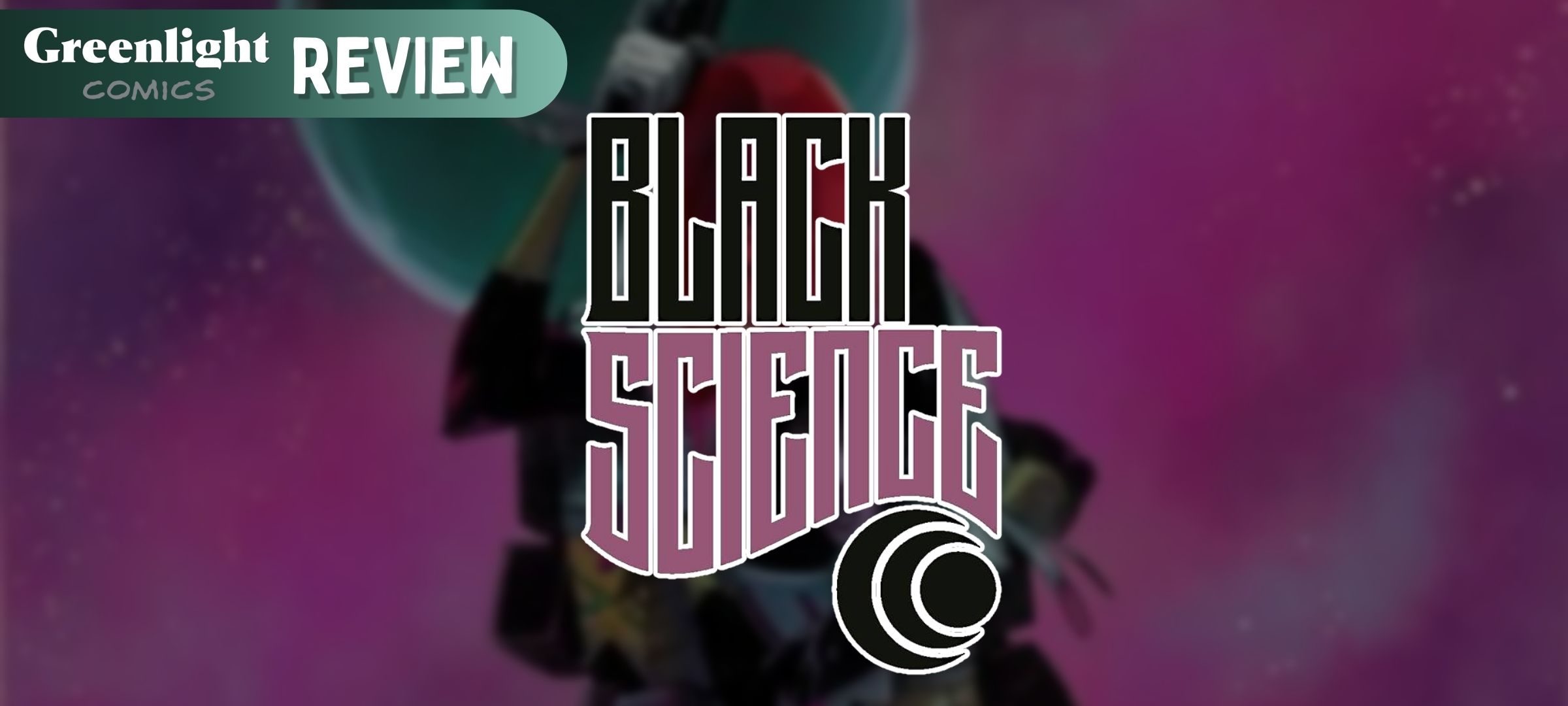 "Into A Weird And Wacky Parallel Universe"
Title: Black Science
Author/Artist: Rick Remender & Matteo Scalera
Publisher: Image Comics
Category: Sci-Fi
Review by Nick (he/him)
Other Favourite Titles Include:
Written by Rick Remender with art from Italian artist Matteo Scalera Black Science perfectly pairs deep personal and familial drama with bonkers science fiction. At the head of the series' large cast is Grant McKay, an anarchistic scientific genius who has just completed the creation of the crowning achievement of his career: the pillar. With the ability to jump between the infinite quantum realities of the onion Grant plans to plunder the eververse for the betterment of mankind. However as one would expect, things go horribly wrong from the get-go. After the pillar is sabotaged and jumps Grant, his two young children, his two lab assistants (one of whom he is having an affair with), his financial backer, and his security guard completely unprepared into a weird and wacky parallel universe, all hell breaks loose.
With the Pillar jumping randomly between dimensions one stranger and more dangerous than the last (did somebody say giant millipede death-cult or giant frog people?) Remender imbues the story with a sense of tension and extreme pace that pulls the reader deeper into a mystery that slowly and secretly reveals itself. As a reader, interest in the series will be cemented by a fantastic scene in which an alternate version of McKay appears and attempts to steal the protagonists children claiming that if they remain with their real father the kids are sure to die.
The level of imagination at play here, from the beautifully imagined parallel worlds to the complex implications of multiple versions of the same person creating multiple versions of the same deeply dangerous machine, is truly impressive. Each of the characters journeying with Grant come complete with fully fleshed out back stories and complex motivations.
With over six volumes of Black Science available at the moment this is a perfect series to jump in to, smart and very cool it is a seriously enjoyable read.