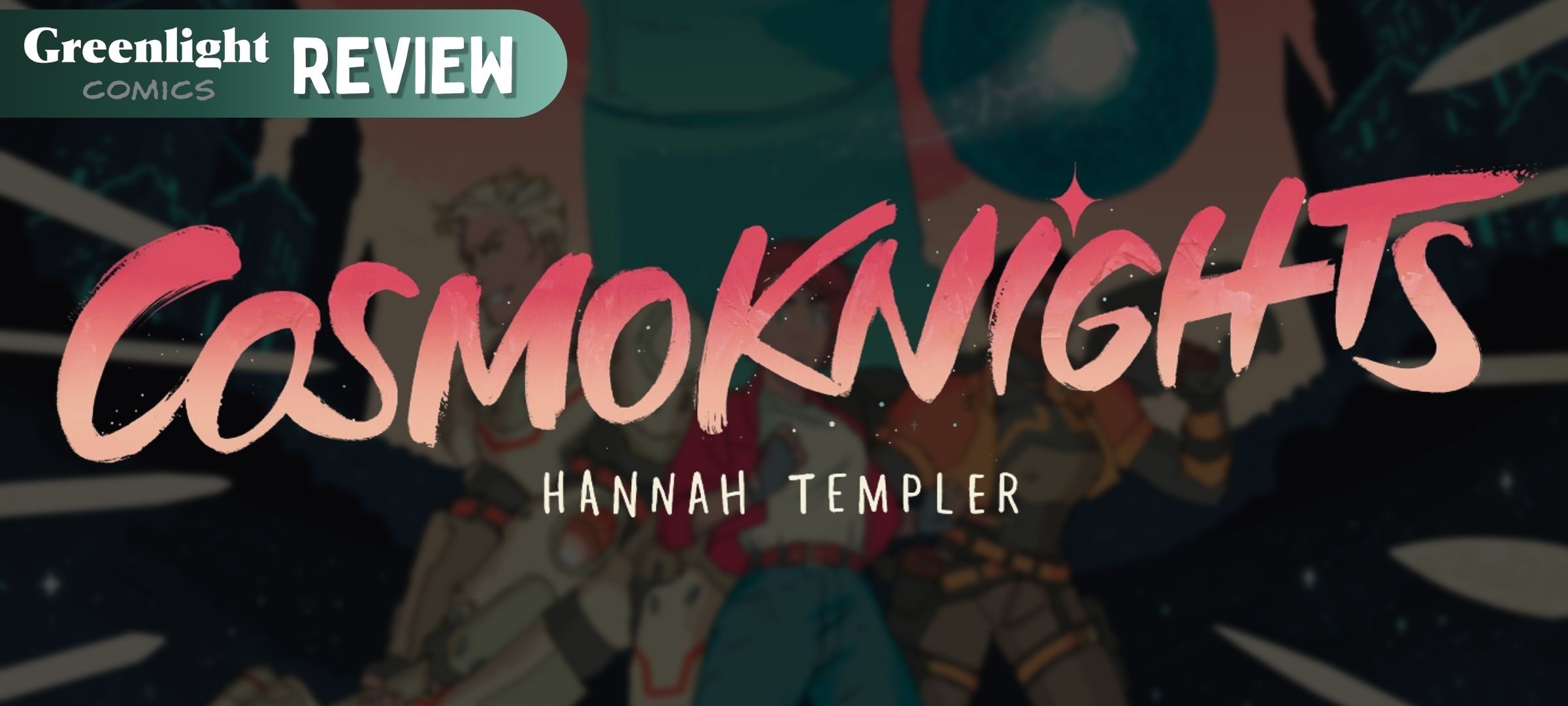 "Space Gay In The Best Way"
Review by Brayden (they/them)
Other Favourite Titles Include:
Gender Queer, Young Avengers,
After taking one look at this book it is super easy to make one huge conclusion right away… good god it is SO PRETTY! Hannah Templer (she/they) is a queer artist and webcomic creator known for her work across comic titles like 'GLOW', 'Doctor Who', 'TMNT', 'Captain Marvel', 'Tomb Raider' & 'Flung Out Of Space'. Here is the first collected edition of their webcomic 'Cosmoknights', a story of found family set in a sci-fi space adventure with everything from mech-suit knight fights to women blushing at other attractive women. If you aren't sold already then this book probably isn't for you, but if that sounds AMAZING (because it is) then read on!
We follow the story of Pan, a young woman living in a smaller more suburban corner of the galaxy. After experiencing a particular event in her teens which the story opens up with, we are thrust into her mid-20's where she is working with her father's mechanic business and the town is falling down around her. At this time we are also introduced to the televised tournaments of the Cosmoknights, a mech suit based last man standing battle royale in which the victor wins the right to marry the princess of each planets royal family. Pan is not psyched about these tournaments and neither was I, like seriously mech fights are fun and all but the objectification of the princess' as a prize to be won is not a fun thing to think about and that is exactly what this book is all about! We meet Cass & Bee who actually participate in the Cosmoknight tournaments as a way to bring down the patriarchy from inside the system! Pan finds this all out and can't just stand there and let them go fight this good fight without her, so she tags along by running away from home and stowing away!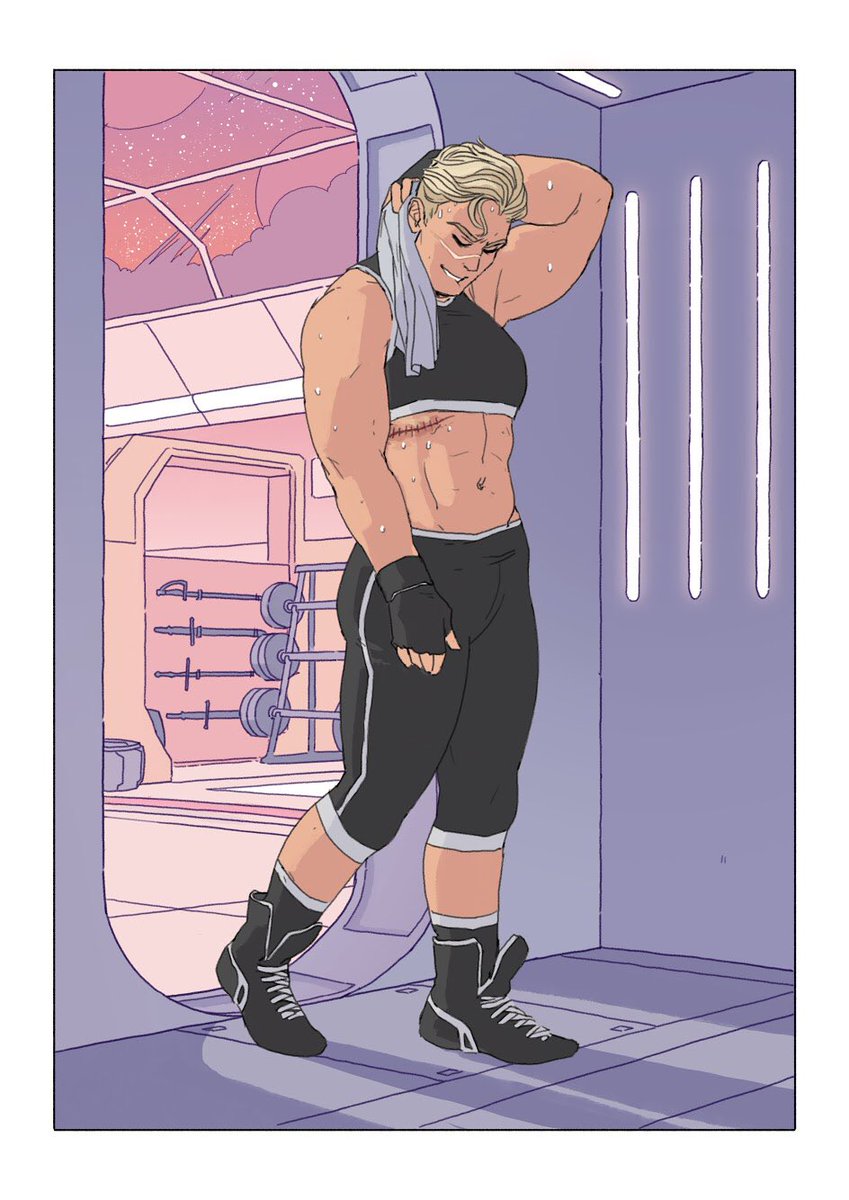 All the characters are fantastic and by the end of book one we get to know and understand a bit more about what drives some of them, but just getting to explore this world and take in all the fantastic illustration work is a treat in itself. The colours pop off the page and really make for some STUNNING splash pages of big wide shots that give a sense of scale and wonder that makes it feel like a truly universal tale. I mean… not to mention how all the ladies are very attractive and super amazing and talented and want to destroy the systems that hold women back in their galaxy. 
I loved my time reading this book and while Book Two won't be seeing a physical release until 2023 I will be eagerly awaiting more adventures with this ragtag band of space gays.