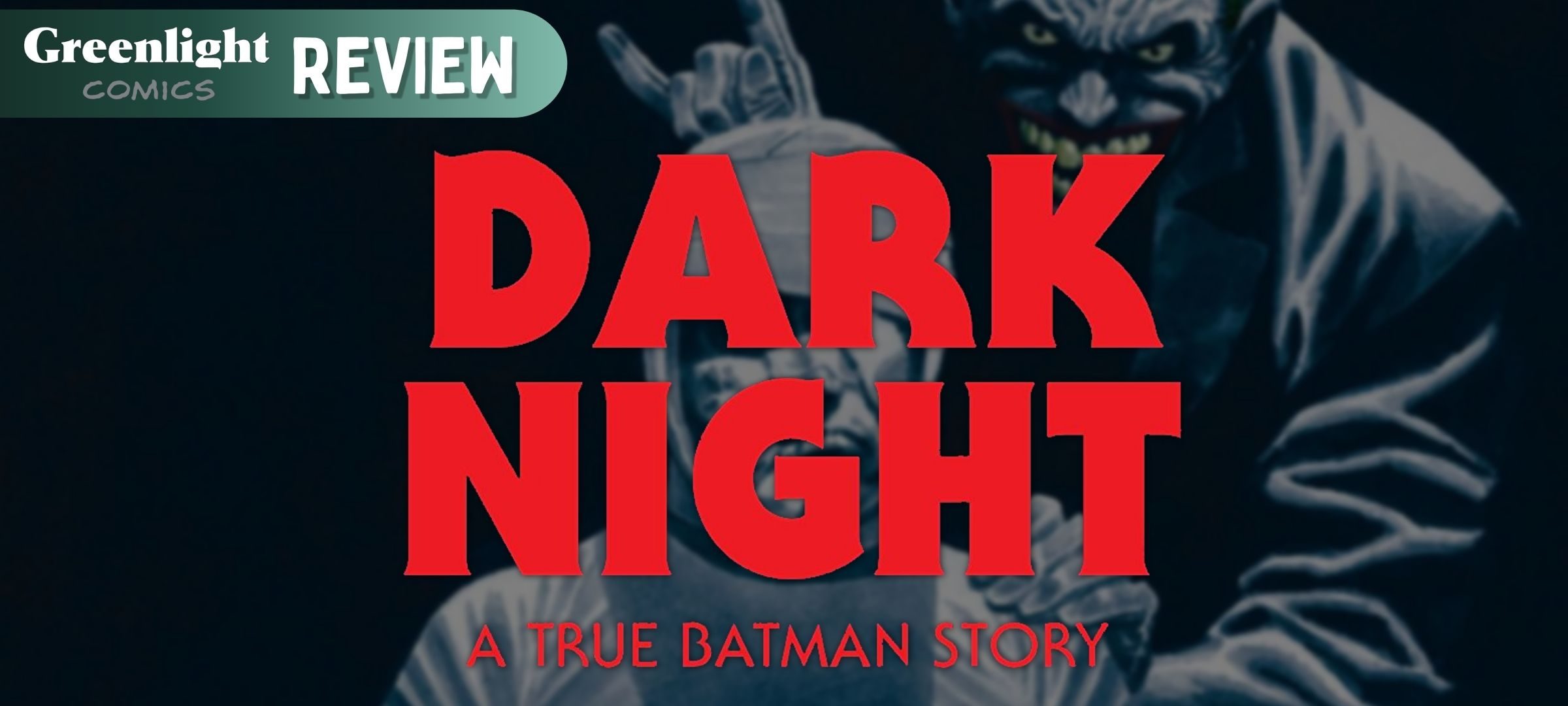 "Batman's Rogues Gallery Torment Dini In His Darkest Hour"
If the name Paul Dini isn't familiar to you then the man's body of work certainly will be. He is one of the driving forces behind Batman: The Animated Series, considered by many to be the greatest animated adaptation of a comic character that we have had to date. He is also credited alongside Bruce Timm with creating Harley Quinn, arguably one of the most popular characters of the modern era.
This is Dini's autobiographical story detailing his desperate emotional and physical journey following a vicious mugging in late 1993. From the start he pulls no punches: with surprising honesty, he establishes his younger self as a troubled workaholic. He finds himself in yet another clichéd Hollywood relationship with a wannabe starlet who thinks nothing of him beyond his passing celebrity and proximity to men like Steven Spielberg. After a truly depressing pseudo-date he decides to walk home alone and is accosted by two thugs. What follows is a brutal retelling of the night Paul Dini thought he was going to die.
It is the poignant account of his harrowing recovery that make this book a real must-read. The truth is, creative geniuses like Dini carry their creations with them everywhere. Consequently, Batman follows him through his recovery like a dark shadow, alternating between judgemental and aloof, and punching Joker's lights out as he pulls Dini further into malaise. In Dini's own words, Batman is 'a voice I heard in darkness, commanding me to stand up'.
Eduardo Risso's (of 100 Bullets fame) creative talents and noir aesthetic make him the perfect artist for this story. He alternates between the deeply realistic panels in which Dini directly addresses the reader, and the dark, pulp-filled pages detailing the events of the fateful evening. Risso brings stunning versions of Poison Ivy, Mr Freeze, the Joker and many more to the page as Batman's Rogues Gallery come to torment Dini in his darkest hour.
As an autobiographical piece this book is difficult to define, but hard to put down. Expertly written and illustrated, it is very much a tale of overcoming adversary and how the things we carry within us can both tear us down and lift us back up.