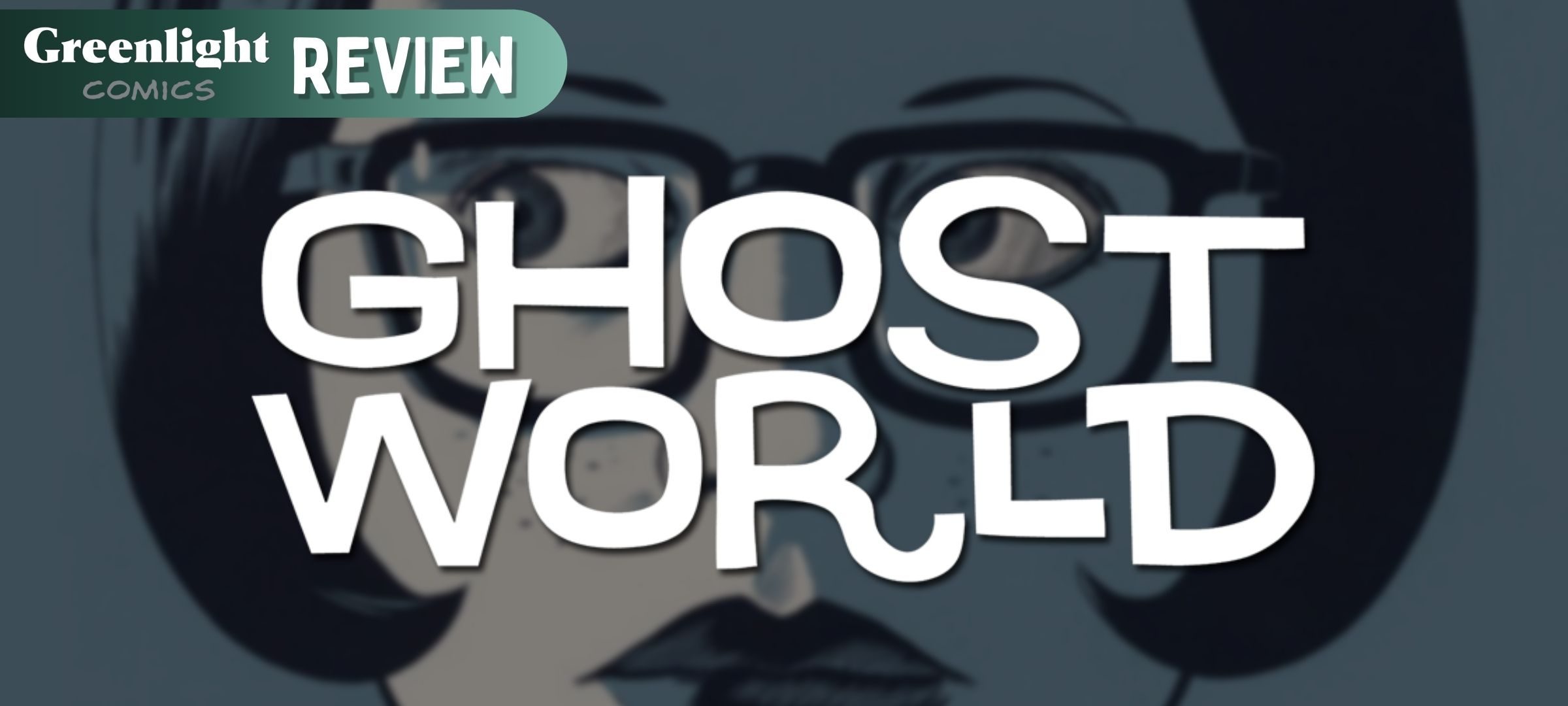 "Between Life & High School"
Review by Mark (he/him)
Other Favourite Titles Include:
Love And Rockets, X-Men,
Lone Wolf And Cub, Usagi Yojimbo
In preparation for Dan Clowes new book, Patience, I've been going back through his catalogue. Ghost World was his second book, reprinting strips from the much acclaimed Eightball. Ghost World centers on two young adults, stuck in that time between leaving school and starting 'life'. Surrounded by kitsch dinners and sterile suburbs, they love their status as 'outsiders', they judge and mock everyone, even the people they like but they slowly realise their struggle to fit and need to find their identity.
I'm a sucker for these sort of coming-of-age stories; The Graduate, Breakfast Club, Rushmore, the 400 blows. Who am I? What am I doing? At first, it's quite annoying how Enid and Rebecca constantly talk about other people; telling each other stories of their encounters. It's a comic, SHOW DON'T TELL!
But it makes sense, that's what we as kids did, talk about our relationships – about the people we meet – with our friends like some social sonar; pinging for their reactions. The struggle of Enid and Rebecca's finding their individual futures and their relationship's future is so excellently told and after my third reading I'm still picking up little nuances that add to the characters.
In my top 10. The graphic novel equivalent to Catcher in the Rye.