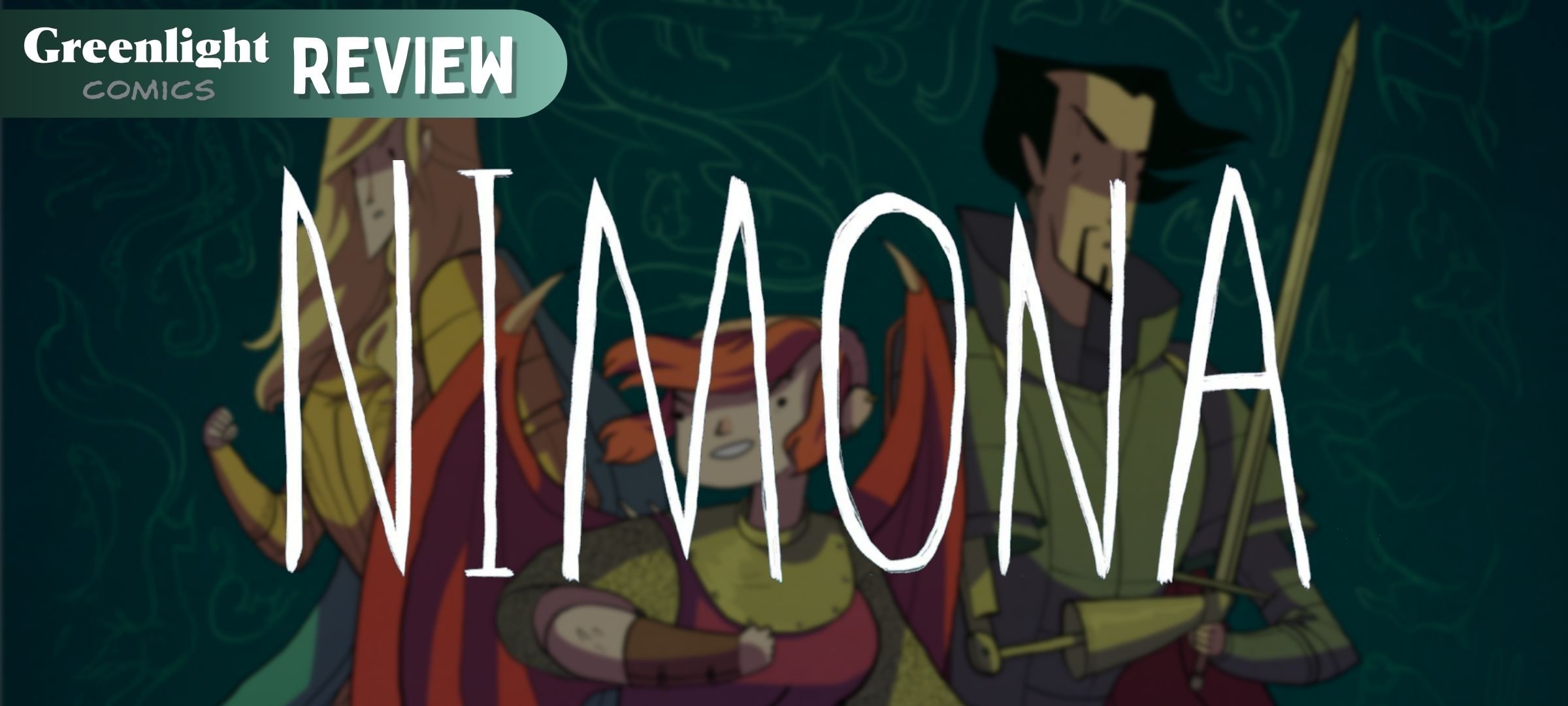 "A Fluid Fantasy, In More Ways Than One"
Review by Brayden (they/them)
Other Favourite Titles Include:
Gender Queer, Young Avengers,
ND Stevenson (he/she/they) is an incredible human being and I wanna start out this review by saying that! Also their relationship with another incredible comics creator, Molly Ostertag (creator of 'The Girl From The Sea' & the 'Witch Boy' series), is GOALS 😍 Anyway…
Nimona is the webcomic turned graphic novel sensation in which we follow Ballister Blackheart and his new sidekick, Nimona! They are a big fan of Ballister's work as one of the worlds greatest supervillains and Nimona joins him in adventures of villainy and general small chaos. Nimona is a shapeshifter, which is an incredible way to have a character who exists in the queer space as being fluid in gender and sexuality, something which I personally LOVE to see as a non-binary person myself. It gives me the same feelings as another thing that I love: Steven Universe!
The one thing no one had told me about before finally reading this amazing book was how awesome the world was! It creates this fascinating and ever-adaptable space in which it exists as a medieval fantasy setting being brought into the modern era with science and technology, it is truly fantastic. I won't spoil much more, but below the images I will get a little more in depth as to other aspects that made me love this graphic novel. But, if you haven't read this book before and are considering it, definitely do it because you will not regret it. You will laugh, smile and be pleasantly surprised at the twists and turns ahead of you!
THIS BOOK. WOW. I well and truly loved it. From Stevenson's art style, to their sense of humour, to their ability to make me feel one way about a character only to then make me feel a completely different way about them, I was finding myself dragged into this world in its entirety. The mystery and reveal of the character of Nimona was great and I HAD to know what was really happening. Ballister Blackheart comes off at first glance as a little bit of a weird generic evil genius type, but he becomes so loveable as the story unfolds and as his care for his newfound companion grows. All of this is without even mentioning the Institution and their publicity hero, Ambrosius Goldenloin!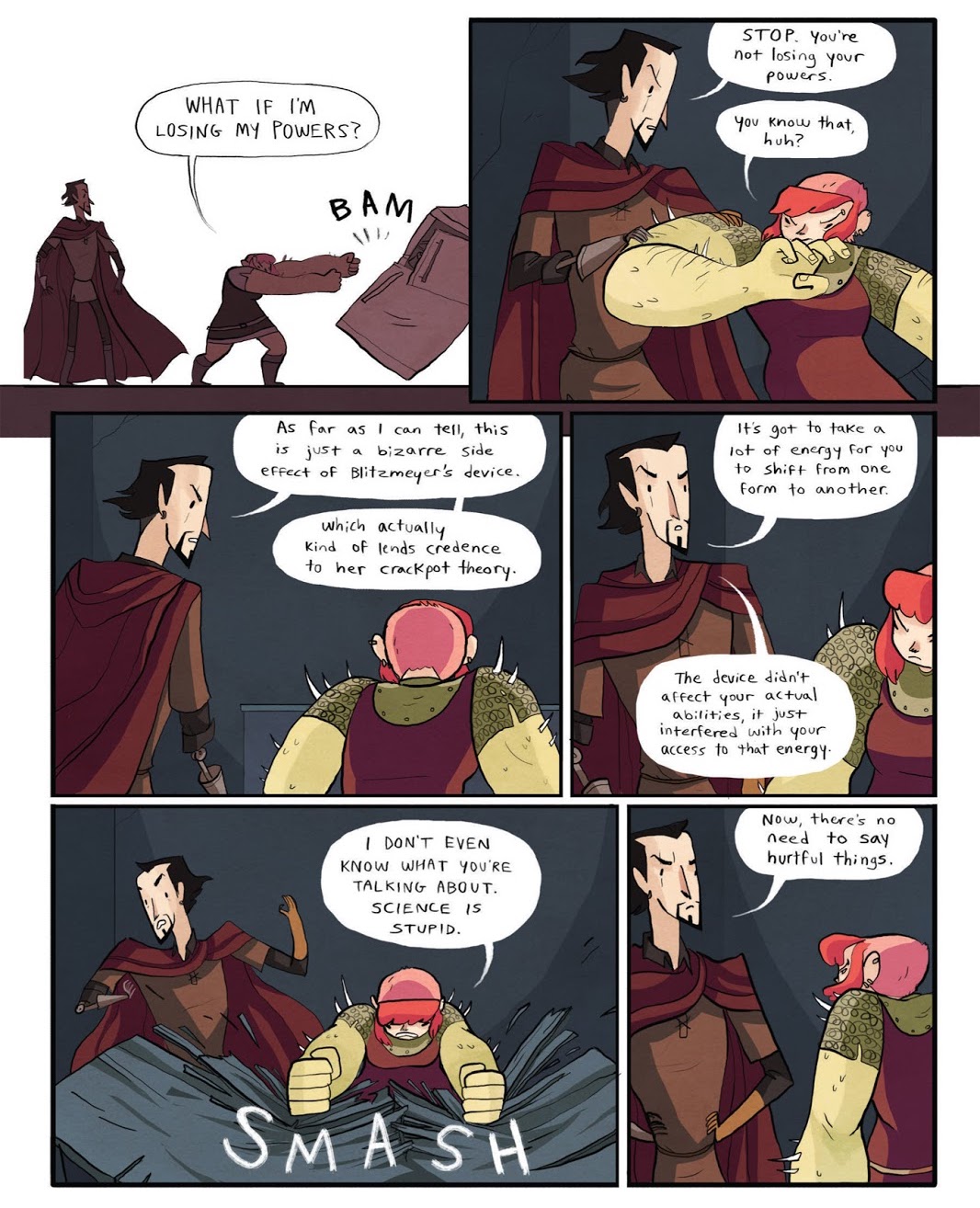 I'm really glad that this story exists. Not only because it is super entertaining in a fantasy/sci-fi genre blend and makes me laugh, but because the feelings and emotions of the character Nimona are really important and can definitely help younger readers with feeling seen and represented in the media they engage with. I'm so happy that the film adaptation has been resurrected from the Disney cancellation and I am so happy that this story will reach an even wider audience from it! 
For anyone else wanting more, ND Stevenson has more work you can read and watch! Check out their other solo title 'The Fire Never Goes Out: A Memoir in Pictures' as well as their work over on the wonderful 'Lumberjanes'! If that isn't enough for you (understandably) then go watch 'She-Ra and the Princesses of Power' or their cameos on Critical Role! Finally, follow them on socials and check out their Substack 'imfineimfine.com'.