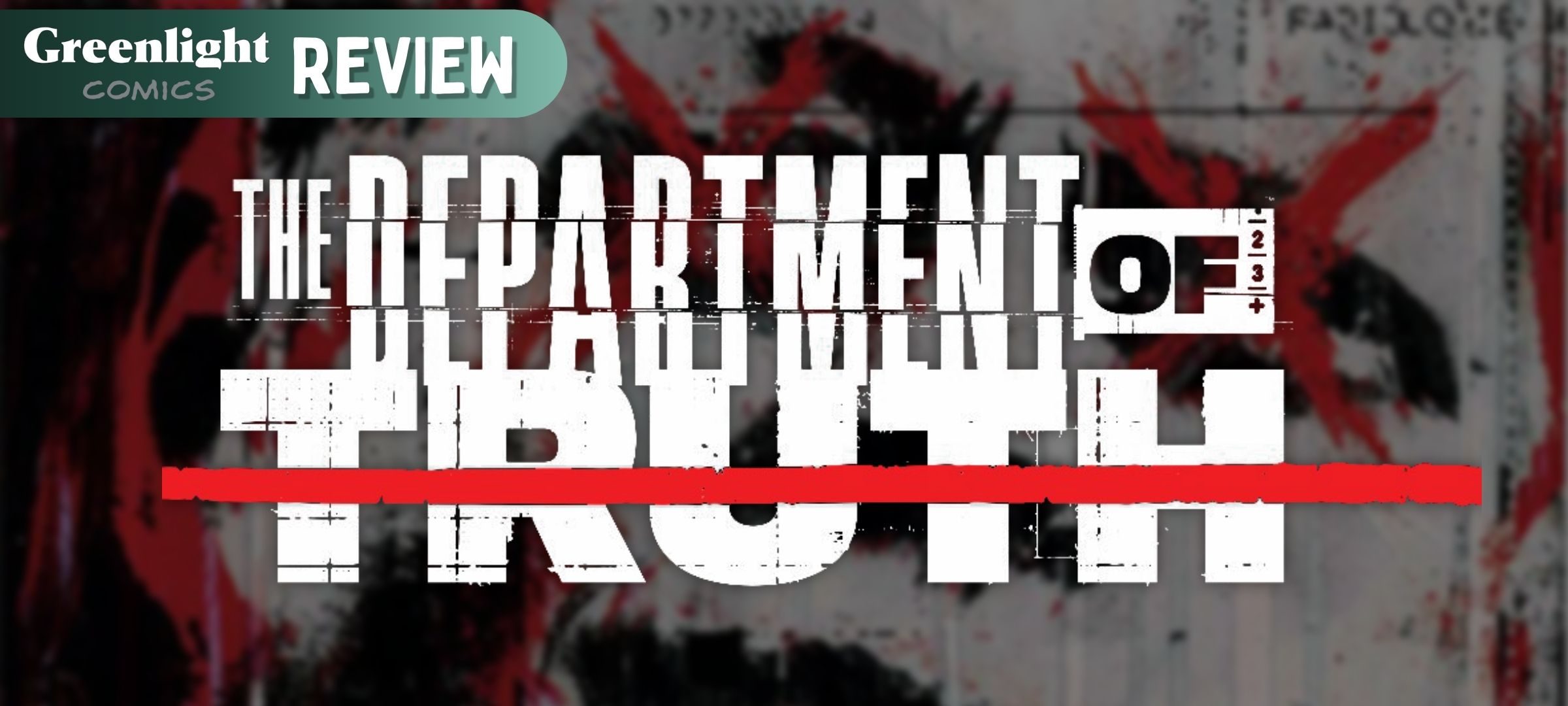 "Satanic Panic, Aliens, Black Hats, Bigfoot, Flat earth, JFK, Moth Man & More!"
Review by Dan (he/him)
Other Favourite Titles Include:
Can we just talk about The Department of Truth for a minute? This comic is so underrated.
From the mind of James Tynion IV (who seems to be writing everything nowadays) and art-ed by Martin Simmonds (Dying is Easy, Immortal Hulk), it's a story about how if enough people start to believe in something it actually starts to manifest into reality as true. Evidence starts to just… appear.
It follows Cole Turner, a guy that has studied conspiracy theories all his life. But he isn't prepared for what happens when he discovers that all of them are true. He gets inducted into the Department of Truth, an organisation whose goal is to maintain the "correct" reality.
All the conspiracy theories used are ones we hear about in real life, so the line between reality and fiction is often blurred. Presented with an alternate history of the world, this book blew my socks off. It's a super dense story packed with Satanic Panic, Aliens, Black Hats, Bigfoot, Flat earth, JFK and Moth Man explanations… and my word, it's awesome!
At the time of writing we have 3 volumes to sink our teeth into so jump in my bandwagon, my recommendations and predictions are always right.