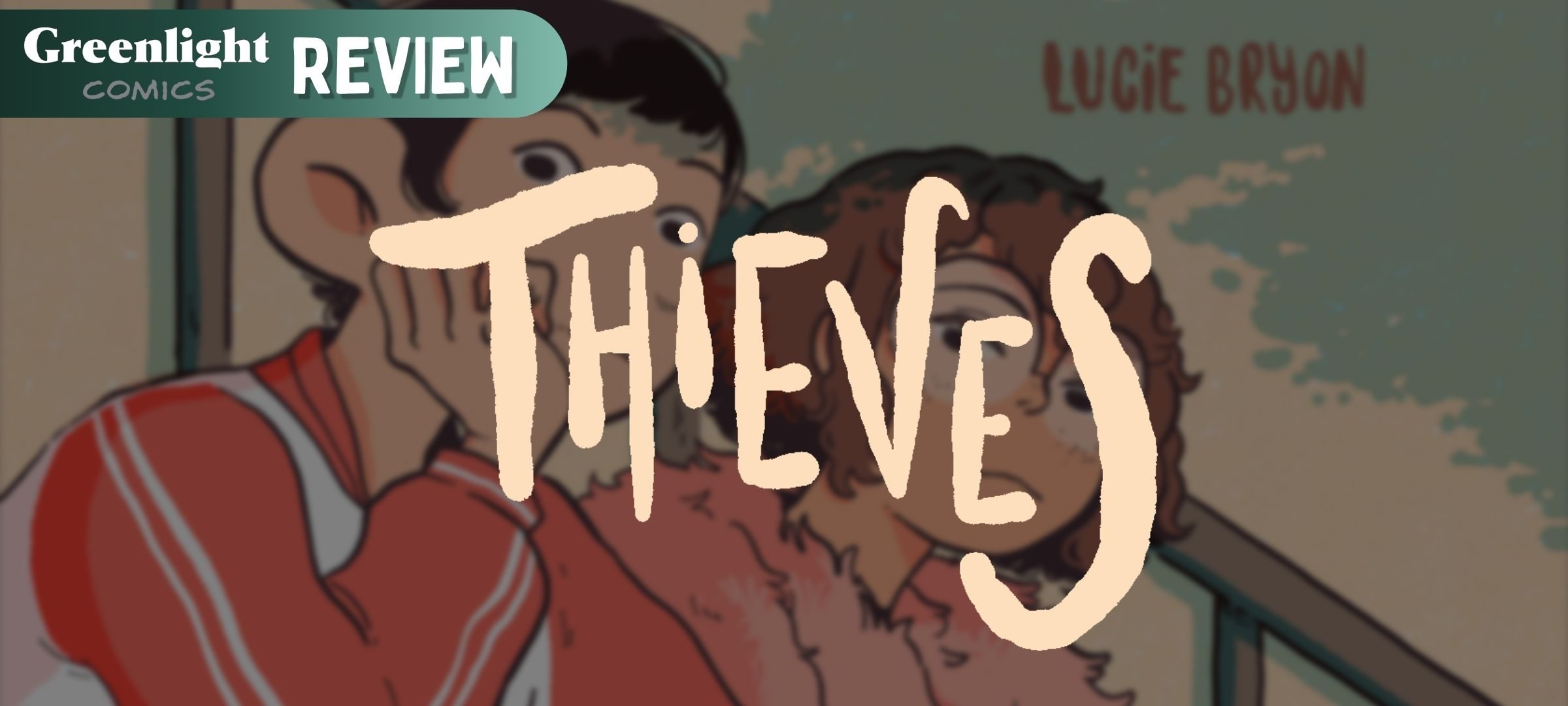 "Taking Possessions & Stealing Hearts"
Review by Brayden (they/them)
Other Favourite Titles Include:
Translated from their original French publication, Lucie Bryon gifts us the gorgeous graphic novel 'Thieves'. A tale of a high school crush between Ella & Madeleine that can't help but be a sweet little queer rollercoaster. A hilarious, and at times stressful, slice-of-life story with flawed characters that you end up loving with all your heart!
Okay let's discuss the elephant in the room… Lucie's art is STUNNING! The use of colour in this book is perfection incarnate and each sequence captures it's own vibe excellently. Her character designs are so expressive and always super stylish, it kind of feels like if a shōjo manga met a french fashion magazine at times.
The fun really starts when we start getting to what I can only refer to as "Party Time". Over the course of the story we follow our main characters across multiple parties, with each being presented with a distinct style and colour palette! For example in the images shown in this review, we get a warm burnt-orange laid back house party which is the opposite vibe of the very upper-class fancy blue toned party. Each sequence is a visual treat, plus when you understand the context of why they are at each of these parties you'll understand just why they are so fun. The hint is in the name.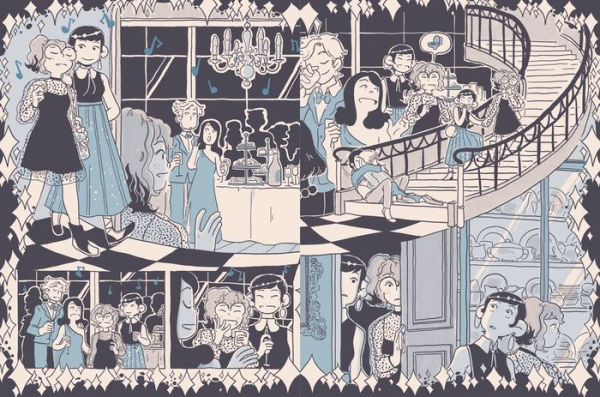 Thieves is one of those books that I felt like appeared out of nowhere and into my hands at the shop. The second I placed my eyes upon it I knew I had to have it and I am SO glad to say that the story and character relationships are just as good as the art.
Also it absolutely rocks as a young queer romance story!