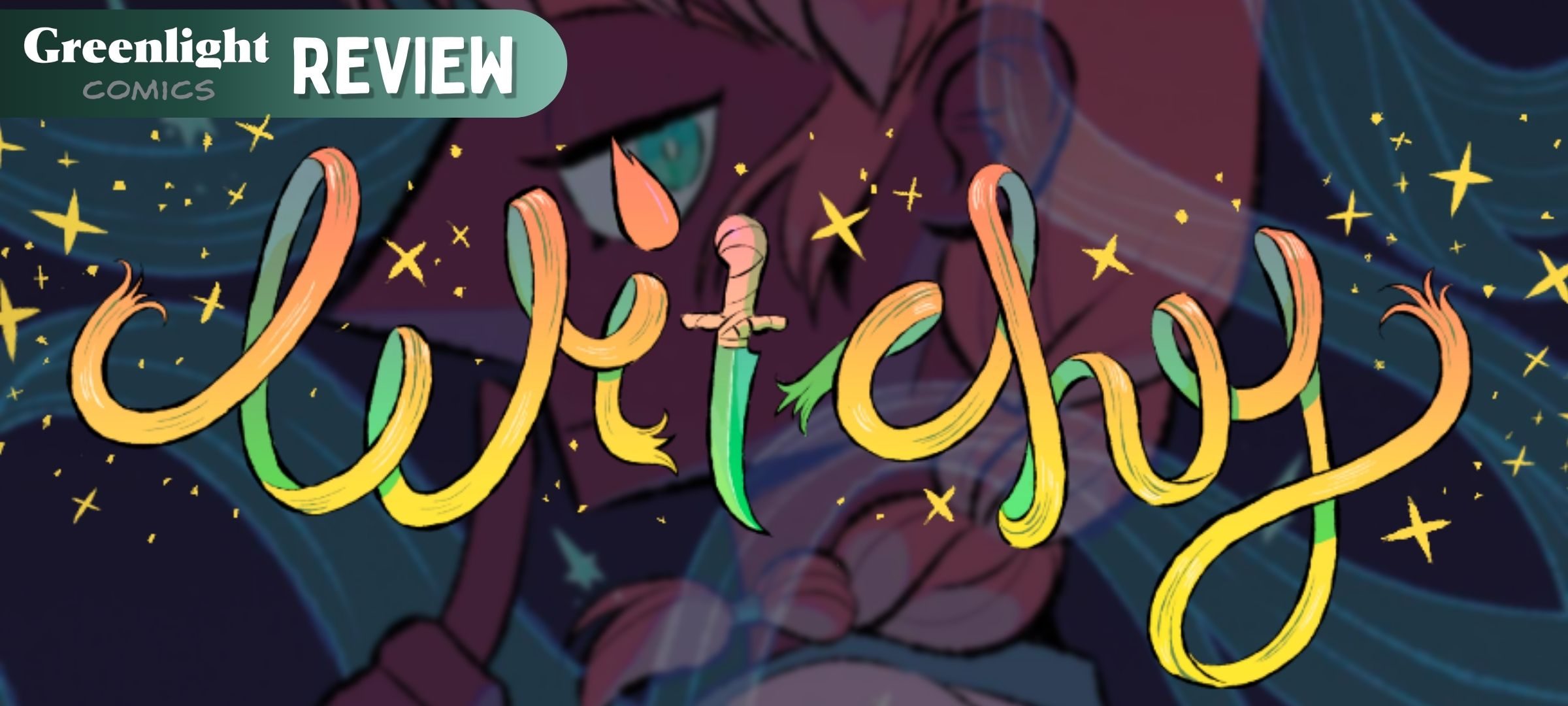 "It's Not All About The Length Of Your Hair..."
Review by Brayden (they/them)
Other Favourite Titles Include:
Melbourne based Australian-Indonesian comic creator Ariel Slamet Ries (they/them) has been toiling away working on 'Witchy' Volume 1 & 2 for the last couple years (among other projects like 'Cry Wolf Girl'), so now with the series taking a break as they work on a new original graphic novel, 'Strange Bedfellows' from Harper Collins, I took it upon myself to finally dive into the magical and diverse world of Hyalin. Heads up, this first book is heavily focussed on character development and world building as we begin our story. It can't help but feel like a Part 1, so while the story may not go as far as some readers may hope, I have a feeling that if you are interested in this world (like I was) then you will be more than happy to read on to Volume 2!
The world is built up across this first volume and is instantly diverse, rich and vibrant in possibilities and history. The witch kingdom of Hyalin is a wonderous place of classic fantasy with a modern feel. Most importantly, it DOESN'T just feel like someones Harry Potter fan-fiction! We have such a diverse cast of characters that represent so much of our interconnected modern world, one of the strongest points for reading this book. We follow Nyneve, a young witch who is about to go through conscription tests at her school to determine who will be joining the Witch Guard, a military force of lawkeepers when not at war. But in a world where the length of your hair determines the strength of your magical potential, Nyneve does not wish to suffer the same fate as her father – a victim of the oppresive Hyalin governments Witch Burnings. I really liked Nyneve as a character, her relationships with her mother and her friends at school were well established and I'm incredibly intrigued as to how they will evolve in the second volume. Without spoilers, there are some big life changes happening for her by the time you reach the end of the first book and seeing how she adapts and changes into this new world will prove very interesting if you enjoy deep character development and introspection over big crazy action scenes. But she also meets some new friends along the way, namely the bird sidekick called (and I'm not joking here) Banana.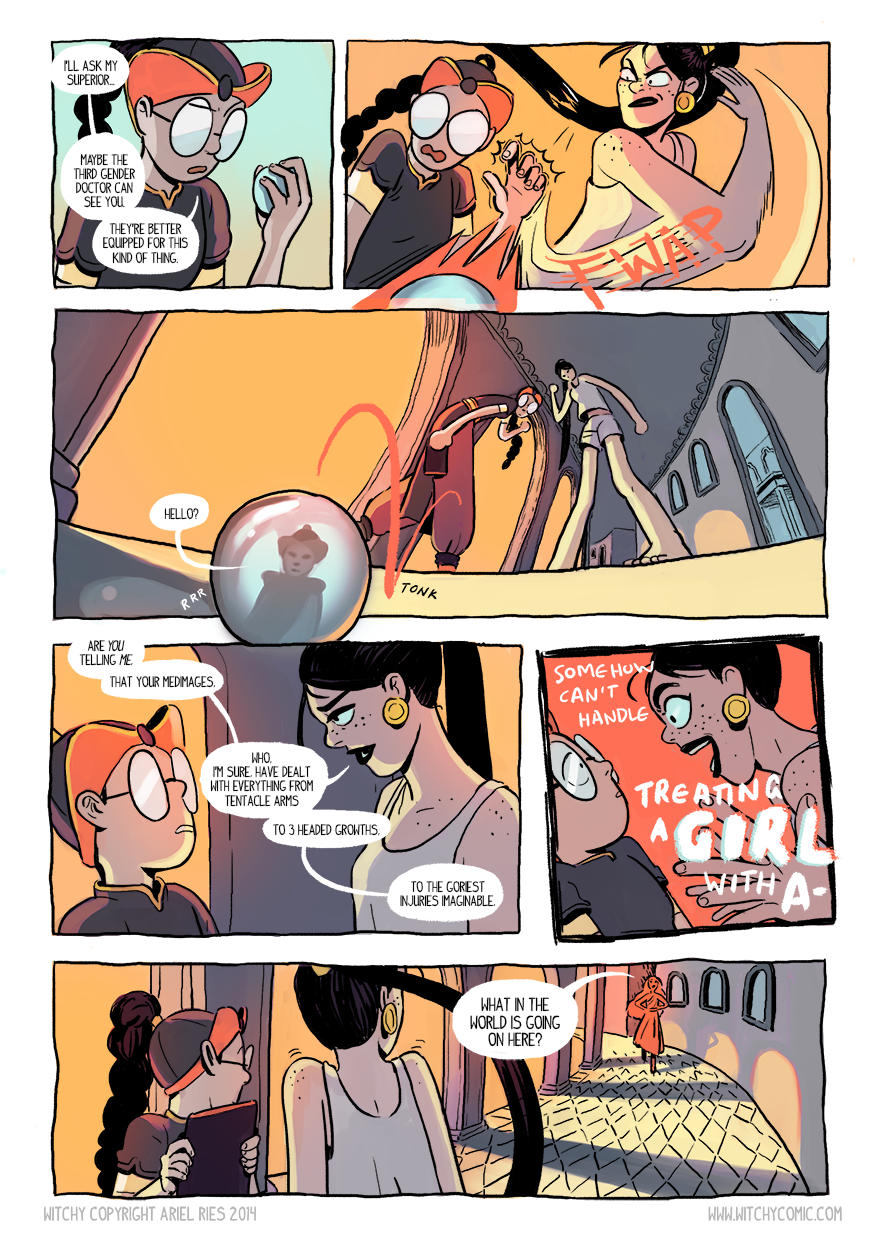 A super special shout-out to my personal favourite character, Prill. Talk about character development, at the start of this book when we are finally introduced to Nyneve's colleagues, I didn't really like Prill's attitude. Slowly I grew to enjoy her, as we see more of her friendship and trust with Nyneve and Batu as she lets down her guard with them. Then we are treated to one of the best scenes of the entire book (in my opinion at least), perfectly capturing the annoyingly common issues members of the LGBTQ+ community face. Not only that, but where we end Volume 1 has me EXTREMELY interested in the dynamic between Prill & Nyneve and what is next for the two young witches.
I highly recommend checking this book out, whether you are looking for a new original fantasy series to explore, or just want to support an Australian based queer comic creator!