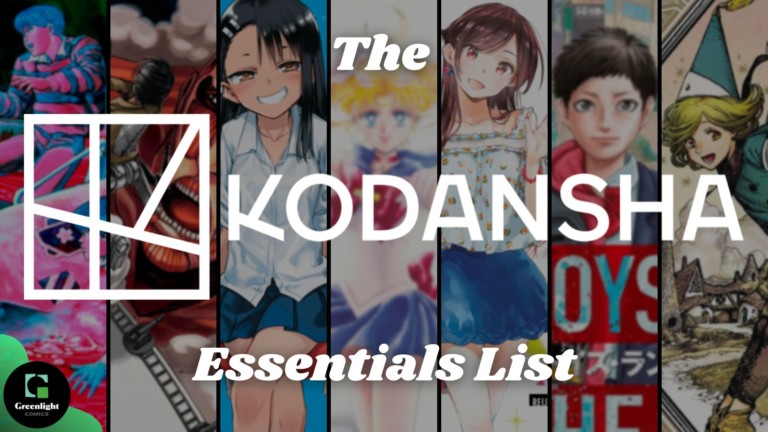 With some of the biggest series of all time, have a look through our Kodansha manga essentials! From the classics like 'Akira' & 'Sailor Moon', to the modern classic of Attack on Titan, to newer reads you should be checking out like 'Boys Run The Riot' & 'Witch Hat Atelier'!
We've prioritised stories that are currently in print, just so we aren't tempting you with things you can't buy and read today! *Most of the time at least, if Viz keep reprinting them when they sell out*
You can also check out our more Essentials Lists & Previews over on the blog!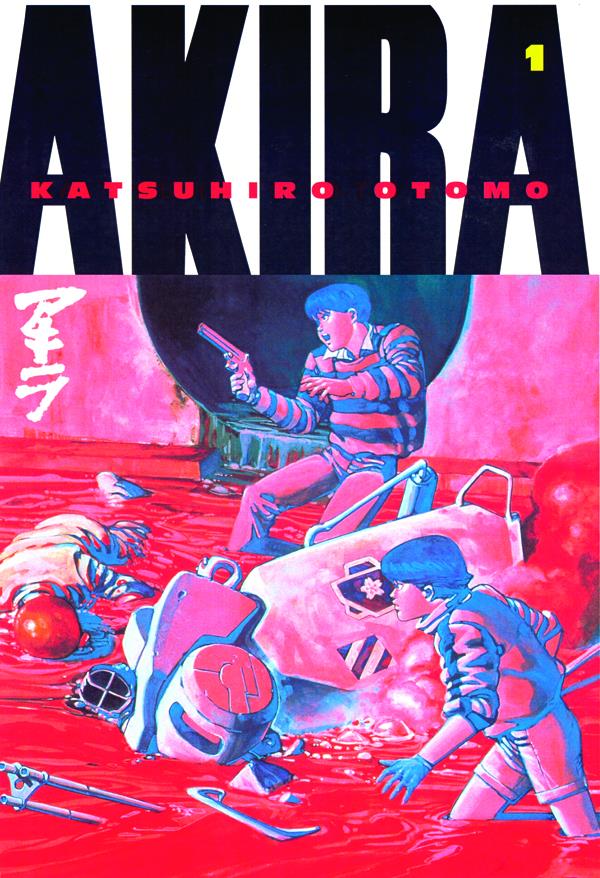 The post-apocalyptic science-fiction saga Akira, with its thought-provoking themes and kinetic artwork, introduced the world to the power of manga. Now available again, this classic adventure is ready to be discovered by a new generation of readers!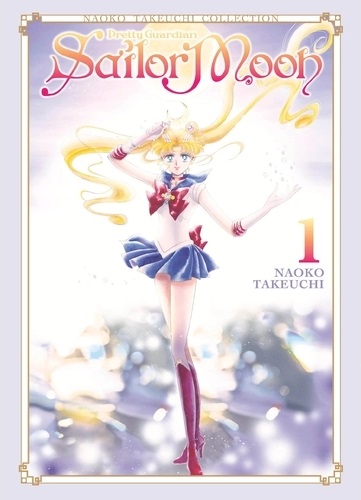 Teenager Usagi is not the best athlete, she's never gotten good grades, and, well, she's a bit of a crybaby. But when she meets a talking cat, she begins a journey that will teach her she has a well of great strength just beneath the surface and the heart to inspire and stand up for her friends as Sailor Moon!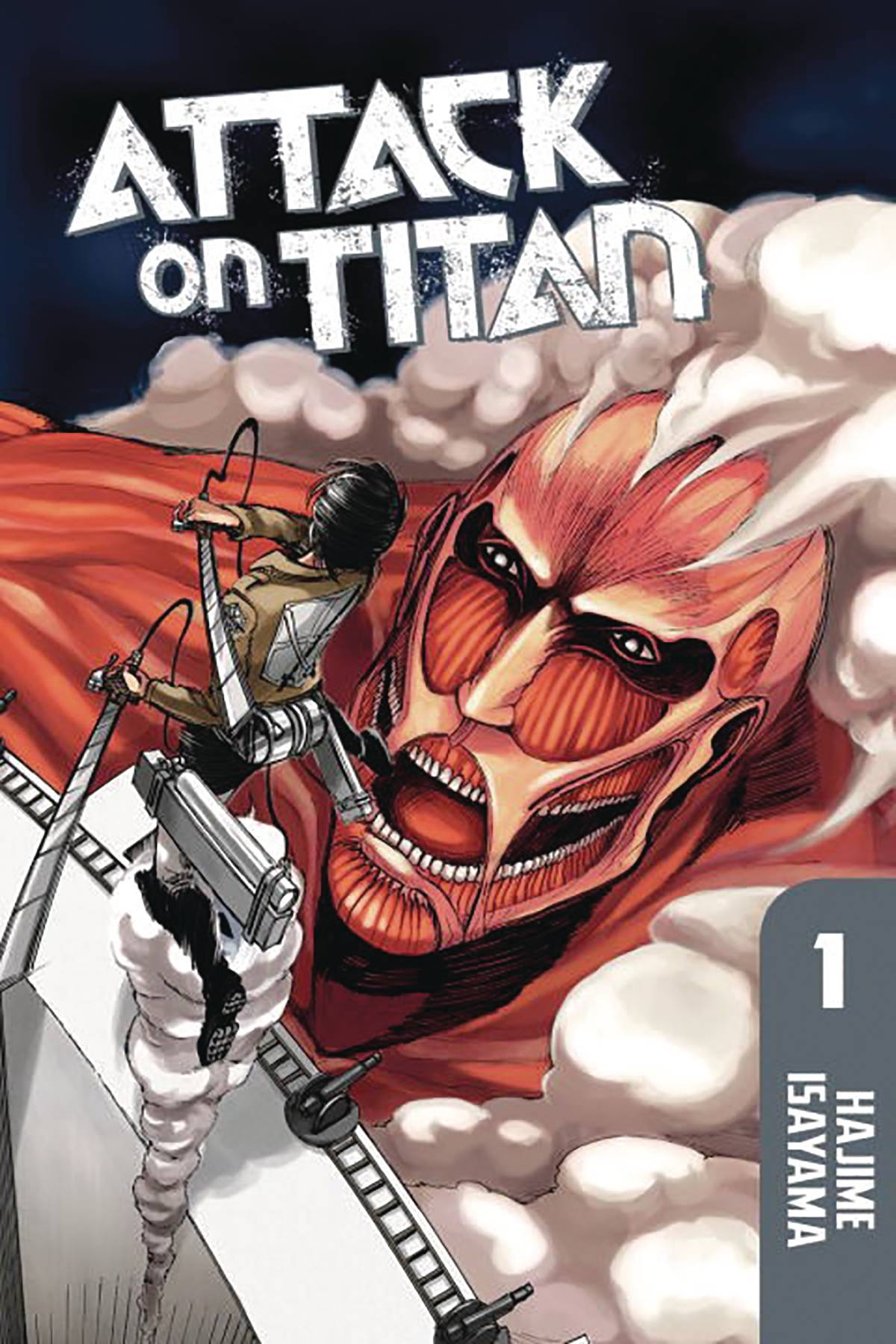 Humankind is down to just a few thousand people who live in a city surrounded by three concentric walls. The walls protect them from their enemies, the ravenous giants known as the Titans. The Titans appear to have only one purpose: to consume humanity.
*Now published by Vertical Comics* In a dystopian future, a complex network of machines has pushed humanity to the brink. Robots known as the "Builders" continued to build a meaningless civilization with no one to reside in it. Soon these cities reach out to the outer planets and another breed of life form emerges.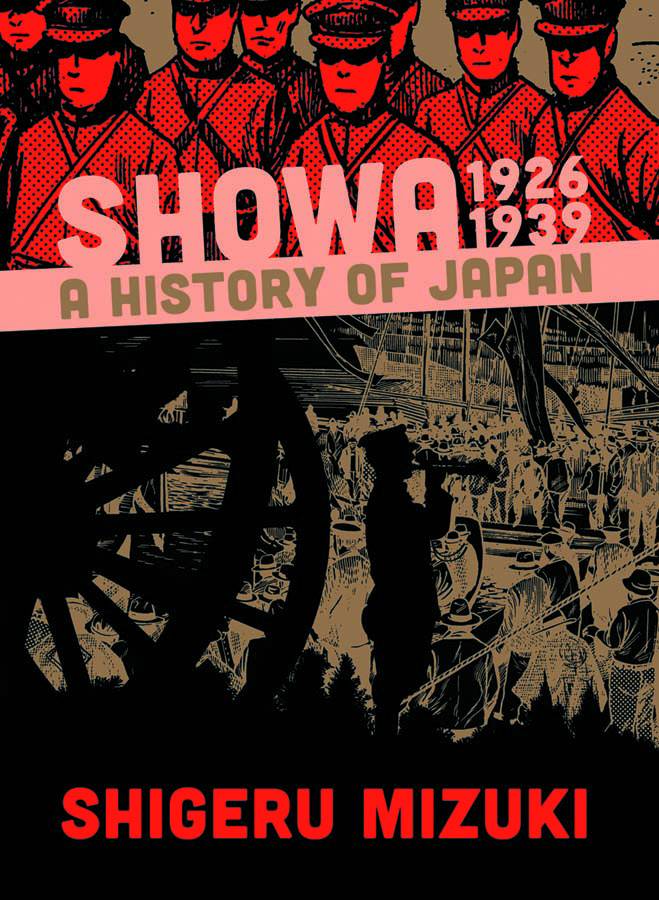 Showa: A History of Japan
*Now published by Drawn & Quarterly* Showa: A History of Japan is the Shigeru Mizuki's meticulously researched historical portrait of twentieth-century Japan. These 560-page volumes chart Japan's national history from the decades before World War II through the war, its defeat and occupation, and rebirth alongside the personal stories of the individuals living their lives against this momentous history. With his trusty narrator Rat Man, Mizuki brings history into the realm of the personal, making it palatable, and indeed compelling, for young audiences as well as more mature readers.
A story of war, royal intrigue, suspense, and revenge set against the backdrop of the Viking invasions of England. At the turn of the 11th century, the Norse Sea is in the grip of Viking terror. The clever Askeladd leads his small band of mercenaries into London with the aid of the ruthless young Thorfinn, son of a warrior in the dreaded Jomsvikings. But this is an alliance of convenience: Thorfinn has sworn to kill Askeladd one day to avenge his father's death. When a race begins to capture the prince and secure the rights to the throne, personal grudges will clash with the fate of a kingdom in the balance, and blood will be spilled!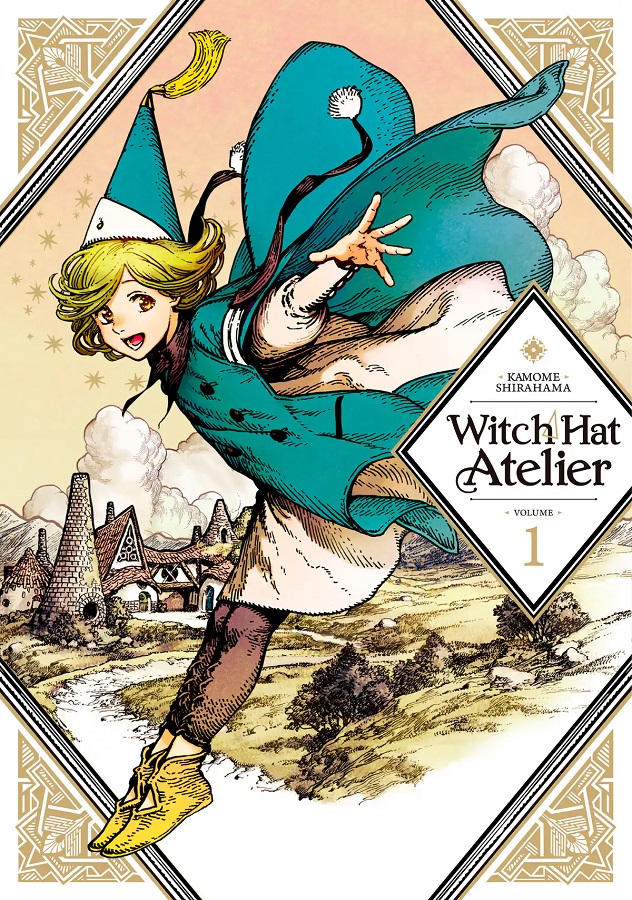 A beautifully-illustrated story about a girl who longs for magic in her life and learns that, on the inside, she already is what she wishes she could be. In a world where everyone takes wonders like magic spells and dragons for granted, Coco is a girl with a simple dream: She wants to be a witch. But everybody knows magicians are born, not made, and Coco was not born with the gift for magic. She's resigned to her un-magical life, until a traveling magician passes through her village, and Coco learns what what everybody "knows" might not be the truth.
High schooler Ryuu knows he's transgender. But he doesn't have anyone to confide in about the confusion he feels. He can't tell his best friend, who he's secretly got a crush on, and he can't tell his mom, who's constantly asking why Ryuu is always "dressing like a boy." The only time Ryuu feels at ease is when he's wearing his favorite clothes. One day, while out shopping, Ryuu sees Jin. The kid who looked so tough in class is shopping for the same clothes that Ryuu loves. And Jin offers Ryuu a proposal: to start their own brand and create apparel to help everyone feel comfortable in their skin.
In the year 198 of the Age of the Sun, Tokyo is a crowded cosmopolis. But the world's most populous city is threatened by devils that cause people to burst into flame at random! The only ones who can stop it are the Pyrofighters, a team of specialized firefighters. The young Shinra, blessed with the ability to ignite his feet and travel at the speed of a rocket, wants nothing more than to be a hero, and knows that this is the place for him! But he's not the best at following orders.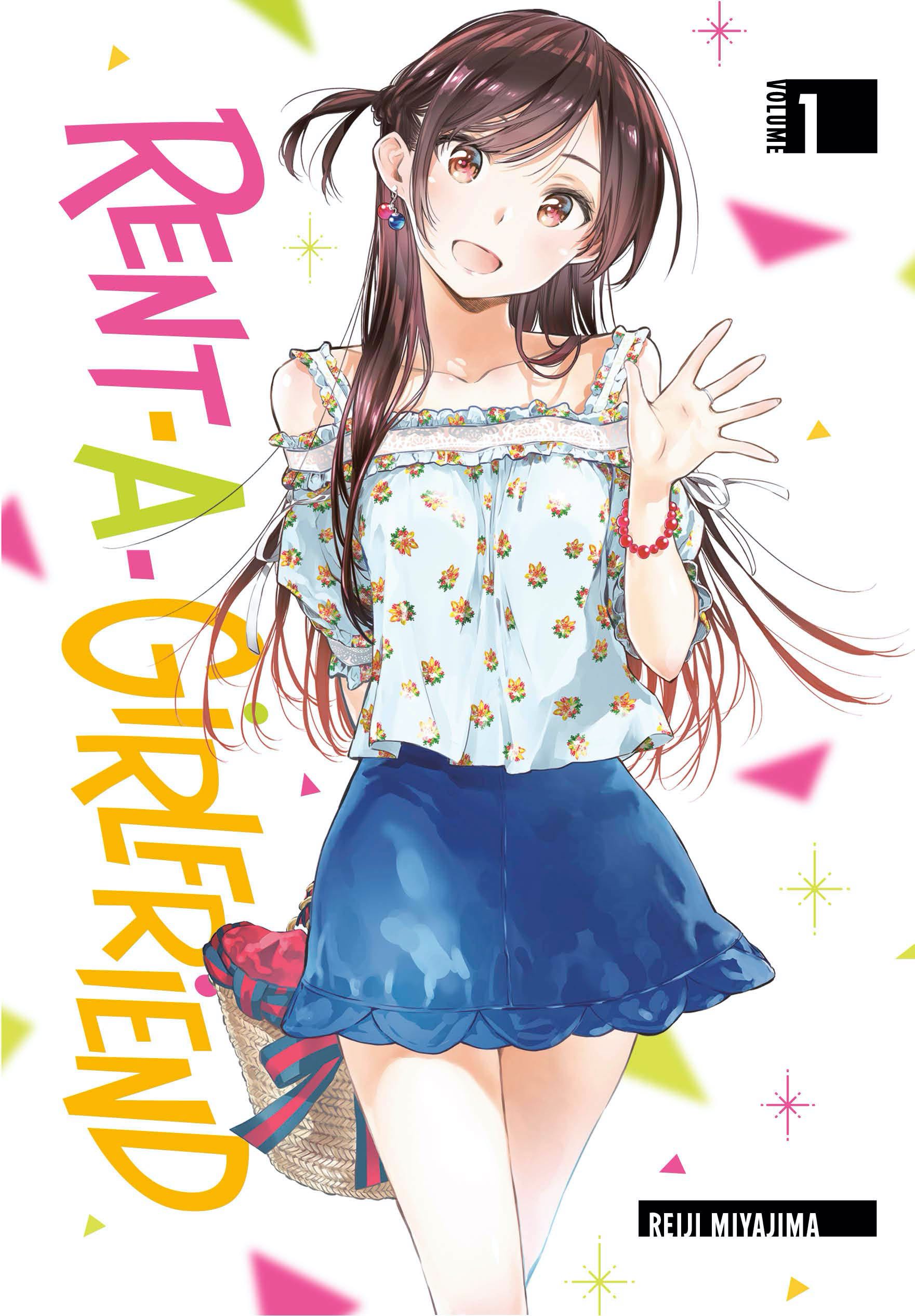 You can rent a girlfriend, but can you buy love? Reeling from a bad breakup, Kazuya rents the beautiful, polite Chizuru for a date. But rock bottom might be so much lower than he thought! Chizuru is much more than the pretty face and sweet demeanor he thought he'd bargained for…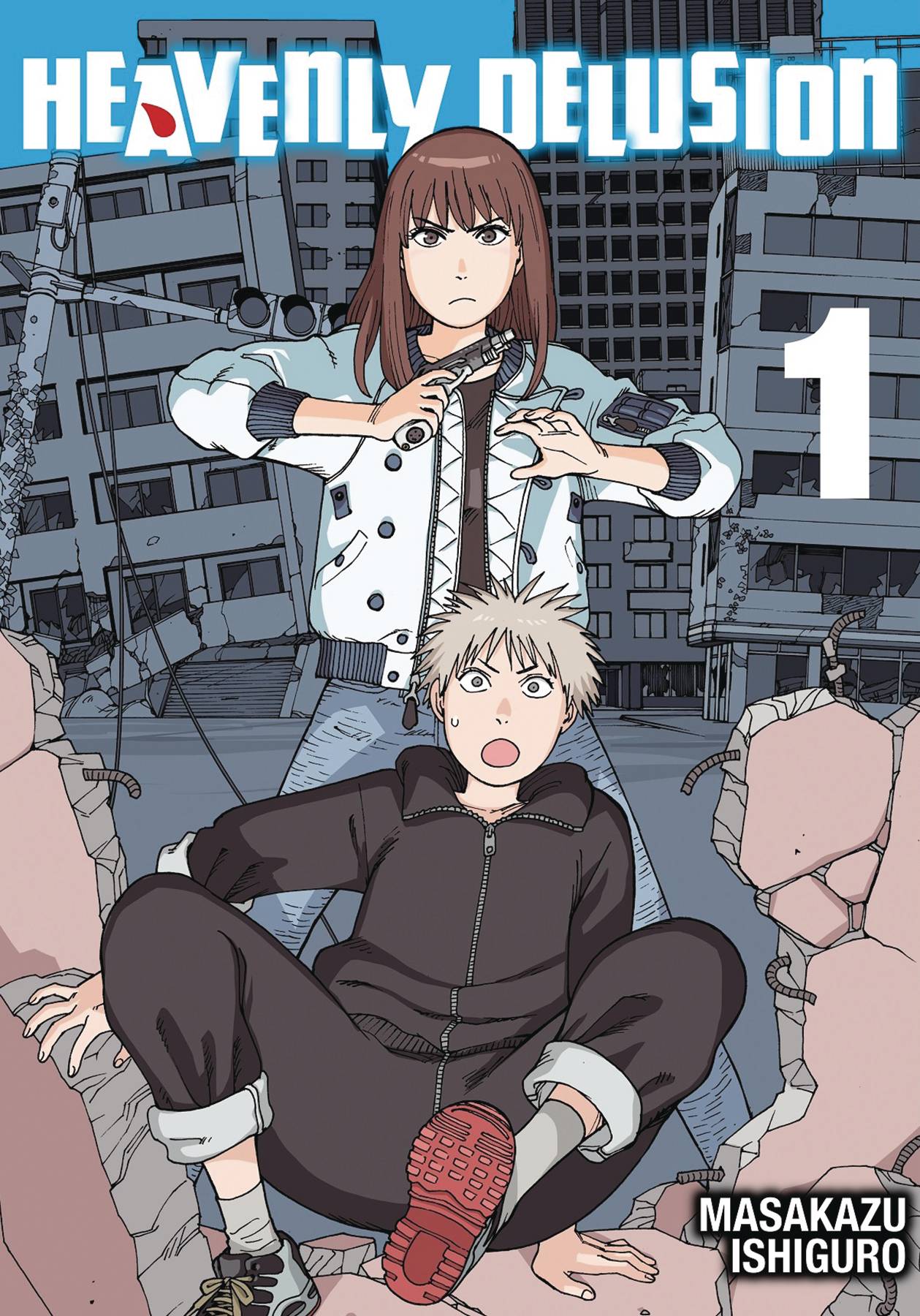 Masakazu Ishiguro returns to the science-fiction genre with a compelling tale of contrasting and potentially colliding worlds filled with their own unique horrors. Within the safety of the walls, youths are raised in a nursery setting by robots. Outside is a hellscape with powerful technology and equally powerful supernatural beings.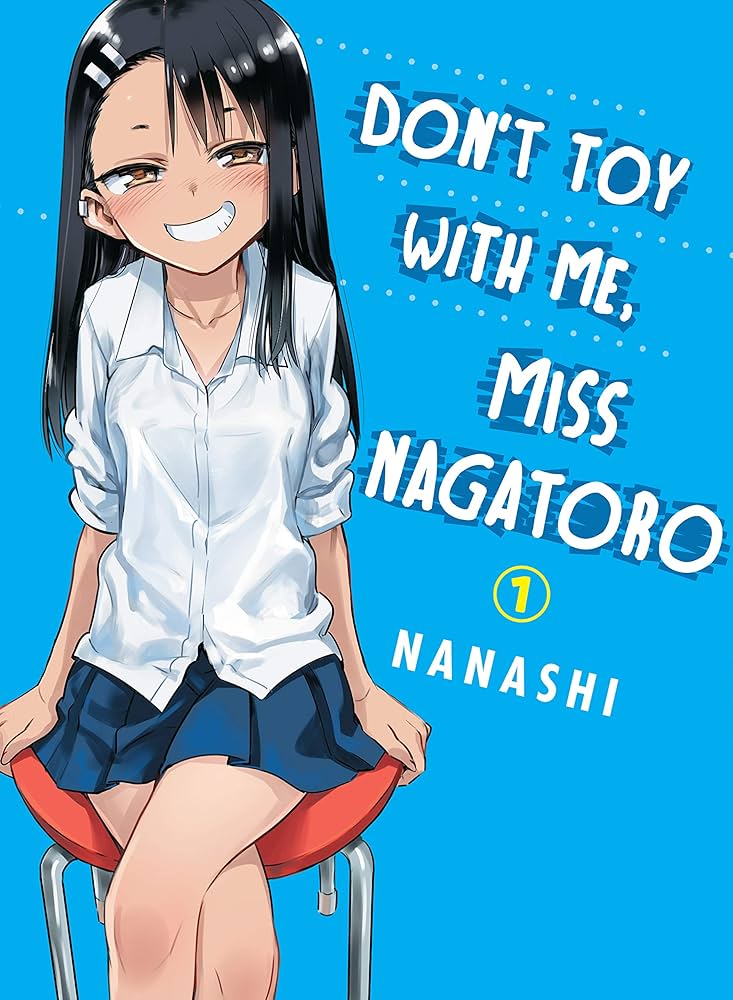 Don't Toy with Me, Miss Nagatoro
*Now published by Vertical Comics* Nagatoro is a freshman in high school who loves teasing and torturing her older male classmate (Senpai). What is her motivation and why does Senpai put up with her? Does Nagatoro just want to create misery for Senpai? Or maybe she secretly likes him?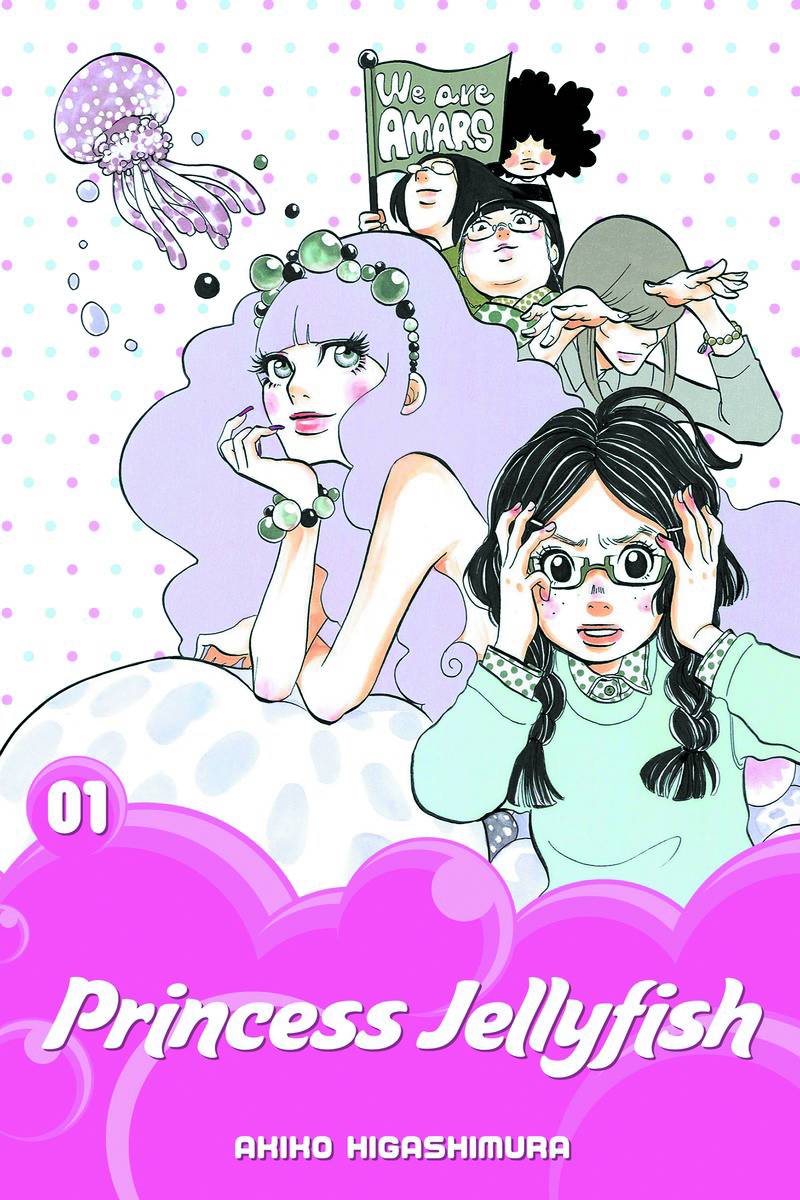 Tsukimi Kurashita moves into the Amamizukan to take refuge with other geek girls. But real life has a way of crashing in, even when you're hiding among socially-inept manga artists, history buffs, and doll fanatics. One evening, at the local pet store, Tsukimi sees a lovely jellyfish in danger! A chance encounter with a young woman (who's actually a man – and the black sheep in a wealthy family) puts Tsukimi on a path she never thought she'd travel: that of fashion designer and entrepreneur! But with so many valuable secrets floating around, predators are bound to smell blood in the water.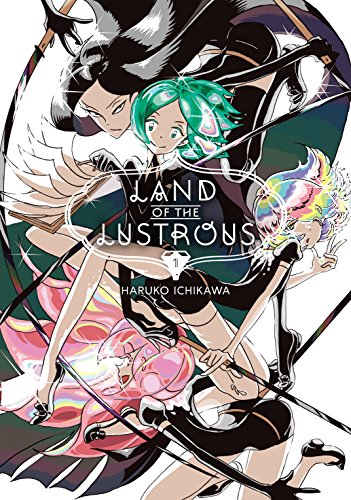 An elegant new action manga for fans of Sailor Moon, set in a far future Earth, where humanity's distant descendants live on in a small group of sexless crystalline beings who must fight off an invasion from the Moon. The young gem Phosphorite can't seem to do anything right. "Phos" has nothing but a big mouth and guts. Cinnabar, a classmate, is a loner, shunned by the other gems because of the toxins emitted from their body. But when they get together, they will learn that they both have an essential role to play in the fight against the Moonfolk, who are intent on coming to Earth to abduct the gem folk and destroy their world.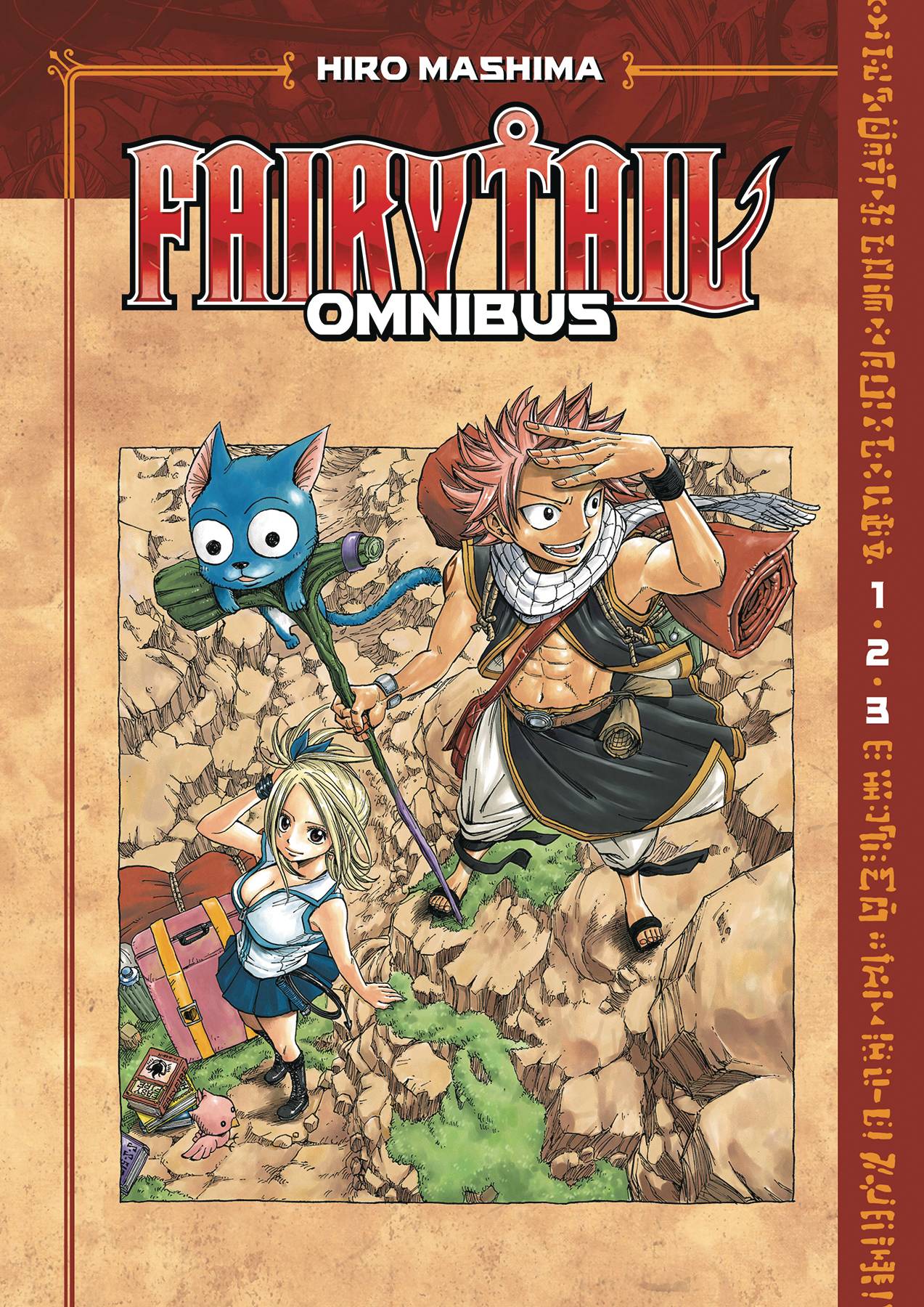 The Fiery Call to a Blazing Adventure! The spunky and magical Lucy wants to join Fairy Tail, a guild that gathers the world's most powerful wizards. But instead, her ambitions land her in the clutches of a gang of unsavory pirates led by a devious trickster. Her only hope is Natsu, a strange boy she happens to meet on her travels. Natsu's not your typical hero-he gets motion sickness, eats like a pig, and his best friend is a talking cat. With friends like this, is Lucy better off with her enemies?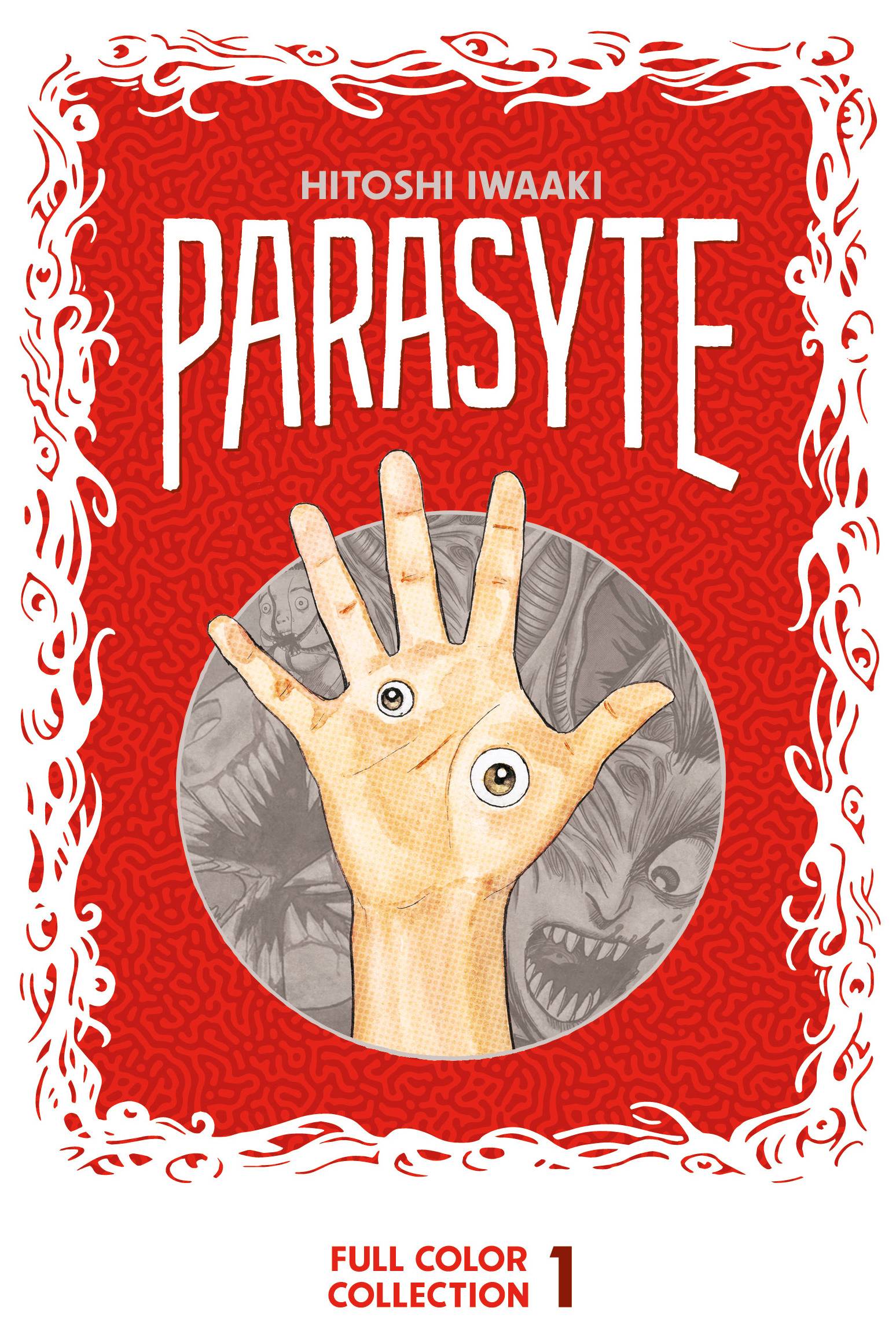 They arrive in silence, out of dark skies. They infest human hosts and consume them. And they are everywhere. They are Parasites: alien creatures who must invade and take control of human hosts to survive. Once they have infected their victims, they can twist the host's body into any abominable shape they choose: craniums splitting to reveal mouths of sharp teeth, batlike wings erupting from backs, blades tearing through soft hands. But most have chosen to conceal their lethal purposes behind ordinary human faces. So no one knows their secret, except an ordinary high school student.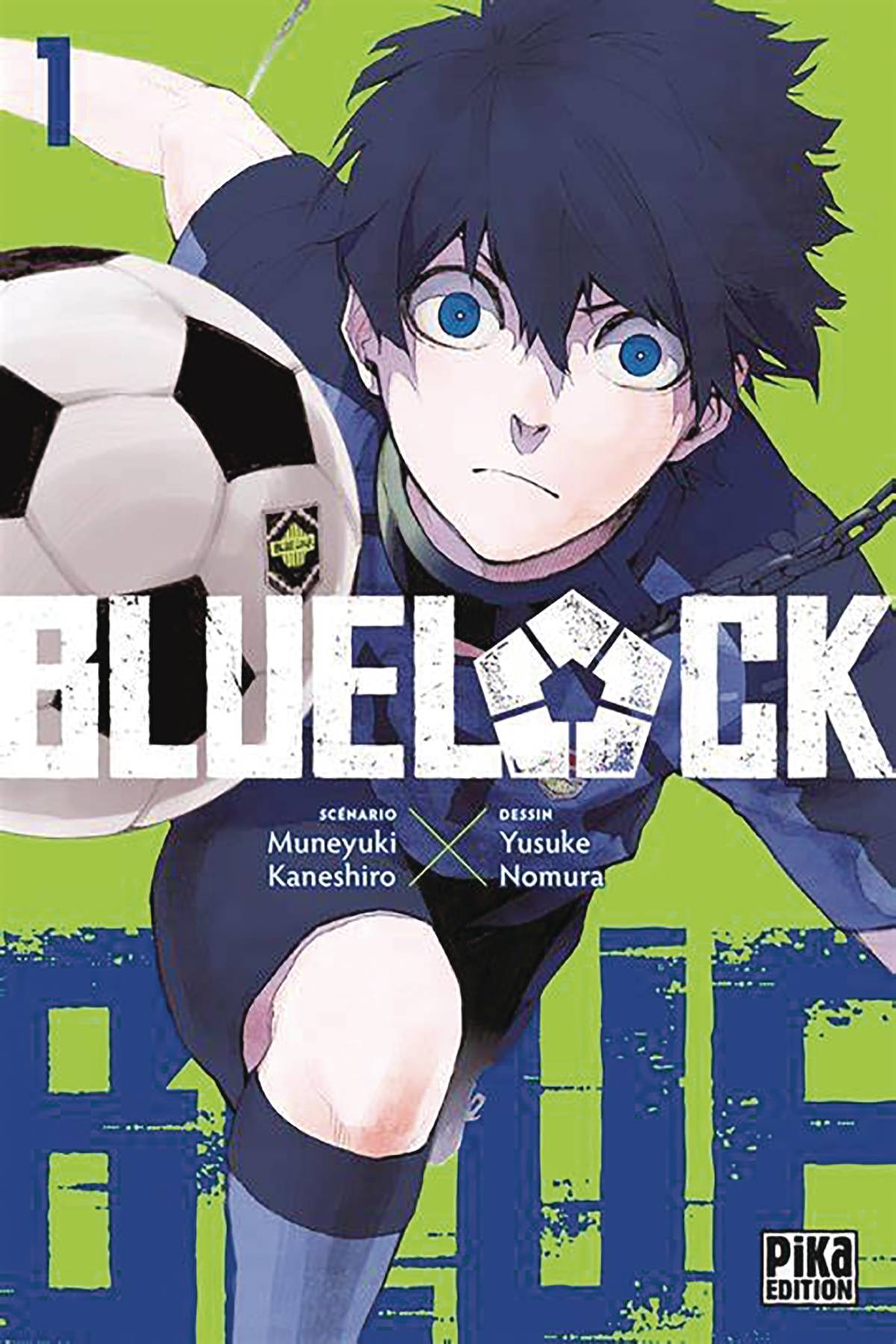 (W) Muneyuki Kaneshiro (A) Yusuke Nomura
After a disastrous defeat at the 2018 World Cup, Japan's team struggles to regroup. But what's missing? An absolute Ace Striker, who can guide them to the win. The Football Association is hell-bent on creating a striker who hungers for goals and thirsts for victory, and who can be the decisive instrument in turning around a losing match… and to do so, they've gathered 300 of Japan's best and brightest youth players. Who will emerge to lead the team… and will they be able to out-muscle and out-ego everyone who stands in their way?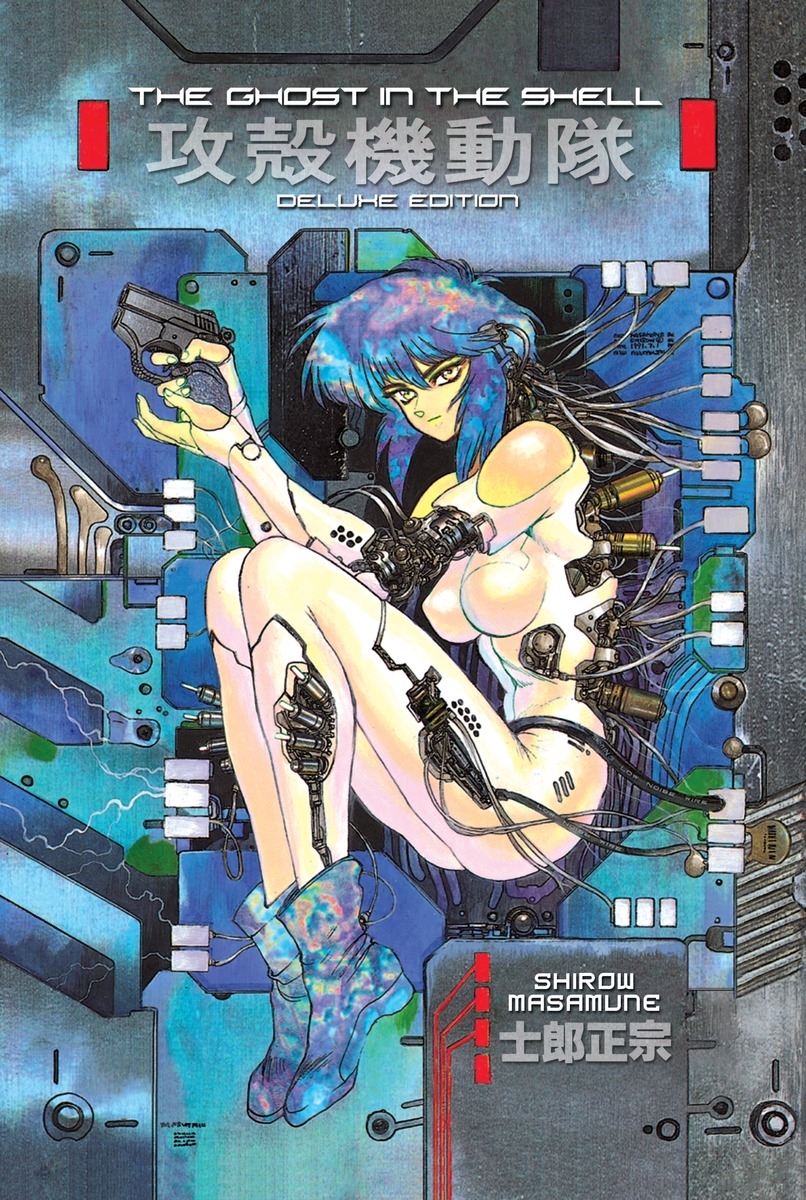 Deep into the twenty-first century, the line between man and machine has been blurred as humans rely on the enhancement of mechanical implants and robots are upgraded with human tissue. In this rapidly converging landscape, cyborg superagent Major Motoko Kusanagi is charged to track down the craftiest and most dangerous terrorists and cybercriminals, including "ghost hackers" who are capable of exploiting the human/machine interface and reprogramming humans to become puppets to carry out the hackers' criminal ends.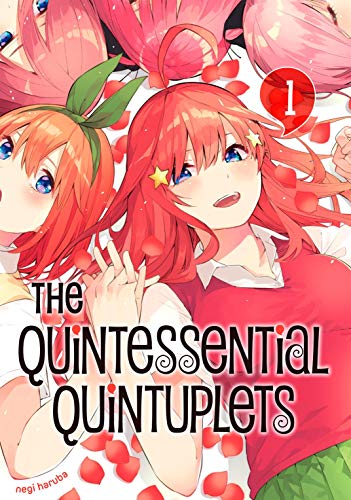 The Quintessential Quintuplets
Futaro Uesugi is a second-year in high school, scraping to get by and pay off his family's debt. The only thing he can do is study, so when Futaro receives a part-time job offer to tutor the five daughters of a wealthy businessman, he can't pass it up. Little does he know, these five beautiful sisters are quintuplets, but the only thing they have in common is that they're all terrible at studying!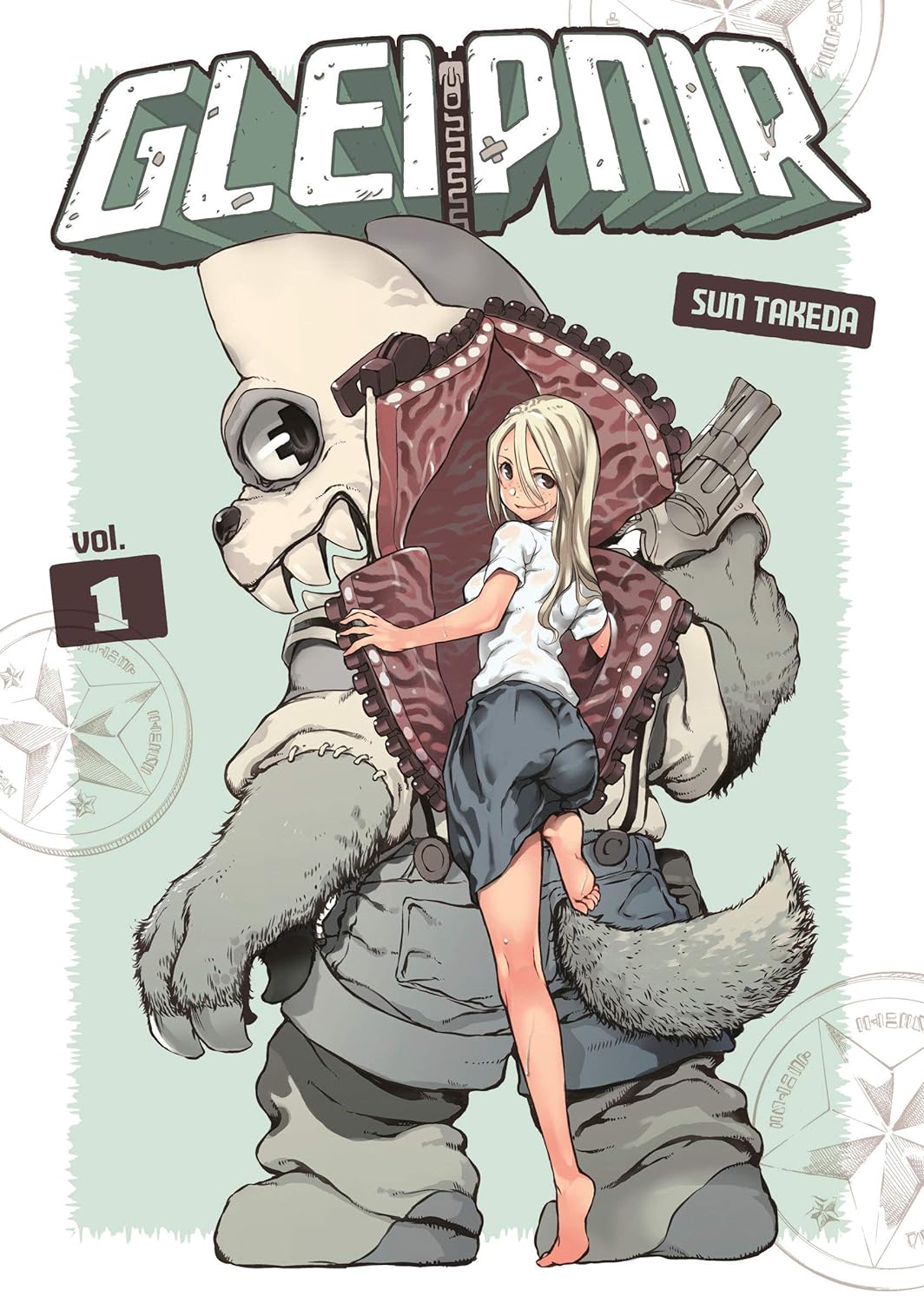 Dark, disturbing, sexy, and shameful, this new sci-fi action manga stars a dominating teenage girl searching for a sister who became a monster, and a submissive boy with the strange power to turn into a ragged but powerful beast, with a zipper down his back and a compartment on the inside just big enough to hold a human body. It's like Pokémon with a dose of S&M!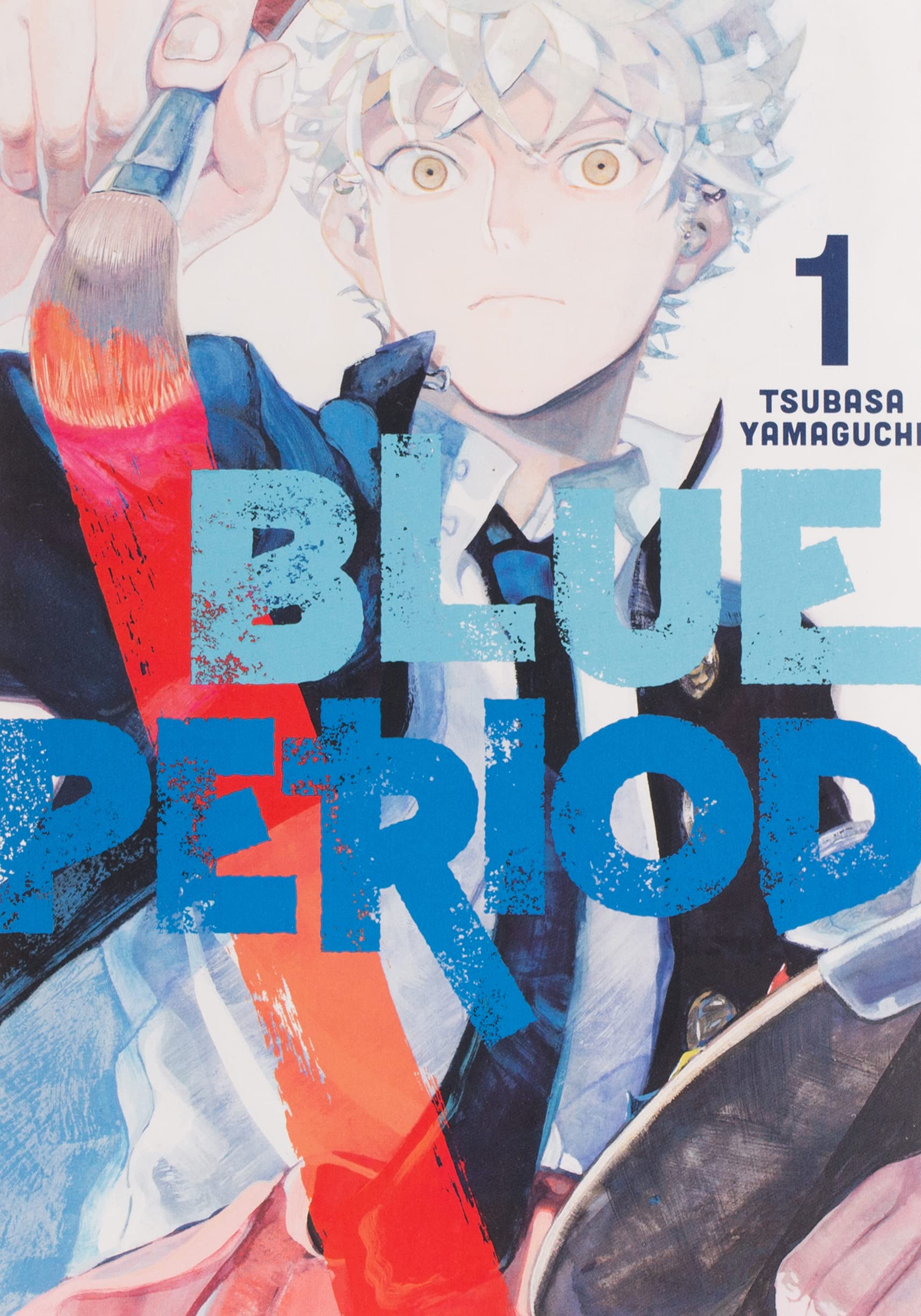 The studious Yatora leaves a dry life of study and good manners behind for a new passion: painting. But untethering yourself from all your past expectations is dangerous as well as thrilling… He wanders into the art room one day, and a lone painting captures his eye, awakening him to a kind of beauty he never knew. Compelled and consumed, he dives in headfirst — and he's about to learn how savage and unforgiving art can be!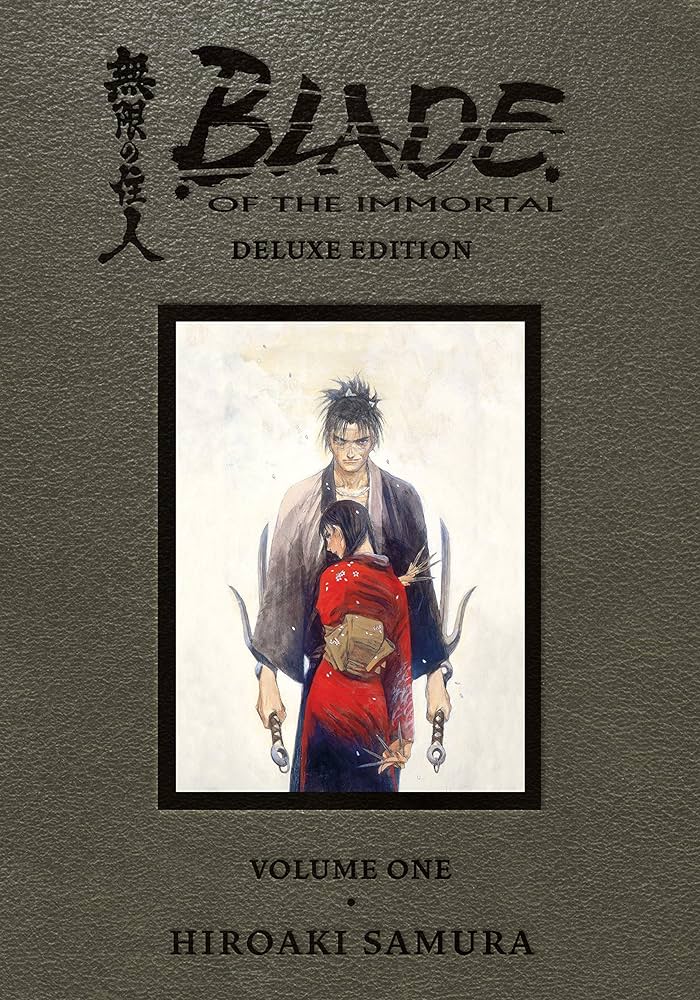 A cursed, seemingly immortal warrior aids a young girl in her quest for revenge, as the students of a brutal new sword school tear a bloody path across Japan. Hiroaki Samura's massive manga series spawned two anime adaptations, a spinoff novel, an art book, and a live-action film! Samura's storytelling tour de force also won Japan's Media Arts Award, several British Eagle Awards, and an Eisner Award, among other international accolades.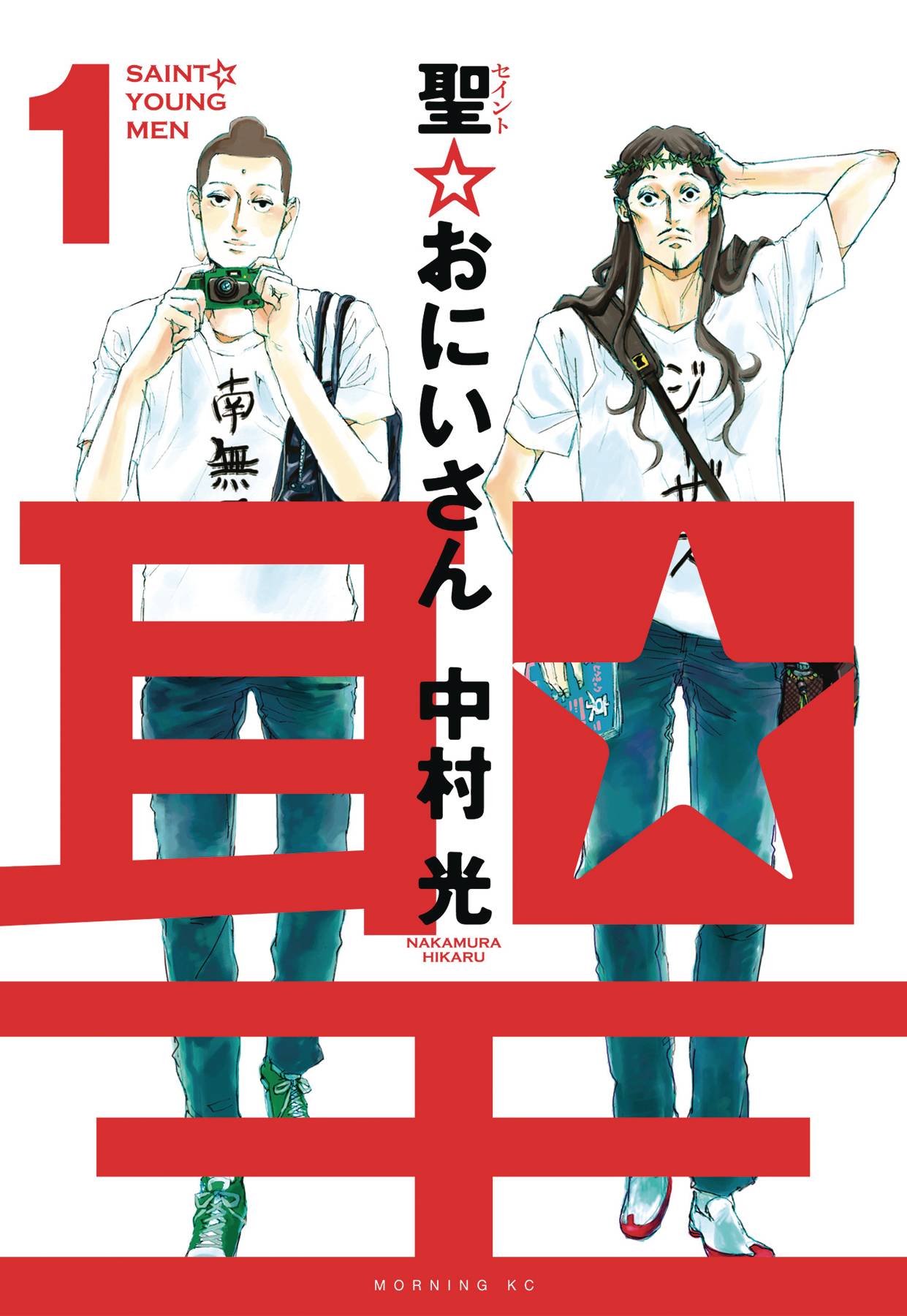 Buddha the Enlightened One and Jesus, Son of God have successfully brought the 20th century to a close, and after a few millennia of guiding humanity to salvation, these two sacred ones are in need of some rest and relaxation. They decide to share an apartment on Earth in Tokyo, but living among mortals in the 21st century is no cakewalk for the saintly duo…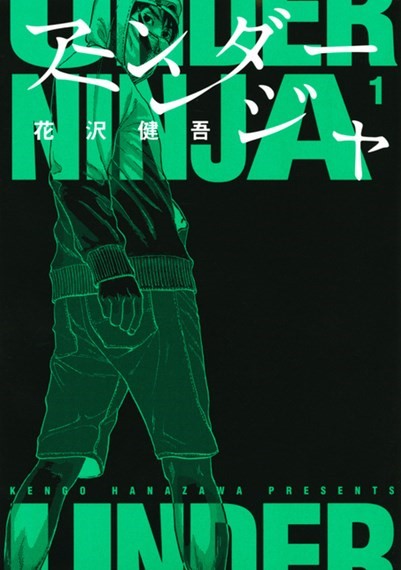 *Now published by Denpa Books* After World War II, Allied Command in Japan developed a new agency to help manage terrorism and violence within the Pacific region. The agency was staffed with ninja and they were initially tasked to handle domestic affairs. Eventually that program grew to its current form, managing 20,000 ninja across a range of domestic and international affairs. One of those ninja happens to be Kudo. The 17-year-old high school loser is now poised to be the next line of defense against a potential surge in foreign assassins invading Tokyo.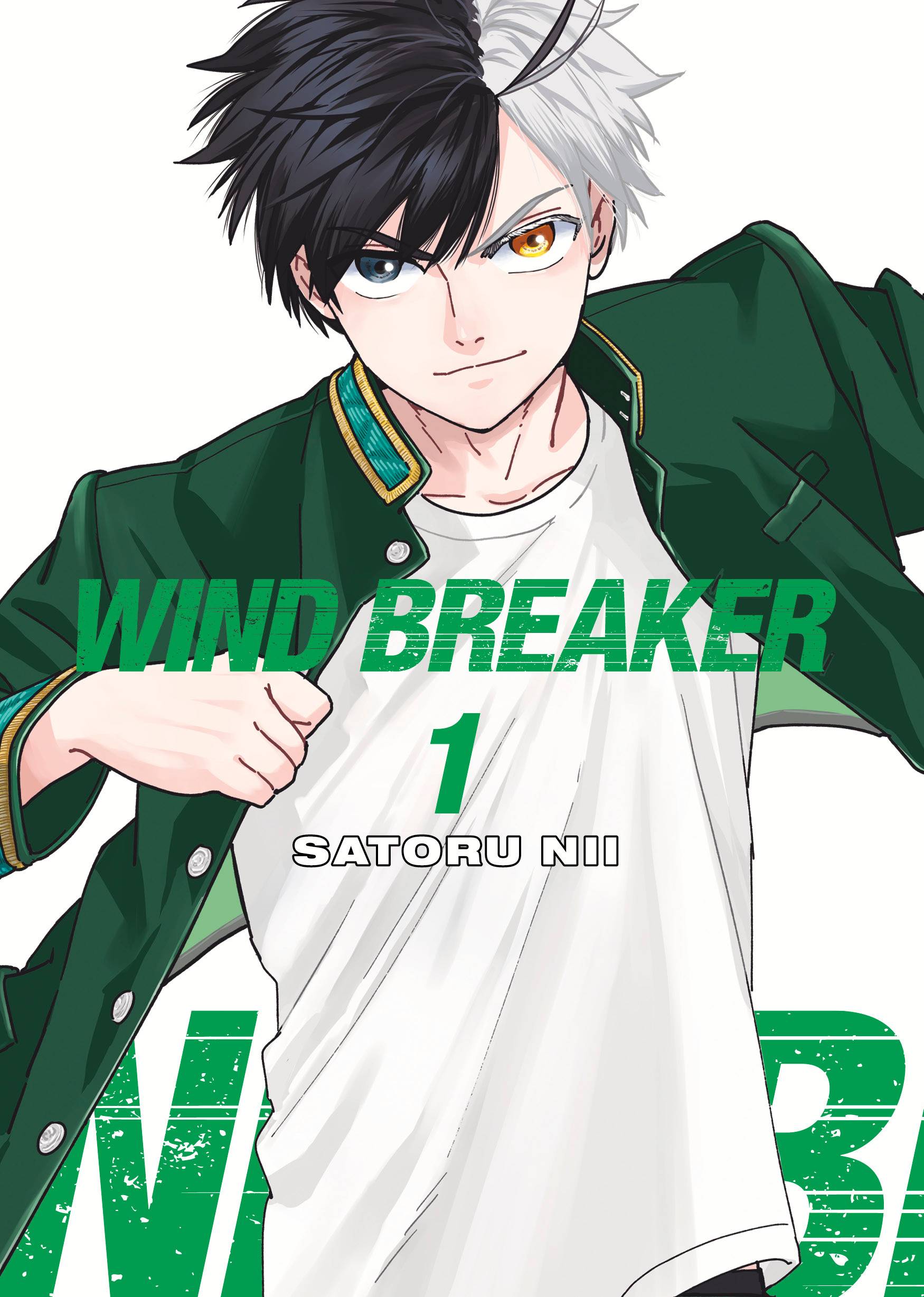 Haruka Sakura wants nothing to do with weaklings-he's only interested in the strongest of the strong. He's just started at Furin High School, a school of degenerates known only for their brawling strength-strength they use to protect their town from anyone who wishes it ill. But Haruka's not interested in being a hero or being part of any sort of team-he just wants to fight his way to the top!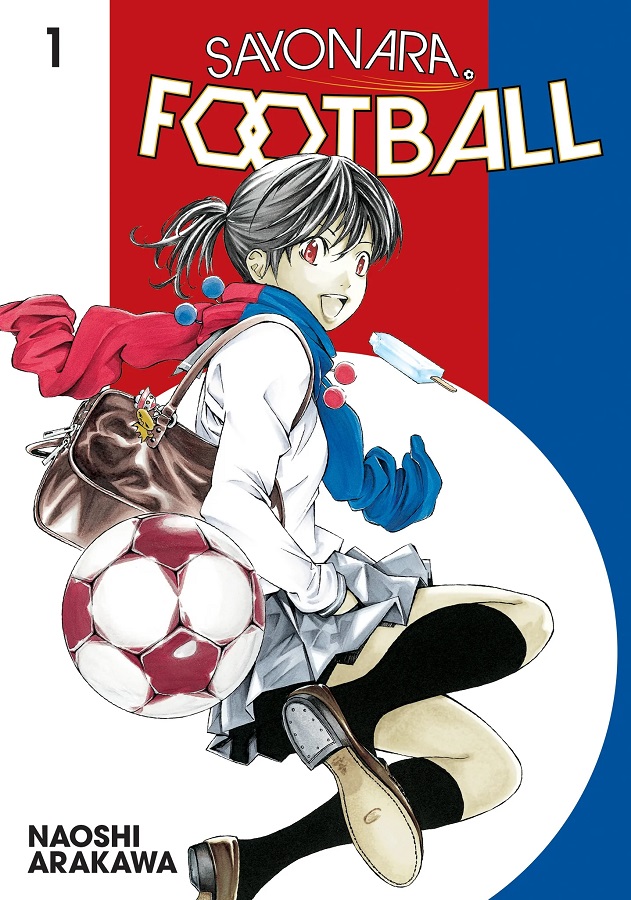 Midori and Sumire are soccer stars at rival middle schools, destined to collide-one's a striker, the other a goalie. But the two girls end up in the same high school, with a lazy coach and a bizarre teammate, Nozomi, who brags that she's a genius but can't seem to stop kicking the ball into her own goal. To become champions, they'll have to get over their rivalry and work some magic on the field-not to mention the challenges of growing up.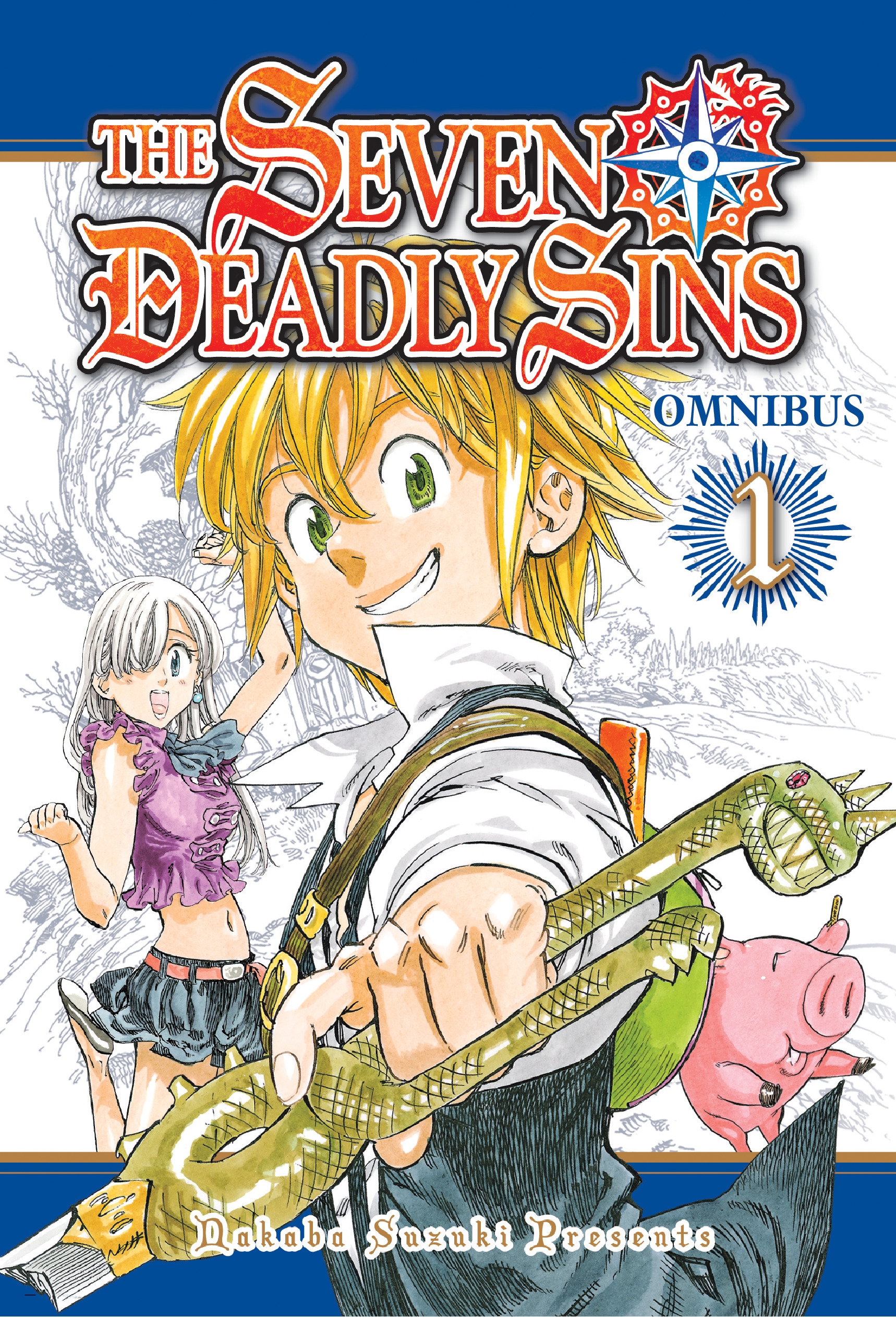 When they were accused of trying to overthrow the monarchy, the feared warriors the Seven Deadly Sins were sent into exile. Princess Elizabeth discovers the truth – the Sins were framed by the king's guard, the Holy Knights – too late to prevent them from assassinating her father and seizing the throne! Now the princess is on the run, seeking the Sins to help her reclaim the kingdom. But the first Sin she meets, Meliodas, is a little innkeeper with a talking pig. He doesn't even have a real sword! Have the legends of the Sins' strength been exaggerated…?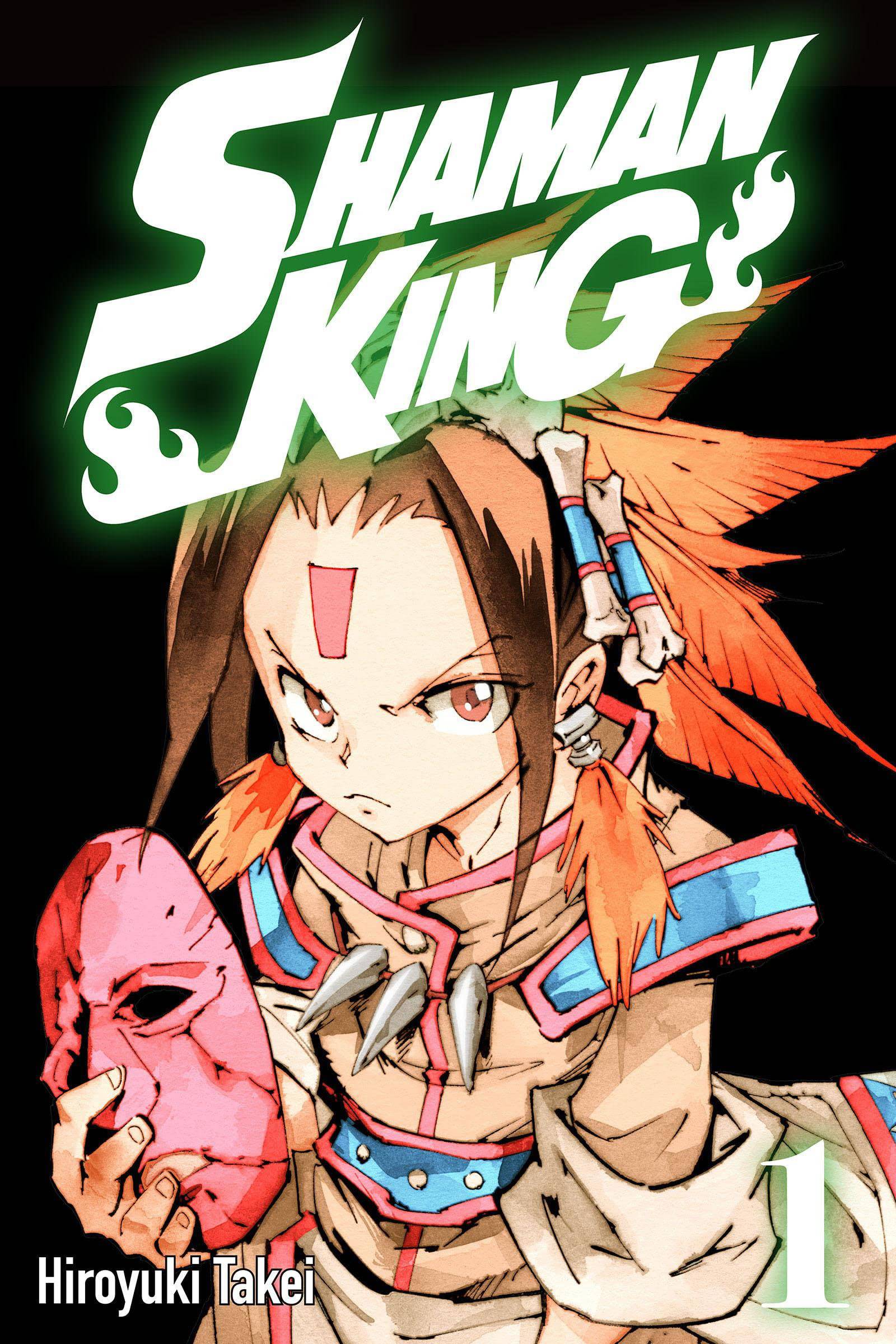 Shamans possess mysterious powers that allow them to commune with gods, spirits, and even the dead. High schooler Manta Oyamada doesn't know much about them, but that changes fast when his class welcomes a new transfer student from remote Izumo- Yoh Asakura, a shaman in training! Although he may just be starting out, Yoh's dream is a big one- to become the Shaman King, the one and only shaman who may commune with the Great Spirit and help remake the world for the better.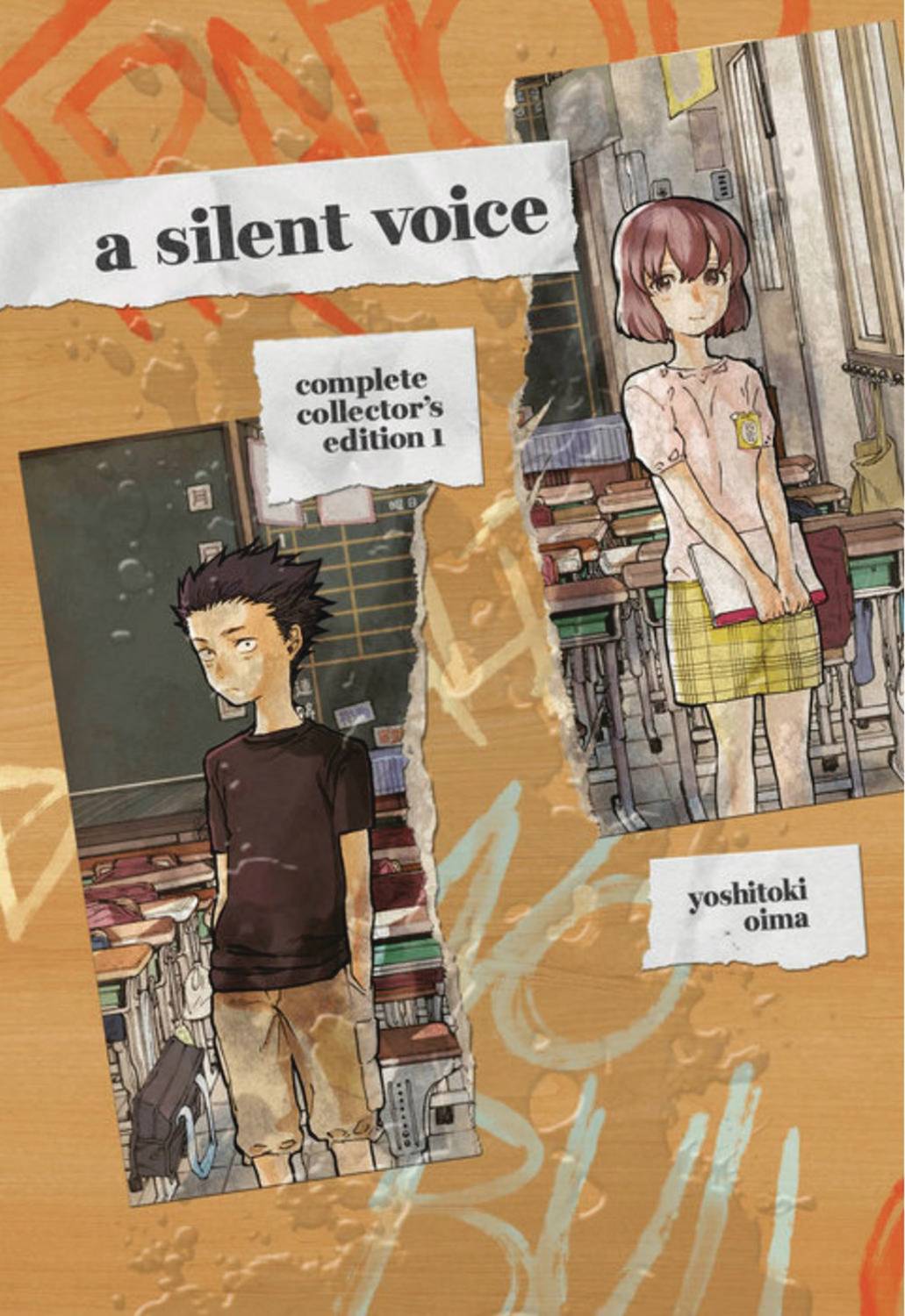 In elementary school, Shoya bullies the deaf Shoko mercilessly. When she transfers to another school to escape his torment, Shoya finds himself bullied by the students he once considered his friends. Years later, he learns sign language to apologize to Shoko for his behavior, and so begins a relationship that will change his and Shoko's lives forever. Now Shoya struggles to redeem himself in Shoko's eyes and to face the classmates who turned on him.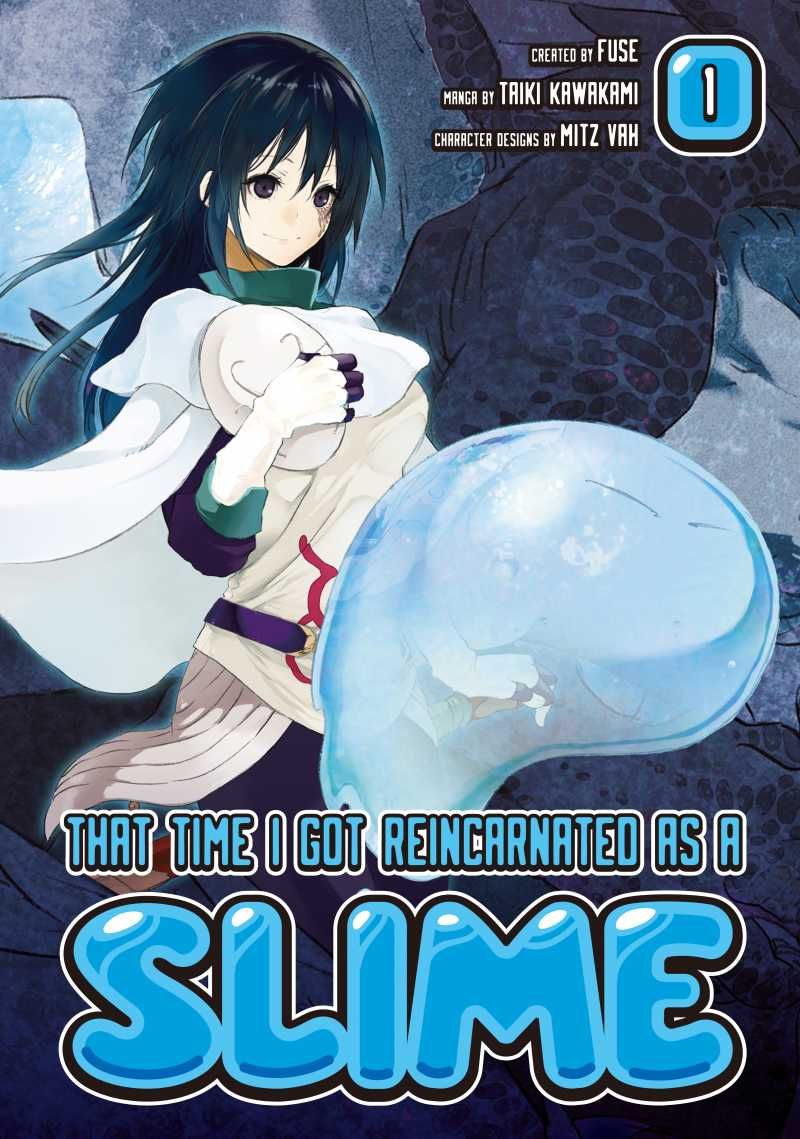 That Time I Got Reincarnated as a Slime
(W) Fuse (A/CA) Taiki Kawakami
As players of Monster Hunter and Dungeons & Dragons know, the slime is not exactly the king of the fantasy monsters. So when 37-year-old Tokyo salaryman Mikami is abruptly stabbed to death and wakes up in a world of dragons and magic, he's a little disappointed, but not exactly surprised, to find he's not a knight or a wizard. No, Mikami has become a blind, boneless slime monster, and there are chances for even a slime to become a hero!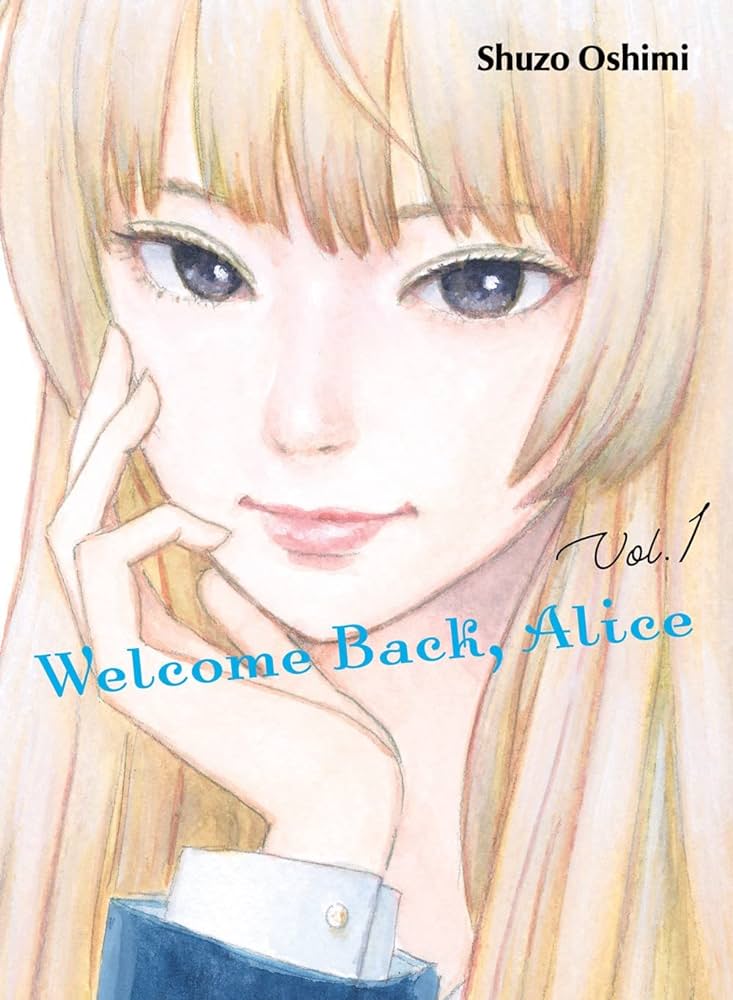 The latest work by Shuzo Oshimi, the highly acclaimed author of Blood on the Tracks, Happiness, and The Flowers of Evil. In this story of adolescent awakening, perversion, and love, Oshimi takes a bold approach and sets out to explore the boundaries of gender, sexuality, and identity. Yohei, Kei and Yui are childhood friends and things get complicated when Yohei witnesses Kei and Yui in an intimate moment. But when unexpectedly Kei moves away and returns a few years later to reunite in high school, he shows up looking and dressed like a girl. Suddenly, Yohei is thrown into a maelstrom as he struggles between his infatuation with Yui and his lust for Kei.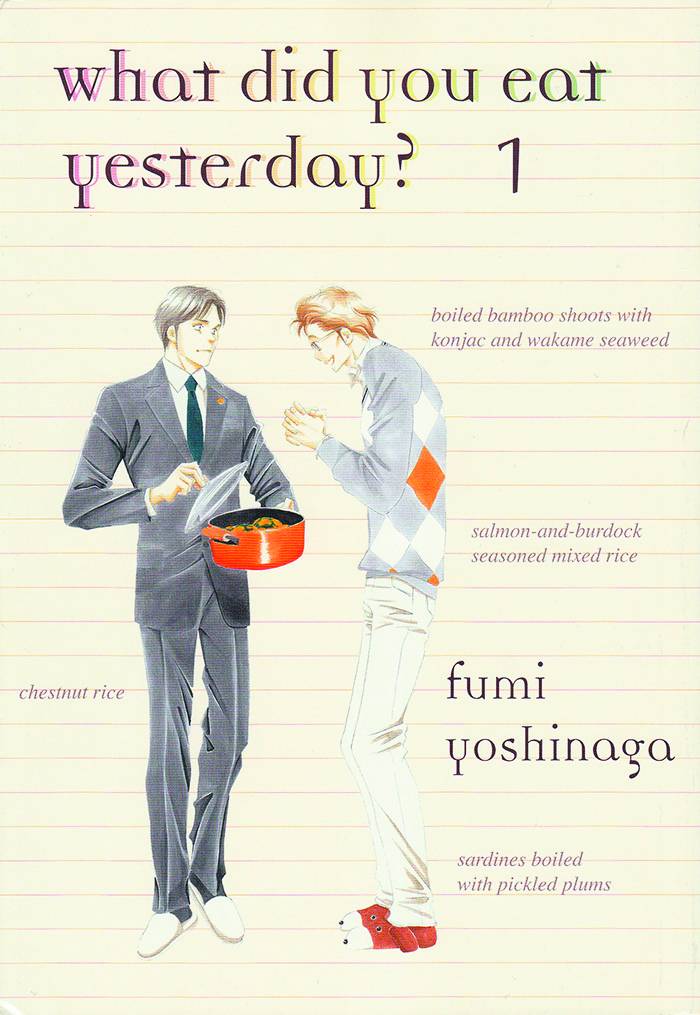 What Did You Eat Yesterday?
From the Award-Winning author, Fumi Yoshinaga, comes a casual romance between two 40-year-old men and the many meals they share together. A hard-working middle-aged gay couple in Tokyo come to enjoy the finer moments of life through food. After long days at work, either in the law firm or the hair salon, Shiro and Kenji will always have down time together by the dinner table, where they can discuss their troubles, hash out their feelings and enjoy delicately prepared home cooked meals!
Make sure to check out our monthly Previews Picks Blog updates to make sure you don't miss out on any upcoming new releases from Kodansha and any of the other major manga publishers!