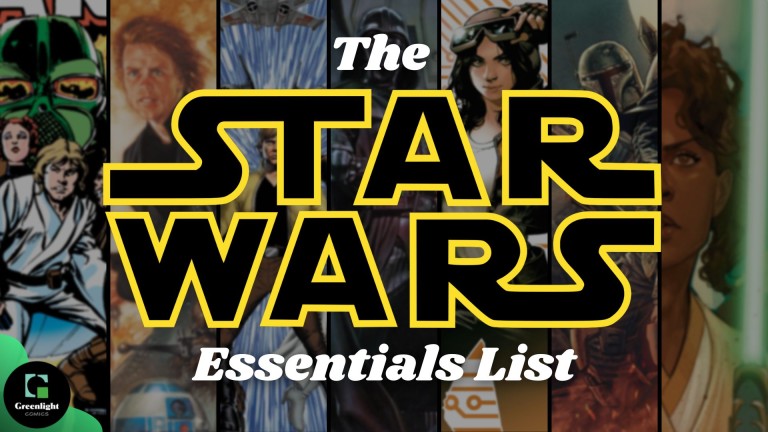 Beginning in the pages of Marvel Comics in 1977. Then making their way to the now 'Legends' era of publishing at Dark Horse in the 90's-2000's. And now finally back to Marvel once again (well most of the time). The adventures across a galaxy far, far away are as varied as the patrons of Mos Eisley Cantina, so we are putting together our Star Wars Essentials List of Comics & Graphic Novels! 
We've prioritised stories that are currently in print through collected editions, just so we aren't tempting you with things you can't buy and read today! *Most of the time at least, if Marvel keep reprinting them*
You can also check out our more Essentials Lists & Previews over on the blog!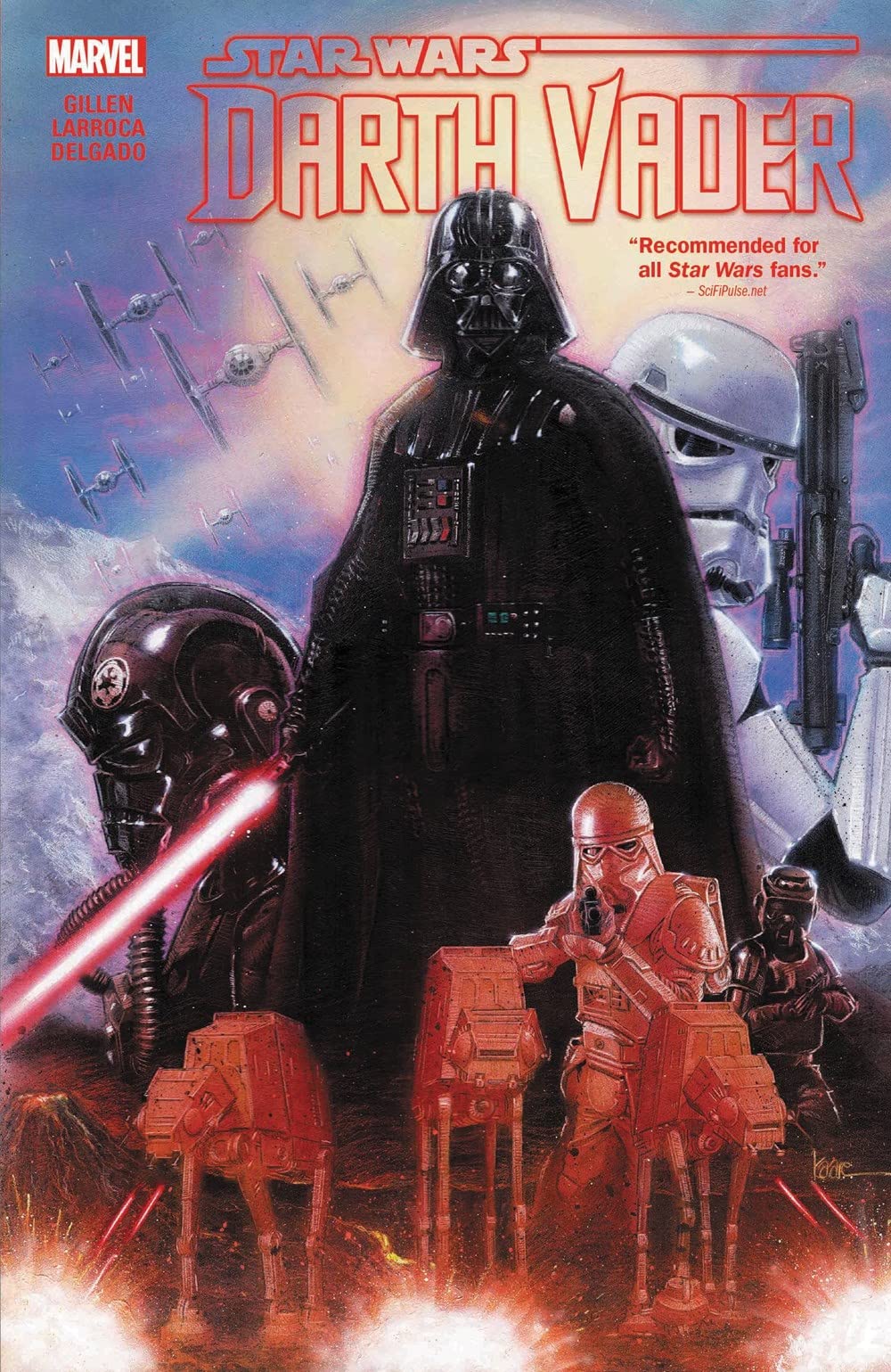 STAR WARS: DARTH VADER (2015)
(W) KIERON GILLEN, JASON AARON (A) SALVADOR LARROCA, VARIOUS
Fresh from a stinging defeat at the hands of the Rebel Alliance, Darth Vader must reassert the Empire's iron grip on the galaxy. But will his personal desire for vengeance against the young Jedi who destroyed the Death Star distract from Vader's duty to the Emperor? As a fateful quest begins, the Dark Lord of the Sith will face new threats to his power. And as other villains old and new play their part – from Boba Fett and Jabba the Hutt to diabolical debutant Aphra and the killer droids Triple-Zero and BeeTee-One – will Vader's imperial march continue, or will his schemes prove his undoing?
Read Brayden's Review here!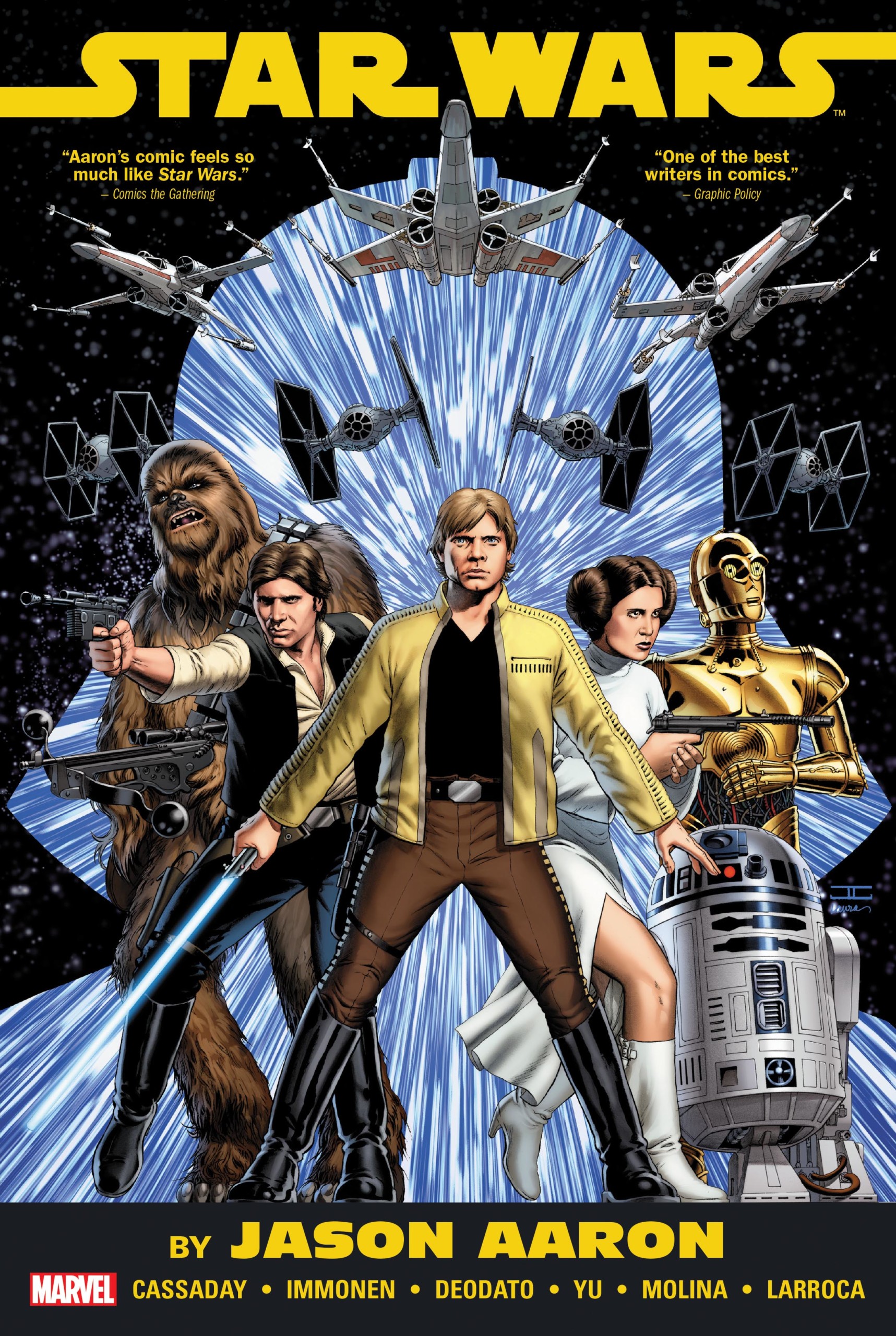 (W) JASON AARON, VARIOUS (A) JOHN CASSADAY, VARIOUS
When Star Wars returned to Marvel, Jason Aaron was the ideal candidate to steer the rebels into all-new adventures! Now Aaron's entire saga is collected in full! The Death Star has been destroyed – but the Empire isn't toppled yet! Join Luke Skywalker, Princess Leia, Han Solo, Chewbacca, C-3PO and R2-D2 as they continue the fight for freedom against Darth Vader! Luke battles Boba Fett! A woman from Han Solo's past returns! The Dark Lord crash-lands – but you can't keep Vader down for long! And the roguish Doctor Aphra lures Luke to the Screaming Citadel! Plus: the deadly stormtroopers of Scar Squadron – and tales from the journals of Obi-Wan Kenobi!
Read Brayden's Review COMING SOON!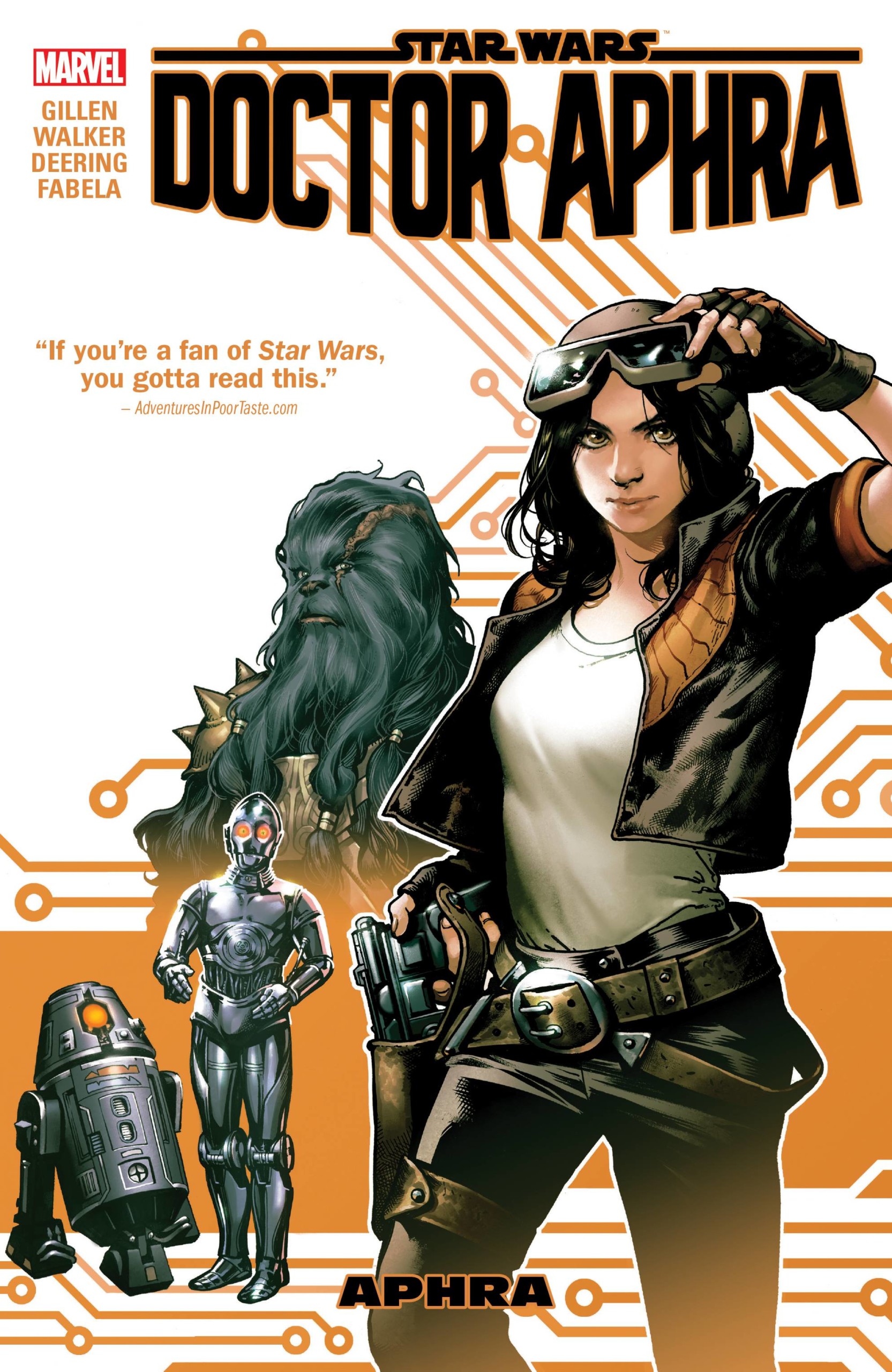 STAR WARS: DOCTOR APHRA (2016)
(W) KIERON GILLEN, SI SPURRIER (A) KEV WALKER, VARIOUS
Meet the galaxy's most daring rogue archaeologist as she dances between the dark side and the light! Doctor Chelli Aphra's unique skills made her of interest to none other than Darth Vader – but things went sour, and now she's trying to keep a low profile. Which is easier said than done, since she's traveling with two sociopathic murder-droids and a Wookie bounty hunter! But as Aphra's archaeological escapades get more dangerous, she soon finds herself over her head. Will a growing romance with a strict Imperial officer redeem her – or destroy them both? Adventure, excitement and terror await!
Read Brayden's Review COMING SOON!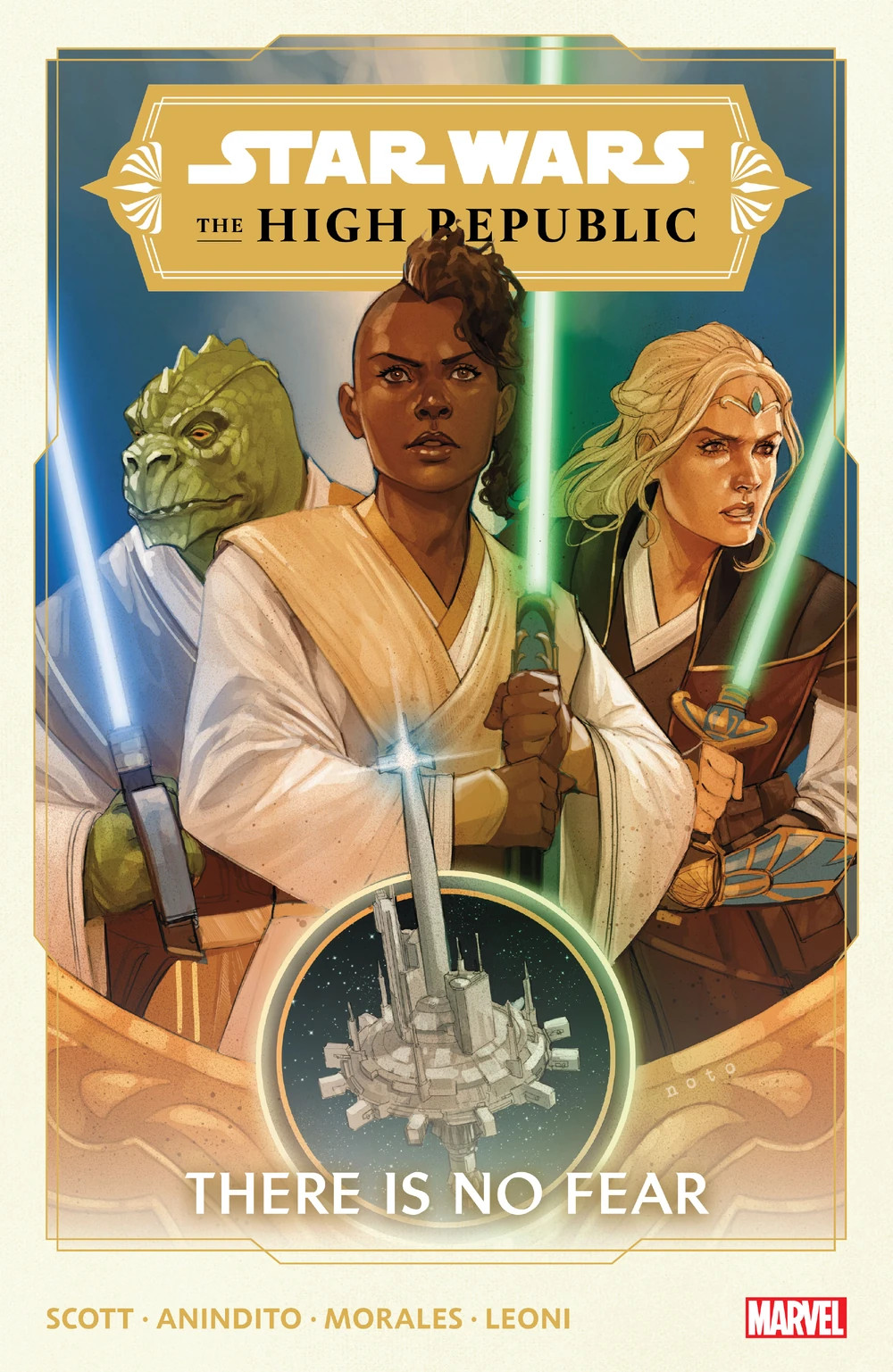 STAR WARS: THE HIGH REPUBLIC - SEASON ONE
(W) CAVAN SCOTT, VARIOUS (A) ARIO ANINDITO, VARIOUS
A new era of Star Wars storytelling! Centuries before the Empire and the Skywalker Saga, the Jedi of Starlight Beacon – including Masters Avar Kriss and Sskeer, and young Padawan Keeve Trennis – protect the galaxy as republic pioneers push out into new territories. But soon they must join forces with their deadliest enemy to face the onslaught of the unstoppable Drengir horde! But who – or what – is the Great Progenitor? And what nameless terror will be unleashed by the dreaded Nihil?
Read Brayden's Review COMING SOON!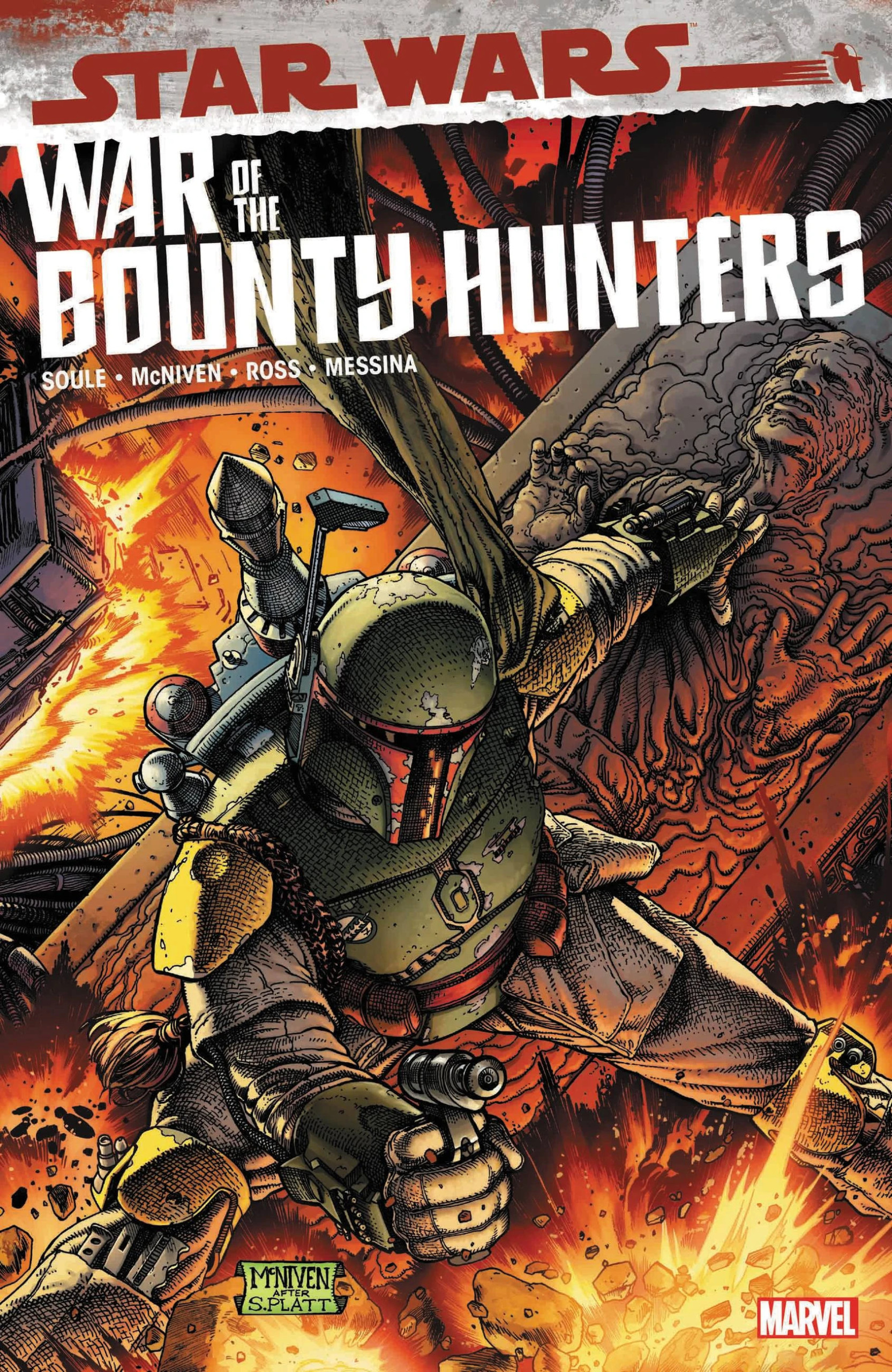 STAR WARS: WAR OF THE BOUNTY HUNTERS
(W) CHARLES SOULE (A) LUKE ROSS (A/CA) STEVE MCNIVEN
The Star Wars comic event you've been waiting for! The notorious bounty hunter Boba Fett has finally landed his greatest prize – Han Solo, frozen in carbonite for easy transport. Fett will bring the smuggler to Tatooine to collect the massive bounty placed on Solo's head by the fearsome crime lord Jabba the Hutt. There's just one problem standing between Fett and the payday…and it's a big one. But Fett will stop at nothing to get the job done! Prepare for a mind-blowing, space-shattering epic event like no other! Featuring the return of the criminal Crimson Dawn, plus Darth Vader, Luke Skywalker, Leia Organa, Valance, Doctor Aphra and the Hutts, all vying for the ultimate prize – with Boba Fett stuck in the middle!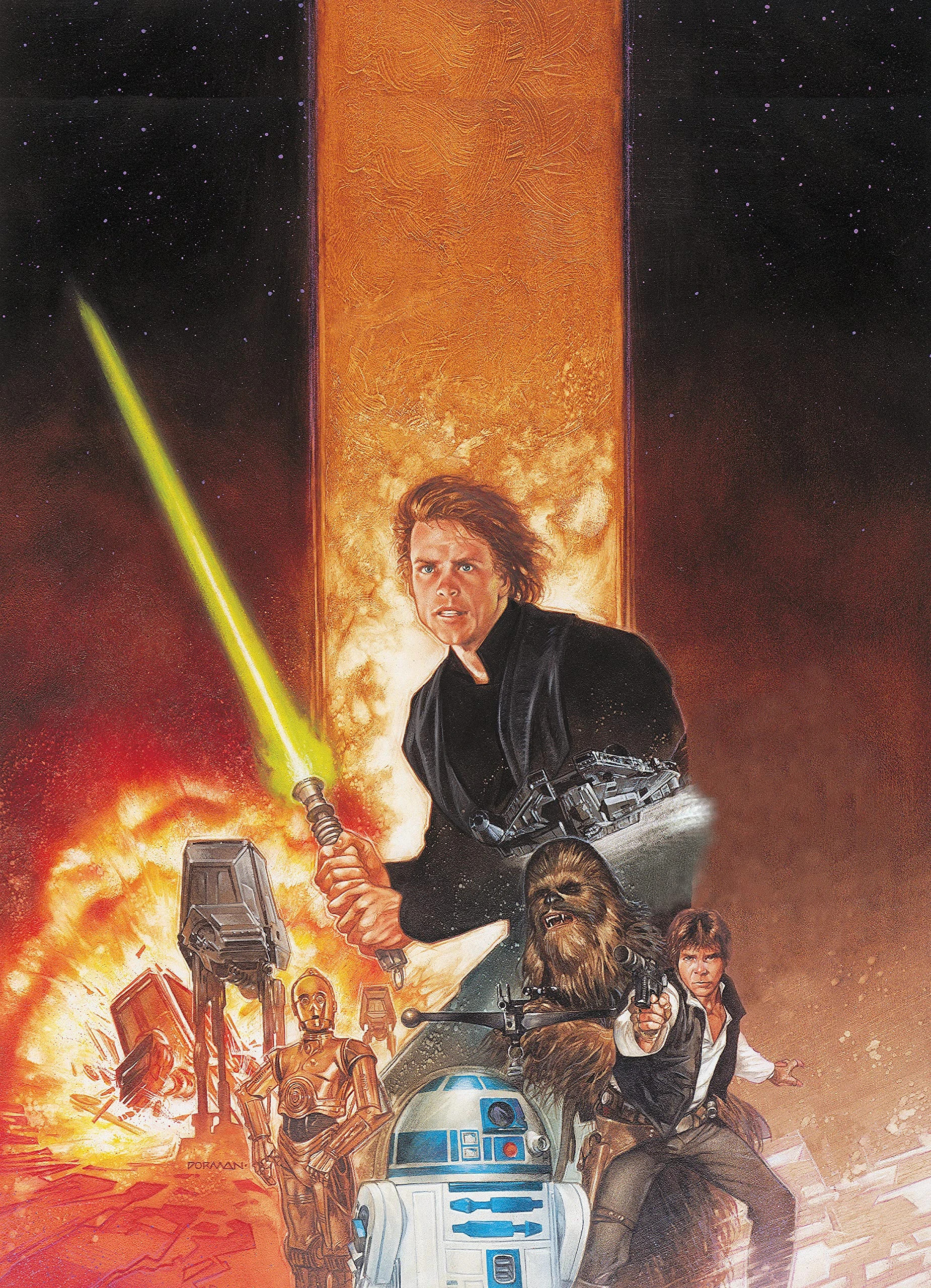 STAR WARS LEGENDS: NEW REPUBLIC HC OMNIBUS VOL 02
(W) JOHN WAGNER, VARIOUS (A) KILIAN PLUNKETT, VARIOUS (CA) DAVE DORMAN
A collection of Star Wars Legends stories that occured after Return of the Jedi, this omnibus contains some of the most iconic tales in Star Wars history!
The Thrawn Trilogy and the Dark Empire Trilogy – together for the first time! Years after the events of Star Wars: Episode VI Return of the Jedi, the New Republic works to unite the galaxy – but the last of the Imperial warlords, Grand Admiral Thrawn, has returned from deep space ready to seize the galaxy for himself! Will the combined might of Luke, Leia, Han and new allies Mara Jade and Talon Karrde be enough to stop Thrawn? Either way, the remnants of the Empire are gunning for them – including a mysteriously resurrected Emperor Palpatine! Luke will face his greatest test as he braves the dark side of the Force, but can he remain a hero in the process? Plus the return of Boba Fett, and much more!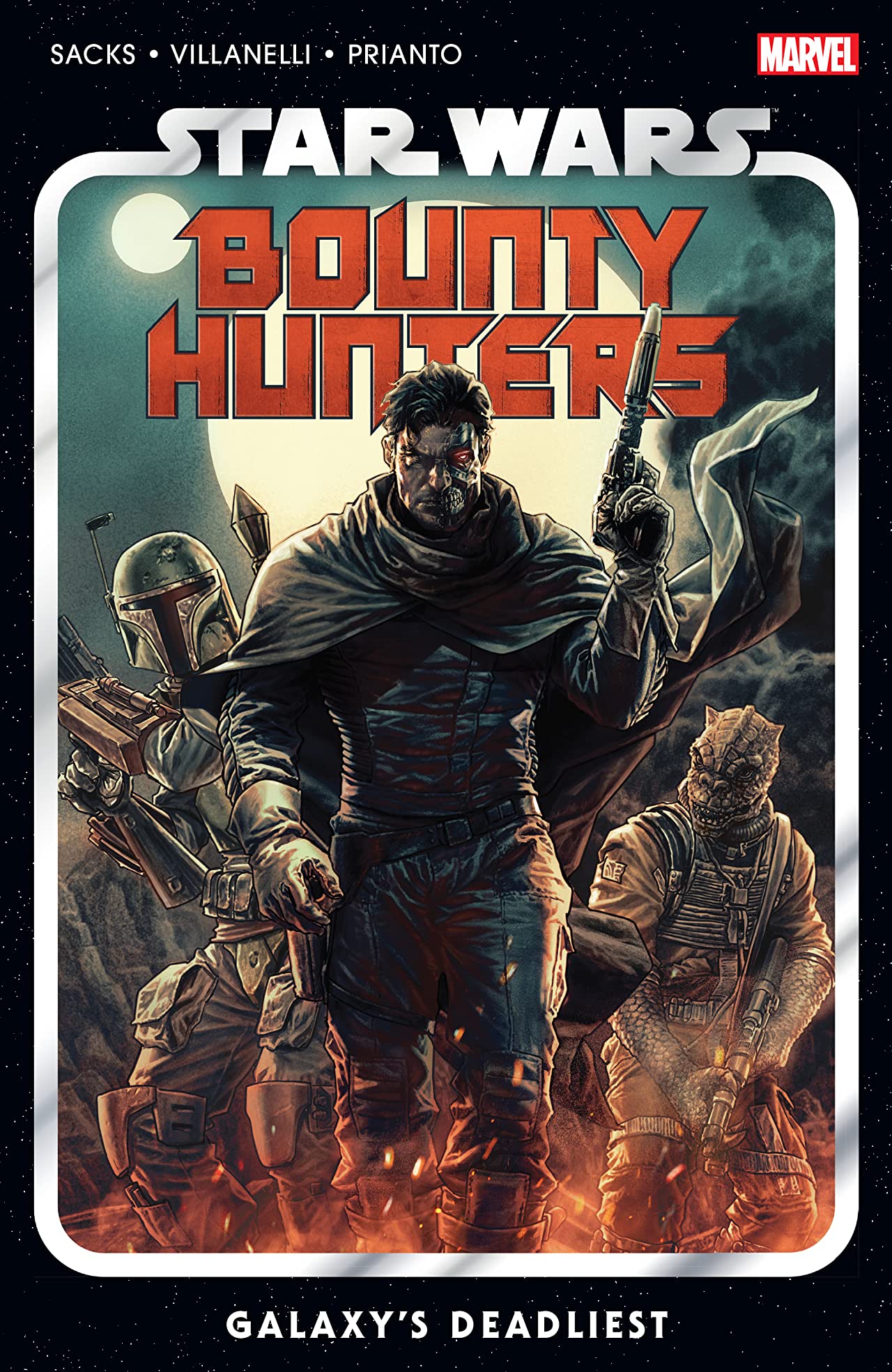 STAR WARS: BOUNTY HUNTERS
(W) ETHAN SACKS (A) PAOLO VILLANELLI
Never betray a bounty hunter – especially if it's Boba Fett! Years ago, Valance and Bossk joined Fett on a mission that went sideways in a bad way – thanks to a violent betrayal by Valance's mentor, Nakano Lash! The trio barely escaped with their lives. Now Lash has finally resurfaced under mysterious circumstances, and every bounty hunter in the galaxy wants a piece. Valance is hell-bent on getting to the prize first – after all, he has a score to settle. But so does Boba Fett! What could have possibly made Lash break her word and betray her protégé? The truth could shake the foundations of the galaxy's criminal underworld! The biggest, baddest bounty hunters of all clash in a rip-roaring tale of scum and villainy, Star Wars-style!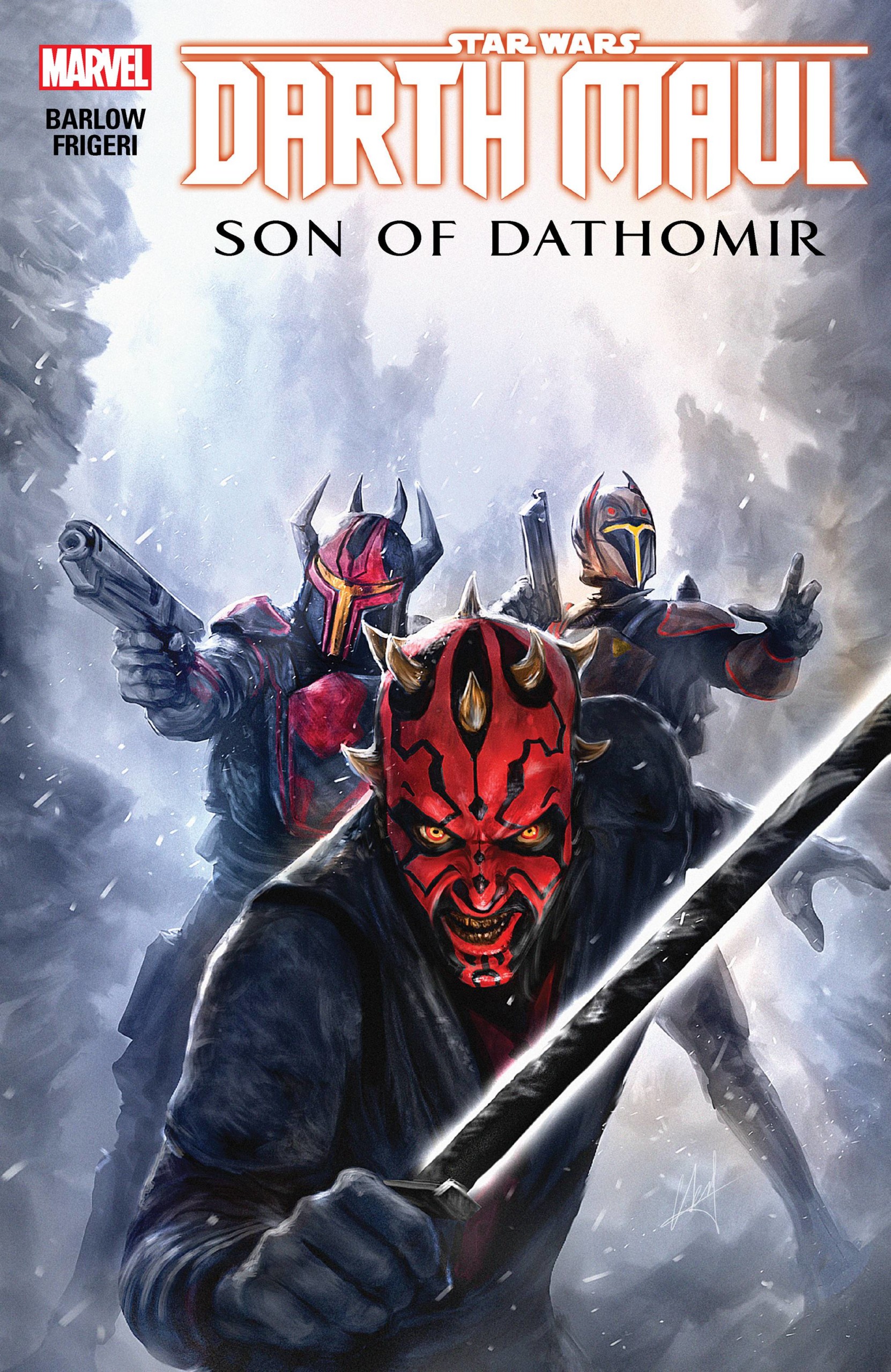 STAR WARS: DARTH MAUL - SON OF DATHOMIR
(W) JEREMY BARLOW (A) JUAN FRIGERI (CA) CHRIS SCALF
Getting cut in half by Obi-Wan Kenobi and being rejected by his former Sith Master Darth Sidious isn't going to defeat Darth Maul. In fact, it only makes him mad enough to take on the galaxy – alongside an army of Mandalorians! After forming the Shadow Collective – a criminal organization composed of the Hutts, Black Sun, Mandalorians and fearsome Nightbrothers – Maul wages war against Darth Sidious and his generals, Count Dooku and General Grievous!
Adapted from unproduced teleplays for Season Six of The Clone Wars TV series!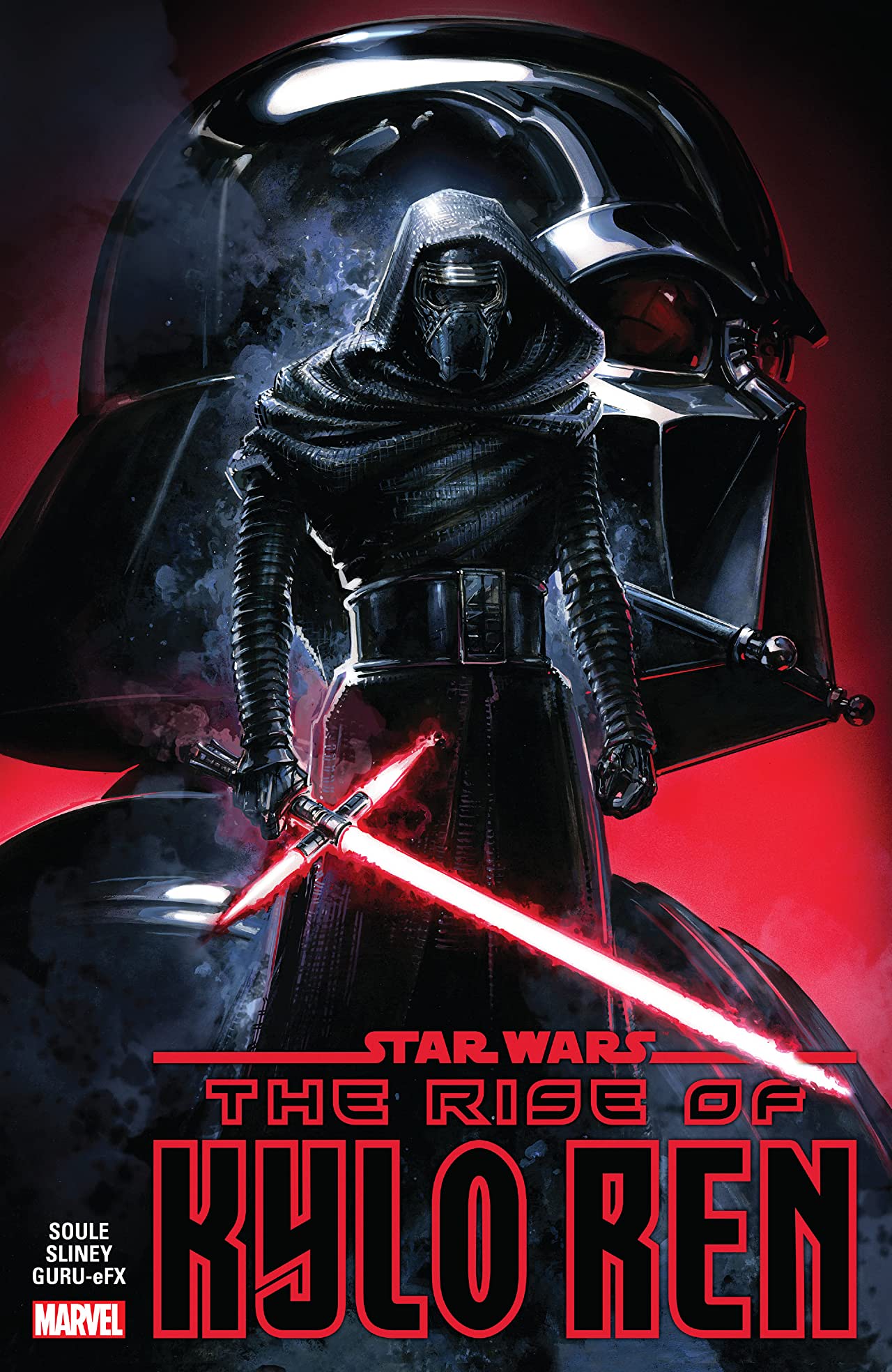 STAR WARS: THE RISE OF KYLO REN
(W) CHARLES SOULE (A) WILL SLINEY (CA) CLAYTON CRAIN
With Ben Solo's fall comes Kylo Ren's rise! As the son of Rebel Alliance heroes Leia Organa and Han Solo, and Jedi Master Luke Skywalker's nephew and protégé, Ben Solo has the potential to be a great force for light in the galaxy. But the Skywalker legacy casts a long shadow, the currents of the dark side run deep and Ben has Darth Vader's blood in his veins. Voices from both his past and future tell him who he must be. He will shatter, he will be reforged and his destiny will be revealed. Snoke awaits. The Knights of Ren await. Ben Solo's path to his true self begins here.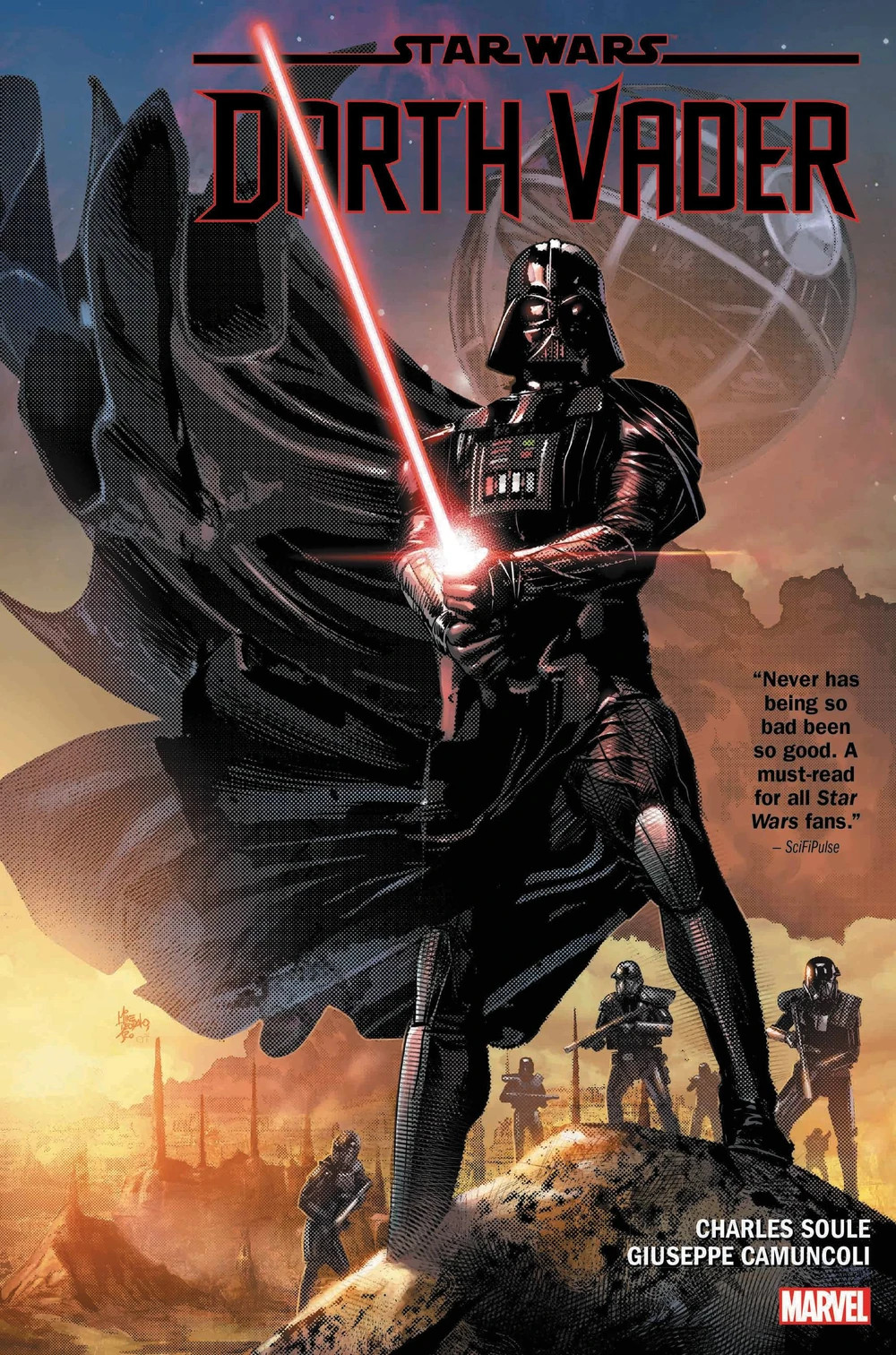 STAR WARS: DARTH VADER (2017)
(W) CHARLES SOULE, VARIOUS (A) GIUSEPPE CAMUNCOLI, VARIOUS
Lord Vader… rise! In the wake of Revenge of the Sith, follow Vader as he ascends to power as a Dark Lord of the Sith! Having lost everything dear to him and now more machine than man, Vader takes his first steps into a darker world – beginning by eradicating the galaxy's remaining Jedi! But librarian Jocasta Nu is making a desperate effort to preserve the Jedi legacy, and the stirrings of a rebellion have begun in the Mon Cala system! To ensure the Emperor's grip on the galaxy is absolute, Vader must deal swiftly and brutally with any uprisings – but he has a goal of his own. And as darkness rises above Mustafar, the scene of Vader's greatest defeat, will the man once called Anakin Skywalker realize his true destiny?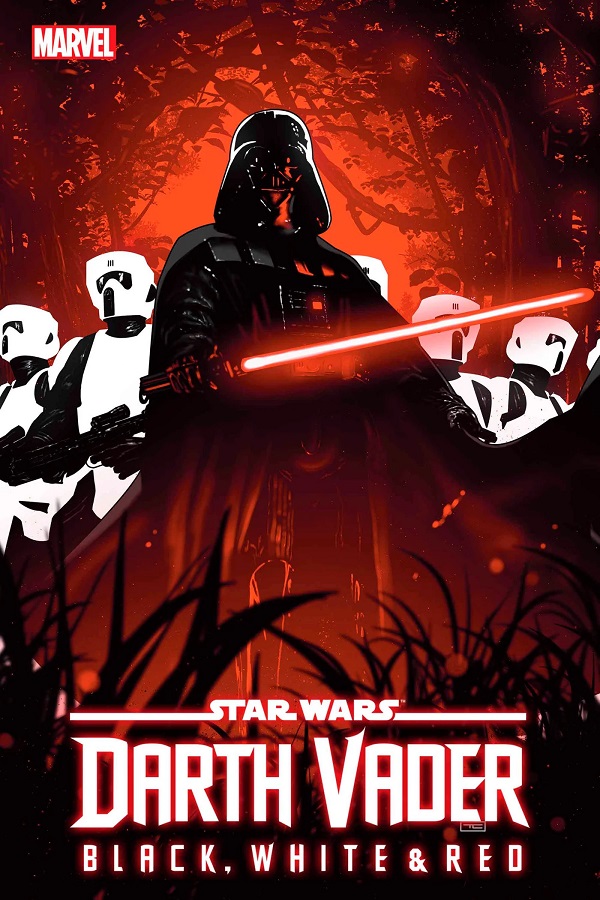 STAR WARS: DARTH VADER - BLACK, WHITE & RED
Exciting tales from a galaxy of talents featuring the Dark Lord of the Sith! Jason Aaron returns to the world of Star Wars, teaming with artist Leonard Kirk to present a new tale of terror! Peach Momoko spins a story in her signature style! Daniel Warren Johnson brings Vader to life like never before! David Pepose makes his Star Wars debut! Marc Bernardin takes Vader on a mission you won't soon forget! Frank Tieri sends the Sith lord to the planet Hoth! And Steve Orlando goes cerebral with the corruption of Darth Vader's mind! And more chilling tales of evil told in stark black and white – and the crimson glow of a lightsaber!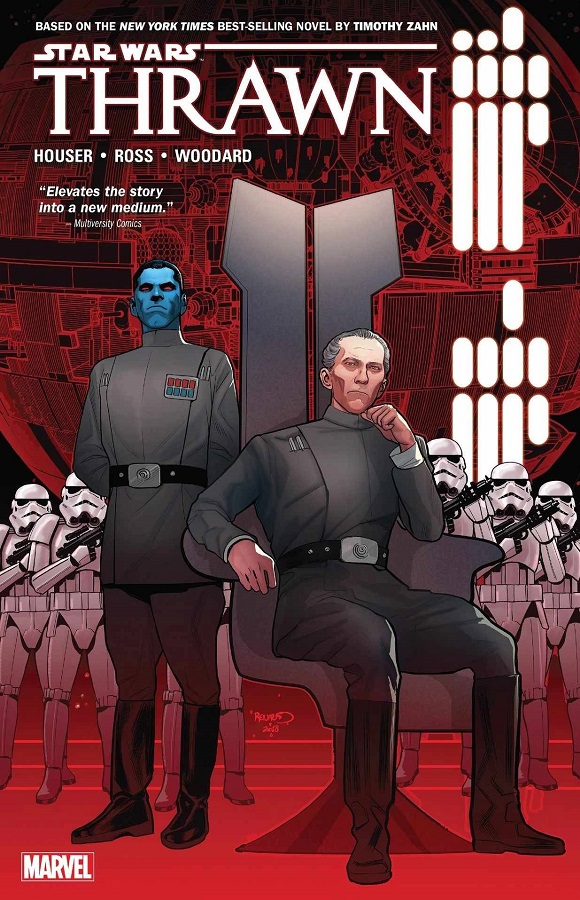 (W) Jody Houser (A) Luke Ross (CA) Paul Renaud
He's one of the most cunning and ruthless warriors in the history of Star Wars! Now, discover how Grand Admiral Thrawn became one of the most feared military tacticians in a galaxy far, far away. Jody Houser and Luke Ross adapt Timothy Zahn's New York Times best-selling novel about Thrawn's rise through the Imperial ranks! Meet young Lieutenant Thrawn, who graduated the Imperial Academy with the highest marks possible. He's been assigned his own personal assistant, Ensign Eli Vanto, and is ascending quickly – but that doesn't mean everyone in the Imperial Navy wants him to succeed. And Thrawn isn't the Empire's only rising star – so is Arihnda Pryce. The two rivals' paths will cross, and tensions will run high, when they discover a dark secret within the Empire.
"This just scratches the surface of what's available for Star Wars reading material! I recommend checking out the friendly folks over at Youtini.com for all your Timeline Guides, both Legends & Canon! I honestly wouldn't be able to keep track of my personal collection without their website bookmarked." – Brayden