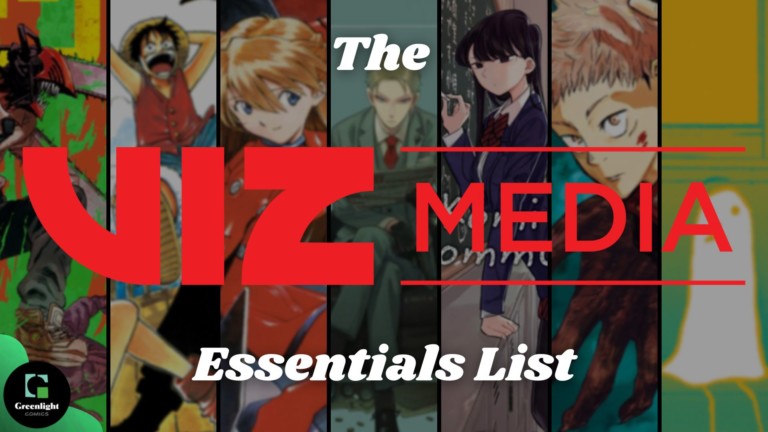 This list is HUGE! The sheer amount of Viz Manga that is on our list of either Best-Sellers or Must Reads is super impressive, covering a wide spectrum of genre from your typical battle manga all the way to what we commonly refer to as "cry-your-eyes-out" books!
We've prioritised stories that are currently in print, just so we aren't tempting you with things you can't buy and read today! *Most of the time at least, if Viz keep reprinting them when they sell out*
You can also check out our more Essentials Lists & Previews over on the blog!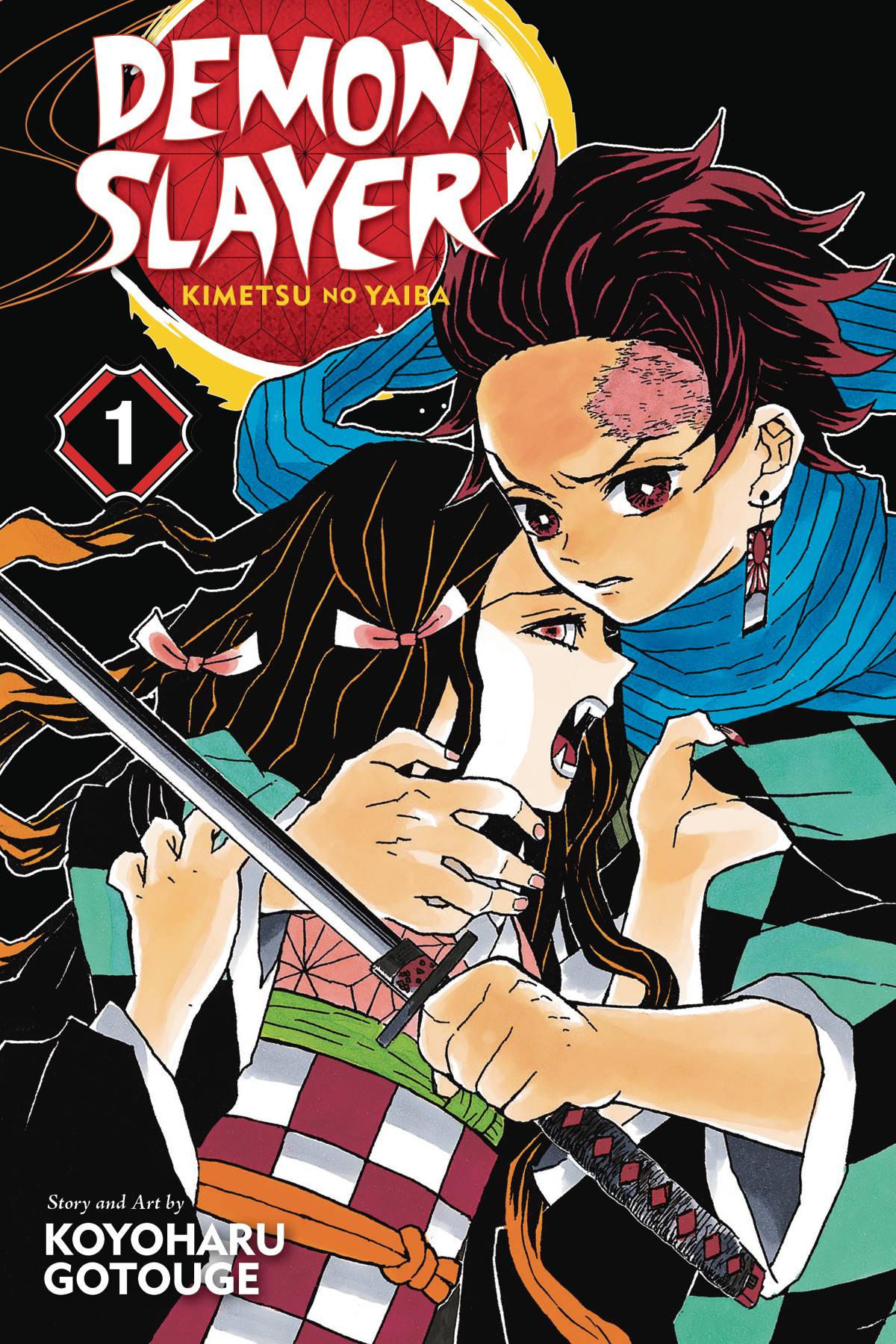 Demon Slayer: Kimetsu no Yaiba
Learning to destroy demons won't be easy, and Tanjiro barely knows where to start. The surprise appearance of another boy named Giyu, who seems to know what's going on, might provide some answers-but only if Tanjiro can stop Giyu from killing his sister first!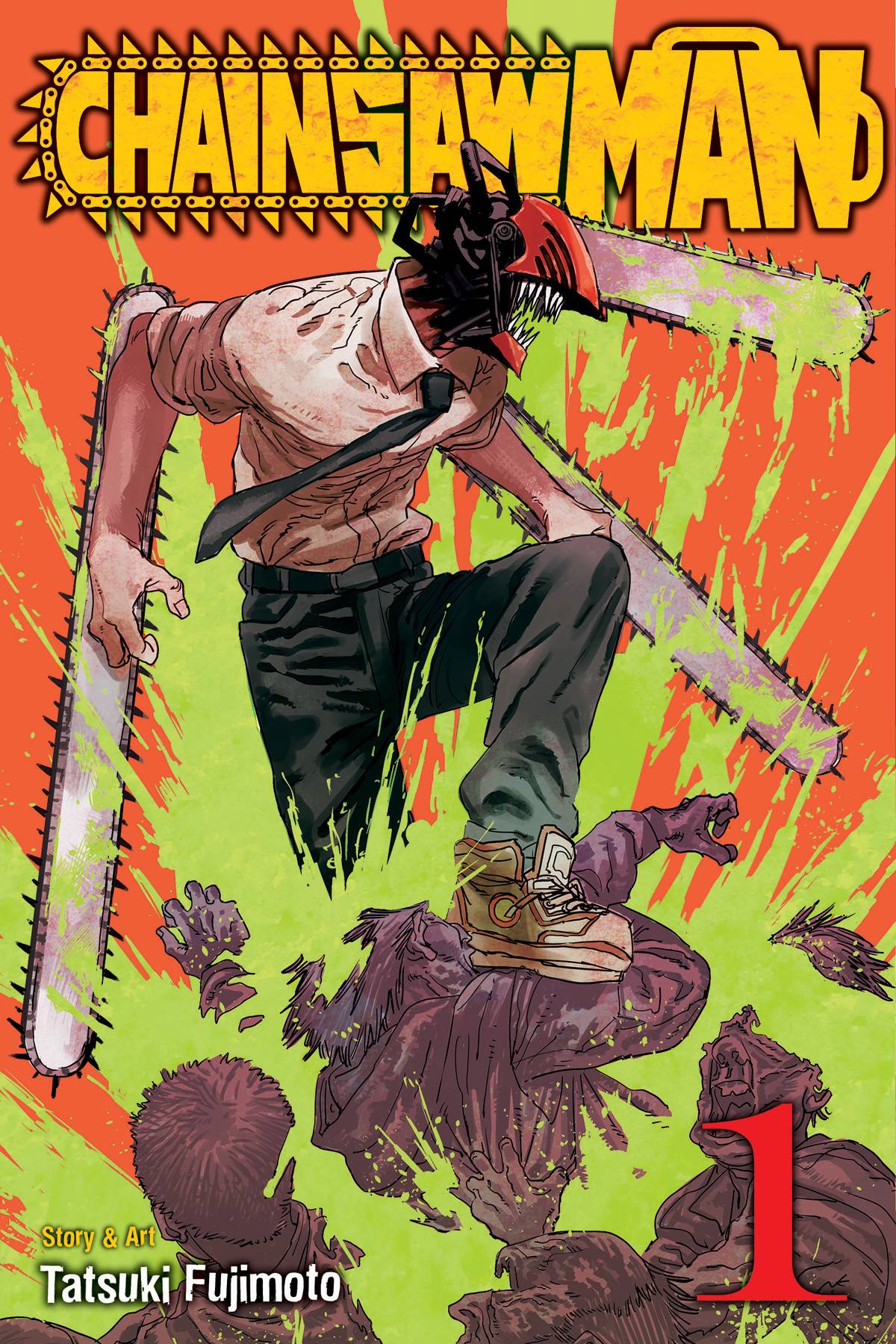 Denji's a poor young man who'll do anything for money, even hunting down devils with his pet devil-dog Pochita. He's a simple man with simple dreams, drowning under a mountain of debt. But his sad life gets turned upside down one day when he's betrayed by someone he trusts. Now with the power of a devil inside him, Denji's become a whole new man – Chainsaw Man!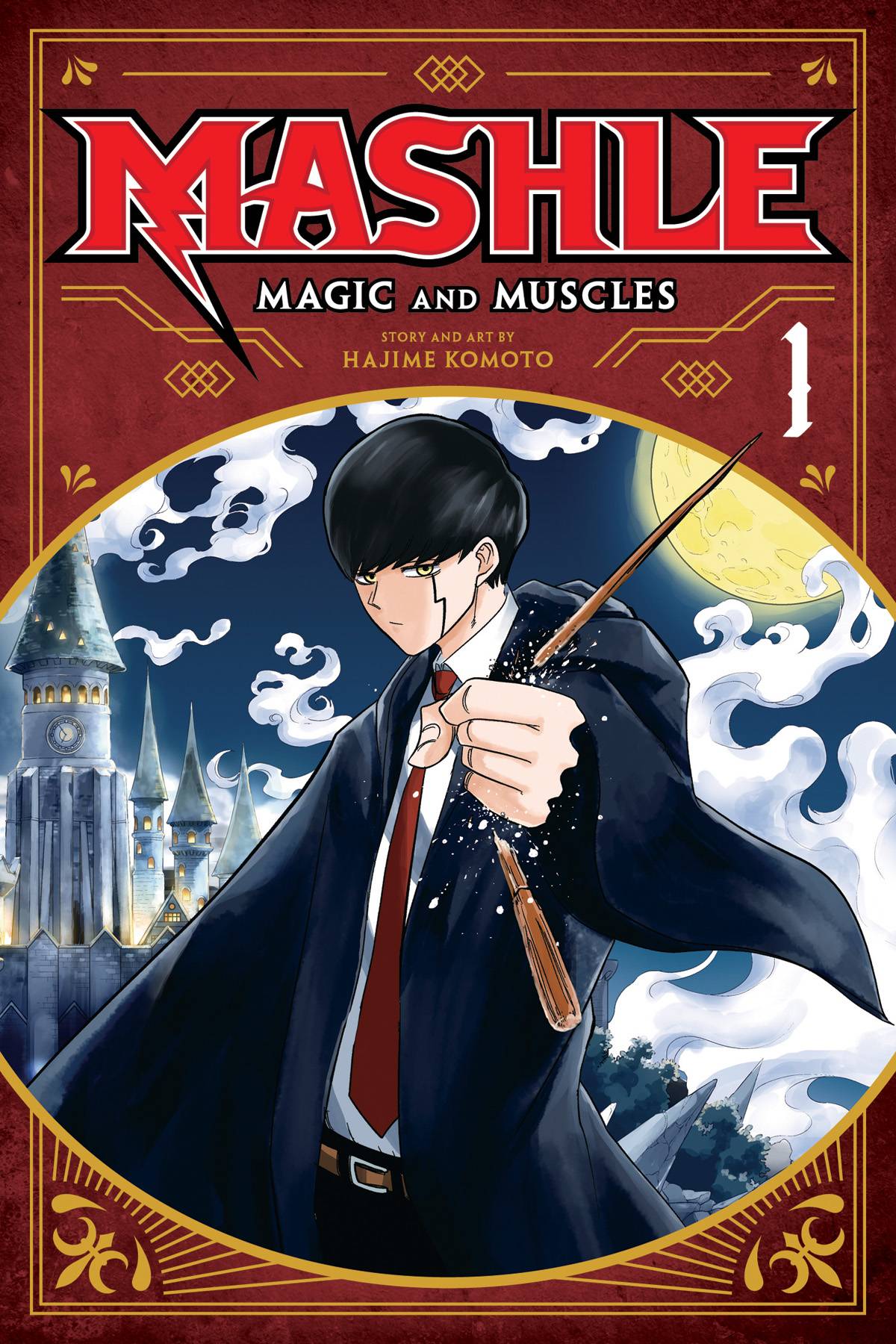 In the magic realm, magic is everything-everyone can use it, and one's social status is determined by their skill level. Deep in the forest, oblivious to the ways of the world, lives Mash. Thanks to his daily training, he's become a fitness god, but he harbors a secret that could turn his life upside down-he can't use magic! When he's found out, rather than his life being over, he's unexpectedly enrolled in magic school, where he must beat the competition!
(W) Hidenori Kusaka (A/CA) Mato
When Pokémon Trainer Red encounters a challenger he can't fight alone, he must join up with Blue, his former nemesis, and Green, a thief. This unlikely trio and their Pokémon will need to learn to work as a team if they're going to defeat their mutual enemy!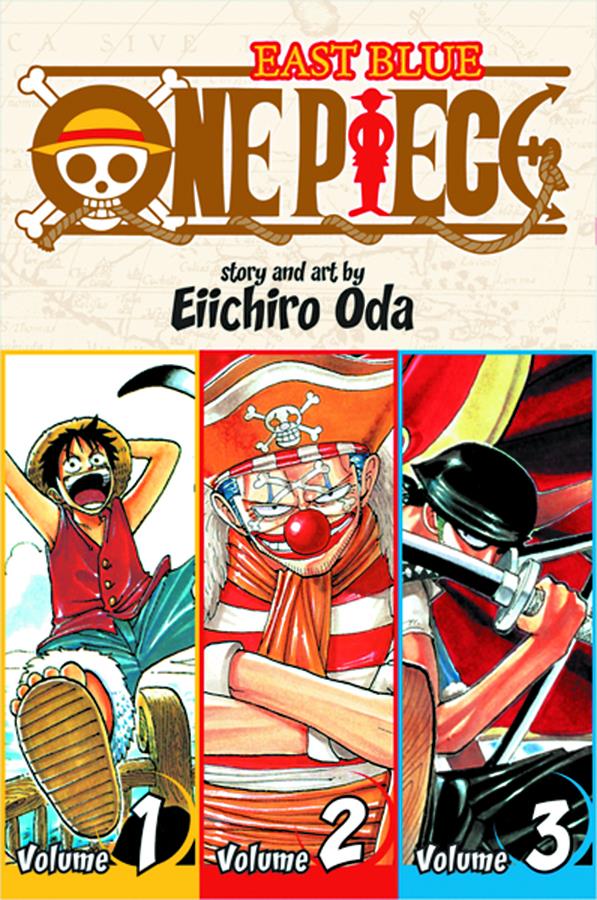 As a child, Monkey D. Luffy dreamed of becoming King of the Pirates. But his life changed when he accidentally ate the Gum-Gum Fruit, an enchanted Devil Fruit that gave him the ability to stretch like rubber. Years later, Luffy sets off on his quest to find the "One Piece," said to be the greatest treasure in the world… Get Ready to Set Sail!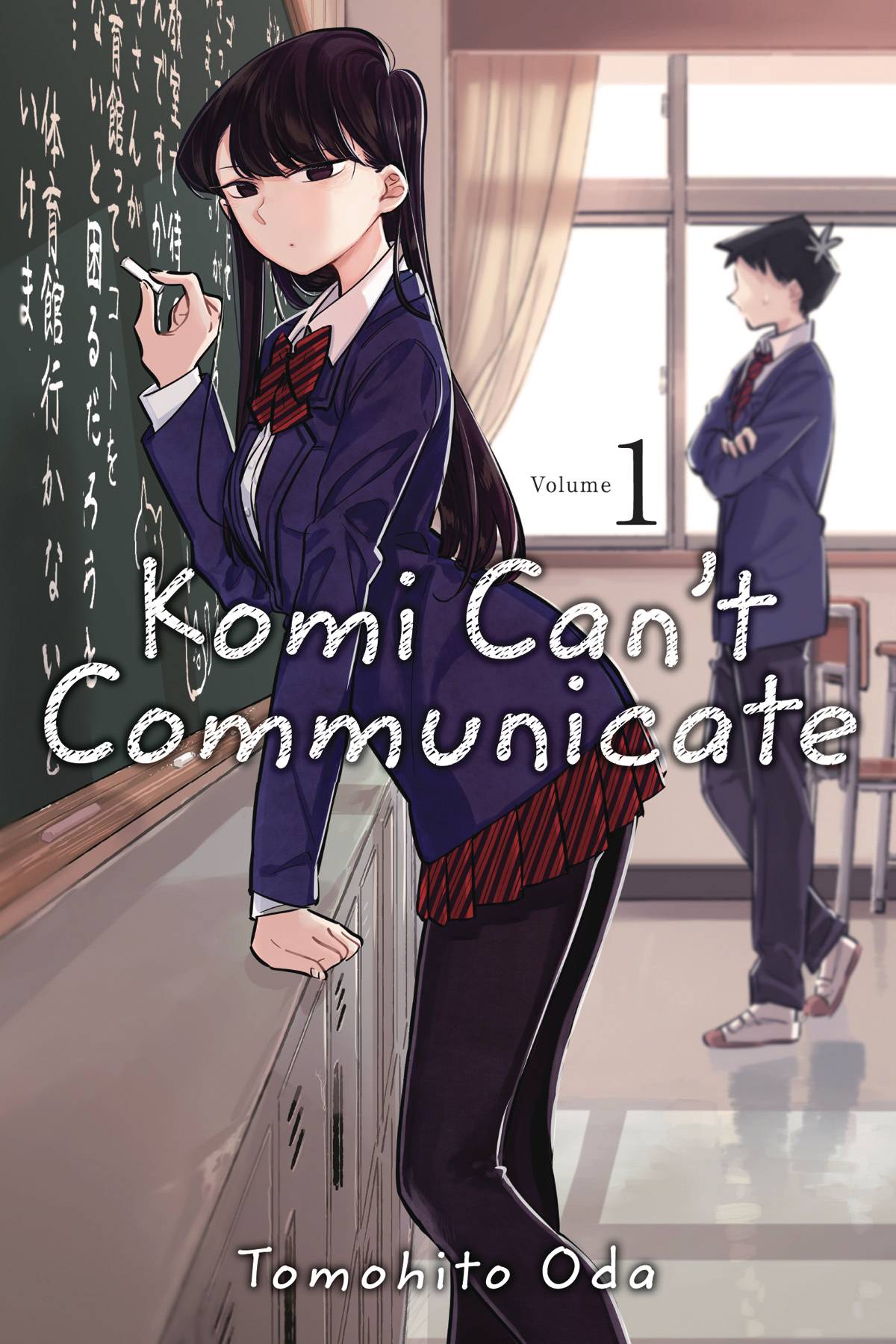 Timid Tadano is a total wallflower, and that's just the way he likes it. But all that changes when he finds himself alone in a classroom on the first day of high school with the legendary Komi. He quickly realizes she isn't aloof-she's just super awkward. Now he's made it his mission to help her on her quest to make 100 friends!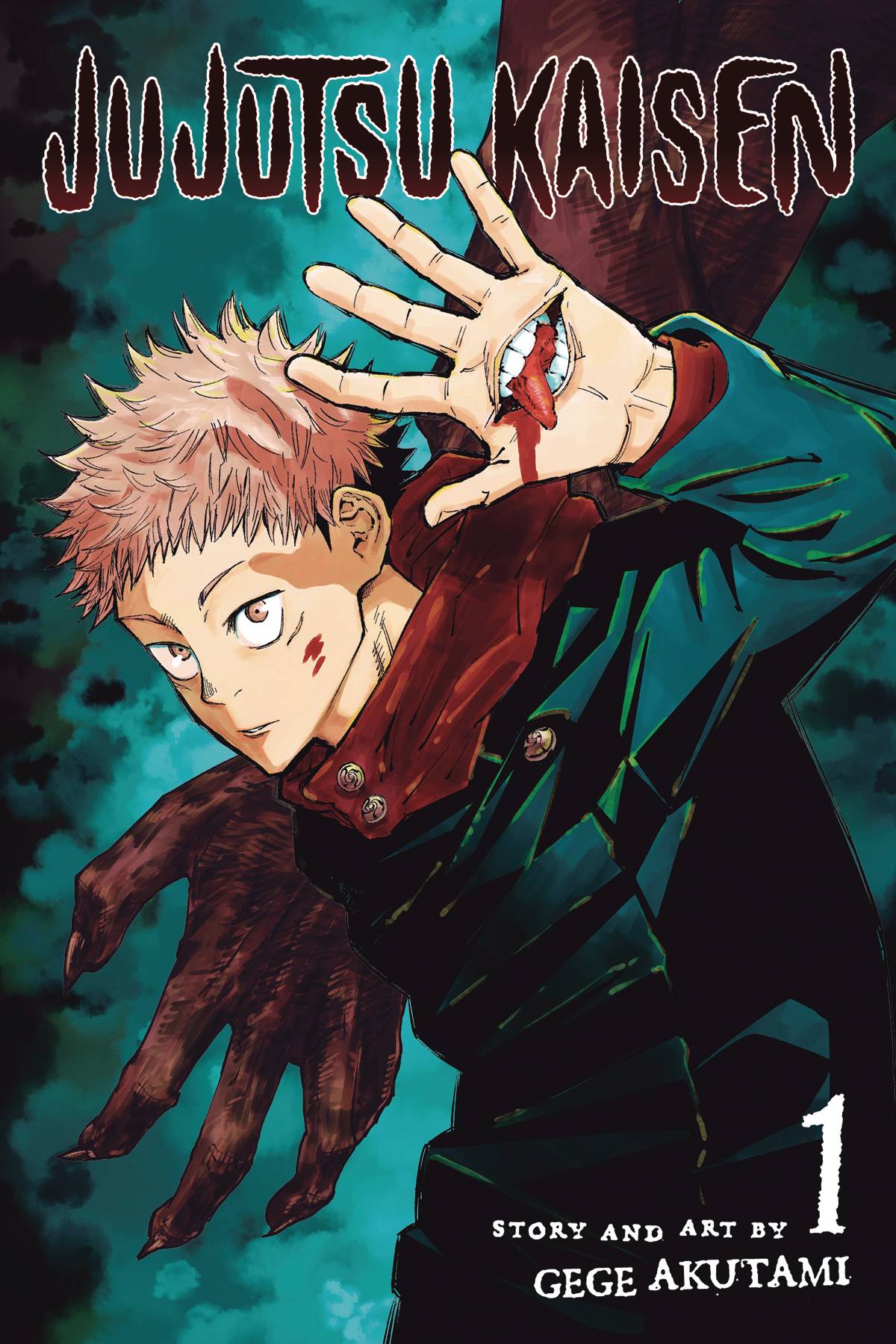 Although Yuji Itadori looks like your average teenager, his immense physical strength is something to behold! Every sports club wants him to join, but Itadori would rather hang out with the school outcasts in the Occult Club. One day, the club manages to get their hands on a sealed cursed object. Little do they know the terror they'll unleash when they break the seal…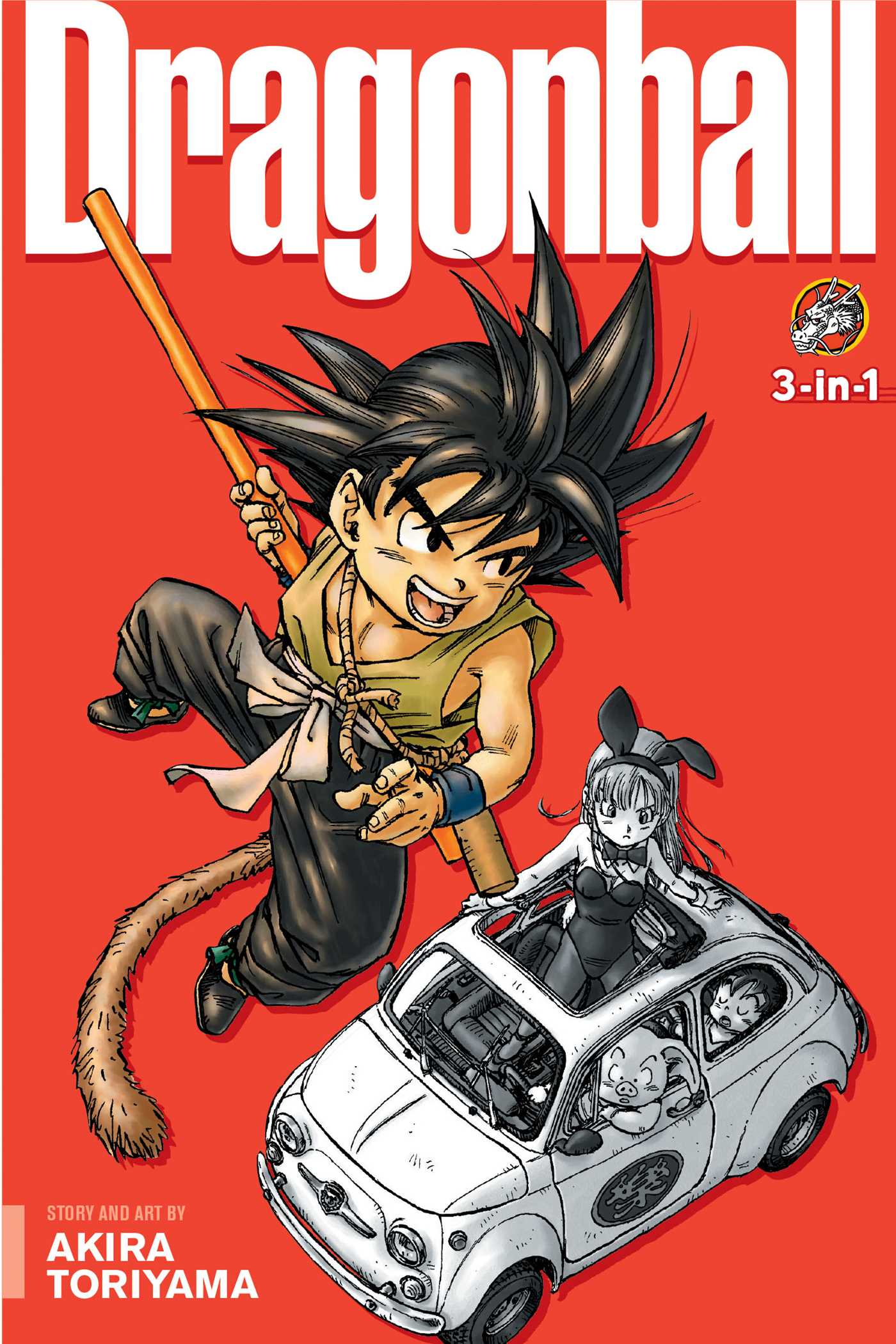 Legend has it that if all seven of the precious orbs called "Dragon Balls" are gathered together, an incredibly powerful dragon god will appear to grant one wish. Unfortunately, the orbs are scattered across the world, making them extremely difficult to collect. Enter 16-year-old Bulma, a scientific genius who has constructed a radar to detect the exact locations of the Dragon Balls. She's on a mission to find all seven orbs, but first she must convince young Son Goku to join her on her quest. With a monkey tail, superhuman strength and a magic staff for a weapon, Son Goku is ready to set out on the adventure of a lifetime…
Last night at Cherryton Academy, an herbivore student was killed and eaten. Among the members of the drama club, the herbivores' suspicions naturally turn to their carnivore classmates… The prime suspect? Legosi, a large wolf. But he wouldn't hurt a fly – or would he? And will dwarf rabbit Haru bring out the beast in him? Or are his feelings for her… something else?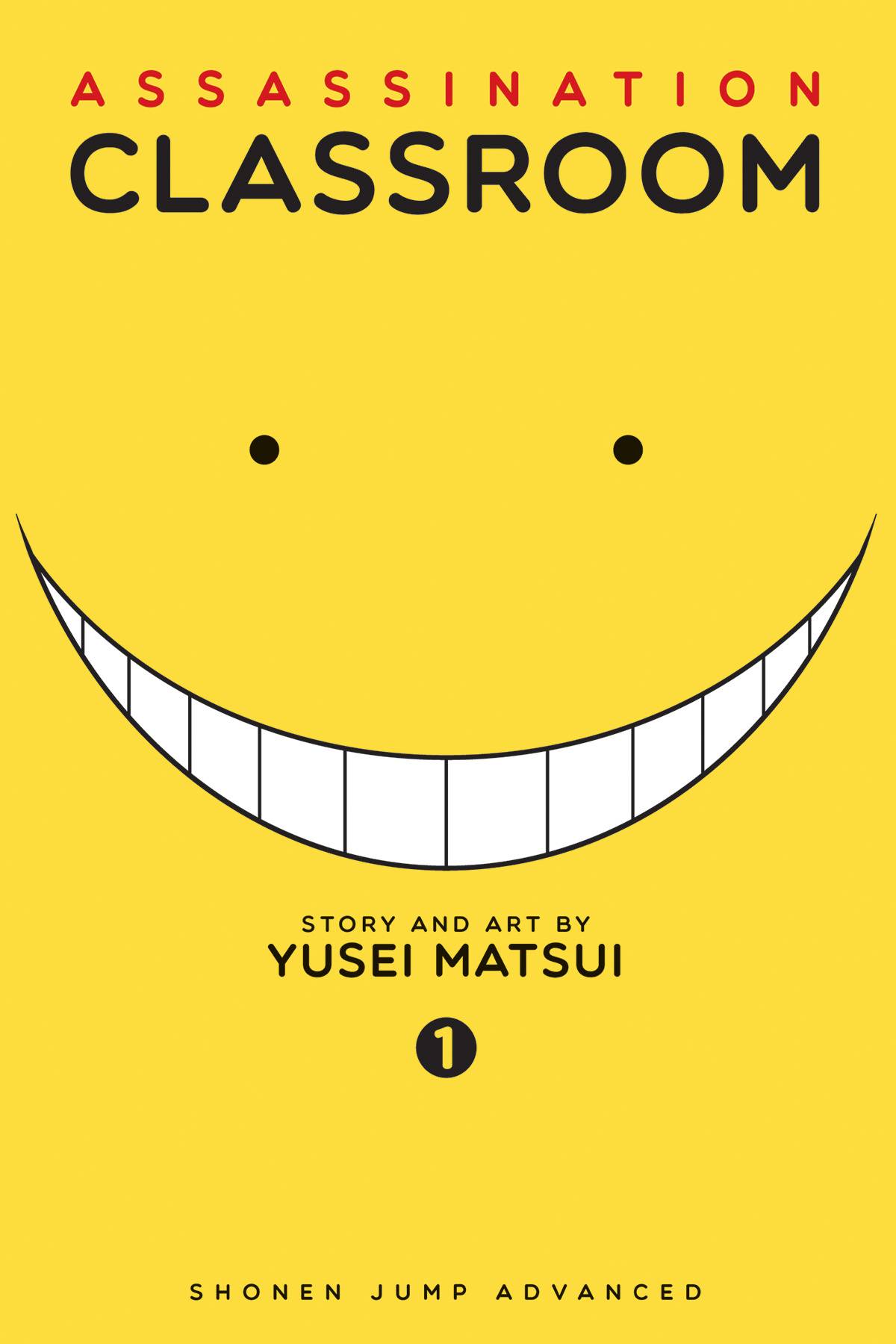 Meet the would-be assassins of class 3-E: Sugino, who let his grades slip and got kicked off the baseball team. Karma, who's doing well in his classes but keeps getting suspended for fighting. And Okuda, who lacks both academic and social skills, yet excels at one subject: chemistry. Who has the best chance of winning that reward? Will the deed be accomplished through pity, brute force or poison…? And what chance does their teacher have of repairing his students' tattered self-esteem?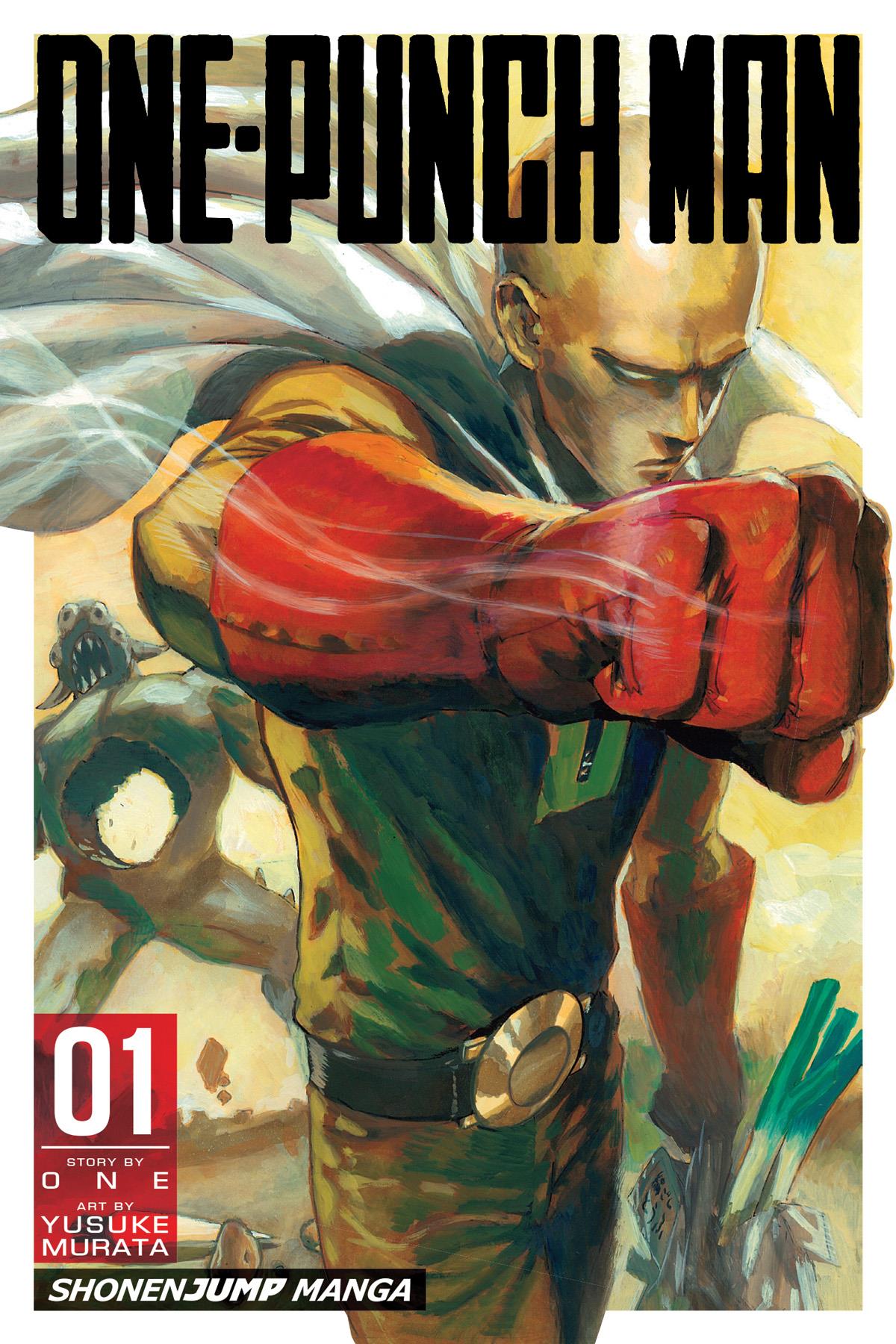 (W) One (A/CA) Yusuke Murata
Nothing about Saitama passes the eyeball test when it comes to superheroes, from his lifeless expression to his bald head to his unimpressive physique. However, this average-looking guy has a not-so-average problem — he just can't seem to find an opponent strong enough to take on! Every time a promising villain appears, he beats the snot out of 'em with one punch! Can Saitama finally find an opponent who can go toe-to-toe with him and give his life some meaning? Or is he doomed to a life of superpowered boredom?
Master spy Twilight is the best at what he does when it comes to going undercover on dangerous missions in the name of a better world. But when he receives the ultimate impossible assignment-get married and have a kid-he may finally be in over his head!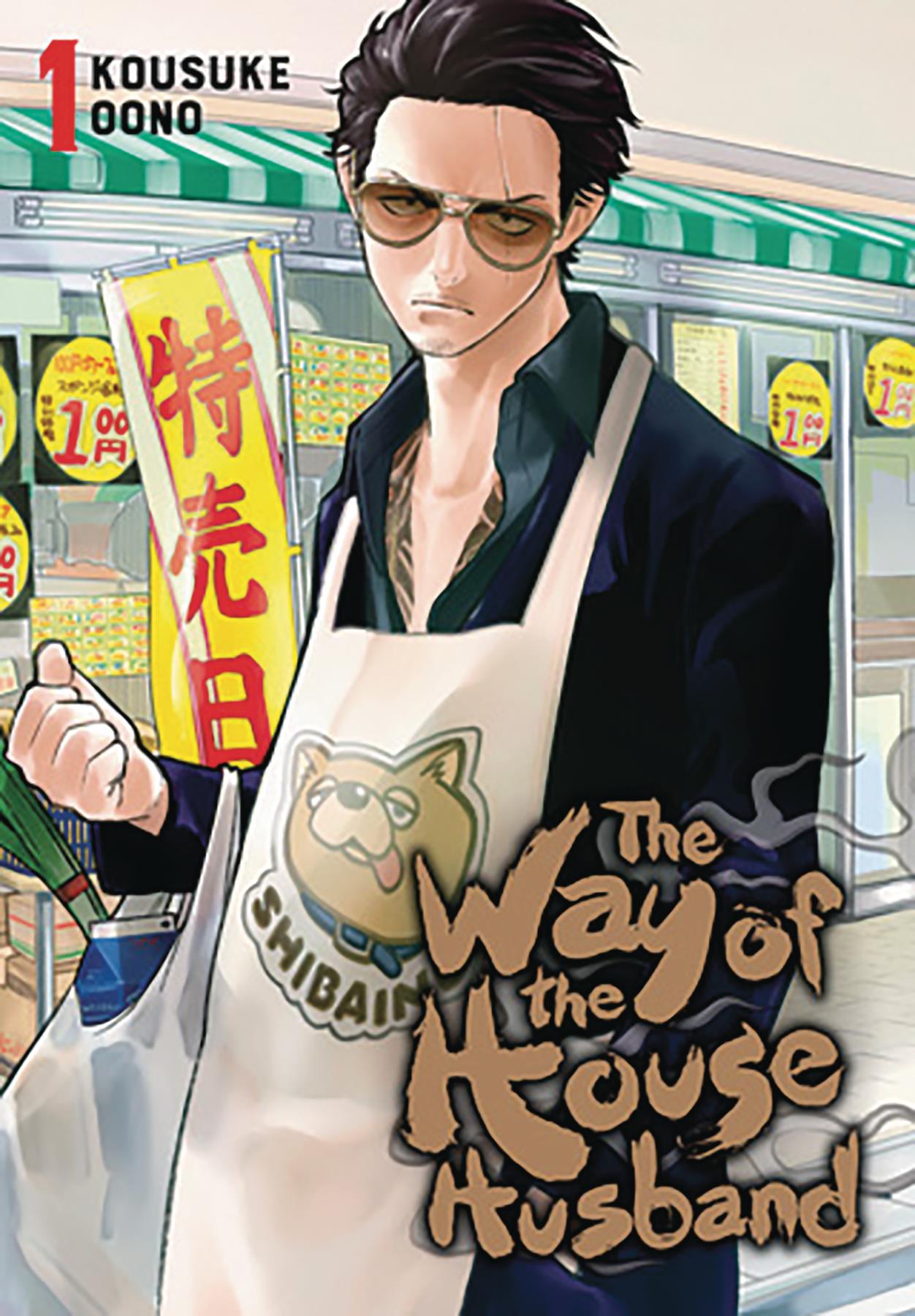 The Way of the Househusband
He was the fiercest member of the yakuza, a man who left countless underworld legends in his wake. They called him "the Immortal Dragon." But one day he walked away from it all to walk another path-the path of the househusband! The curtain rises on this cozy yakuza comedy!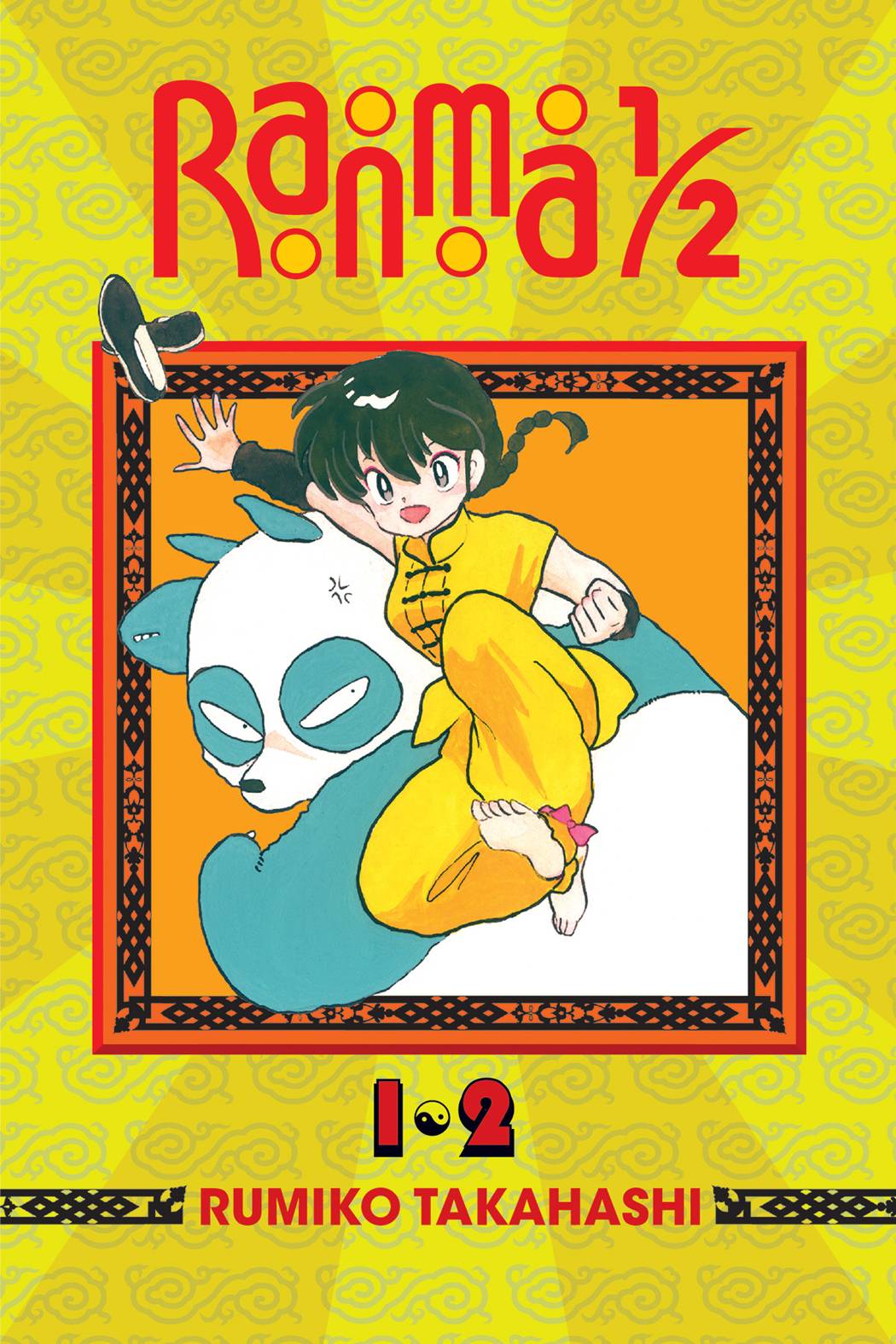 Years ago, Genma promised his old friend Soun Tendo that Ranma would marry one of Soun's three daughters and carry on the family's martial arts school. Except that the girl picked to be Ranma's bride doesn't seem to like him, Ranma keeps getting into fights… and did we mention that whole changing into a girl thing?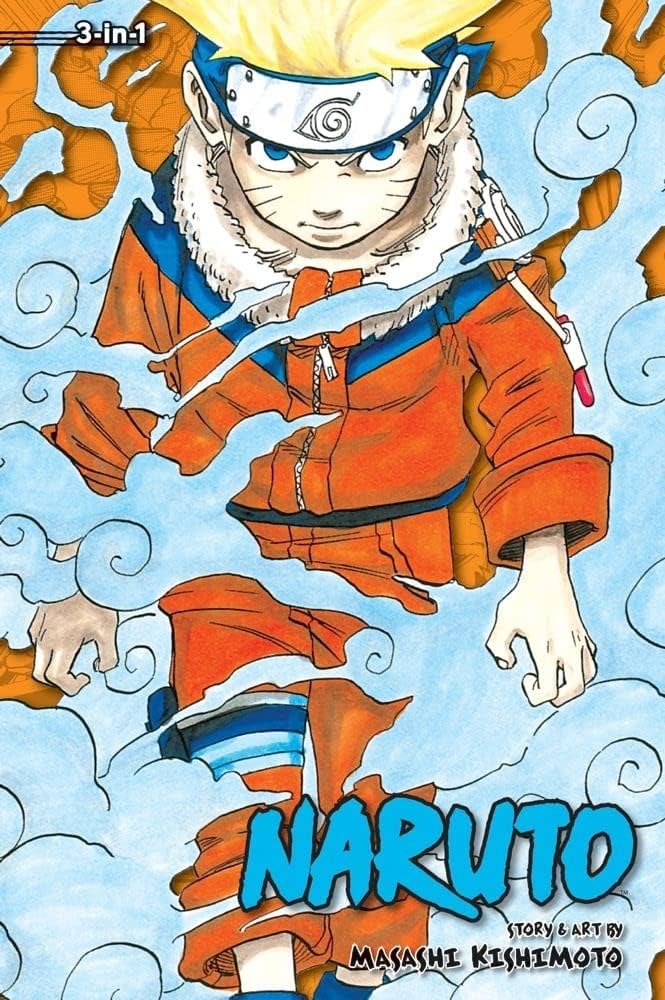 No one takes Naruto seriously at Ninja Academy. Especially not the other students, who all are competing to be the best ninja ever and someday lead Konoha, the Village Hidden in the Leaves. Naruto and his classmates are about to embark on an adventure that takes them far beyond Ninja Academy, beyond Konoha, beyond anything they ever imagined. What is Naruto's true destiny? The epic story that has sold millions worldwide begins now!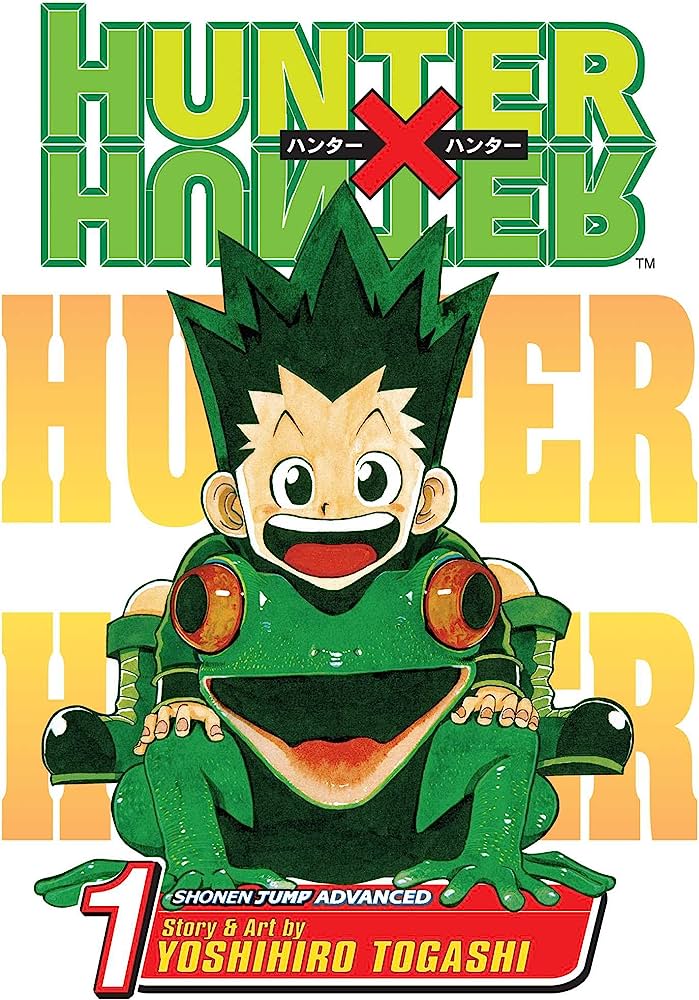 Hunters are a special breed, dedicated to tracking down treasures, magical beasts, and even other men. But such pursuits require a license, and less than one in a hundred thousand can pass the grueling qualification exam. Gon might be a country boy, but he has high aspirations. Gon and the other Hunter hopefuls begin their journey by storm-tossed ship. Gon and his companions now have to prove their worth in a variety of tests in order to find the elusive Exam Hall.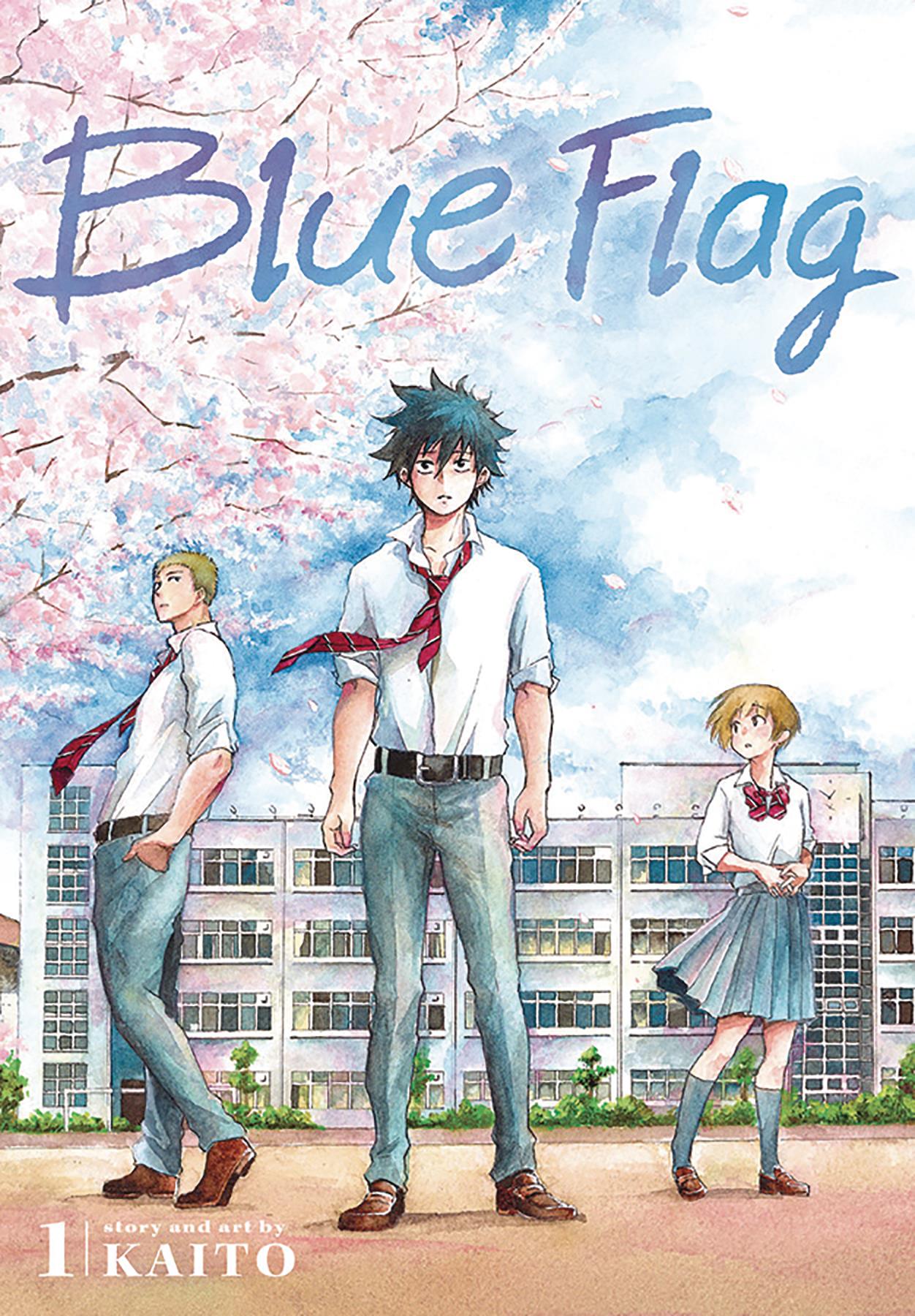 For some reason, Taichi Ichinose just can't stand Futaba Kuze. But at the start of his third year in high school, he finds himself in the same homeroom as her, along with his childhood friend Toma Mita, a star athlete. But one day, Futaba opens up to Taichi and admits she has a crush on Toma. She then asks for his help in confessing to him! There's just one problem-Toma seems to already have a secret crush on someone else.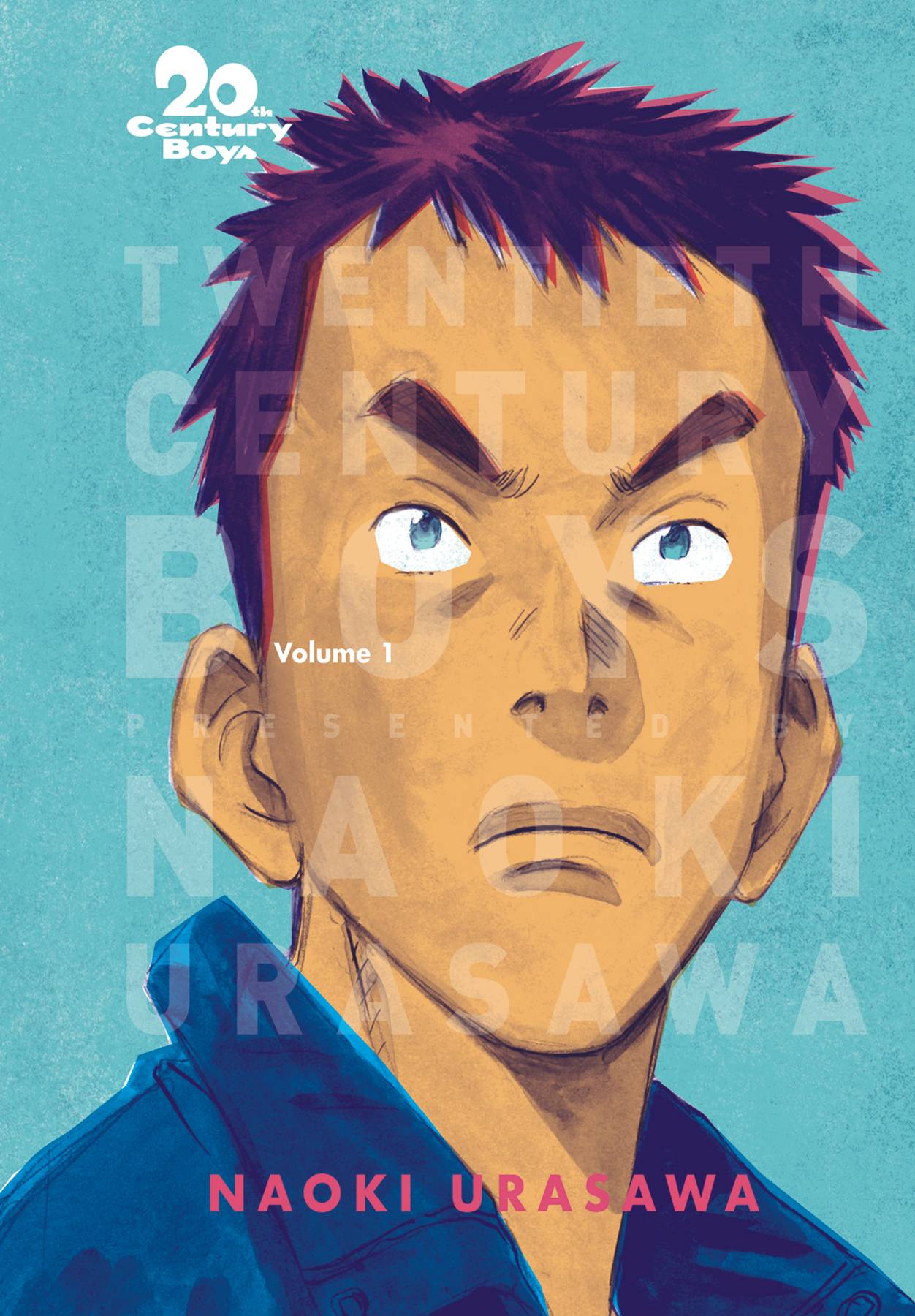 Humanity, having faced extinction at the end of the 20th century, would not have entered the new millennium if it weren't for them. In 1969, during their youth, they created a symbol. In 1997, as the coming disaster slowly starts to unfold, that symbol returns. This is the story of a group of boys who try to save the world.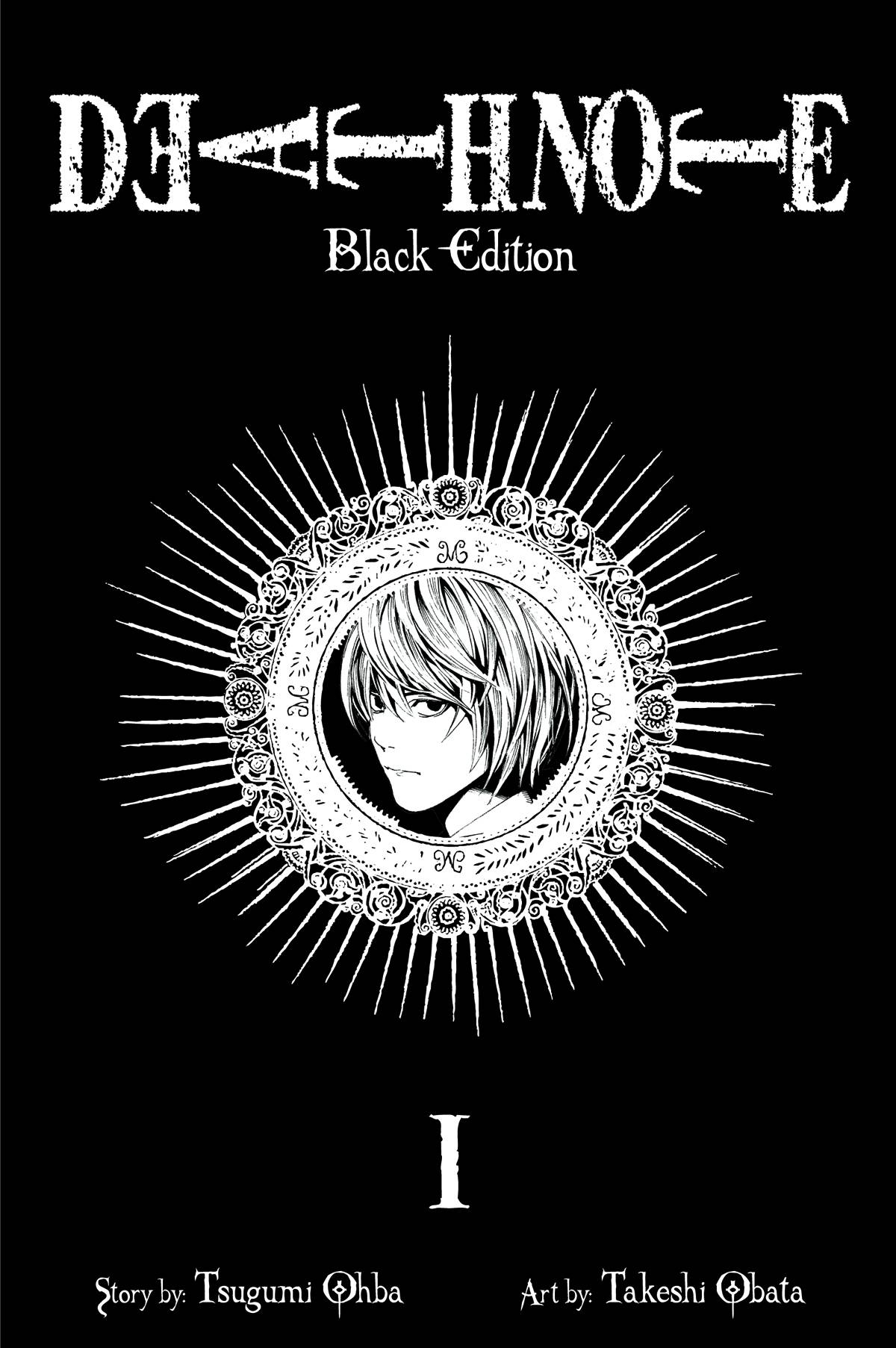 (W) Tsugumi Ohba (A/CA) Takeshi Obata
Light Yagami is an ace student with great prospects–and he's bored out of his mind. But all that changes when he finds the Death Note, a notebook dropped by a rogue Shinigami death god. Any human whose name is written in the notebook dies, and now Light has vowed to use the power of the Death Note to rid the world of evil. Will Light's noble goal succeed, or will the Death Note turn him into the very thing he fights against?
Meet Punpun Punyama. He's an average kid in an average town. He wants to win a Nobel Prize and save the world. He wants to go far away with his true love. He wants to find some porn. But Punpun's life is about to unravel…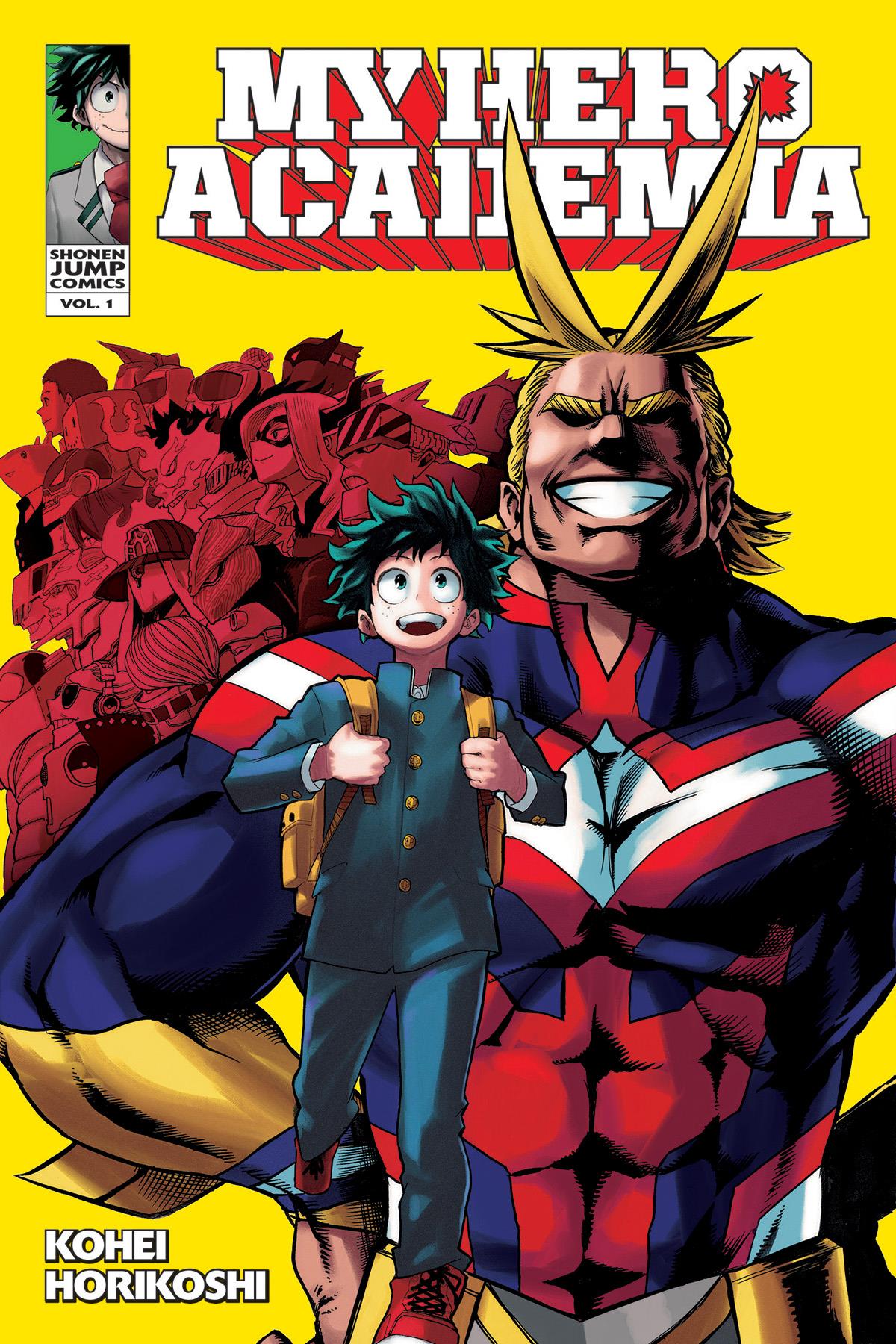 Middle school student Izuku Midoriya wants to be a hero more than anything, but he hasn't got an ounce of power in him. With no chance of ever getting into the prestigious U.A. High School for budding heroes, his life is looking more and more like a dead end. Then an encounter with All Might, the greatest hero of them all, gives him a chance to change his destiny…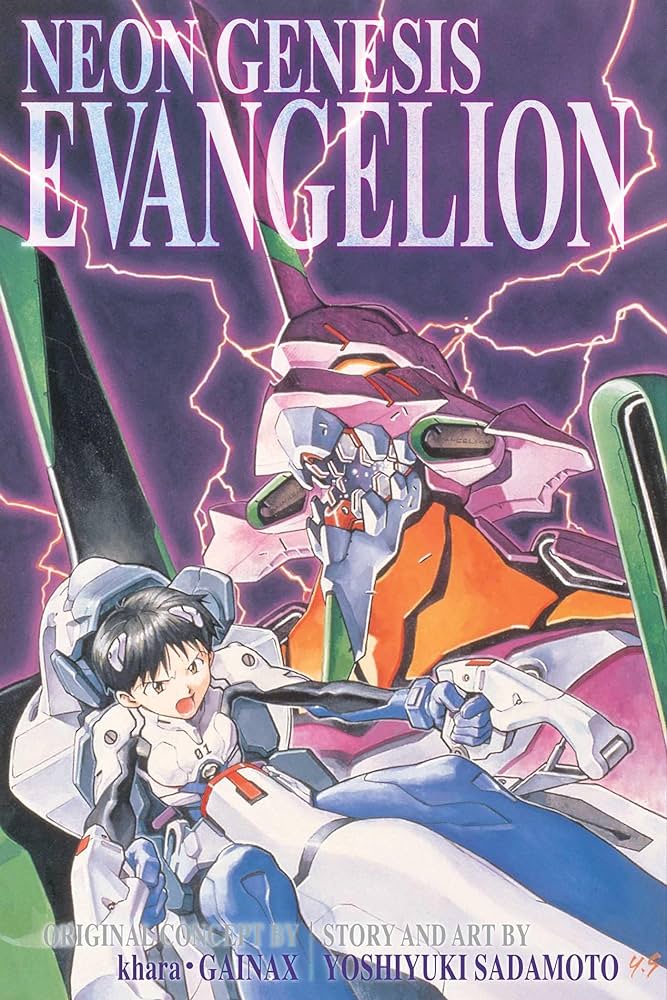 Once Shinji didn't care about anything; then he found people to fight for–only to learn that he couldn't protect them or keep those he let into his heart from going away. As mankind tilts on the brink of the apocalyptic Third Impact, human feelings are fault lines leading to destruction and just maybe, redemption and rebirth.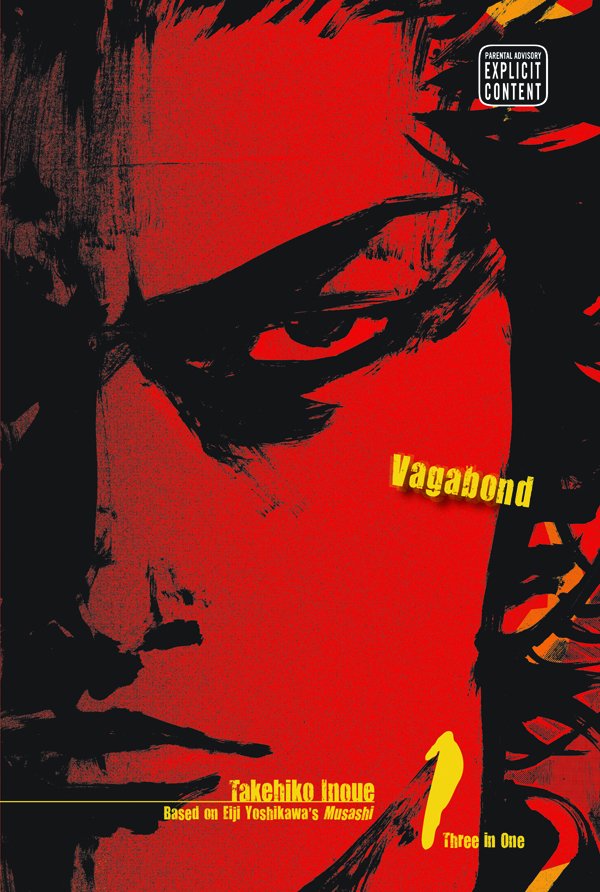 Real-life figure Miyamoto Musashi was the most celebrated samurai of all time. The quintessential warrior philosopher, Musashi authored A Book of Five Rings, a theoretical guide to military strategy still used today by modern-day businessmen. But the path to enlightenment in feudal era Japan was fraught with peril. At 17 years of age, Musashi – still known by his childhood name Shinmen Takezo – was a wild young brute just setting out along the way of the sword!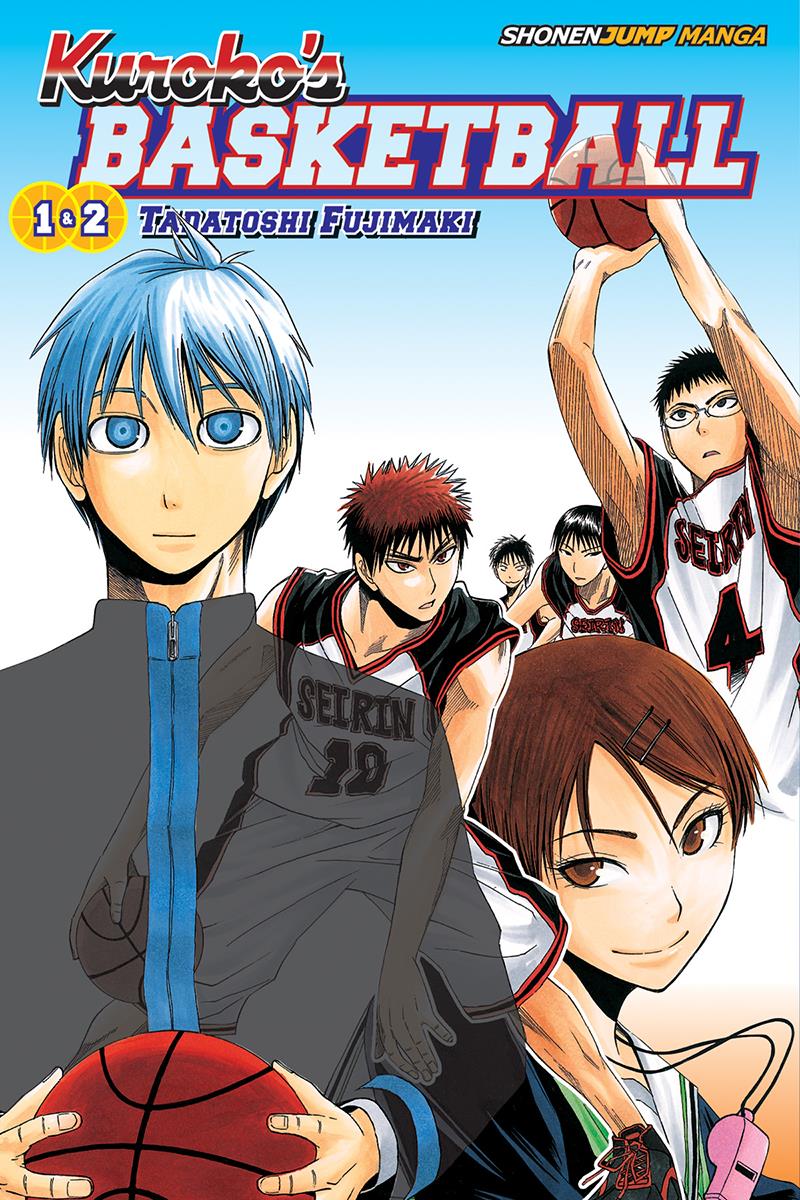 When incoming first-year Taiga Kagami joins the Seirin High basketball team, he meets Tetsuya Kuroko, a mysterious boy who's plain beyond words. But Kagami's in for the shock of his life when he learns that the practically invisible Kuroko was once a member of the 'Miracle Generation'-the undefeated, legendary team!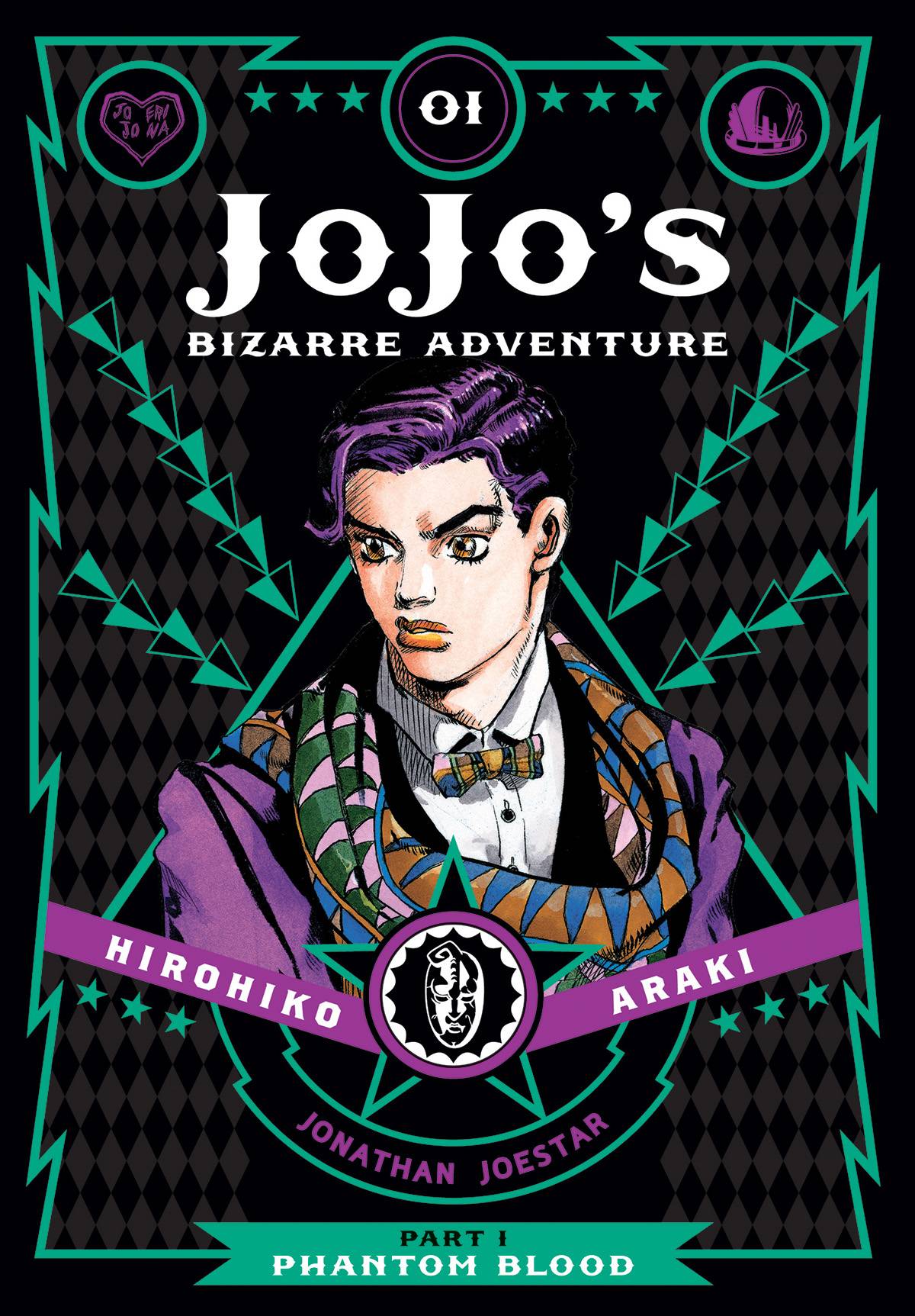 Young Jonathan Joestar's life is forever changed when he meets his new adopted brother, Dio. For some reason, Dio has a smoldering grudge against him and derives pleasure from seeing him suffer. But every man has his limits, as Dio finds out. This is the beginning of a long and hateful relationship!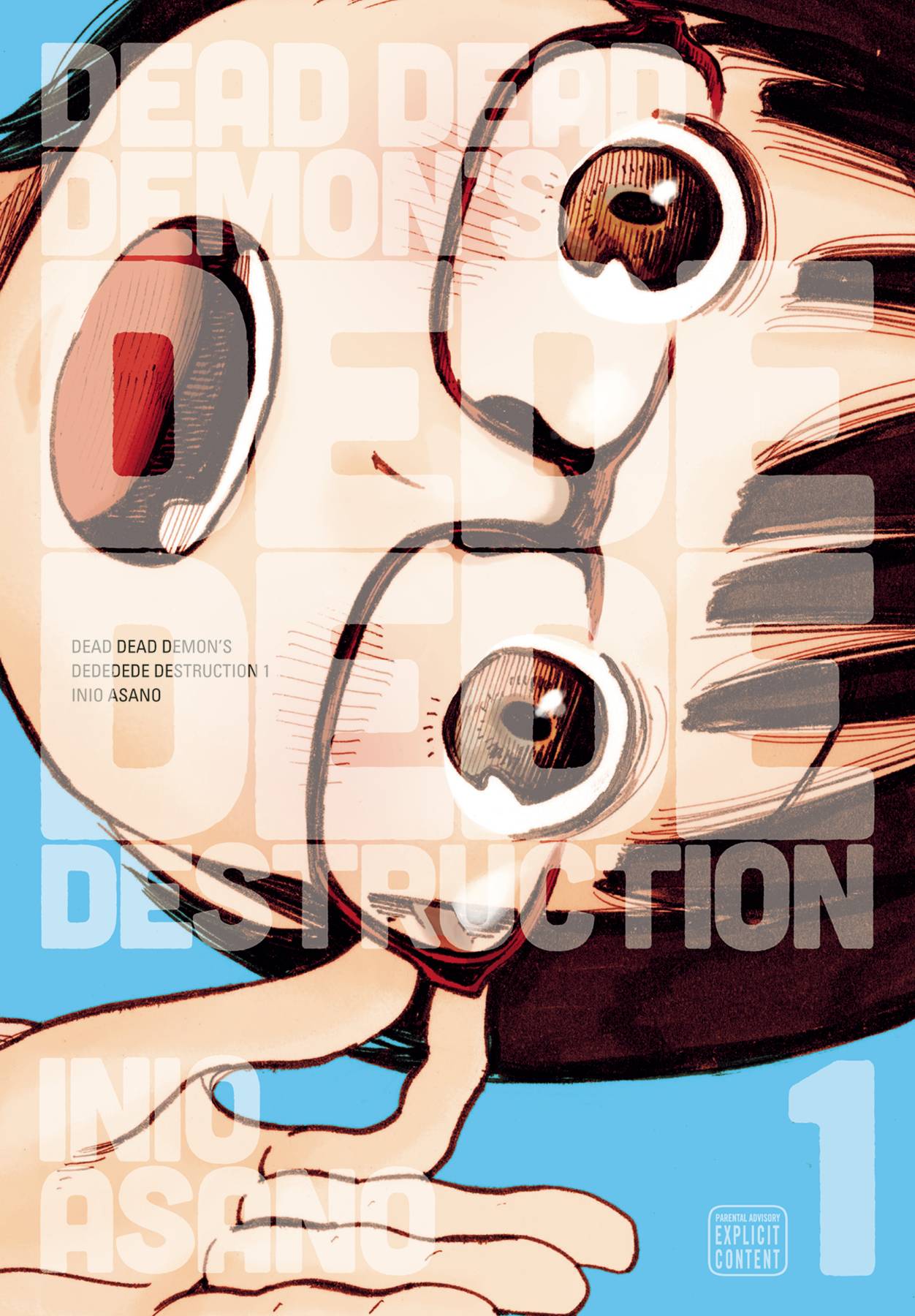 Dead Dead Demon's Dededede Destruction
The Japanese Self Defense Forces are still looking for a way to combat the looming alien threat three years after the invasion, but so far conventional weapons have no effect on the mothership. Maybe it's time to try something unconventional. Meanwhile, Kadode Koyama is in high school. She and her best friend avidly track the aliens' movements on social media and less enthusiastically study for college entrance exams. When the end of the world is overhead, you learn to take it one step at a time.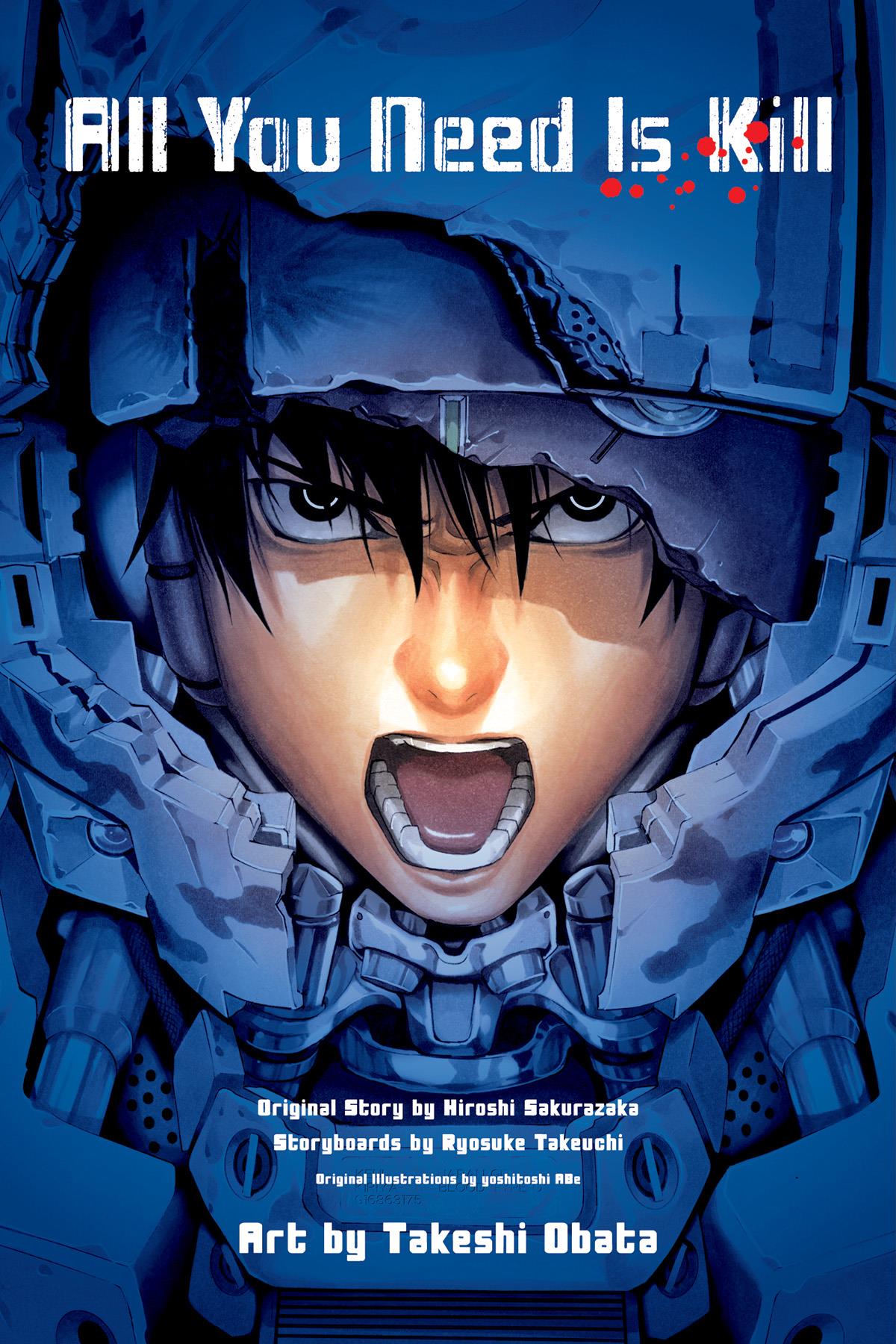 (W) Hiroshi Sakurazaka (A/CA) Takeshi Obata
When the alien Mimics invade, Keiji Kiriya is just one of many recruits shoved into a suit of battle armor called a Jacket and sent out to kill. Keiji dies on the battlefield, only to be reborn each morning to fight and die again and again. On his fifth iteration, he gets a message from a mysterious ally – the female soldier known as the Full Metal Bitch. Is she the key to Keiji's escape or his final death?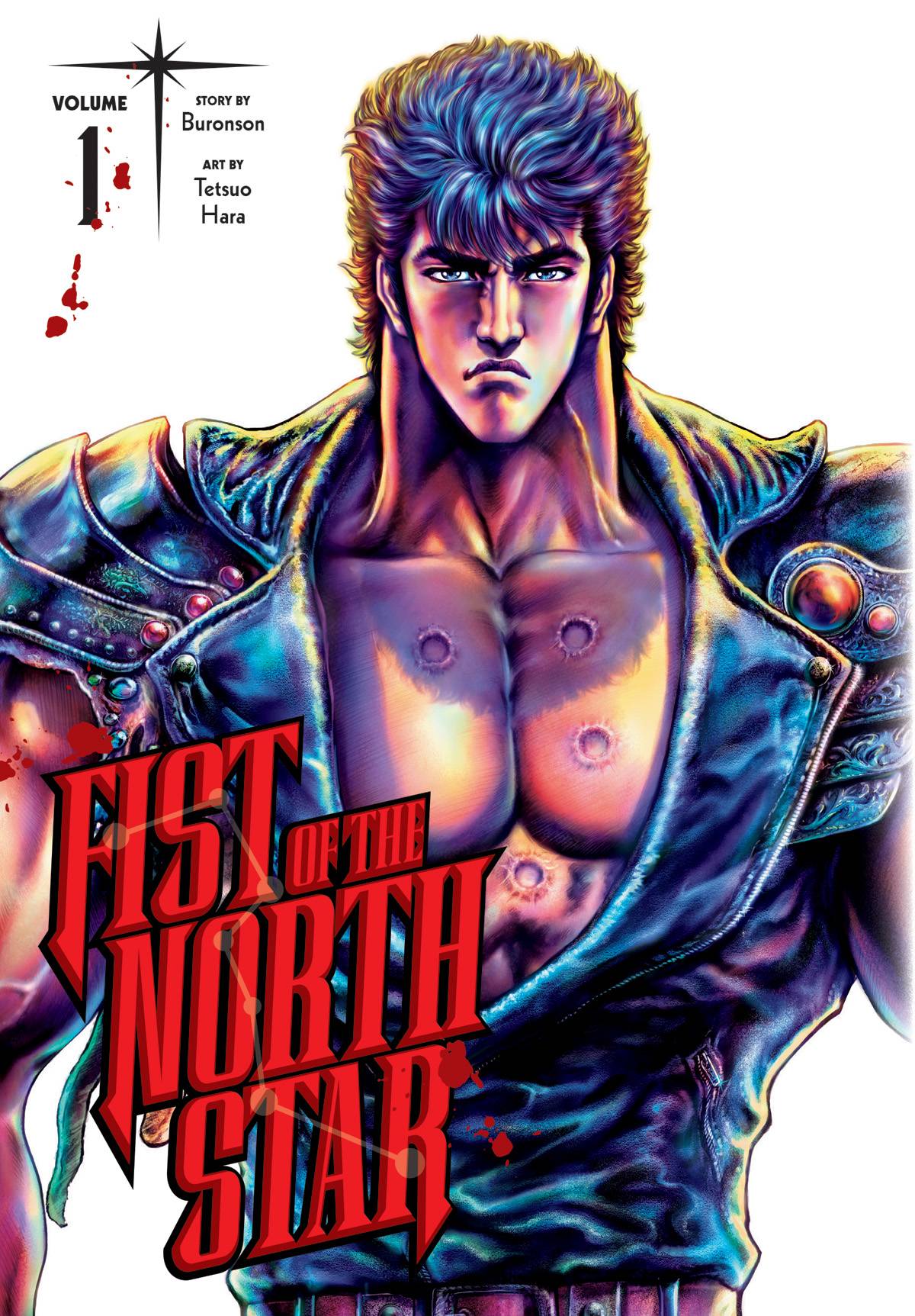 (W) Buronson (A/CA) Tetsuo Hara
In a postapocalyptic world, humanity has risen from the ashes of nuclear war, but only to a nightmare of endless suffering. It is a time of chaos. Gangs of savage marauders and warlords rule the broken ruins of civilization, terrorizing and enslaving the survivors. Life has become a brutal struggle for existence and death the only release.
Two young artists from a small town inspire each other to improve their art and become manga creators. But as they grow up, a terrible tragedy will change their lives forever.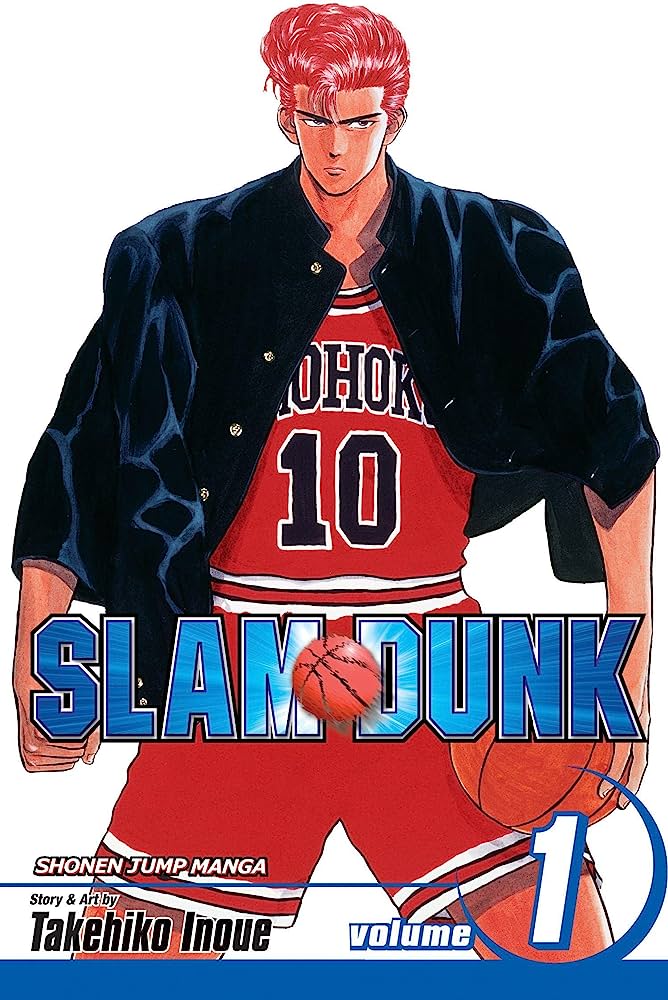 Sakuragi Hanamichi's got no game with girls – none at all! It doesn't help that he's known for throwing down at a moment's notice and always coming out on top. A hopeless bruiser, he's been rejected by 50 girls in a row! All that changes when he meets the girl of his dreams, Haruko, and she's actually not afraid of him! When she introduces him to the game of basketball, his life is changed forever!
Tatsuki Fujimoto Before Chainsaw Man
See the origins of the mad genius who created Chainsaw Man! This short story manga collection features Tatsuki Fujimoto's earliest work. It's rough, it's raw, and it's pure Tatsuki Fujimoto!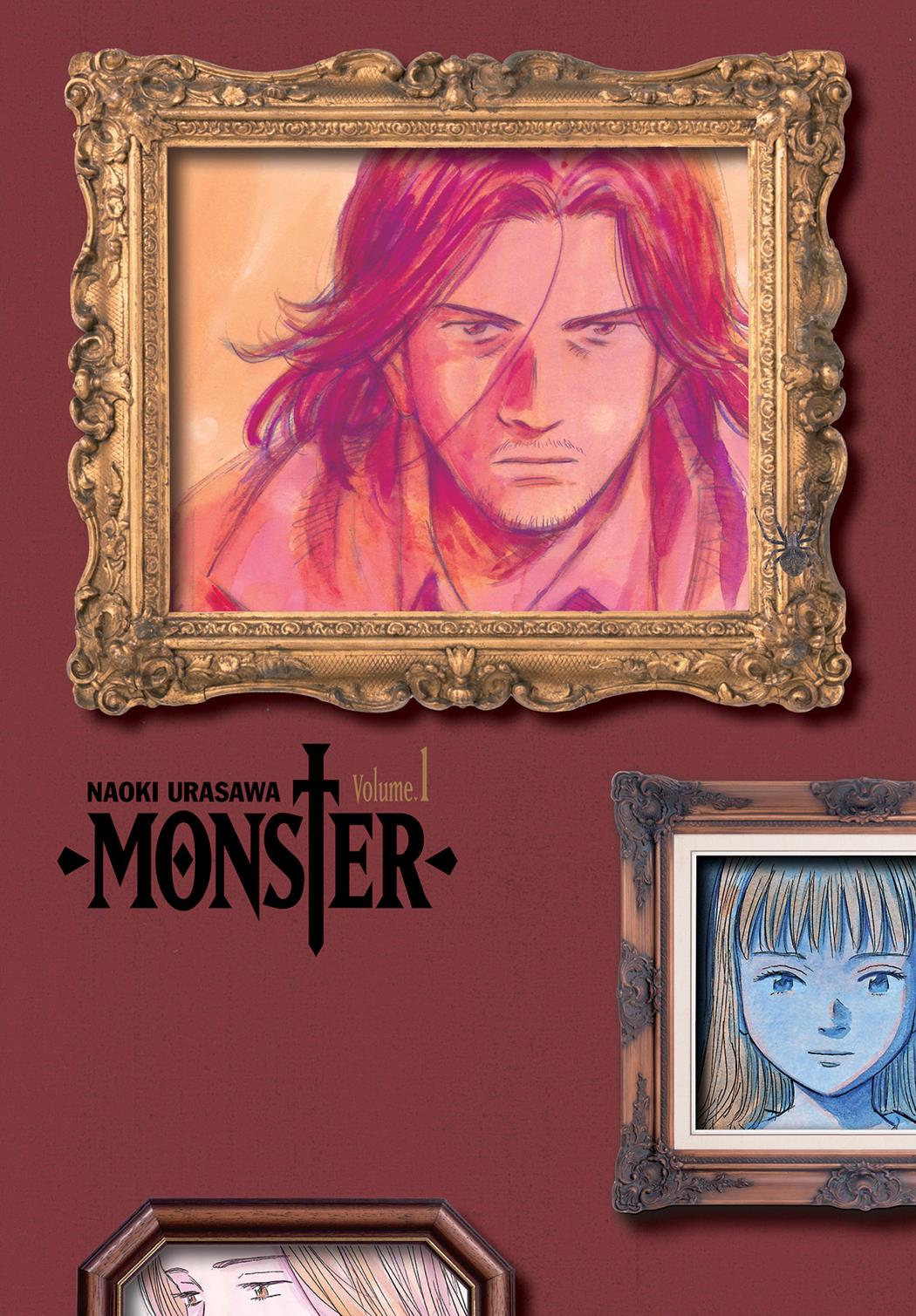 Everyone faces uncertainty at some point in their lives. Even a brilliant surgeon like Kenzo Tenma is no exception. But there's no way he could have known that his decision to stop chasing professional success and instead concentrate on his oath to save peoples' lives would result in the birth of an abomination. The questions of good and evil now take on a terrifyingly real dimension.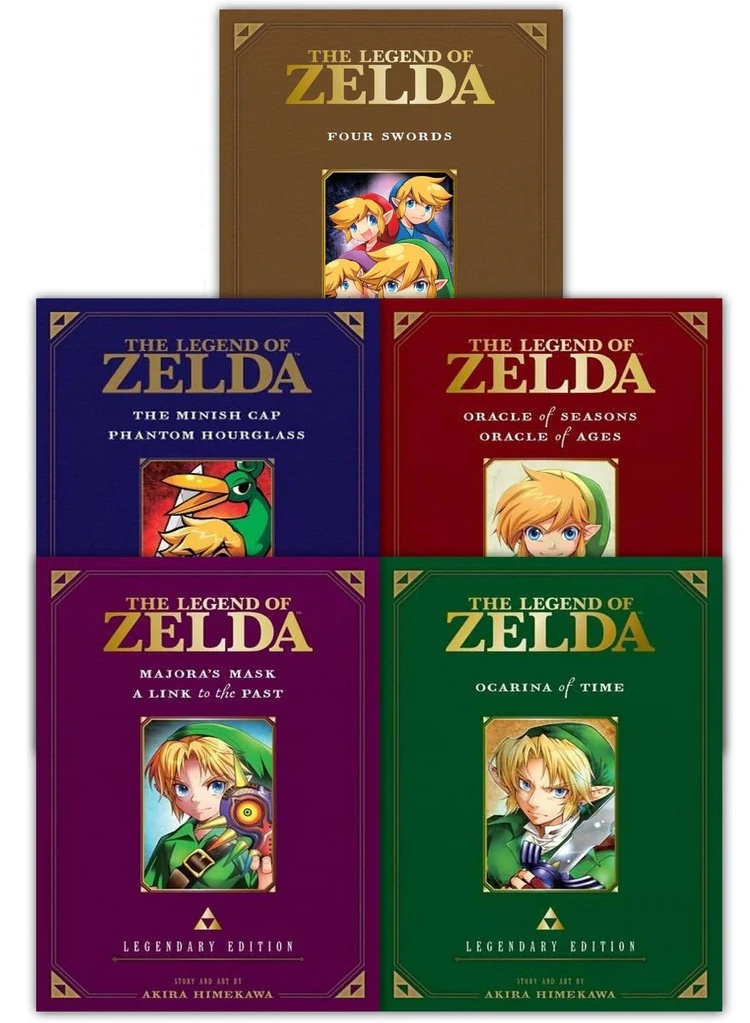 Young Link embarks on a perilous quest to find three spiritual stones that hold the key to the Triforce, the wielder of which will rule the world! Link's plan is to deliver the stones to the Princess of the mystical land of Hyrule, Zelda. But obstacles abound and his long journey has only just begun!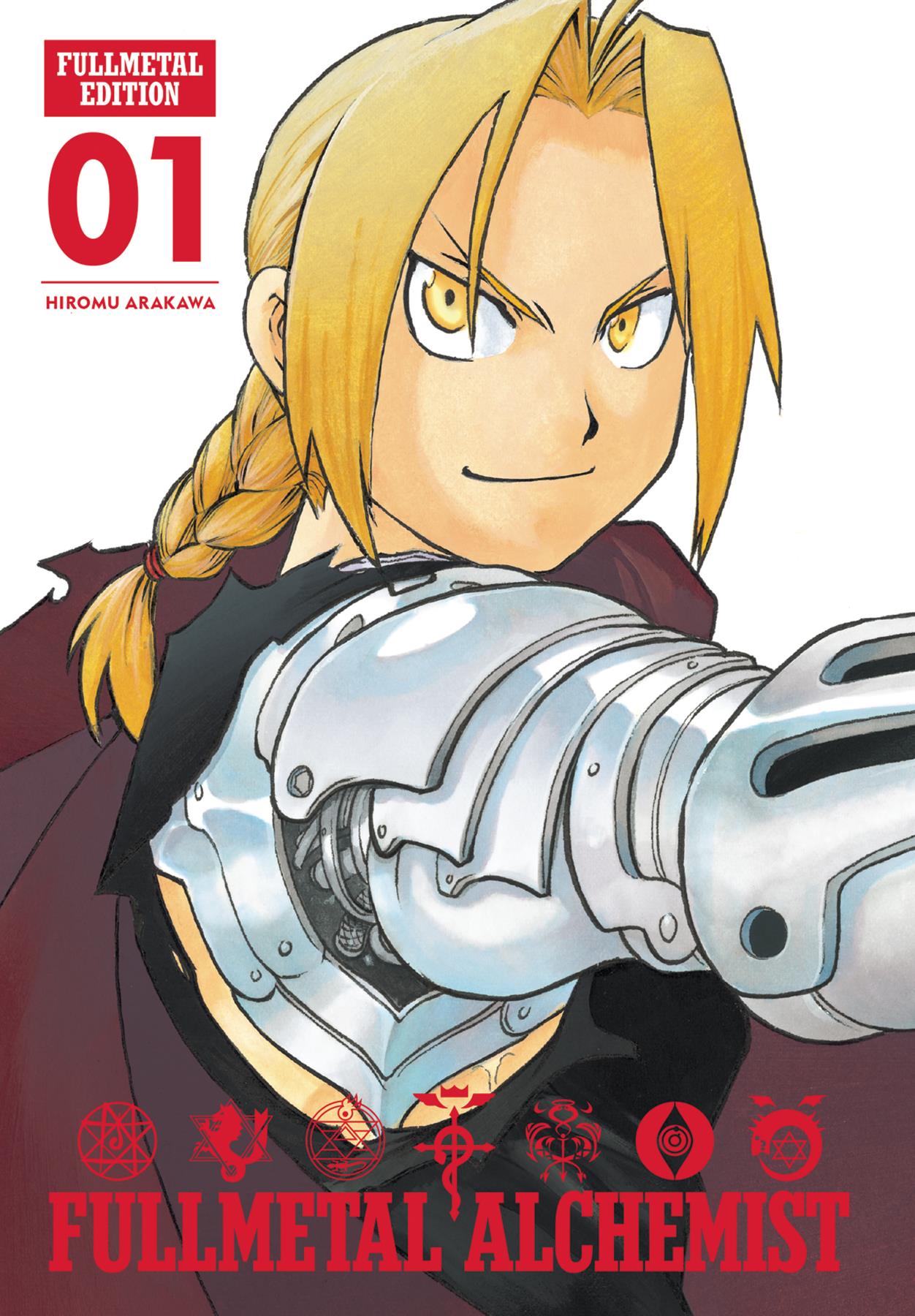 In an alchemical ritual gone wrong, Edward Elric lost his arm and his leg, and his brother Alphonse became nothing but a soul in a suit of armor. Equipped with mechanical "auto-mail" limbs, Edward becomes a state alchemist, seeking the one thing that can restore his and his brother's bodies… the legendary Philosopher's Stone.
In a city so dismal it's known only as "the Hole," a clan of sorcerers have been plucking people off the streets to use as guinea pigs for atrocious "experiments" in the black arts. In a dark alley, Nikaido found Caiman, a man with a reptile head and a bad case of amnesia. To undo the spell, they're hunting and killing the sorcerers in the Hole, hoping that eventually they'll kill the right one.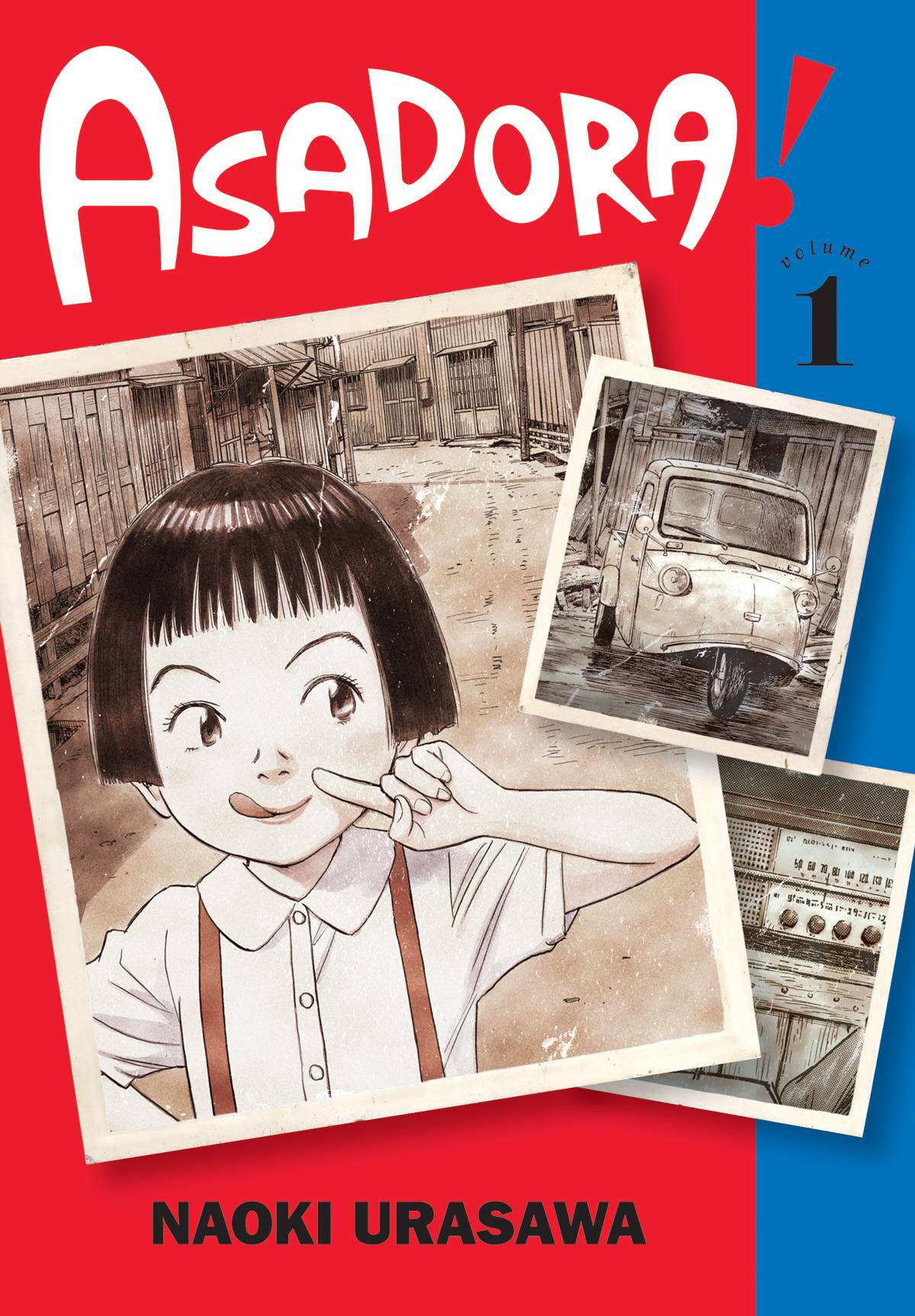 When Asa's mother goes into labor yet again, Asa runs off to find a doctor. But no one bats an eye when she doesn't return-not even as a storm approaches Nagoya. Forgotten yet again, Asa runs into a burglar and tries to stop him on her own, a decision that leads to an unlikely alliance.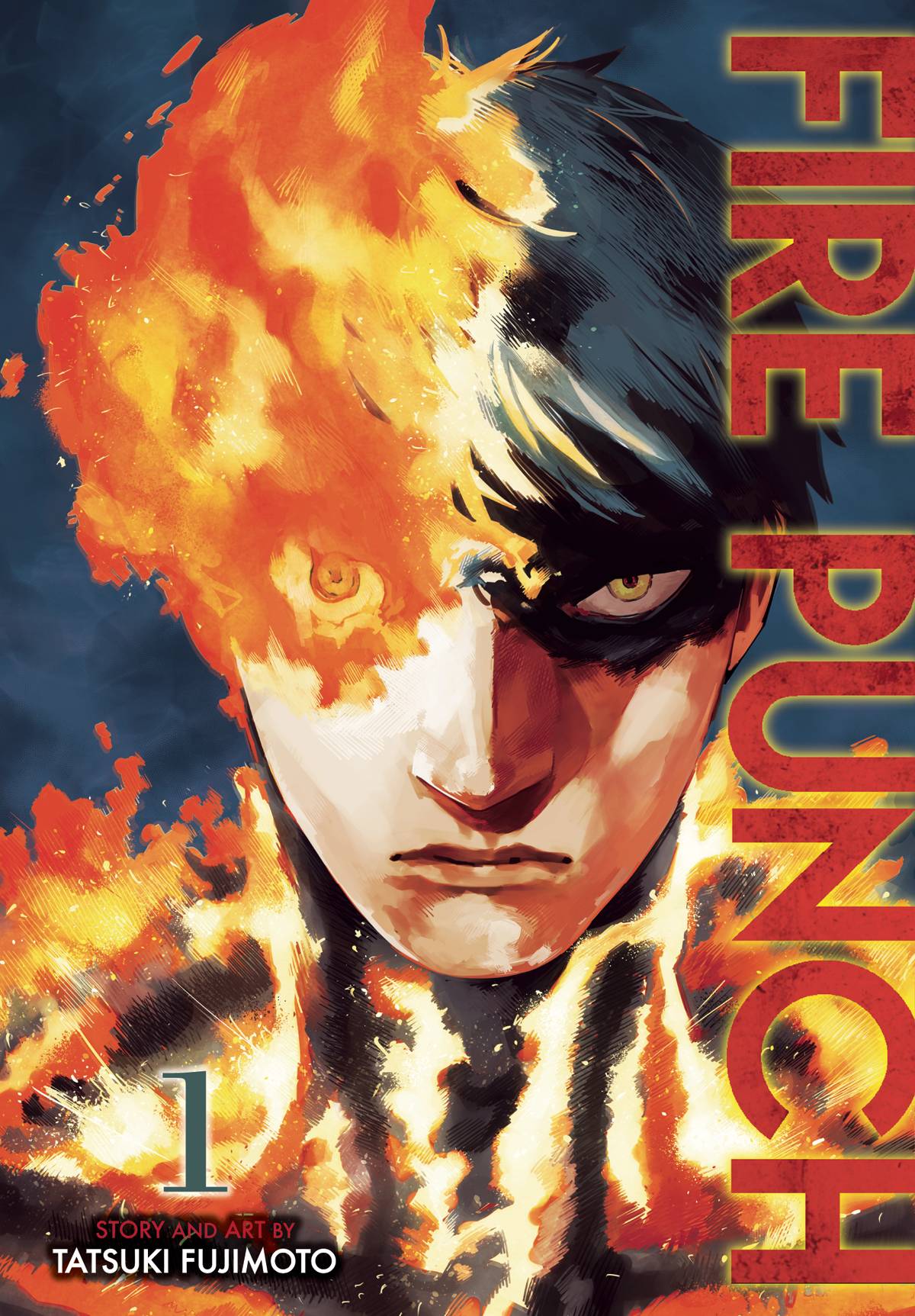 Orphaned siblings Agni and Luna, like the Ice Witch who cursed their world, are two of the "blessed," humans who hold special abilities. However, not all who are blessed are friendly, and after another of their kind attacks him and decimates his village, Agni fights to survive, vowing revenge.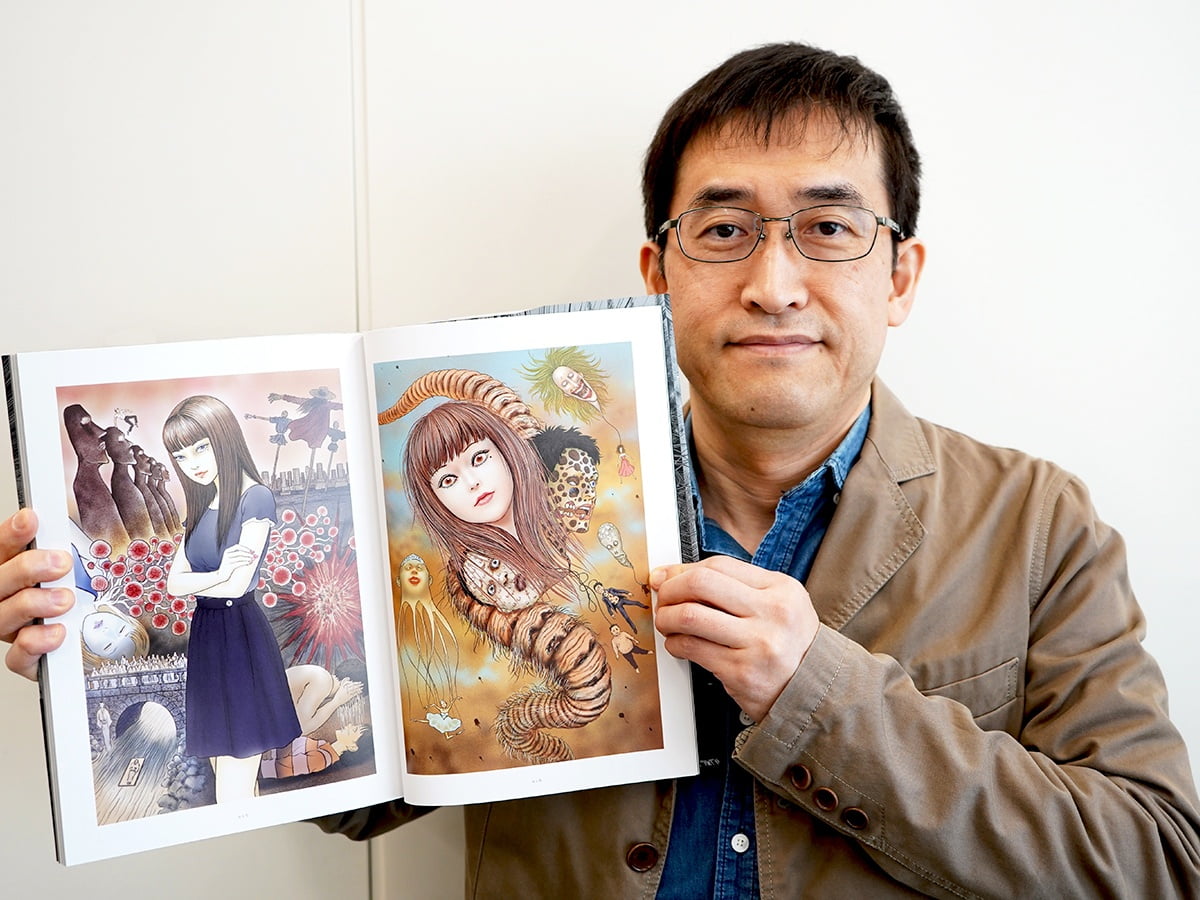 At the time of writing this includes the following collected editions of Junji Ito's work:
Uzumaki
Tomie
Gyo
Remina
Fragments of Horror
Smashed
Shiver
Frankenstein
No Longer Human
Venus In The Blind Spot
Lovesickness
Deserter
The Liminal Zone
Tombs
Sensor
Black Paradox
Soichi
Mimi's Tales of Terror
(W) Naoki Urasawa, Osamu Tezuka (A/CA) Naoki Urasawa
In a distant future where sentient humanoid robots pass for human, someone or some thing is out to destroy the seven great robots of the world. Europol's top detective Gesicht is assigned to investigate these mysterious robot serial murders–the only catch is that he himself is one of the seven targets.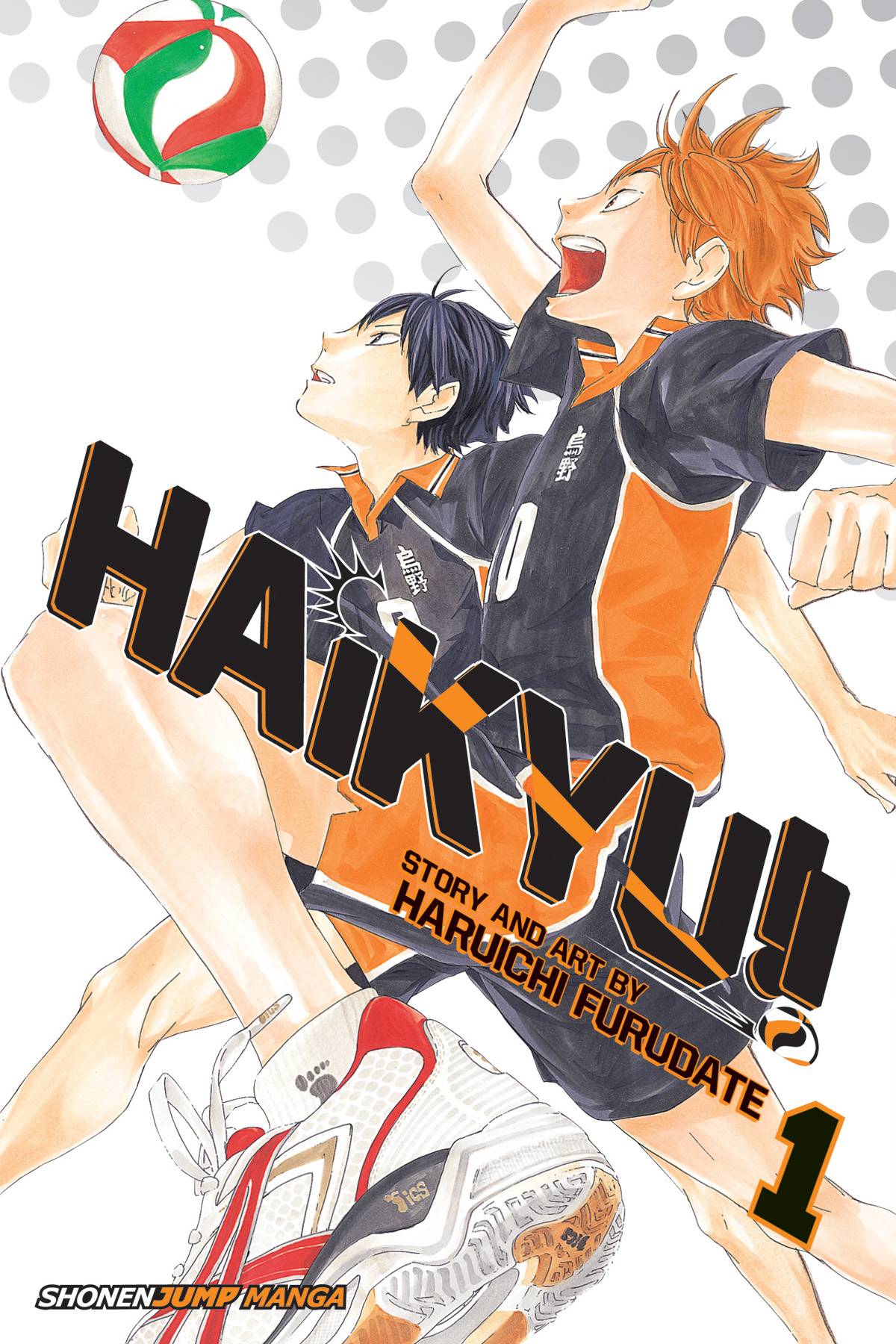 After losing his first and last volleyball match against Tobio Kageyama, the King of the Court, Shoyo Hinata swears to become his rival after graduating middle school. But what happens when the guy who is supposed to be his rival ends up being his teammate?!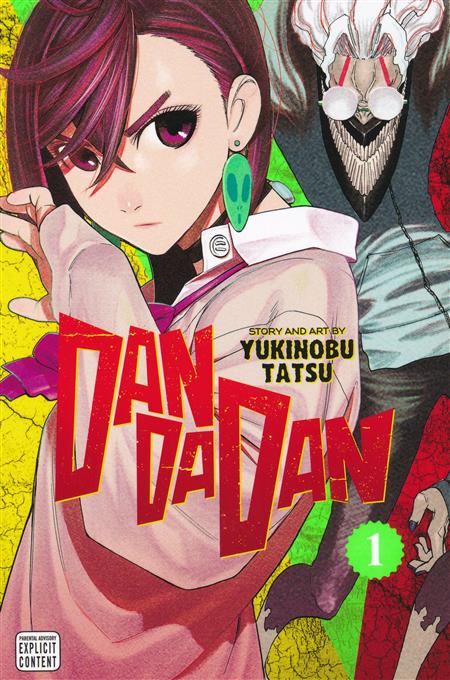 Momo Ayase strikes up an unusual friendship with her school's UFO fanatic, whom she nicknames "Okarun" because he has a name that is not to be said aloud. While Momo strongly believes in spirits, she thinks aliens are nothing but nonsense. Her new friend, however, thinks quite the opposite. To settle matters, the two set out to prove each other wrong-Momo to a UFO hotspot and Okarun to a haunted tunnel! What unfolds next is a beautiful story of young love… and oddly horny aliens and spirits?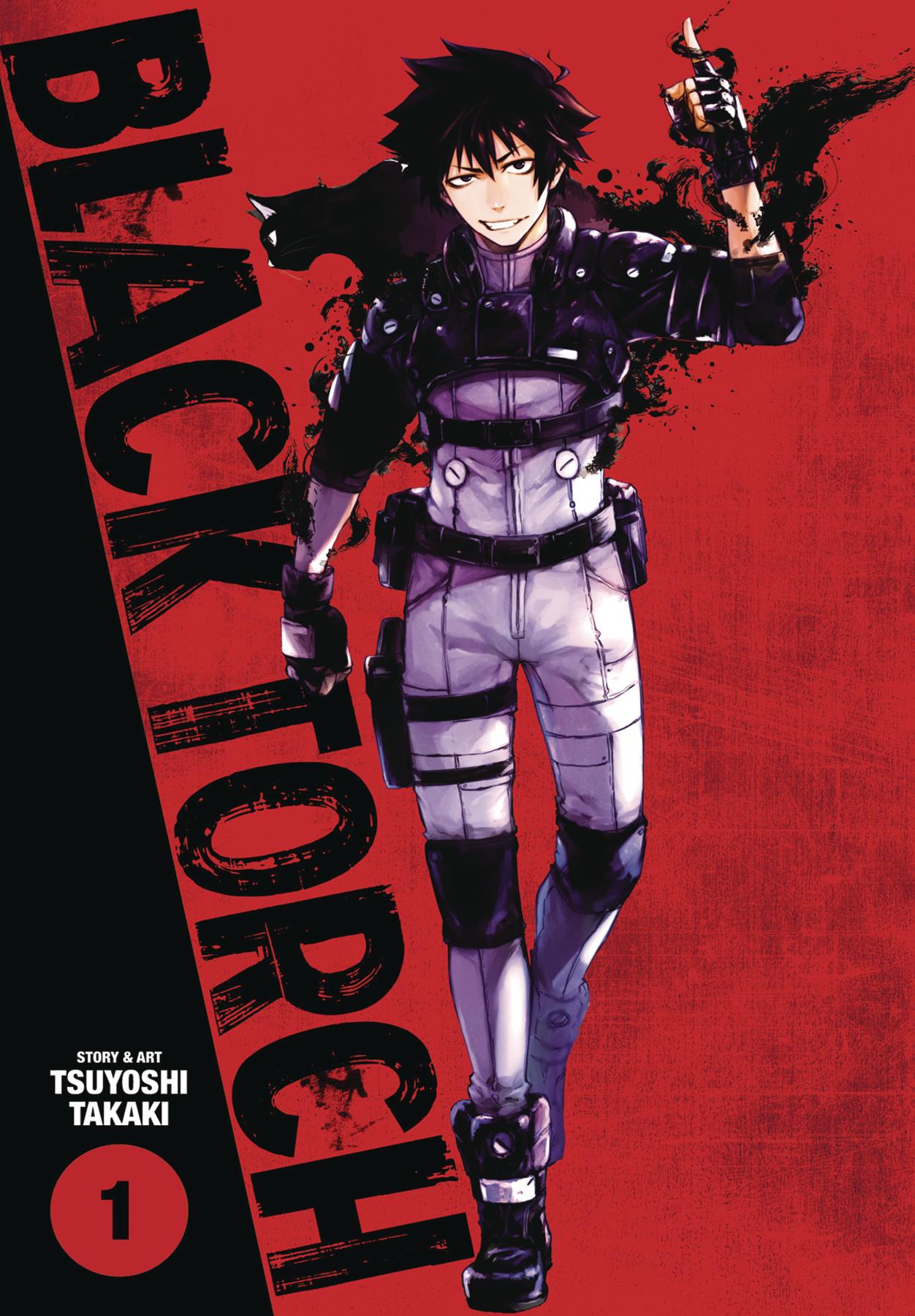 Although he may appear rough-and-tumble, Jiro Azuma's compassionate side emerges when it comes to the furry critters he can communicate with. But Jiro's soft spot for animals gets him in major trouble when a suspicious stray cat fuses with him, granting him exceptional power but also dragging him into humanity's hidden battle against powerful Japanese spirits, mononoke.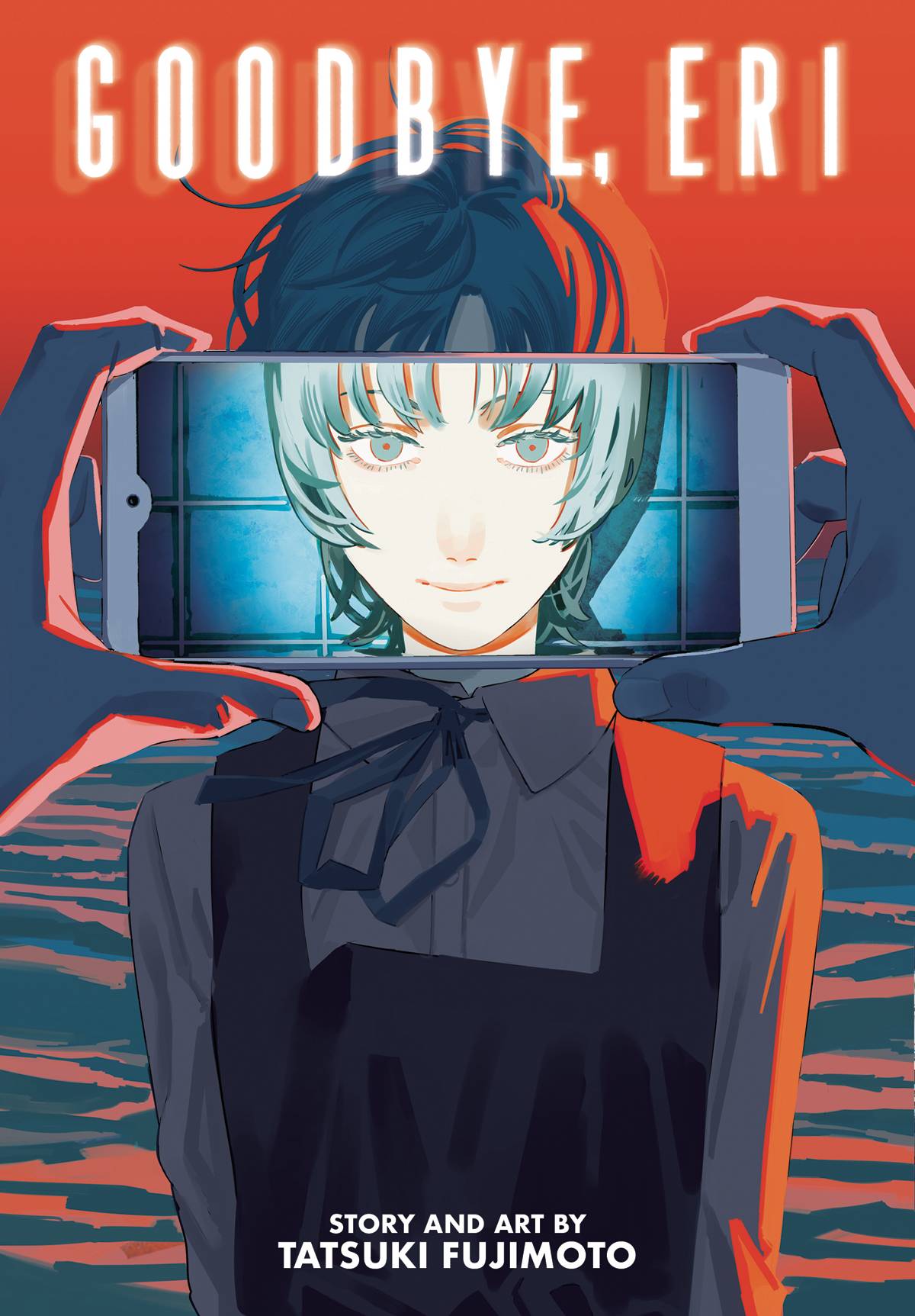 From the mad genius behind Chainsaw Man and Look Back comes a new story about coping with loss. Yuta's moviemaking career started with the request from his mother to record her final moments. But after her death, Yuta meets a mysterious girl named Eri who takes his life in new directions. The two begin creating a movie together, but Eri harbors an explosive secret.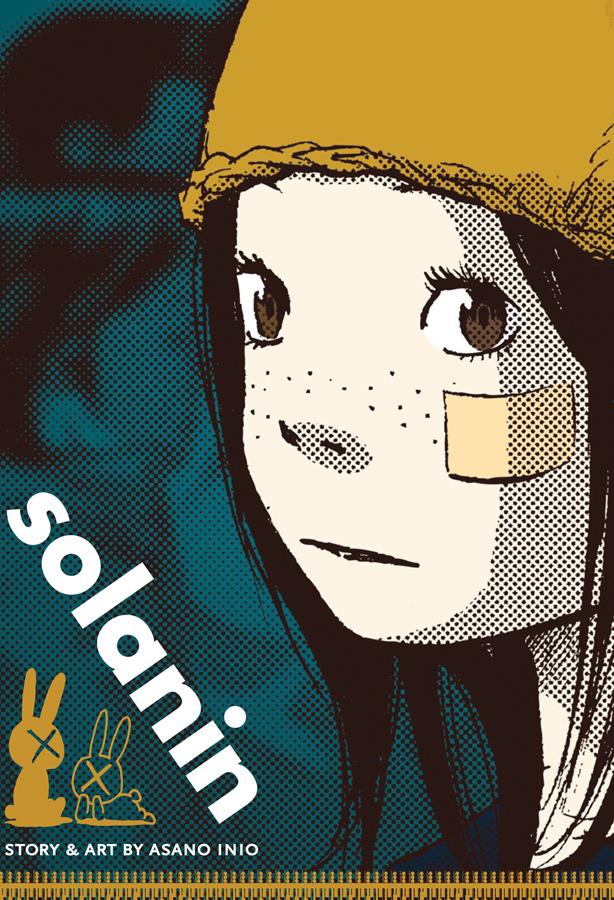 Meiko Inoue is a recent college grad working as an office lady in a job she hates. Her boyfriend Naruo is permanently crashing at her apartment because his job as a freelance illustrator doesn't pay enough for rent. And her parents in the country keep sending her boxes of veggies that just rot in her fridge. Straddling the line between her years as a student and the rest of her life, Meiko struggles with the feeling that she's just not cut out to be a part of the real world.
Shy Ken Kaneki is thrilled to go on a date with the beautiful Rize. But it turns out that she's only interested in his body–eating it, that is. When a morally questionable rescue transforms him into the first half-human half-Ghoul hybrid, Ken is drawn into the dark and violent world of Ghouls, which exists alongside our own.
Frieren: BEYOND JOURNEYS END
(W) Kanehito Yamada (A) Tsukasa Abe
Elf mage Frieren and her courageous fellow adventurers have defeated the Demon King and brought peace to the land. With the great struggle over, they all go their separate ways to live a quiet life. But as an elf, Frieren, nearly immortal, will long outlive the rest of her former party. How will she come to terms with the mortality of her friends? How can she find fulfillment in her own life, and can she learn to understand what life means to the humans around her? Frieren begins a new journey to find the answer.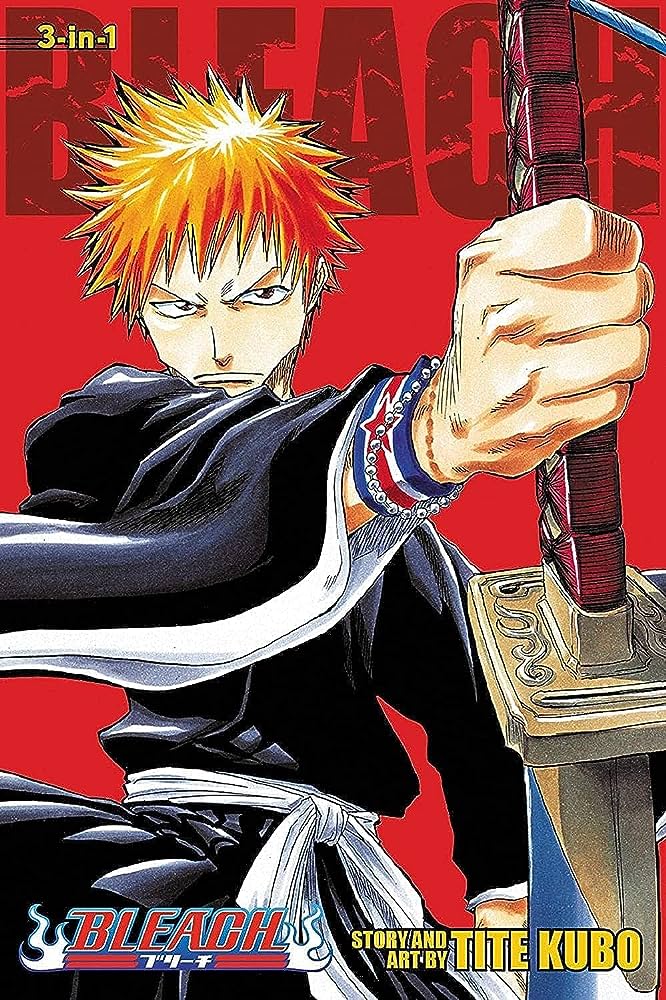 Ichigo Kurosaki has always been able to see ghosts, but this ability doesn't change his life nearly as much as his close encounter with Rukia Kuchiki, a Soul Reaper and member of the mysterious Soul Society. While fighting a Hollow, an evil spirit that preys on humans who display psychic energy, Rukia attempts to lend Ichigo some of her powers so that he can save his family; but much to her surprise, Ichigo absorbs every last drop of her energy. Now a full-fledged Soul Reaper himself, Ichigo quickly learns that the world he inhabits is one full of dangerous spirits, and along with Rukia–who is slowly regaining her powers–it's Ichigo's job to protect the innocent from Hollows and help the spirits themselves find peace. The paranormal action-adventure begins now!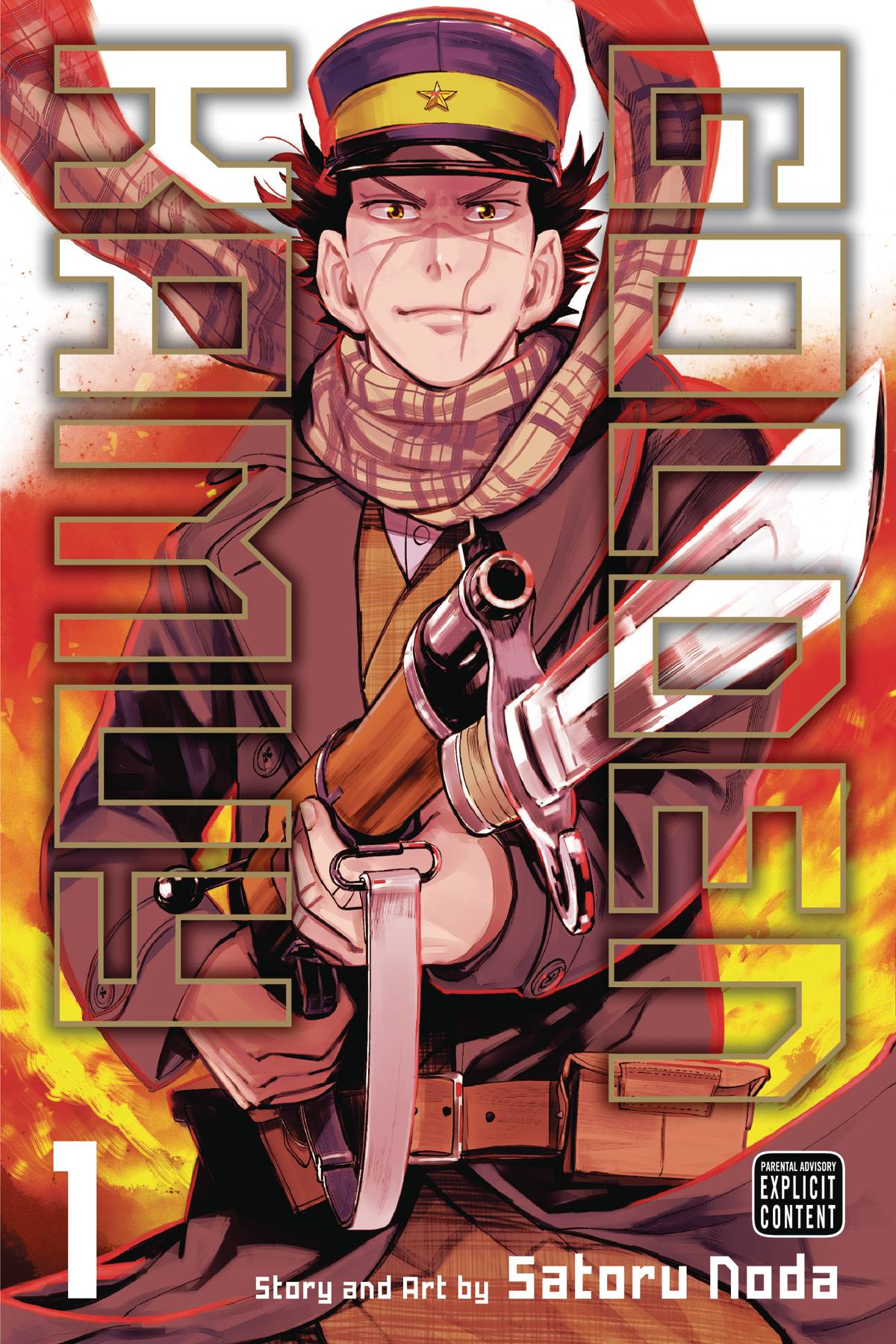 In the early twentieth century, Russo-Japanese War veteran Saichi "Immortal" Sugimoto scratches out a meager existence during the post-war gold rush on the wild frontier of Hokkaido. When he stumbles across a map to a fortune in hidden Ainu gold, he sets off on a treacherous quest to find it. But Sugimoto is not the only interested party, and everyone who knows about the gold will kill to possess it! Faced with the harsh conditions of the northern wilderness, ruthless criminals and rogue Japanese soldiers, Sugimoto will need all his skills and luck-and the help of an Ainu girl named Asirpa-to survive.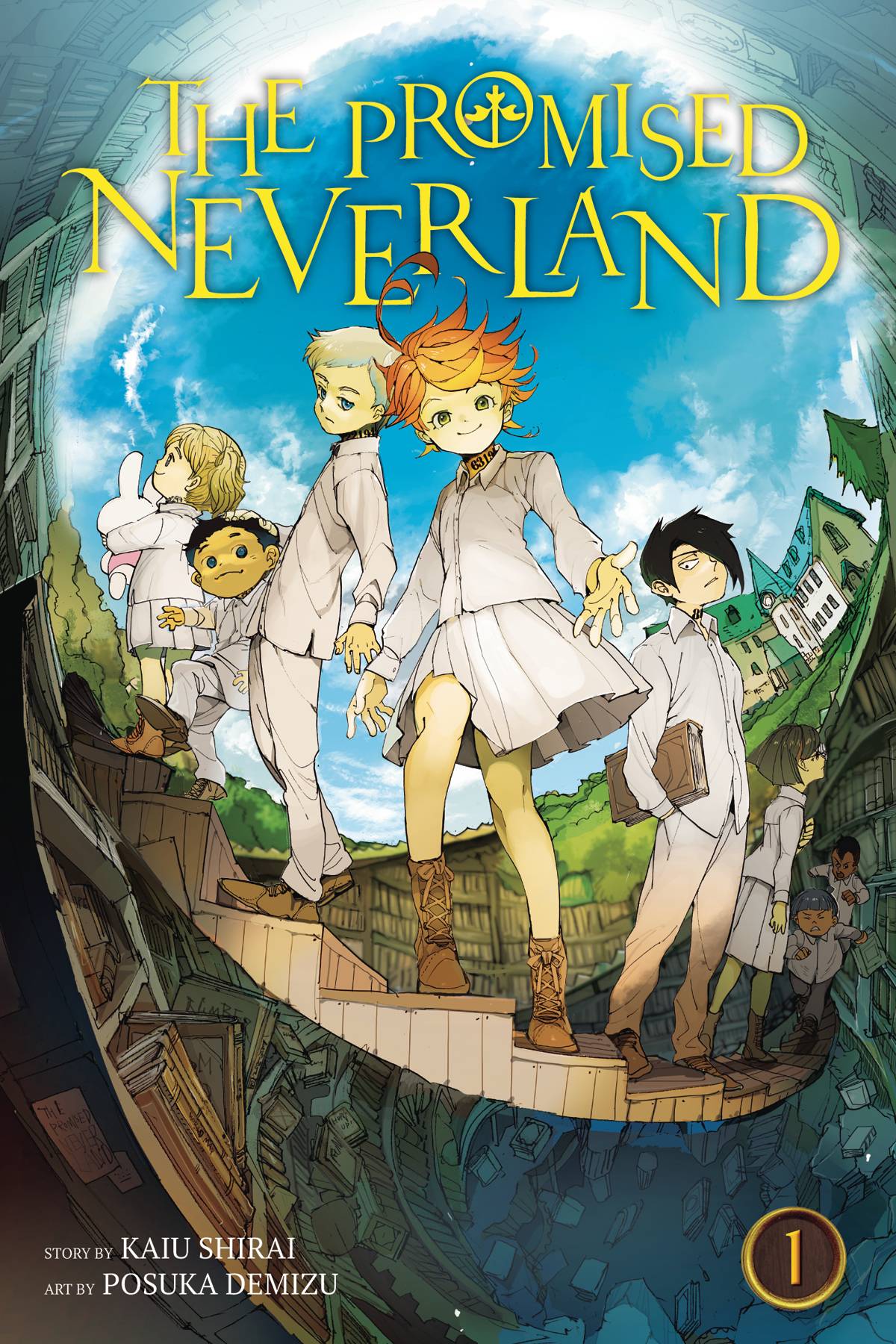 (W) Kaiu Shirai (A/CA) Posuka Demizu
Emma, Norman and Ray are the brightest kids at the Grace Field House orphanage. And under the care of the woman they refer to as "Mom," all the kids have enjoyed a comfortable life. One day, though, Emma and Norman uncover the dark truth of the outside world they are forbidden from seeing. The children of the orphanage are being raised as food for monsters, and their loving caretaker is behind it all! Emma and the others plan their escape, but can they make it out before it's too late…?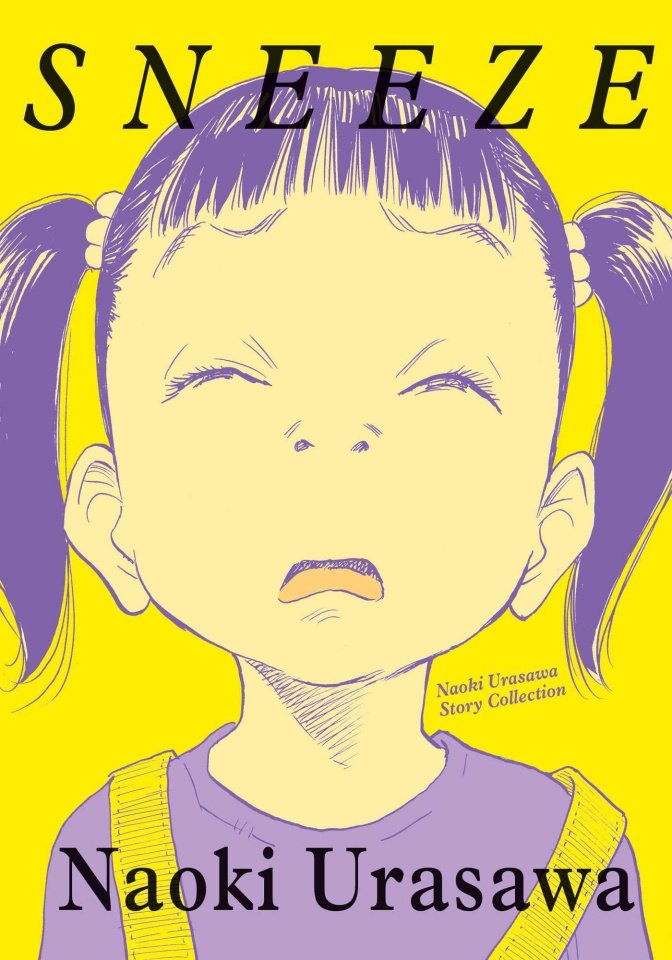 Urasawa's characters confront fantastical elements ranging from psychic powers, to alien visitors to planet Earth, to attacks by giant monsters. On the flip side, the author philosophizes about his real-world experiences with the wild and wacky international music scene. Plus, a classic, funny animal tale, in Urasawa's inimitable style!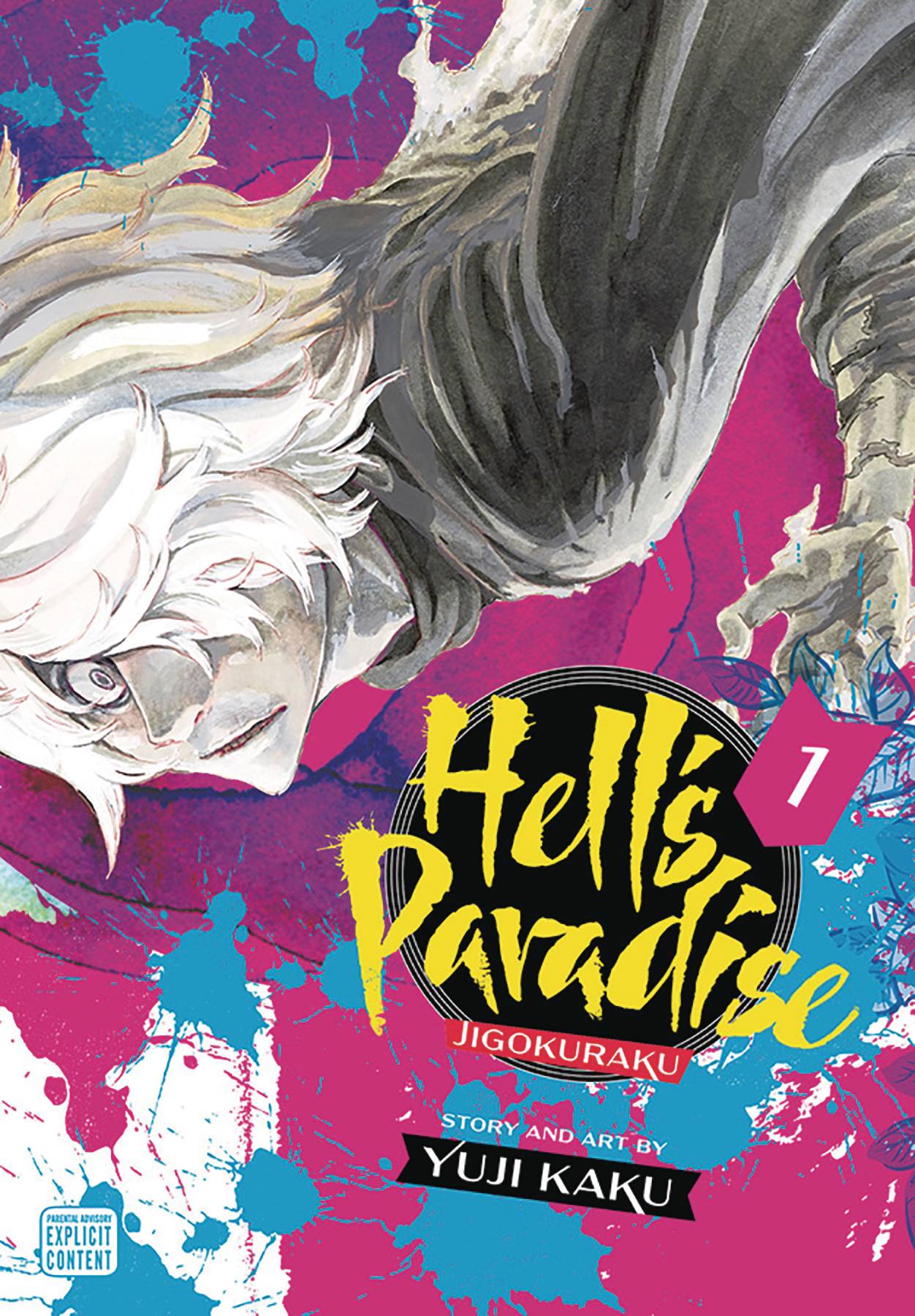 Hell's Paradise: Jigokuraku
Gabimaru the Hollow is on death row for crimes committed as an assassin when he's made an offer: die in prison, or travel to a mysterious island to locate the elixir of immortality for the shogun. He soon finds himself trapped on an island full of otherworldly creatures, rival criminals and ruthless executioners eager to take the head of any criminal who steps out of line.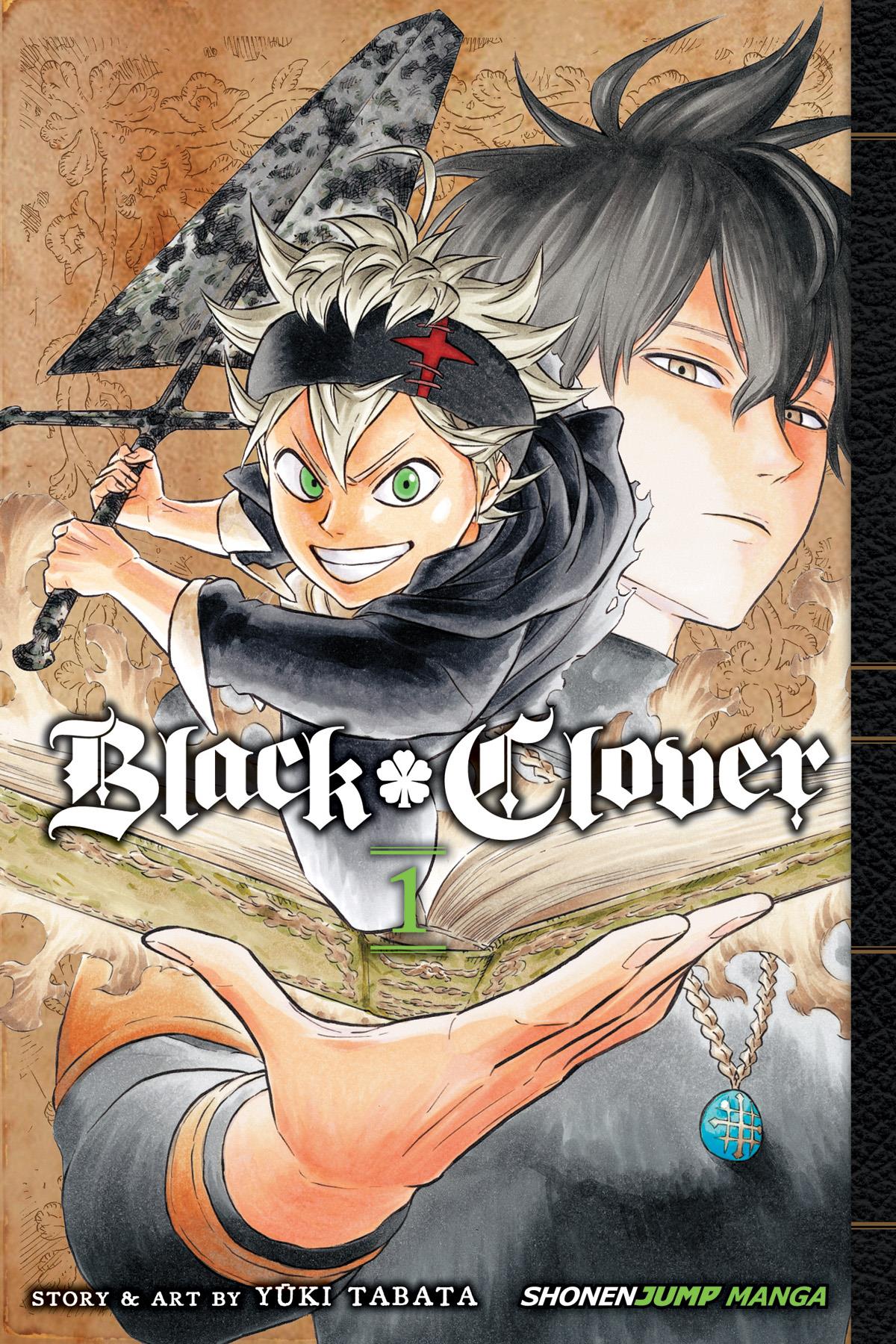 Young Asta was born with no magic ability in a world where magic is everything. In order to prove his strength and keep a promise with his friend, Asta dreams of becoming the greatest mage in the land, the Wizard King!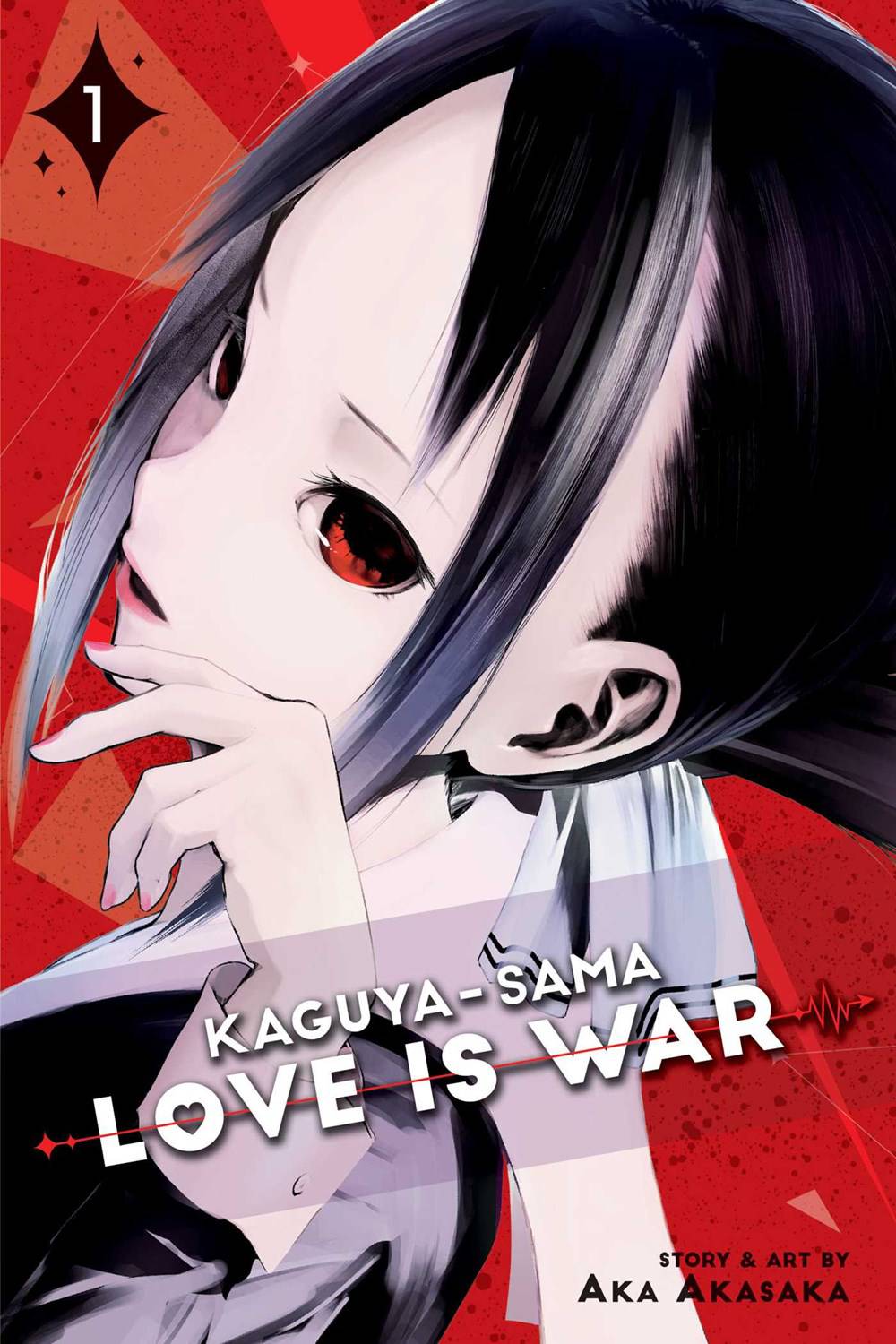 Kaguya Shinomiya and Miyuki Shirogane are two geniuses who stand atop their prestigious academy's student council, making them the elite among elite. But it's lonely at the top and each has fallen for the other. There's just one huge problem standing in the way of lovey-dovey bliss-they're both too prideful to be the first to confess their romantic feelings and thus become the "loser" in the competition of love! And so begins their daily schemes to force the other to confess first!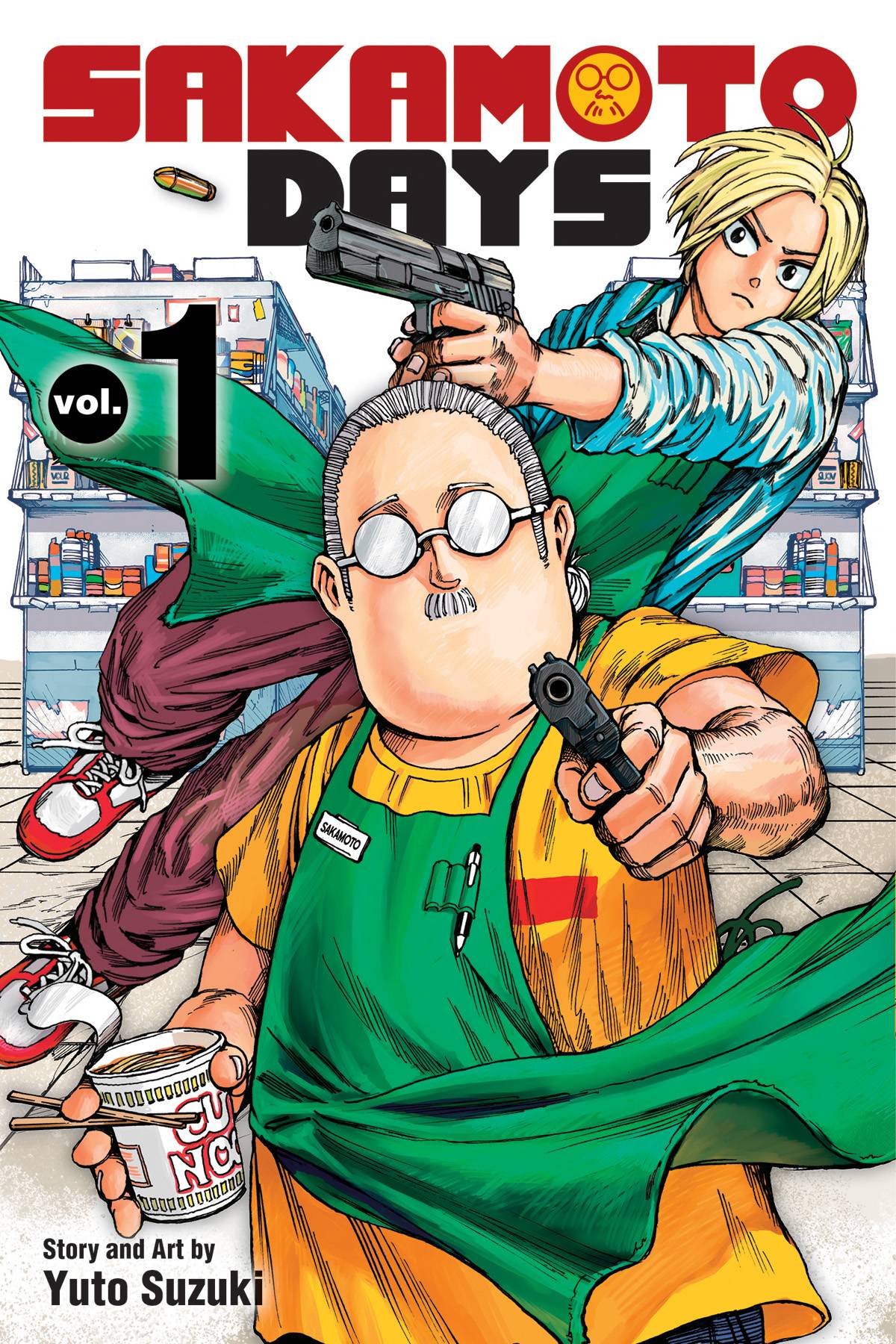 Taro Sakamoto was once a legendary hit man considered the greatest of all time. Bad guys feared him! Assassins revered him! But then one day he quit, got married, and had a baby. He's now living the quiet life as the owner of a neighborhood store, but how long can Sakamoto enjoy his days of retirement before his past catches up to him?!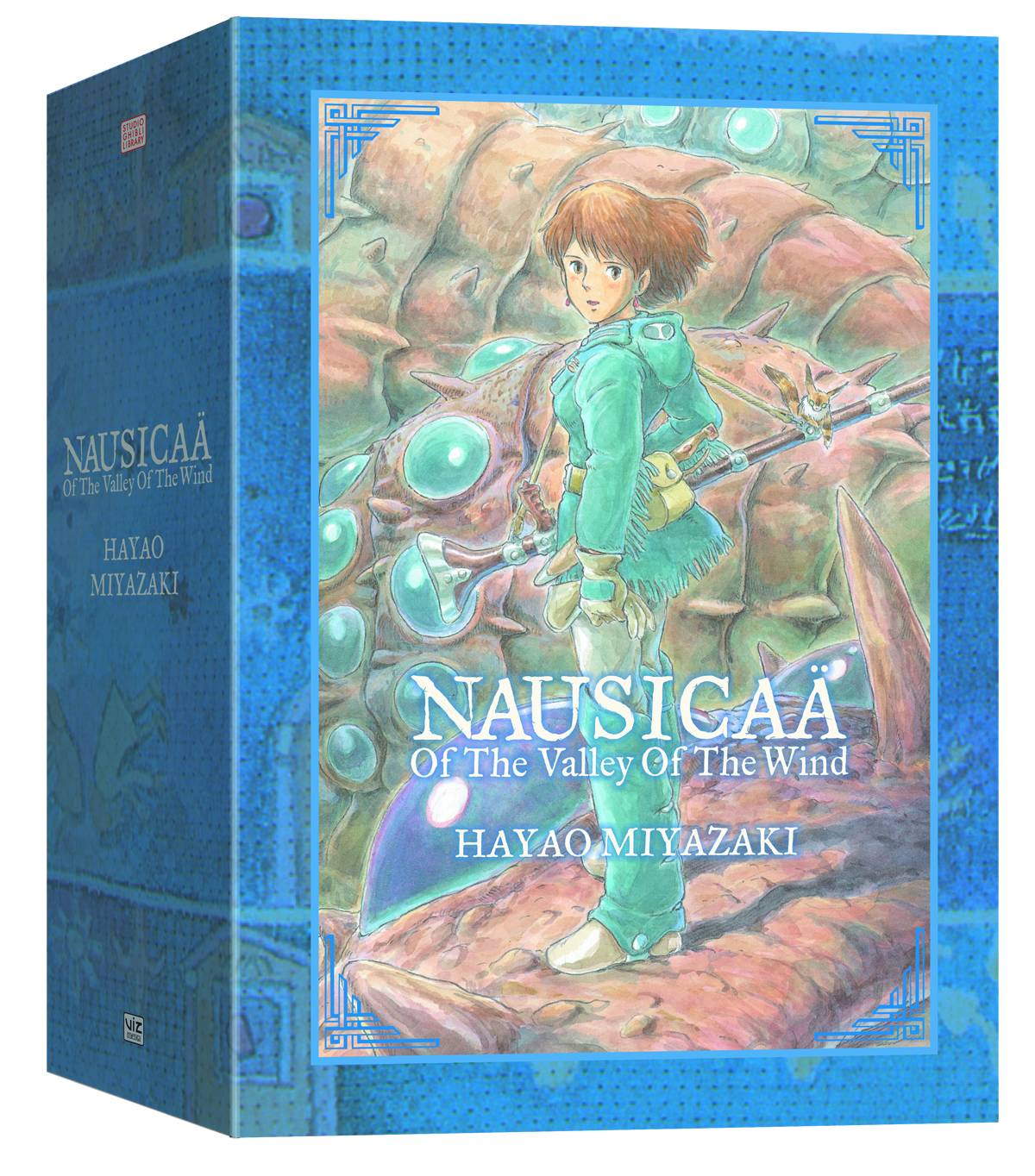 Nausicaä of the Valley of the Wind
Hayao Miyazaki's Nausicaä of the Valley of the Wind, based on his own manga, was released in 1984 and has been a cult classic ever since. In a long-ago war, humankind set off a devastating ecological disaster. The earth is slowly submerging beneath the expanding Sea of Decay, an enormous toxic forest that creates mutant insects and poisonous spores. Beyond the sea lies the Valley of the Wind, a kingdom of barely 500 citizens and home to Nausicaä, who risks everything to save her people and bring peace and health to the valley.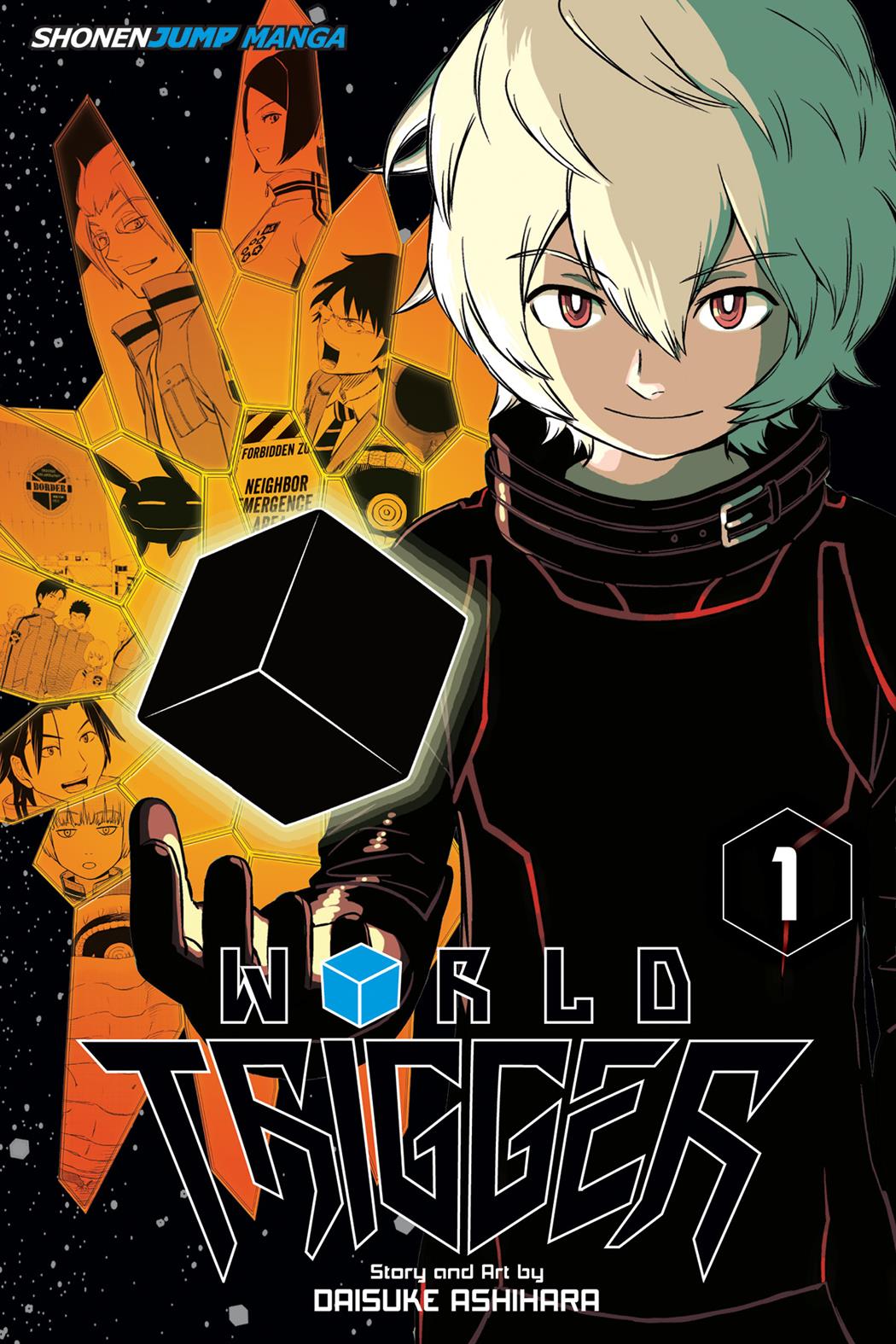 Upstanding Osamu always does the right thing, whether it means pitching in to save Earth after school or turning the other cheek to bullies. But when he meets a feisty humanoid Neighbor named Yuma, everything that he thinks is right is turned on its head. Can the two natural enemies ever become friends?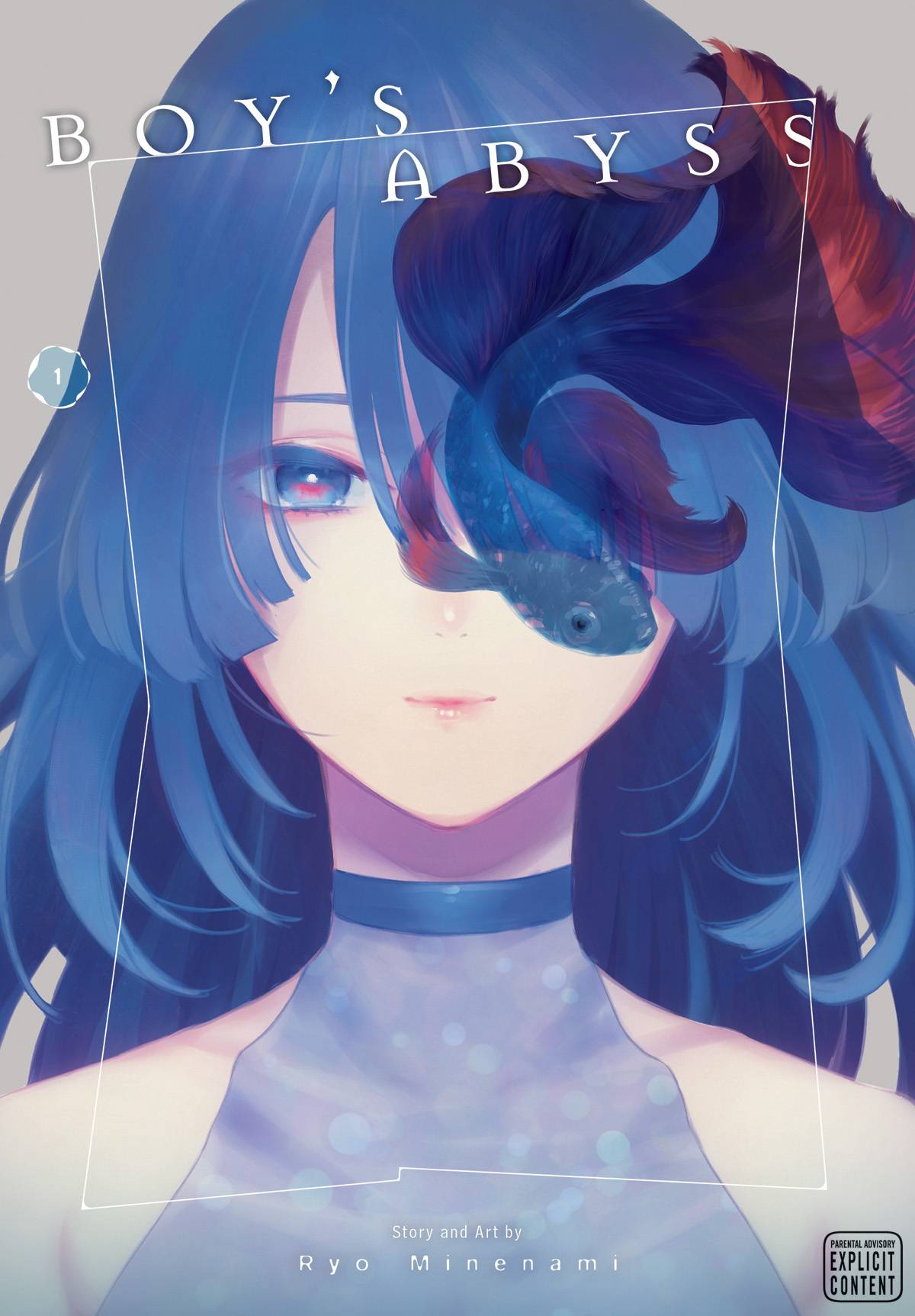 Reiji's life is as miserable as the small town he can't escape. The most interesting thing that's ever happened there is a double suicide down by the river. Does Reiji have any power over his fate, or will he too fall into the abyss?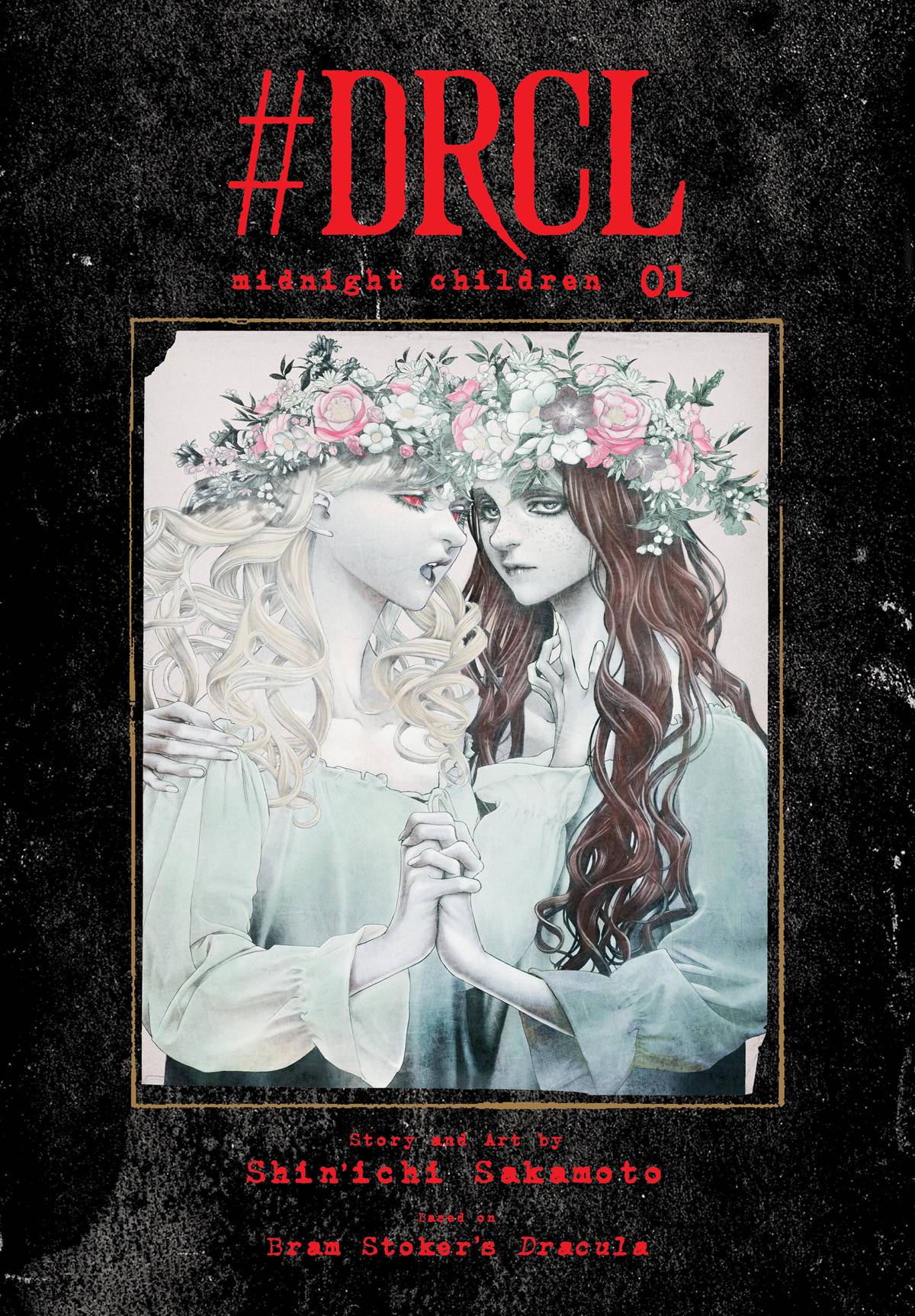 The work of the devil dashes Russian cargo ship the Demeter upon the cliffs of Whitby Harbor, unleashing a demonic plague onto the unsuspecting students of Whitby School. Meanwhile, Mina struggles to find her place as the only girl at the male-dominated academy. She will have to prove herself when this unspeakable evil lays claim to her beloved companion Lucy Westerna.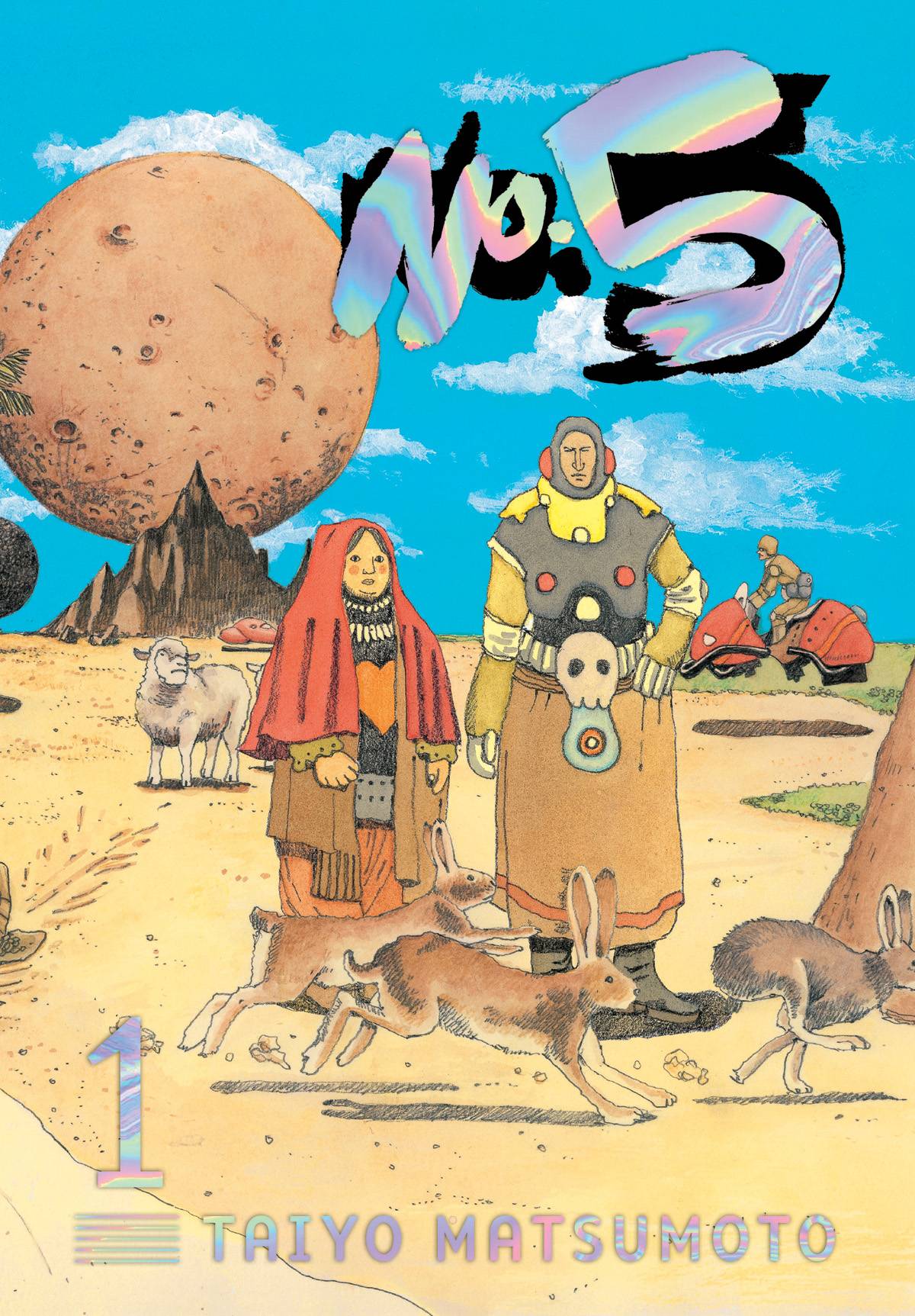 In a world where most of the earth has become a harsh desert, the Rainbow Council of the Peace Corps has a growing crisis on its hands. No. 5, one member of a team of superpowered global security guardians and a top marksman, has gone rogue. Now the other guardians have to hunt down No. 5 and his mysterious companion, Matryoshka. But why did No. 5 turn against the council, and what will it mean for the future of the world?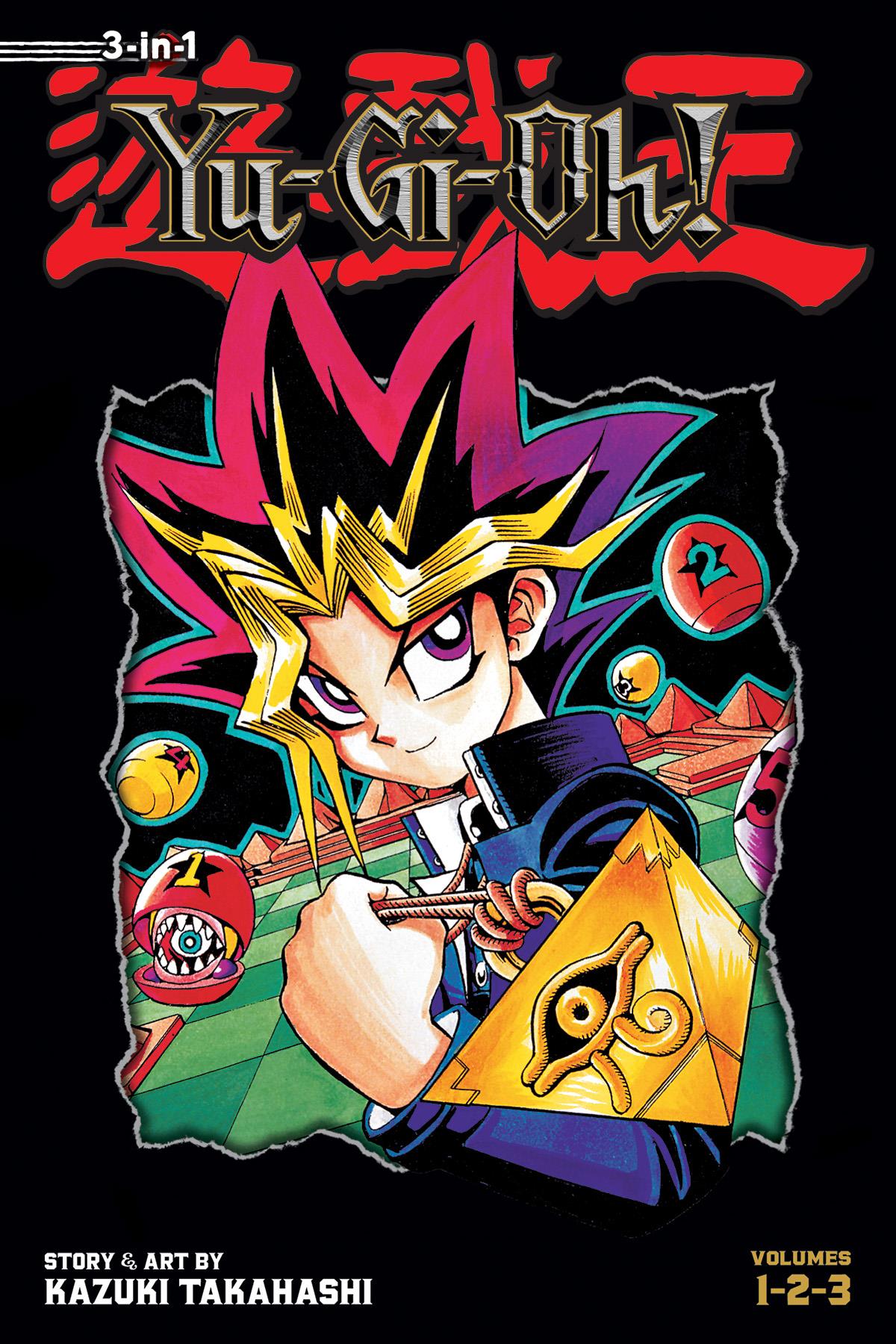 Let the games begin! Meet Seto Kaiba, master of the world's most dangerous collectible card game. When Kaiba discovers that Yugi's grandfather owns the incredibly rare "Blue-Eyes White Dragon" card, he will stop at nothing to get it… even if he has to duel with Yugi's dark alter ego Yu-Gi-Oh! Then, out of the sands of Egypt, the mystic Shadi has come to test Yugi's powers, which will give Yugi his greatest challenge yet. If he loses, his best friends will die!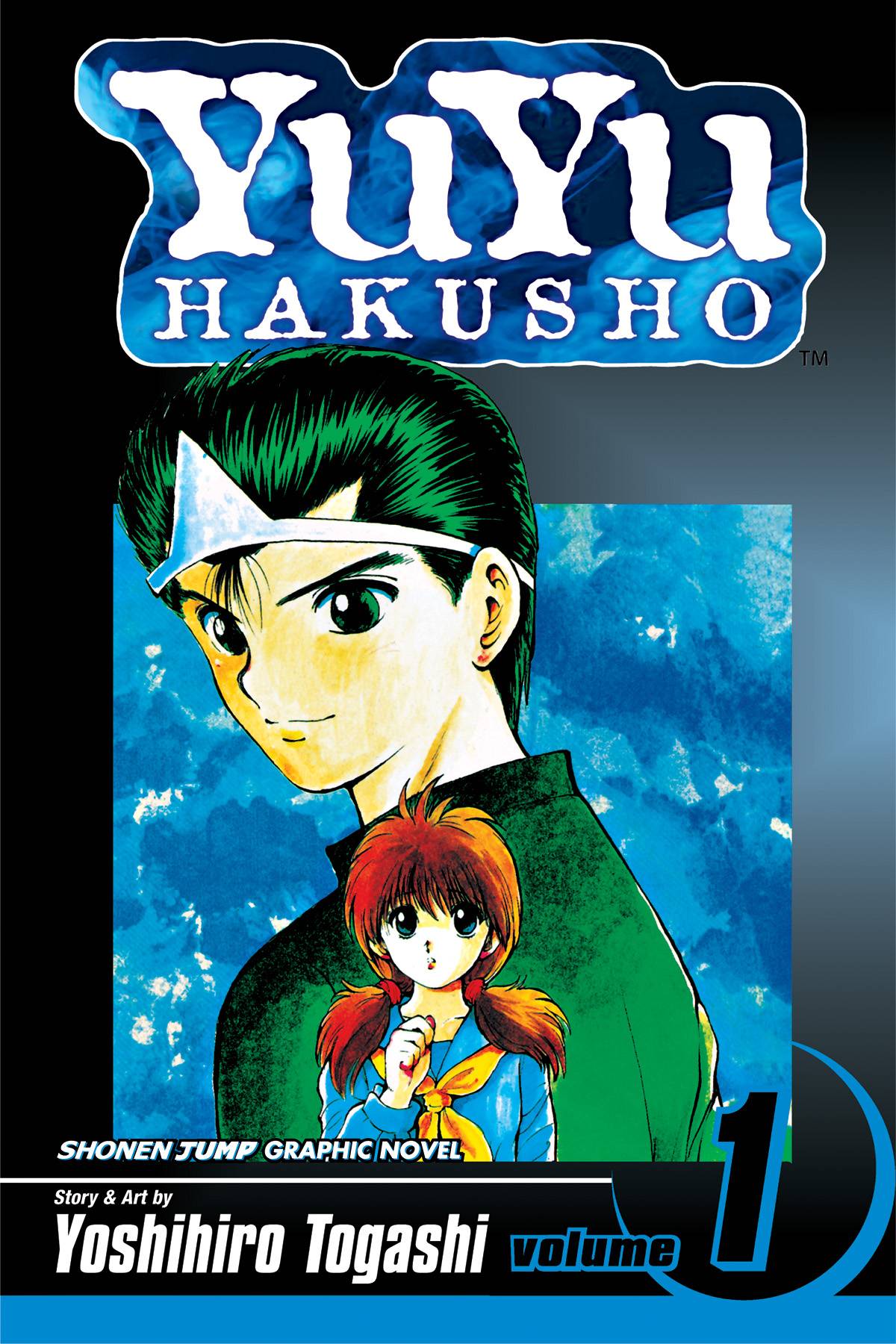 Yusuku Urameshi was a tough teen delinquent until one selfless act changed his life…by ending it. When he died saving a little kid from a speeding car, the afterlife didn't know what to do with him, so it gave him a second chance at life. Now, Yusuke is a ghost with a mission, performing good deeds at the beshest of Botan, the spirit guide of the dead, and Koenma, her pacifier-sucking boss from the "other side." But what strange things await him on the borderline between life and death?
As his classmates celebrate their middle school graduation, troubled Mirai is mired in darkness. But his battle is just beginning when he receives some salvation from above in the form of an angel. Now Mirai is pitted against 12 other chosen humans in a battle in which the winner becomes the next god of the world. Mirai has an angel in his corner, but he may need to become a devil to survive.
Best friends Tokio and Azuma do everything together, even if most of the time it feels like Tokio is just stumbling along in Azuma's cooler, more talented footsteps. But when they're attacked one night by a superhuman mutant called a choujin, Tokio finally has a chance to shine-by turning into a choujin himself!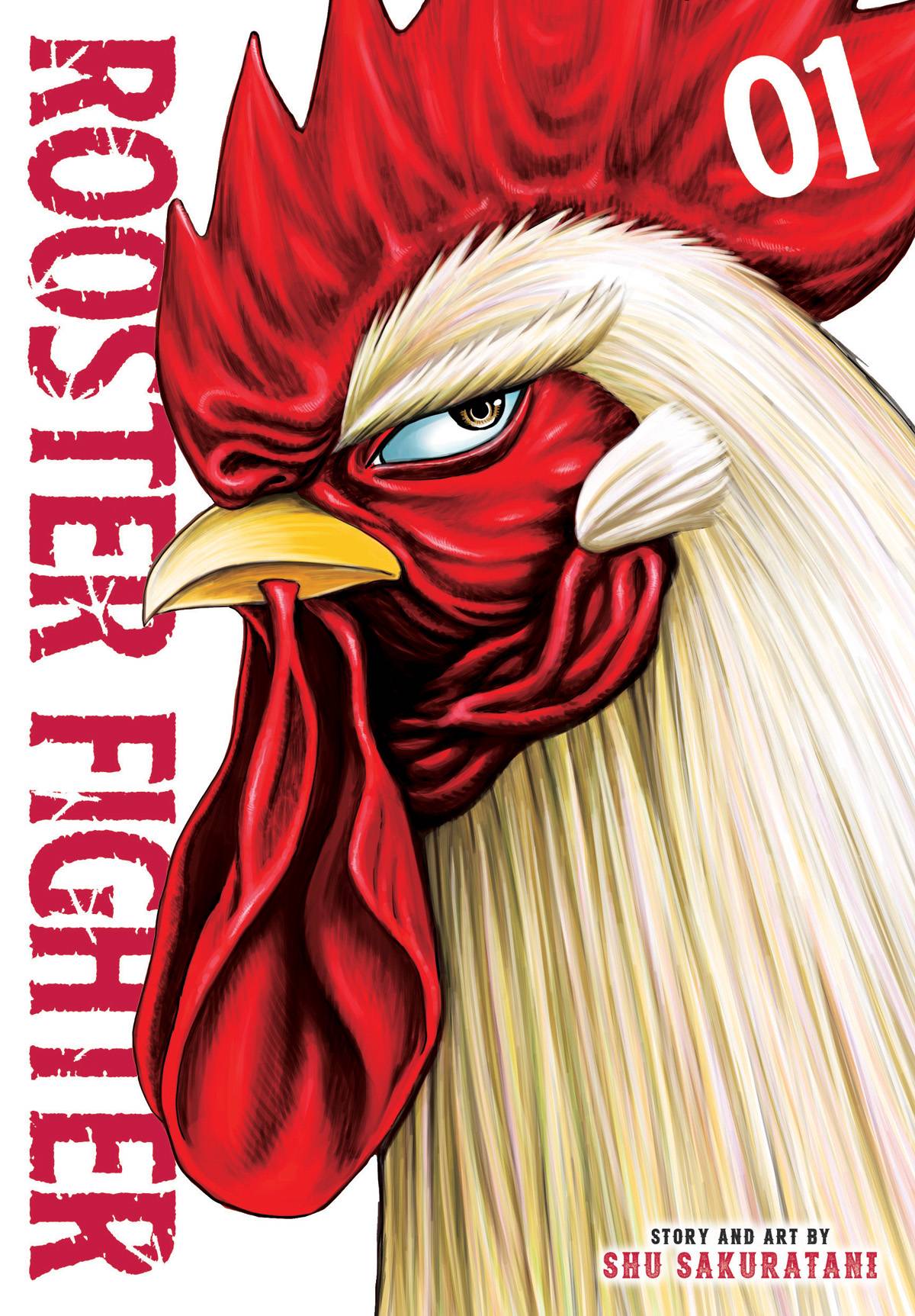 The neighborhood cock of the walk is more than just an ordinary rooster-he's humanity's greatest defender! His opponents may be ten stories tall, but nothing is bigger than his stout heart and his fearsome, earth-shattering cry-cock-a-doodle-do!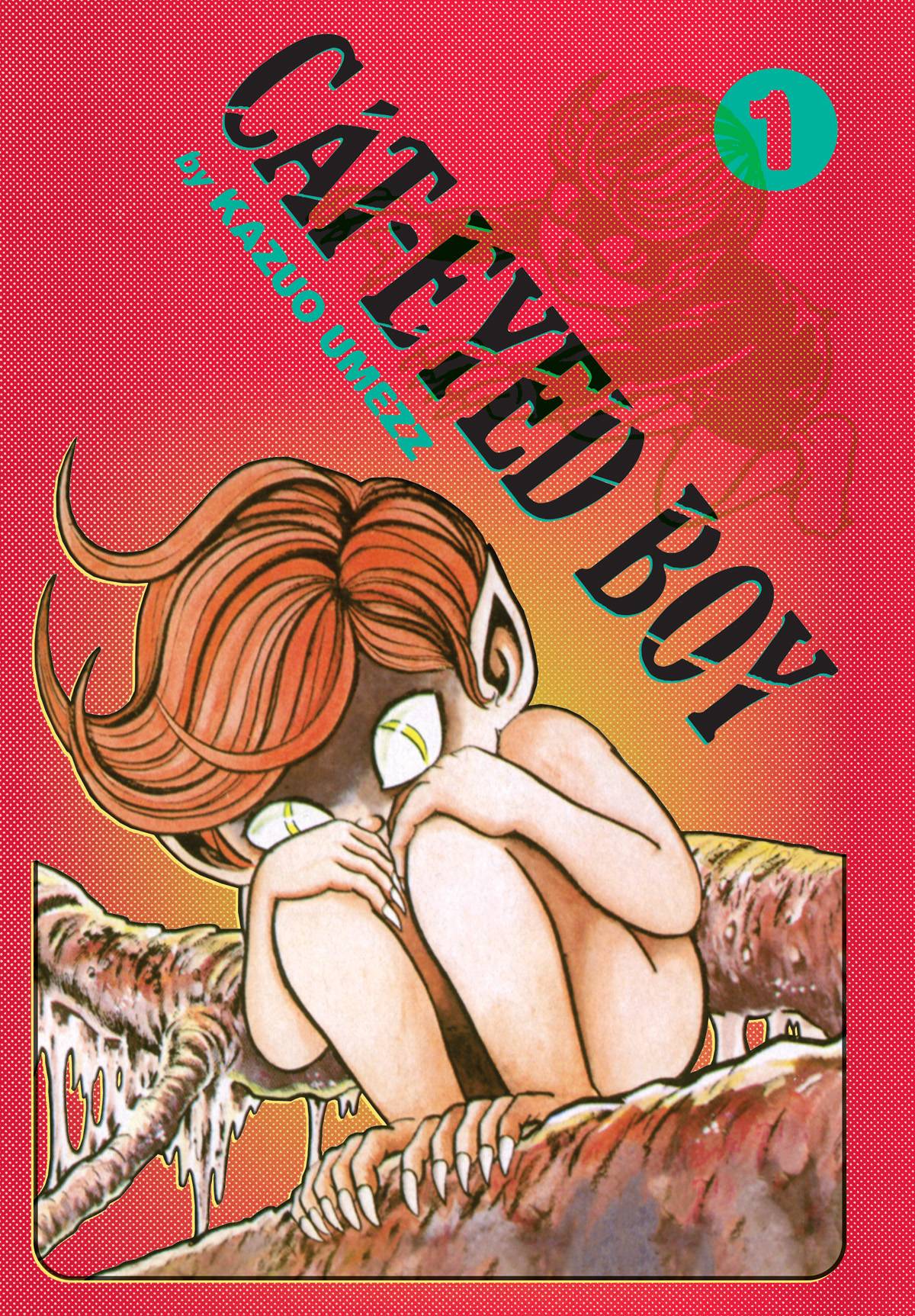 From the mind of Kazuo Umezz, undisputed master of Japanese horror manga and creator of The Drifting Classroom and Orochi, comes Cat-Eyed Boy! This deluxe edition contains five classic horror stories featuring a mysterious and dangerous cat-eyed boy who lives among humans, comes from the world of demons, and is despised by both. In four morbid tales, he interacts with humans and monsters to often-devastating ends. Then, in a final story, Cat-Eyed Boy must decide where his true loyalties lie-or if he has any loyalties at all.
Whew! That was a lot, and the manga train just keeps on rolling with brand new releases every month! Make sure to keep an eye out on our Previews Picks Posts over on our Blog to make sure you never miss when a brand new series is starting up (or an older series is getting a brand new printing) and let us know if you'd like to pre-order anything! Happy Reading 💚