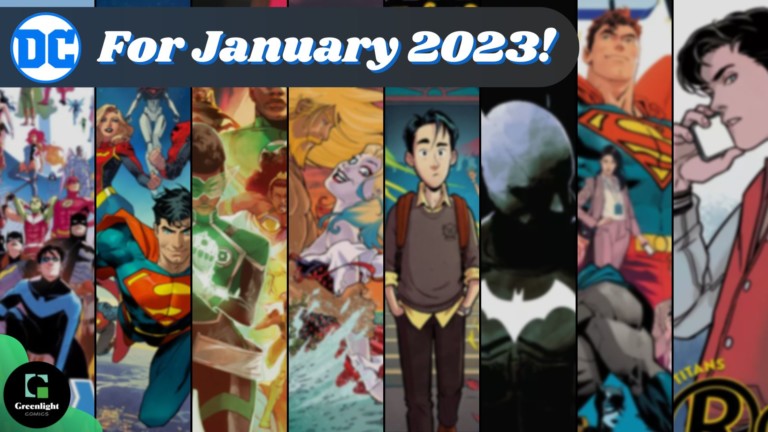 The new issue of DC Comics Preview catalog DC Connect has arrived! Here is our breakdown of the new comics series to jump on, plus what collected editions are arriving from January 2023! You can find the rest of our Previews Picks for other Comics & Manga, as well as Marvel Comics future releases over on the blog!
Following the explosive (literally) events of Batman vs. Robin #4, the Lazarus Volcano has erupted, spewing dangerous and transformative chemicals into Earth's atmosphere! As these Lazarus clouds rain down upon the planet, people across the globe begin to develop
strange new abilities, watch their already extraordinary abilities change, and witness a whole host of chaos unlike anything the DCU has experienced before! It's up to Damian Wayne to put out the distress call for whoever can still hear it: come to the ruins of the Hall of Justice and help save the world! Poison Ivy, Power Girl, Cyborg, Batman, and more answer the call… but why could the fate of all life as we know it rest in the hands of… Monkey Prince?
Come join us with big smiles and even bigger celebrations as Nightwing hits its milestone issue #100! Cheer how far we've come by looking through the decades at what has made Nightwing a beloved hero. What better way to celebrate than with familiar friends and artists? Then, with Heartless creating a lair in the heart of Blüdhaven to take Blockbuster's throne, Nightwing will follow suit, setting up a headquarters of his own… with the help of some friends who helped make him who he is now, of course! Plus check out the actual cover, Travis Moore's Variant, Babs Tarr's Variant & this great Jamal Campbell Wraparound Variant!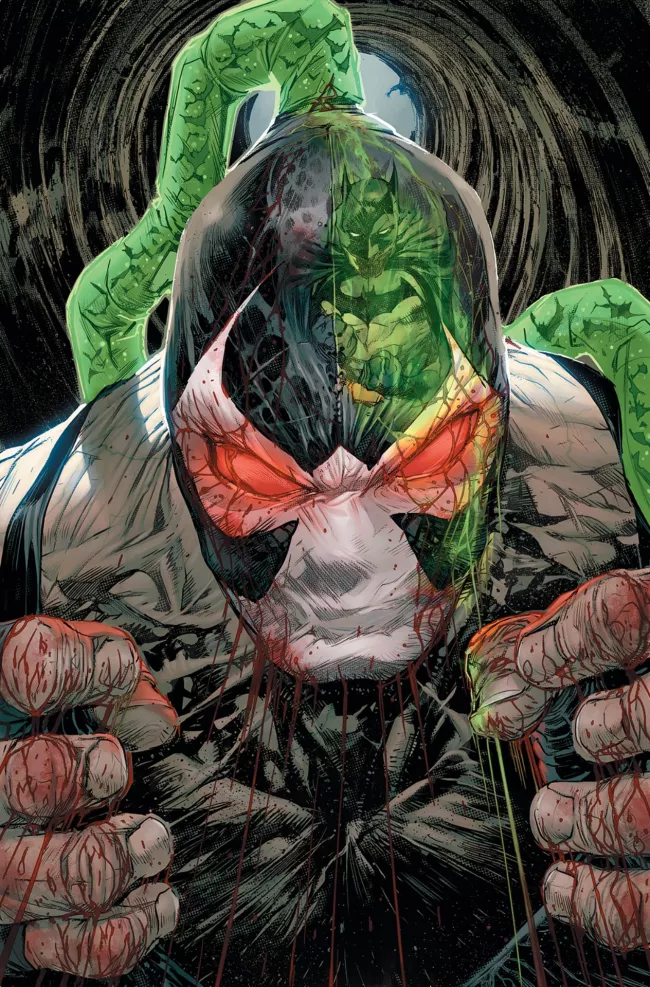 BATMAN - ONE BAD DAY: BANE #1
A PAST, PRESENT, AND FUTURE DESTROYED BY VENOM! Bane broke the Bat, he's one of the only villains to ever truly vanquish the Dark Knight, but is that all he's ever accomplished? Decades from now, Bane is a washed-up wrestler reliving his glory days in the ring, defeating someone dressed like Batman every day. But when he discovers that there's a new source of Venom in the world, he'll do everything he can to shut down the facility it's coming from for good and make sure that no one takes the poison that ruined his life. An epic saga set throughout Bane's life, expanding on the hopes, dreams, regrets, and failures of one of DC's most legendary villains, brought to you by the iconic creative team of Joshua Williamson (Dark Crisis on Infinite Earths, The Flash) and Howard Porter (The Flash, Justice League).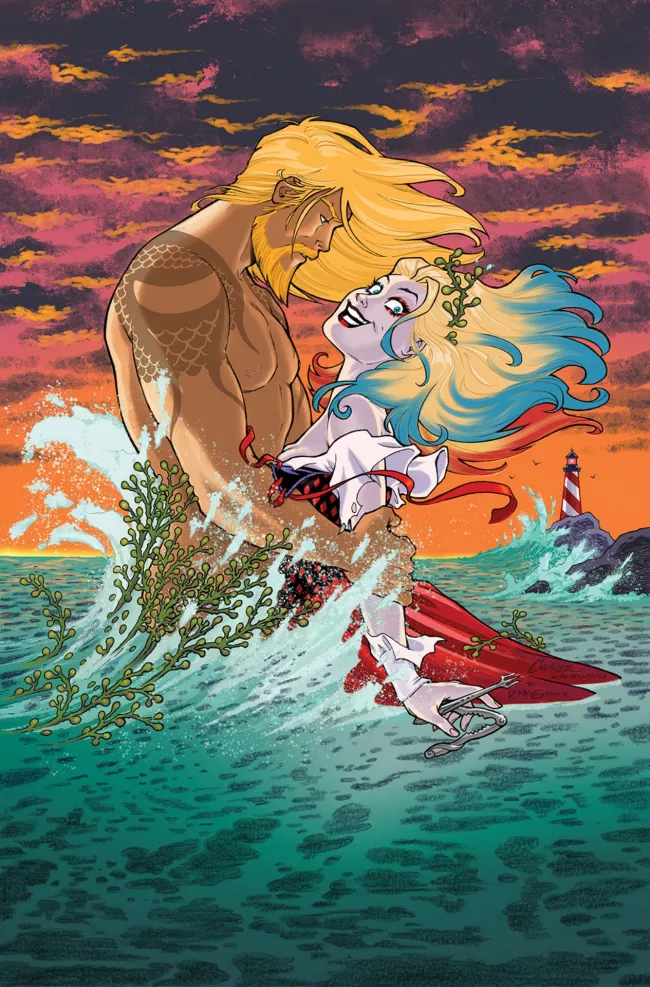 DC'S HARLEY QUINN ROMANCES #1
DC is proud to present a selection of eight stories of rapscallion romance, prodigious passion, and undulating, unbridled affection. Tension builds as Apollo and Midnighter are captured by an unknown alien species who are determined to learn the secrets of their supersoldier success. Harley Quinn gets caught in a scintillating fantasy: What would life have been like if she and Ivy had met in high school? Also featuring Fire and Ice heating things up, fan-favorite heroine Power Girl's romantic tale, John Constantine's mysterious tryst, an amorous Aquaman adventure, and many more! These are lovelorn fantasies as only DC can tell them… but it's not a Harlequin romance… prepare yourself for the Harley Quinn Romances! And the two Variant covers are way too good, just look at this and this!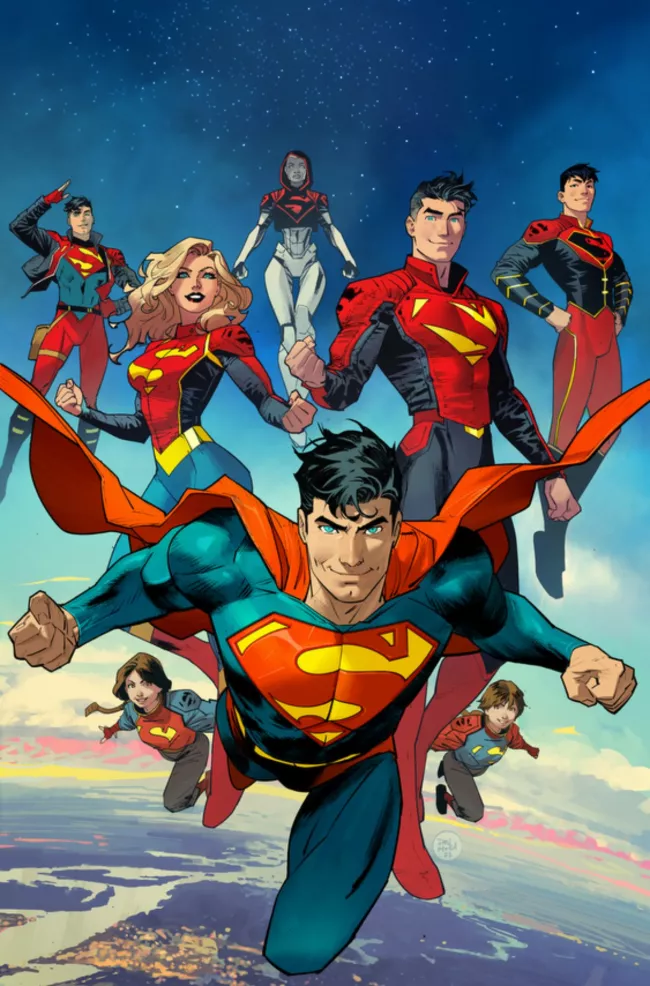 ACTION COMICS REBORN! Action Comics #1051 begins a new format for DC's most action-packed title, offering not one, not two, but three epic adventures of Superman and the entire Super-Family! This issue marks the first appearance of new characters, new costumes, and a new era of Action Comics! It all starts here! This is a great new jumping on point for anyone who wants to start collecting Superman comics, especially with the upcoming 'Superman #1' arriving shortly after starting a new series! Read up about it in our rundown of all the big comic announcements from NYCC 2022 here!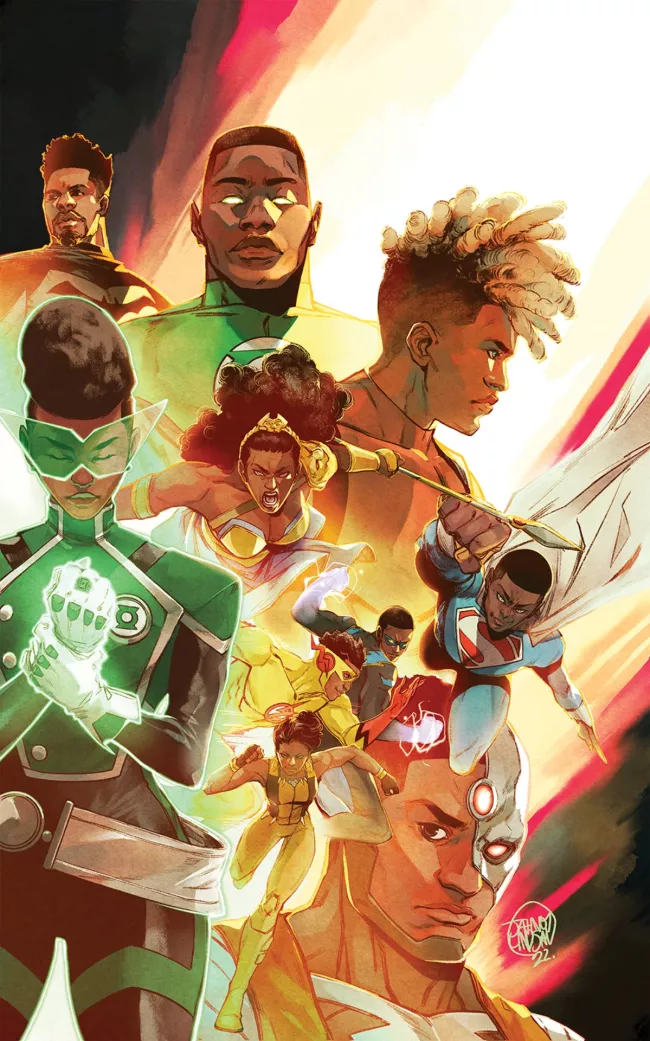 DC POWER: A CELEBRATION #1
First there was DC Pride and DC Festival of Heroes; now it's time to celebrate Black History Month! Cyborg, John Stewart, Aqualad, Kid Flash, Batwing, Vixen, Amazing-Man, and more take center stage to highlight the power of Black excellence across the DC Universe, in stories from a variety of comics' finest Black artists and writers!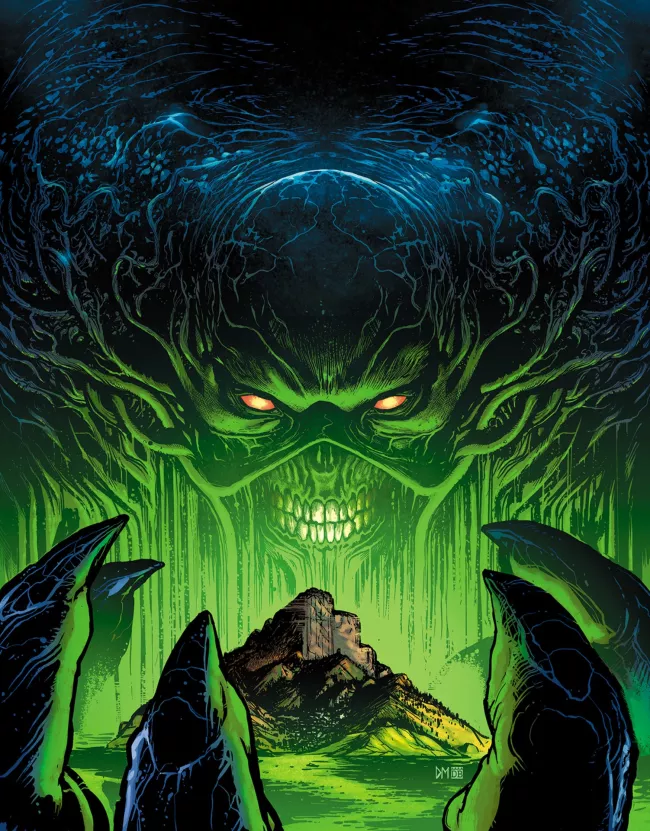 SWAMP THING: GREEN HELL #1 (2nd PRINTING)
The gruesome horror hit from Jeff Lemire and Doug Mahnke returns to complete its run in February and March of 2023, and now is the time to get back on board with a special reprint of the first issue! In the future, the last remnants of civilization cling to a nearly submerged mountaintop… and to finish humanity off, the Red, the Green, and the Rot have joined forces to send the most monstrous Swamp Thing ever created!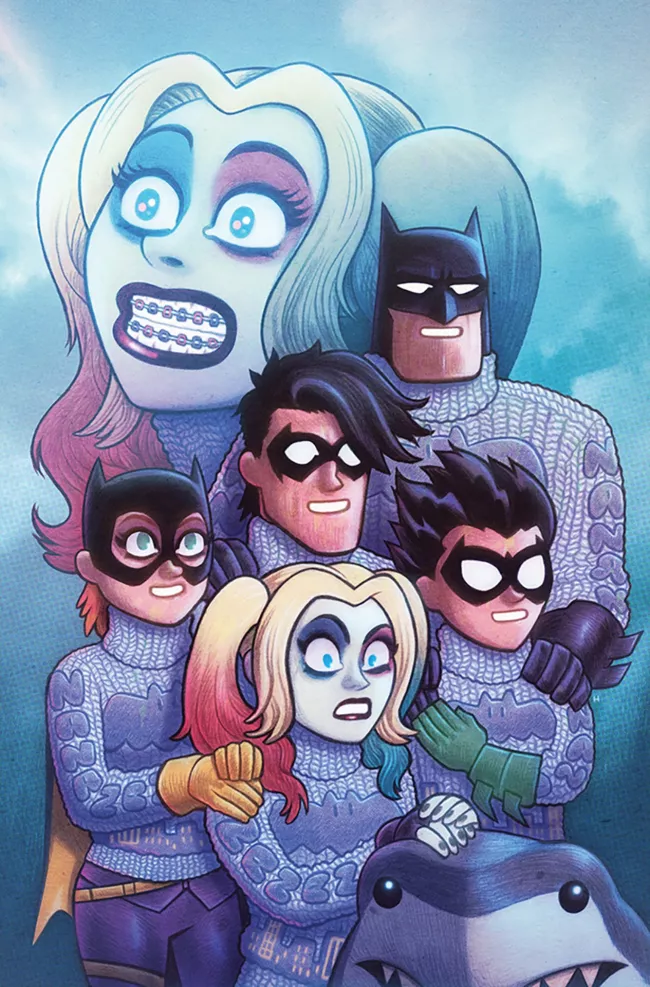 HARLEY QUINN: THE ANIMATED SERIES: LEGION OF BATS! #4 - Dan Hipp Variant
I just think this variant cover art is hilarious. Go follow Dan Hipp on Instagram!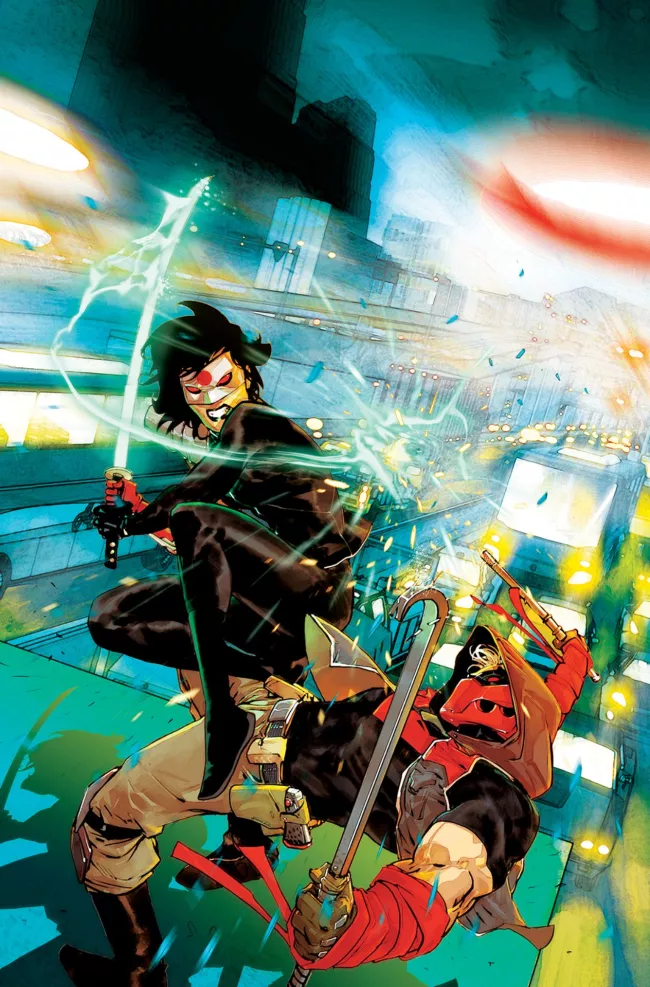 BATMAN: LEGENDS OF GOTHAM #1
With Batman preoccupied, his deepest, darkest, most dangerous secrets are about to be auctioned off to the highest bidder. The guest list is strictly villains only, and the outlaw Red Hood fits the bill –putting him on a collision course with Batman's deniable black-ops team, the Outsiders! With Lazarus Island spawning wild-card superpowers across the globe, the stakes could not be higher. Jason Todd, Black Lightning, and Katana will have to put aside their differences to save Batman's legacy –and with it, the world. That's assuming they don't kill each other first!
Graphic Novels & Collected Editions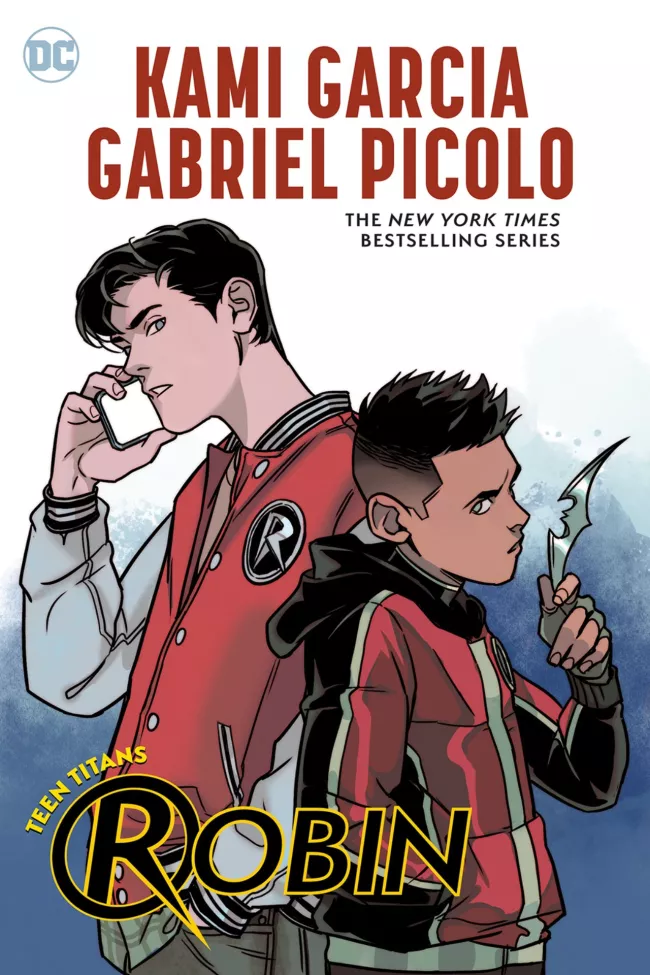 Raven Roth, Garfield Logan, Maxine Navarro, and Damian Wayne are on the run… from Slade Wilson, from H.I.V.E., and from the horrible experiments H.I.V.E. conducted at their expense.
But where will they go? Who can they trust?
Dick Grayson just wants to know what happened to his brother, Damian. Is Damian okay? Does he need help? Why hasn't he been in contact? And why did his tracking device go silent? One thing is for sure, they all need answers, and there is only one person that might be able to help them defeat H.I.V.E. for good.
Tag along as #1 New York Times bestselling author Kami Garcia (Beautiful Creatures) and artist Gabriel Picolo continue their New York Times bestselling Teen Titans graphic novel series.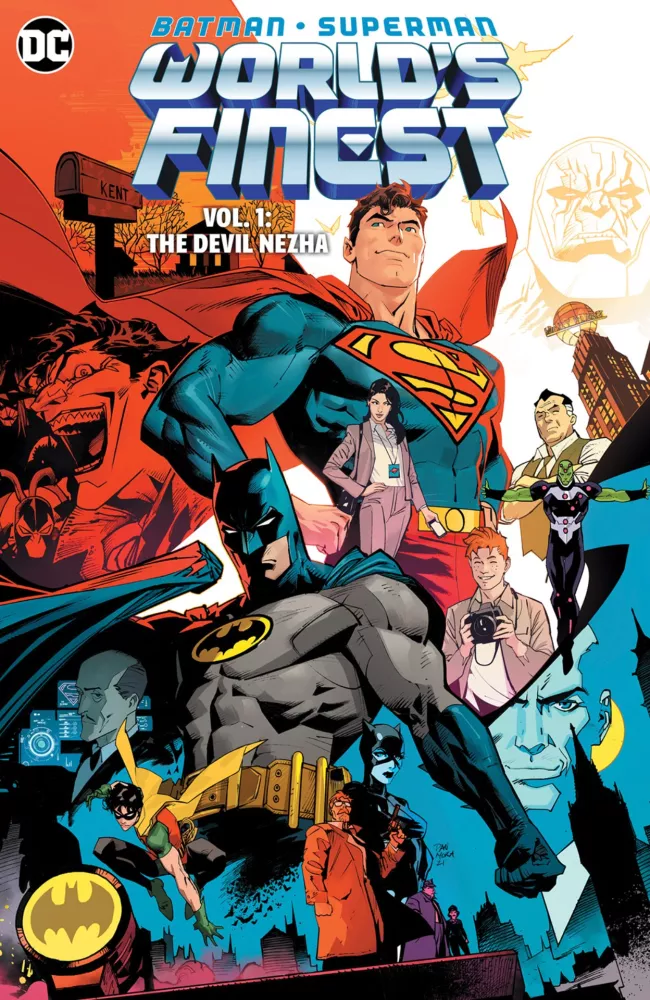 BATMAN/SUPERMAN: WORLD'S FINEST VOL. 1 HC
The Dark Knight. The Man of Steel. They are the two finest superheroes that the world has ever known…and they're together again in an epic new series from the legendary talents of Mark Waid and Dan Mora!
In the not-too-distant past, Superman's powers are supercharged from a devastating chemical attack by the villain Metallo…and the only ally that the ultra-powerful Man of Tomorrow can turn to in this turbulent hour is Gotham's own dark vengeance: the Batman. A nearly fatal burst of power drives Bruce Wayne to his own extreme measures to help his friend…enlisting none other than the Doom Patrol for aid. It's the World's Greatest Super Heroes from the world's greatest talent in an epic collection experience that kicks off the next big events in the DCU. Get ready, it's time to soar.
Collects Batman/Superman: World's Finest #1-6.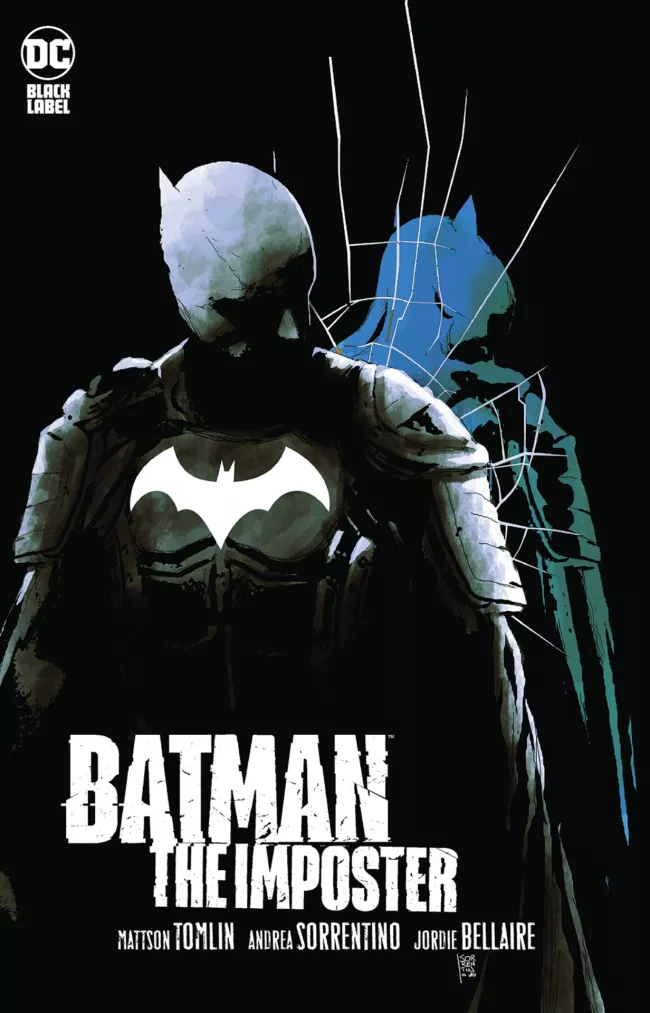 Early in his career, Bruce Wayne must contend with another Batman on the streets—one who doesn't share his reticence about violently killing criminals! From screenwriter Mattson Tomlin and Eisner-winning artist Andrea Sorrentino, this collection of the popular and critically acclaimed series is the perfect tonal companion to 2022's megahit film The Batman! Collects Batman: The Imposter #1-3.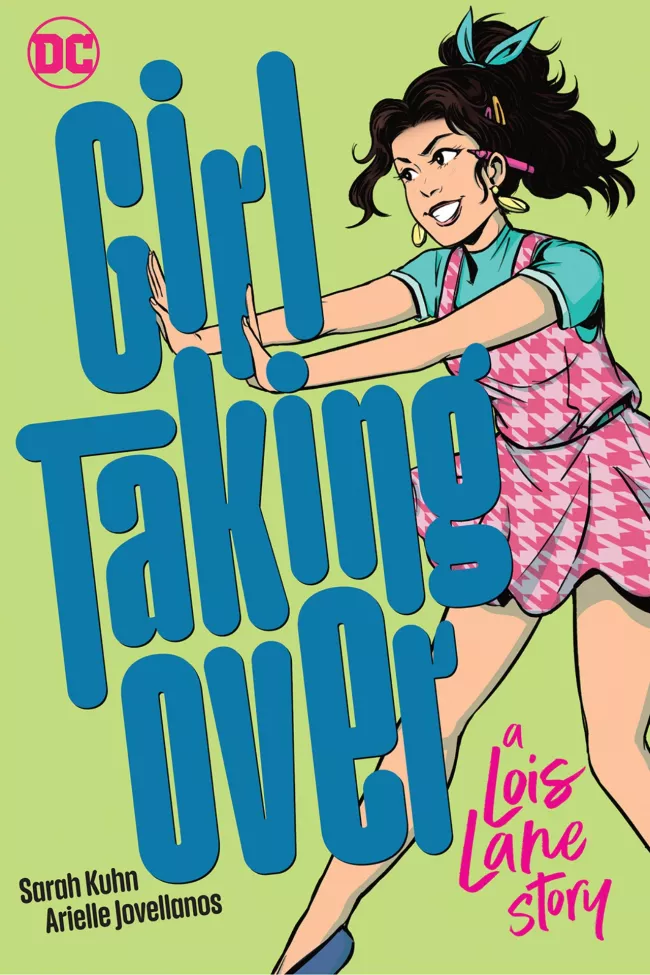 GIRL TAKING OVER: A LOIS LANE STORY GN
Can Lois Lane scrap her entire life plan for an unpredictable summer of ride-or-die friendships, swoony romance, and writing her truth?
Ambitious small-town girl Lois Lane tackles a summer in National City with gusto, but a cavalcade of setbacks, including an annoying frenemy roommate, a beyond-tedious internship at a suddenly corporatized website, and a boss who demotes her to coffee-fetching minion, threatens to derail her extremely detailed life plan. And, you know, her entire future!
When Lois uncovers a potentially explosive scandal, she must stand up and speak out for the future she deserves without destroying everything she's worked so hard to create.
From beloved author Sarah Kuhn (Shadow of the Batgirl, Heroine Complex), with lively art by Arielle Jovellanos, comes a charming YA story about the strength it takes to embrace the messiness of life.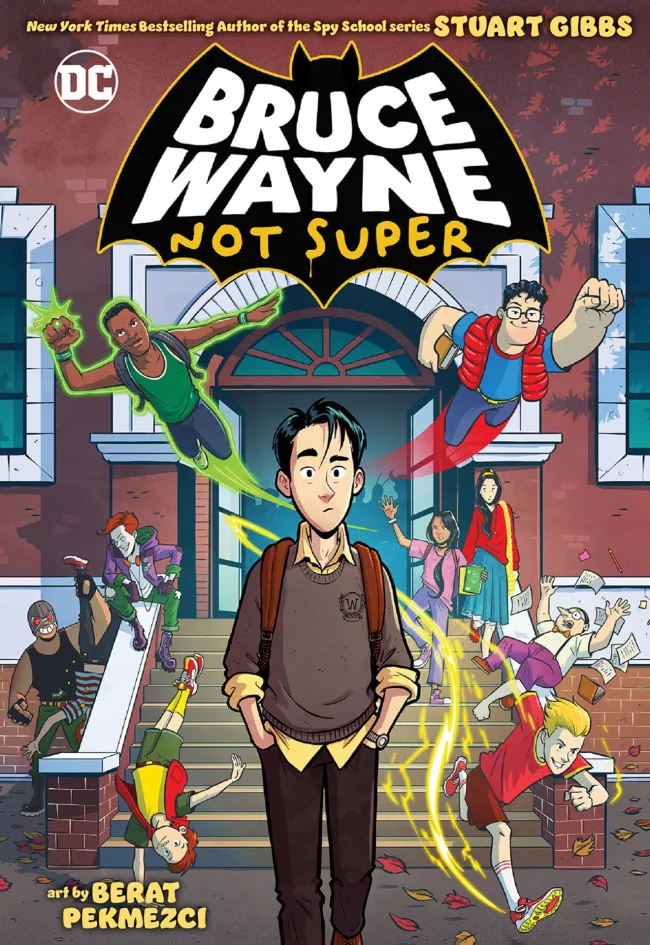 BRUCE WAYNE: NOT SUPER GN
Have you ever felt like you didn't quite fit in?
Bruce Wayne knows all about that… being the only kid in his whole school without any powers and all. And when he gets pulled into the principal's office because his career choice of vigilantism is deemed too ambitious, Bruce becomes more determined than ever to prove that he can be just as cool as the other supers that give him a hard time. But first, he has to find the right disguise and gadgets… oh, and the perfect hideout.
Featuring a cast of DC favorites, Bruce Wayne: Not Super, from New York Times bestselling writer Stuart Gibbs (Spy School, Charlie Thorne) and artist Berat Pekmezci, is sure to keep readers laughing!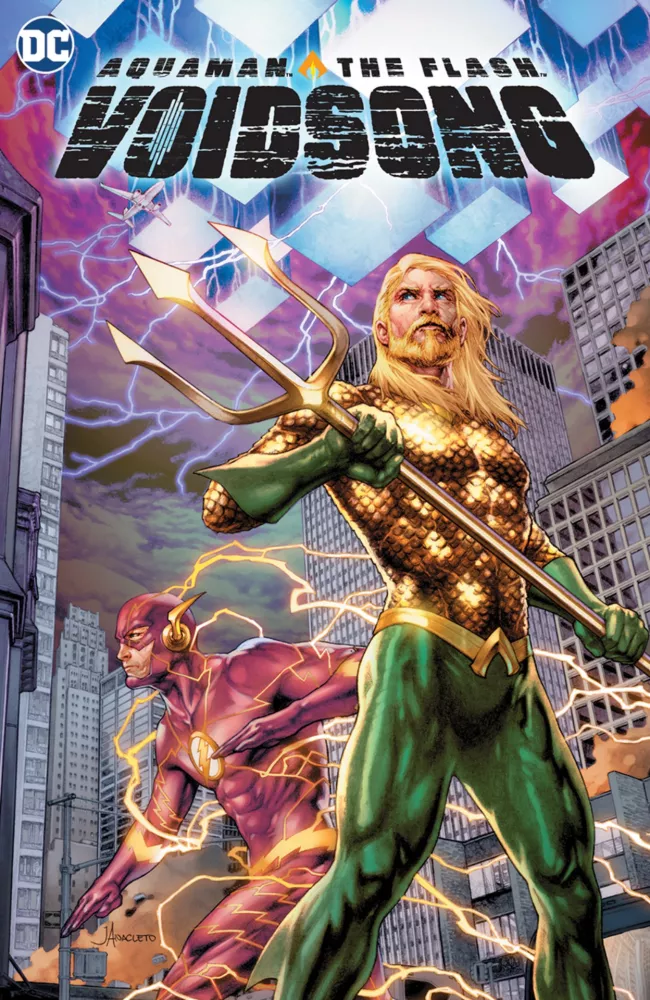 AQUAMAN & THE FLASH: VOIDSONG TP
With the Justice League taken out of commission, Aquaman and the Flash face an alien invasion on their own. Will this unlikely pair be able to find the weakness of this seemingly invincible foe and save the Earth? Writers Jackson Lanzing and Collin Kelly (Batman Beyond: Neo-Year, Captain America: Sentinel of Liberty) team up with rising-star artist Vasco Georgiev to deliver an epic tale of two heroes facing impossible odds. Collects Aquaman & the Flash: Voidsong #1-3.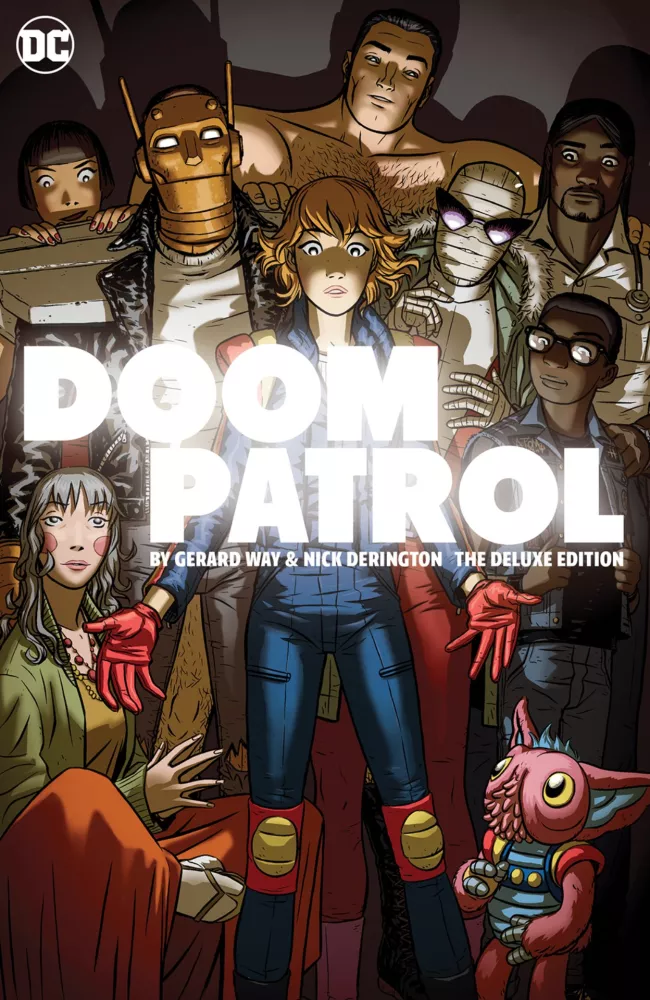 DOOM PATROL BY GERARD WAY AND NICK DERINGTON: THE DELUXE EDITION HC
EMT driver Casey Brinke has been plagued by bizarre memories her entire life. Her perception of reality and fiction is about to blur even further when she encounters Robotman, Crazy Jane, Negative Man, Flex Mentallo, and Danny the Street—a.k.a. the Doom Patrol. Together with her new friends, Casey will learn that bizarre is just the tip of the iceberg in this imaginative reinvention of the cult series written by My Chemical Romance front man Gerard Way, and illustrated by Nick Derington and a selection of the comics industry's most whimsical talents.
This deluxe edition collects all 12 issues of the 2016 Young Animal revival of Doom Patrol plus Doom Patrol: Weight of the Worlds #1-7.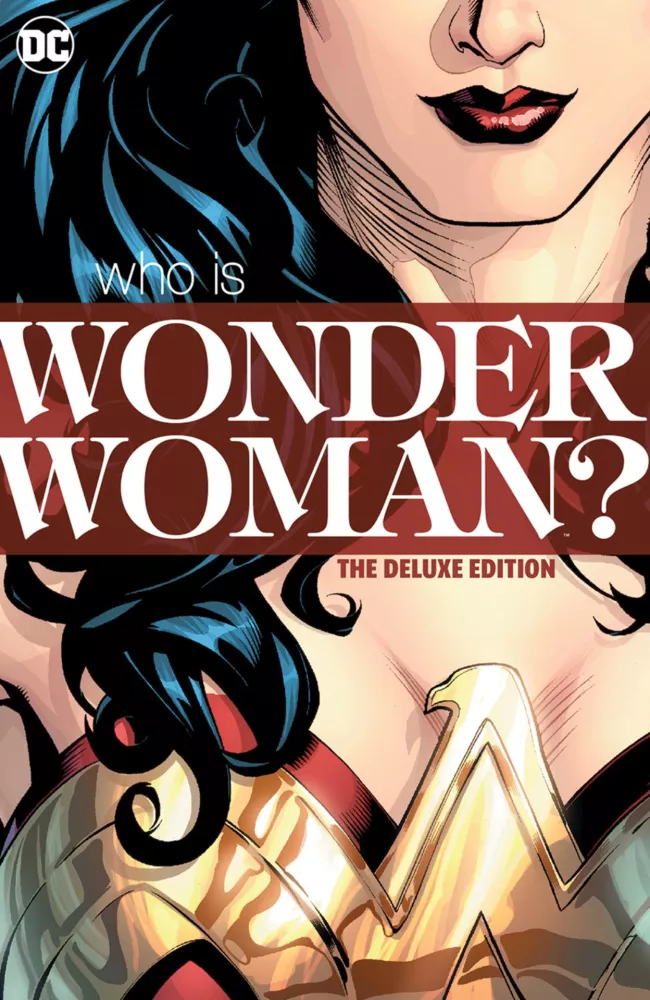 WONDER WOMAN: WHO IS WONDER WOMAN THE DELUXE EDITION HC
Diana has gone missing! But Donna Troy is ready and graduates from sidekick to superhero as she takes on the mantle of Wonder Woman. Long before Allan Heinberg wrote the 2017 Wonder Woman feature film, he teamed up with Terry and Rachel Dodson to explore Themysciran intrigue and deception! This deluxe edition collects the first arc in the 2006 Wonder Woman series, issues #1-6.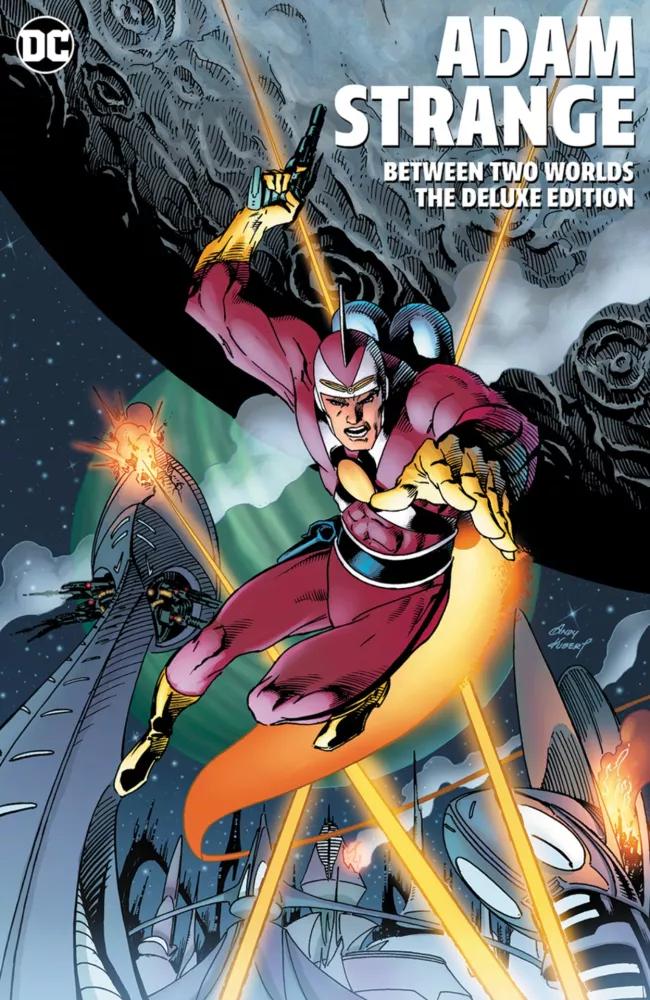 ADAM STRANGE: BETWEEN TWO WORLDS THE DELUXE EDITION HC
Discover the man behind the myth as Adam Strange's childhood on Earth is explored, his relationship with his estranged family is revealed, and secrets of Rann—and of Adam's new life—are uncovered in this deluxe edition hardcover that reprints the three-issue 1990 Prestige format miniseries by Richard Bruning and Andy Kubert, with additional tales from Mark Waid and Andy Diggle. Collects Adam Strange (1990) #1-3, JLA #20-21, and Adam Strange (2004) #1-8.
If anything jumped out to you, remember to message us or let us know next time you're in the shop! You get a text the second it arrives in the shop and we place a copy aside just for you so you don't miss out!
We do these each month so keep an eye out for the next post!
Have a great month and happy reading 💚